Cheerful tidings! The holidays in Colorado are always a wonderful experience, and visiting Colorado Springs during this time highlights one aspect that many residents love about the city: how it feels like a small town despite its sprawling population.
As you stroll downtown amid the sparkling lights, crunching on freshly-fallen snow while holiday music follows you down the street, the small-town feeling sets in. Pikes Peak can be seen peeking between the buildings on clear nights, the white spines of the mountains set deep in a blanket of stars, and you truly feel as though Santa Claus' sleigh might cross the great circle of the moon at any moment.
Christmas and Holiday Events in El Paso Co.
Typically, November and December mark the wind-down of parade season in Downtown Colorado Springs, but most of these traditional parades have been canceled due to COVID-19. Although cancellations and postponements are to be expected during this time, there are still a few ways to enjoy the holidays along with the rest of Colorado Springs in a socially-distanced fashion.
Experiencing the magic of the season in Colorado Springs might just be what you need to return that holiday spark to your heart, so take a look at these socially-distanced events to make memories with the whole family.
Where: Broadmoor World Arena, 3185 Venetucci Blvd, Colorado Springs, CO 80906
When: Saturday, December 5th, 2020, 5:30PM-8:30PM
Each December, downtown transforms into a sea of lights for this annual parade, which features floats and performances from some of Colorado Springs' most talented artists and performers, all decked out in their finest light-strung getups. This year, the event will be a little bit different than its typical parade down Tejon Street due to COVID-19 restrictions.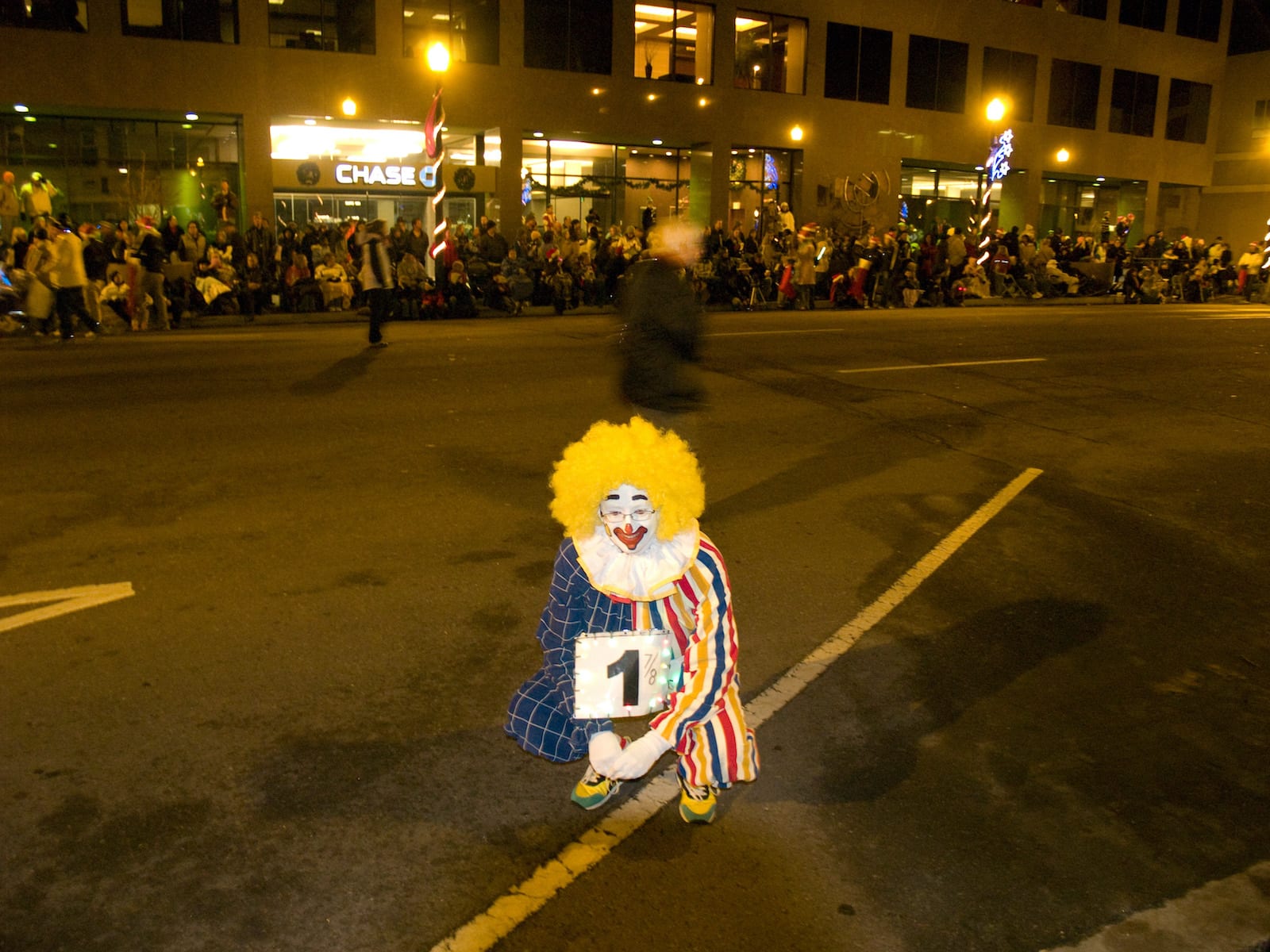 It will instead be held indoors at the Broadmoor World Arena, where ticket-holders can drive through the stationary parade from the comfort and safety of their vehicles. Unfortunately, all tickets have already been sold out this year but you will still be able to catch the (stationary) parade live on local news station KKTV.
Where: Cheyenne Mountain Zoo, 4250 Cheyenne Mountain Zoo Rd, Colorado Springs, CO 80906
When: Dec. 4-6, 11-23, 25-Jan. 1, 2021, 5:20PM-8:30PM
Cheyenne Mountain Zoo is one of Colorado Springs' most popular attractions, and come each winter the grounds receive a holiday makeover that has been dubbed the "Electric Safari". Bring the kiddos to ogle the lights and animals by night as the zoo comes alive for the season.
With over 85 light sculptures and warming fires (unless there are fire restrictions) to keep the chilly night air at bay, the Electric Safari is a holiday adventure and zoo visit packed into one brightly-lit night. Be sure to stop by the new hippo exhibit and habitat, which made its debut just a few months ago. Reserve your tickets now, as tickets will go fast for this popular event, and please keep in mind that tickets cannot be purchased on-site and must be reserved online ahead of time.
Where: Acacia Park, 115 E Platte Ave, Colorado Springs, CO, 80903
When: Nov 13th, 2020-Jan 31st, 2021, 10AM-9PM (2-hr reservations)
Each winter, Acacia Park becomes home to the city's only outdoor ice skating rink, open for a few months at the height of the snowy season. Bring your family for a stroll downtown and you might find the kids begging you for a spin around the rink on a chilly winter evening. It's the perfect way to stay warm when the wind is biting, but ensure you reserve your time slot in advance to follow COVID-19 social distancing restrictions.
If you happen to get too cold while skating, apparel like hats and gloves can be purchased by credit card onsite. There are also skating aids available so you can bring your small children, but be sure to reserve those ahead of time as well because availability is limited.
Where: Fountain Creek Nature Center, 320 Peppergrass Ln, Fountain, CO 80817
When: Dec. 12th & 19th, 2020 (10:00AM-11:30AM, 1:00PM to 2:30PM)
Looking for some socially-distanced fun in the sun this winter? Take a look into Nature Hikes with Santa, an event held at Fountain Creek Regional Park each holiday season.
Follow along on this hike that allows children to meet Mr. Claus and listen as he performs "Twas the Night Before Christmas" while they soak in the wonders of nature at this beautiful park. Be sure to click the above link, scroll down to "Nature Hikes with Santa", and reserve a spot for your children ahead of time, as tickets are quickly selling out for this adorable holiday event.
Where: Michael Garman Museum & Gallery, 2418 W Colorado Ave, Colorado Springs, CO, 80904
When: November 4th-December 31st, 2020
Anyone who has visited Michael Garman's Magic Town has no doubt fallen in love with the colorful miniatures that this incredibly talented sculptor created. Every winter these creations come alive even more with the addition of festive holiday decorations festooned around the miniature town, as well as a hand-sculpted Santa visiting the town for his special day.
There's so much to see at this incredible hidden gem during the year, but Christmas in Magic Town is a special sight to behold. Reserve your tickets in advance and comply with social-distancing guidelines while visiting this fascinating museum in Old Colorado City.
Postponed/Cancelled Holiday Events
Unfortunately, COVID-19 looks to have cancelled a significant number of traditional holiday events that most Colorado Springs residents usually look forward to. While it's a shame that these events will not be held this year, there is hope that they will return for the holiday season next year.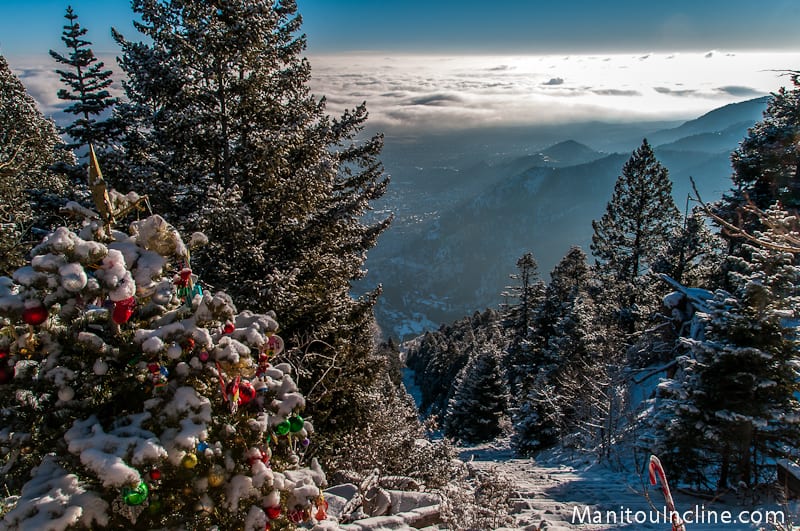 Don't miss out on these events in 2021 if you find yourself in the winter wonderland of Colorado Springs during the month of December.
City of Colorado Springs Tree Lighting Ceremony
The Nutcracker by the Colorado Springs Philharmonic
Holiday Spectacular Concert by the Colorado Springs Youth Symphony
Madrigal Banquet at Glen Eyrie Castle
Holiday Spirits Fest in Manitou Springs
Christmas Symphony
The Broadmoor Holiday Show
The Mountain Illumination Festival at Cave of the Winds
Happy holidays and Merry Christmas! Have a magical time in Colorado Springs!