For those of us living in or around the northern Denver suburb of Westminster, the choices are limited for non-big-chain coffee shops. There are several locally owned cafes worth frequenting though, most family run shops with warm, welcoming atmospheres.
Let's look at the top Westminster coffeeshops, perfect places to chill and chat, take-away, or plug away on a laptop.
ZOE's Coffee – Westminster
11225 Decatur St #200, Westminster, CO 80234 | 303-246-6173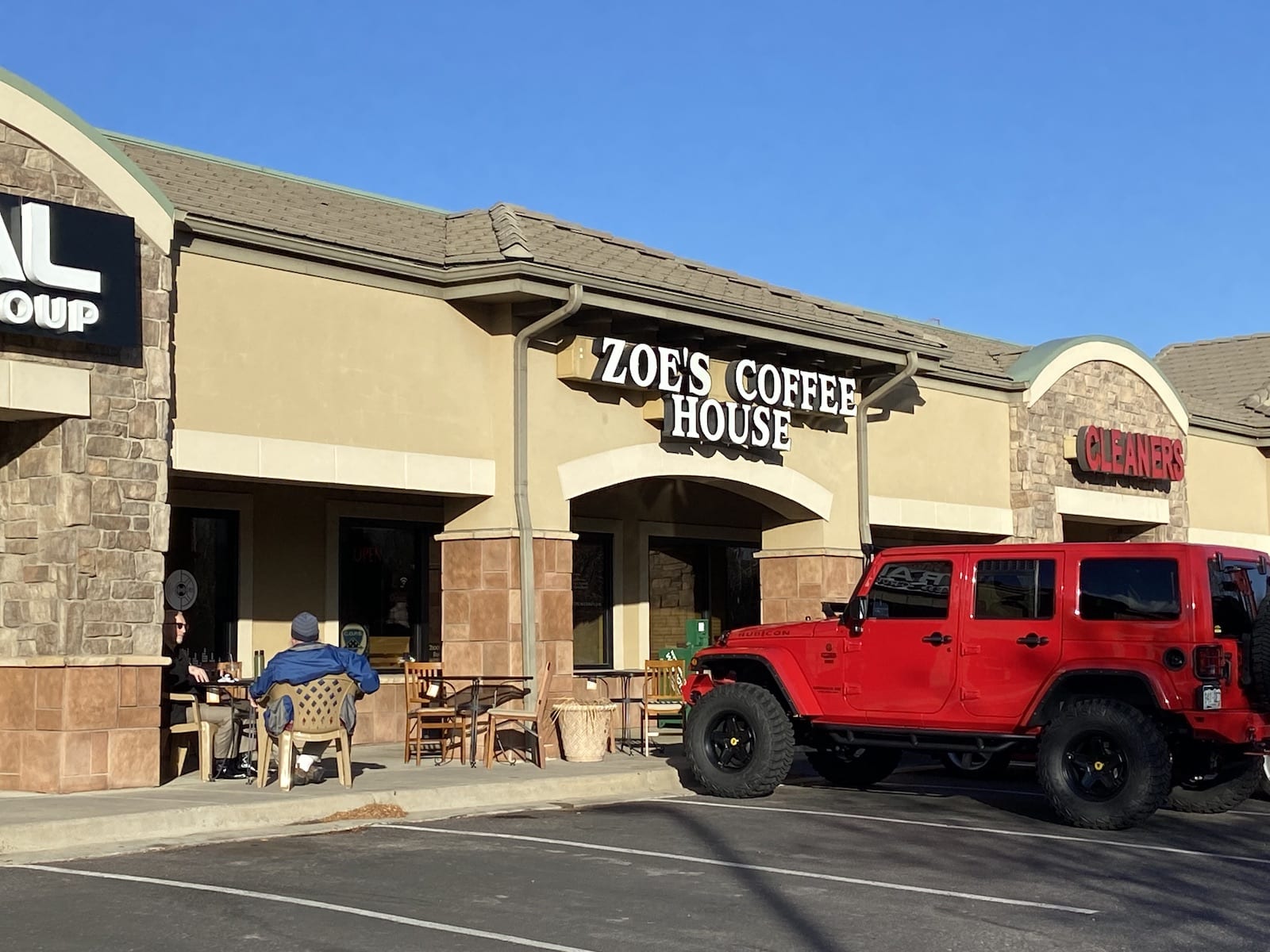 Another family-run coffee shop, ZOE's is an excellent choice near Federal Avenue. It's located by the corner of 112th and Federal, in a small strip plaza beside a gym. The unassuming cafe boast carefully crafted coffees, teas and smoothies, as well a wonderful selection of delicacies, ranging from croissants and cannolis to homemade bourbon bread.
ZOE's Coffee has a good selection of seating to choose from, ranging from small tables and high-tops to a sunny patio out front. It's a cozy space for conversating with friends or remotely working on a project. It's a reliable spot too for breakfast and lunch. From burritos to sandwiches to flatbread pizzas, you'll be happy with any of items you order.
Sunrise Coffee House – Federal Heights
9460 Federal Blvd, Federal Heights, CO 80260 | 303-351-2464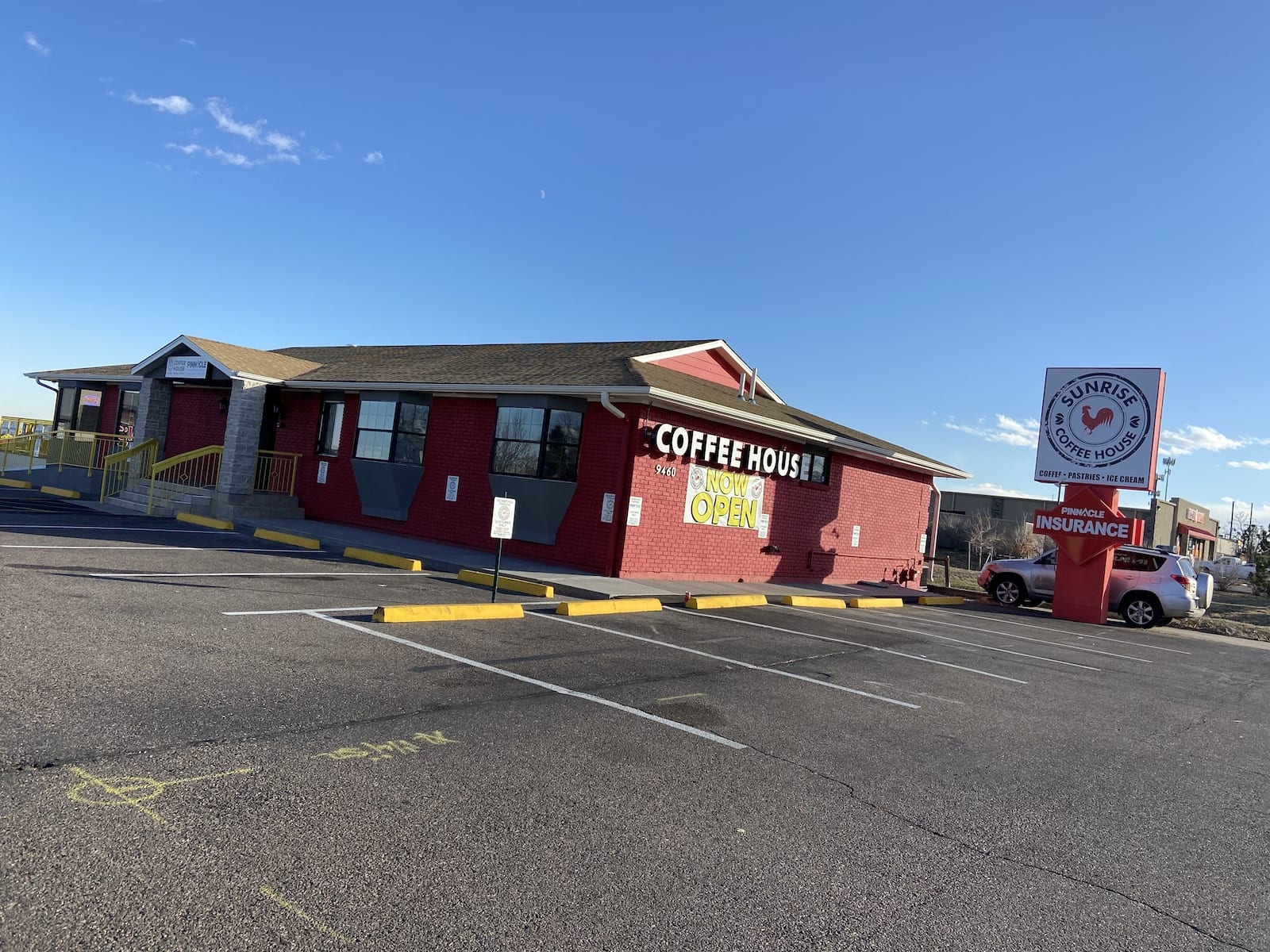 Located north of 104th on Federal Avenue will lead you into Federal Heights. Around the 95th Street, you'll come upon Sunrise Coffee House. It's a beautiful shop with modern decor and a mesmerizing view over the plains of metropolitan Denver. You can dine on the outdoor patio discovering this amazing panorama, as you people watch the neighborhoring cannabis shop that resembles a strip club.
Coffee lovers appreciate the attention to details and the myriad of delicious pastries to pair with their beverage. In addition to the usual coffee and tea drinks at Sunrise, they have a tasty range of ice cream flavors, including vegan. You'll be back.
iVibe Coffee – Westminster
5191 W 112th Ave STE 700, Westminster, CO 80031 | 303-438-7119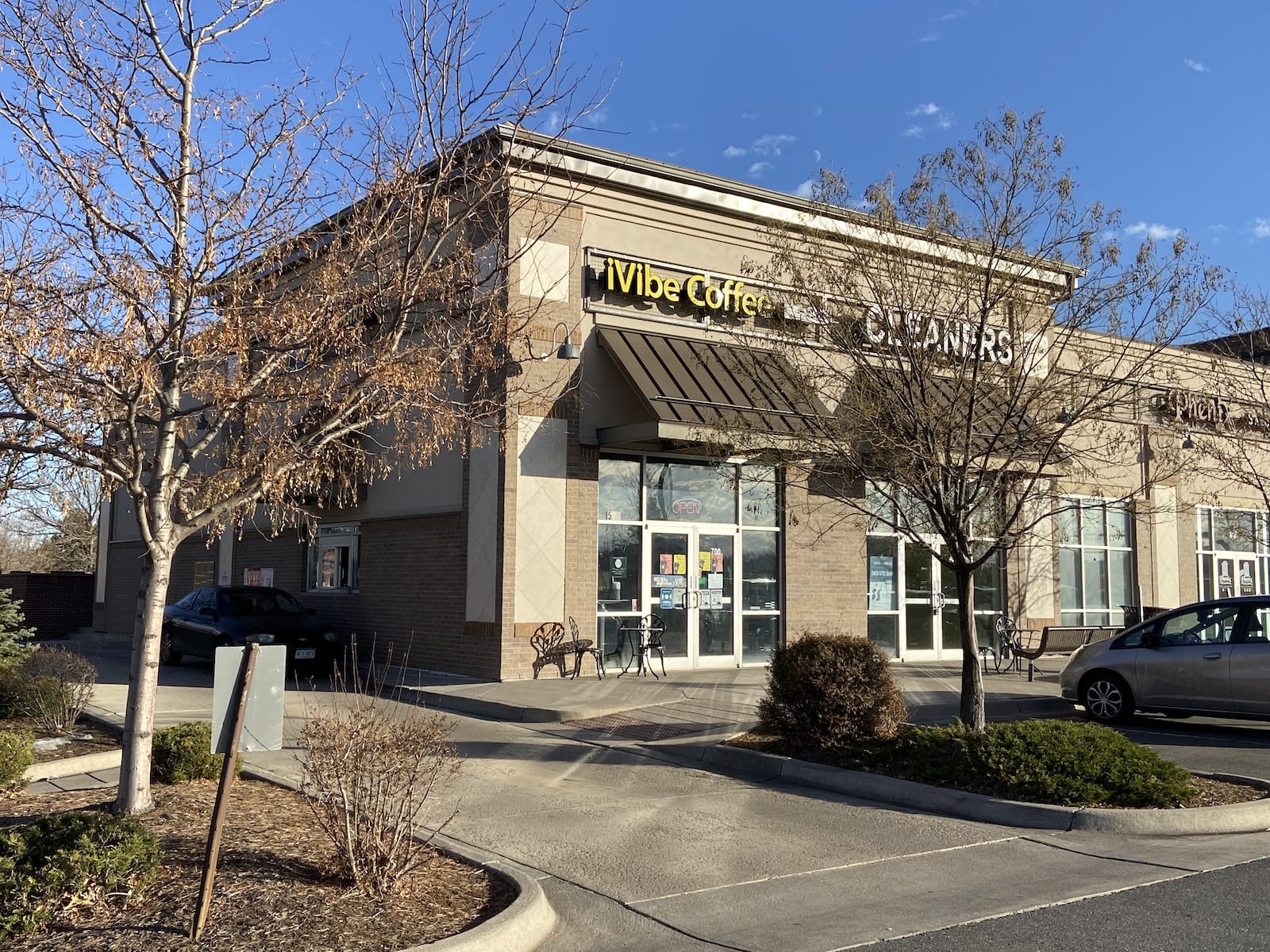 Open at 6am weekdays and 7am weekends, iVibe, with a drive-thru, is here to serve your coffee needs. The friendly service, easy drive thru and great coffee combine to make it one of the top coffeeshops in Westminster. According to their reviews, they've formed quite a loyal "iVibe tribe".
In addition to swinging by the drive-thru window, you can come inside to order. There's a decent amount of seating, mostly tables and chairs. Though it's not the largest place on the list, it's a cozy, clean spot to chill.
Ziggi's Coffee – Westminster
8525 W 100th Ave, Westminster, CO 80021 | 303-464-6460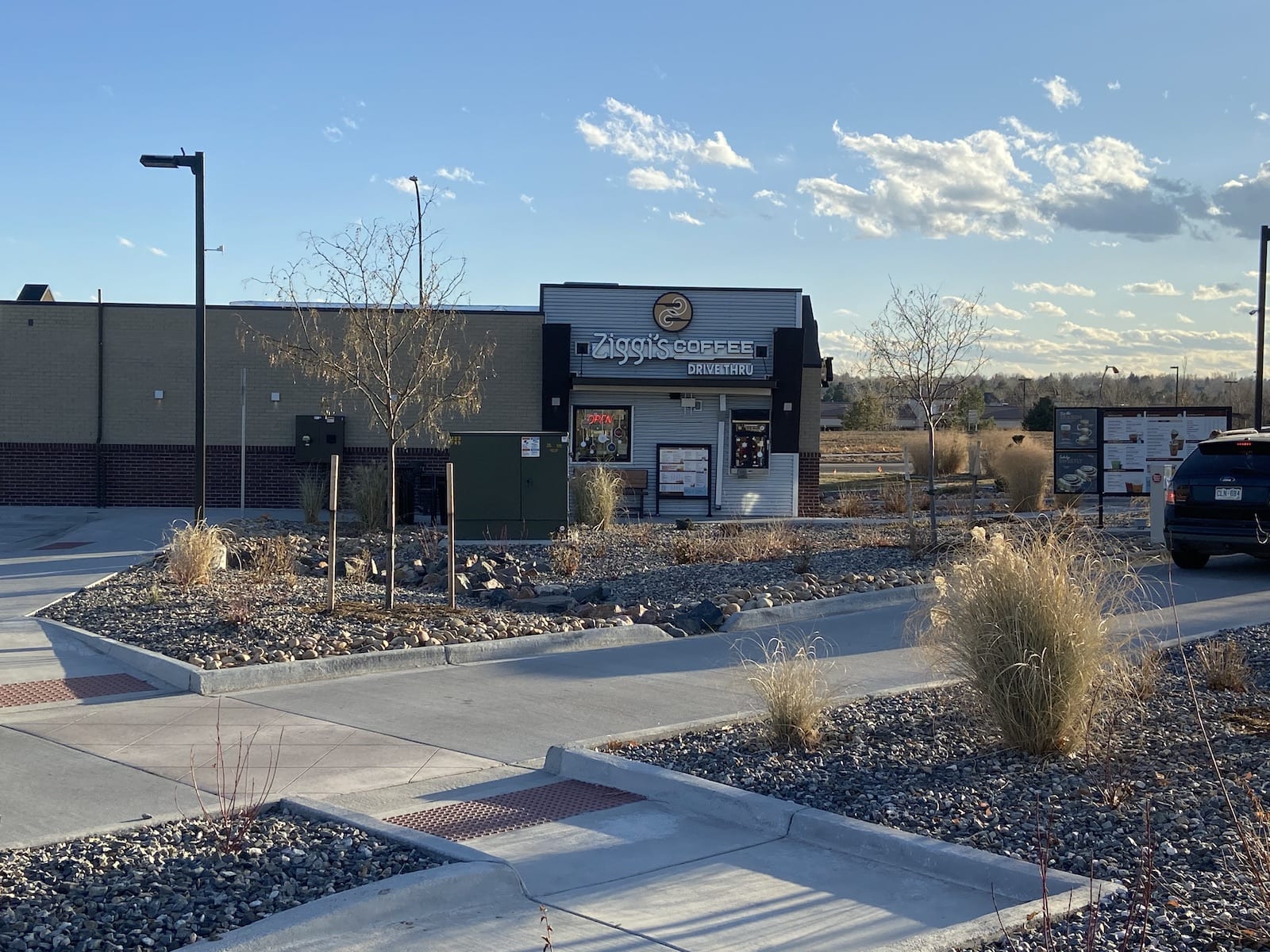 Locally owned chain, Ziggi's Coffee, got its start in downtown Longmont in 2004. You can now drive-thru their Westminster location close to Highway 36 and Church Hill Road. They also have spots across Colorado's front range, as well as Southern California, Arizona, Oklahoma and Iowa. Their mission has always been:
Not only provide a superior cup of coffee, but also superior service customers can rely on.
People appreciate this quick friendly service, along with quality coffee and related products. This is a drive-thru coffee house, with no interior seating at the Westminster location.
Navah Coffee House – Westminster
3013 W 104th Ave, Westminster, CO 80031 | 303-955-4382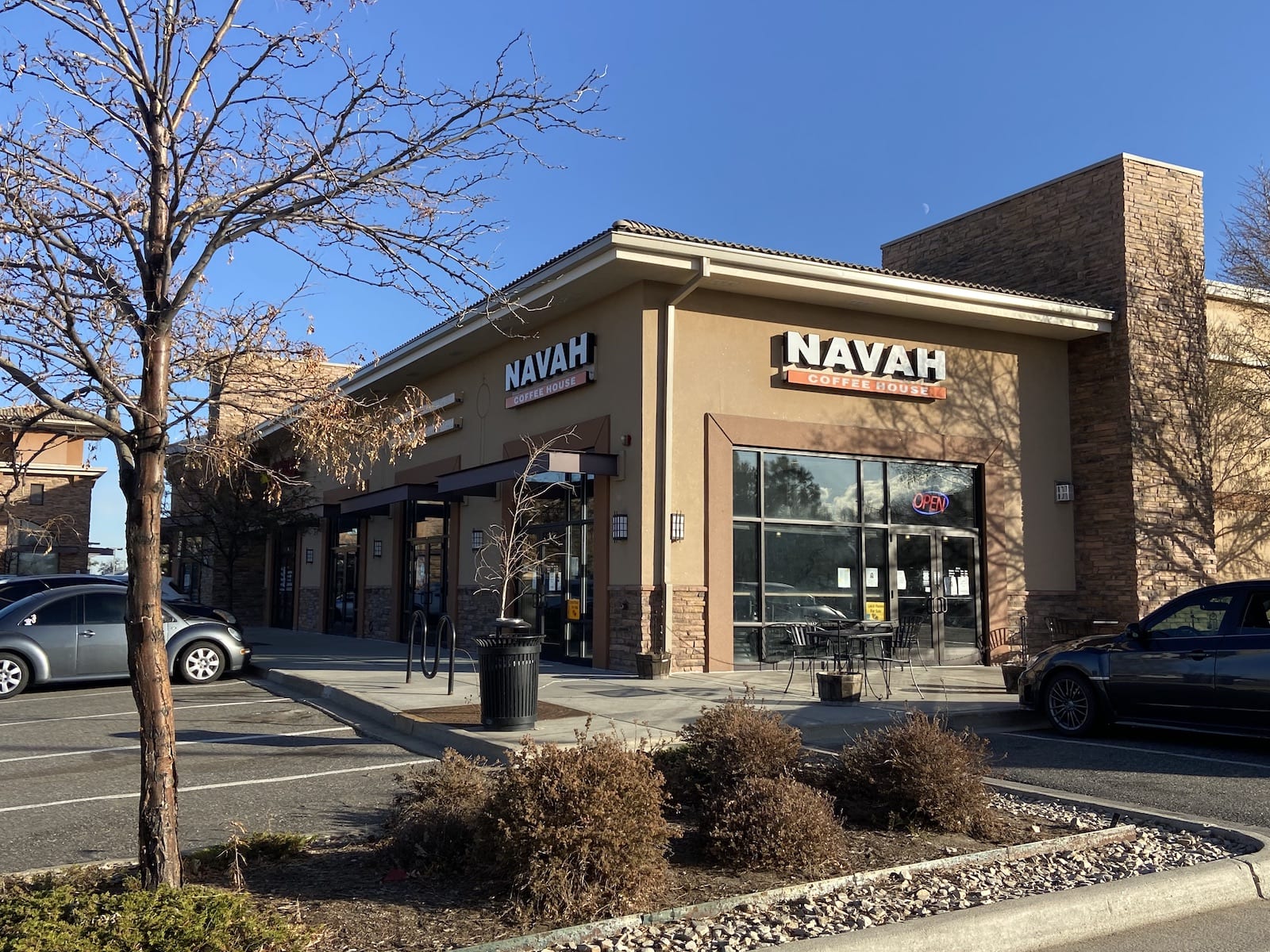 Last but least, family-run Navah Coffee House is a space to sip on a cup of craft coffee or whatever drink you're into. Conveniently located by the corner of 104th and Federal Avenue, they also serve up sandwiches and your typical selection of baked goods. In addition to specialty drinks and drip coffee, try hot or iced tea, smoothies, beer, wine and more.
Navah (naw-vuh) is hidden on the northwest side of the intersection, beneath a hill next to Lodos bar and restaurant. There's a mix of seating available, from cozy couch-style chairs, to high-top tables and an outdoor patio.
Chain Coffee – Caribou and Starbucks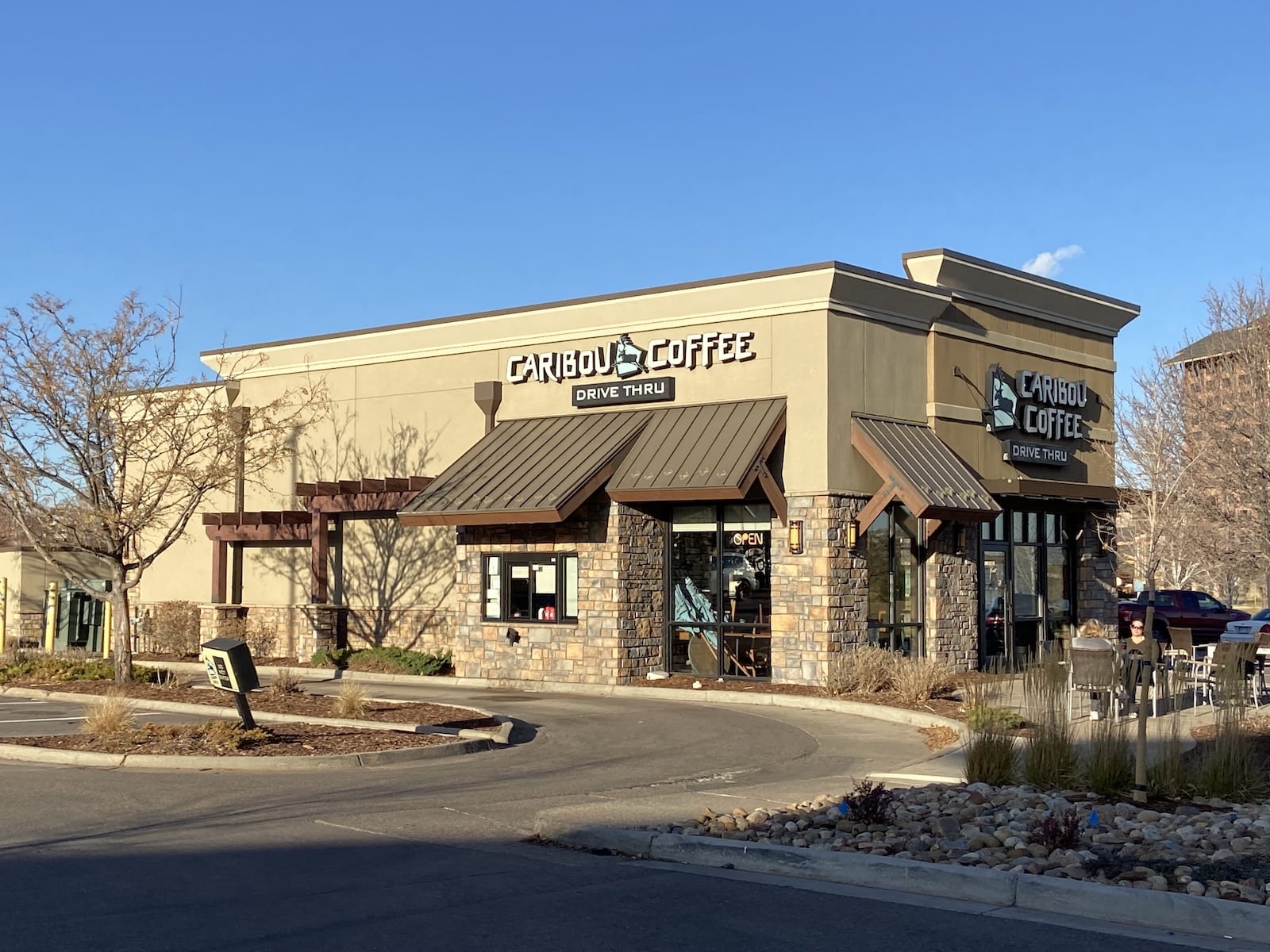 Those are probably the best locally owned coffee shops in the Westminster area. If you're just looking for convenience or a place to work, there are a couple of chains in the area.Starbucks is everywhere, just keep driving until you see one. There are also a few Caribou Coffees, a Minnesotan coffee chain, which has a nice rustic western ambiance in their stores.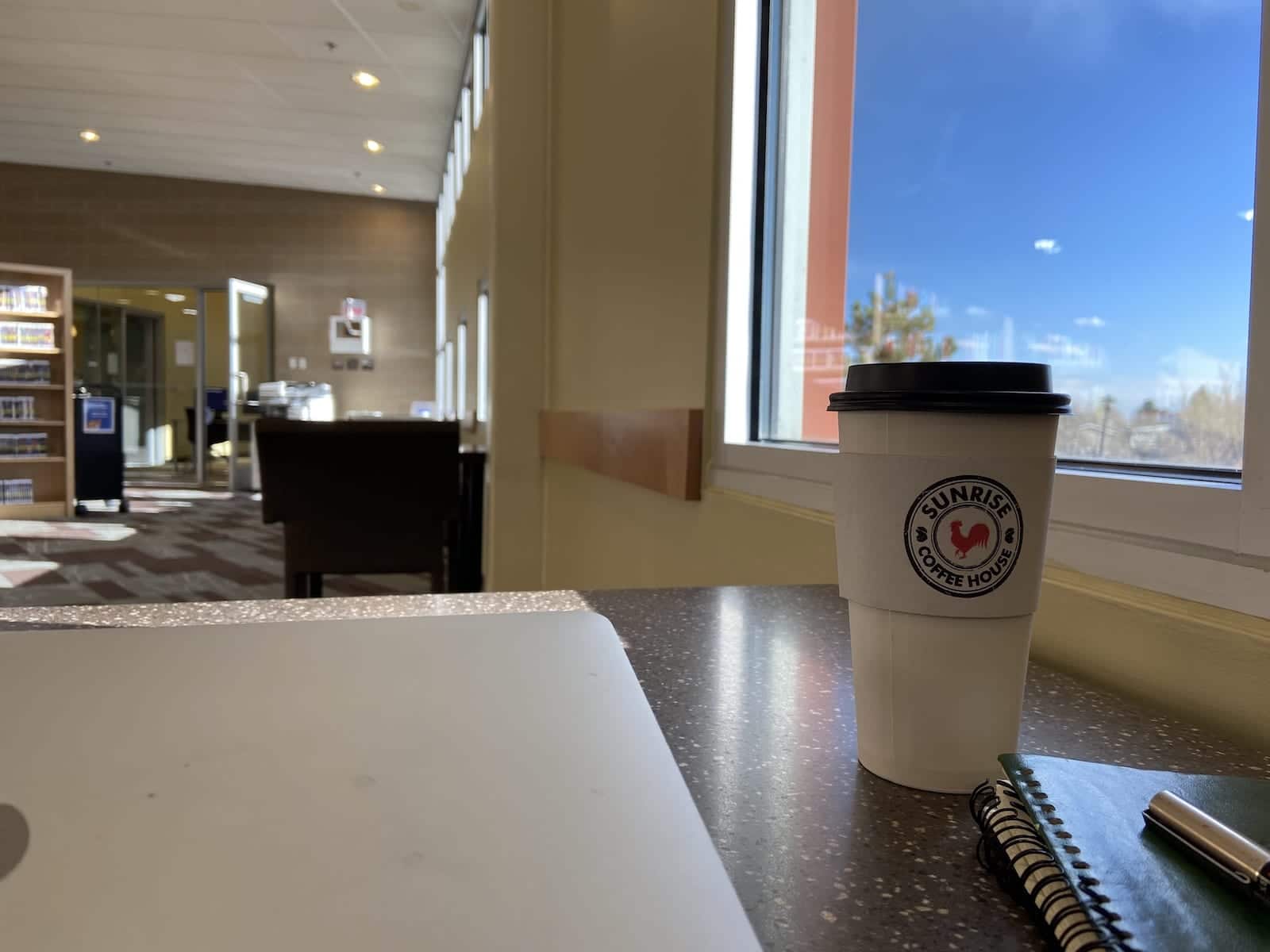 If you're just looking for a place to work, consider the library. Anythink Library in northern Denver is close by to Northglenn and Westminster, located on Huron Street around 95th. There's also the Westminster Public Library, conveniently situated on 112th Avenue, between Sheridan and Federal boulevards.