Paddleboarding has seen a massive increase in popularity over the past few years and it's easy to see why. Sitting down and casually paddling across the water just isn't cutting it for some adventurers — they want to stand up and see the world around them. Of course, SUP's wide-ranging appeal and associated health benefits are also major factors in the sport's growth.
Stand-Up Paddle Boards made in Colorado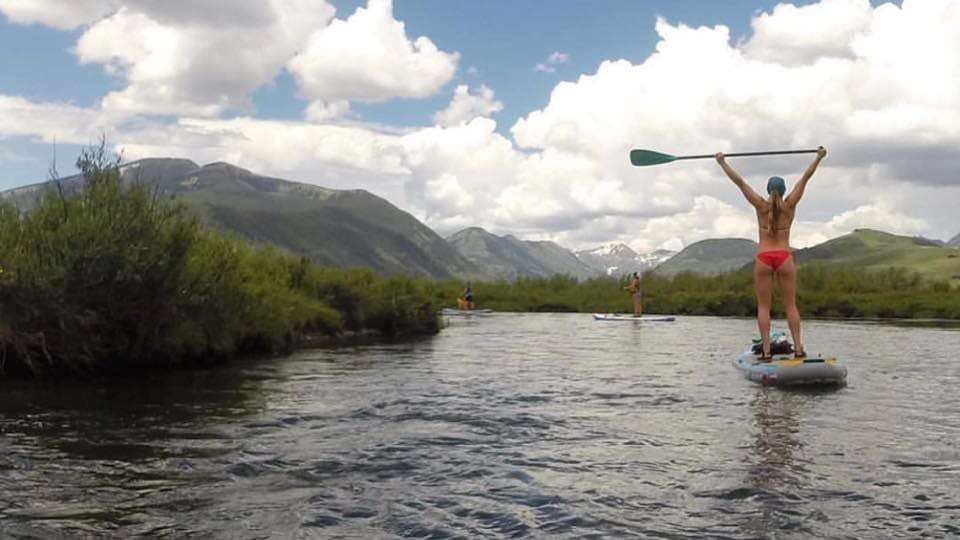 When it comes to paddling locations, the state of Colorado is a fantastic spot. Filled with rivers, lakes, and other bodies of water, Colorado offers everything from gentle flatwater conditions to fast-paced whitewater. Perfect for beginners and advanced paddlers alike, this state offers something for everyone.
In addition to the fact that Colorado is becoming well-known for being a paddleboarding hotspot, it's also home to three manufacturers who are producing some of the industry's best inflatable SUPs: Hala Gear, Badfish SUP, and SOL Paddle Boards. These companies are blazing trails in the inflatable stand up paddle board world, making gear that is known worldwide for being durable and of the highest quality.
Without further ado, let's dive right in and learn a bit more about these innovative local companies who are pushing the envelope of inflatable SUP construction and performance.
Hala Gear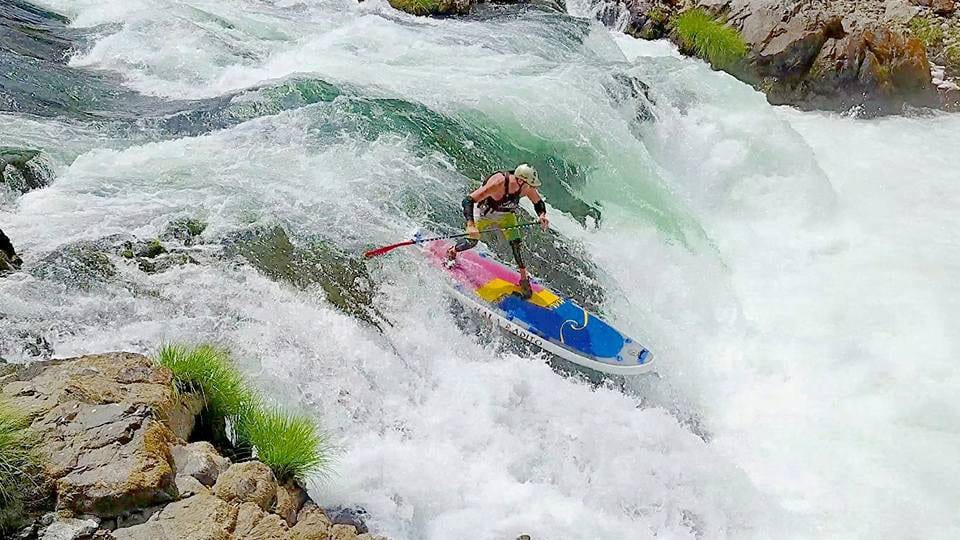 Founded in 2011 by Peter Hall, Hala Gear creates rugged inflatable paddle boards with serious adventure in mind. Hala SUPs are well-known for their eye-catching designs and bombproof build quality, and the company backs their gear up with a rock-solid 3-year warranty.
In addition to their popular lineup of iSUPs
(affiliate link), Hala Gear also has a variety of high-quality SUP paddles
(affiliate link) to choose from. Offering adjustable, travel, and cut-to-fit paddles in a variety of shapes and materials, Hala truly has something for every type of paddler.
Headquartered in Steamboat Springs, Hala is recognized as a top SUP company both locally and throughout the world.
Badfish SUP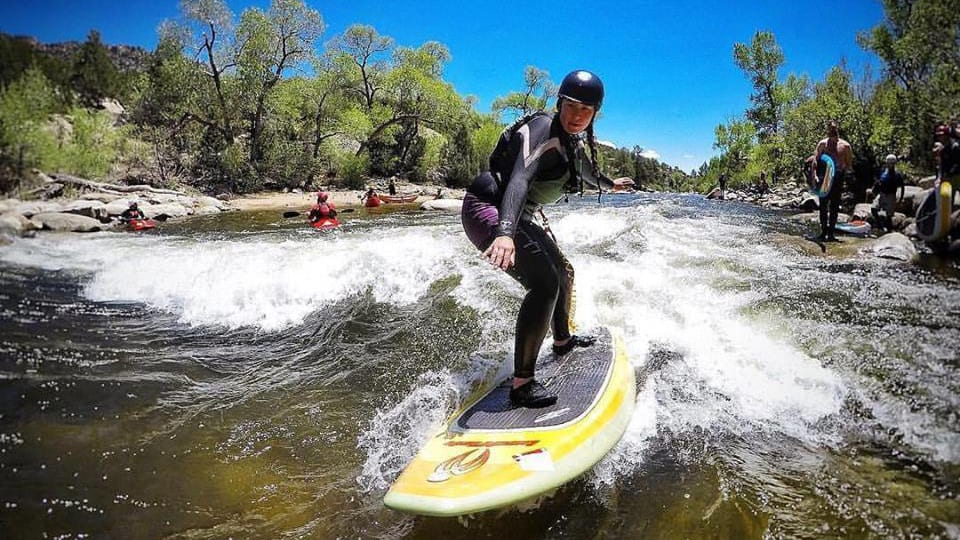 Located in Salida, Badfish SUP was also founded in 2011 by two whitewater kayaking instructors, Zach Hughes and Mike Harvey. Since Salida enjoys easy access to the Arkansas River, Badfish is situated in an ideal location for testing and developing their board designs.
Badfish boards draw a great deal of inspiration from other water sports, including surfing. From their IRS
(affiliate link), an inflatable river surfer, to their more rugged Badfisher fishing SUP, Badfish has models for a variety of activities and conditions. The company is also well-known for their Inflatable SK8 model, which is one of the best boards currently on the market for river surfing.
With a strong focus on innovation vs. following the herd, Badfish is another local SUP company that should definitely be on your radar.
SOL Paddle Boards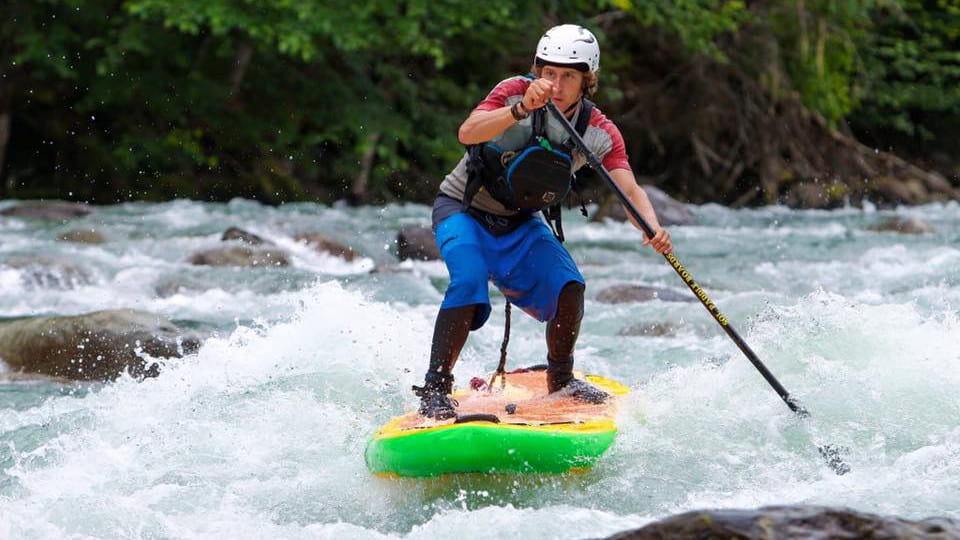 2011 was definitely a good year for inflatable paddle boards in Colorado, as this was once again the year that our third featured company was founded — SOL Paddle Boards. After falling in love with the paddleboarding scene in Rio de Janeiro, Brazil, founder Johnny Lombino returned to beautiful Colorado and launched the SOL Paddle Boards lineup of inflatable SUPs.
SOL's boards have a reputation for being very well-built, with bright, colorful designs
(affiliate link) that stand out from the pack. The product of years of research, SOL iSUPs
(affiliate link) are designed for maximum fun and long-lasting durability.
Located in Telluride, SOL Paddle Boards is a down to earth, community-minded company that prides itself on connecting with customers and making a meaningful local impact. If you love to support smaller businesses like we do, SOL Paddle Boards is a great local company to check out.
Final Thoughts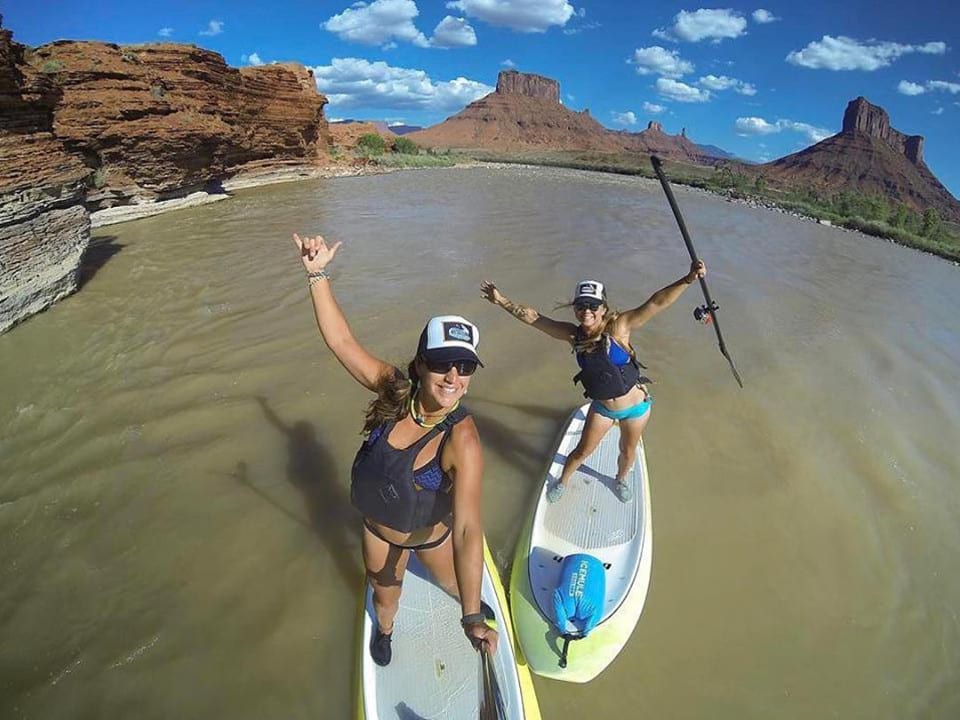 It's really exciting to see Colorado emerging as a serious player in the world of stand up paddleboarding. The state's abundance of amazing paddling spots and forward-thinking industry leaders are fueling the sport's rise in popularity, and it will be quite interesting to see what the future holds.
While SUP is still very young and maturing as a sport, we can't help but be excited by its amazing potential both in Colorado and other parts of the world. Stand up paddleboarding is a family-friendly activity that can be enjoyed by the masses, and it's a safe, low-impact sport that can really have a positive impact on your health.
If you haven't yet had an opportunity to see what all of the buzz is about, we encourage you to get out there and try stand up paddleboarding for yourself. Colorado is an explorer's paradise, and with an abundance of great SUP gear thanks in part to these three local companies, you've got all the necessary ingredients for a good time.