Long before miners and railroad workers made a home for themselves in Colorado, dinosaurs roamed the land – hundreds of millions of years ago and evidence of this can be seen at Dinosaur National Monument. Here visitors can step back in time and unearth part of our past.
View dinosaur bones at the Carnegie Quarry. Hike through geological wonders that expose layer upon layer of ancient rock. And gaze at a blanket of stars that filled the same night sky millions of years ago.
Dinosaur a Dark Sky Park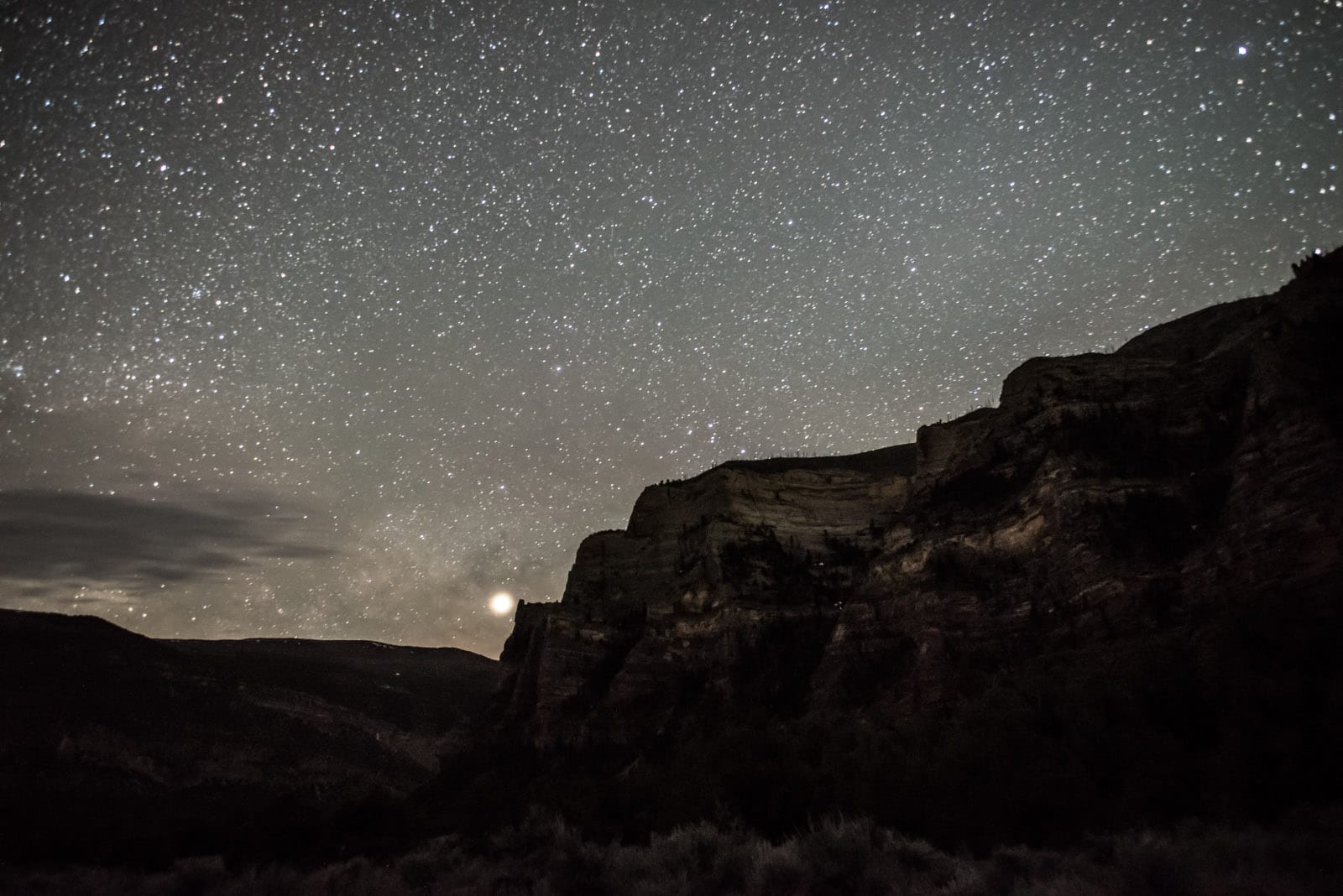 Dinosaur National Monument, which is located in Colorado's northwestern corner, extending into Jenson, UT, was recently designated as an International Dark Sky Park. This designation was granted by the International Dark Sky Association, a nonprofit that focuses on the conservation of the night sky. A similar designation has been given to other areas in Colorado such as the towns of Westcliffe and Silver Cliff.
Darkness has been a part of the natural and cultural way of life for billions of years. Throughout the world, our ancestors have looked to the stars for guidance and direction, used it as an almanac or calendar, and even as inspiration for storytelling.
Dark skies are threatened by the use of light fixtures that allow excess light, or light pollution, to escape into the sky. Areas with minimal development, such as public lands on the Colorado Plateau, are havens of darkness where people can still observe faint stars, planets, and the Milky Way.
The park points out throughout their educational kiosks that a simple flip of the switch can extinguish light pollution. Particular steps the park has taken to eliminate noise pollution is by using shielded fixtures that are directed downward (like at the visitor center). The use of timers, motion sensors, and dimmer bulbs can also further protect the naturally dark sky.
As part of the dark sky movement, the organization encourages people to make small changes at home to help preserve dark skies everywhere, so future generations can continue to seek the wisdom and beauty that one can only get from a star-filled sky.
Know before you go…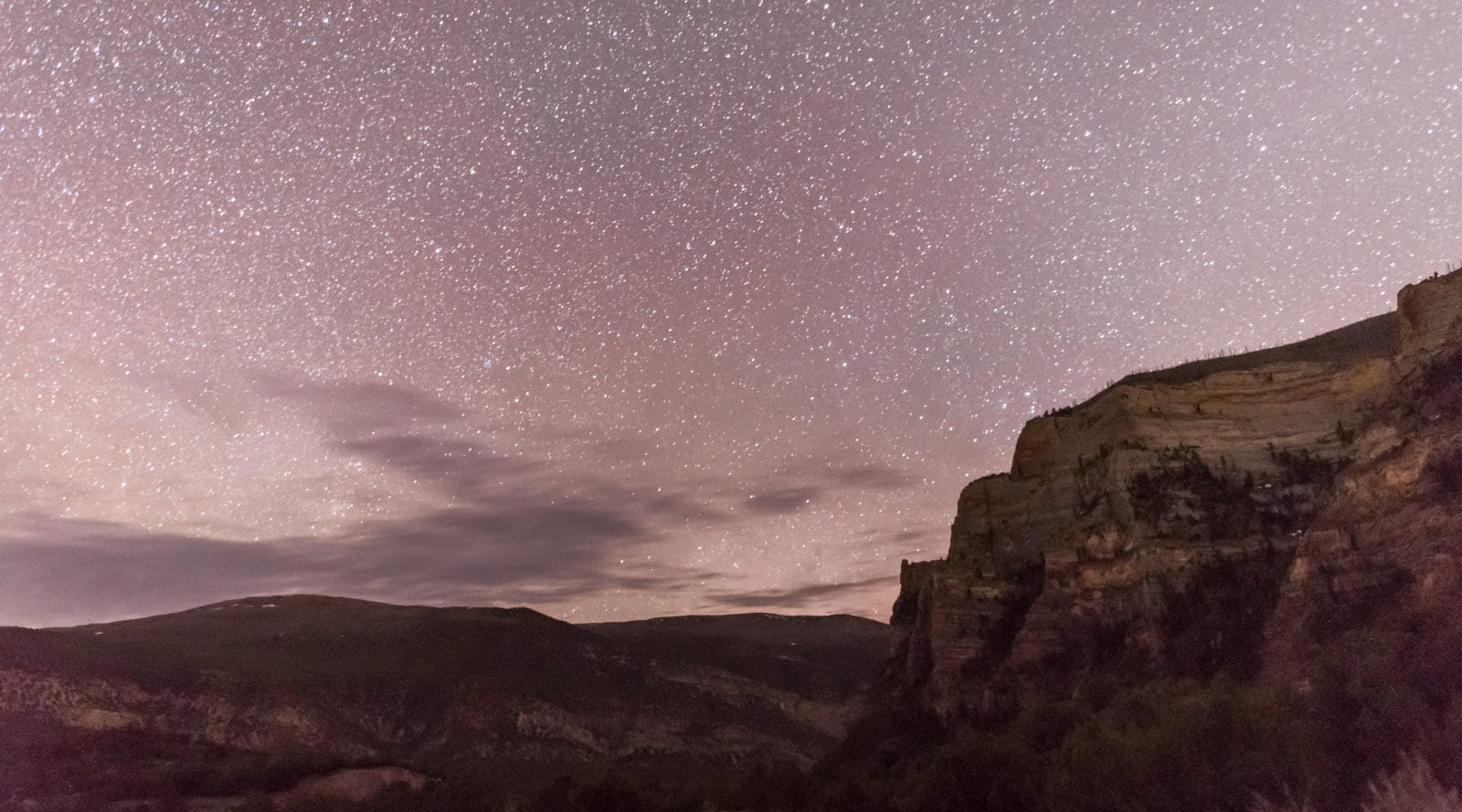 When to go: The park itself is open 24 hours, year-round but certain facilities are closed during the winter months like the Quarry Visitor Center, which houses the Carnegie Quarry. For optimal stargazing opportunities, the Milky Way is most visible. Catch a glimpse in the pre-dawn hours April and May, while June through August plan to spot the colliding galaxies around midnight.
Getting there: From Denver, follow I-70 west to the town of Rifle, where you will take CO-13 to Craig and take I-40 West to the Dinosaur National Monument Canyon Visitor Center.
Sleeping: The park offers multiple designated campgrounds, with plenty of dispersed camping on nearby BLM land. There are no hotel or dining options in the park. You can head to nearby Rangely, CO or Vernal, UT for hotels.
What to pack: Grab a good pair of binoculars or telescope for stargazing and if you plan to take photos, make sure you bring your wide angle lens with high aperture and a camera with significant ISO range.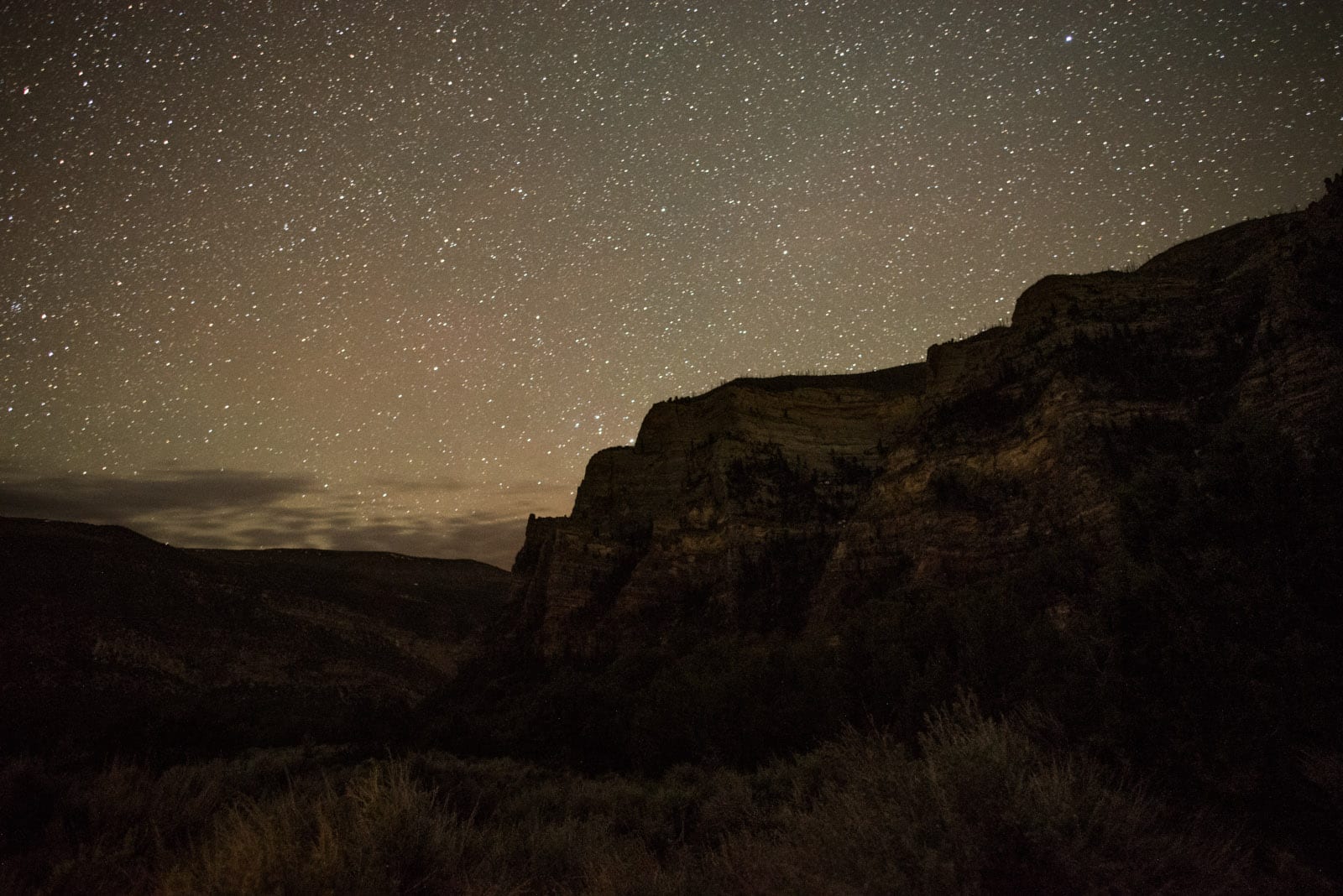 Best Places to see the night sky: The park suggests the following spots for the best stargazing:
South end of Split Mountain Campground
On a float trip down the Green or Yampa Rivers
From Canyon Overlook along Harpers Corner Scenic Drive
At Deerlodge Park near the eastern edge of the monument
What to see: Besides the dark sky, there is plenty to see and explore in the park. Visit the Carnegie Quarry to see a wall of dinosaur bones, drive through the tilted rock scenic area and discover a world of geologic wonderment, plus discover signs of the past along your hikes with historic petroglyphs and pictographs adorning surrounding rock walls.