Situated in the heart of the Snowmass Resort complex, the Wildwood Snowmass offers its guests a fun-filled stay in a retro-styled hotel. It's strategically located just steps away from the area's best shops and village hotspots.
It lies adjacent to the slopes of Snowmass Mountain, making it an ideal place to stay for travelers looking to hit some of the best ski trails around.
Luxury 3 Star Hotel
With over 114 rooms and six unique suites, the Wildwood provides a friendly, mountain lifestyle experience reminiscent of traditional lodges, only this time with a modern twist. From relaxing outdoor hot tubs to an extensive range of restaurants and bars, the Wildwood is the place to be for guests looking for both a relaxing and exciting trip.
Room Types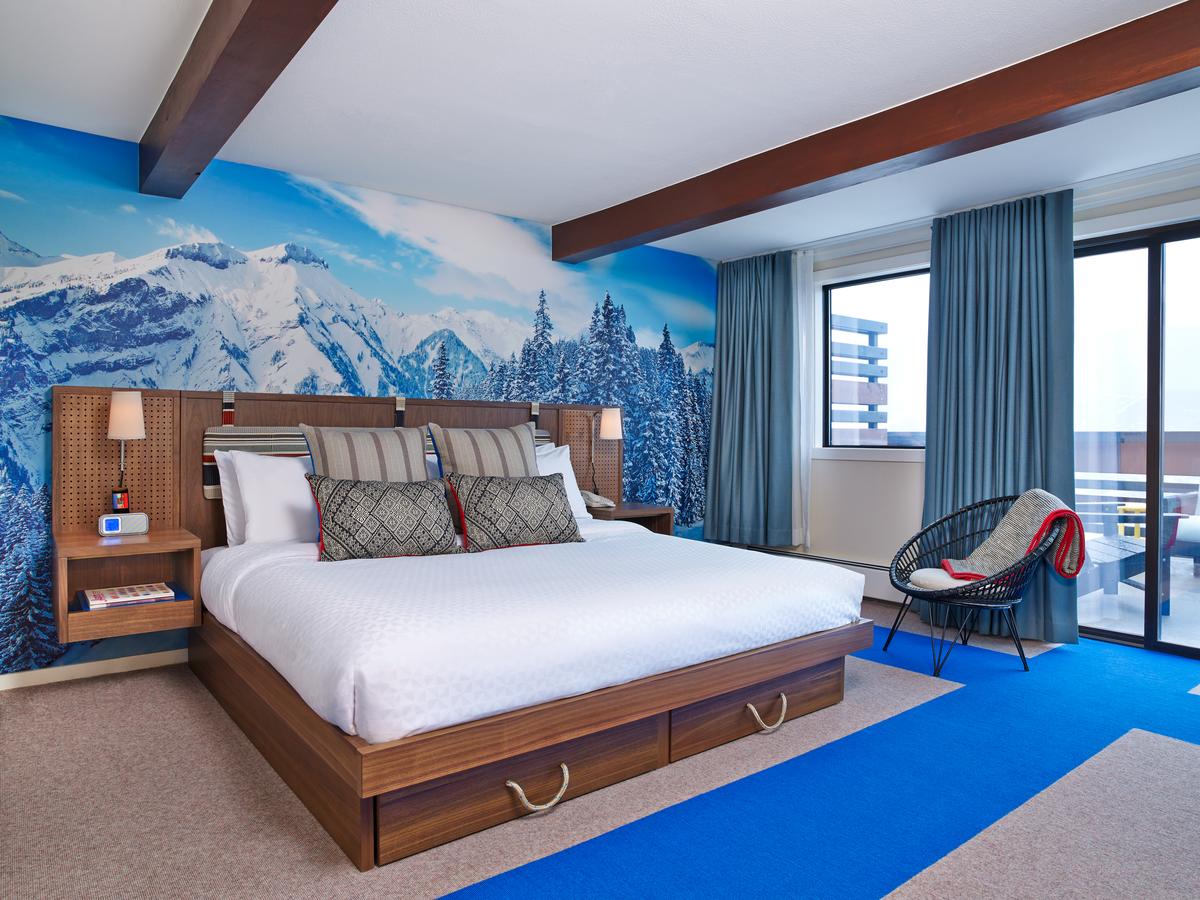 The Wildwood's rooms primarily come in four types: beginner, intermediate, expert and suites. All are equipped with flat screen HDTVs, comfortable living areas, and spacious under-bed drawers, along with ski gear storage. Guests can request for either a king bed or two double beds. Each room is able to accommodate four people.
The suites, on the other hand, come in chic, luxurious, and unique designs. With no two rooms alike, these six rooms feature vibrant retro colors accented with the most elegant finishes. From wooden textures and intricate mosaic patterns to cool tones of blue, these 600 sq ft suites feature beautiful fireplaces, spacious living areas, a coffee maker, refrigerator, and a balcony providing spectacular views of the Snowmass Mountains.
Dining
Guests at the Wildwood will have an extensive list of restaurants to choose from. Grab pitchers of beer and pizza at The Bar at Wildwood or an evening of delicious gourmet entrees and handcrafted cocktails at Vue Lounge. Travelers may also enjoy a meal at the Westin Snowmass and have their bill charged directly to their room.
Amenities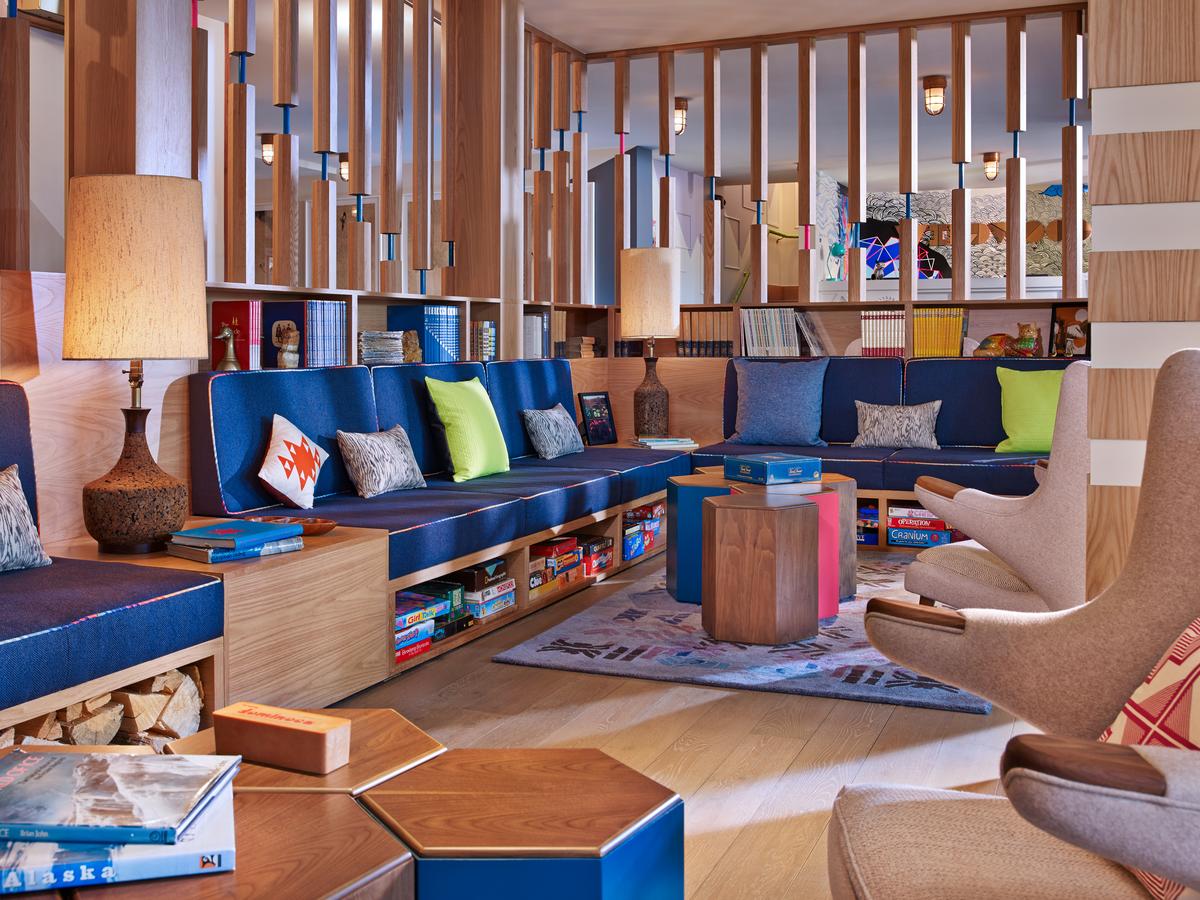 One of the Wildwood's best qualities would have to be its amenities. It offers a heated outdoor pool, two European-inspired Jacuzzi hot tubs, wireless high speed internet access, a bar, and a 24-hour fitness center, along with several lounges with bookshelves stacked with the best novels and video games.
On top of all this, they provide local and airport shuttle transportation service, a ski valet, and spa access to the Westin Snowmass. They are pet-friendly and welcome dogs weighing less than 150lbs!
Check prices, availability or book Wildwood Snowmass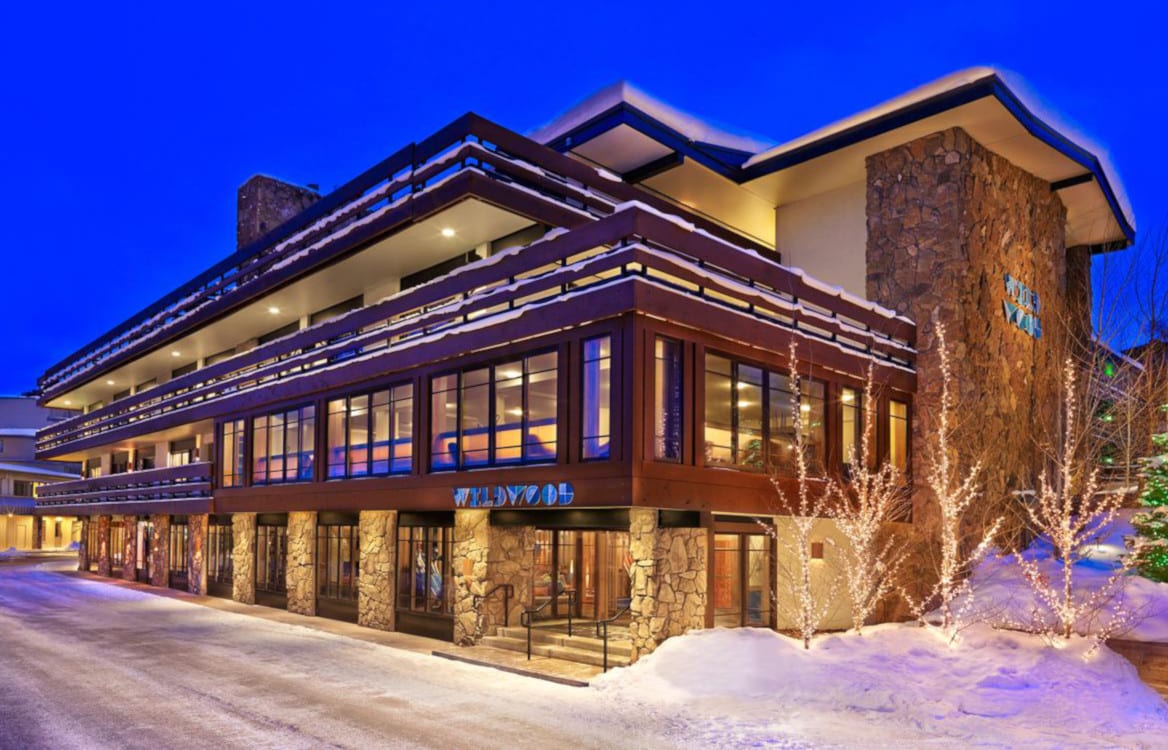 Details
Address: 40 Elbert Ln, Snowmass Village, CO
Phone: 970-923-8400
Rating: 3 star
Website: wildwoodsnowmass.com

Latest in Wildwood Snowmass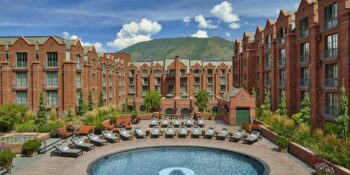 Whether you're skiing or doing some summer hiking, Aspen is a gold mine for outdoor fun.…