WeatherPort is dedicated to providing unique, high-quality fabric structures that are easily movable and built to last. It's engineering team specializes in coming up with solutions for adventure-seekers, consumers, retailers, and corporations looking to spend some time in the sun, snow, or anything in between. WeatherPort structures are available for both indoor and outdoor use.
Founded by Clayton H. "Sweede" Hansen in 1968, WeatherPort has become a Colorado staple. You'll find their items sold in Colorado and around the world. Find camping systems, pool enclosures, cabins, yurts, greenhouses, commercial facilities, and more. If it's temporary and fabric, chances are they sell it.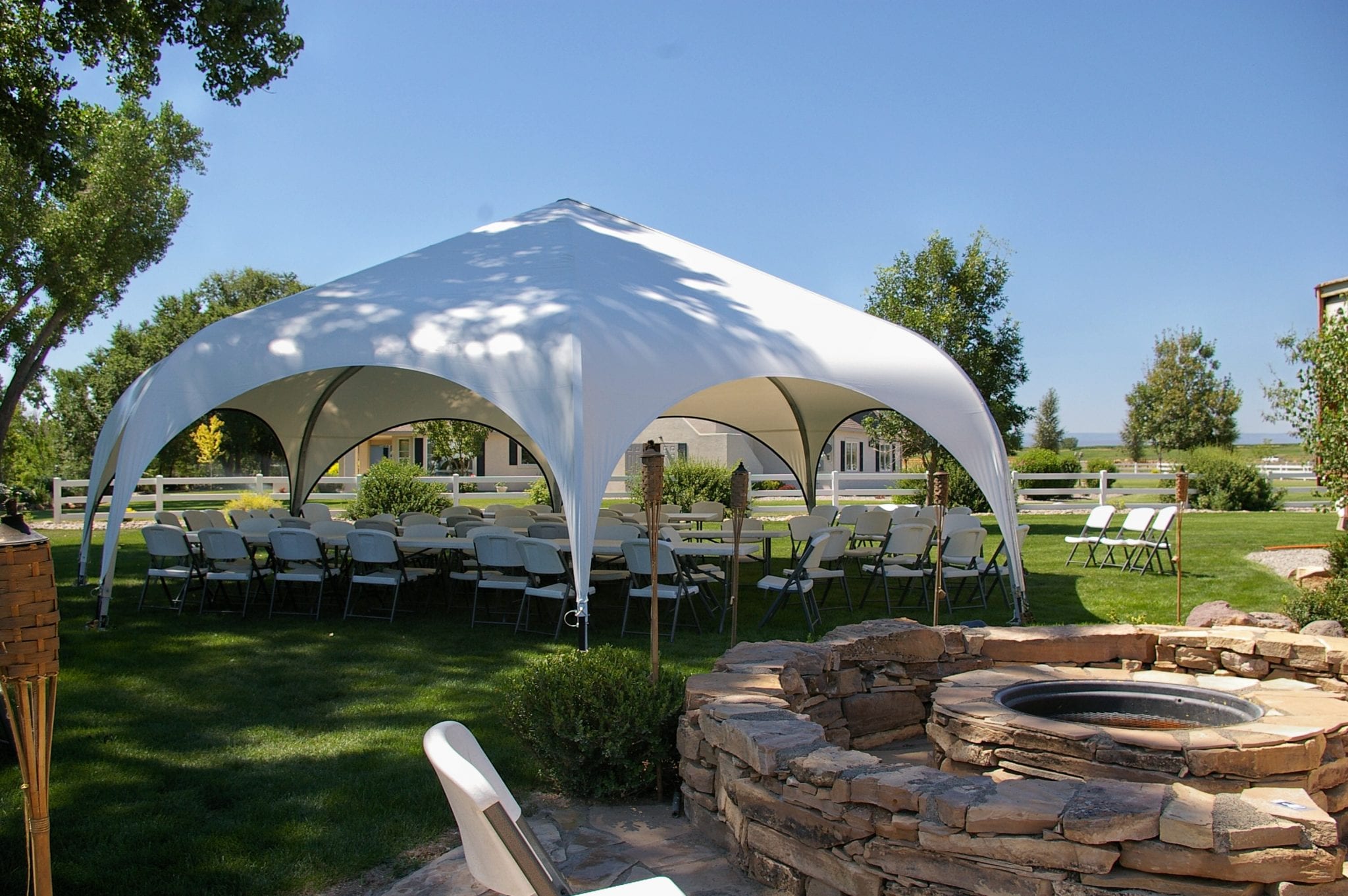 History
WeatherPort started in Gunnison, Colorado. A man named Clayton H. "Sweede" Hansen was looking for a better way to protect his vehicles from the winter climate and started Hansen-WeatherPort Corp. It kept things local, only serving Colorado residents.
Then Alaska Structures® CEO and founder of the Hotes Foundation, Richard Hotes, came along and bought WeatherPort. He made some changes that expanded the company and improved the product line, making their structures available to people outside Colorado. WeatherPort's headquarters still lie in Colorado, and they continue to build upon its quality product lines using Colorado workers and engineers.
Product Lines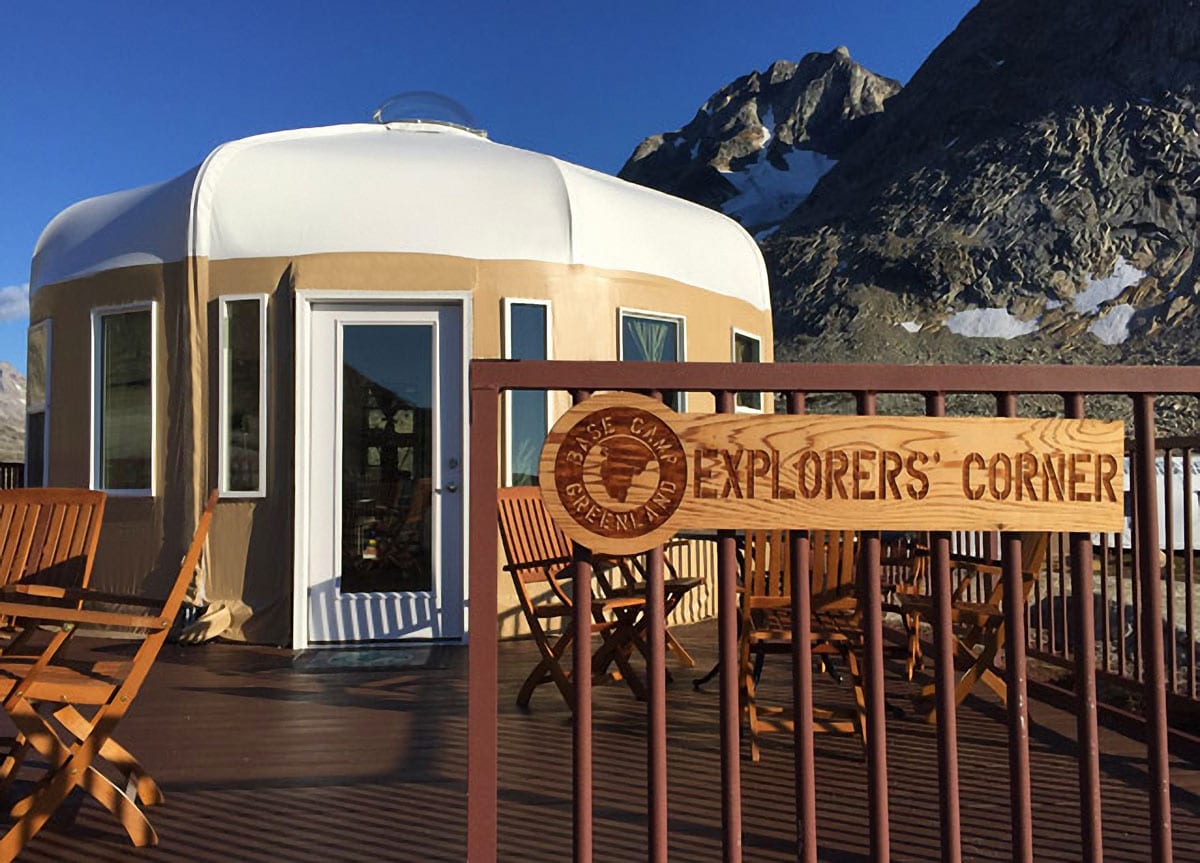 Outdoor structures take careful planning. That's especially true when your structures are made from premium fabric resistant to sun, wind, snow, and rain. Indoor structures are no easier. They need to withstand crowds and be able to fit into any kind of space.
WeatherPort created their products with both consumers and business owners in mind. You'll find a wide range of products for both public and private use.
Resort and Entertainment Facilities: You'll find these at ski resorts, amusement parks, or hotels. Movie studios often use temporary structures when filming.
Sports Facilities: Stadiums, horse riding arenas, and starting gates all need cover from time to time. There are also options for training facilities.
Commercial Retail Facilities: Retail shops, outdoor dining, convention centers, and car dealerships all make use of temporary structures.
Vehicle and Equipment Storage: Find structures for your garage, boat, warehouse, and workshop.
Shade Solutions: Kids and adults both need shelter. Discover structures built for playgrounds and picnic shelters, as well as gazebos and raceways.
Greenhouses: From commercial venues to private residences to the growing cannabis industry, WeatherPort has you covered.
Cabins and Yurts: Warming huts, hunting cabins, and yurts made to resist heat, cold, and inclement weather.
Pool Enclosures: Poolside shelter for your backyard, community pool, and aquatic centers. Temporary or year-round.
Camp Systems: Not just tents, but entire systems good for kitchen and dining facilities, washrooms, outfitter camps, and even modular offices.
Event and Promotional Structures: Get cover for your wedding, party, a concert hall, or stage. Branded canopies are available for promotional events.
Designed to be easily set up or torn down, WeatherPort has systems available for both short-term and long-term use.
Wayfair Products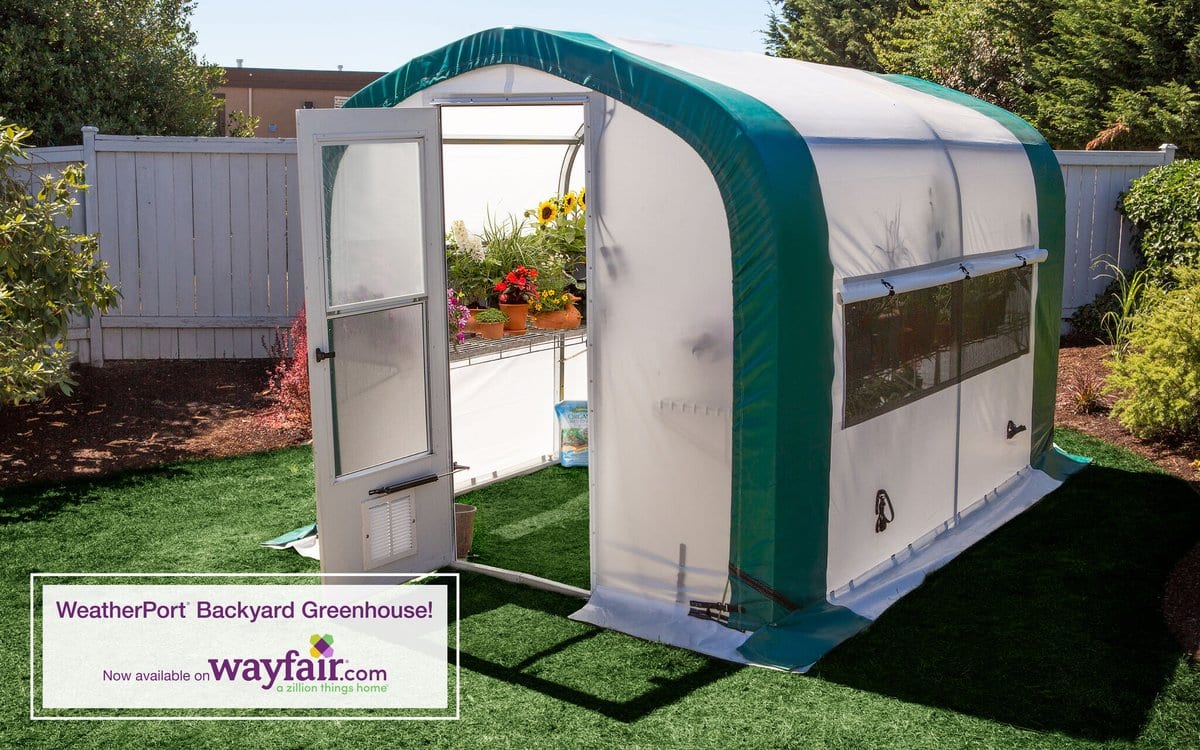 WeatherPort has hundreds of designs and styles available for purchase by retailers, large corporations, and consumers. Their website listings can overwhelm consumers with choices, but some of their most popular products are available for purchase on Wayfair.
Tensioned Fabric Patio Gazebo—Tough, durable, and able to withstand 40 MPH winds in addition to a 17 PSF snow load.
Tensioned Fabric Garage—Withstands 54 MPH winds and an 18 PSF snow load. The high-strength steel makes it the toughest fabric garage sold by Wayfair.
Backyard Greenhouse Kit—Grow herbs or flowers any time of year. It withstands 90 MPH winds and a snow load of 48 PSF.
Hobby Greenhouse Kit—Perfect for tight spaces. Smaller than the backyard greenhouse kit but just as adept at diffusing light.
Whether you're looking for indoor, outdoor, long-term, or short-term structures, WeatherPort has something for everyone.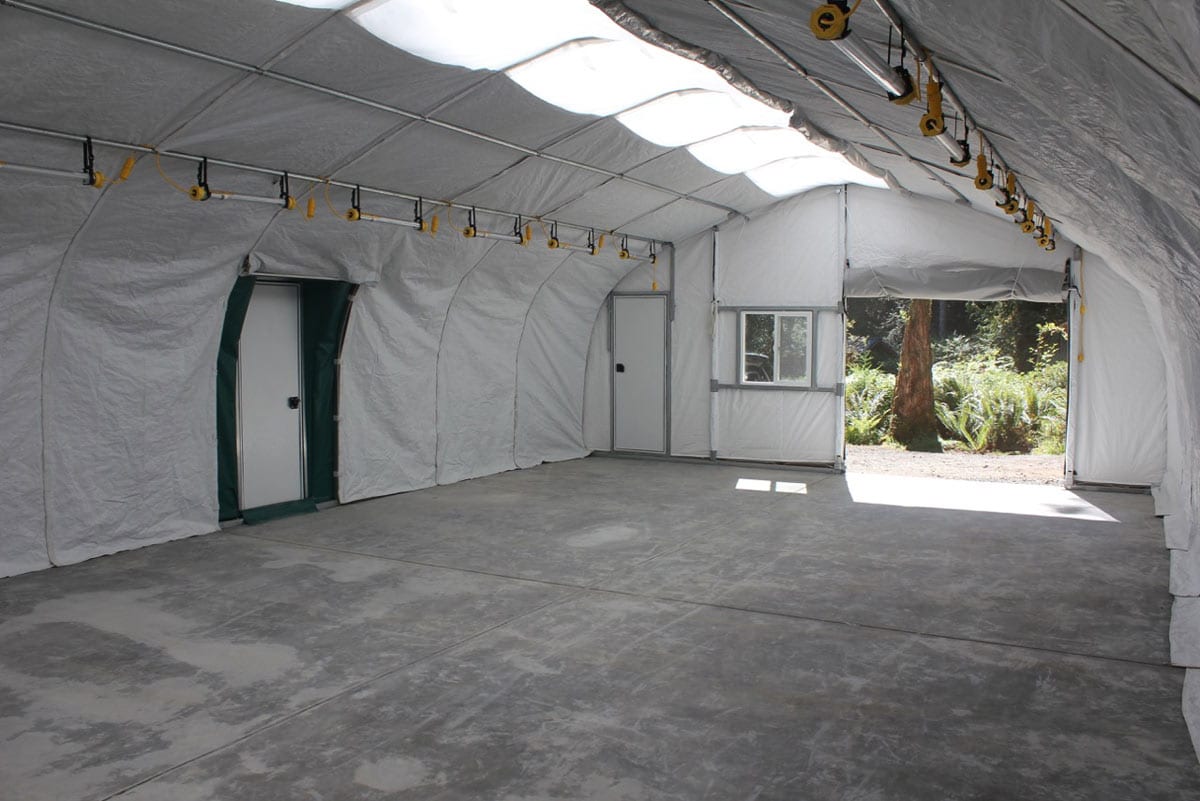 Details
Address: 1860 1600 Rd, Delta, CO 81416
Phone: 970-399-5909
Website: weatherport.com