Colorado's breathtaking landscapes draw visitors from all over the globe. But with those views can come some pretty treacherous driving conditions, especially during the winter months.
Since you've never been one to shy away from a challenge, it's time to learn everything you need to know about driving in Colorado. As long as you take appropriate measures for the weather and practice safe driving techniques, you'll do just fine.
There are other forms of transportation in Colorado, from a cross-state Amtrak train to Denver RTD trains and buses.
Tips to Safely Drive Mountain Roads in Colorado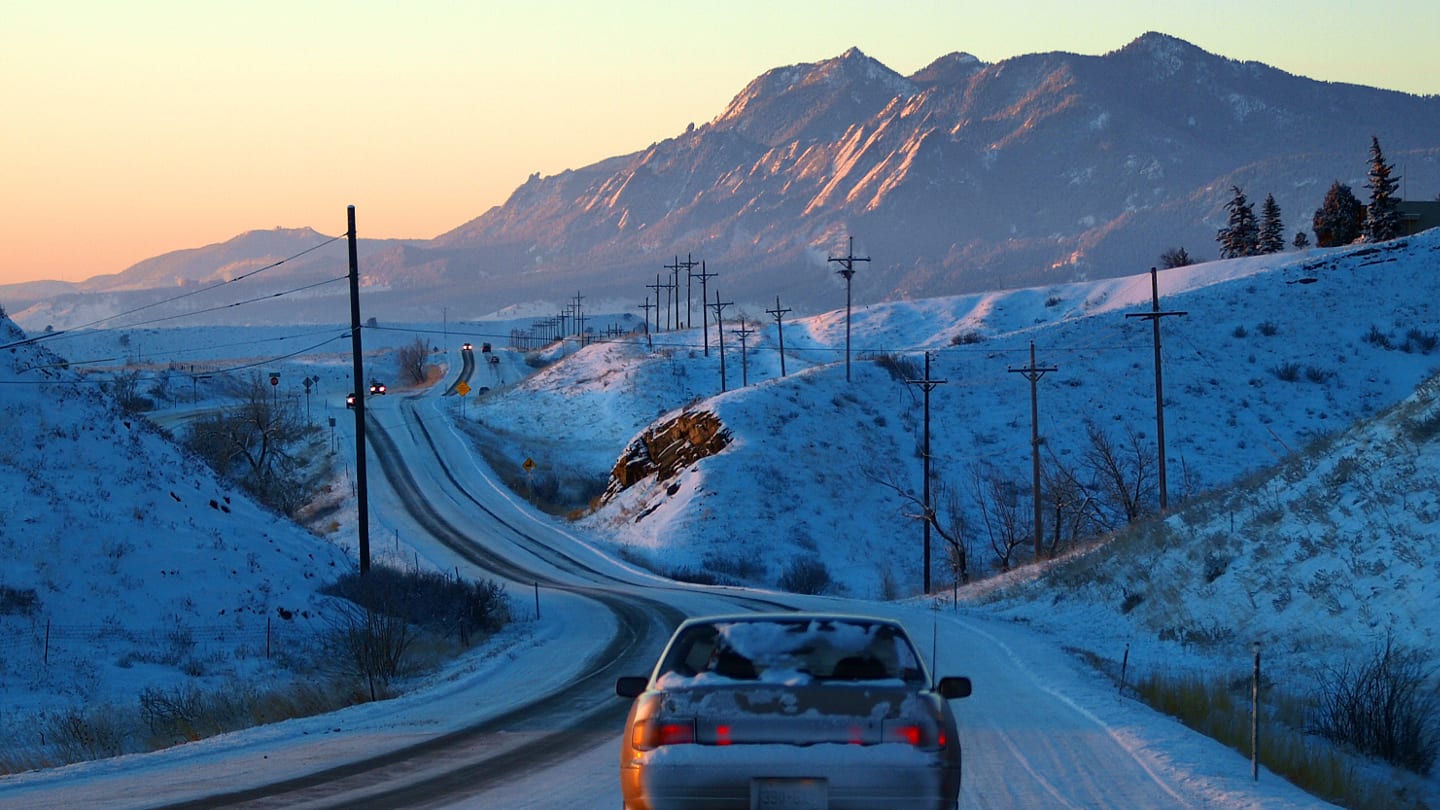 First, take it easy. Anything can wait for you to get there safely. Probably the two biggest contributors to accidents are driving too fast and distractions…put down your phone, please.
Otherwise, the majority of cars with good tread can tour most of the state. There are plenty of backcountry roads that require a 4×4, high-clearance vehicle, but we're referring to general alpine highways, byways, and backroads. Hope you can take something from these safe driving tips in Colorado:
High elevations affect your car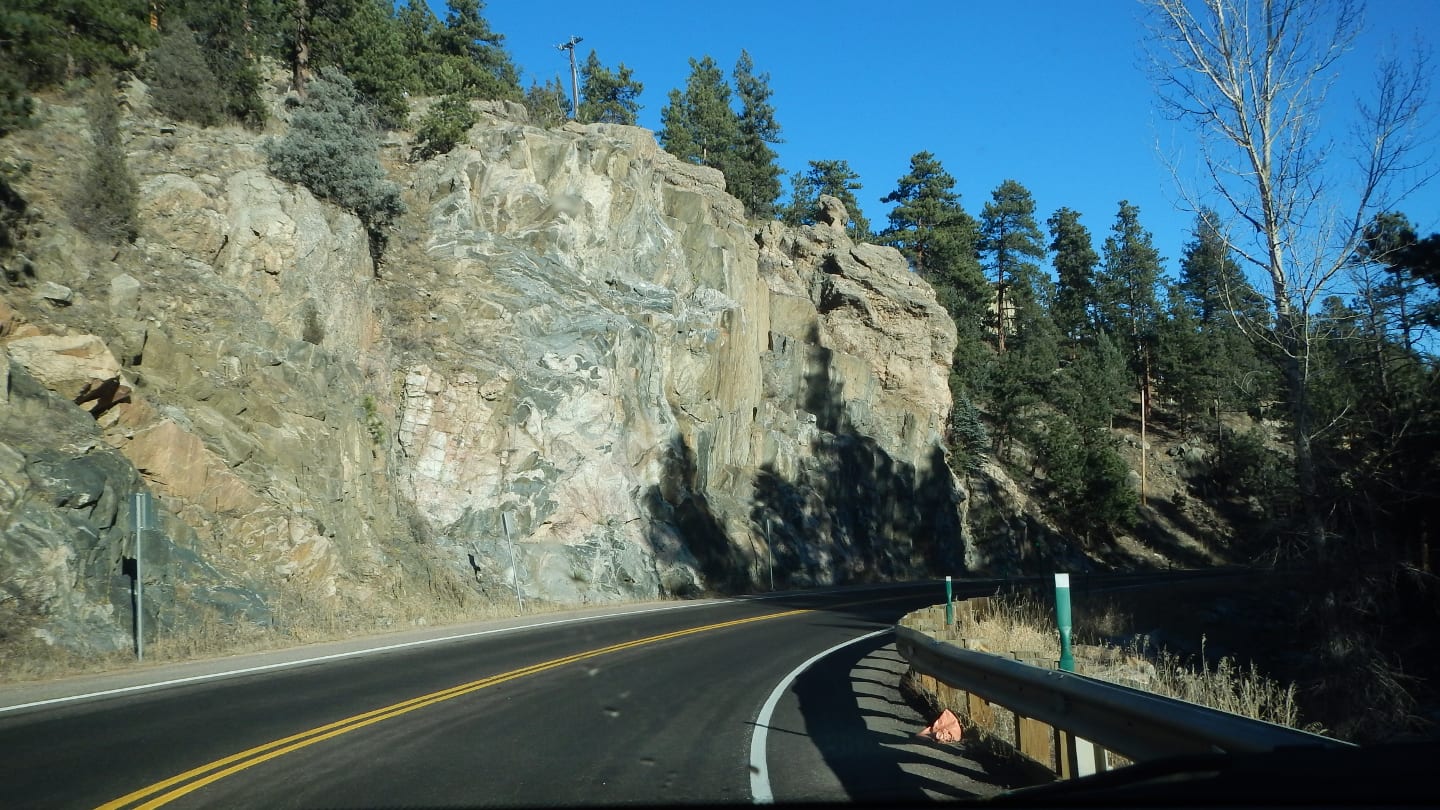 Denver sits at 5,280 feet, and it's nearly 200 feet higher at the airport. From here it's basically all up, with many dips in between, topping out at 14,439 feet.
You may find yourself short of breath at the top of one of our mountains, but you're not the only one experiencing diminished capacity. When you drive in high altitudes, the mountain air affects your engine. It can diminish acceleration and climbing power.
If at all possible, consider a crossover, SUV, or truck with all-wheel drive. This will help you overcome the challenge of lesser power. Turbo-charged cars handle the attitude particularly well.
Pack smart and bring lots of extra water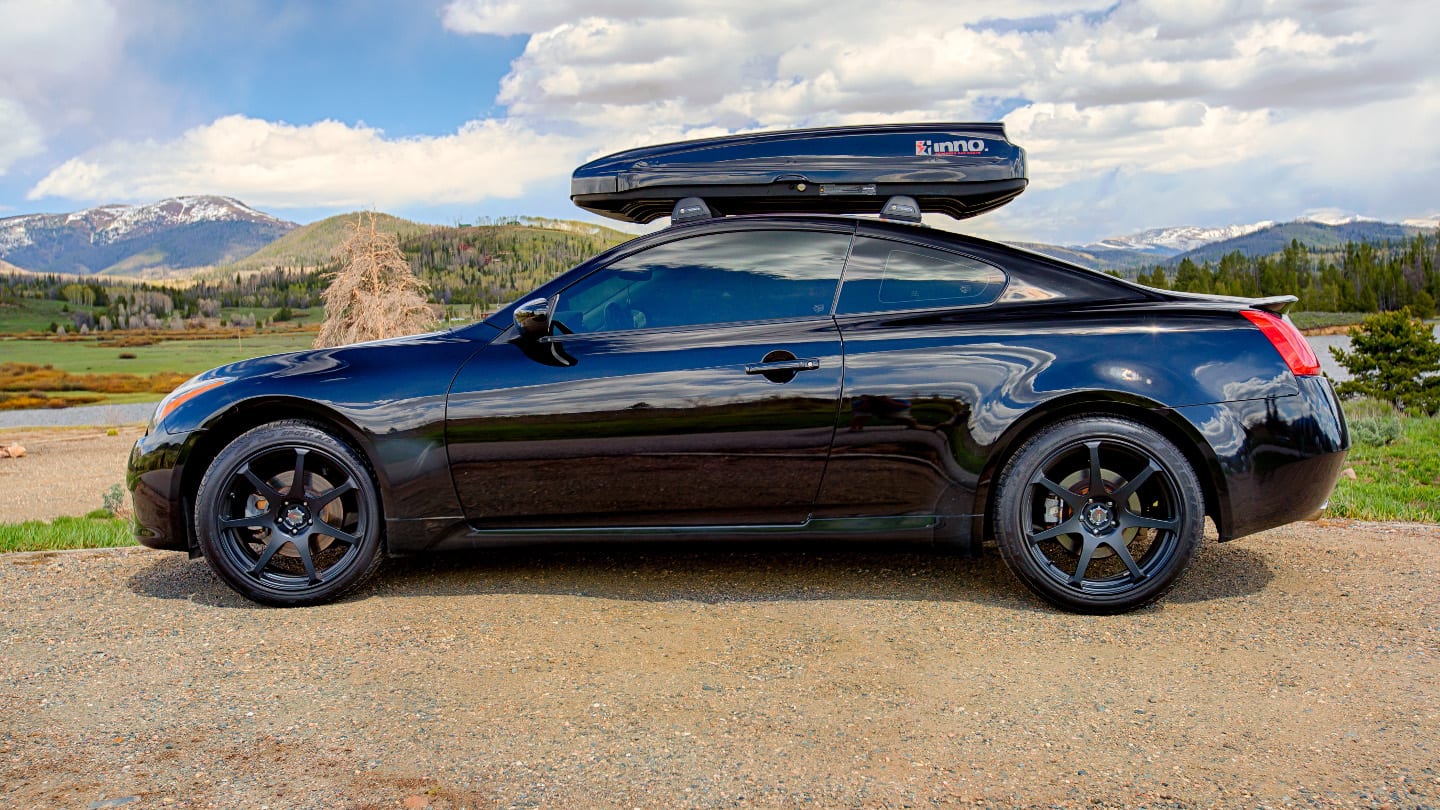 If you're driving through Colorado in the summer months, be sure to pack lots of extra water. Not only will you and your passengers need it, but your car may too. High altitudes and extreme heat are dangerous combinations that can quickly overheat your vehicle.
Pack an emergency roadside kit (affiliate link) in your car trunk. This will ensure you have what you need to get yourself out of an unfortunate situation, especially in the Rockies where cell phone reception is often nonexistent. Include at least jumper cables, a flashlight, and a first aid kit.
Cell phone signal is sporadic
Cell phone coverage in the mountains goes from perfect to non-existent, and rather quickly. Don't expect to be able to look up information on the go, especially if off the beaten highway. Plan your travel route in advance and perhaps any on-route attractions.
However, feel free to stray from your plans, ditch the phone and go with the flow. Bring a map just in case.
When you are signaled in, pay attention to cotrip.org for update-to-date highway cameras of major through roads, as well as closures and alerts. Use it to check traffic conditions on your route, and any snow closures.
Plan for traffic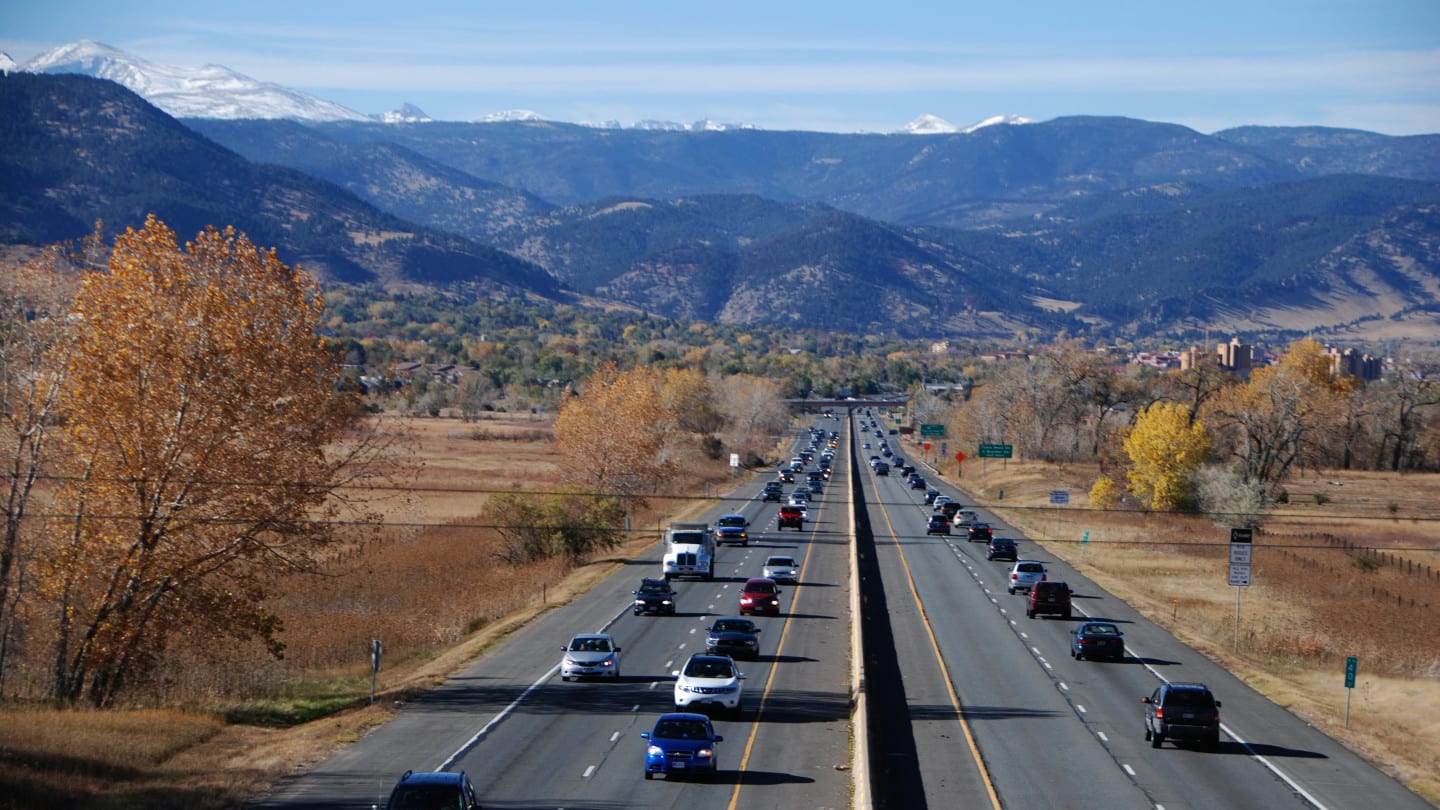 If you think of spacious roads when you think of Colorado, you may be in for a surprise. Especially in and around big cities and major attractions, you may find yourself in a fair amount of traffic. Not only that, but you'll find that some roads are narrower than you'd like. It's a byproduct of the mountainous terrain.
You have to take the good with the bad sometimes.
There will wildlife around and on the road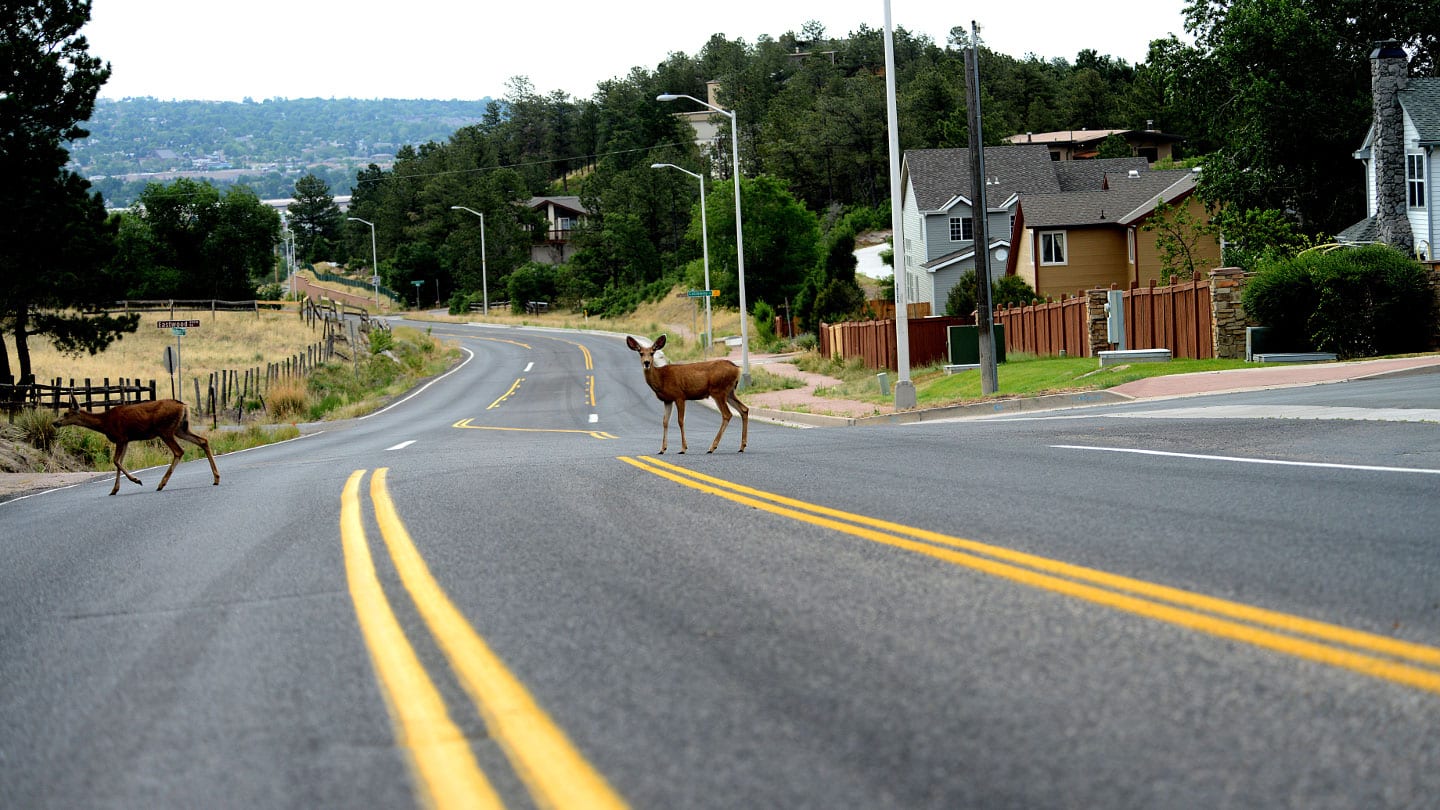 Deer are probably the most common animals crossing the street that will give you trouble. And the mule deer variety is much larger than a whitetail. They are seen at all times of day, but are especially prevalent in the night and early morning hours. They migrate in herds, so where there is one, there are many. Be extra cautious around lakes, as they cross to drink.
And that's just one of many Colorado wildlife crossing the street. Here are some wildlife tips:
Stay alert while driving, keep a safe distance, and watch for clues. Expect wildlife, especially at night.
Drive with your high beams if able.
Another driver flashing his lights usually means cop or deer, slow down.
If it's unavoidable to hit an animal, which it often is, then take it head on. Slow down and release brake just before impact. Sometimes the animal still go left or right to avoid you.
Unexpected weather and winter conditions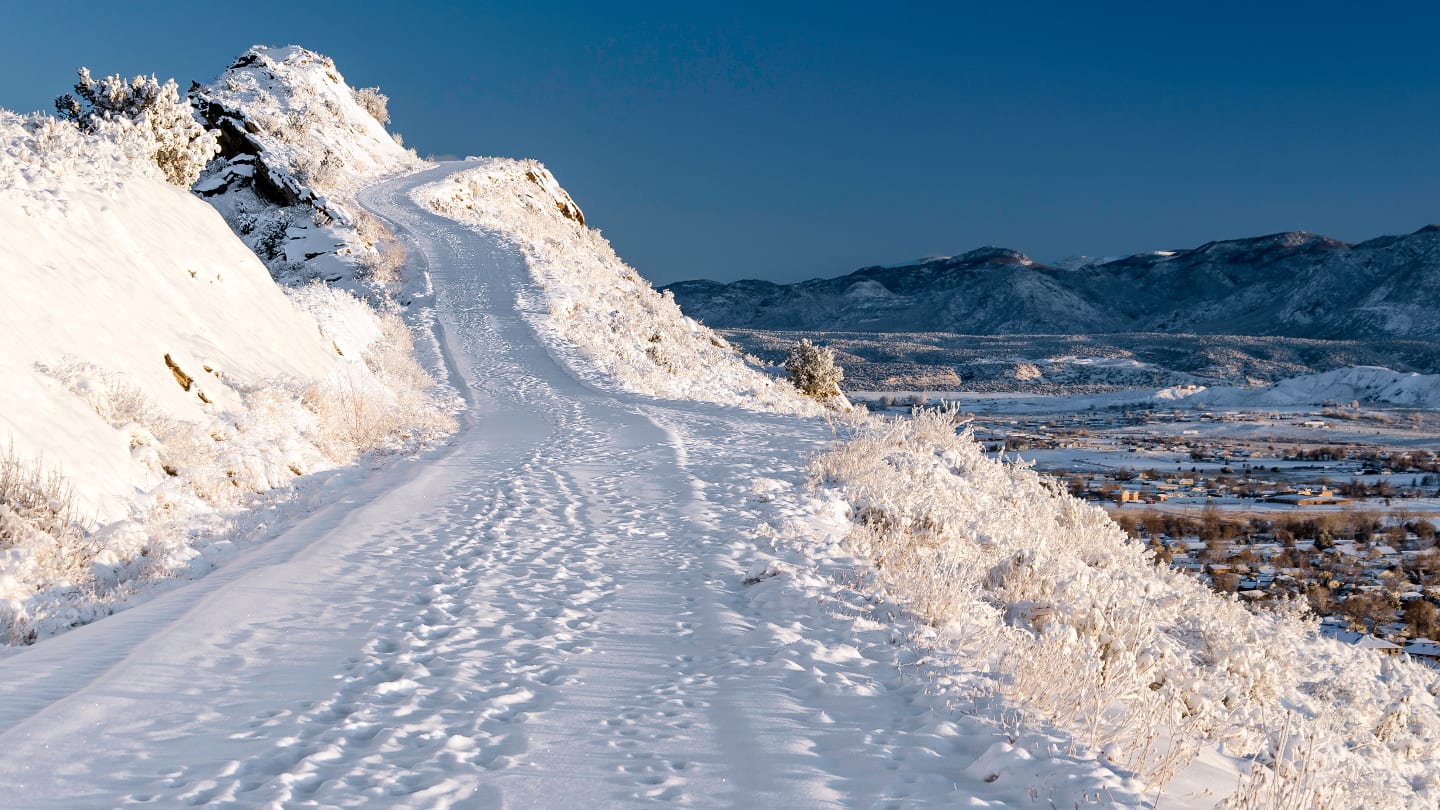 Have you heard about the ever-changing Colorado weather? It may be sunny one minute and hailing the next before it turns back to bright blue skies. Whenever you get into your vehicle for a long trek, be prepared for anything.
If you're planning to visit Colorado in the winter, there are a few things you should know. Read over our feature on winter driving tips for Colorado's Rockies.
Traction Law (code 15) – The Colorado Department of Transportation (CDOT) may issue code 15 while you're in Colorado. You can usually find out about it by turning on the news, but you can also sign up for alerts.
When code 15 is active, you must have one of the following:
Snow tires
4-wheel drive or all-wheel drive
Tires with an M+S (mud plus snow) designation
Tire chains
Traction device like AutoSock
Get caught out there without one of the above traction options, and you could be fined $130 or more. You'd also be more likely to get into an accident, so it's best to follow the law.
Passenger vehicle chain law (code 16) – If CDOT issues a code 16, you should probably just keep your car in the garage for the day. This is the final step before they shut down the highways. If you must drive, your vehicle will need chains or an alternative traction device like AutoSock.
If you're caught without either of these traction devices, you can be fined $130 or more. And if you're unlucky enough to get stuck and block a roadway because your car was unprepared, you'll be looking at a $650 fine. These rules are for everyone's safety, really, so do your best to follow them.
It's important to note that there isn't any leniency in either of these laws for people who are out and about and get stuck in bad weather. If you're leaving a ski chalet during a code 15 or 16, you're still responsible for getting your tires ready for the road.
Your best bet is to keep tire chains in the trunk. If that's not an option, sit tight until the codes are lifted.
Prepare your car for severe weather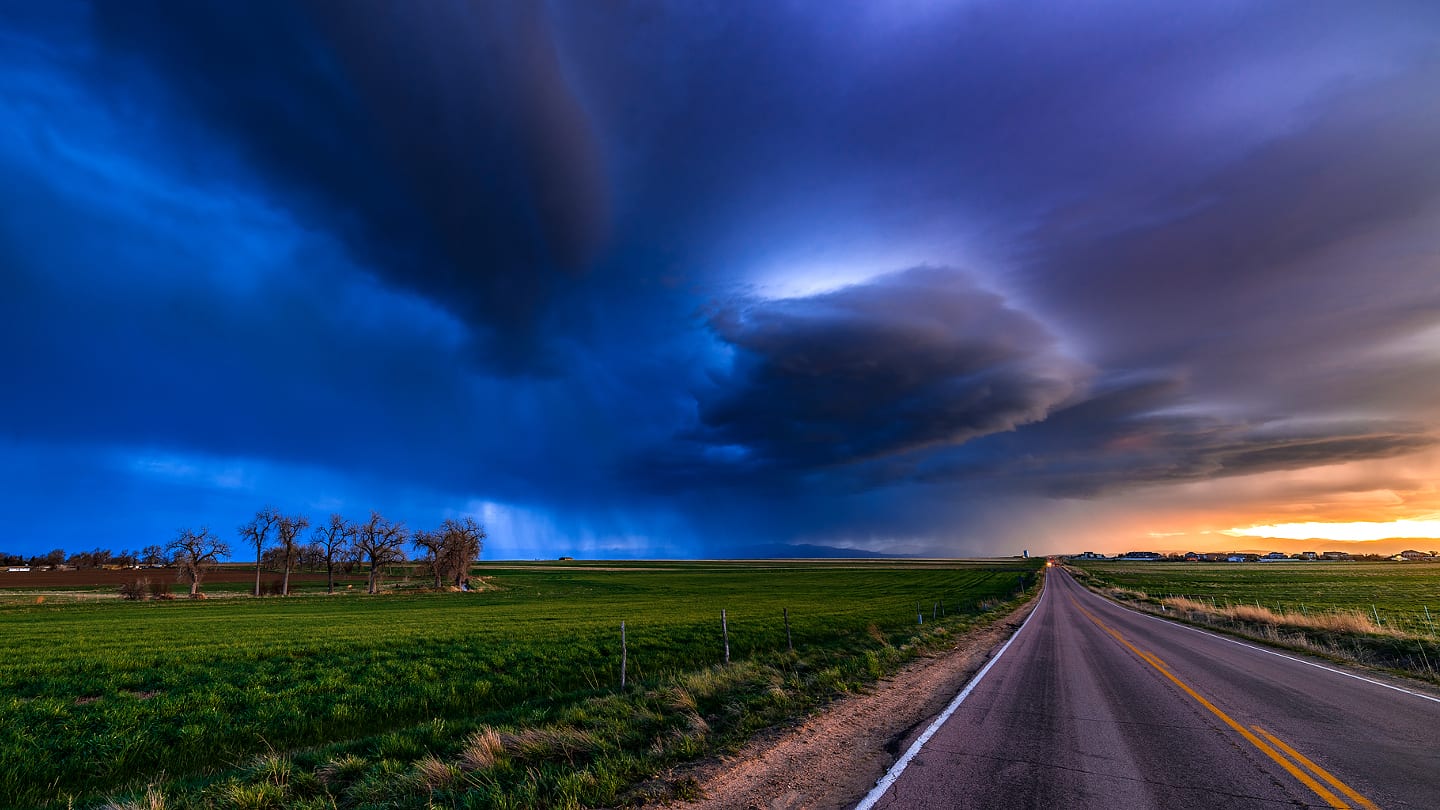 Here's something you may realize about driving in Colorado. Even in the heat of August, you could drive through snow. Granted, it may not be blizzard conditions, but you should always be prepared for some snow. This is why you should brush up on winter readiness tips before you visit this great state. Here are some basics:
Get an oil change – If you're overdue for an oil change, your engine is likely bogged down with sludge. To keep your car running smoothly in any weather, get an oil change when or before it's due.
Check your tire tread – Place a penny with Lincoln's head down into one of your tire treads. If you can still see Lincoln's entire head, you need new tires. Keep your tire properly inflated.
Check your anti-freeze – In the winter, you'll want a 60/40 ratio of coolant to water.
Are you excited about your Colorado road trip yet? There are truly so many things to see and do. You're sure to have a great time! Just be sure your car is ready so you can enjoy it all.