The Pueblo Whitewater Park is a half-mile stretch of the Arkansas River featuring eight manmade drops. It's used for whitewater kayaking and river surfing.
Historic downtown Pueblo is within walking distance of the park and there's an impressive and massive mural that runs the length of the south bank. The Pueblo Riverwalk is a popular hike within the city limits.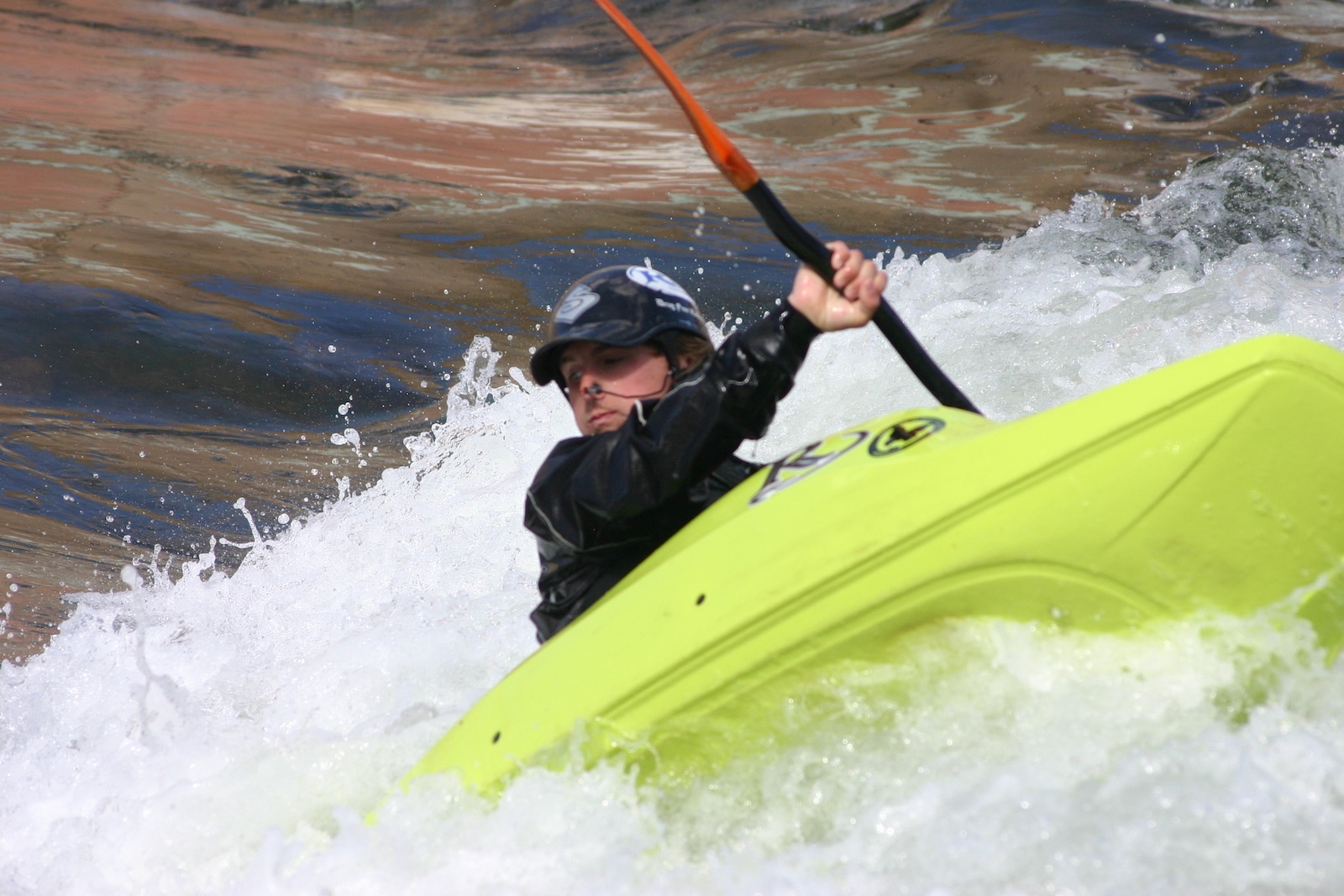 Please be careful and wear proper gear including a helmet and lifevest. Since the Arkansas River is fed from high altitudes, cold weather gear is strongly encouraged. The main entrance point is from Chappa Place and parking is available to the south of the Main Street Bridge.
Details
Address: Chappa Place and Pearl St, Pueblo, CO
Season: Summer
Website: pueblo.us/…