The Old 'Westcliff' Schoolhouse and Museum is one of only two original schoolhouses still remaining in Custer County. Visit a 19th century schoolhouse and learn what life was like for students and teachers over a hundred years ago.
History
The town of Westcliffe, Colorado grew in 1879, when silver mining began to boom in the neighboring town of Silver Cliff. In 1881, the Denver and Rio Grande Western Railroad was extended to include Westcliffe, and the town grew even larger.
Custer County worked hard to establish schoolhouses that would be easy for children to walk to and provide enough space for the increasing number of students. They formed 24 one-room schoolhouses and utilized two private homes for classrooms.
Students were taught all together, despite their age or level of ability. Sessions took place six months a year and included parts of spring, and fall, and summer. When the weather grew cold, classes stopped so that children would not have to suffer trekking through snow and ice. The only source of heating for these schools was a wood-burning stove.
The Old 'Westcliff' Schoolhouse served its population from 1891-1953. It stands out from typical schoolhouses of that time because of its flat-topped gable roof and fieldstone façade. It has been listed on the National Register of Historic Places and is home to the Museum of Westcliffe History, as well as the Valley Park Recreation and Youth Center.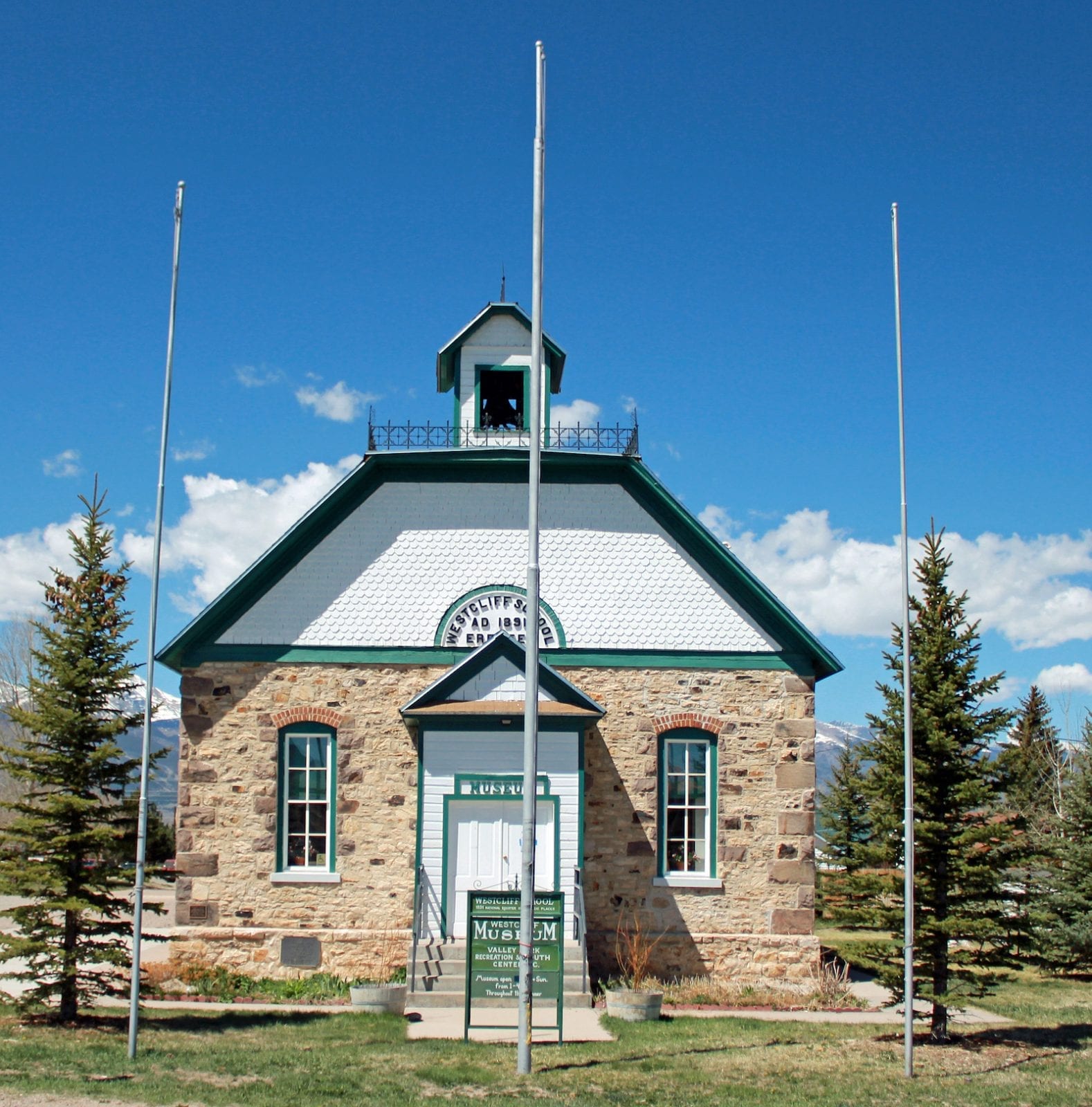 Exhibits
Inside the museum, discover photographs, stories, and original artifacts from the old schoolhouse. Sit at a desk, flip through old textbooks, and see how education has changed in the last century.
Hours
Museum hours and days vary. Call ahead to confirm. Tours are self-guided, but experienced docents are on hand to answer questions.
Details
Address: 320 S 4th Street, Westcliffe, CO 81252
Phone: 719-783-2289
Season: Call ahead to confirm
Website: visitwetmountainvalley.com/directory/listing/old-westcliff-schoolhouse-museum