Too often we as humans are surrounded by the signs of civilization such as roads, power lines and buildings. At least once in a while it's good to go where such things do not exist and you can feel more unified with nature. This is true even in the winter, when you can go skiing, snowshoeing, or engage in a number of other activities in the backcountry where other people are sparse.
For all of those reasons, exploring the backcountry in the snow can be an incredible experience, but you need to take some special precautions. Please familiarize yourself with the following best practices, stay comfortable and safe, and you'll likely will want to go again as soon as possible.
Beware Avalanches
Avalanches happen. They are more likely to happen on slopes that are 35 degrees or steeper, where other avalanches have been happening, and when new snow or high winds are present.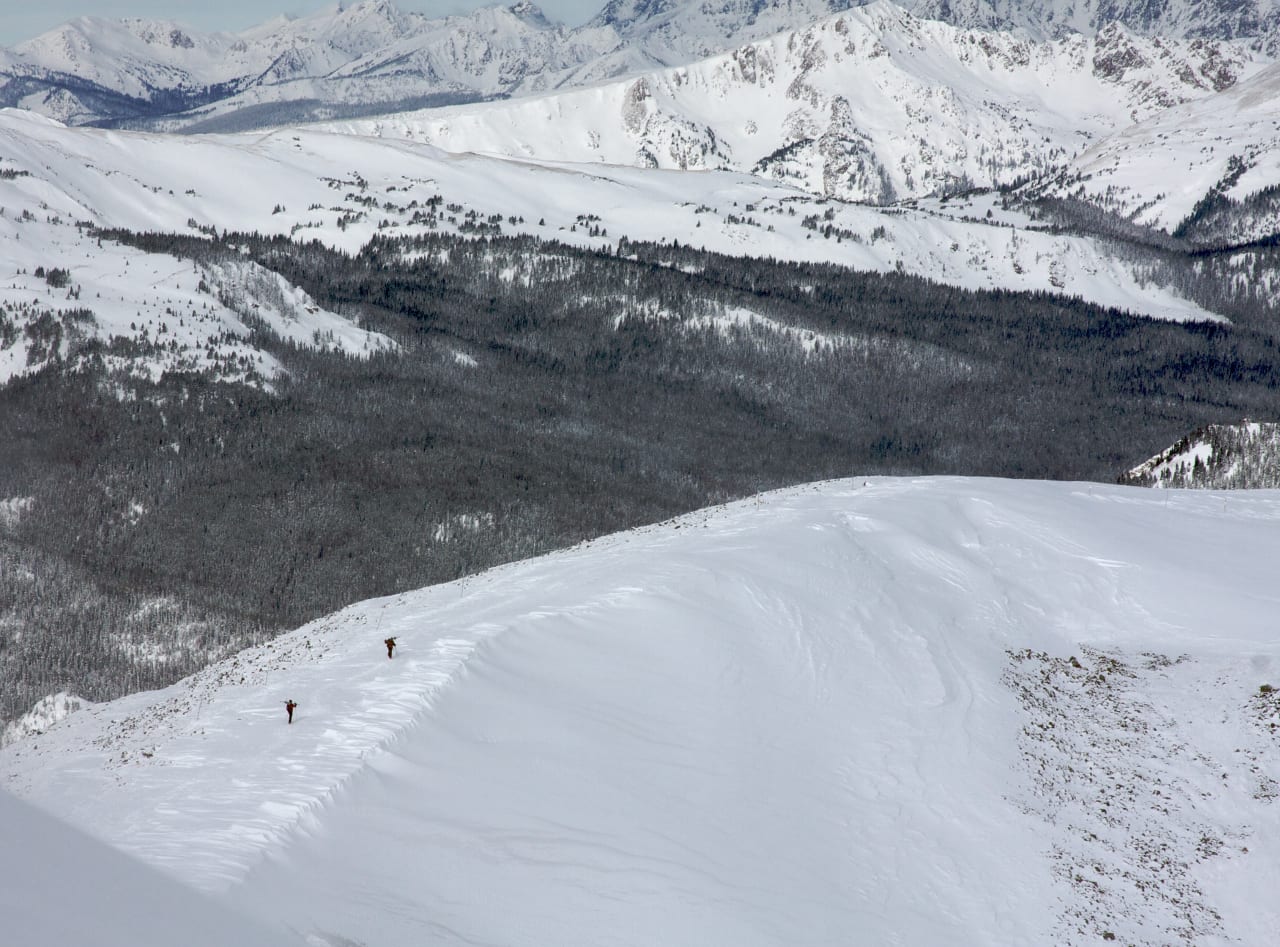 Every backcountry area has a local service that forecasts avalanches in the region, such as the Colorado Avalanche Information Center. Checking on that information frequently before heading out could save your life, so use it.
Also, sign up for any local avalanche awareness trainings, like the free Avalanche Awareness Clinic, which is offered by the Colorado Mountain School. It will better train you to identify the risks and survive an avalanche if you are caught in one.
Take the Right Gear
If you have proper supplies while in the backcountry, you should be able to handle the conditions without problems. You should never leave without basic items like a light, whistle, something to light fires, a map and compass, extra food, water, and a first aid kit (affiliate link).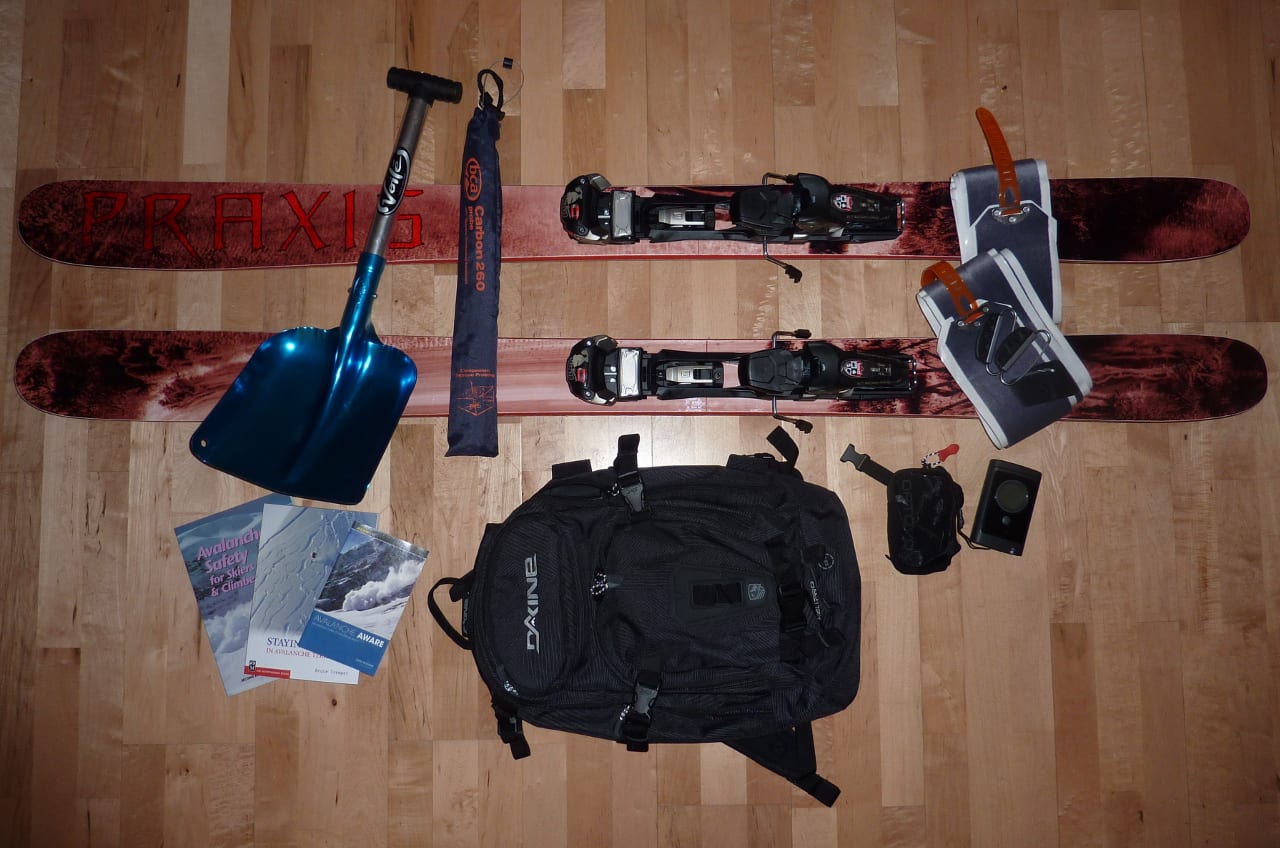 There are some additional items for winter conditions you should take along, such as poles with snow baskets, a snow shovel, ice axe, personal locator beacon, avalanche probe, avalanche transceiver, slope meter, and proper footwear like skis, snowshoes, or crampons. Not only should you have this equipment, you need to know how to use it properly, so consider seeking out professional training before your trip.
Dress Properly
The right kinds of clothing will keep you comfortable while exploring the backcountry. Keep in mind that the conditions you will face not only include freezing temperatures, but also harsh wind and moisture that can soak through layers all the way to your skin.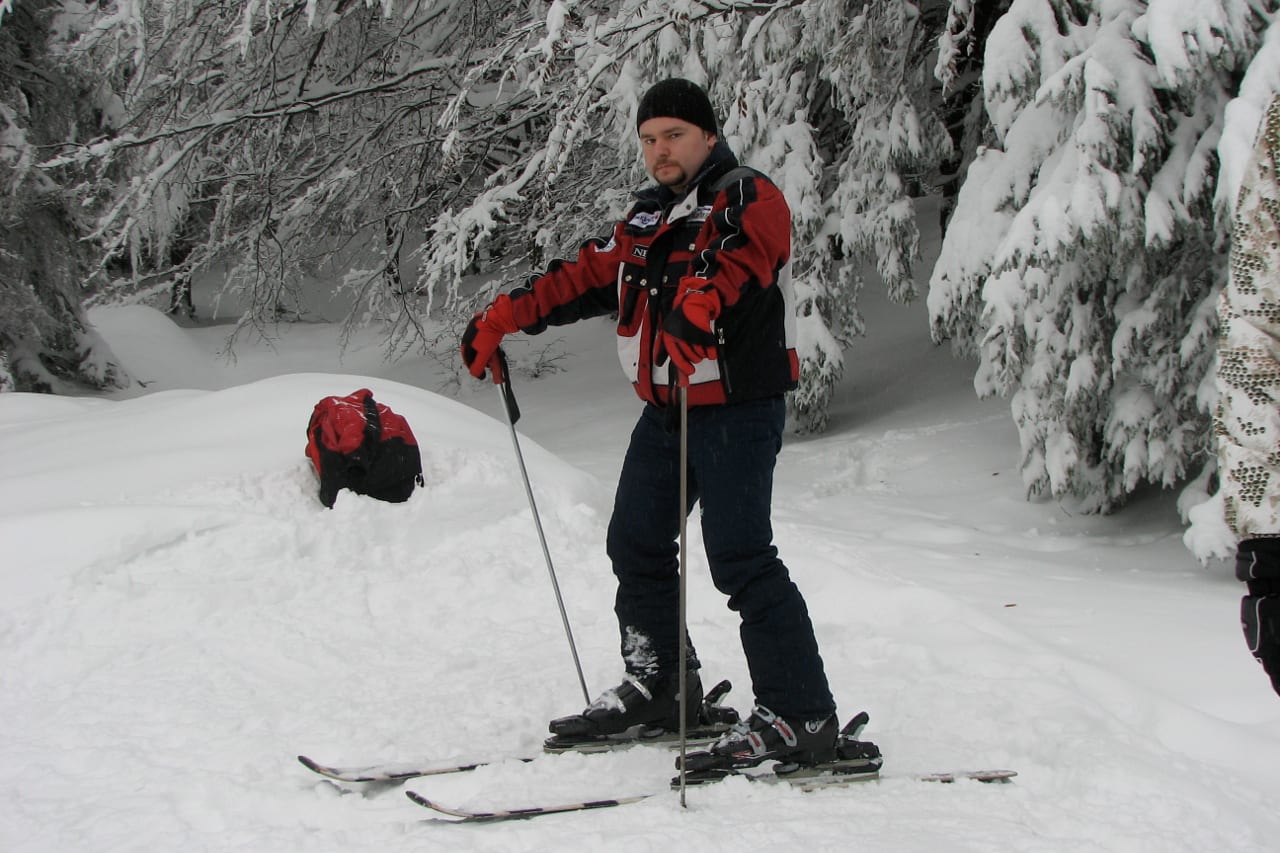 You should have a base layer made of wool or synthetics next to your skin to wick away moisture. The second layer needs to be insulating, such as heavy fleece or goose down options. The final layer must be water and windproof, like a Gore-Tex coat and pants.
Also wear wind and waterproof gloves and a hat, plus bring extras and swap them out as needed. Wear winter boots, plus socks made of wool or synthetics to pull the moisture away from your feet.
Things to Avoid
There are numerous dangers to be avoided in the Rockies during the winter. As stated before, avoid areas prone to avalanches. You should also take measures to prevent hypothermia and frostbite. If you get hot and shed a layer of clothing, replace it when you take a break. Wet clothing, especially socks, gloves, and hats should be swapped with warm, dry replacements.
Don't travel alone and if there is a problem, do not send a single person to get help since they might get in serious trouble. Tell someone where you will be going and when you expect to be back, just in case. Finally, enjoy your time in the backcountry and remember to take plenty of pictures!
Read these tips for staying comfortable while skiing and apply them to the backcountry. Be safe out there!