Cosmic Cruisers offers family-friendly dog sled tours in Gunnison County, just a short drive from Crested Butte Mountain Resort. Choose between all-day and short tours, which run daily from November through April. Qualified instructors teach the basics of mushing and how to run a team of eager huskies in the Colorado wild. It's a great way to spend time away from CB's ski slopes.
All-day tours depart from the Gunnison National Forest in the morning and are guided by Lisa and Dave Mapes. Returning around 3 or 4 pm, lunch is supplied. About 8-12 Alaskan Huskies do the pulling which leads to 11,000 feet. Sled time is about 2.5 hours.
The short tour is only minutes from Crested Butte and lasts between 40 and 60 minutes on the sled. You have the option of a guided tour, where you can sit back and relax or you can run your own team of 4 to 5 dogs, with all instructions given.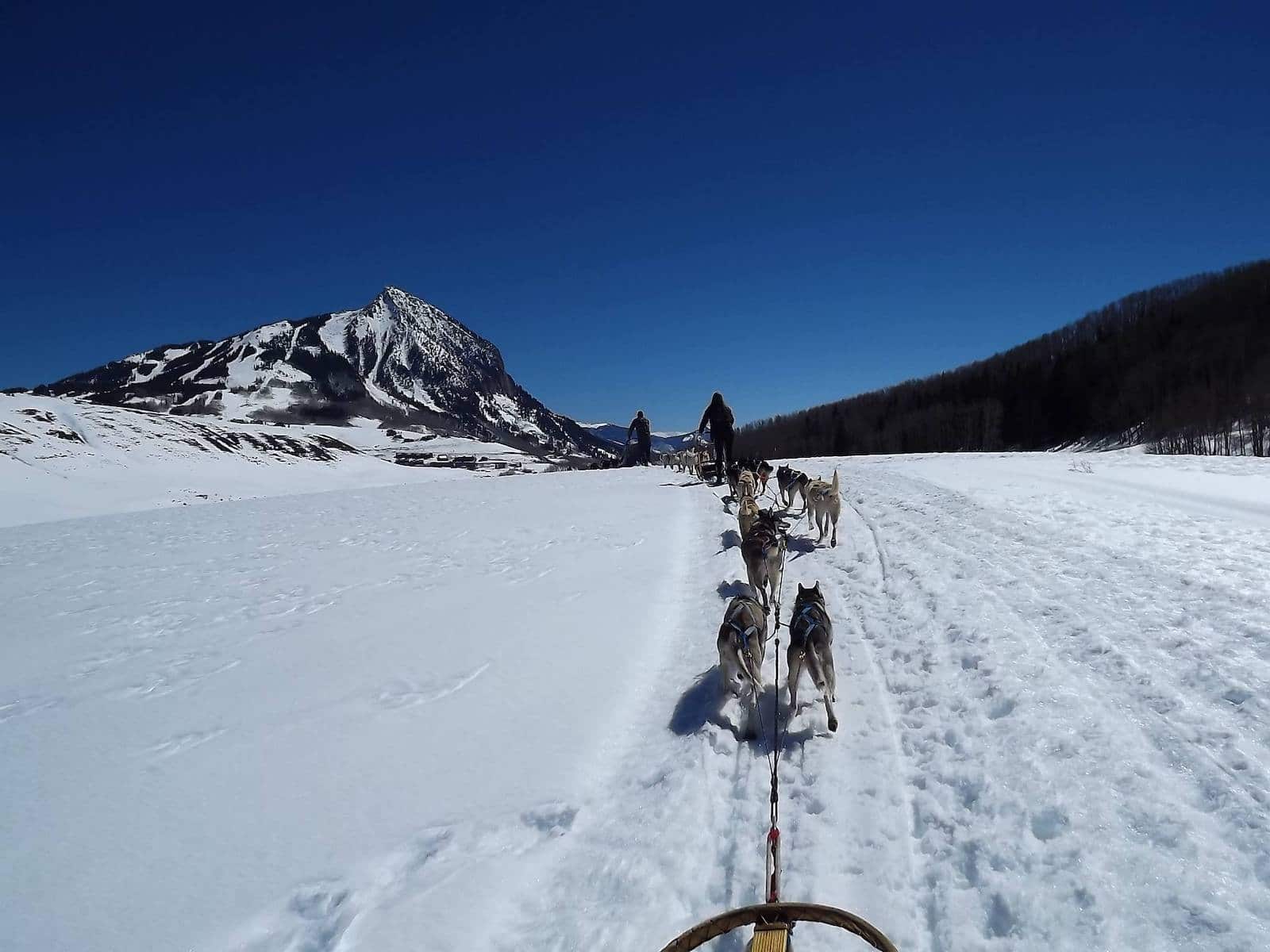 Details
Address: Gunnison, CO
Phone: 970-641-0529
Season: November – April
Website: gunnisonsleddogs.com