International pianist and composer, Stacey Rose, has regaled music lovers nearly all her life. She has performed solo recitals, as a soloist with an orchestra, and as a chamber music collaborator, in countries all around the world.
Her tenacity and skill projected resonant clarity in the delicate and lively measures as much as in the imbroglio of musical patterns. –The Peninsula Times Tribune
As a Denver native, she cherishes the chance to play in front of her hometown crowd. And she will once again do so on May 12th.
Solo Piano with Stacey Rose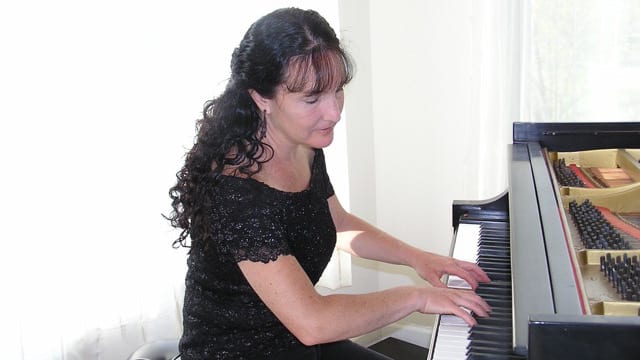 Stacey masterly blends contemporary styles with classical ones, for a one-of-a-kind, authentic sound. Join her in Lone Tree for a solo recital program of original compositions.
She will surely captivate you, like she has done countless times with audiences worldwide. Like a sorcerer displaying her craftsmanship, you'll be mesmerized by her dexterity, versatility, and beauty of sound on the instrument.
On Saturday, May 12th at 8:00pm she will perform on the Main Stage at the Lone Tree Arts Center, situated about twenty minutes south of Downtown Denver.
You can reserve your tickets online or by calling the Lone Tree Center Box Office at 720-509-1000. Seats are going quickly, so save your spot today.
How Stacey Rose the concert pianist came to be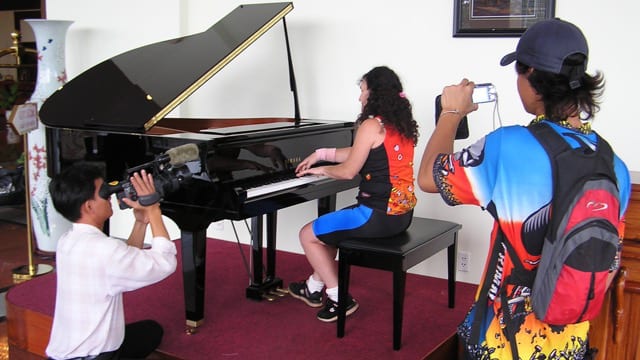 On a snowy January night in 1967, Micky and Louann Miller brought their five-year-old daughter, Stacey, to hear the Denver Symphony Orchestra. That same summer, when the Colorado wild flowers were in full bloom, the couple introduced their daughter to hiking and presented her with a pair of "clutter boots."
The footwear was exquisite: soft brown leather the color of the Rockies' soil and red laces like Indian Paintbrush. Their luster faded, however, as the precocious child quickly determined that hiking causes agonizing blisters, prevents breathing, and is a grueling, punitive thing to do. But then… through the sparkling sun-drenched leaves, sounds emanated from under the tent of the Aspen Music Festival.
Every discomfort vanished. Hands seemed to dance across the keyboard, somehow creating a wave of glorious, unimaginable beauty. Listening in awe to the legendary pianist, Alicia de Larrocha, a 4'10" titan of the piano, Stacey knew she must aspire to become a concert pianist.
A fifth generation Coloradoan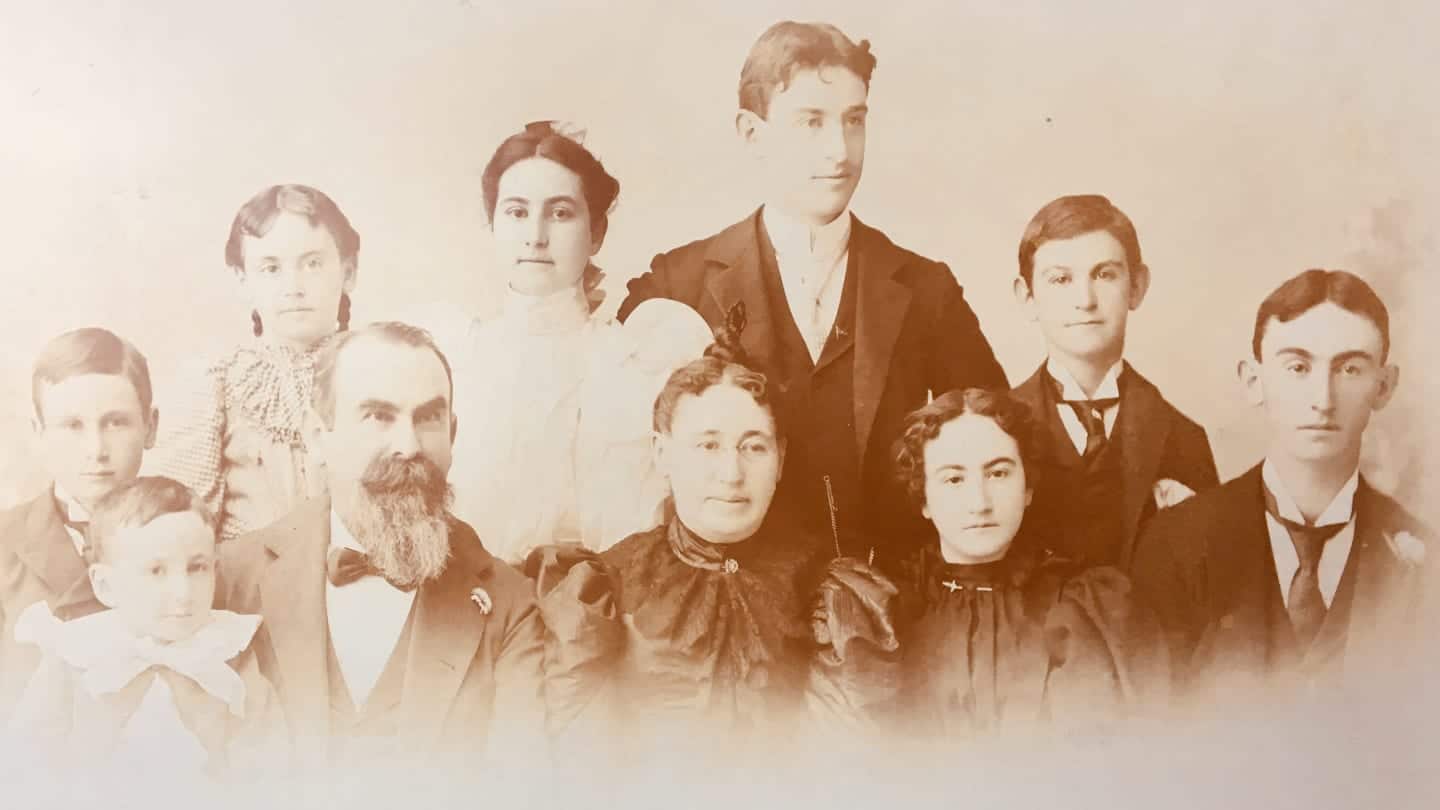 The Miller family settled in Denver in the 1860's. Stacey is a fifth-generation member of the family, a philanthropic cornerstone of the Denver region. Since graduating from Thomas Jefferson High School, Stanford University, and The Mannes School of Music, Stacey has enjoyed a productive performance career that has brought her to all seven continents.
Long, successful music career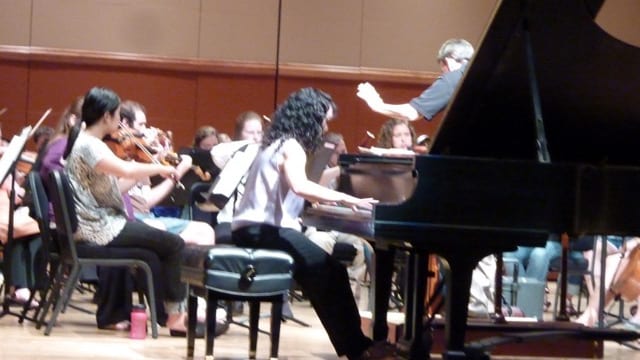 As a composer, she has received enthusiastic audience and critical acclaim. To her compositional credit are works for solo piano, songs for voice and piano, a Concerto for Piano and Orchestra (that she performed as soloist with Colorado's National Repertory Orchestra and the New Haven Symphony Orchestra), "Music Stories & Other Tales for Children Ages 5-105," a musical drama in progress, and a solo program she will perform May 12th at the Lone Tree Arts Center.
That repertoire features recently composed interpretations of traditional musical forms and paraphrases of well-known American standards. With a background steeped in the great masters of Classical music as well as the harmonic languages of Broadway and Hollywood, Stacey delights in compositionally melding these disparate influences.
Notable performances have included three recitals at Weill Recital Hall of Carnegie Hall, Gracie Mansion, the Masters Series in St. Catherine's, Canada, Five Burroughs Festival, and Mexico City's Palacio de Bellas Artes.
She gives back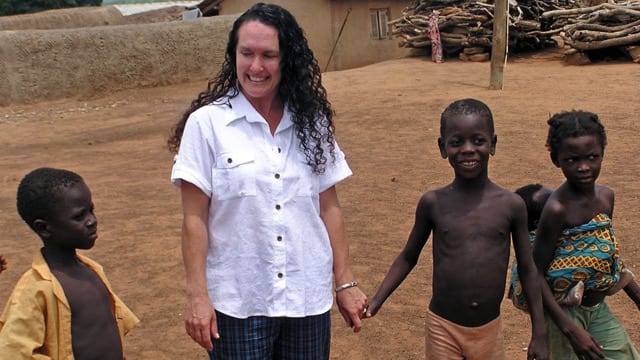 Throughout her career, Stacey has tried to help others, performing for countless social causes and not-for-profit organizations. After 9/11, she established a fund with the United Way of America and performed several recitals to benefit families of the tragedy. She played for a memorial service of two victims in Newtown, CT.
For love and music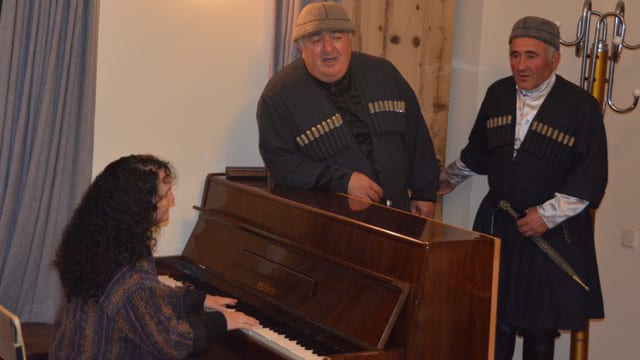 For 18 adventurous years, Stacey has been married to Ron Rose, a composer-turned-ophthalmologist who dedicates much of his time to overseas volunteer medical work.
Together they have traveled and offered their respective skills across the globe from Asia (Mongolia, Bhutan, Burma, Vietnam, Cambodia) and the South Caucasus (Republic of Georgia) to Africa (Ghana, Liberia, The Gambia, South Africa). Their honeymoon was spent in a Mongolian yurt.
Other loves of her life are her three stepdaughters, two grandchildren, and Standard Poodle, Louie.
A Steinway Artist since 1992, Stacey takes tremendous pride and joy in sharing her love of music. You can stay updated with Stacey online at staceyrosepianist.com.