The tiny Statutory Town of Campo is tucked away in the southeast corner of the state. It's located on Colorado's high plains at an elevation of 4,344 ft.
In 2020 it boasted a population of 103 residents. It's located nearby the Comanche National Grassland on both sides of U.S. Highway 287/385. The Spanish word for "field" gives Campo its name.
This Baca County town was incorporated on March 6th, 1950. It had grown around the Campo Post Office when it was built in 1913.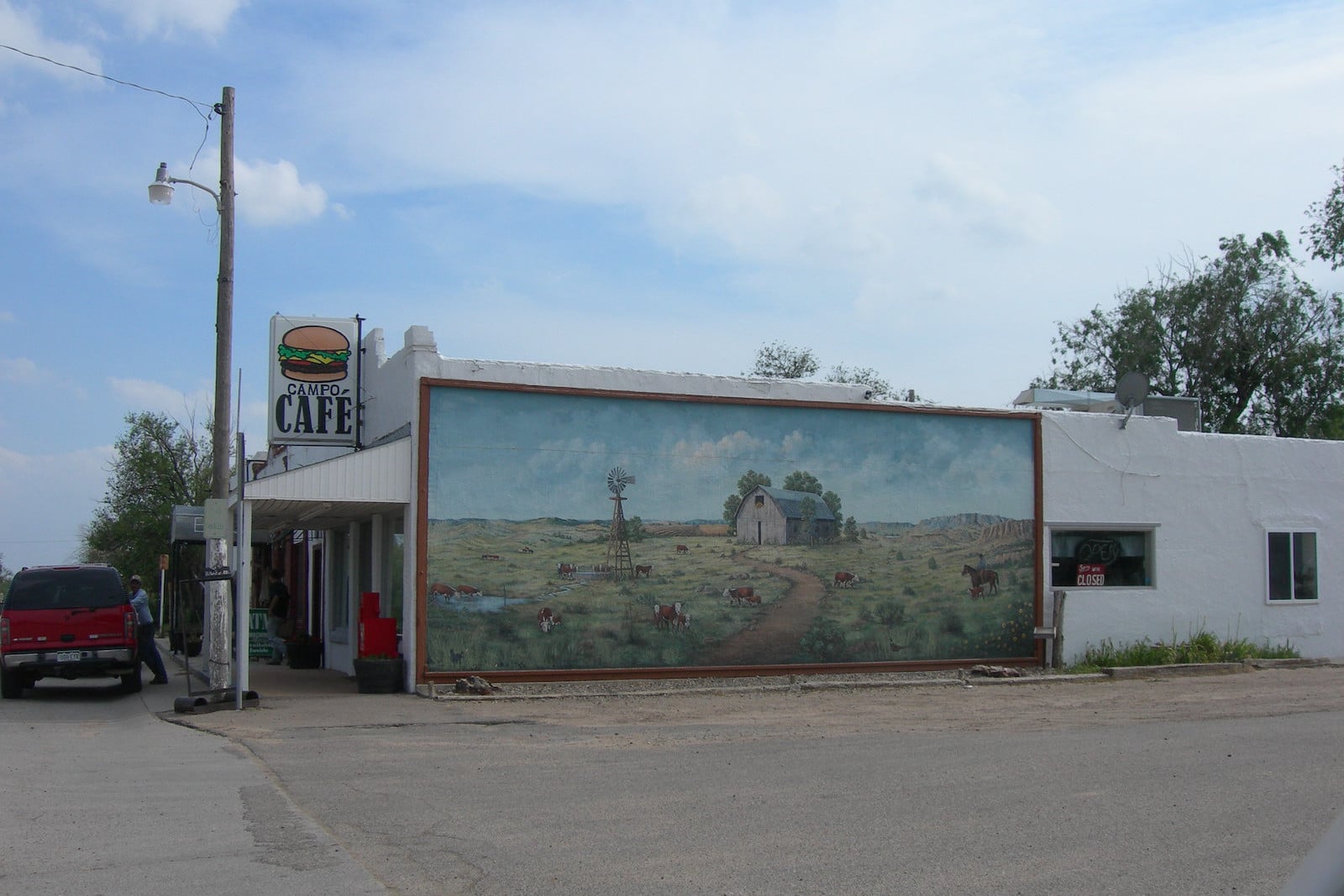 Main Attractions
Picture Canyon – Located within the Comanche National Grassland, Picture Canyon lies about a 25-minute drive from Campo. The showcase here is the historic remains of the Plains Indians. Evidence exists in the form of decorative rock art and ancient homestead ruins.
Both birding and hiking are highlights at Picture Canyon, with 13 miles of multi-use trails for both hikers and horseback riders. There is no fee for entering and it's open year-round for exploration.
Accommodations
Activities near Campo
Federal Lands:
State Wildlife Areas:
Towns: