Located in southeastern Colorado, in Crowley County, Sugar City is a small town that sits just north of La Junta, about 23 miles. The name doesn't just come from its sweet residents but rather, it was once the only independently owned sugar operation in the U.S.
While not too much remains today, Sugar City still offers a few modern conveniences such as the town post office, Lynette's Sugar City Café, and the Sugar City Town Hall.
Main Attractions
Some of Sugar City's most proud buildings are the two Lutheran churches that both beautifully represent the turn of the last century architecture, Grace Lutheran and St. Paul's Lutheran.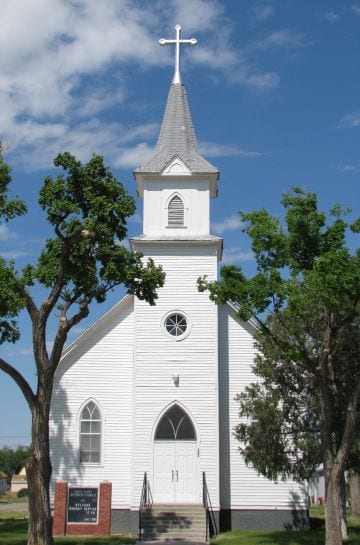 Recreation
Less than three miles from town, Sugar City has easy access to two lakes (Lake Meredith and Lake Henry), which provide opportunities for fishing, camping, biking, hiking, boating, and swimming. The town is also home to one park, Sugar City Park.
Special Events
The main community events are centered around major holidays including Easter, Halloween, Fourth of July, and Christmas. The lighting of the Christmas tree in Sugar City is a town favorite with men from the local community getting together to erect the tree in time for the lighting, one week from Christmas.
Accommodations
Activities in Sugar City
Landmarks:
Towns: