Woodland Park boasts of a myriad of restaurants, providing options no matter what your taste buds are looking for. This mountain town is closest enough to Colorado Springs that it's often considered a suburb, thanks to its commuter crowd.
Visiting different types of restaurants will always be part of a tourist's to-do list. Regardless of where you're going and who you're traveling with, eating at different restaurants can be an excellent way to enjoy a new place. Aside from being famous for different museums and historical sites, you'll never run out of choices when choosing a restaurant in Woodland Park.
Range of Restaurant Types in Woodland Park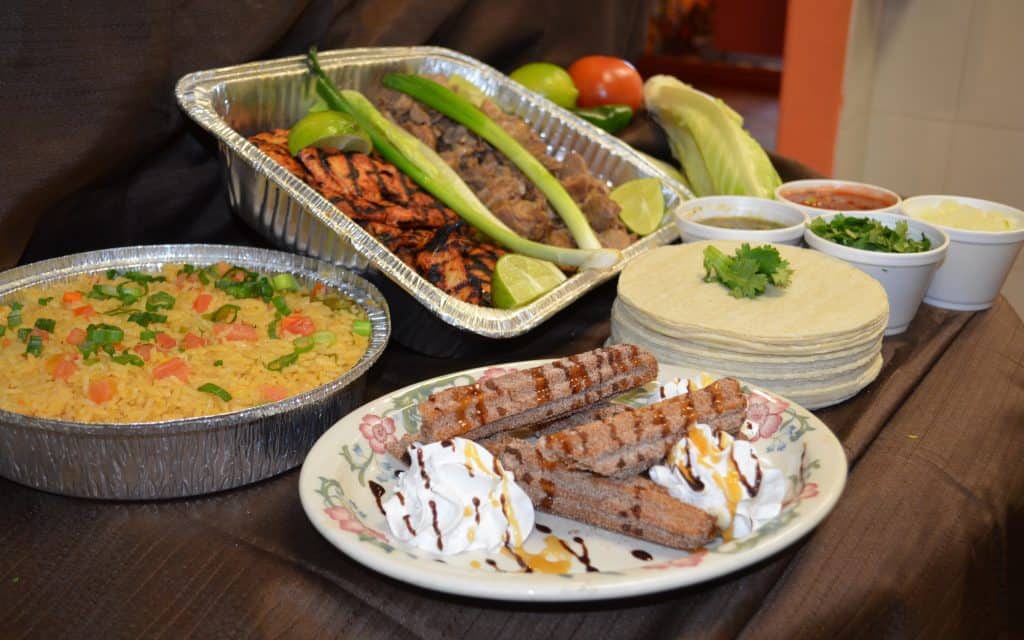 Situated in Teller County, Woodland Park has a range of restaurants to choose from. There are ethnic restaurants showcasing dishes and cooking techniques unique to a specific culture. This type of restaurant is usually owned by an individual.
There are a lot of casual sit-down American food establishments too. Diners are usually owned by families, with old family heirlooms as interior decors. When you eat at a diner, you can expect to get that "homey" feel. Q fast casual restaurant has a visible kitchen and counter in order to please the customers. This type of restaurants offers the quickest service, perfect for people on the go.
Here are some of the top restaurants in Woodland Park, no particular order:
Fiesta Mexicana
If you're looking for authentic Mexican food, Fiesta Mexicana should be on top of your list. Regardless of whether you're dining with your friends, family, and kids, this restaurant has got you covered. It offers everything Mexican and there's something for everyone—from lunch to dinner, kiddie meals, desserts, and even drinks! They have an extensive selection of seafood and the home-cooked portions are large.
420 W Midland Avenue | 719-687-3551 | fiestamexrest.com
Fusion Japan
As the name suggests, Fusion Japan is a causal spot that offers creative sushi rolls along with different Japanese and Thai dishes. Customers would recommend this place for people who are looking for a taste of Japanese cuisine in the heart of Colorado. As for Thai dishes, you should never miss out trying their Red Curry and Thai Curry Noodles—most customers would claim that these dishes are the best in Fusion Japan.
765 Gold Hill Place South | 719-687-2228 | facebook.com/FusionJapan765
Fortune Dragon
You don't need to break the bank or travel far just to enjoy good Chinese food in Colorado. All you have to do is look for Fortune Dragon and enjoy the Chinese cuisine they offer. This restaurant might be small, but don't let that fool you. You'll never fall short of good food, service, and ambiance once you dine here.
280 US-24 | 719-687-8883 | facebook.com/pages/Fortune-Dragon
Historic Ute Inn
It'll be more interesting to dine at a restaurant which has a story. Knowing the history of a specific dish and restaurant while eating can be a great experience as a tourist. History and good food are just some of the things you can experience from the Historic Ute Inn. This restaurant is one of the oldest food establishments in Woodland Park, Colorado. If this restaurant is appealing to you, make sure that you dine during Sundays to enjoy a special menu!
204 W Midland Avenue | 719-687-1465 | facebook.com/uteinn
Swiss Chalet Restaurant
The Swiss Chalet Restaurant is one of the best spots to have a private meeting with your friends or have a romantic dinner with your partner. Aside from having a wide variety of options in the menu—with food ranging from American, European, and Swiss cuisines—this restaurant also offers vegan and gluten-free options. This restaurant might not be the cheapest in the list, but because of its great food, ambiance, and service, dining here will surely be worth it!
19263 US-24 | 719-687-2001 | swisschaletofwoodlandpark.com
The Southern Lilly
Like most diners, The Southern Lilly gives off a homey vibe. This restaurant is family-owned, with different generations taking care of the business for decades. The Southern Lilly is one of the best restaurants to satisfy your southern food cravings as it offers bread pudding, chicken fried steak, and pot roast. Several customers have also recommended how excellent the service is in this restaurant.
727 Gold Hill Place South | 719-896-1053 | thesouthernlilly.com
Phil's Pig Out BBQ
It's common for tourists to be in a rush. Usually, they don't have the luxury of time to stay at a restaurant for hours because they still have a lot of places to visit. If you're guilty of having the same routine when traveling, head out to Phil's Pig Out BBQ in Woodland Park. This is a food truck that offers the best BBQ that's worth every dollar!
121 E Midland Avenue | 719-440-1426 | philspigoutbbq.com
AJ's Stone Oven American Pizzeria
You don't need any reason to eat a slice a pizza or pasta—any day can be a good day to eat these Italian favorites. And if you want to eat these dishes when you're in Woodland Park, look for AJ's Stone Oven American Pizzeria. If you're interested in trying out food from their menu, don't forget to order their salads and sandwiches. You'll be surprised how this restaurant was able to give an Italian twist to these everyday dishes!
751 Gold Hill Place South | 719-687-4505 | enjoyajspizza.com
If you're planning to visit Woodland Park, Colorado anytime soon, hopefully our guide can help satisfy your culinary cravings. When you know which restaurants to visit, you'll save time and effort. Your trip will be more enjoyable and memorable!