When it comes to investing and growth, the world knows all about the different legends of startup founders who built staggering, million/billion-dollar startup unicorns. However, you don't need to move your life to San Francisco to gain economic stability. You can actually be a part of the growing (and thriving) business community right here in Colorado.
Fort Collins, the most populous municipality of Larimer County, has been listed as one of the most financially stable cities in America. Being a great college town, a diverse community` and an intersection of upcoming urban developments and world-class tourist attractions, Fort Collins is truly promising.
Coveting the Top 3 Spot (two spots higher than California), Yahoo! Finance notes that the city has shown strong growth numbers in job opportunities in the tech sector. At the same time, the annual average annual salary for major tech companies in the region has reached $81,050 in 2018.
Urban Planning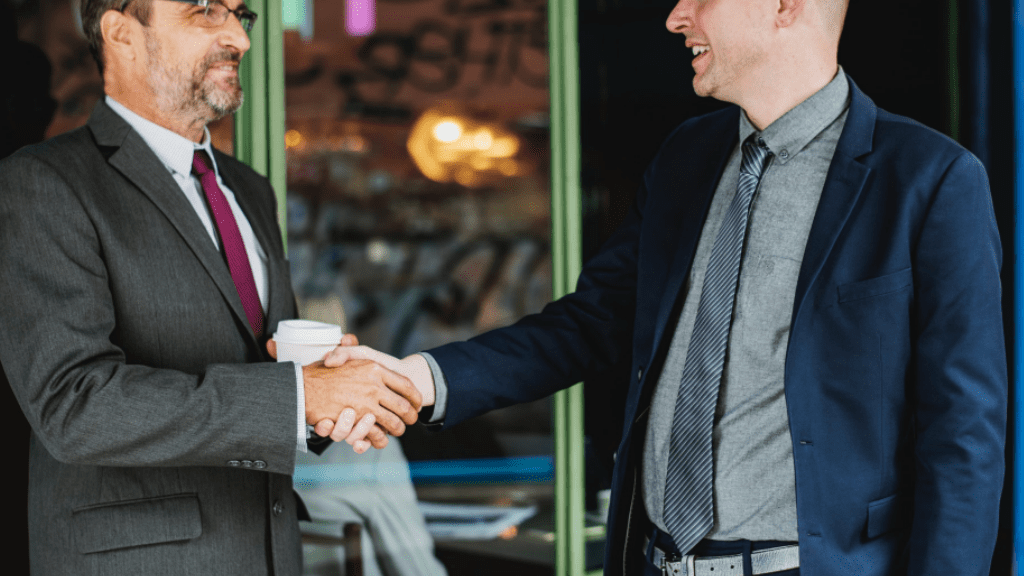 Now, let's go to the brass and tacks. Is Fort Collins a good investment? Is this a viable location to transfer your businesses to? Will there be room for growth and new opportunities in the region?
Fort Collins didn't just achieve a streak of stable economic reports over the past decade by mistake. The strong local government has a hand in this. There are different issues to tackle per locality, but Fort Collins has always been passionate about bringing a strong structure for businesses to thrive in the city.
In 2015, former mayor Jill Grossman-Belisle told Coloradoan, that the government is truly focused to bring new traffic and businesses in town. Fort Collins has had its ups and downs as a city, but the forward-thinking team of Grossman-Belisle revitalized the economy.
We restructured the whole municipality, if you will, to make sure we had good checks and balances and make sure we had the best of the folks.
They integrated technology (from public transport to simplifying business transactions) to adapt to the fast-changing world of business. They created a structure that will last for the next 20 years of projected growth.
The local government expects the population to grow 10 times more by 2040, continuing the city's stride as the fastest-growing municipality in Colorado.
The other thing that kept Fort Collins a prime location for modern businesses is the adaptation of the "City Plan," a multi-year government Action Plan to create a more integrated urban community. The "City Plan" addresses a "
Fort Collins' implementation has been so strong it has been beating neighboring counties and municipalities in Colorado including Denver and Colorado Springs since 2016.
By the Numbers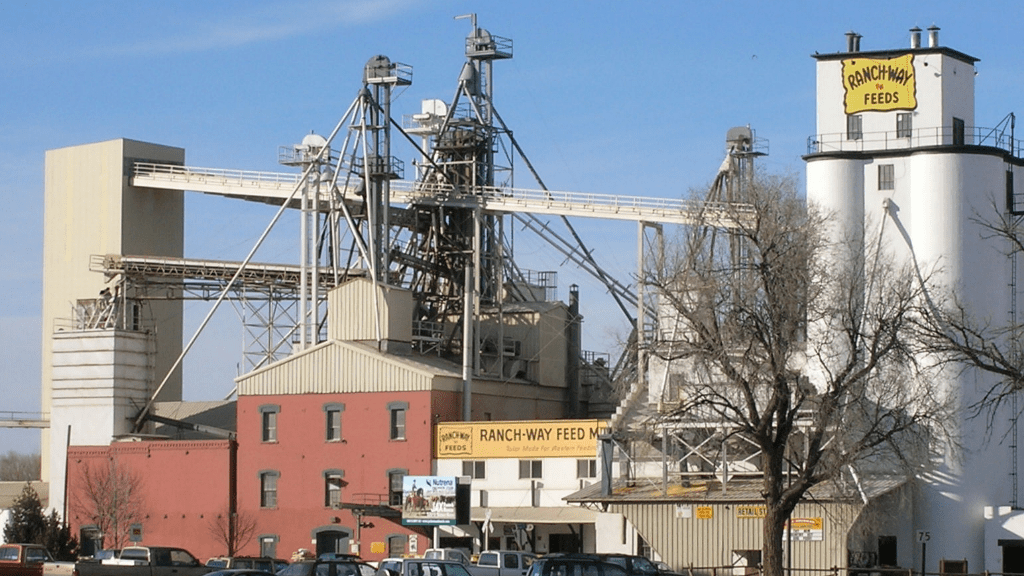 Located in Larimer County, Fort Collins has better statistics than the American average. The sales tax rate for Fort Collins is 7.3%, same as the U.S. average. However, when it comes to other categories, the region has impressive numbers that have been the bedrock of its continued economic growth.
Unemployment Rate:

Fort Collins: 2.5%
U.S.: 3.9%

Job Growth

Fort Collins: 3.5%
U.S: 1.6%

Future Job Growth:

Fort Collins: 51.8%
U.S.: 51.8%

Household Income:

Fort Collins: $60,110
U.S.: $57,652

Family Median Income:

Fort Collins: $85,464
U.S.: $70,850
Colorado is a vast agriculture state and this culture is embedded in Fort Collins as well, but growth can be seen in other industries. Statistics show growth opportunities for businesses under healthcare, education, accommodation, and food services (ideally because of the increase in Colorado's tourism push), retail trade, and information technology.
At the same time, with the legalization of recreational marijuana, there are rising startups that continue to represent the Colorado marijuana industry and farming.
Fort Collins Tourism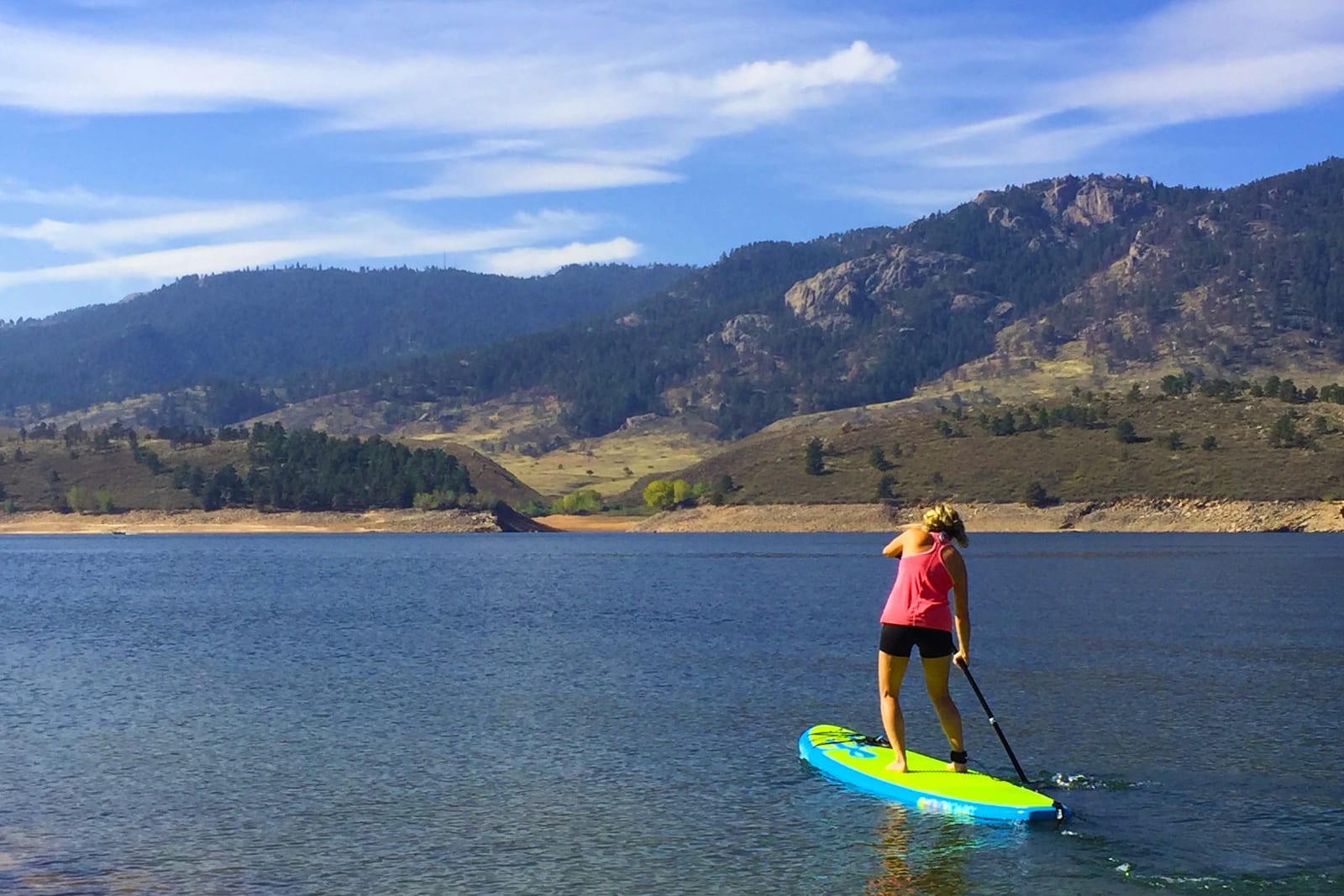 Aside from tech companies and startups migrating to Fort Collins, the high traffic from tourists is a key component for the region's economic stability.
There are different attractions that can be found in town including famous breweries (Budweiser, Odell & New Belgium). It's also a popular college region with about 30,000 university students at the Colorado State University. They also bring large crowds during popular events and celebrations that are usually held at the Mile High Stadium.
There are various historic sites, museums and impressive hotels that tourists flock to during vacation season. Around town there are vast forests and open space that are perfect for camping, fishing, hiking, and biking.
Downtown Fort Collins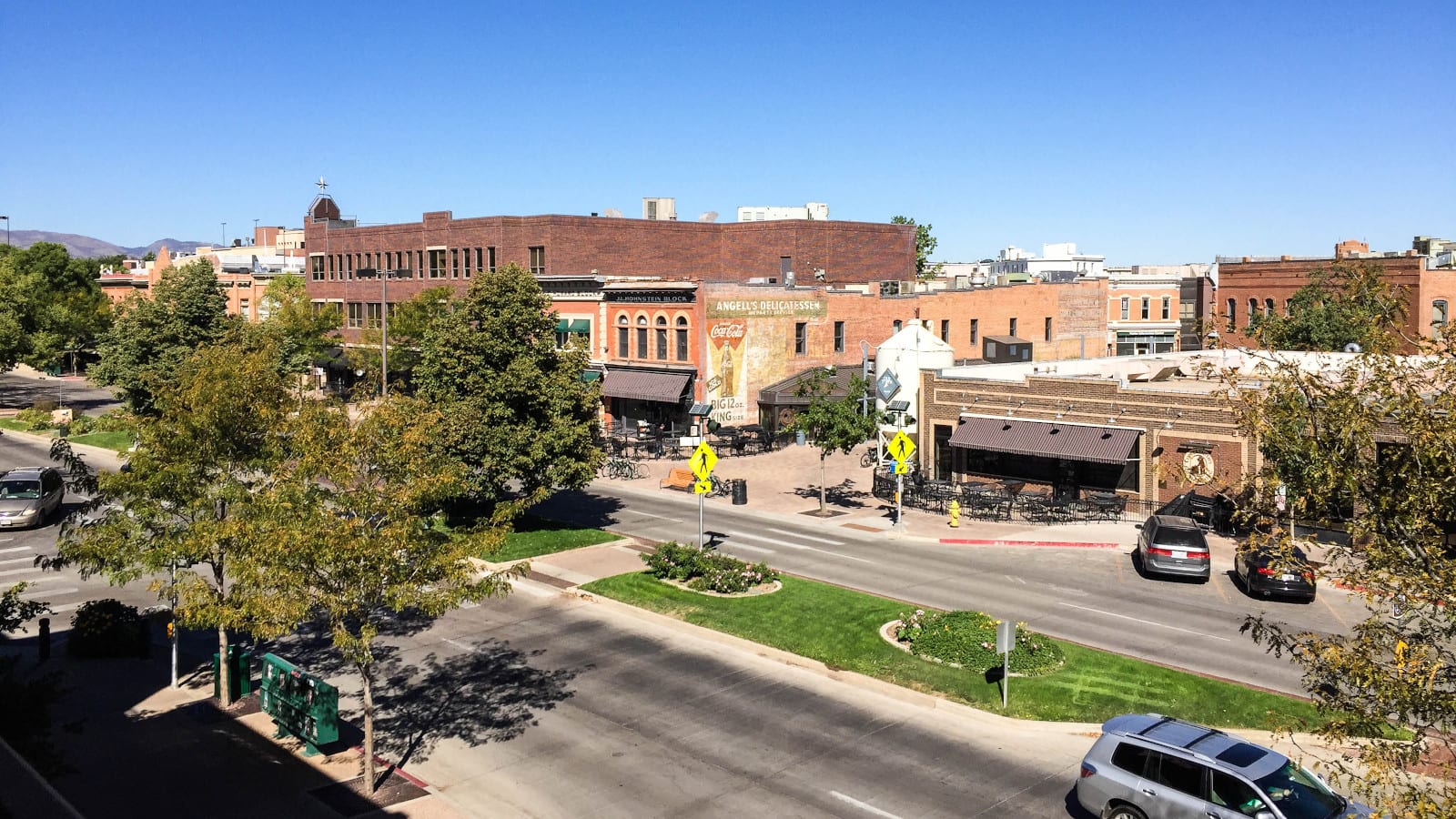 The prime business location in the region is at Downtown Fort Collins. All year round, multiple events and festivals are held here. This is where the vibrant energy of the community and the creativity of local artists collide.
The downtown feels like a concoction of the historic Old Town Square tradition, the mesmerizing nature views of Fort Collins, and modern architecture. You'd see 1800's storefronts featuring nostalgic memorabilia from the pioneering age of Colorado as well as new technologies. That's why this place is dubbed as the "New West".
Downtown is rich in energy and it shows through an entrepreneurial spirit that is welcoming, exciting and infectious. You can encounter a diverse array of experiences all within the same block of historic buildings.
Of course, there are a lot of places that empower Fort Collins' economy, but the Downtown is definitely one of the more premier locations.
Summary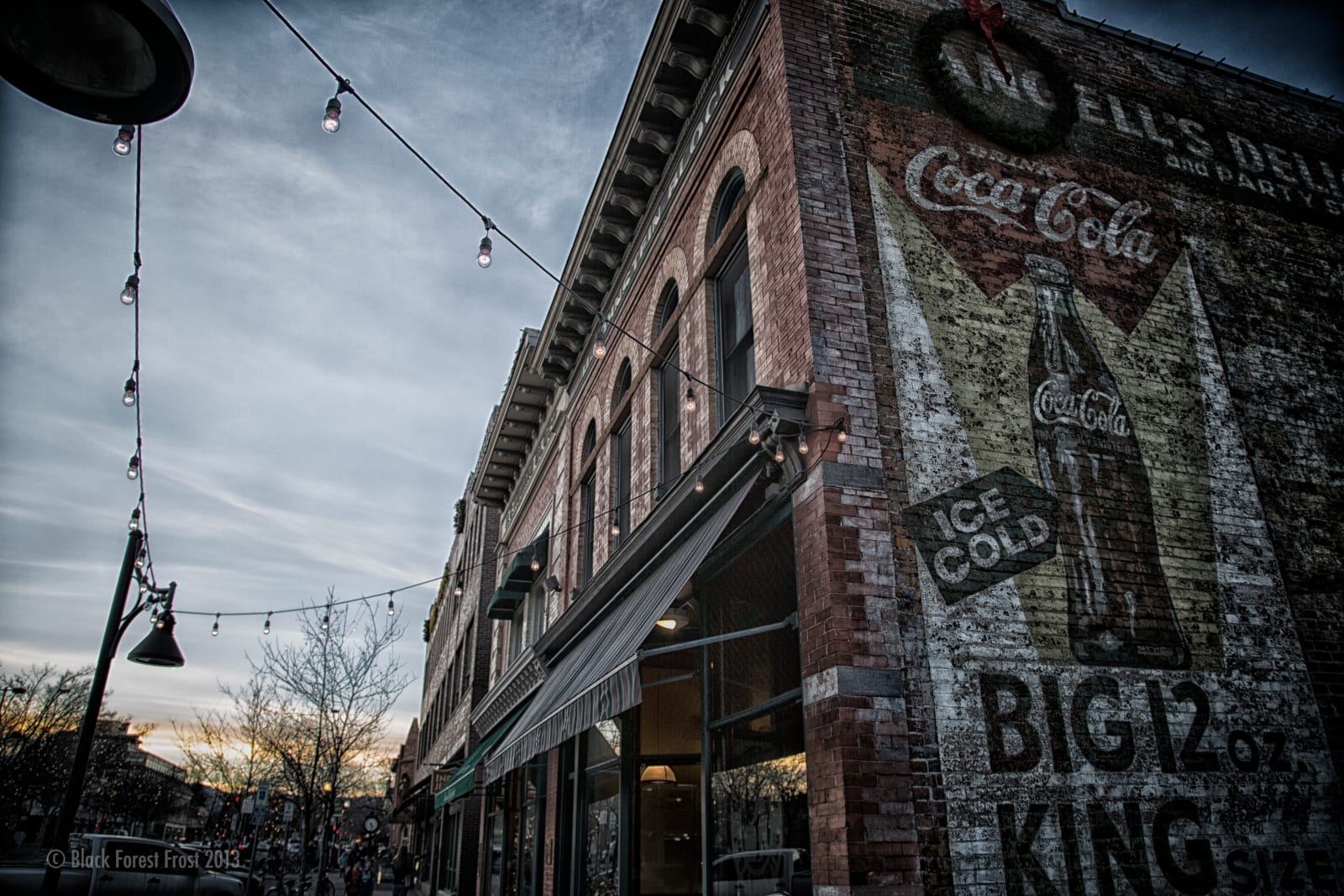 Thinking about starting a business or investing in Fort Collins, CO? Here are the top five reasons why you should do it.
Stability. Fort Collins is a definite rising star you can bet on. The region's local government is a big part of this success. Instead of "politicizing" solutions to innovate the business landscape of the region, the continuity of plans (even after a mayoral term ends) is safe and secure. There are already big names invested in the region, including IBM.
Tourism. If you're interested in creating a retail business with either a brick-and-mortar or online eCommerce structure, Fort Collins has a lot of commodities to offer. There are many local artisans who sell made in Colorado products all over the world. At the same time, the region is one of the most popular tourist spots in the whole of Colorado and you can expect to get steady foot traffic all year long.
College Town. There's something about being a college town. Fort Collins, being the home of Colorado State University means that there are top talents that are available in the region. And, wherever you find college towns, you find a strong food business. If you're in this industry, whether you want to start your own local restaurant or invest in a food franchise, you can rely on the positive population growth in the area.
Events & Festivals. With the rise of popular annual events, Fort Collins has been one of the liveliest places in Colorado. Packed with musical, artistic, sports and historic events, the town attracts thousands of visitors per event. If you have an ideal business related to festivals and events (marketing, advertising, sports branding, etc.), then this is an ideal location to put your roots into.
Diversity. FC has a mix of urban and rural vibe, embracing both the hustle of the fast-paced crowd and the peacefulness at the mountainside. Because of the rich intersection of these two opposing lifestyles, Fort Collins has diverse energy and community.