Centennial State residents and visitors love unwinding at the best spas in Colorado. Many of these properties are the cream of the crop regarding self-care and provide lavish menus of treatments and services.
While some places are for day use only, several facilities have nearby accommodations or are associated with a hotel. When you're ready to start planning your next pampering session, head out to one of these excellent spas around the state.
St. Julien Hotel & Spa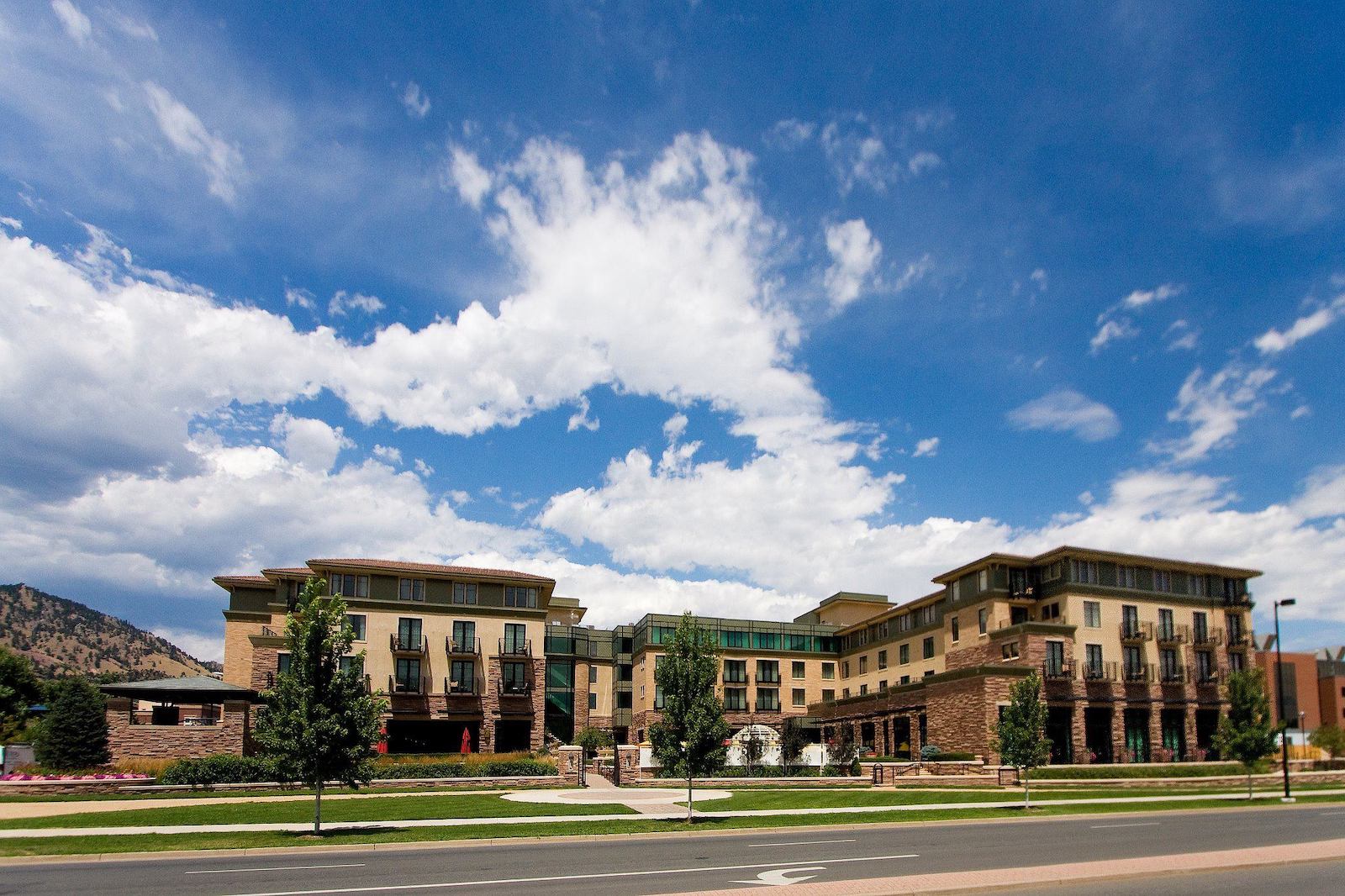 St. Julien Hotel and Spa is a 5-star hotel located in the heart of Boulder, and patrons of the spa do not have to be hotel guests. The facility's priority is to provide the ultimate relaxing environment conducive to healing and rejuvenation, melting away guests' stress and tension.
This luxurious spa has many menu items, including body wraps, scrubs, massages, facials, waxing, nail treatments, and hair care. Visitors can also book their perfect day of pampering with one of their multi-hour preselected and custom service packages.
Spa patrons may use the property's pool, sauna, hot tub, steam room, and fitness center. Their operating hours are Sunday-Thursday from 8:30 am – 5 pm, and Fridays & Saturdays from 8:30 am to 8 pm. There are some restrictions for guests under 18, so it's essential to contact the spa if anyone less than that age would like to make a reservation.
900 Walnut St, Boulder, CO 80302 | 720-406-9696 | stjulien.com
Yampah Vapor Caves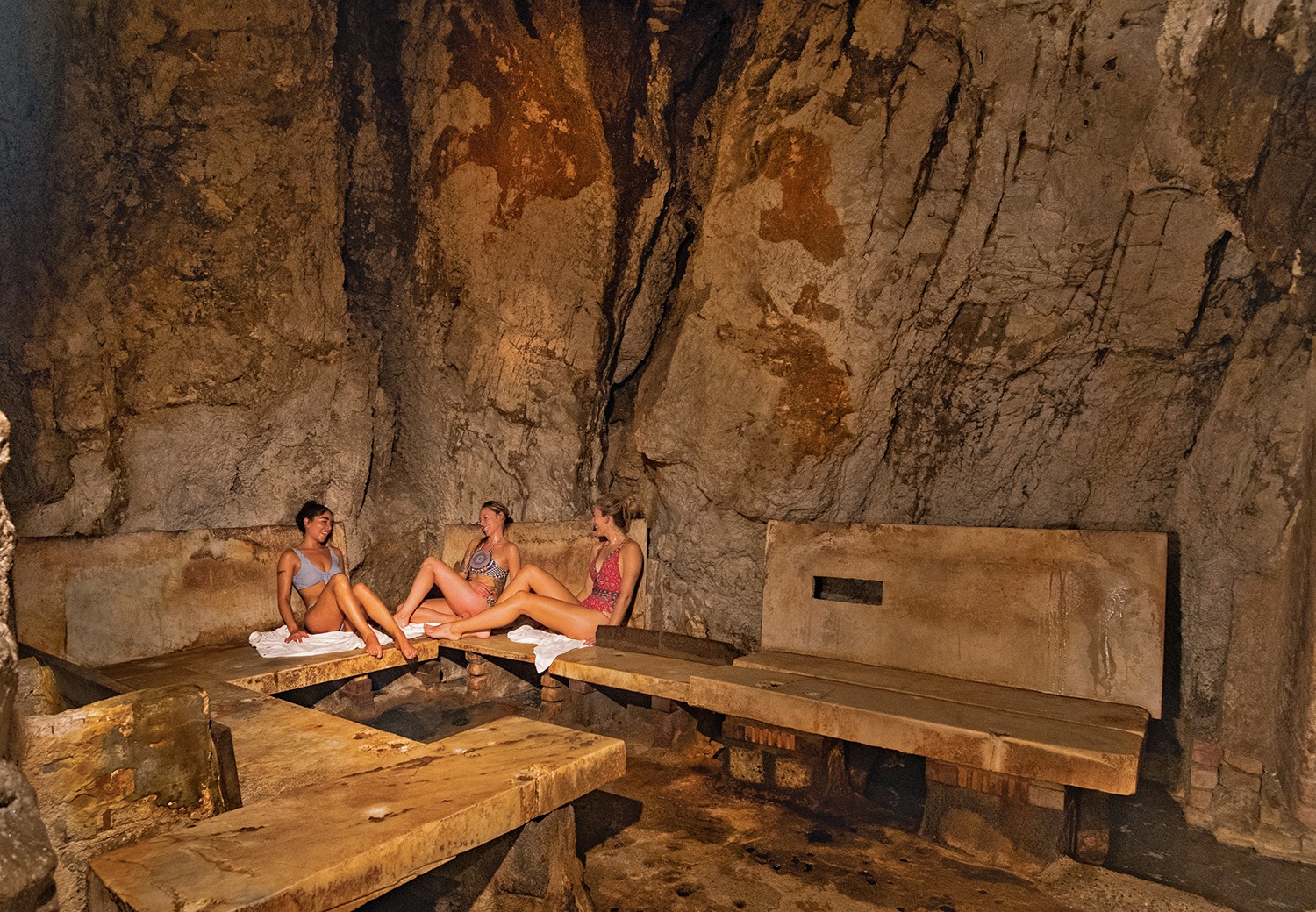 Set in the hot springs hub of Glenwood Springs, the historic Yampah Vapor Caves are a unique way to decompress and revive yourself. Hot mineral water travels through the cave floors at 125℉, turning the three underground chambers into natural geothermal steam rooms.
The spa air hovers at 110-112℉, and most guests only stay inside for 10-minute intervals with stops at the nearby cooling room with small cold-water tubs for dunking. The natural rock atmosphere is soothing and memorable, thanks to its dim lights and quiet spaces.
After using the underground steam area, guests can go above the Earth for services at the property's full-range spa. Treatments like facials, massages, private mineral baths, herbal body treatments, and salon services are available. The Yampah Vapor Cave facility is open daily from 9 am to 9 pm.
709 E 6th St, Glenwood Springs, CO 81601 | 970-945-0667 | yampahspa.com
PURE Beauty & Wellness Spa/Telluride Salt Cave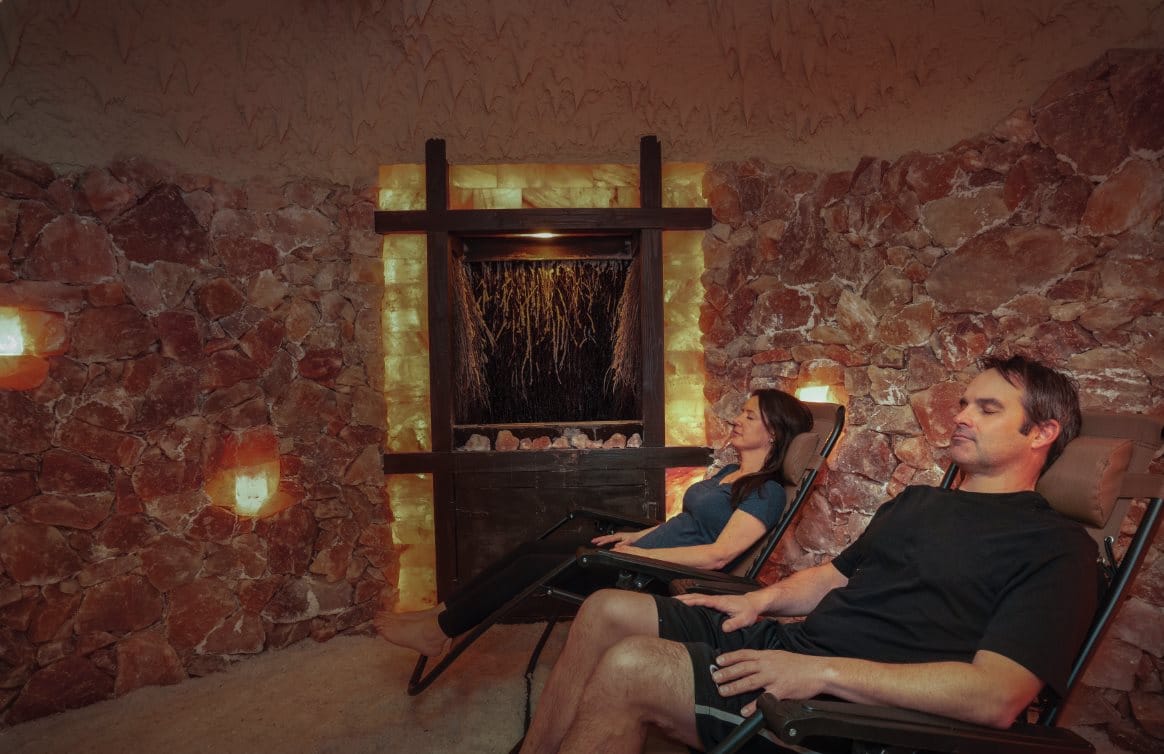 This intimate and modest-sized spa in Telluride strives to provide top-notch wellness services for its guests. They have an extensive menu of treatments, including assisted stretches, massages, facials, cryo slimming/sculpting, cryotherapy, waxings, far infrared sauna therapy, and oxygen lounge sessions.
However, the property's star feature is its salt cave, a chamber lined with Himalayan salt rocks, and a powdered salt ground covering. Breathing in the salty air is a purifying experience with many health benefits, like an immediate anti-inflammatory reaction.
Guests can choose how they want to use the cave, whether they prefer a quiet meditation in the room or doing an activity like stretching. Spending time in this environment helps hydrate and detox skin, and it's also a proactive way to stay healthy during peak flu or allergy seasons.
333 W Colorado Ave, Telluride, CO 81435 | 970-239-6144 | purebeautytelluride.com
The Beer Spa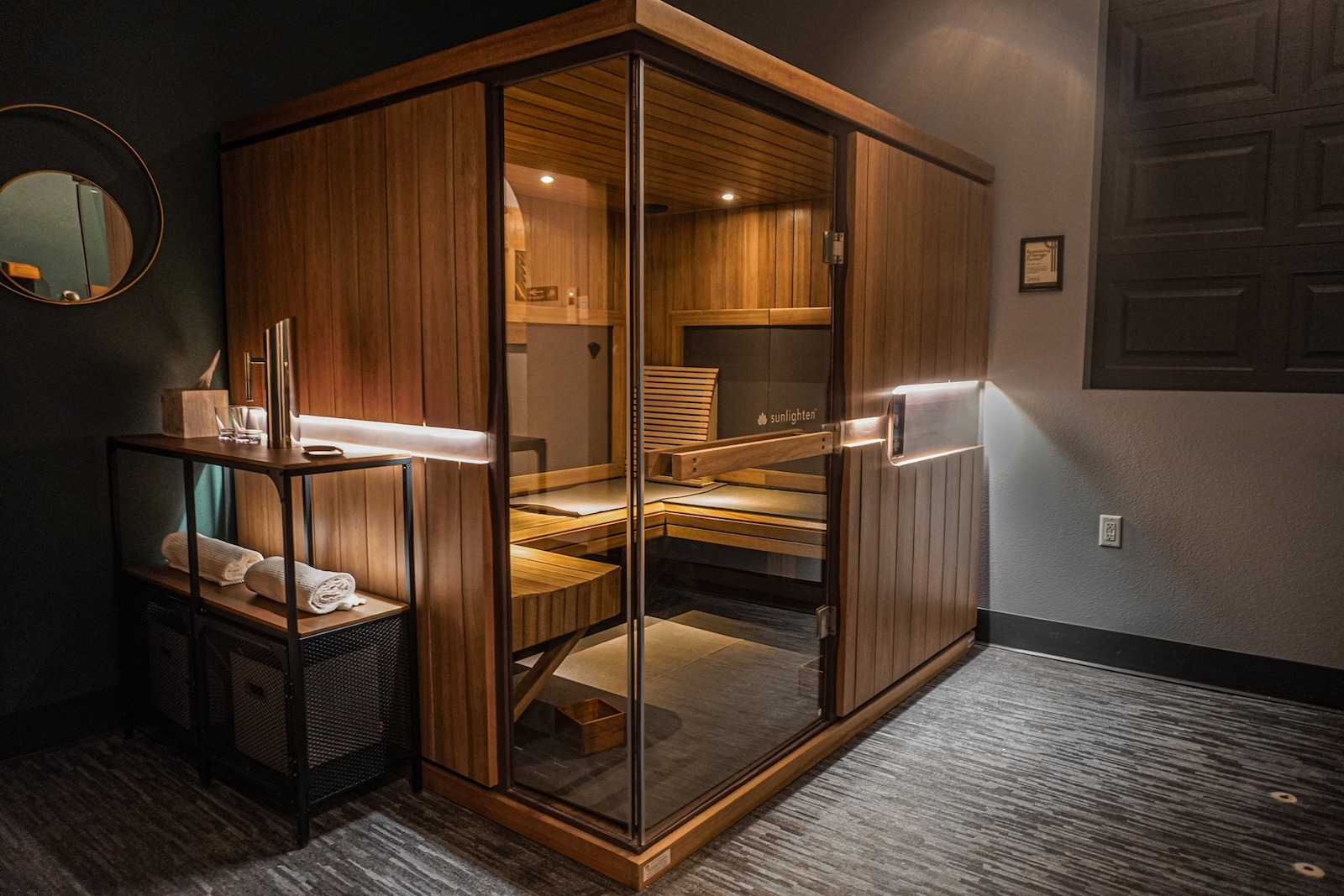 Denver's Beer Spa is a unique day spa that provides guests will beer-infused wellness treatments and craft beverages on tap during visits. The primary services offered are beer bath hydrotherapy, infrared sauna sessions, and zero gravity massages.
Soaking in beer is known to wash away toxins from the skin, give hair a shiny coat, stimulate metabolism, increase blood circulation, and more. The most popular selection, the Standard Beer Therapy Room, comes with some time in the sauna, a shower, and a beer soak with options to purchase from the minibar.
Packages are available for visitors to get a more complete experience during their stay and for larger groups or parties. Guests ages 14 to 17 are allowed to use the facility with adult supervision, but if anyone in the group is under 21, no beverages will be permitted in their treatment room.
3004 N Downing St, Denver, CO 80205 | 720-810-1484 | thebeerspa.com
5 Star Salt Caves Wellness Center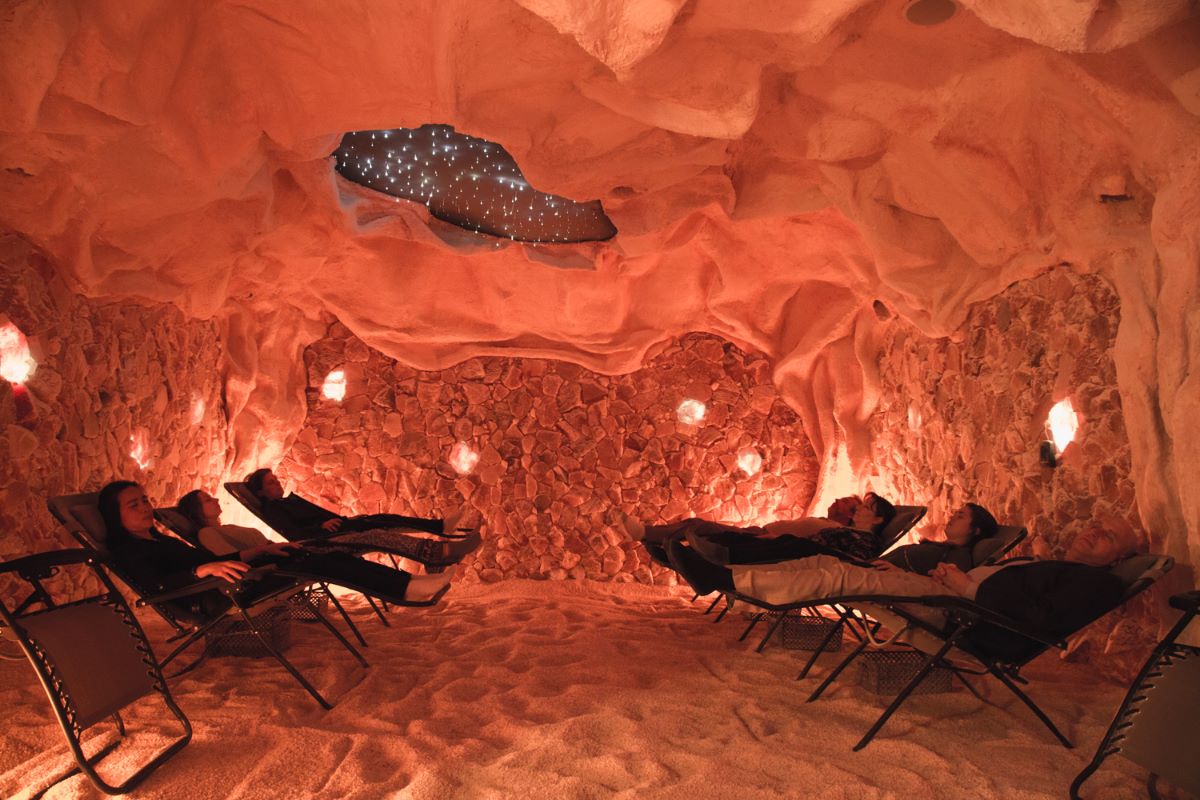 This modern spa is centered around its featured Himalayan salt rock cave, which is renowned for its antifungal, antiviral, and antibacterial properties. Most guests come to relax and spend time breathing in the salty air during 50-minute sessions in communal and private rooms. Halotherapy, another term for salt therapy, is excellent at detoxifying the lungs, providing healing and protection from various illnesses.
Other services at this spa facility include ionic foot baths, massage therapy, infrared sauna sessions, and packages for multiple experiences, groups, or couples. Yoga classes, meditation, and sound baths are other activities that can be booked inside the salt cave.
722 S Pearl St, Denver, CO 80209 | 855-578-2725 | 5starsaltcaves.com
The Springs Resort & Spa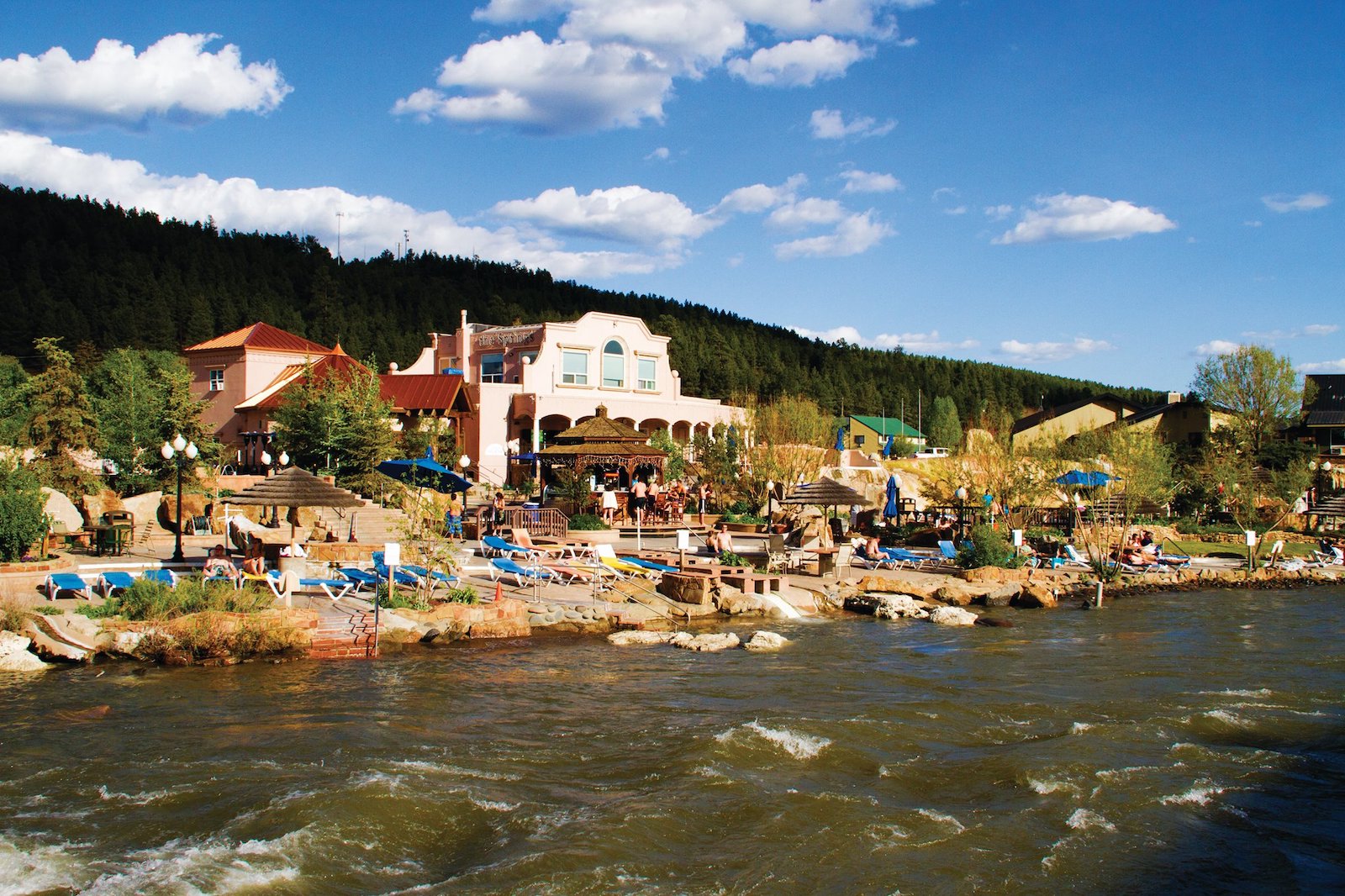 Located in Pagosa Springs, this resort and spa is a destination built on the banks of the San Juan River for anyone seeking a reprieve from their hectic lives. Guests can come for the day or stay overnight with 24-hour access to the soaking pools, which are naturally infused with rich minerals and health benefits. There are 25 hot spring pools at The Springs Resort and an adult-only relaxation terrace.
Aside from soaking, this property offers a more extensive range of wellness treatments and activities. Massages, scrubs, facials, and varied packages are provided for the utmost relaxing experience. Classes and experiences include yoga, guided meditations, sound baths, forest hike baths, stretching, and more.
Guests that stay overnight can choose from a luxury suite, deluxe, or standard room. There are multiple places to eat on the property and pool-side service during soaks.
323 Hot Springs Blvd, Pagosa Springs, CO 81147 | 800-225-0934 | pagosahotsprings.com
The Spa at the Broadmoor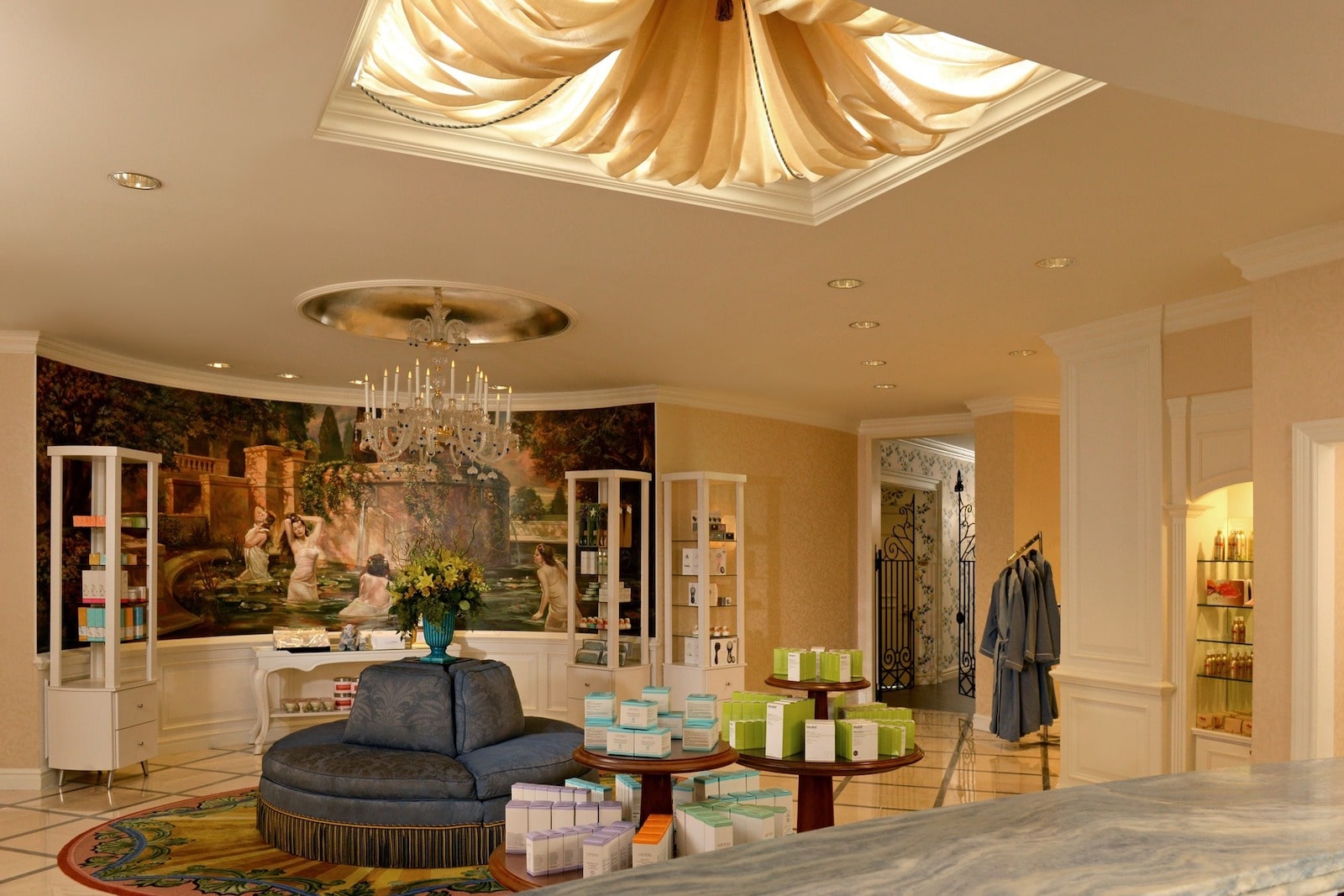 Rated by the Forbes Travel Guides as a Five-Star facility, the Spa at the Broadmoor is a top-class facility that features customized treatments for guests. Patrons of the spa must be staying at the resort to book a session, so this is an experience to enhance an overnight stay or vacation. Before treatments at the spa, guests are asked a series of questions relating to their health history to give them the most benefit possible.
Spa services include massages, skin care treatments, beauty services, body therapies, hydrotherapy, nail therapies, waxing services, and more. Yoga classes and other activities are also offered through the facility. Guests at the Broadmoor can enjoy elite accommodations with access to many more on-property amenities.
1 Lake Ave, Colorado Springs, CO 80906 | 719-577-5770 | broadmoor.com/activities/spa
Spa Anjali at the Westin Riverfront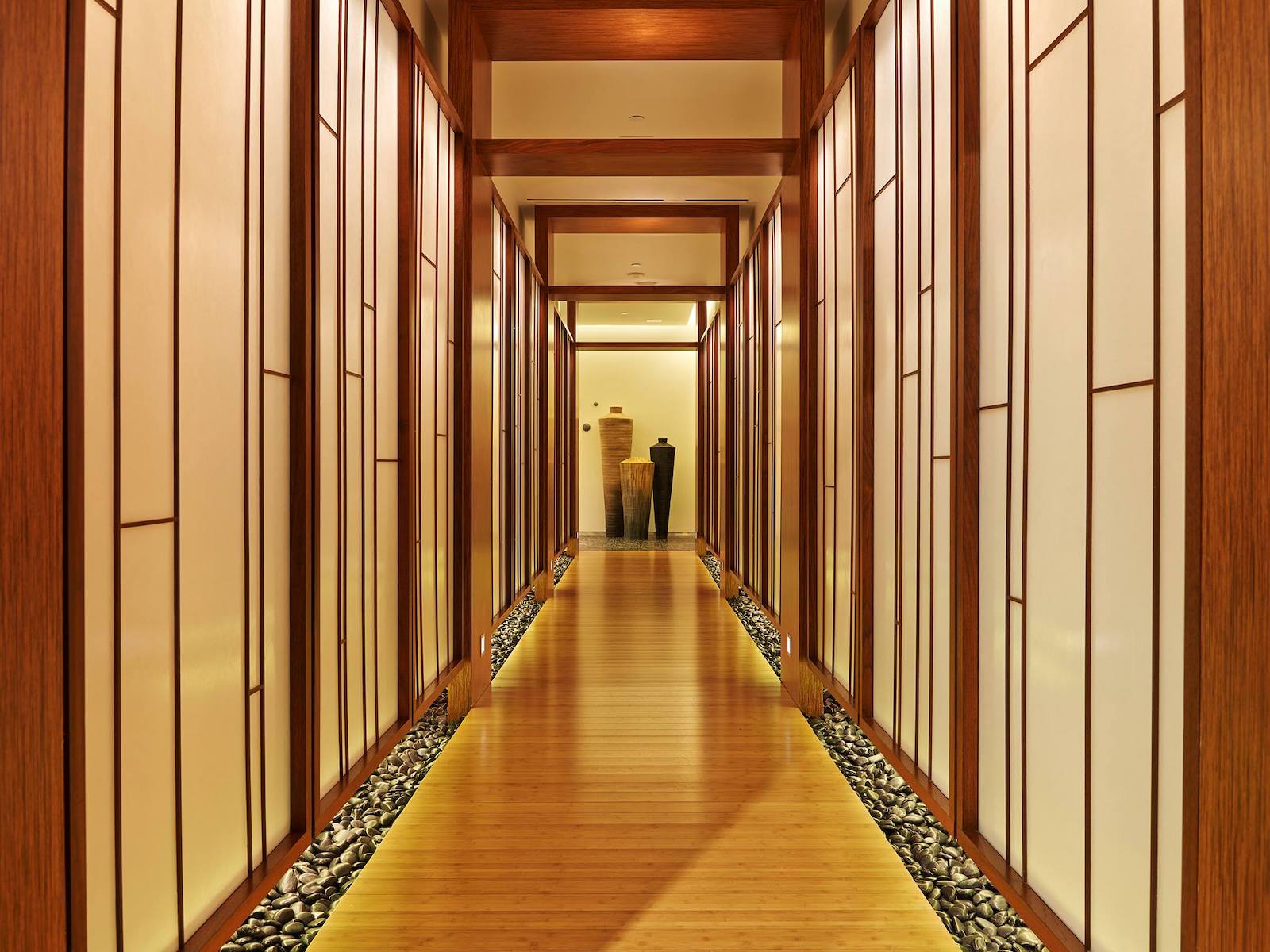 Recognized as one of the Vail area's best spas, the Spa Anjali is a 27,000-square-foot property in a mountain environment. With 14 individual treatment rooms, this establishment offers therapies like massages, facials, body treatments, and Chakra Blessings on its list of services. Classes and activities include cycling, yoga, pilates barre, vinyasa flow, and more. Salon services for hair, nails, and makeup are also available daily.
Public and hotel guests are welcome at the spa, but those staying at the Westin will be offered a cheaper rate than those visiting for the day. Multi-day luxury retreats are offered a few times a year and are the ultimate way to pamper yourself.
126 Riverfront Ln, Avon, CO 81620 | 970-790-3020 | spaanjali.com
Sonnenalp Spa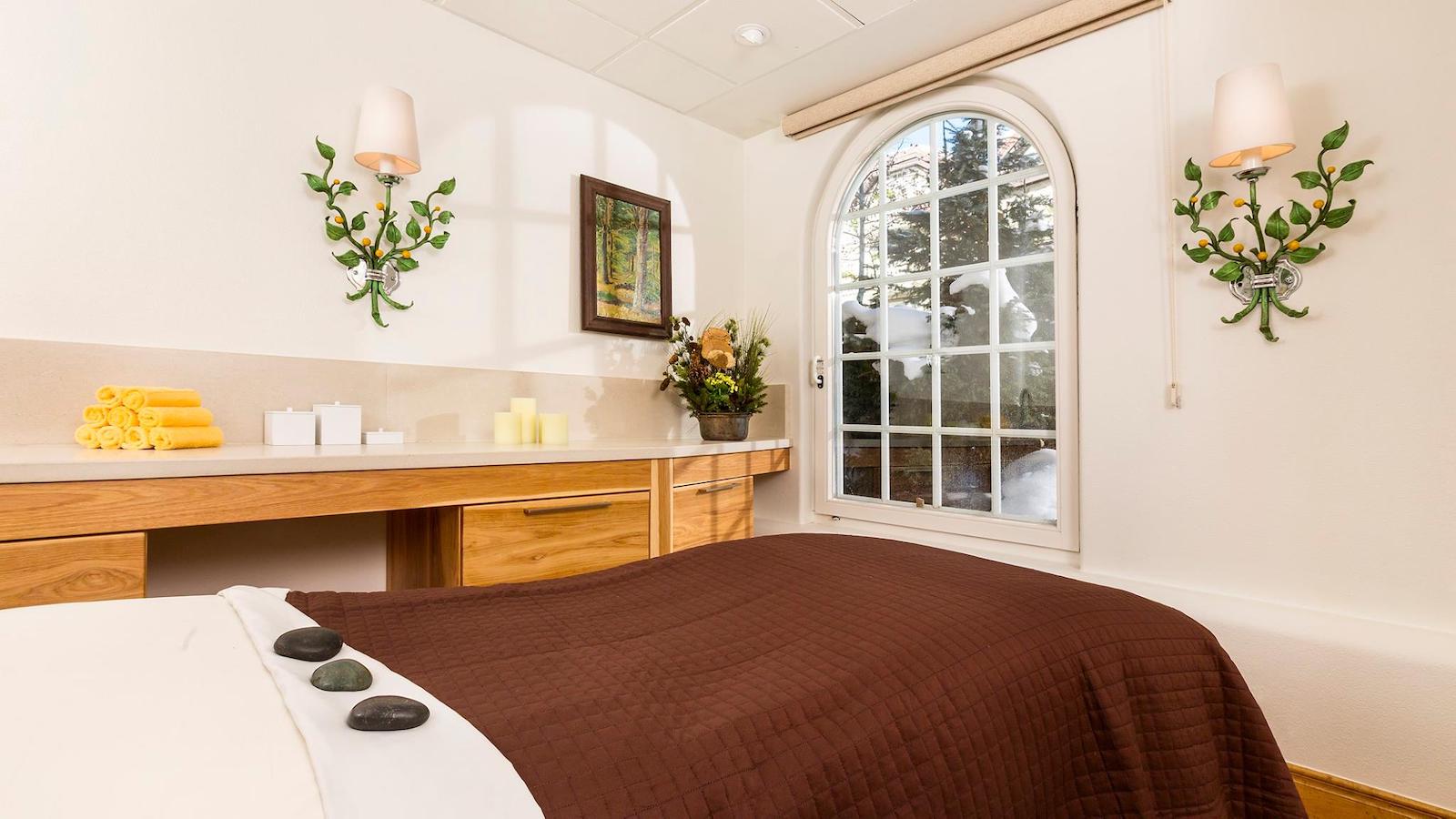 Located in Vail's upscale Sonnenalp Hotel, this spa is an incredible place to unwind after a busy week. Their expansive menu includes many types of facials, massages, hand and foot treatments, several add-on enhancement options, waxing services, and time at their on-site oxygen bar. The spa also includes indoor and outdoor pools and a fitness facility. There's also a modest Spa Cafe for drinks right next to the oxygen bar.
Guests that choose to keep the pampering going for an overnight stay can book at one of the 112 luxurious suites of 15 standard rooms, each boasting stunning views, and Modern European decor.
20 Vail Rd, Vail, CO 81657 | 970-479-5404 | sonnenalp.com/spa
The Spa at the Brown Palace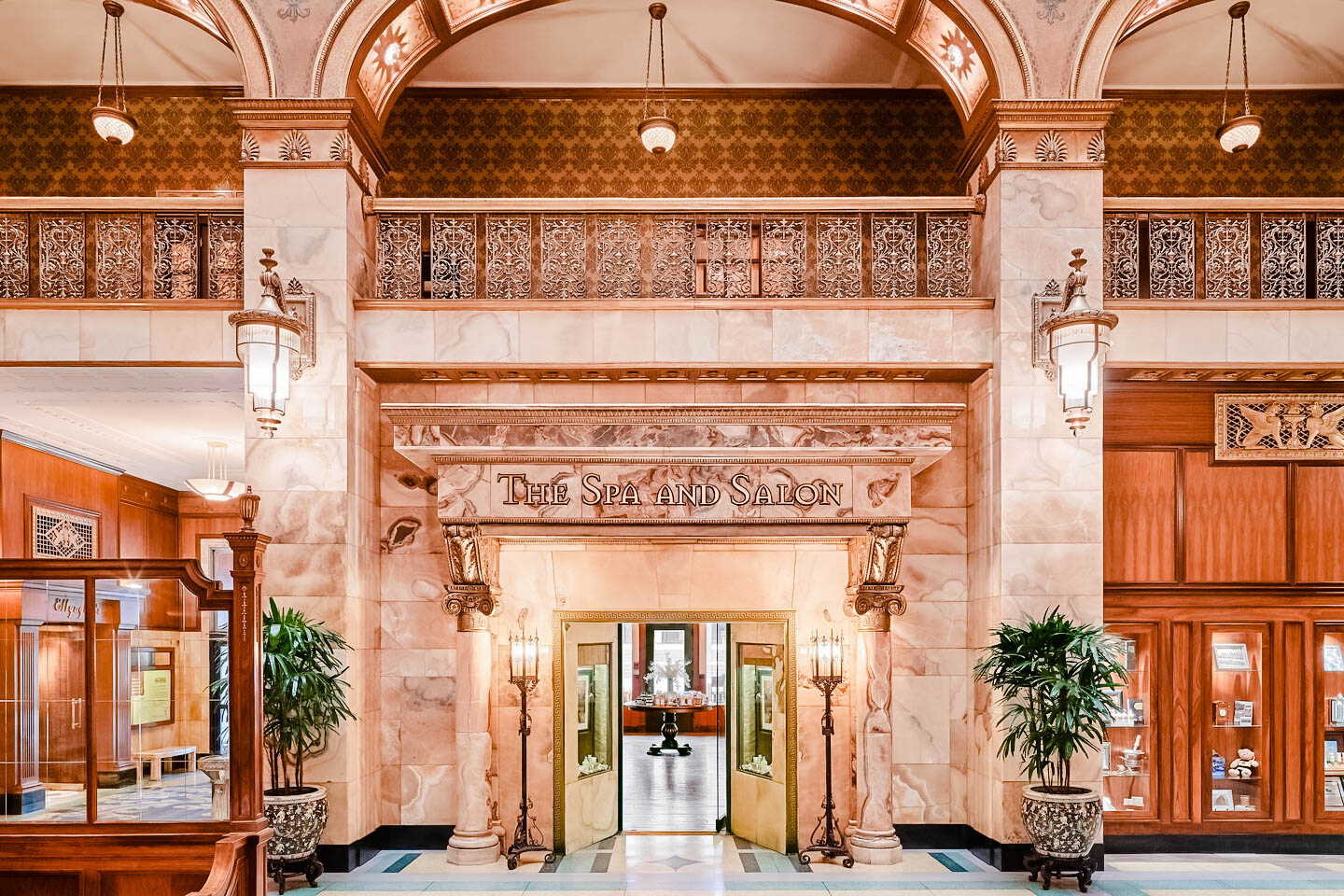 Located in Downtown Denver, The Spa at the Brown Palace is one of the Mile High City's most dreamy places to get spoiled. There are six elegant, personal treatment rooms where guests can get rejuvenating massages, facials, nail services, hair care, and more. All menu choices are supplemented with artisan waters sourced from 750 feet before the property and elevate the overall luxurious experience.
Guests with spa appointments can enjoy complimentary parking at the hotel. Anyone who wants to reschedule or cancel their treatment is asked to call ahead 24 hours before the booking to avoid being charged a fee. A 20% tip is automatically added to each service, but visitors can choose to add more if they would like. Operating hours are Monday to Wednesday from 10 am – 6 pm, and Thursday to Sunday from 9 am – 8 pm.
321 17th St, Denver, CO 80202 | 303-312-8940 | brownpalace.com/our-hotel/spa-salon
Five Wellbeing Spa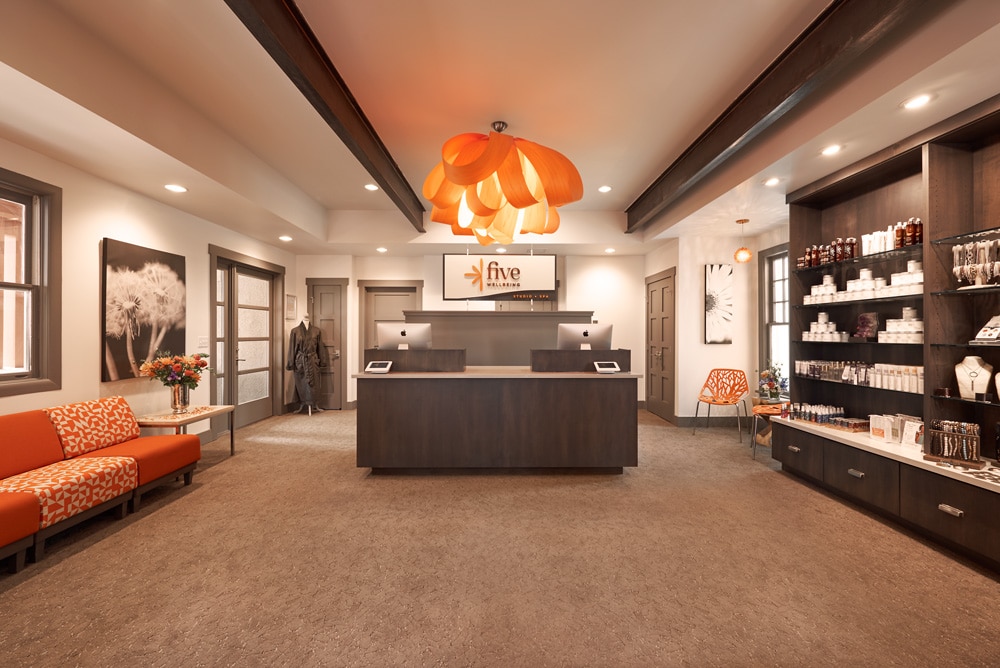 This cozy spa is located in downtown Littleton and prides itself in having an atmosphere that reminds guests of home. Massages, facials, and body treatments are offered in many different forms and leave visitors feeling utterly relaxed after only an hour or two in the facility.
Their duet suite is designed for two people and can be a great way to spend time with a partner, parent, friend, or child for a day of relaxing. For groups of at least eight that prefer to stay at their own house, the company offers virtual facials for step-by-step instructions for the perfect facial over zoom.
Locals or vacationers staying in the area for a while can buy a multiple-service package for return visits and better pricing in bulk. Five Wellbeing also has its own line of signature products to continue the pampering, and good feelings at home after treatments are complete.
5602 S Nevada St, Littleton, CO 80120 | 720-283-4025 | fivewellbeing.com
Any one of these high-quality spas will help you feel at ease and melt away the tension. Why not add them all to your bucket list for a well-rounded relaxation experience around Colorado.