Are you planning to visit Colorado for your honeymoon? Maybe your wedding plans are nearly finished, with a few minor exceptions, and you're ready to start thinking about honeymoon ideas. It'll be glorious spending a week or two in marital bliss with your significant other.
You've discovered more honeymoon packages on your favorite honeymoon registries. And your amazing guests are going to help fund your dream vacation in lieu of providing traditional wedding gifts.
As someone thinking about honeymooning in Colorado, there are definitely a number of great reasons to consider spending time in this beautiful place. In fact, we've narrowed it down to three reasons why Colorado is the perfect place to go for your honeymoon.
1. The Scenery in Colorado Is Absolutely Stunning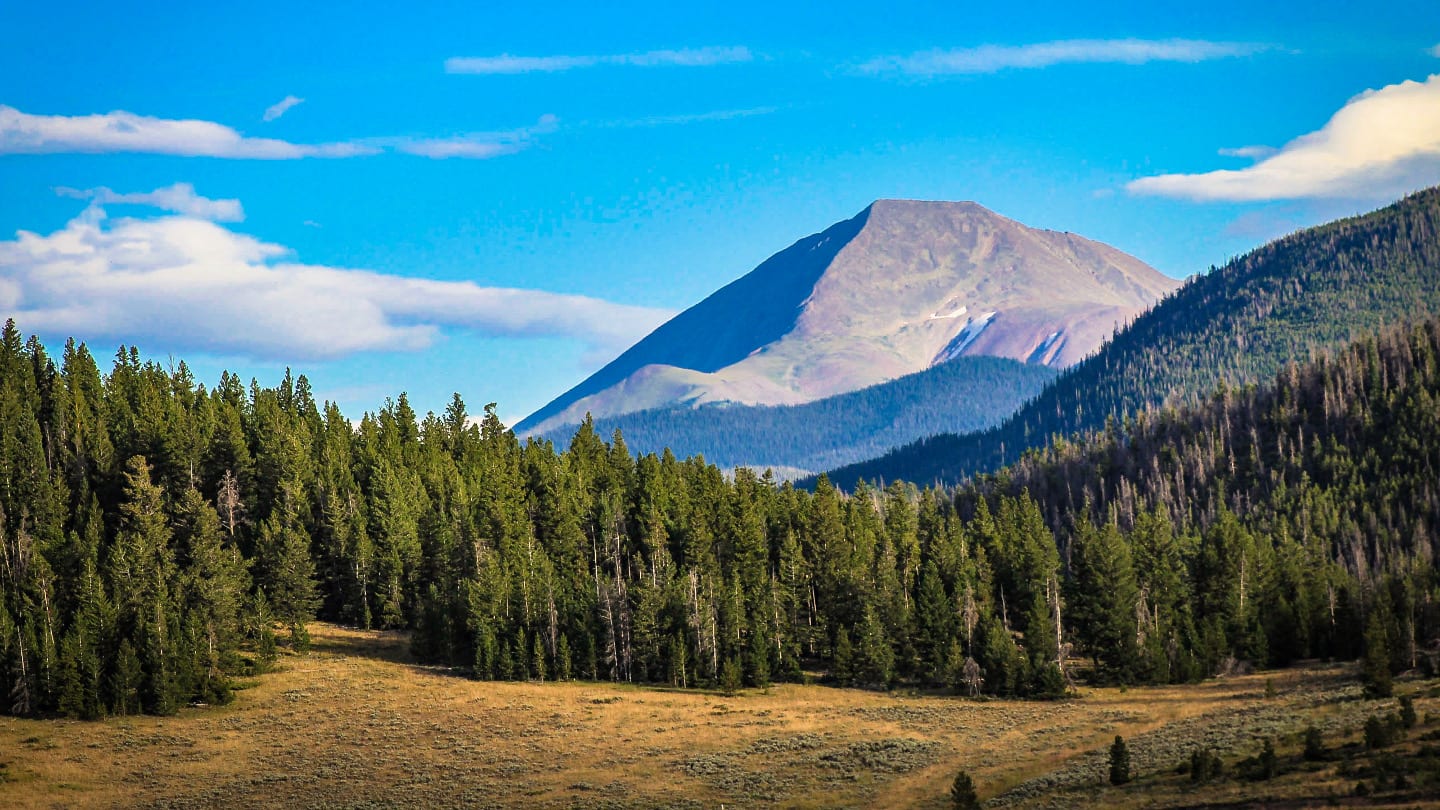 When most women think about honeymooning they often wonder if they have the right formal dresses for a cocktail party and other fashion related questions, so they know what to pack. But what about the scenery of your honeymoon destination? The natural splendor? So many people love visiting Colorado for their honeymoon because it's such a splendid state. The scenery is simply breathtaking and the landscapes are incredible to say the least.
Let's take the Rocky Mountains as an example. These gorgeous majestic peaks look beautiful in pictures, especially when they are covered in snow. The state is practically covered in wildflowers all summer long, it has gorgeous forests, serene lakes, prairie grasslands, marvelous red rocks, and in North America it also has some of the highest sand dunes you'll ever see.
There are many quaint and cozy towns in Colorado too and they are hard to ignore. Estes Park overlooks Lake Estes and Olympus Dam and lies adjacent to the Big Thompson River. It's an astounding tourist attraction and a beautiful place to go on your honeymoon if you're in love with the outdoors.
Vail is also a wonderful choice if you plan on skiing during your honeymoon. The Vail Ski Resort is surrounded by the beautiful White River National Forest and this exciting resort town is a favorite amongst skiers far and wide.
Overall, the scenery in Colorado is gorgeous and it looks stunning in all the post wedding photos. So if you desire a picturesque honeymoon, please consider this destination as one of your top choices because of its beautiful scenery.
2. Colorado Has an Abundance of Outdoor Recreation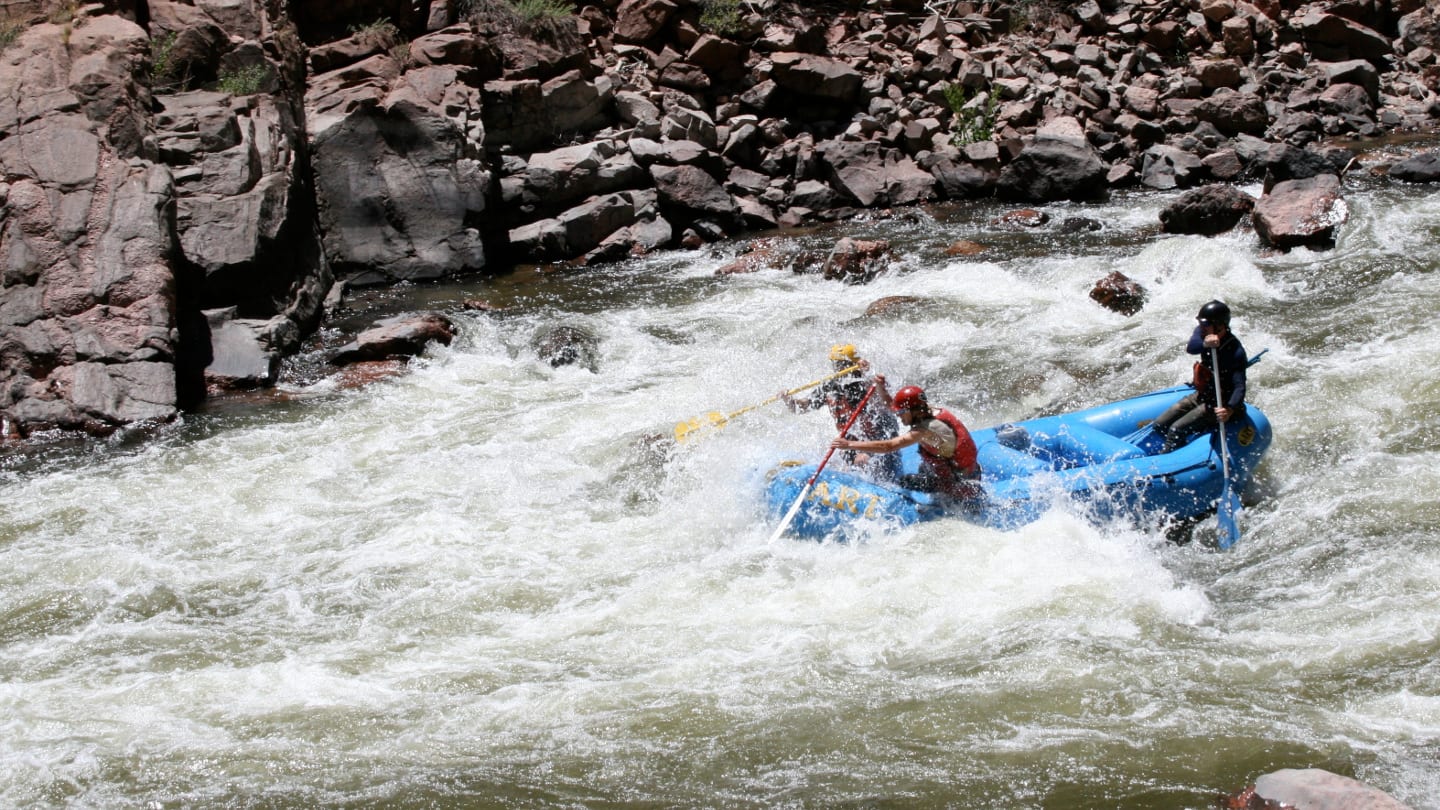 The reason why Colorado is the perfect honeymoon destination is its gorgeous romantic settings and the great outdoor activities. Sure, you'll spend plenty of time with your better half in the honeymoon suite – and no one is denying it – but you'll want to come up for air from time to time and experience many of the exciting adventures that Colorado has to offer.
If you lived in this state, you'd know that the people of Colorado love spending plenty of time outside. Hiking is a wonderful activity that many people participate in and you'll love it too because of the 54 14,000+ foot peaks, the stunning array of hiking trails, and the camaraderie between your fellow hikers.
If you plan to honeymoon here during the summer or fall, you can go camping, backpacking, fishing, hunting, four wheeling, horseback riding, and even participate in other Lakeside and Riverside activities. For those honeymooning in Colorado during the winter, you can try dog sledding, snowboarding, snowmobiling, skiing, and snowshoeing amongst other wonderful activities to try.
As you can see, recreational activity is at its best in the photogenic mountain state. So if you plan on doing more than spending the next two weeks in the honeymoon suite – no one will blame you if you do – then you may want to visit Colorado and take advantage of the exciting outdoor recreational activities it has to offer.
3. Wildlife Is Plentiful in Colorado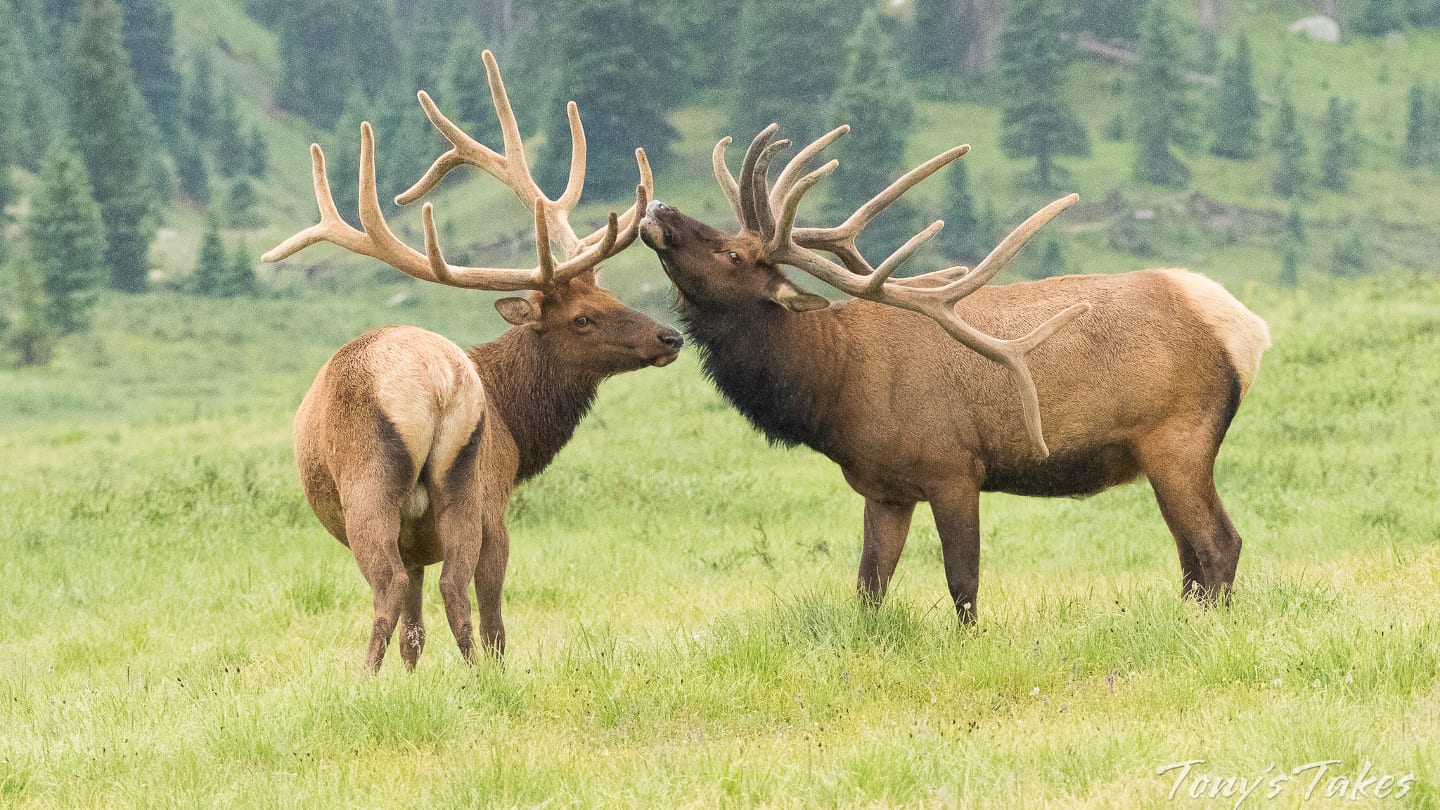 As you can undoubtedly tell, the majority of people honeymooning in Colorado do so because of the vibrant scenery, beautiful outdoors and hair-raising recreation. Along with this amazing backdrop comes a plethora of wildlife to view and experience. If you've never taken a moment to enjoy wildlife-watching opportunities, then you are in for an amazing treat during your celebration.
Colorado is famous for a number of different animals. They have mountain goats, elk, moose, and bighorn sheep in plentiful supply. If you're into birdwatching, the Colorado Birding Trail is a great place to go for birdwatchers because the state has more than 400 species of birds, so you'll have an opportunity to see just about everything including bald eagles, snow geese, and pinyon jays.
Are you more interested in seeing some of their vicious predators from afar? You may have a chance to view majestic creatures like black bears, mountain lions, and bobcats to name a few, however you must go slow and scan your surroundings. Stay in the car if you spot wildlife and never approach. To avoid predators while hiking and exploring the backcountry, be sure to make plenty of noise while out and about, as to not surprise anything.
If seeing wildlife gets you excited, then Colorado is the perfect place to go for your honeymoon. You'll absolutely love seeing these striking creatures up close in their natural habitat.
Final Thoughts on Honeymooning in Colorado

Visiting Colorado for your honeymoon isn't going to be for everyone. Some people prefer beach resorts, giant cities, or other exotic destinations. On the other hand, if you love wildlife, beautiful scenery, and outdoor recreation, you'll feel like you've died and gone to honeymoon heaven as you celebrate this special time with your significant other.
So make Colorado your honeymoon destination of choice no matter what!