[Denver Light Rail near Colorado Convention Center. Photo:
Jeffrey Beall
] With natural attractions like the Southern Rocky Mountains and metropolitan marvels like Denver, Colorado is a state with something to offer most travelers. The Centennial State is a honeytrap for tourists — welcoming 84.7 million US-based visitors and 1 million from overseas in 2017, according to Colorado.com.
If you're taking a break from workaday duties to spend some time in this western wonderland without a vehicle of your own, you might need some tips on getting around.
Traveling in Colorado Without Renting a Car
And with a bit of prior planning, holidaying without your own car is child's play. Plus, added bonuses include warming yourself up with apres-ski mulled wine without worrying about finding a designated driver, and having someone else ferry family members around while you put your feet up.
With all this in mind, here are four fab travel tips for getting around in Colorado without a car.
Union Station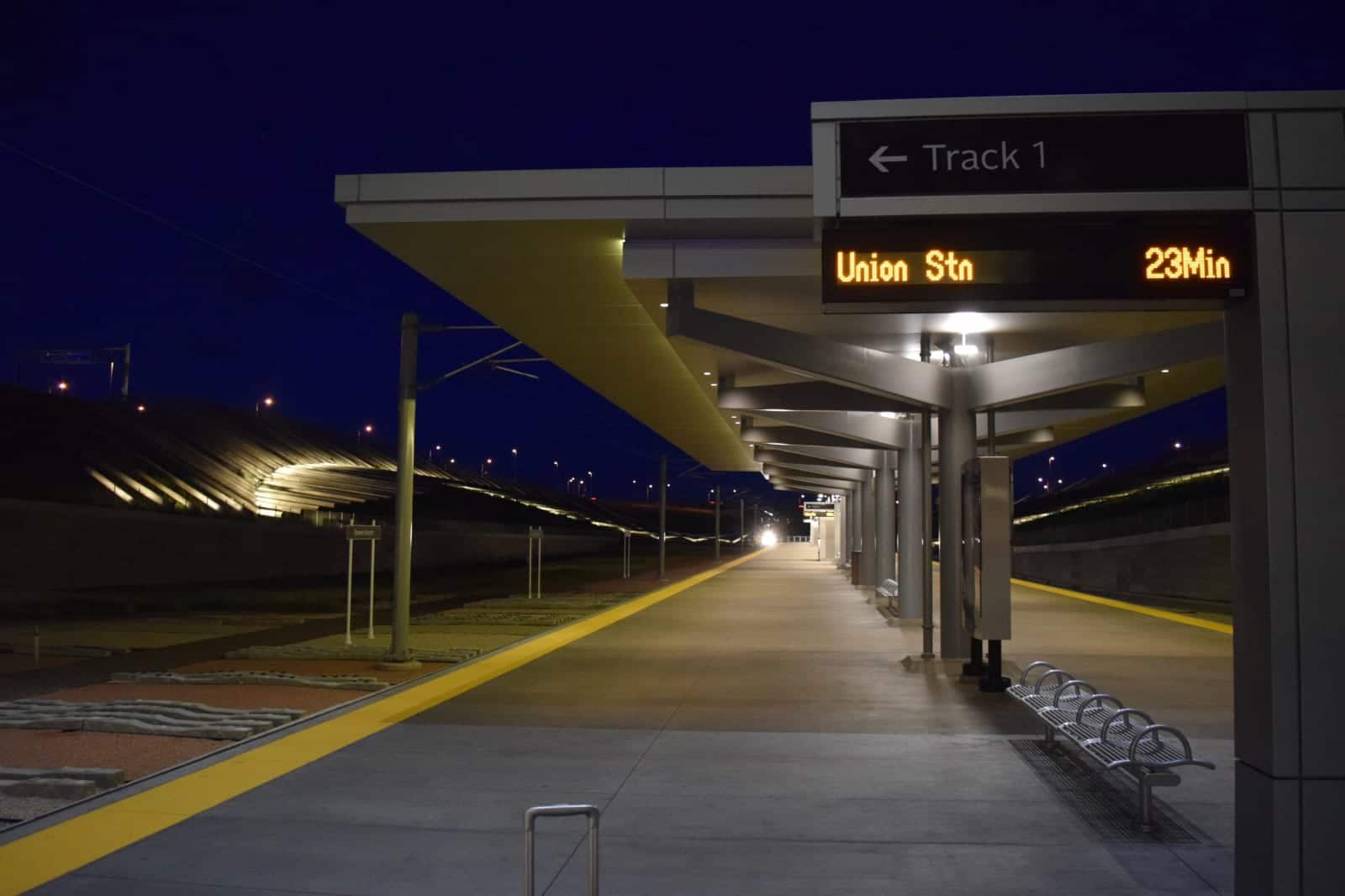 There's still a sense of glamour about rail travel that other means of transport struggle to rival — even if they're faster or more convenient. And visiting Denver's Union Station combines the elegance of a bygone age with amenities and attractions which are bang up to date.
Whichever destination you're traveling to from the station, be sure to build in time to explore it thoroughly prior to departure. The exterior is a beautiful Beaux Arts masterpiece and you'll find a selection of culinary treats inside — from the high-end ambience of The Cooper Lounge to the relaxed ambience of community bar Next Door.
Union Station also boasts a bus concourse which has won international plaudits for its environmentally-friendly design — be sure to take a look before you leave. From Union Station you can reach much of the Metro Denver area via train, or even west past Grand Junction on the Amtrak train. There's also a bus concourse that takes you in destinations through the Front Range and Rocky Mountains. Or take the airport train to and from out next destination.
Denver International Airport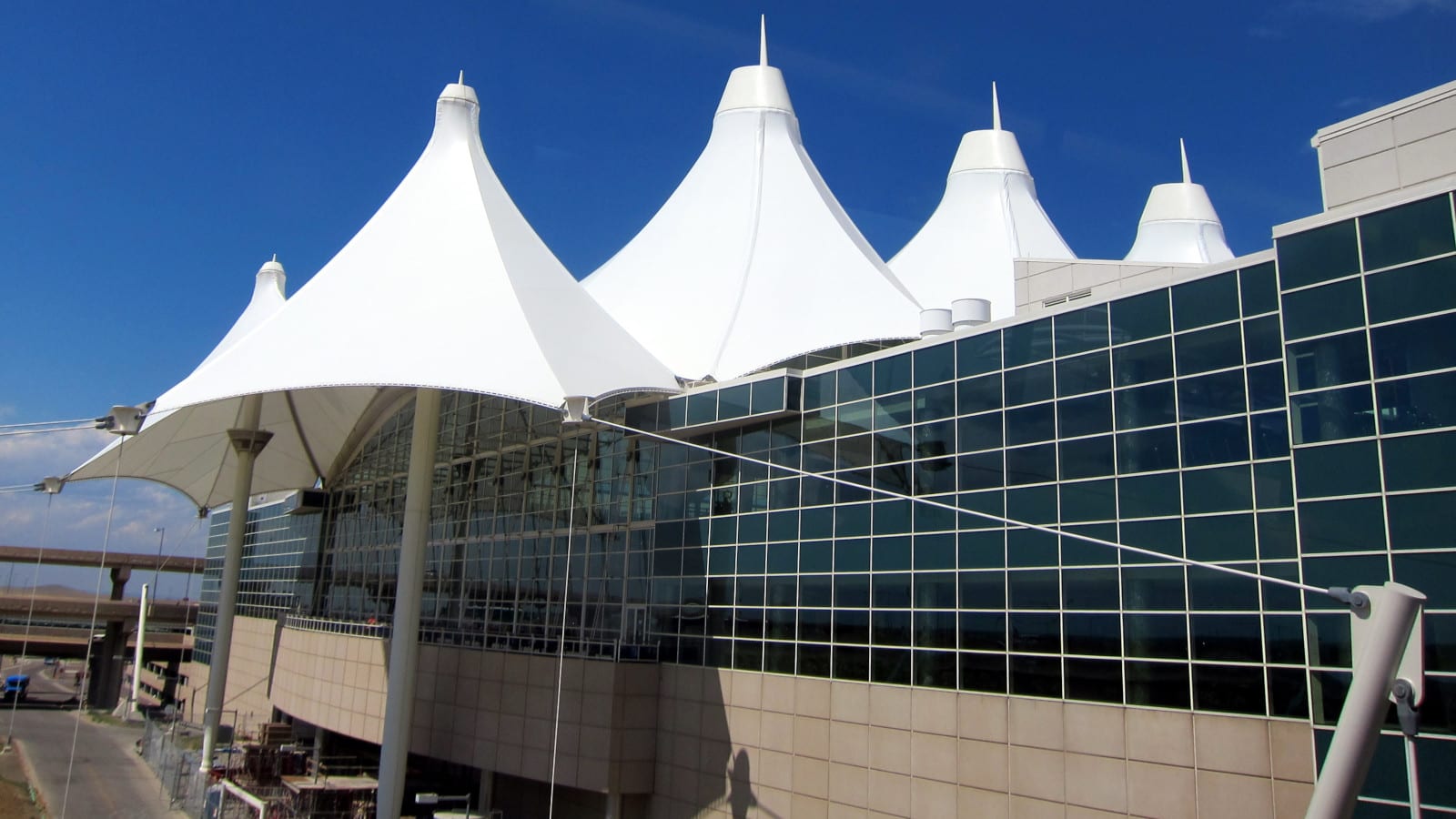 It might surprise international visitors to learn that according to official stats, Denver International Airport (DIA) is the fifth busiest in the US and 20th busiest in the world. It's also the largest airport in North America in terms of the total land area it occupies and the world's second largest.
But enough bamboozling numbers — what's probably more important about DIA is that it offers non-stop services to over 200 global destinations and is one of the best-connected air hubs for internal US flights. And it's well serviced in terms of eateries, with everything from sweet treats at Auntie Anne's to veggie fare at Wolfgang Puck.
Mountain Shuttles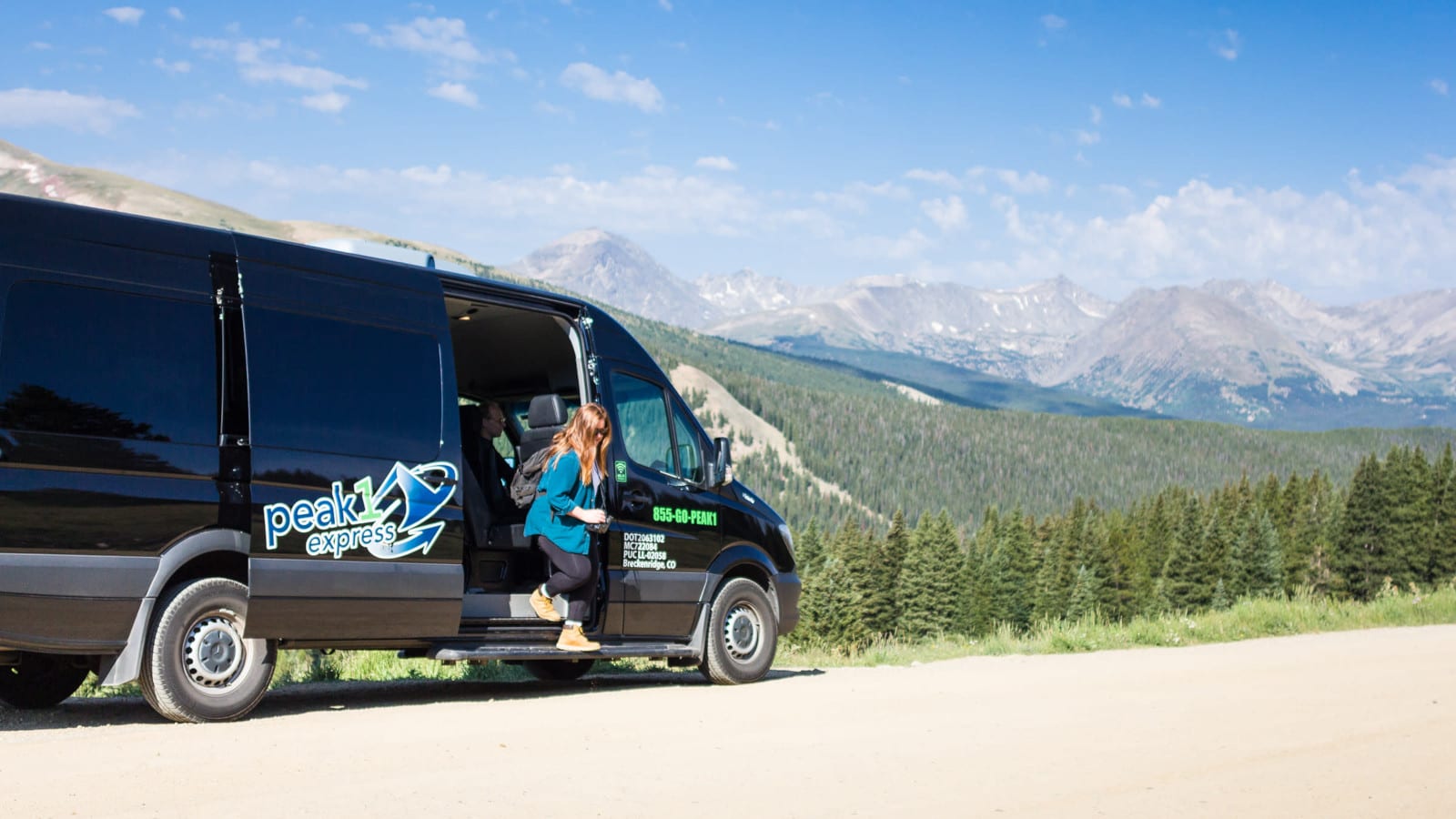 Steamboat Springs might be Colorado's best winter sports resort — with premium powder a-plenty, skiing and snowboarding for all levels of expertise, scenic skyline gondola rides and thrilling snowmobile tours.
And if your idea of entertainment is a little less adrenalin-fueled, you can book a sumptuous horse-drawn sleigh ride dinner, head over the hills on a horseback tour or relax your muscles and massage your skin in a natural Colorado hot spring.
If you've arrived in Colorado under your own steam (and without a vehicle), getting from Denver Airport to Steamboat Springs or any other high-altitude resort is made as easy as possible by booking a mountain shuttle with Plan B Transportation. Them, and a number of other mountain shuttles like Peak1 Express (pictured), offer affordable one-way and roundtrip solo or group rides to popular destination towns like Breckenridge, Vail and Aspen.
Apart from getting from A to B safely, seeing the awesome Colorado scenery from the comfort of an air-conditioned Mercedes Sprinter is a unique travel experience itself.
Bicycle Rentals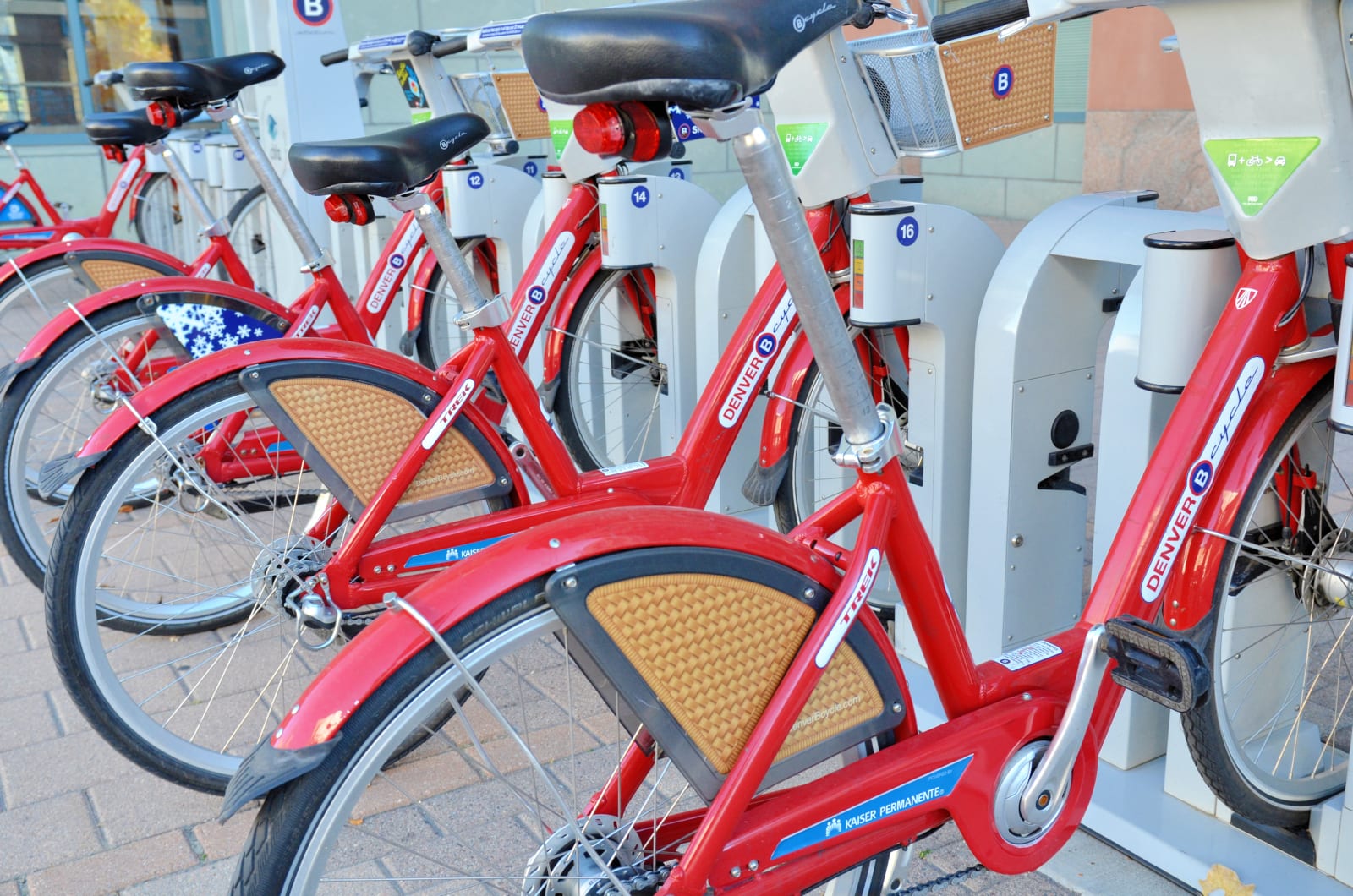 Cycling is popular throughout Colorado — and since the territory's blessed with so much scenic beauty, it's no wonder. Those in Denver can saddle up with Denver B-Cycle, rentable red city bikes. There are ports located throughout the city for you to pick up and drop off.
There's a particularly rich seam of suitable trails around Colorado Springs, including Bear Creek Canyon Loop, Cheyenne Mountain State Park, Pike's Peak and Palmer Park Loop. If you don't have your own wheels, you can get mobile by renting a reliable bike from Ted's Bicycles in COS — this cool store provides road bikes, mountain bikes, automobile racks and much more.
Serious mountain bikers might also like to pit their wits against stiff competition at one of Colorado's organized competitions. There are meetings all year round — from the Winterfest Fat Bike Fun Race in Pagosa Springs in January to October's Cycling CME Western Colorado comp in Grand Junction.
These four Colorado vacation hacks prove that arriving without a ride is no barrier to making the most of this spectacular part of the nation.