[The Summit by Colorado Teardrops. Photo: coloradoteardropcamper.com] A campers paradise, the Rocky Mountains encompass the western half of the state, creating some of the best campsites in the country. And with an outdoor loving population and millions in the Denver Metropolitan Area, there are a number of top RV rentals to choose from.
Colorado's probably one of the best states for a camping road trip. You're pretty much guaranteed a wild west adventure if you simply drive west to the mountains from Denver. Whether you're a Front Range local or an out-of-towner arriving via Denver International Airport, you'll find plenty of RV, travel trailer and camper rentals around the Mile High City. There are also RV campgrounds around Denver, so you can acclimatize properly and see the capital city before you take on the Rockies!
RV, Travel Trailer and Camper Rentals around Denver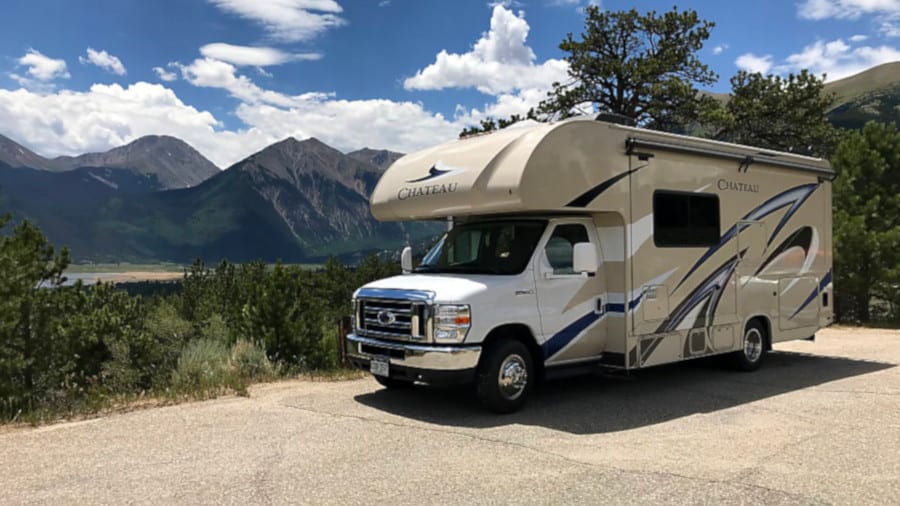 One of the best ways to see the state, and quickly if needed, is by driving and camping. There are striking landmarks, steep canyons, lush woods and snowcapped peaks waiting to be explored. You're sure to see more with your own wheels than public transportation, and with a house on-board you'll be able to make home nearly anywhere. It's really quite glamorous traveling with a portable refrigerator.
For those looking to glamp it in a recreation vehicle (RV), perhaps testing the waters before you buy, Denver is the perfect starting point. We've scoured the top Front Range locations for renting an RV, motorhome, travel trailer, fifth-wheel, pop-up camper, etc.
What to Consider When Renting an RV, Camper or Travel Trailer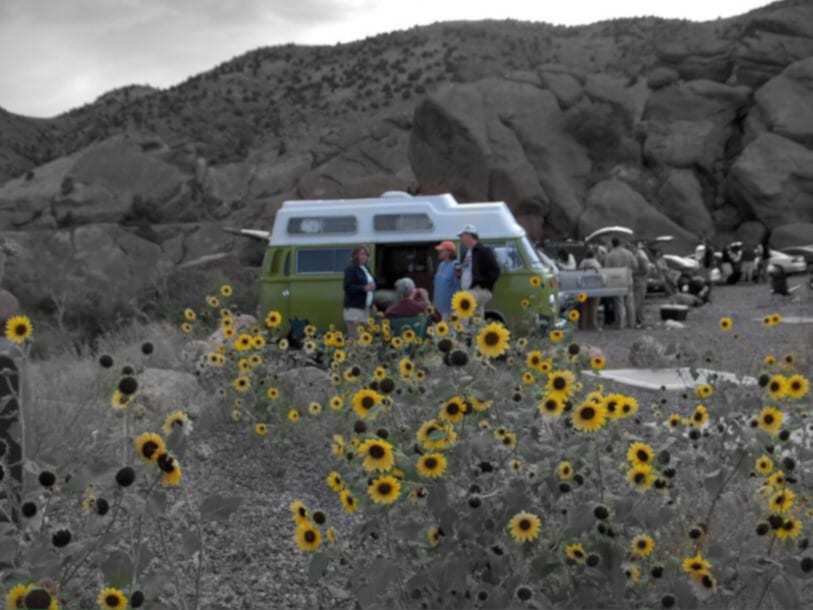 There are certain limitations you should consider when picking between an RV, travel trailer or camper. First plan where you're going and what campground amenities you will need.
When camping in Colorado there are both developed and free primitive sites. The former can have full hook-ups for water, electric and sewer, the latter just a fire ring. Some campgrounds take reservations, which is especially recommended during peak summer season in the high country. It's always good to have a Plan B or C if arriving first-come, first-serve.
Make sure you can handle driving an RV, they come in a range of sizes. Pick one that's appropriate. If you're electing to pull a travel trailer, make sure your automobile has the towing capacity. Rest assured even with a sedan like a Subaru Outback, you can still rent a lightweight camper, like a teardrop trailer.
Before you head out from the rental place, make sure you get a thorough rundown of how your RV/travel trailer operates from the owner. Some of the amenities that RVs and larger campers can come with:
Oven, microwave
Water filter
Water heater
A/C
Bathroom
Awning
Refrigerator
Fire extinguisher
Kitchen area
Furnace
TV
Bike rack
External cooking stove
Bed(s)
Toilet
Couch/Lounge
Without further ado and in no particular order, here are among the best places to rent RVs and campers near Denver:
Outdoorsy

Travel trailer for rent in Adams County- 2018 Grand Design Imagine 2400BH.

Over 17 million RVs in North America sit unused 350 days a year.
In 2015 Outdoorsy RV Rentals saw the above problem and provided a solution. What followed is a special peer-to-peer marketplace for RV rentals. This means each one is unique and there are a wide variety to choose from, including camper vans, RVs, travel trailers, etc. You can find vintage Airstreams, fifth wheelers (some with pickup truck included!), toy haulers, and RVs in all sizes: Class A, B, and C. Whatever you're looking for you can rent it here.
One of the awesome things about renting with Outdoorsy is the cost. It's lowered than the average. Plus each rental is fully insured! And thanks to Denver's outdoor loving population, there are a lot of owners with RVs for rent. Rest assured your renting in good company with Outdoorsy as is evidenced by their near 5 star average review.
Colorado Teardrop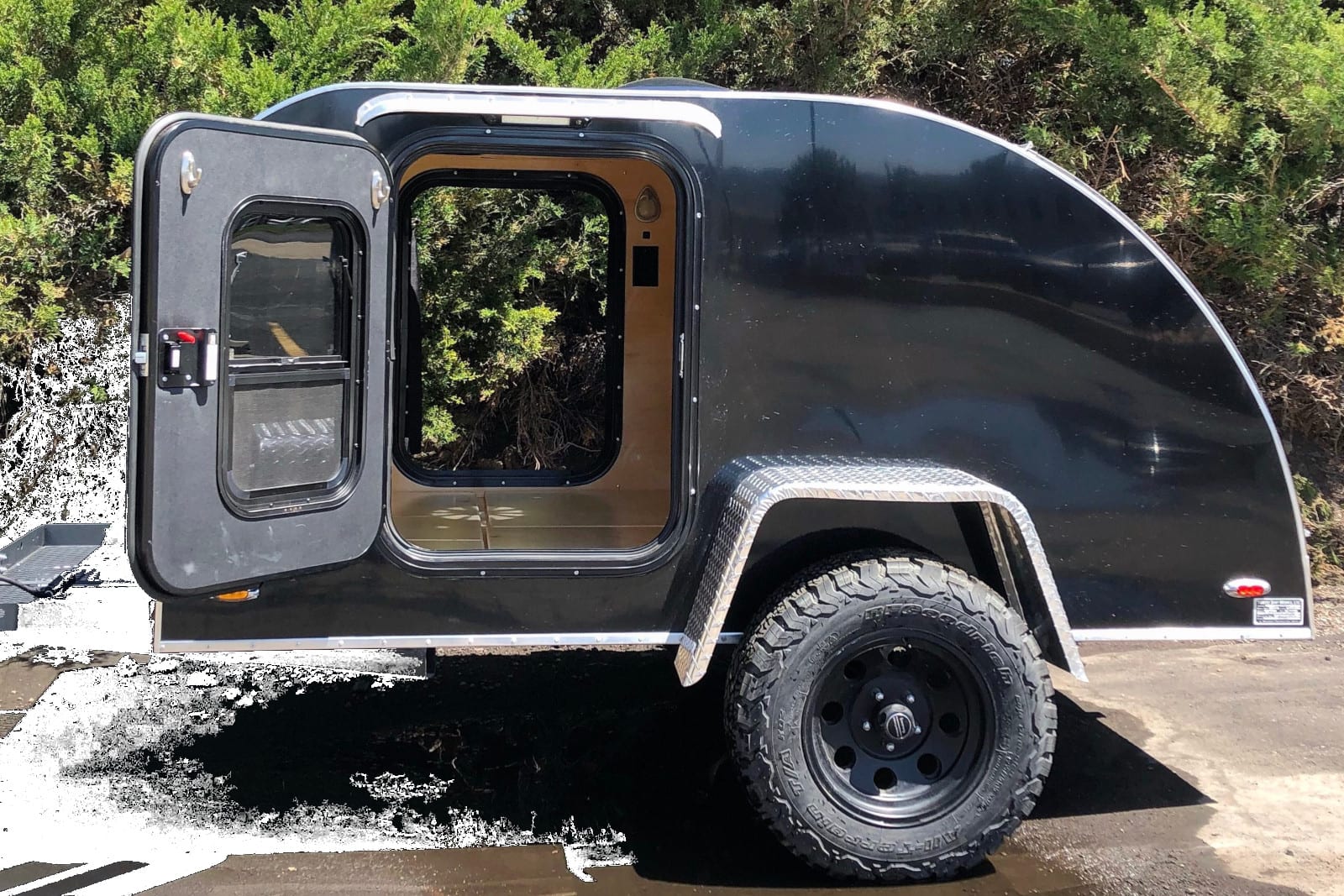 Made in Colorado, these new school teardrop campers provide the nostalgia and convenience of the originals. While they lack bathrooms and the ability to fully standup inside, they are among the easiest to tow. Most sedans with a hookup will be able to tow the sub 1000 pound teardrops. They come in a variety of models, ranging in size and amenities, as well as off road capabilities.
You can rent a Colorado teardrop from March 15th to October 15th. To tow all automobiles require a 2″ ball hitch on vehicle, a 4 or 7 pin connector on vehicle, as well as the towing capacity. Rentals require a 3 day minimum and a maximum of two weeks. Models to rent include The Canyonland and The Summit. They rent through a company called Spirit of 1876, which also offers rooftop tents, off-road trailers, camping gear, stand-up paddle boards and kayaks, Land Cruisers and Sprinter Vans.
B&B RV Rentals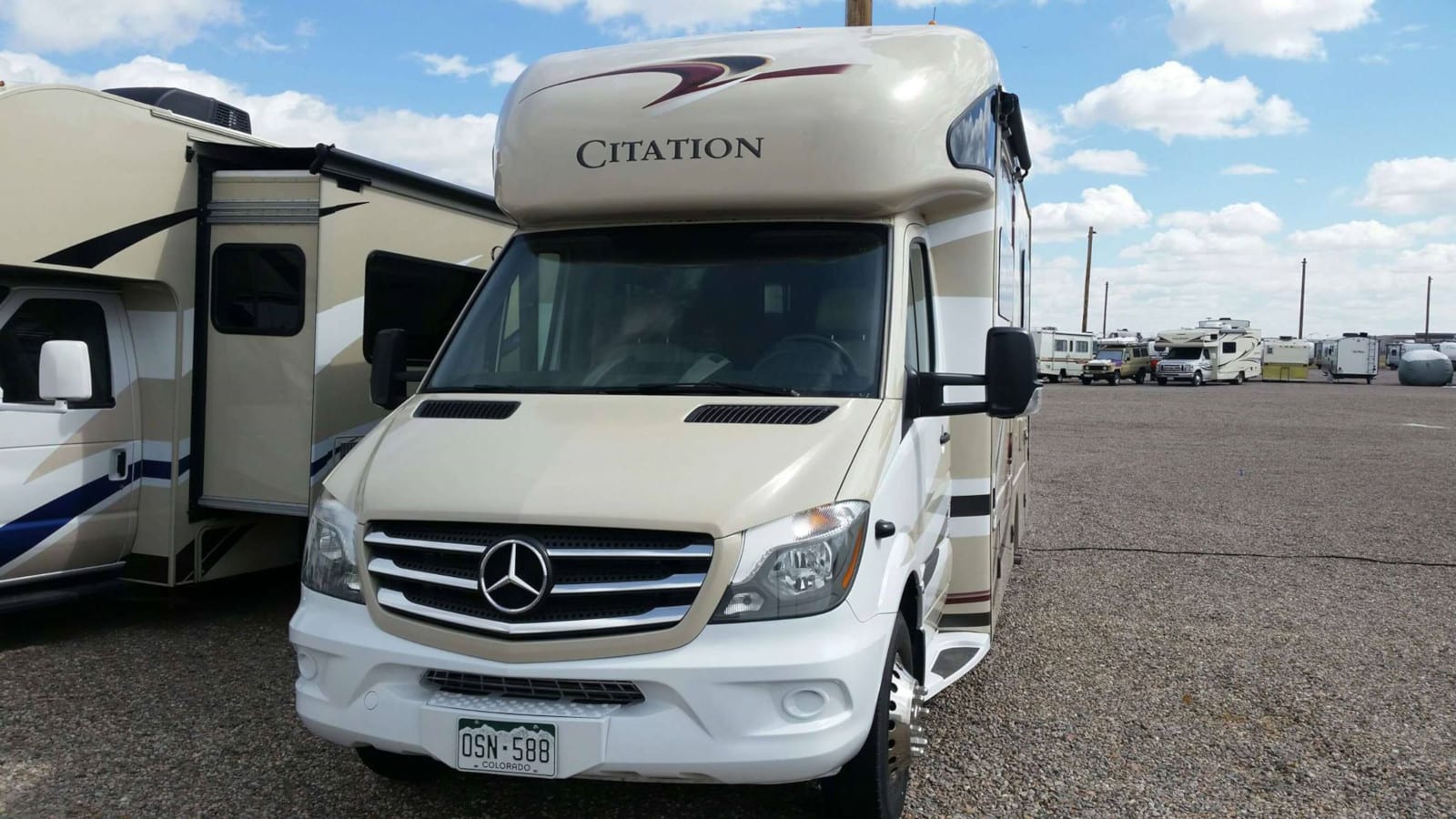 Founded in 1999, B&B RV is one of the biggest single-location RV rental dealers in the United States. You're assured a recent upscale model and reliable service from this local Denver company. Every season or two they replace retired units with brand new ones, selling off the old models. So if you like what you rent, you can consider buying something like it for a fair price later.
Choose from a huge selection of the world's top models, including including a top-of-the-line Mercedes Diesel RV rental. Averaging 18-24 MPG on the highway it's not your standard gas guzzler! They have pet friendly units, off-road/off-grid, and a plenty of lightweight campers available. Also, you won't have a tacky billboard on the side of your RV or travel trailer. They don't do that here.
Cruise America
Established in 1972, Cruise America provides more than 130 nationwide RV rental centers, from California to Virginia, and even Canada. There are 3 locations in Colorado: Denver, Littleton and Colorado Springs. All three of them open Monday to Saturday, closed Sunday. What's cool about this is that most rental centers allow one-way reservations in advance, with some restrictions. So you can pick it up in Colorado and drop it off in California!
They feature four models of RV rentals: Large RV, Standard RV, Compact RV and Truck Camper. The largest model has a maximum capacity of 7, so you should be good fitting the whole family or crew of friends. Amenities include air conditioning, fresh water toilet, gas cooktop, generator, refrigerator, microwave and shower. Units are pet friendly and towing is allowed if you have something like a jet ski or ATV.
RVshare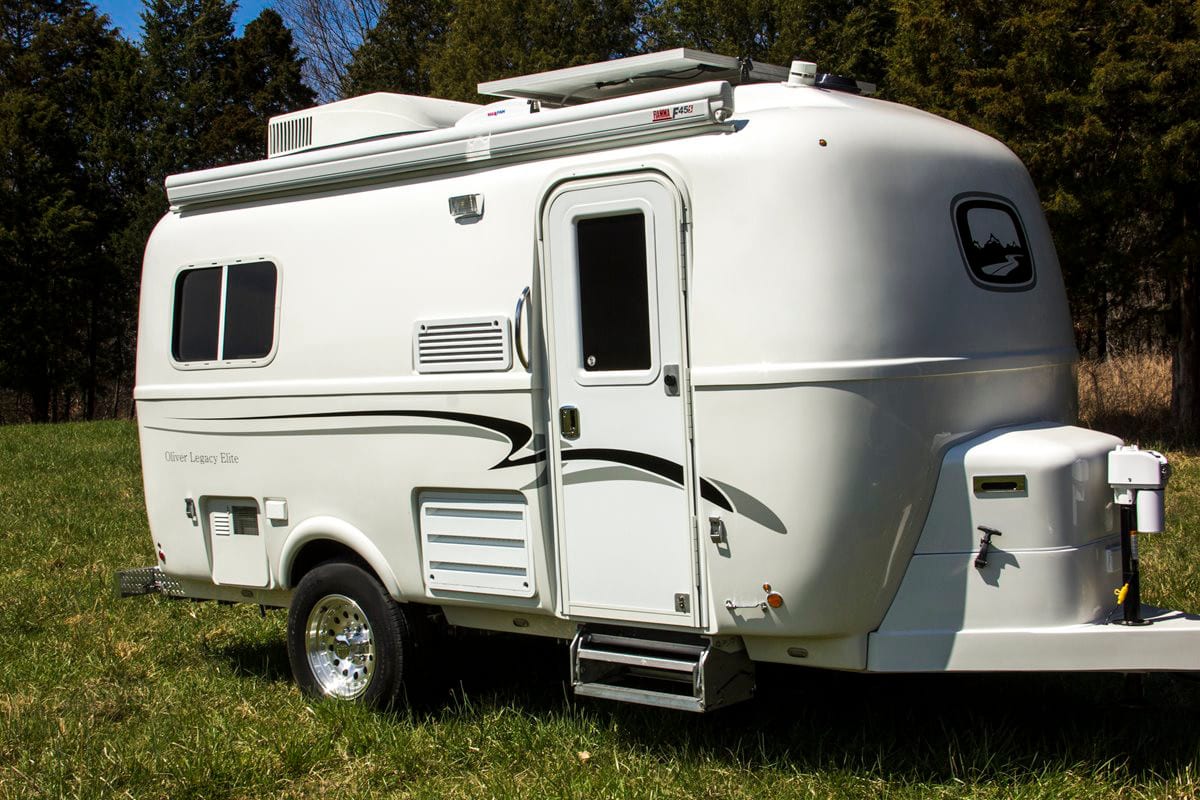 Another peer-to-peer rental servicing connects RV owners and renters is RVshare
. It was the first and still largest peer-to-peer RV rental marketplace in the United States, so you'll have ample campers to choose from. More than 60,000 RV owners in America list their vehicles.
You can find deals for less than $50 per night. Filter available rentals by Class A, B, C, and towable RVs. Like AirBNB, some units have an InstantBook feature, so you don't have to wait to be approved. This is especially good for last-minute camping trips or tailgates!
Staring at a starlit Colorado sky by the campfire is a pastime everyone should have the opportunity to try. So even if tent camping is not for you, consider glamping it by renting an RV or travel trailer in Denver!