Colorado is an outdoor lover's paradise. You've got mountains. You've got streams. You've got more fuzzy little woodland creatures than you could see on Saturday morning cartoons. You've got snow and all the outdoor wonder that dreams are made of.
The winter brings in the tourists to killer mountain destinations like Aspen and Vail, but how do you enjoy all the fabulous offerings of this great state come warm weather? Cue Snow Mountain Ranch.
More Than Just Mountains
Nearby Winter Park is another popular destination for anyone and everyone who loves the snow. The streets are lined with hotels, resorts, and quaint little shops full of equipment for the experienced skier or snowboarder and newbies alike.
Just down the road little ways sits Snow Mountain Ranch, a place where visitors can enjoy the stunning Colorado scenery via snowshoeing, sleigh rides, cross country skiing and even tubing.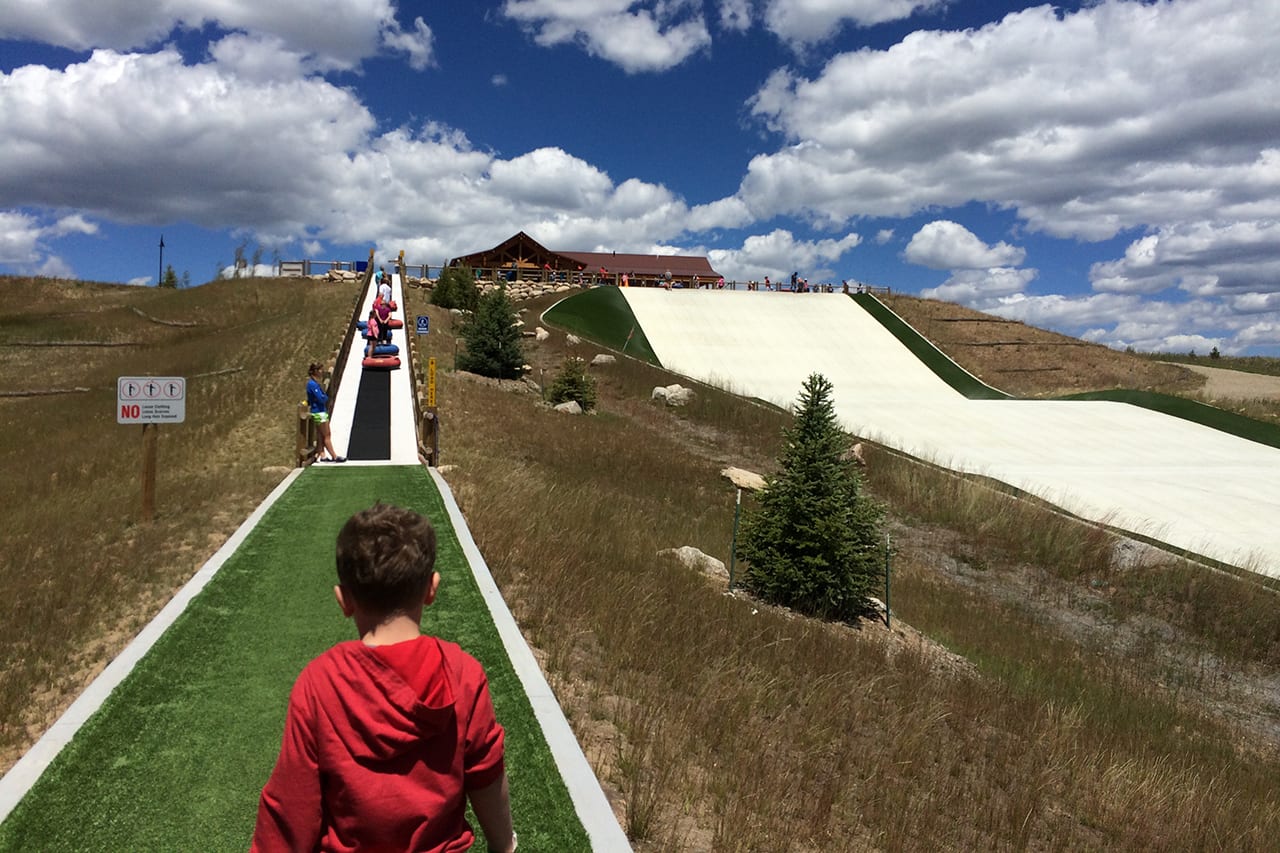 Tubing, an activity which usually comes out on top as a family favorite because it's easy for kids of all ages to do, was so popular that the great minds at Granby's Snow Mountain Ranch asked themselves, "How can we make this happen during the summer?"
Something You Surely Haven't Done Yet
Only the third of its kind in the entire country and the only one of its kind in beautiful Colorado, the team at Snow Mountain Ranch wanted to offer guests the "Colorado Rocky Mountain experience" associated with winter when they came to visit in the summer—and they did just that. This truly unique experience was created by Briton Engineering Developments Ltd. and opened in 2014. Although the attraction is only a year old, it's not lacking visitors.
The tubing hill is so popular that Snow Mountain Ranch reserves the slots in one-hour increments—which is actually brilliant, as it ensures that the hill is never so busy that visitors don't get a chance to truly experience it. They suggest you book your slot at least three days in advance, so get cracking!
An Experience For Summertime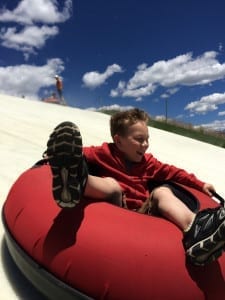 I'd like to say that this is a great thing to do with the kids (and it is) but I'd be lying if I didn't freely admit that the adults are having just as much fun here—if not more. Upon arrival, you must sign a waiver, and then it's time to hit the slope.
Helmets are available at no extra charge and kiddos ages three to six must ride in a double tube with an adult for safety. When you get to the top, the view of Snow Mountain Ranch and the surrounding landscape is phenomenal. Take it all in while you wait for your turn to ride.
Go down straight or get adventurous and let the operator spin you about or push you down backward. The cool spray that comes up from the slick track is a welcome and refreshing feeling on hotter summer days, although the temperature up in the mountains seems to be pretty comfortable all summer long.
Swoosh down the first hill and then slow down over the remaining bumps until your tube comes to a slow stop. Get up, head to the ramp, and do it all again—and again and again and again! You know you want to.
The hill has closed in the past on October 1.