Plan your next mountain adventure with the 10th Mountain Division Hut Association. Choose from more than 30 backcountry huts connected by over 350 miles of trails accessible to hikers, mountain bikers, skiers, and snowshoers.
Backcountry hut adventures offer a front-row seat to seemingly untouched fields of wildflowers, glorious colors, a pristine, snow-studded wilderness, and unparalleled mountain views and vistas.
The 10th Mountain Division Hut Association is a non-profit organization honoring the men of the U.S. Army's 10th Mountain Division who trained at Camp Hale in Colorado. These men were known for their love of the outdoors, self-reliance, and pursuit of excellence, much like those who feel called to trek to a backcountry hut today. Each of the huts in their system is dedicated to one of these lost men.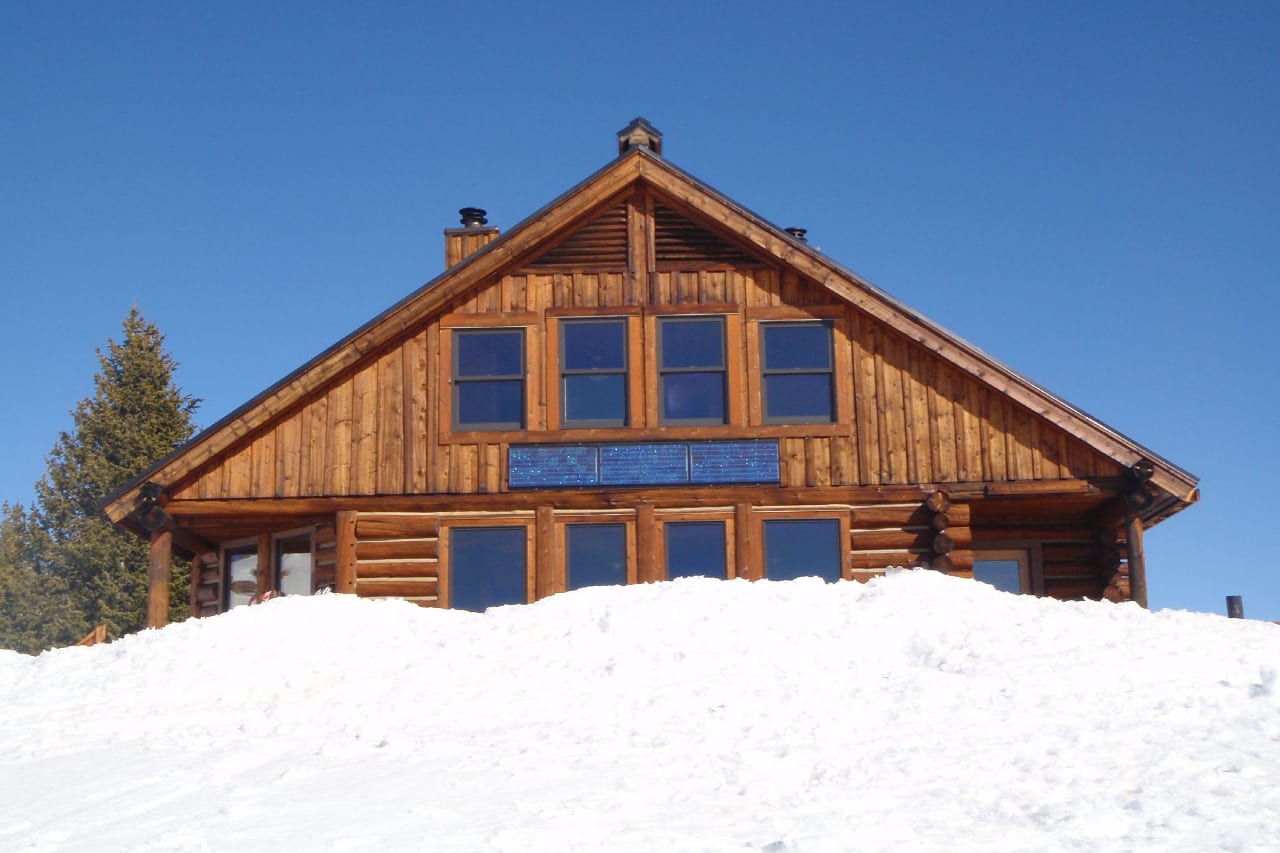 Prepare for your 10th Mountain Division Hut Trip
Hut trips are bucket list-worthy so start planning and preparing now. The average hut route begins at an elevation of 8,000 ft. or higher, is six to seven miles long with a 1,500 to 2,500 ft. elevation gain. Imagine relaxing in front of a warm fire in a hand-hewn hut at 10,500 ft. elevation on the Continental Divide!
Once tucked into a hut, you might find small solar refrigerators, solar or photo lights, wood-burning stoves, and propane burners, and you might even find a nearby tipi. Huts vary in size and amenities.
Some might be one small room, have one or two levels, sleep 3 or 16, include communal or private bedrooms, a filtered water system, and generally have outhouses rather than indoor plumbing.
If you've never hiked or cross country skied above 8,000 ft. for more than a few hours in good weather, you may not be quite ready for hiking in what can sometimes be extreme backcountry weather. Plan to begin with shorter trips at lower elevations and work up to longer trips at higher elevations.
According to the 10th Mountain Division Hut Association, the best known of Colorado's eastern huts is the Fern Lake Lodge, a cabin in Rocky Mountain National Park used by skiers as early as 1916. The first true ski hut in Colorado was probably created in the late 1940s when Billie Tagert and his friends fixed up an old miner's cabin at the head of Castle Creek near Aspen.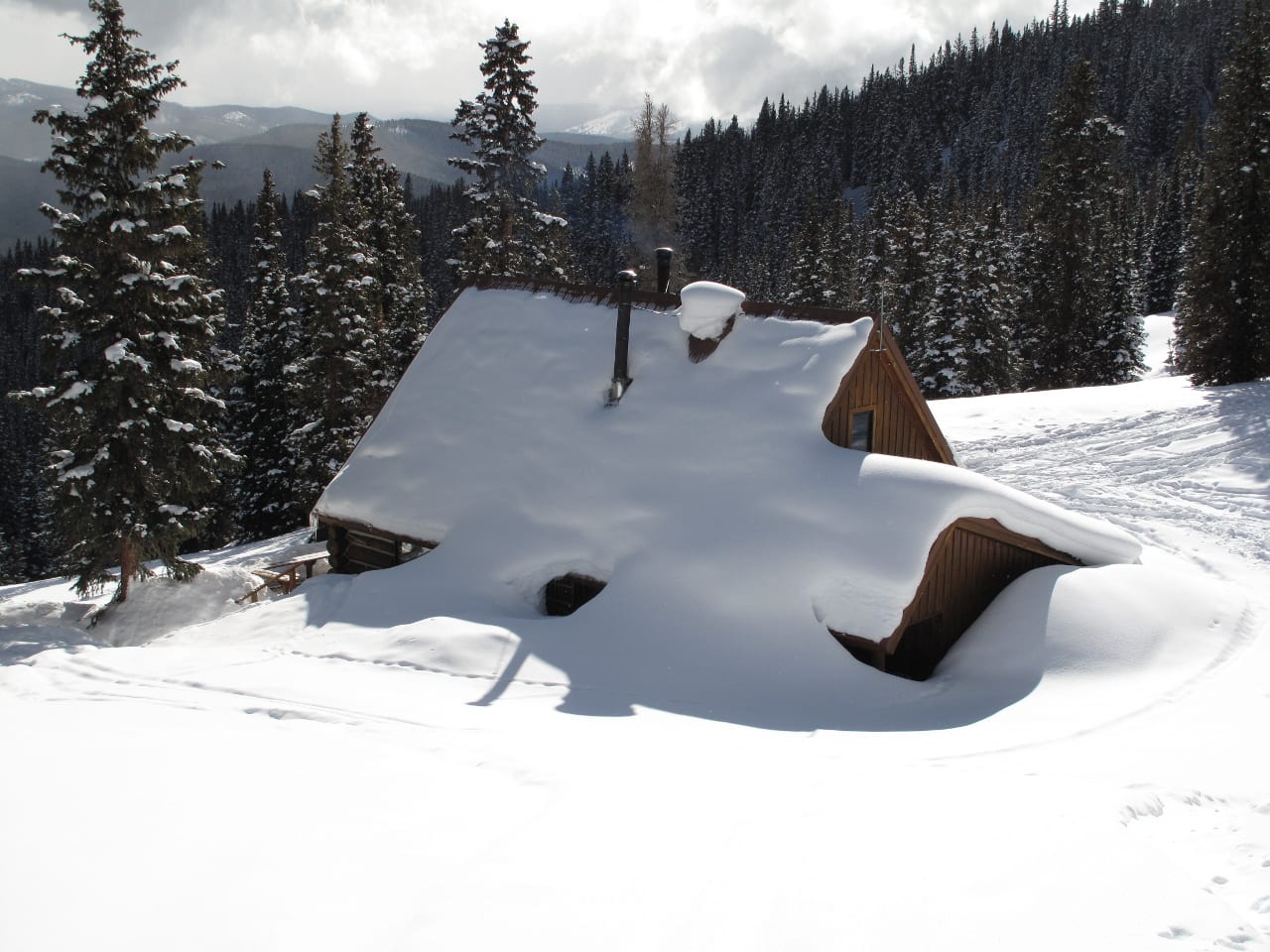 Whether your hut is near Winter Park, Steamboat, Aspen, Breckenridge, or Vail, you'll awake the next morning to miles of rewarding backcountry trails, superb views, and spectacular sunrises and sunsets.
You can book huts online in advance, which is advised to do. Backcountry huts fill up quickly during peak summer and winter seasons.
Wilderness and Hut Groups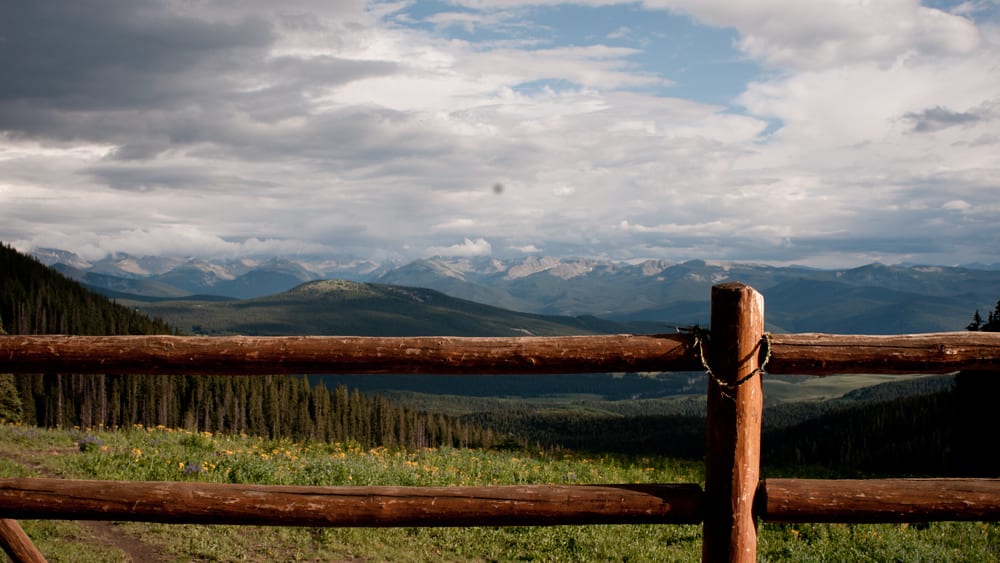 A number of other individuals, groups, or organizations offer backcountry hut trips. What you'll like about the 10th Mountain Division Hut Association is that their website offers the most comprehensive information on how to safely prepare for a backcountry hut experience.
They also offer wilderness first aid and avalanche training classes with lectures and hands-on practical skills. The website is loaded with hiking and skiing trail maps with GPS, weather, and avalanche information.
10th Mountain Division Hut Association
1280 S Ute Ave, Ste 21, Aspen
@10thMountainHuts
Call (970) 925-5775
Plan a safe and fun trip to a backcountry hut. Visit the 10th Mountain Division at olb.huts.org and get ready to scratch another item off your bucket list.