Lake Dillon is packed with 3,233 surface acres of serene and fresh alpine water, and the surrounding peaks make it a truly gorgeous place to camp, fish, hike, mountain bike, or picnic. But can you swim here? Read on to find out.
Is swimming permitted at Lake Dillon?
No, unfortunately. While loads of other outdoor recreational activities have the green light at Lake Dillon including boating, fishing, and even waterfowl hunting, swimming is prohibited here. Why?

A mixture of cold temperatures and water quality issues make swimming at Lake Dillon unsafe, according to Denver Water, who manages the mountain reservoir. And it's not just swimming that's prohibited here, by the way.
Think of almost any activity that puts you in direct contact with the water, and it's not allowed here––scuba diving, water skiing, etc. However, an exception is made for windsurfing (sailboarding) with a full body wet or dry suit.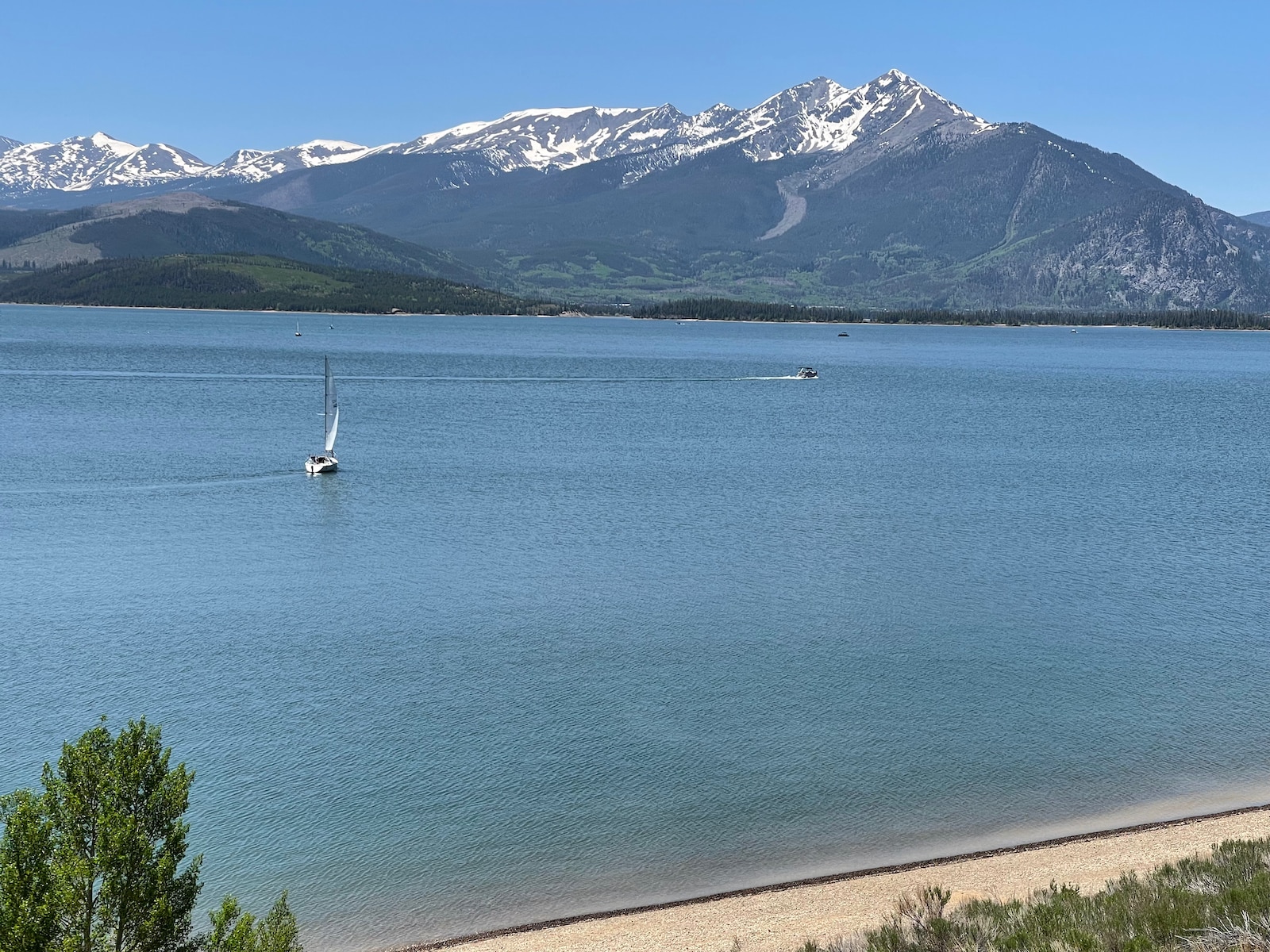 For a full list of rules and regulations for Lake Dillon, check out the Denver Water Dillon Reservoir website.
Local alternatives
So, what do you do if you're in the area on a hot summer day and want to swim?
Fueled by the scenic Blue River, North Pond Park sits just to the north of the reservoir and is great for swimming and paddling on a toasty day. Or, if you're looking for a more comfortable option, the many hotels and resorts in Keystone, Frisco, Silverthorne, Copper Mountain, and Breckenridge have many heated pools to choose from, and most include hot tubs.
Swimming is not allowed at Lake Dillon, but don't let that keep you from making a trip here. It's easily accessible from the Front Range and is an undeniably gorgeous place to spend an afternoon or weekend. Plus, you can rent a boat from either Frisco or Dillon's marina.