Georgetown Lake is visible from I-70 and one of the main attractions in Clear Creek County. Year round the lake gets use, especially for fishing.
The lake begins to freeze over around November and ice fishing commences when the ice gets thick enough, usually in early December. Later in the season, when the ice is real thick, the lake is often driven on.
Ice races are held directly on the frozen Georgetown Lake. It's not uncommon to pass by Georgetown, CO and spot a number of cars on the ice during mid-winter.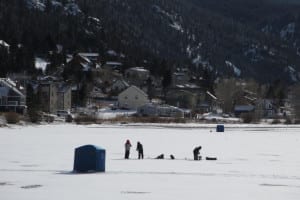 Folks coming from the Front Range can rent equipment for the day in Golden at the start of the mountains through Ice Fishing Colorado.
What you'll need
Auger (to drill thru ice)
Fishing rod
Lure/bait
Fishing license (16+)
Warm clothes
Refreshments
Getting There
It's located on Argentine St in Georgetown. Just exit the I-70 at Georgetown exit 228, and make a left at the traffic circle.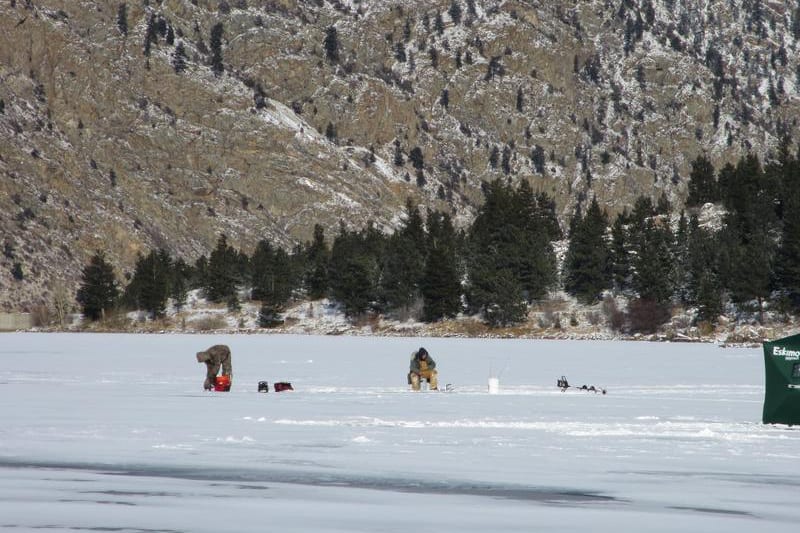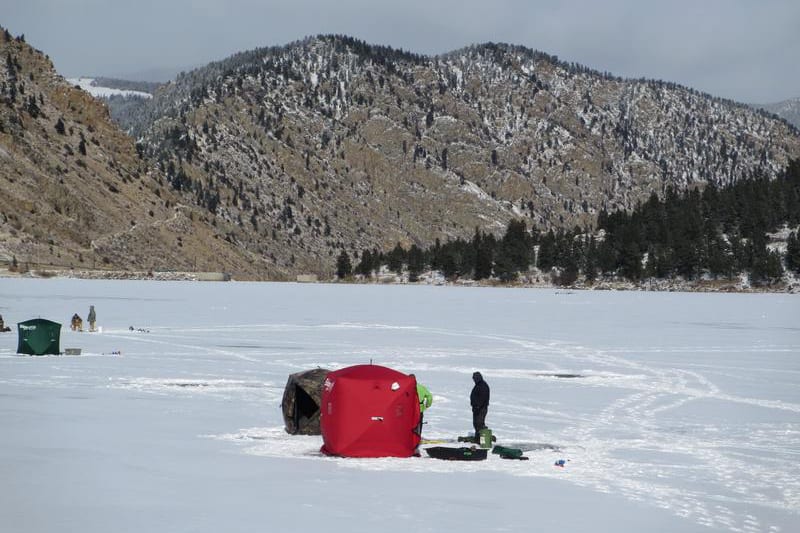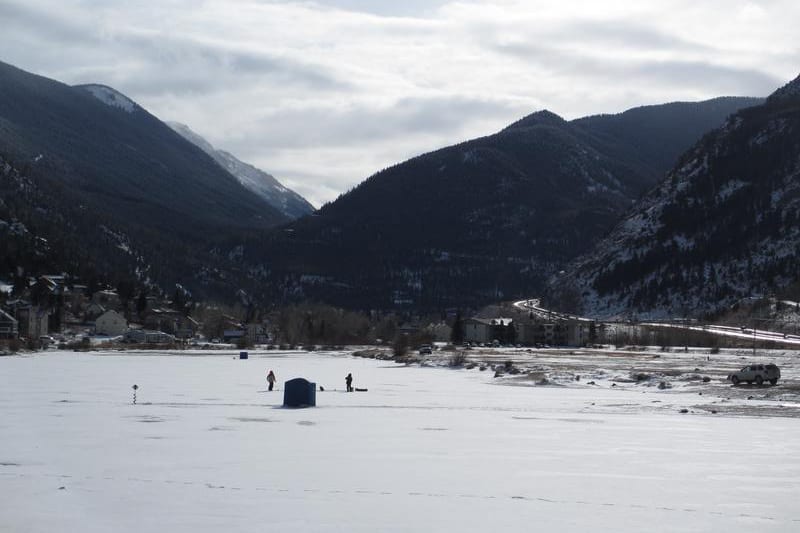 Browse some upcoming Colorado ice fishing tournaments.