It's easy to see why the Centennial State attracted 86 million visitors in 2017. While tourism may be expected to slow down over the winter months, things tend to pick back up for Colorado thanks to epic destination resorts like Aspen and Vail. These winter wonders are well-known and well-frequented, so it's often best to escape the holiday crowd in exchange for those hidden gems.
For those without a ski pass or interest in the sport, there are still opportunities to explore Colorado's unique winter wonders on a day hike. From the Front Range there are hikes to find in nearly every direction. Take a winter road trip to see what treasures you can find.
The best part about winter hiking is that many of the most populated spots are free of any crowds. Here are three top Colorado winter day hikes, which are within a day trip from Colorado's capital city.
1. Eastbound from Denver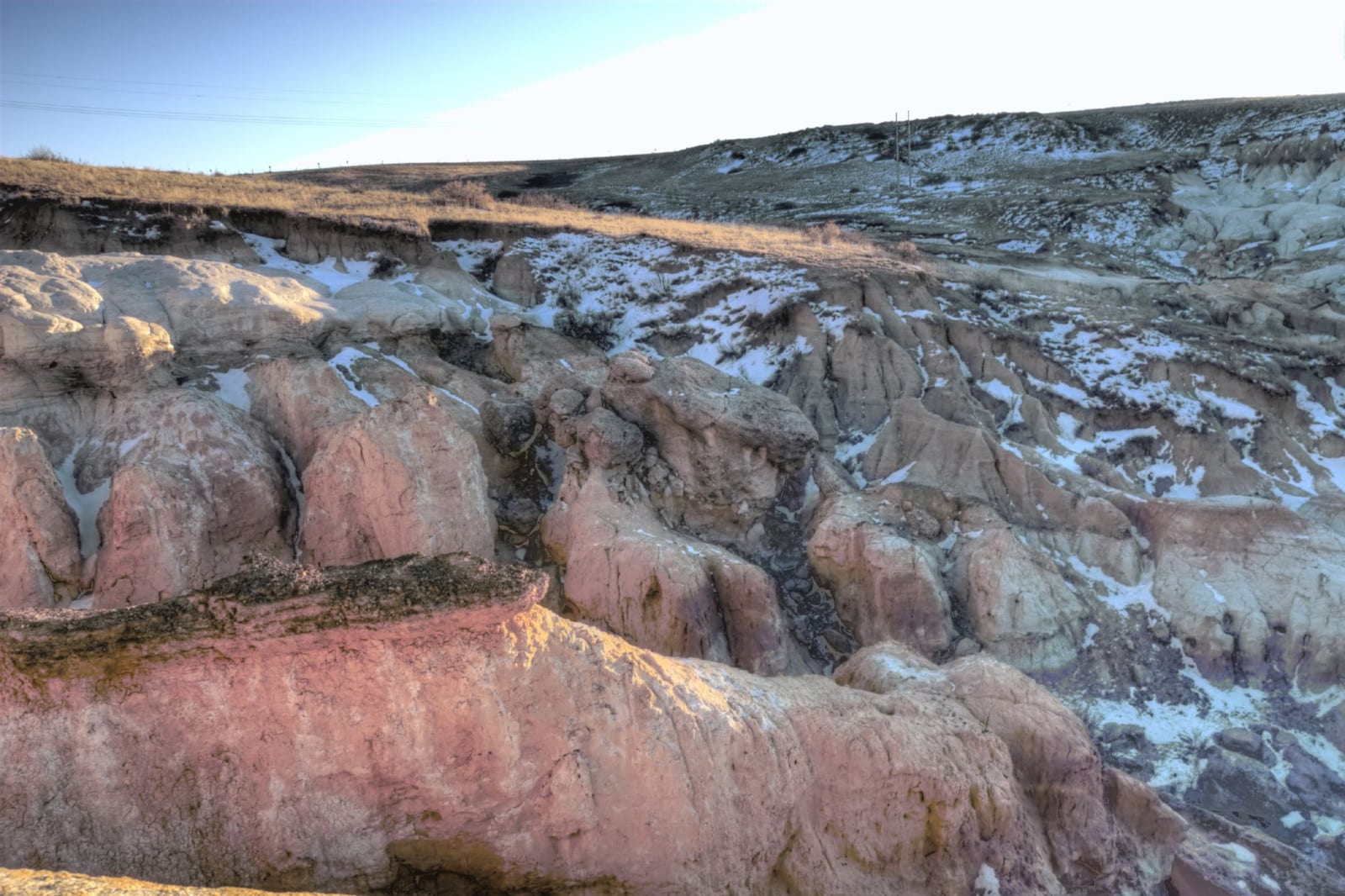 The Mile High City is often the starting point of many a Colorado adventure and every winter journey should kick off with a steaming cup of coffee. Denver offers quite the coffee variety here with roasters such as Corvus Coffee Roasters and amazing spaces such as the barista owned and operated Amethyst Coffee. Once that java lands and the humans are all fueled up, it's time to head on out to the Eastern Plains to check out some of the best scenery offered in the U.S.
From sprawling landscapes to interesting sculptures at the M12 Collective Experimental Site, this is a journey for the avid photographer as snow and flatland meet. The Eastern Plains offers visitors the opportunity to look in at local alpaca and donkey farms, as well as brush up their pioneering history. Stops along the way include Tall Grass Farms Alpacas, Longhopes Donkey Shelter, and the Comanche Crossing Museum.
Follow Route 70 and take the split down to Calhan for those who wish to spend their wintery days outdoors. The Paint Mines Interpretive Park is a breathtaking break from the anything that remotely resembles work. This journey from Denver to Calhan is a great day out, providing winter's hidden gems to those who think that Colorado only has ski slopes to offer during the winter months. The historical significance of this route will sink in as travelers make their way from one location to the next.
Frozen Ice Sculptures at Hanging Lake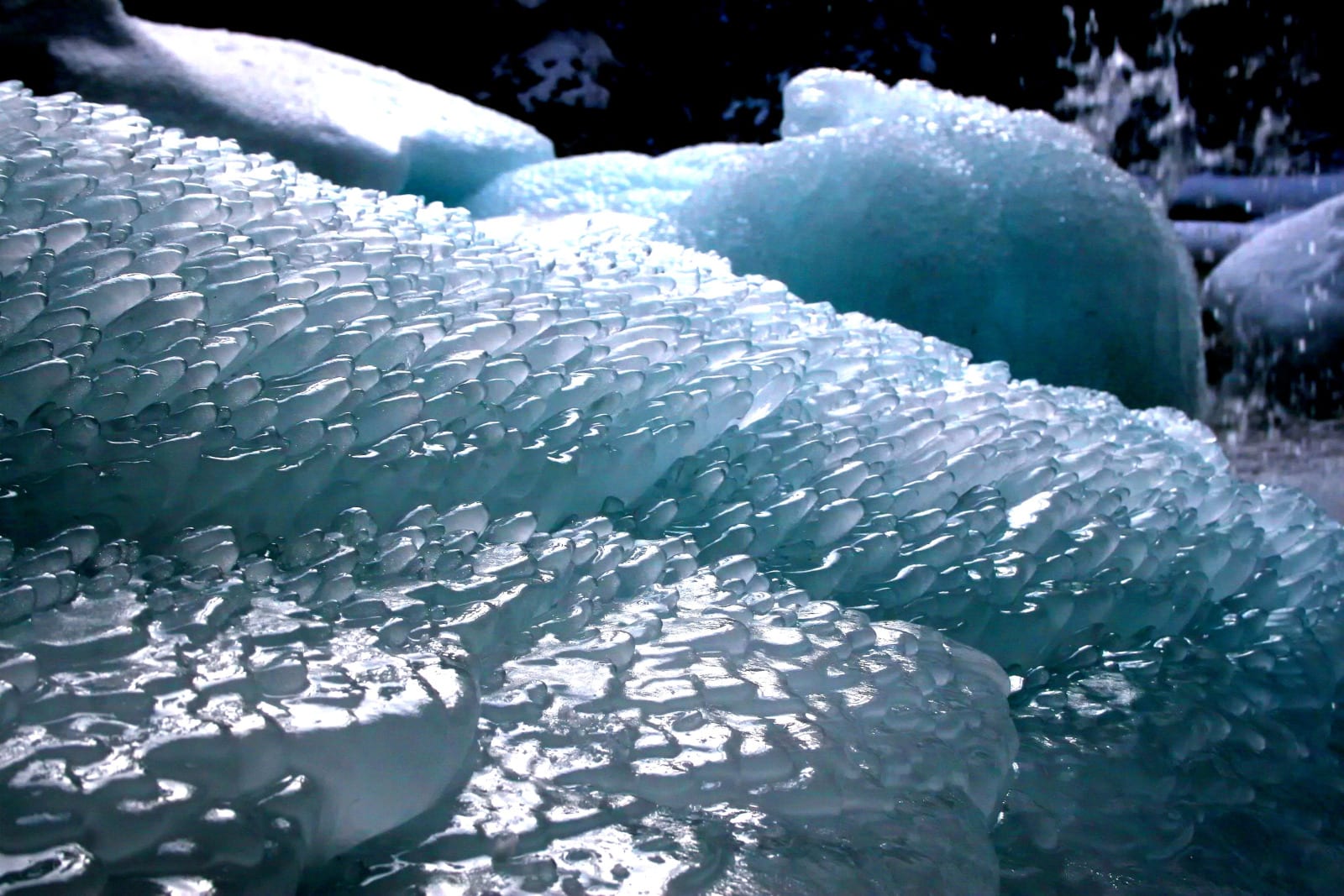 While the Hanging Lake is an exquisite site in summer with its crystal clear water, winter brings forth an entirely different scene. The stalactite-like icicles that form around the lake from the rocky overhead give it an ethereal look, providing the perfect scenery. The road to the lake can be treacherous in winter, which is why travelers should use caution and follow these winter driving tips.
To get to this hidden gem, travelers will need to head out to exit 121, go under interstate 70 and then make their way back eastwards, as there is no exit on the eastern side. Exit 125 will then lead them to Hanging Gardens. This hike, while not very long, will take quite a lot out of the average hiker. For those who are not that used to the trails, this might even be described as a difficult trail and a taking along a guide or experienced hiker will be a great help. The estimate time spent on the trail is around and hour to an hour and a half.
It's All Glass And Sky in RMNP
The Rocky Mountain National Park is home to one of the most stunning, yet hard-to-reach winter destinations on the planet. Sky Pond and Lake of Glass are along one of the trails that head up to Sharkstooth.
Both the pond and the lake offer visitors an indelible moment as they take in the scenery in the winter sun. These destinations are hardly frequented by visitors as the trail is often marred with bad weather and ice barriers, and only a clear winter's day makes the journey achievable. Be prepared for frosty conditions and pack accordingly.
This trail, albeit gorgeous, can be treacherous and should only be taken on by those who feel comfortable with a 12.6 (strenuous) rated trail. The round trip is around 9 miles and it's imperative to get an early start, and to keep an eye out for the weather. Hikers can expect to do a fair bit of climbing as well, and the right gear will make this journey a little easier. In frosty conditions, ice should be expected especially when nearing the Timberline Falls. Sky Pond is at an elevation of 10,900 feet, so expect thin and chilly air.