With Western Colorado's abundance of mountains and dry, fresh powder, you may have a difficult time choosing which resort to ski first. The slopes are quiet and free of crowds, so you'll spend more time carving powder than waiting in lift lines.
The following seven resorts are just a portion of the epic riding you can find in the Rockies. The complete list of ski resorts in Colorado features more than 30 ski areas, which can be open all at once, weather/conditions pending. Wherever you end up for your downhill turns, it's sure to be a fun time.
Uncrowded Ski Resorts in Western Colorado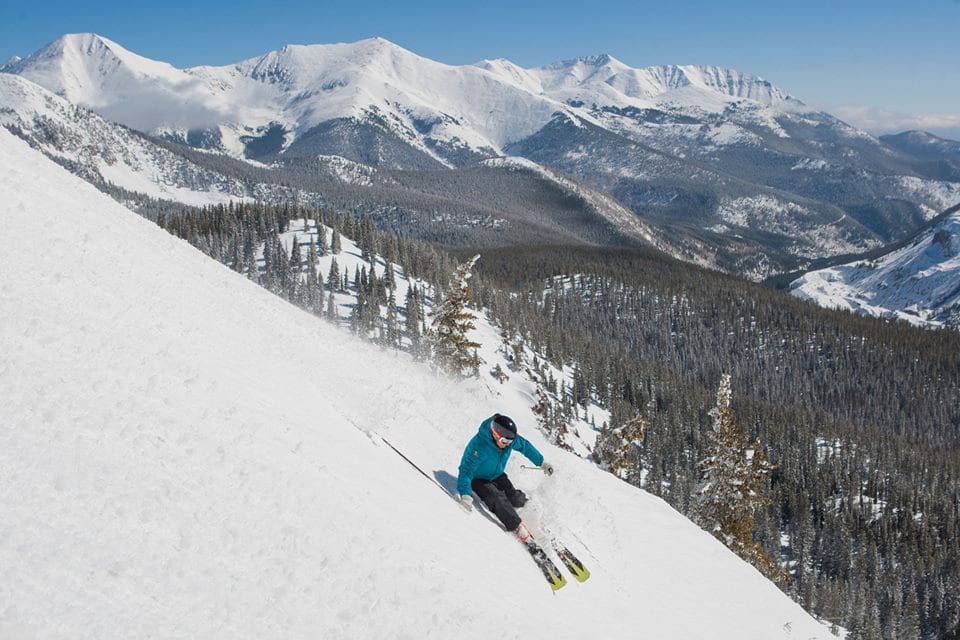 Whether you're looking for a quieter ski retreat, a family-friendly all-inclusive, or an intense adventure, you can find the further away from the capital city you go. Below are seven of the region's top ski destinations.
1. Silverton Mountain Ski Area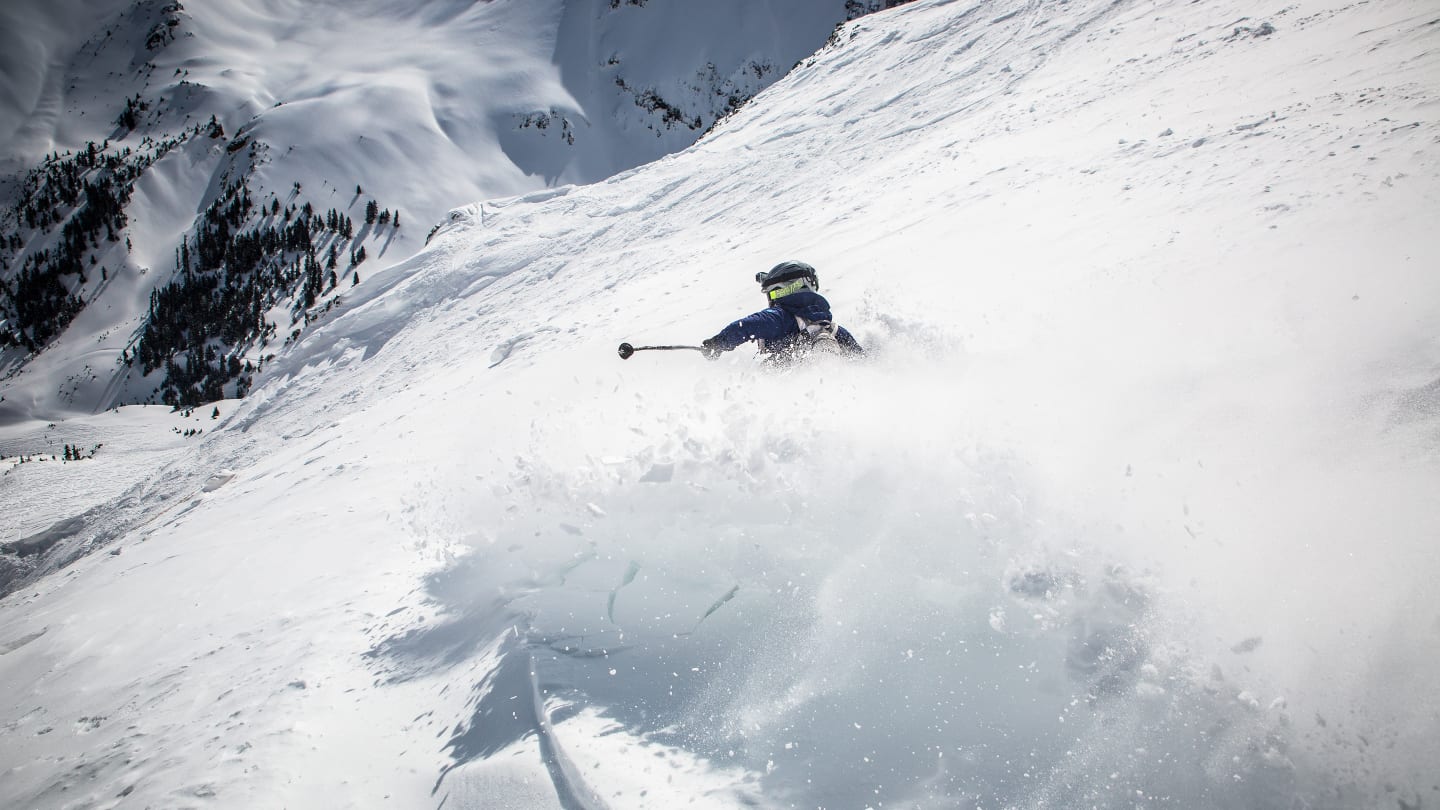 Silverton Mountain may only have one lift, but it can take you to the top of runs that drop over 3,000 feet. This is where to come if you are ready to push your limits with North America's highest and steepest trails.
Any way you choose to go down the mountain will be ungroomed, so be prepared for your choose-your-own-adventure skiing. If this is not enough to tempt you, check out their helicopter shuttle to take you to even more remote and private areas. Plan ahead if you come because Silverton specializes in ski and snow, so there is no lodging onsite.
2. Wolf Creek Ski Area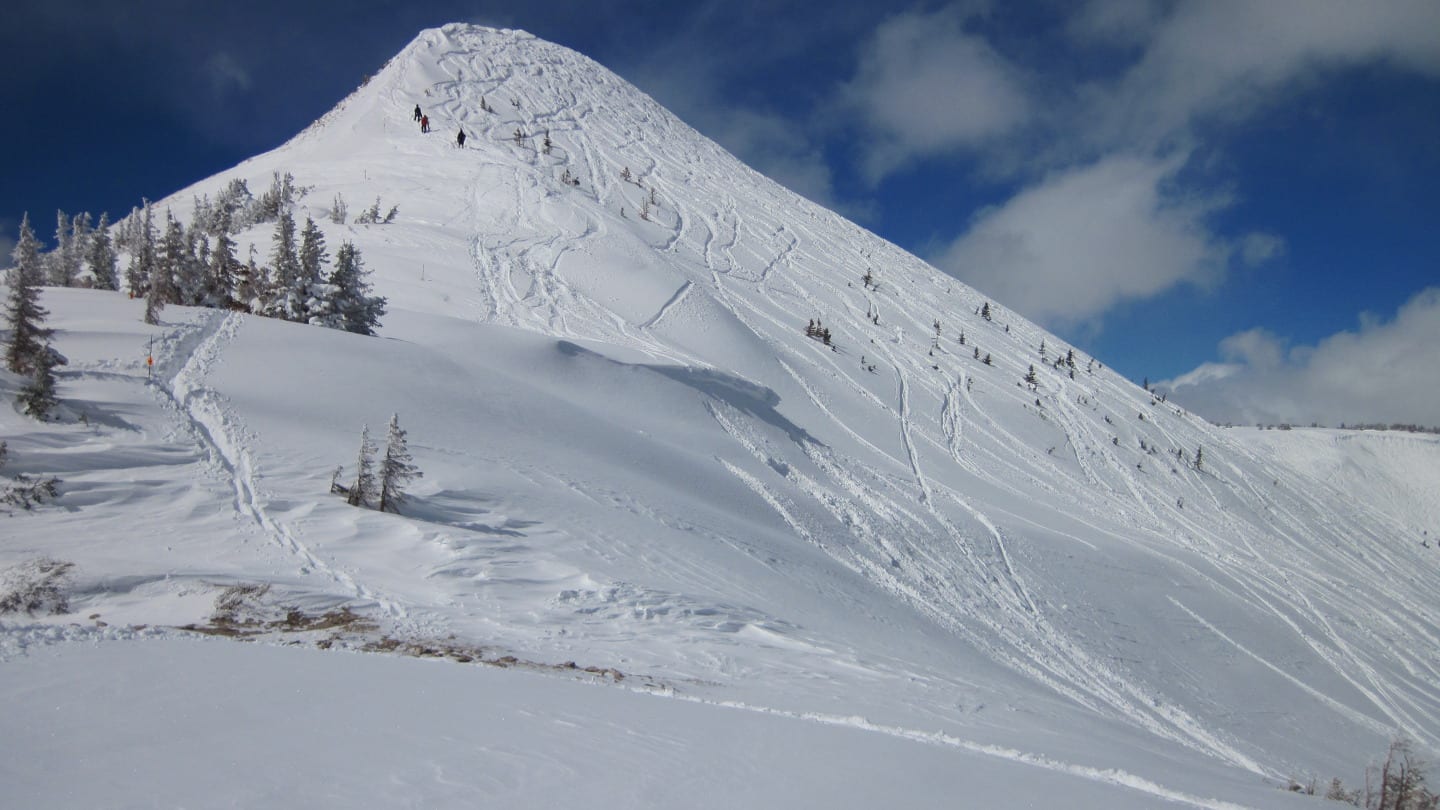 Nestled in the San Juan and the Rio Grande National Forest, Wolf Creek claims the most annual snowfall in Colorado. With equal slopes for everyone from beginners to experts, Wolf Creek is a destination for all.
The mountain has nine different lifts and its longest trail, Navajo Creek, is two miles long. Wolf Creek desires to please all variety of skiers with its diverse slopes and ample surrounding housing and dining options.
3. Monarch Mountain Ski Resort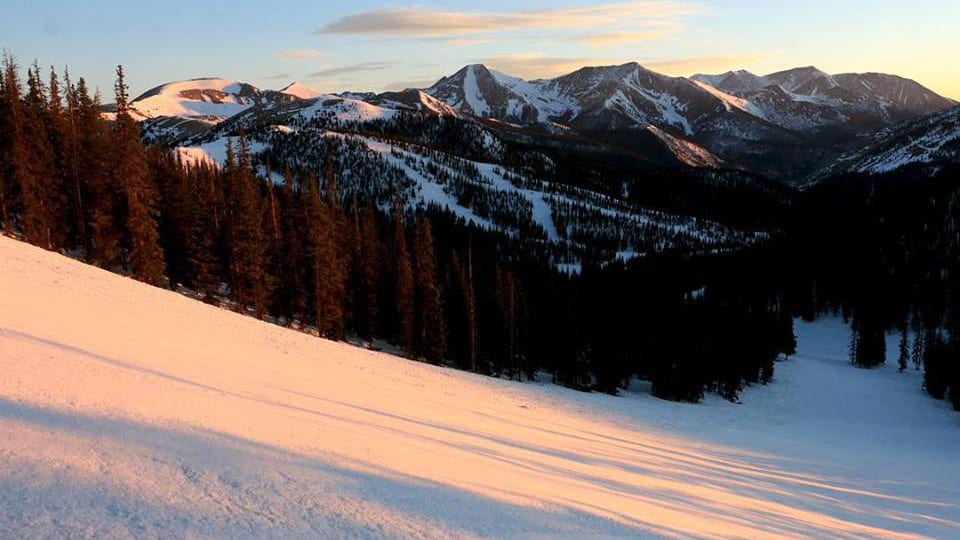 Monarch Mountain puts adventure and service at the top of their priority list. Whether you need an encouraging beginner lesson or are eager to tear up one of their over sixty trails, Monarch is ready for you.
If you want to venture out further, try a Snowcat Ski Tour. You'll spend a full day shredding backcountry slopes with the transportation help of a Snowcat. Last but not least, Monarch is looking out for your budget. By pairing up with many local motels and boutique hotels, Monarch makes sure you can bundle your lodging and ticket for the best price.

4. Powderhorn Mountain Resort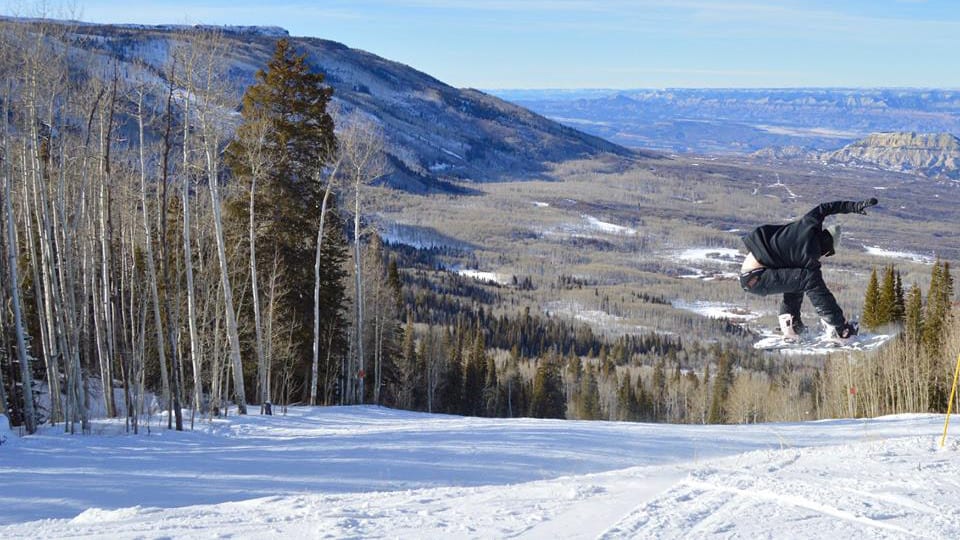 Powderhorn claims short lines and a slower pace, which both make for wider smiles. Don't let yourself think that the laidback attitude lets you leave without a brilliant trip though. With their new Flat Top Flier high-speed detachable quad lift, they make sure not a minute of your time is wasted.
Totaling forty-two runs, five lifts, and the best tree skiing around, Powderhorn is best for intermediate skiers. They do have a Sunset Grill, a Mountain Resort Lodge, and a gear and repair shop on sight. All in all, Powderhorn is a phenomenal one-stop shop for your ski trip needs.
5. Sunlight
 Mountain Resort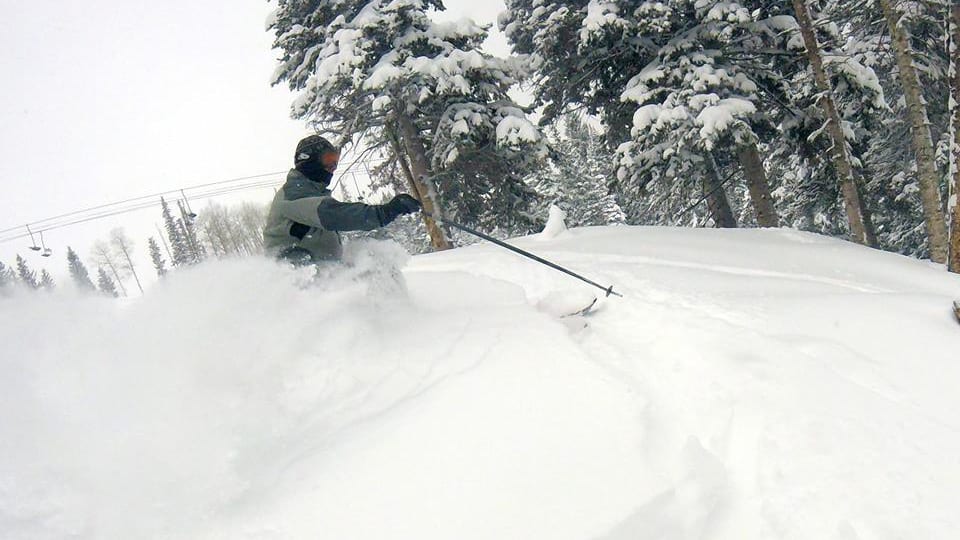 Sunlight is anxious to give beginner and intermediate riders a unique destination. The Ute trail is a two and half-mile green run that will give you a stellar tour of the mountain on your first go.
When you're all warmed up, try out one of Colorado's steepest runs, The Heathen, which comes in at 52°. Sunlight also offers Nordic skiing, snowshoeing, and a nearby hot springs pool, so there is fun for the whole family!
6. Purgatory
 Mountain Resort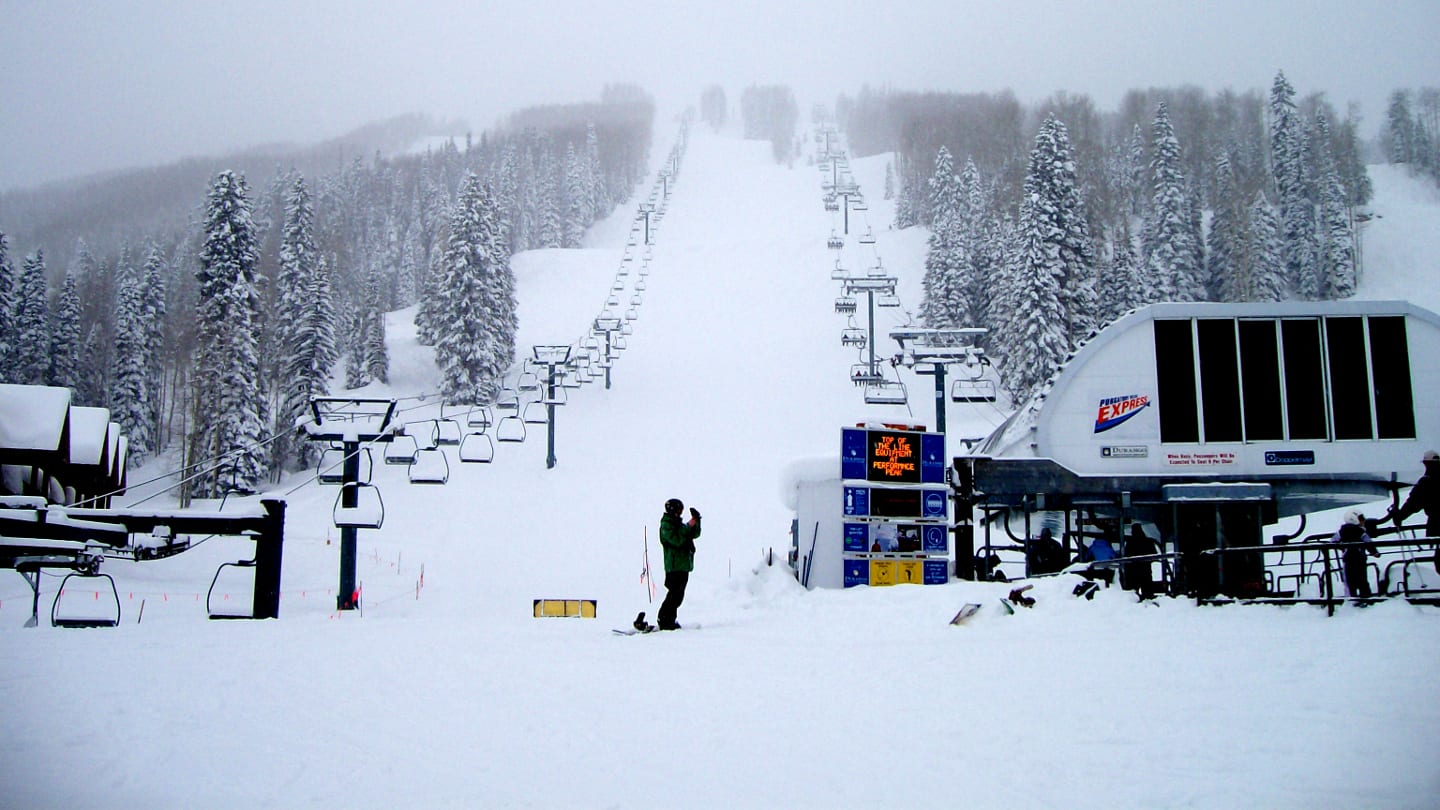 Don't let its name scare you away. Purgatory Resort is complete with its high-speed lifts, free lessons, childcare, and stunning onsite lodging.
They have more than just skiing, including dog sledding, tubing, sunrise yoga, and cowboy poetry. Purgatory makes it clear that they cater to all with their adaptive ski program as well. Whatever it is you need and are looking for, you can find it at Purgatory Resort.

7. Ski Cooper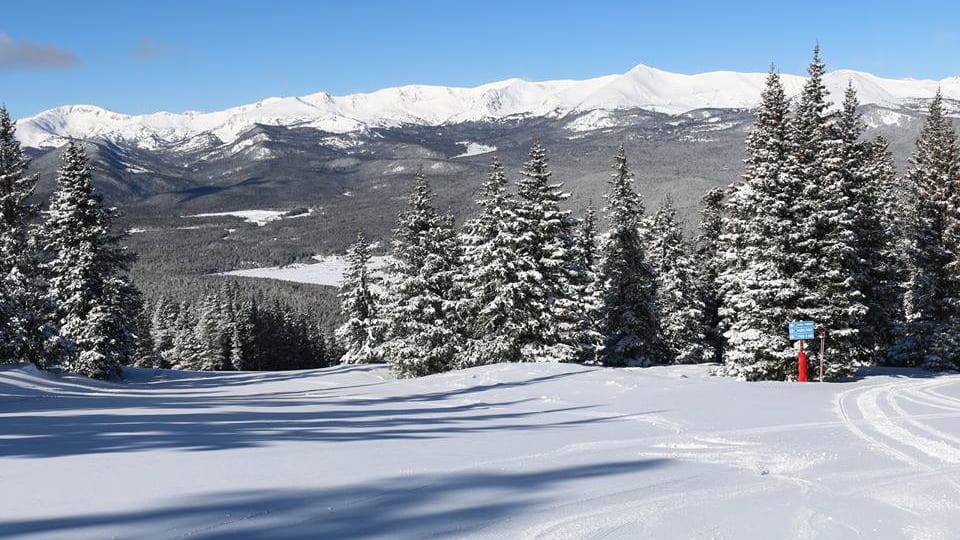 Cooper sets itself apart from every other ski resort in Western Colorado. For one it's the most eastern, just making the cut. First used by the 10th Mountain Division as a training ground, it's now a welcoming, wait-free ski mountain. By keeping an all-natural snow base, Ski Cooper asserts the softest snow around, making it a perfect place to bring the family.
With thirty-nine trails and four lifts, your family will have access to four hundred acres of fluffy powder on snow days. It has a cafeteria on site for the budget-conscious ones, and also an Irish Pub if you're looking for a little more grub. Cooper has some of the best prices in the region, so be sure to include it on your short list for your next ski vacation.
In conclusion, if you're looking for a thrilling mogul ride in the backcountry, head over to Silverton Mountain. Or, if you need a family-friendly resort with options at every turn, you can find it at Powderhorn or Purgatory. Whether you desire short lines or snowcat-assisted excursions, Western Colorado can check all your boxes.