Colorado conjures up images of sky high mountains and wide open ski slopes. Sometimes though you see resorts that are packed to the gills with people and lift lines that stretch back up the hill.
If you're looking for amazing skiing and snowboarding without the crowds of the Front Range resorts, consider these ski resorts in Southern Colorado. Most reside within the towering San Juan Mountains, which are some of the steepest in the state. Whether you're craving a little solitude or just want to find some untouched snow for first tracks these southern sleeper resorts serve it up and will have you coming back year after year.
Ski Resorts in Southern Colorado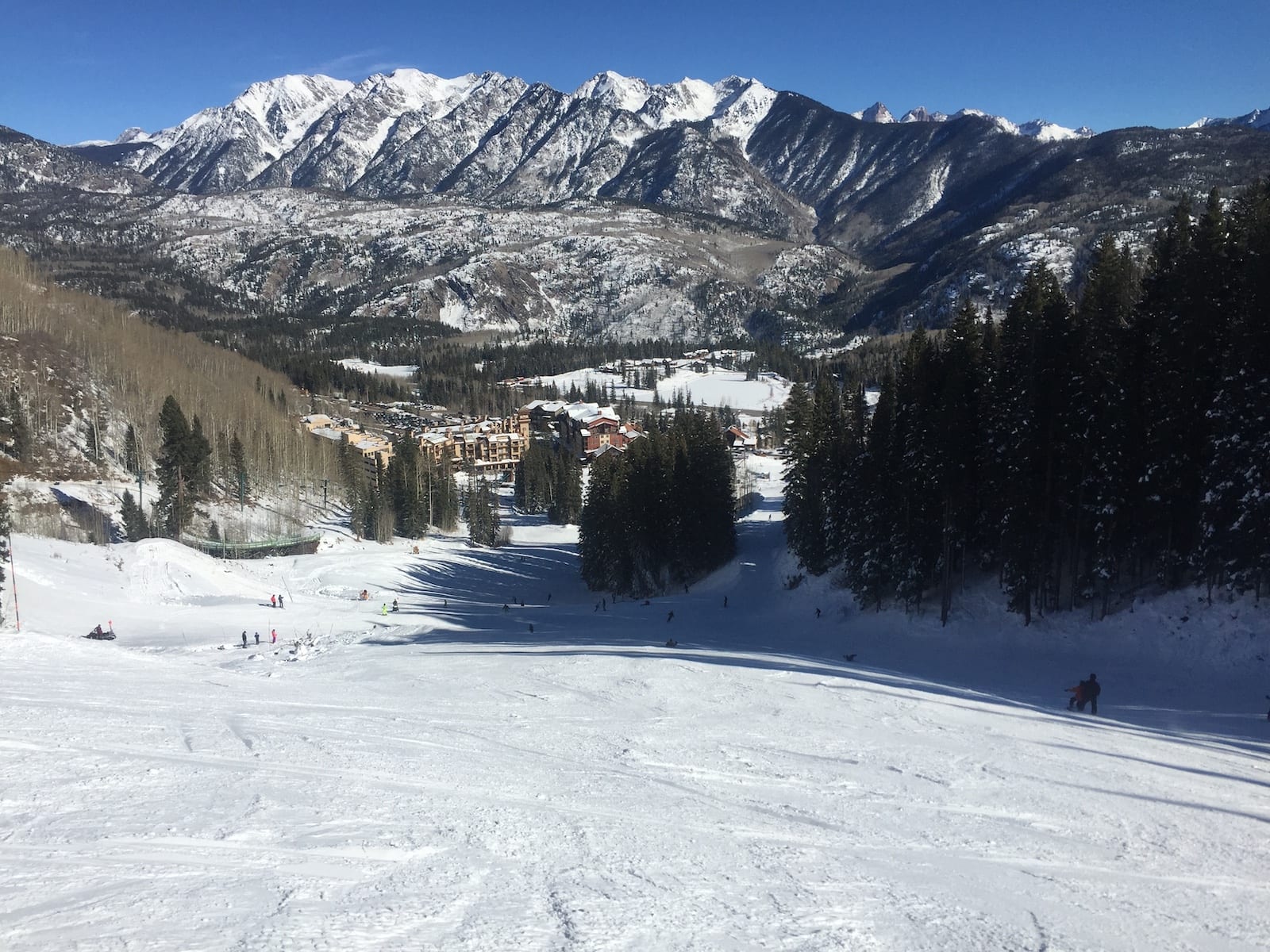 The south part of Colorado's Rockies provide both large ski resorts like Telluride and tiny ski areas like Chapman Hill. The former has a variety of top notch terrain perfect for anyone. The latter are best reserved for true beginners and their family members. At these small town ski areas the thrills are high, but the vertical is low. If you're looking for a lot of skiable acreage, stick to the first six below.
Here's a list of the big ski resorts in Southern Colorado:
1. Telluride Ski Resort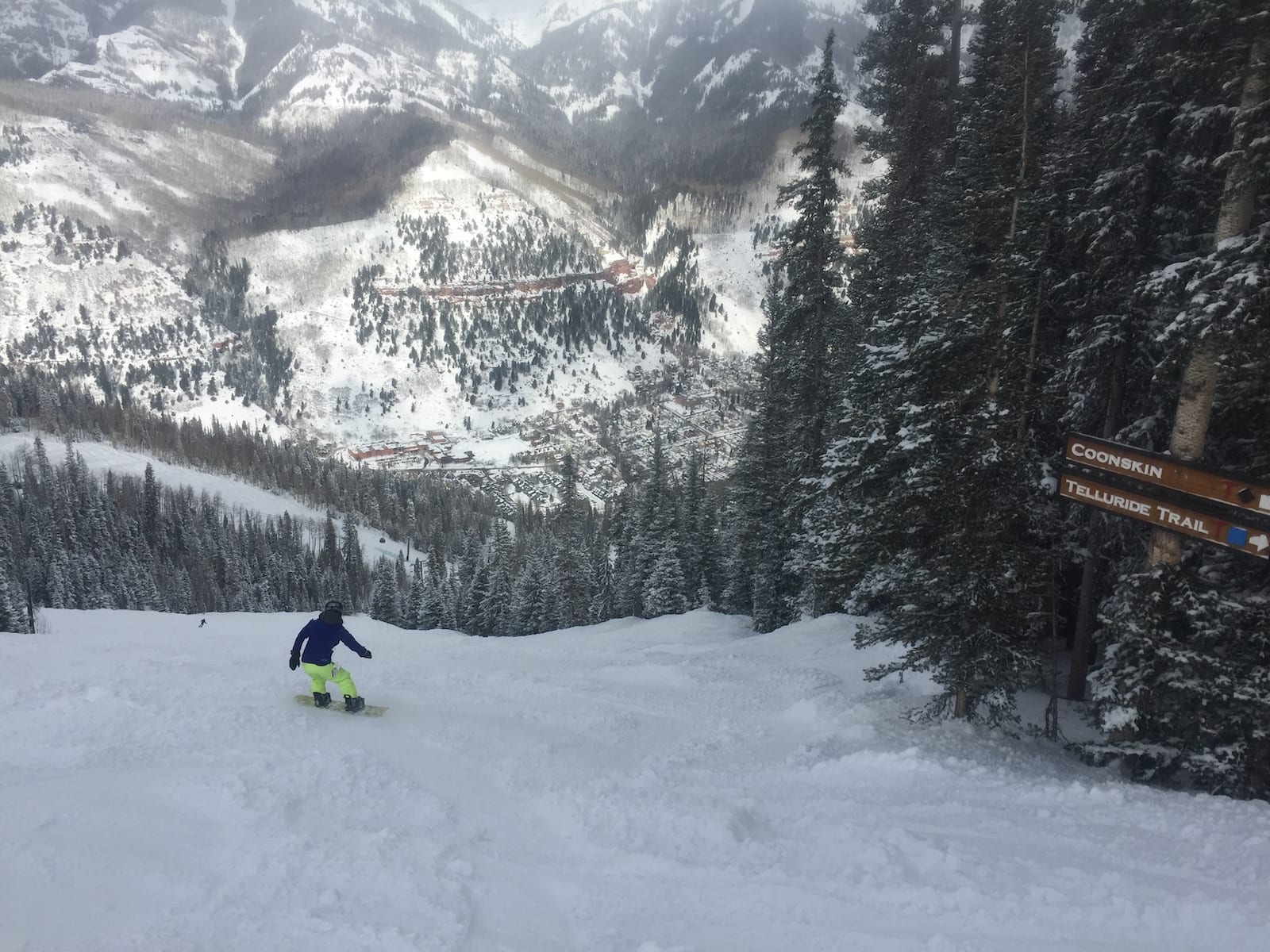 Telluride, with little argument, is the top ski resort in Southern Colorado. The vertical here is insane, 4,425 feet. There's more than 2,000 skiable acres and an above tree line lift-served summit elevation of 12,570 ft. This means prime bowl skiing in the San Juans. Everyone will be able to find a variety of terrain in this family-friendly mountain.
There are ski slopes that ride all the way into downtown Telluride, which is a gem of a ski town. A free gondola is provided to get you between downtown and the Mountain Village, so you're covered no matter where you stay. The well thought out ski slopes of Telluride are a pleasure to ride, and one memory you'll cherish for years to come.
2. Purgatory Resort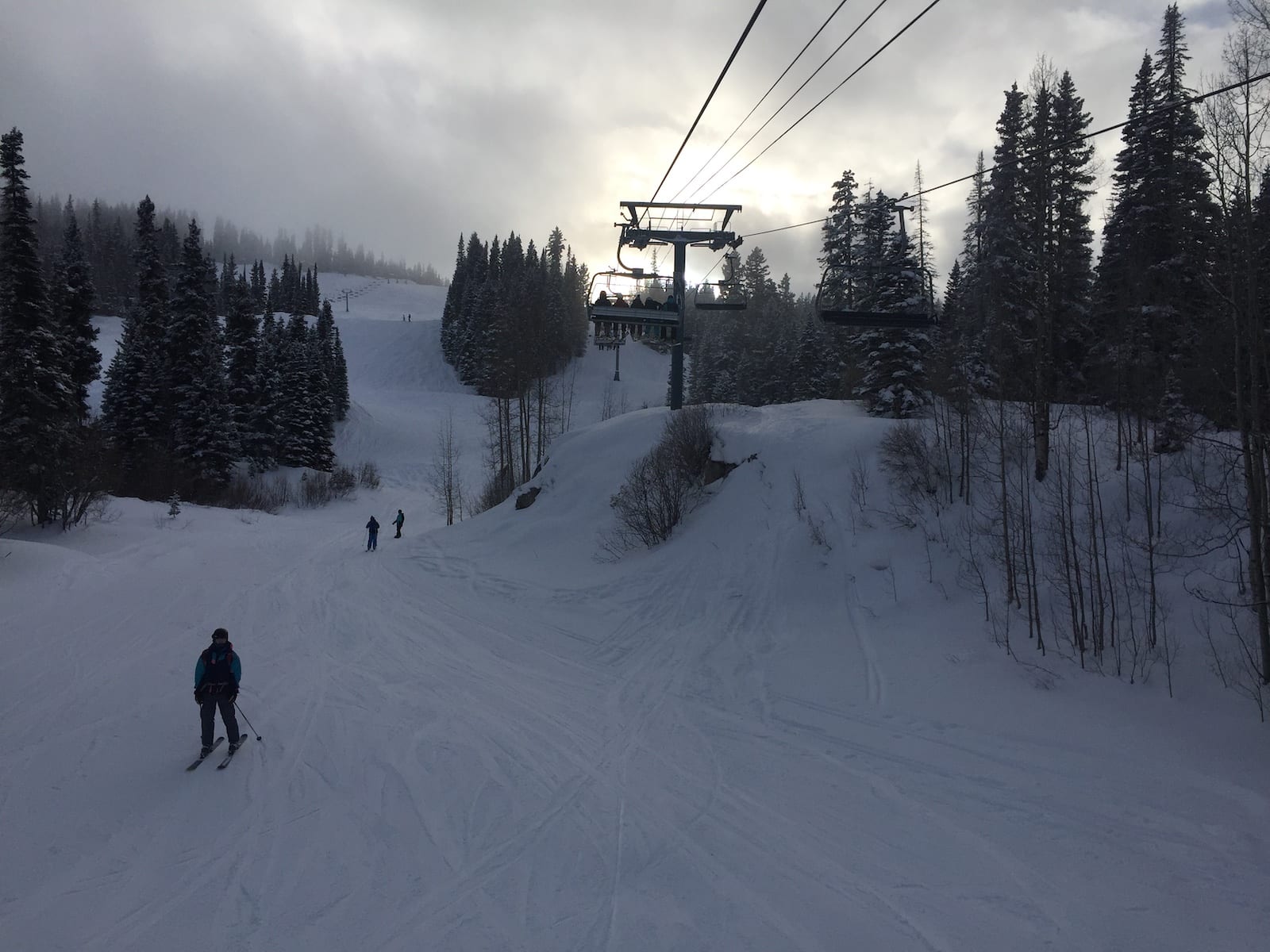 Durango's hidden and oddly named gem, Purgatory, is a locals' delight. The lift lines are short, the snow quality is light and dry, and the mountain has a plethora of trails to explore. There's more than 1300 skiable acres and a 2,000 foot vertical. You'll enjoy rolling, groomed runs, and expansive views of the San Juans, some of the most iconic mountains in Colorado.
Purgatory Resort has a fun base area with several places to eat and shop, as well as sleep. The ski area is located about 30 minutes north of downtown Durango, where you'll find every amenity you could use on your mountain holiday. If you're looking for a big fun ski resort that'll suit a range of levels at a reasonable price, consider the slopes of Purgatory.
3. Wolf Creek Ski Area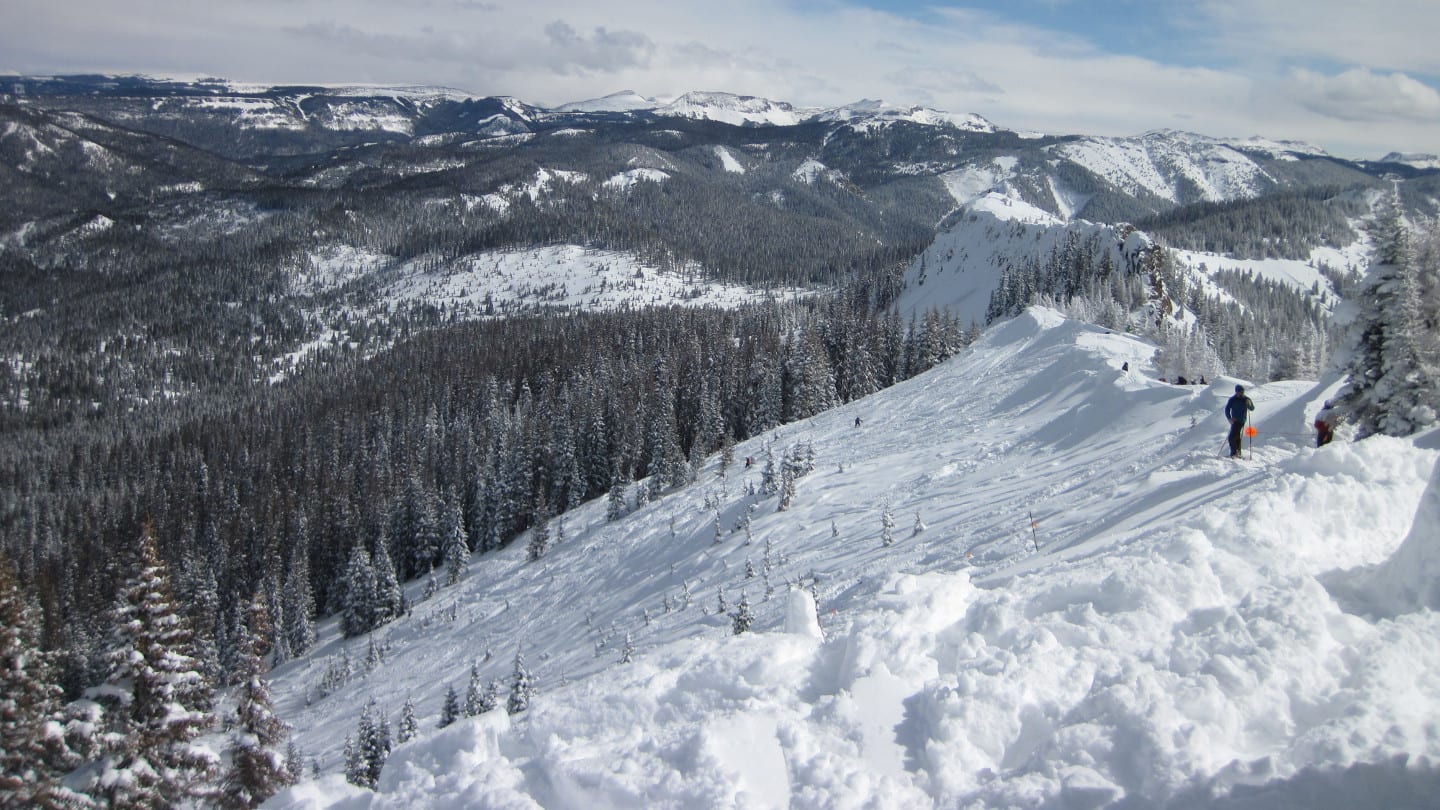 A locals' favorite mountain, you'll still see a large amount of tourists at Wolf Creek, especially from Texas, New Mexico and other southern states that can drive up. It's made up of a whopping 1600 acres of "the most snow in Colorado" with 77 different trails. Beginner enjoy a slew of rolling cruisers across the whole front side. Experts can hike up the summit in about 20 minutes to enjoy crazy cornice drops and deep powder stashes. There's also solid tree skiing and more brief difficult terrain at the waterfalls.
The base lacks lodging at this ski area but has a big cafeteria style restaurant and bar. The prices for both food and lift tickets are affordable. The local hot springs town of Pagosa Springs is 30 minutes west, 24 miles, or stay on the east side of the Continental Divide in South Fork, which is 5 minutes closer, 20 miles.
4. Silverton Mountain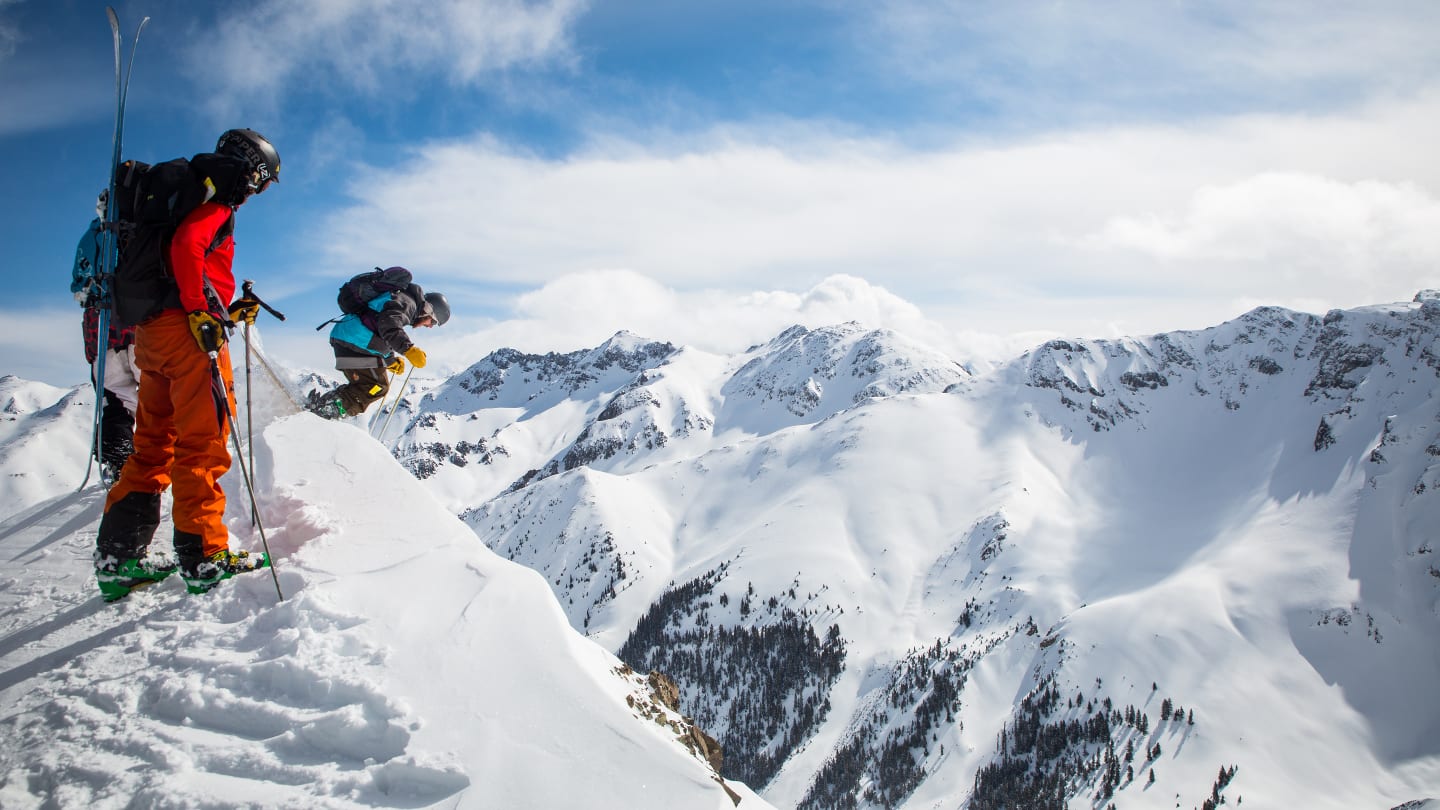 Colorado's expert only winter playground, Silverton Mountain, lies deep in the San Juans. It's high altitude riding with a lift served elevation of 12,300 feet. Backcountry safety backpack is required, including beacon, probe, and shovel.
With 400+ inches of light snow on average and the steepest runs in the state, you're in for a rewarding challenge, if you're prepared. There's only one chair lift that accesses all double black terrain. The ski area has no amenities aside from a small base lodge. Downtown Silverton is only 15 minutes away.
5. Monarch Mountain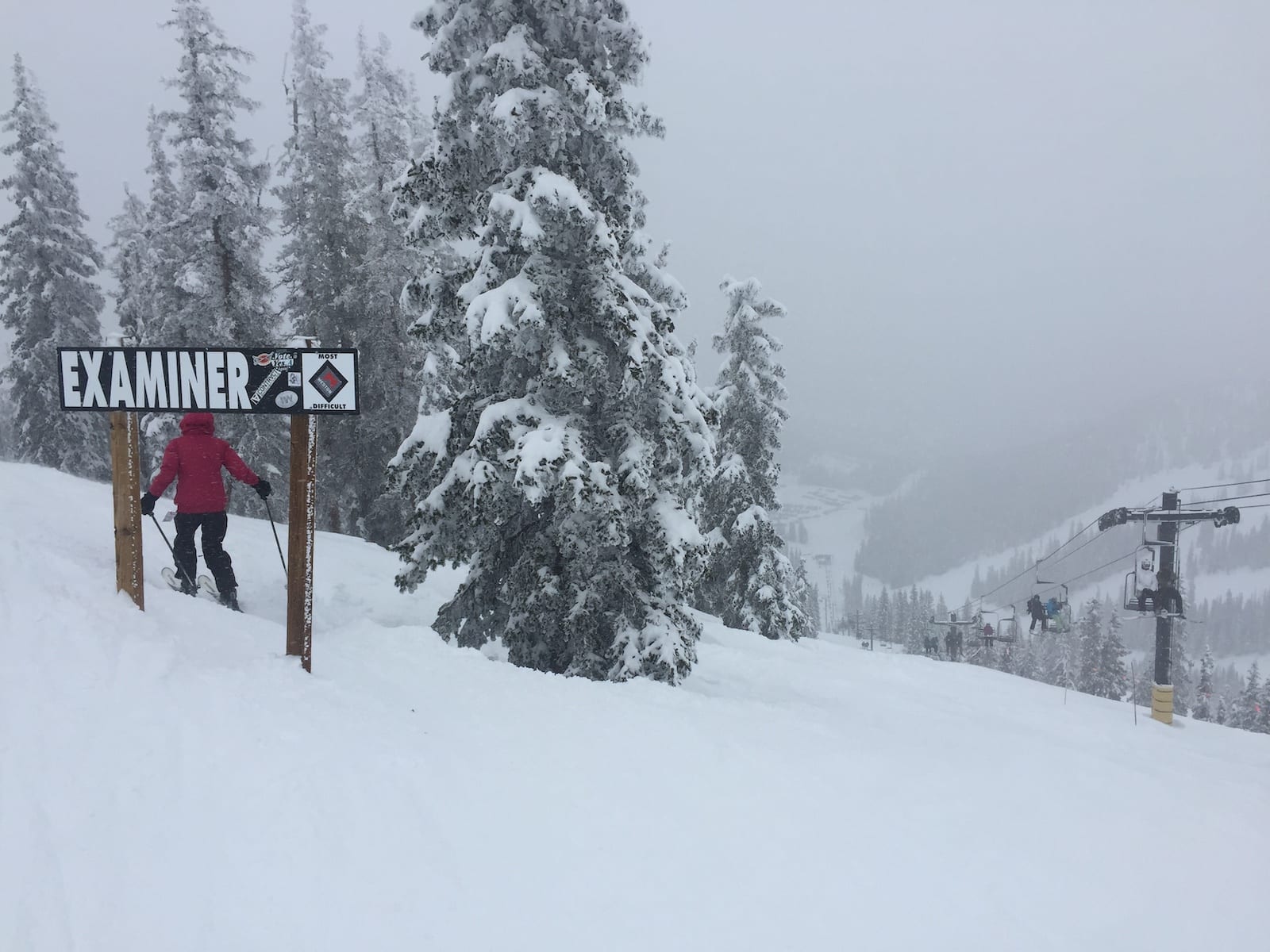 Tucked away in the middle on of Colorado on the side of the Continental Divide, this resort is the only ski area on this list that Denver is farther from than Colorado Springs. While Breck is a shorter drive for Colorado Springs locals than Monarch, the latter is much quieter, while the former contends with EPIC passholders and floods of tourists. The closest town restaurants and amenities is in Poncha Springs, twenty minutes east on Highway 50. Salida is the nearest real city and address of the resort. Though there is a bit of lodging on the highway between Poncha and resort.
While Monarch can't compare in size to others, it boasts a considerable 800 acres of varying terrain. Difficult runs and powder stashes can be enjoyed by hiking up to the top of Monarch Mountain. There's a gift shop and a couple places to eat in the small base village.
6. Crested Butte Mountain Resort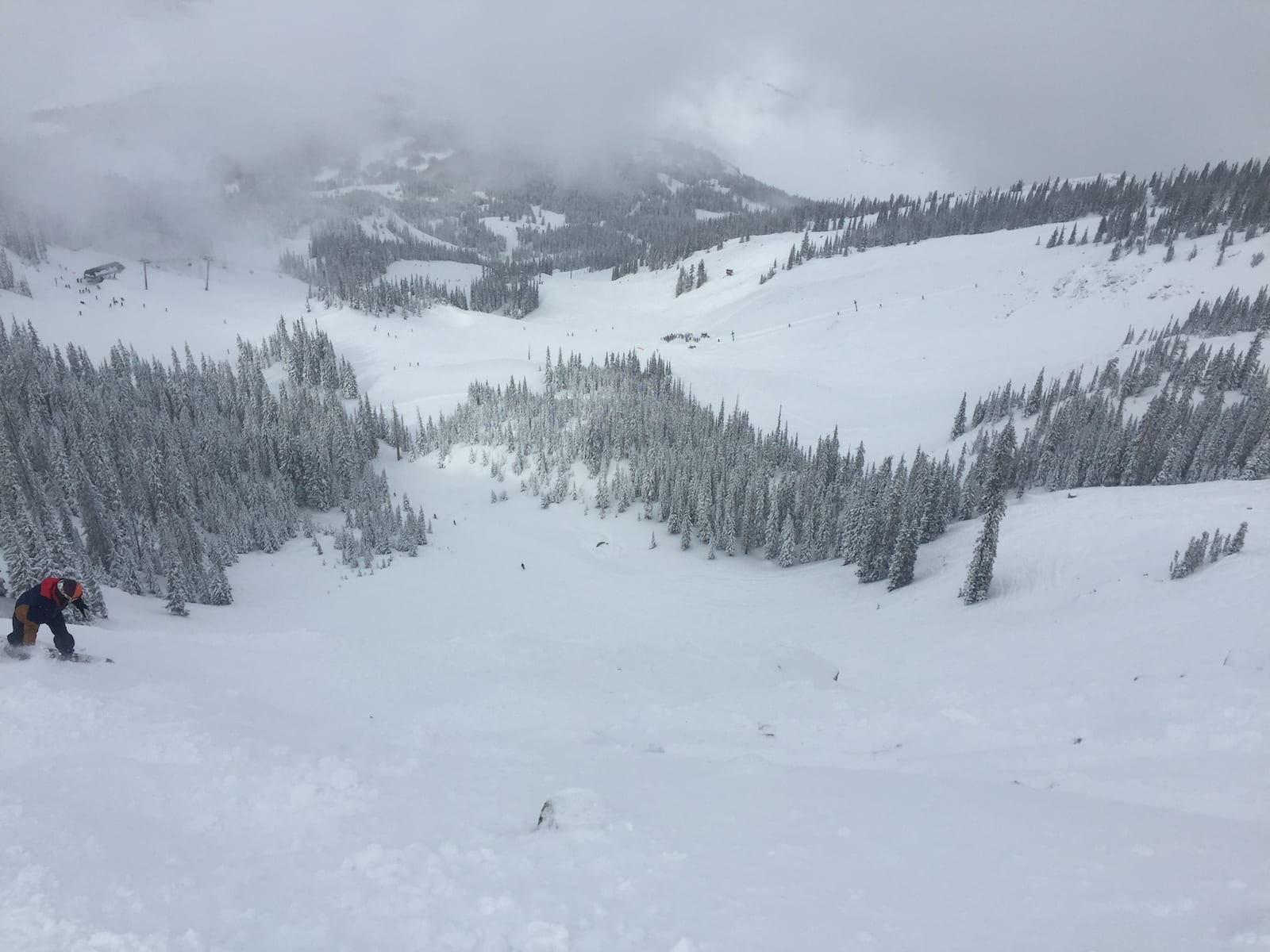 Purchased by Vail Resorts in 2018, Crested Butte is an easy place to like. The mountain is wicked looking with a variety of terrain for everyone. The lift served vertical is 2,775 feet, which is spread across 1,167 feet skiable acres.
The mountain town has a great feel to it, with dozens of cool businesses in its picturesque downtown. There's also a mountain village with a smaller set of shops and restaurants, but a lot of resort owned lodging. The latter often equals discounted lodging with ski ticket deals. It's located about 4.5 hours from Denver, weather pending.
Here's a list of the small ski areas in Southern Colorado:
7. Cranor Hill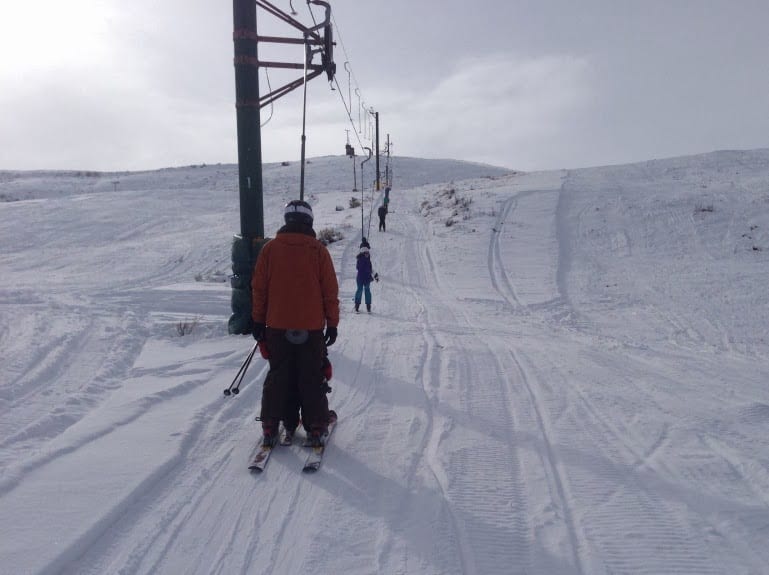 As one of only a handful of Colorado small town run ski areas, Cranor makes a great place to learn the art of skiing for cheap prices. This local Gunnison ski area got its start in the 1960s. It's worth noting that this ski area only opens an average of 1 in 3 seasons. It relies on natural snow, needing 16 inches of snow base to open. By mid-January it's either opening or its not.
The vertical of 305 feet covering 45 acres. This is more than enough though for true beginners to work on their craft among others in the same boat. The base area has a classic lodge for selling tickets and concession food. Cranor Hill is mainly a locals' learning hill, though the family friendly ski area welcomes everyone with its charm. If you're planning a Crested Butte ski holiday, you'll pass Gunny on the way, so consider it for a morning or afternoon of affordable turns before the bigger playground at CB.
8. Chapman Hill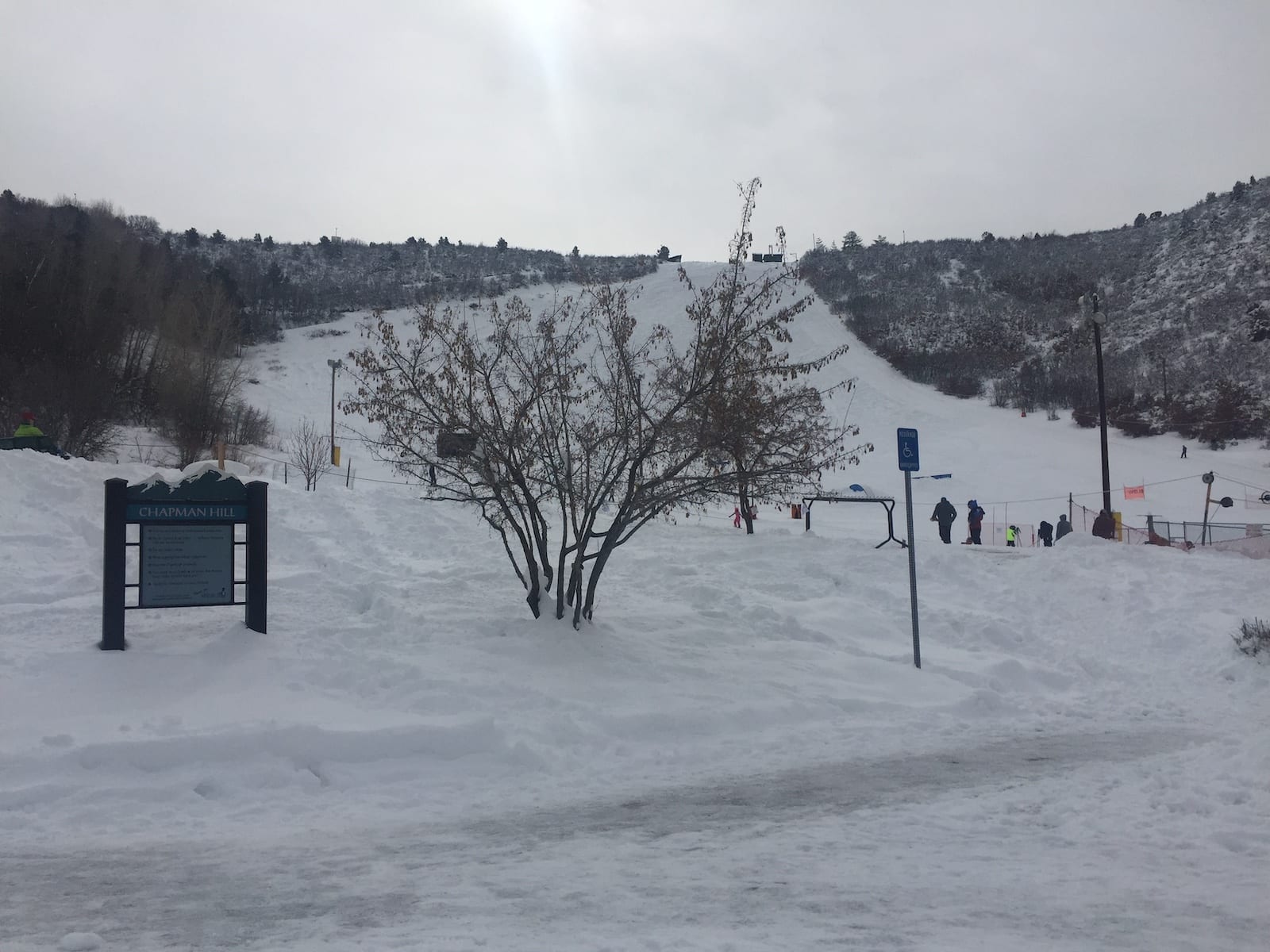 Chapman Hill is a locals' winter playground right in the heart of Durango. The tiny ski hill has a surprising amount of pitch and can be quite the challenge. It's a solid amount for young skiers and ski racers to practice.
The ski area is open December to March, weather pending. When they do open, they stay open for skiing and riding 7 days per week. It's a bit of an after school mountain, with weekday hours 3pm to 7:30pm and weekends 11am to 5pm. Durango's beautiful historic district lined with shops, restaurants and lodging is only a few blocks away from the resort.
9. Hesperus Ski Area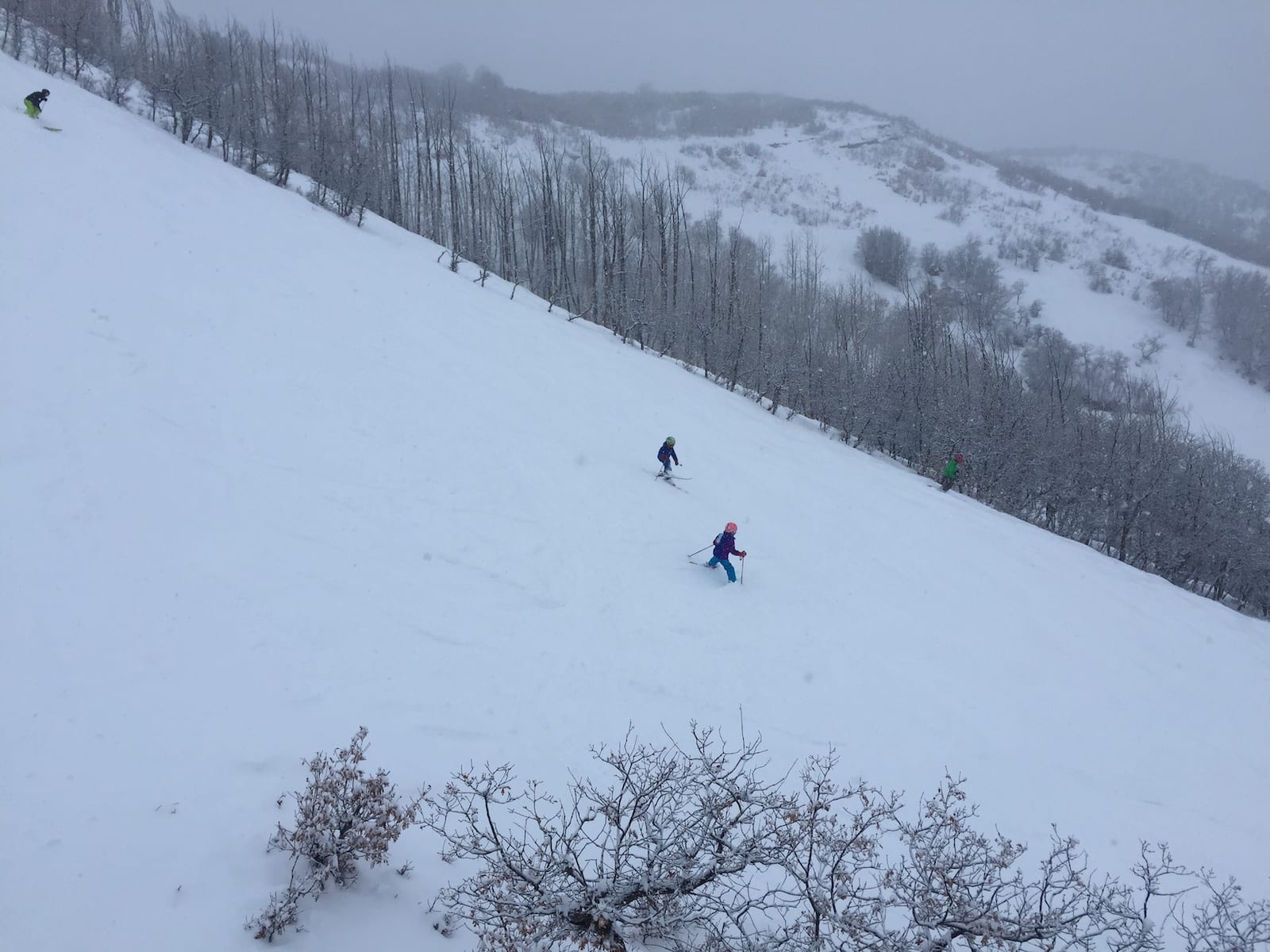 Another smaller Durango area resort is Hesperus. It's the 3rd Durango ski area on our list, so it's clearly a great town for beginners and families looking for a wide variety of ski resorts at reasonable prices. It opens most seasons and actually offers pretty versatile terrain. There is something for everyone here to discover. It's located about 20 minutes from town.
The vertical of 700 acres makes you put in a workout on their 160 acres. Beginners and intermediates will have a lot to explore at good prices. They have expert runs too, with steeps, moguls and some trees. One huge bonus to Hesperus Ski Area, 80% of the skiable terrain is lit for it night skiing!
10. Lee's Ski Hill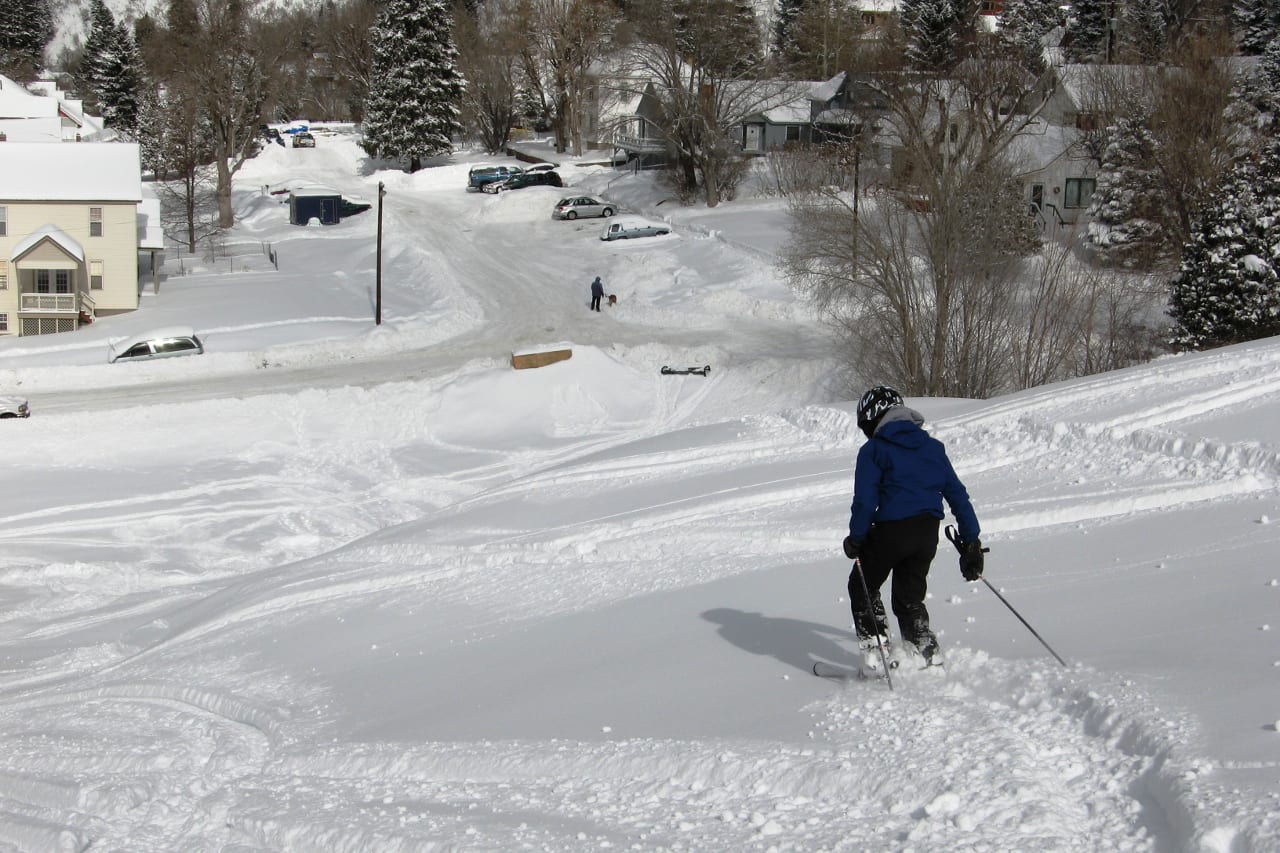 If you can't make the Swiss Alps, or Telluride, perhaps the Switzerland of America. Ouray may seem like a sleepy winter town compared to its summer heydays, but the snow brings its charms, and Ouray has facilities to accommodate. Lee's Ski Hill is one of them, situated in the heart of town. However, it only accommodates beginners.
One single trail down the 75 foot vertical has its bumps and surprises. One rope tow accesses all of it. Generally it opens from late December through February, weather pending. If open, hours are noon to 5pm on weekends and holidays, as well as after school weekdays. Other Ouray attractions include hot springs, ice climbing wall, epic snowmobile and snowshoe trails.
11. Lake City Ski Hill
Probably the most isolated town on our list, but certainly not the farthest from the front range, lies Lake City. It's the type of town you hope to stumble upon on a road trip, 5 hours from Denver. Like its San Juan Mountain neighbors Silverton and Ouray (via the summer only 4×4 Alpine Loop drive), Lake City is a secluded alpine village with a cool historic district and access to wilderness of all kinds. The tiny ski area is situated just past the downtown on CO 149.
Lake City Ski Hill has a surprising 247 vertical, which is small, but a great learning mountain. The pitch is suitable for beginners with a few different run choices to keep it fresh. There's not much going on in the winter attracting tourists to town, except for an epic ice wall for climbing and incredible snowmobiling. There's enough lodging, shopping and restaurants to keep your holiday exciting.
12. Kendall Mountain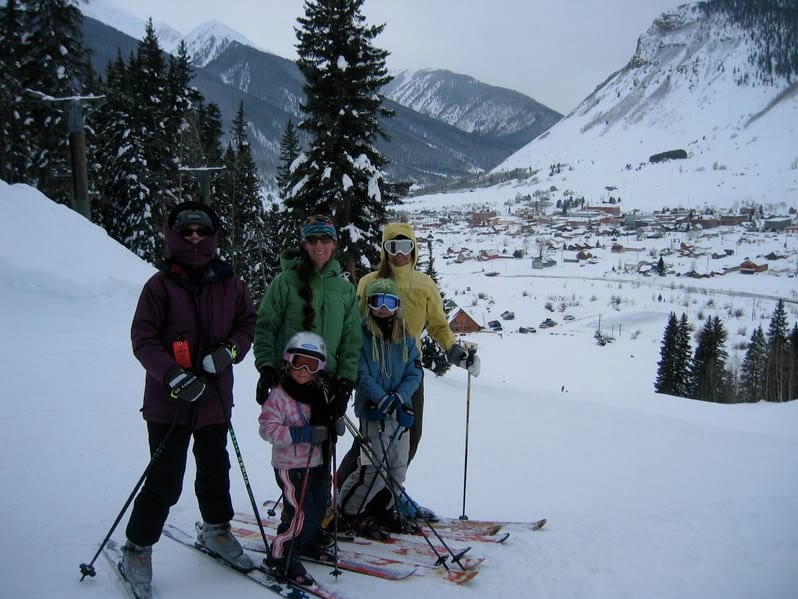 Silverton's second ski area is the exact opposite of its first. Where Silverton Mountain is expert only extreme terrain, Kendall Mountain is beginner only easy learning. It's located within the town of Silverton. The expert mountain is 15 minutes drive. Maybe mom watches the kids and dad takes a guided ski day at Silverton Mtn.
The vertical is a respectable 240 acres across 35 skiable acres. The base elevation at 9,300 feet might still get your lungs going though. The base lodge has a place to warm up and enjoy some concession food.
Thanks for checking out our list of ski resorts in Southern Colorado. Whether you're shredding the steep slopes of Silverton or rolling cruisers of Purgatory, you're going to have a blast in Southwest Colorado.