[Dynamic Paintball's Novice team the Colorado Faction. Photo: Dynamic Paintball] Denver, Colorado is the perfect city for the person who loves paintball. The city has some of the most popular fields in the country visited by players from other states and abroad.
With so many paintball fields to choose from, one might wonder what the best paintball field in Denver is. In this guide we discuss the top 3 and what level you should be at if you want to visit. There is a field for everyone from the experienced paintballer to the newbie who is giving the sport a try. Read on and you will know everything you need to know before you arrive in Denver.

American Paintball Coliseum in Denver
These guys run a very professional business with top notch customer service. Their most popular sport is paintball but you can also play airsoft, laser tag, and VR games. There is something to do for everyone no matter what age bracket they are in. American Paintball Coliseum has both indoor and outdoor fields to accommodate all preferences.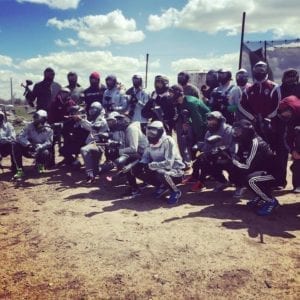 If you want to hold a special event like a birthday party or a company event, I recommend an indoor field. There are concession stands there and everyone in your party can buy anything they want. As far as obstacles go, there are plenty of places to hide and shoot from in the indoor fields. Safety wise, there will be nothing to worry about for you or the people with you. Referees are there and they are always watching your every move to make sure you respect the rules.
There are two types of paintball fields you will be able to play on. The first is called indoor scenario paintball and the second is indoor speedball. Indoor scenario requires a bit more strategy and is slower paced. You hide behind obstacles and must be patient enough to hit your enemy when they are not aware. Indoor speedball is much more fast paced and exciting. I suggest you give them both a try.
Please be aware of one fact that many customers make a mistake of thinking. Their indoor and outdoor fields are not in the same area. The outdoor fields are in Brighton, which is only about 19 miles away from the indoor fields.
Address: 4100 Grape St, Denver, CO 80216
Phone: 303-298-8573
Blitz Paintball in Dacono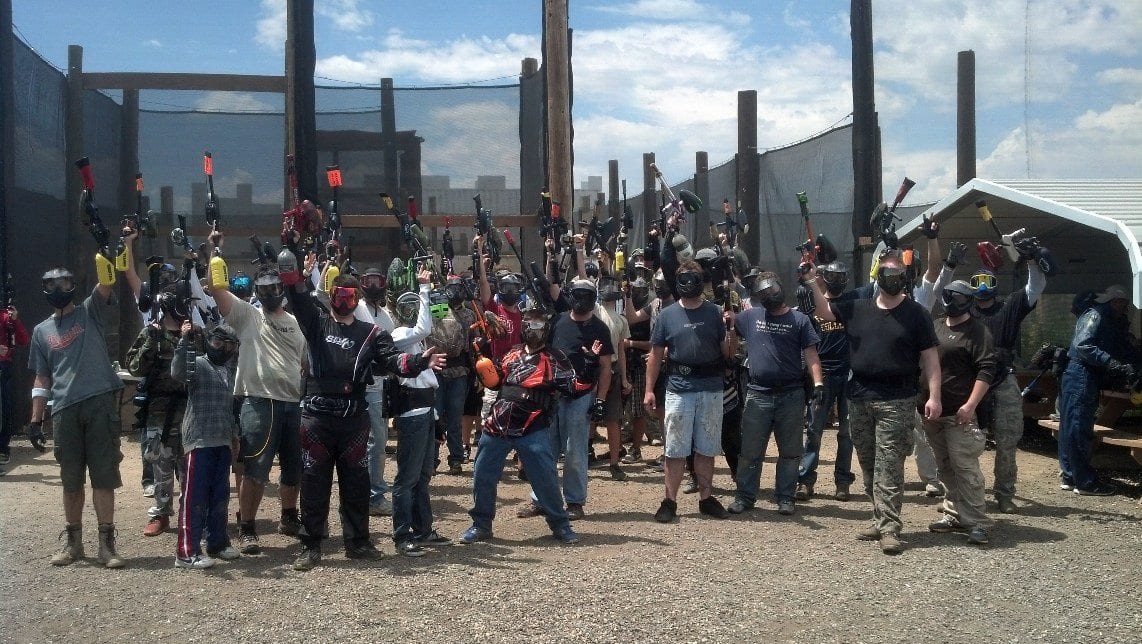 It may not look like much but Blitz Paintball has one of the most popular fields in the state. Players come from all over to play on their 7 fields and see what it feels like to shoot their enemy from a two story castle.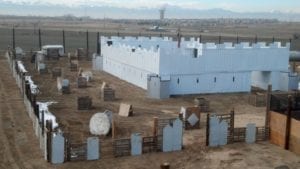 Paintballers from all around the country are welcome. Those that are new to the sport and don't have equipment can rent their own when they arrive. Referees are professionally trained and there are a good number of them. This means that players will get to play as much as possible.
The only drawback with Blitz Paintball is that they are only open on weekends. If you want to play a special game on a weekday and are able to afford it, you can set up an appointment. This a great offer for people coming from out of town on a work day.
Address: 5340 Summit Blvd, Dacono, CO 80514
Phone: 303-337-7109

Dynamic Paintball in Aurora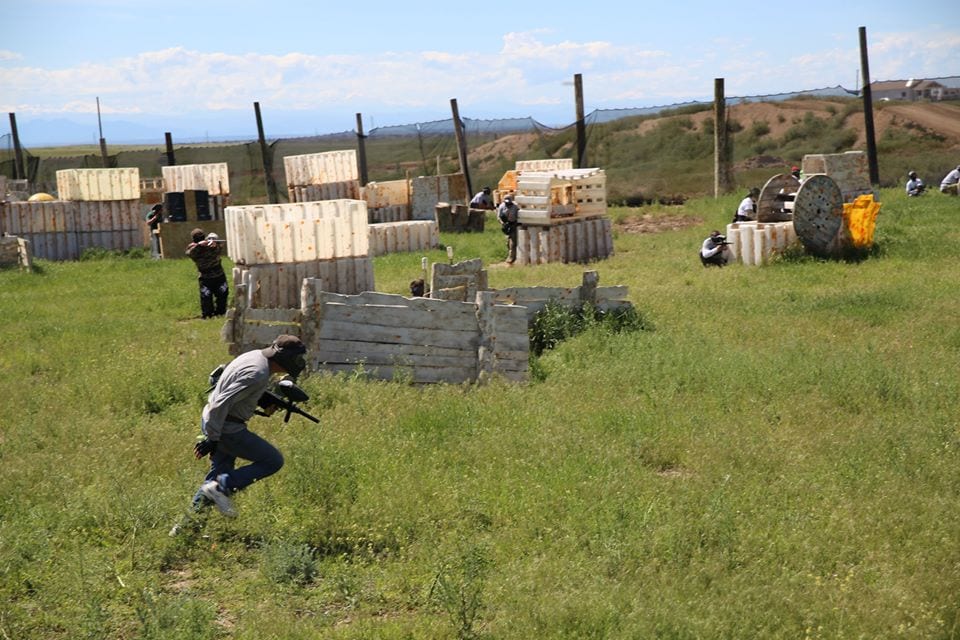 This is yet another paintball field open only on Saturdays and Sundays from 9am to 5pm. Dynamic Paintball are well known for their adrenaline pumping capture the flag style games. Keep in mind they have two locations, the Shop and the Field. Make sure you're heading to the field if you want to PLAY paintball.
Equipment is rented out so no need to bring your own gear if you don't feel the need to. It's great for out-of-towners because this field is only a few minutes away from the Denver International airport.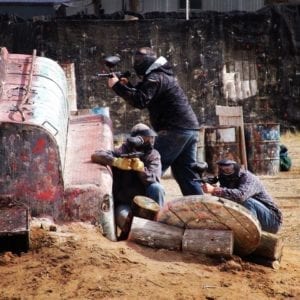 You can hold a variety of events here such as a company outing or a birthday party. They will accommodate and make sure you have the time of your life. Their location is only 4.5 miles East of Jewell and the E-470 highway. If you see the Murphy Creek Golf course, you will know you are not far off.
Field Address: 29701 E. Jewell Ave, Aurora CO 80018
Shop Address: 323 Airport Blvd, Aurora CO 80011
Phone: 303-799-9911
Denver is a great city for paintballing and we are confident that these 3 picks are the best in the area. Information does become outdated so make sure to always call and confirm everything. They all have websites so you can visit them and get any questions answered that you may have.