This weekend-long celebration of beer, beef, and Yampa Valley life takes place in mid-September in stunning Steamboat Springs, Colorado. With numerous brews to taste, delicious meats to sample, and awesome live music, this festival has everything you need to enjoy the last days of summer in the Rocky Mountains.
The 14th annual OktoberWest takes place on Saturday, September 16th, 2023. Beer lovers will stroll all over Steamboat to enjoy the best that local breweries and chefs have to offer.
Past participating breweries have included Alaskan Brewing Co., Black Bottle Brewery, Left Hand Brewing, BJ's Brewhouse, Horse & Dragon, Blue Spruce Brewing, and Crazy Mountain, and organizers expect over 30 brewers at the upcoming event.
Festival Activities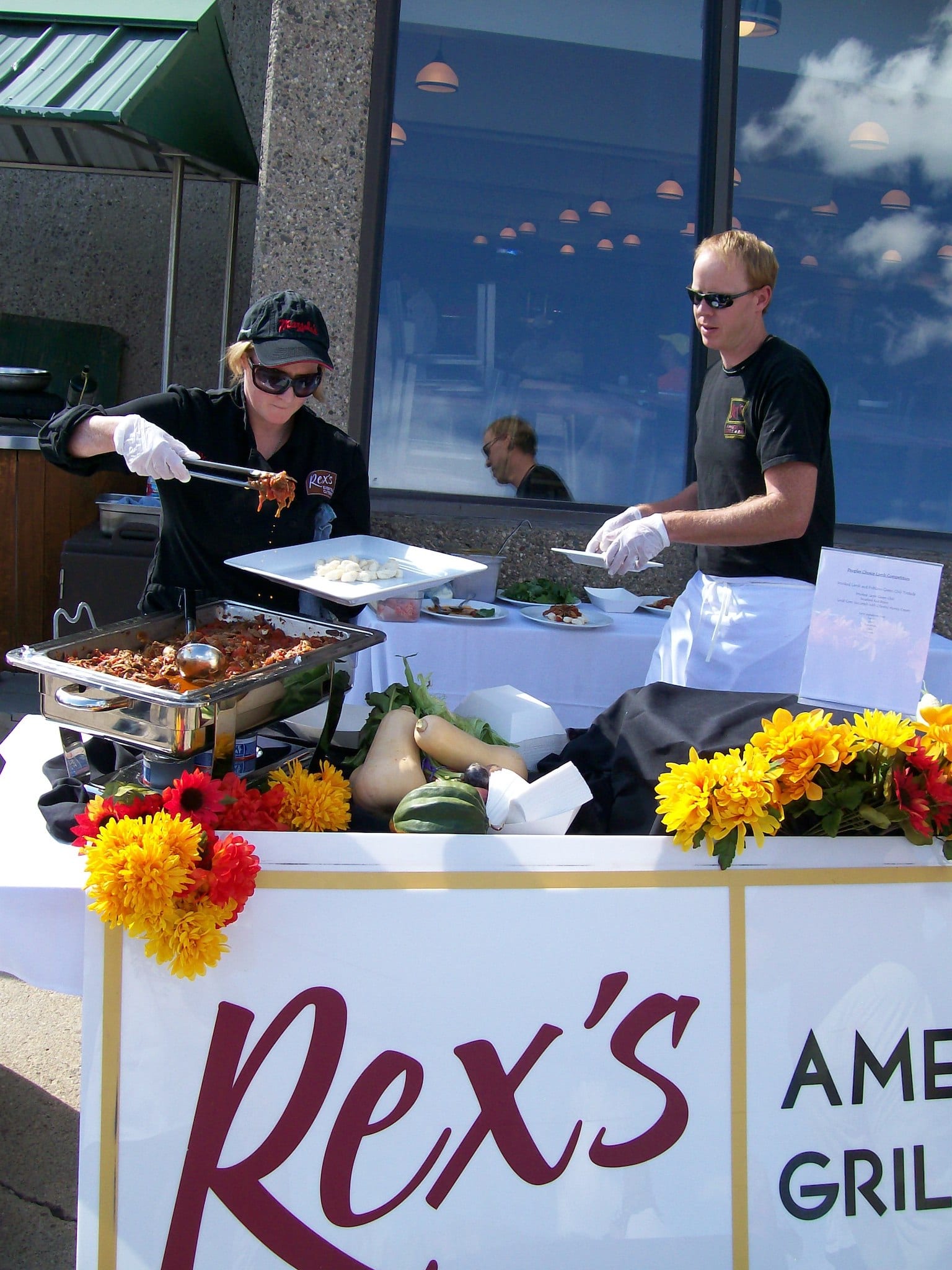 Friday Night: Beer Stroll
This four-hour, self-guided stroll through historic downtown Steamboat will take you to several participating restaurants where you can sample specialty beers and meet other craft beer enthusiasts! The Beer Stroll kicks off at the Chief Theater, where you will get your event mug and get to tasting! The ticket includes two tastings at each restaurant.
Saturday: Beef Cook-Off and Beer Garden
After warming up at the Beer Stroll, get ready to taste craft brews from 30 different brewers all local to the Rocky Mountains. You'll be able to sample two brews at each of the Beer Garden tents while enjoying live music in the sunshine at the Steamboat Mountain Village.
If you're interested in some beef to go with your brews, you can purchase a separate ticket for the I Love Beef cook-off, where local restaurants from Steamboat Springs will offer beef dishes that you can sample and vote on. Unfortunately, the 2023 event will not include the beef cook-off due to staffing and space constraints, but hopefully it returns in the future!
Tickets
Tickets are available on the Steamboat OktoberWest website. You can purchase a one-day ticket for the Beer Night Stroll, Beer Garden, or any combination thereof. For true beef and brew enthusiasts, consider upgrading to the full weekend VIP ticket, which includes a VIP Ceramic OktoberWest stein!
Steamboat Springs Accommodations
Read about the best hotels in Steamboat Springs.
Details
Address: 2305 Mt Werner Cir, Steamboat Springs, CO 80487
Date: Saturday, September 16, 2023
Website: steamboatoktoberwest.com