Colorado's gorgeous mountain scenery and world-class skiing attract quite a bit of tourist attention. But there is more to Colorado than just snowcapped peaks. Check out these seven things you might not know are in Colorado.
Unusual Things To Do in Colorado
A state this varied features some unusual places to visit
(affiliate link). From mysterious ruins and sand piles to tiny villages and alligators. Take your time exploring and hit a few of these favorites.
1. Four Corners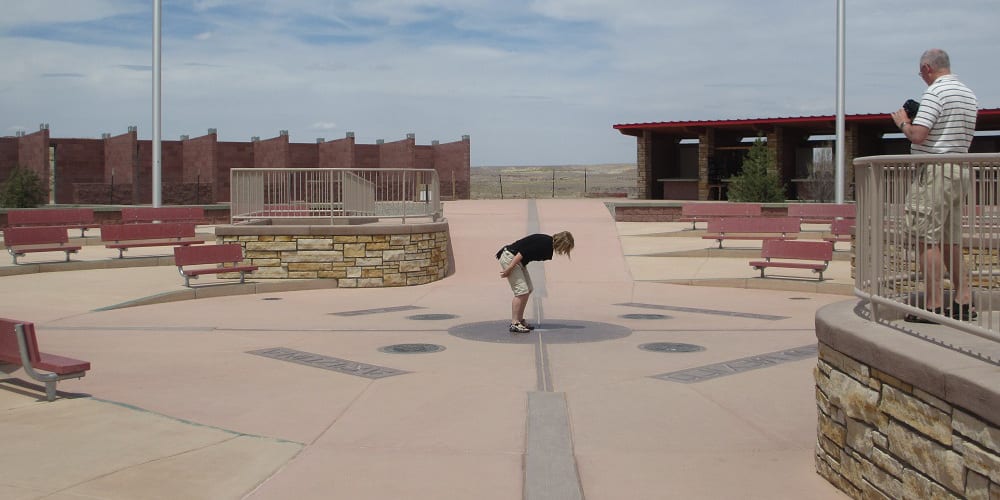 Four Corners is the only spot in the United States where four states meet at a single point: Colorado, New Mexico, Arizona, and Utah. A monument marks the spot, and if you stand strategically, you can be in all four states at once!
2. Sand Dunes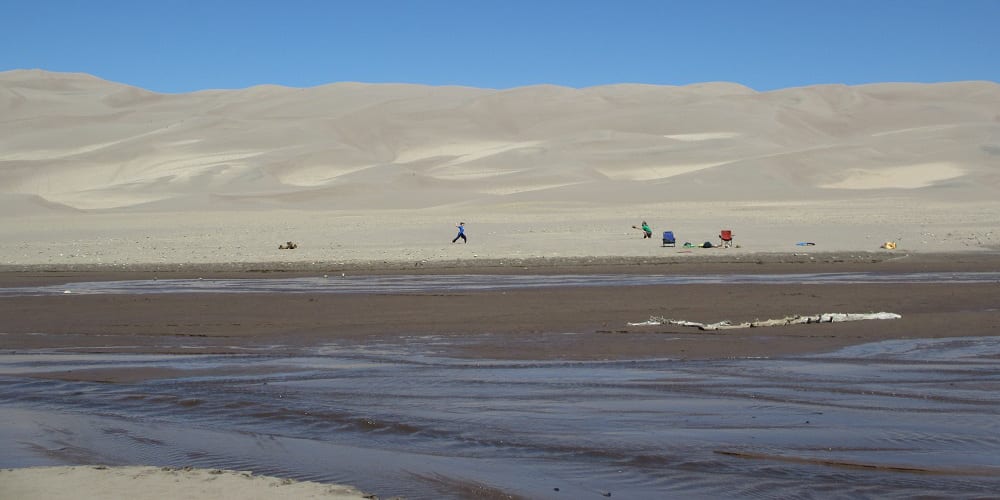 Nope, we're not talking about the Sahara; we're talking about Colorado. This state doesn't just boast mountain peaks; it also boasts sand peaks. At the Great Sand Dunes National Park, situated in the easternmost parts of Alamosa and Saguache counties, you will find some of the largest sand dunes in North America, with the tallest, Star Dune, rising to an impressive 750 feet.
3. Ancient Puebloan Ruins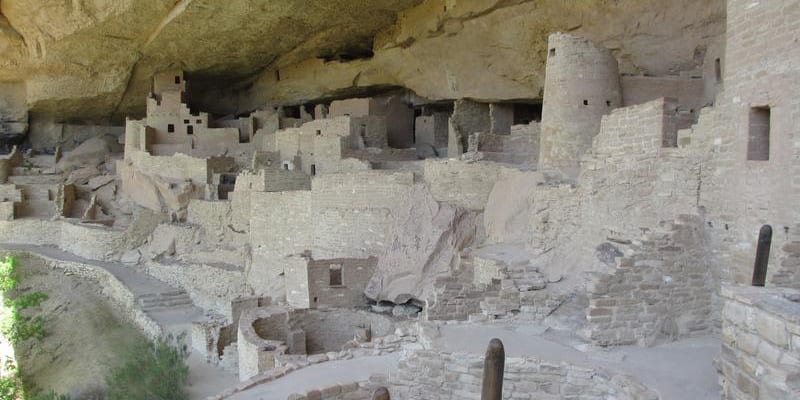 Colorado was once home to the Ancient Puebloan civilization, a thriving Native American culture that emerged in the Four Corners region of the United States. The group lived in elaborate cliff structures complete with lift ladders, which afforded them protection from enemy attacks.
Archeological evidence suggests that this culture emerged sometime in the 12th century BC and peaked between 600 and 1300 CE.
Today, remnants of the Ancient Puebloan (formerly called Anasazi) civilization can be seen throughout Colorado. The largest and most impressive of these ruins are located in Mesa Verde National Park, a UNESCO World Heritage Site and the largest archeological reserve in the United States. Over 600 unique cliff dwellings can be found in the park, including Cliff Palace, the largest cliff dwelling in North America.
Canyons of the Ancients is another local site, as is Hovenweep, which spans into Utah. Both of these are designated as national monuments.
4. Dinosaur Quarry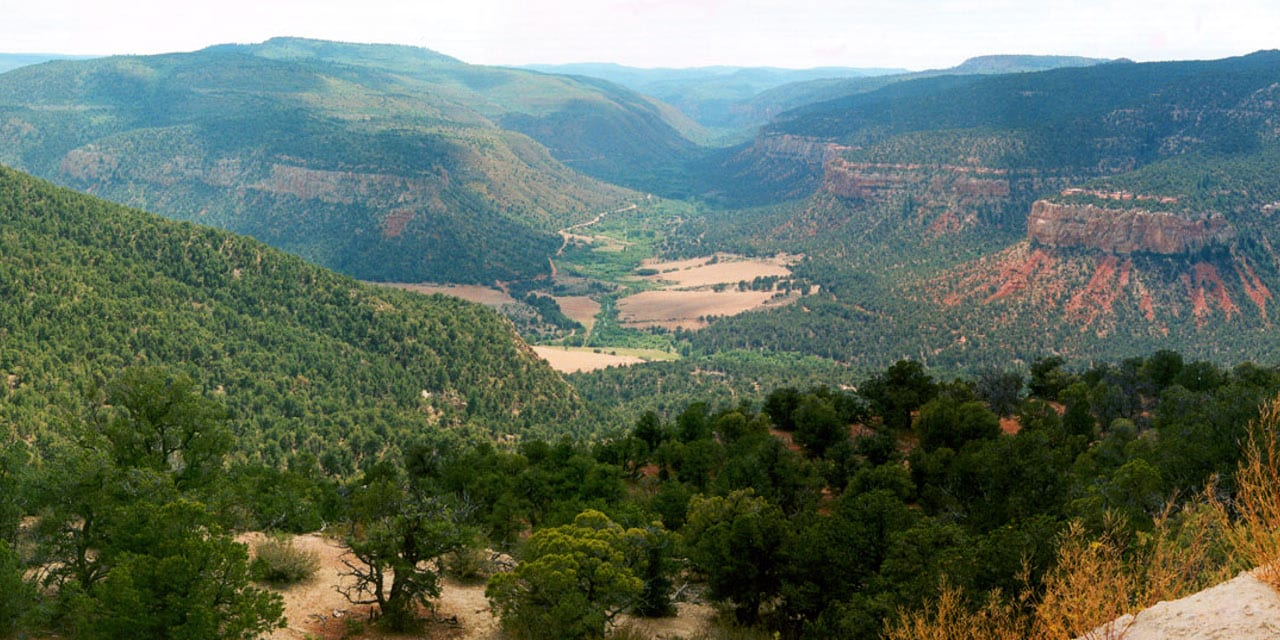 Situated in southwestern Colorado, the Dry Mesa Dinosaur Quarry is home to an impressive collection of dinosaur fossils and remains from the Jurassic Period. It's speculated that an extreme drought in the area resulted in the mass death of dinosaurs and other vertebrates, and their remains were preserved in the sandstone bedrock.
All in all, approximately 4,000 bones have been collected from the quarry.
5. Tiny Town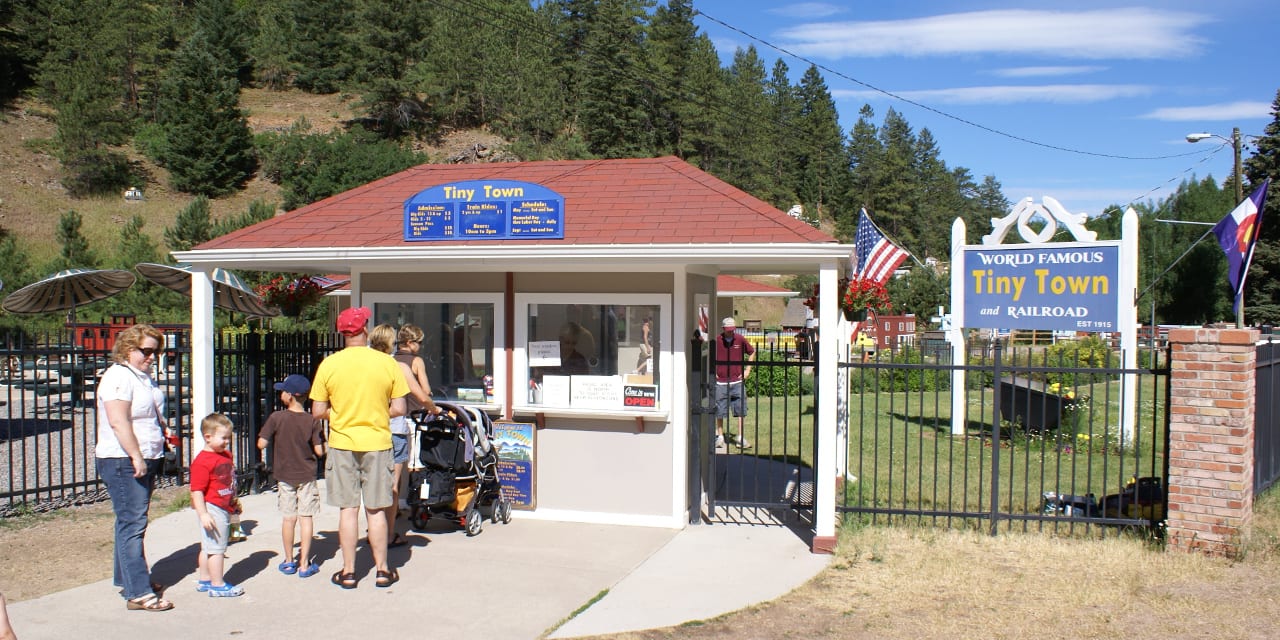 This miniature railway village close to Morrison, contains an entire mini village, totally constructed to scale. This Tiny Town was constructed by George Turner for his daughter and was first opened to the public in 1912. Today, it is arguably one of the state's most unique tourist attractions. Kids can even ride on the little train there.
6. Colorado Gator Farm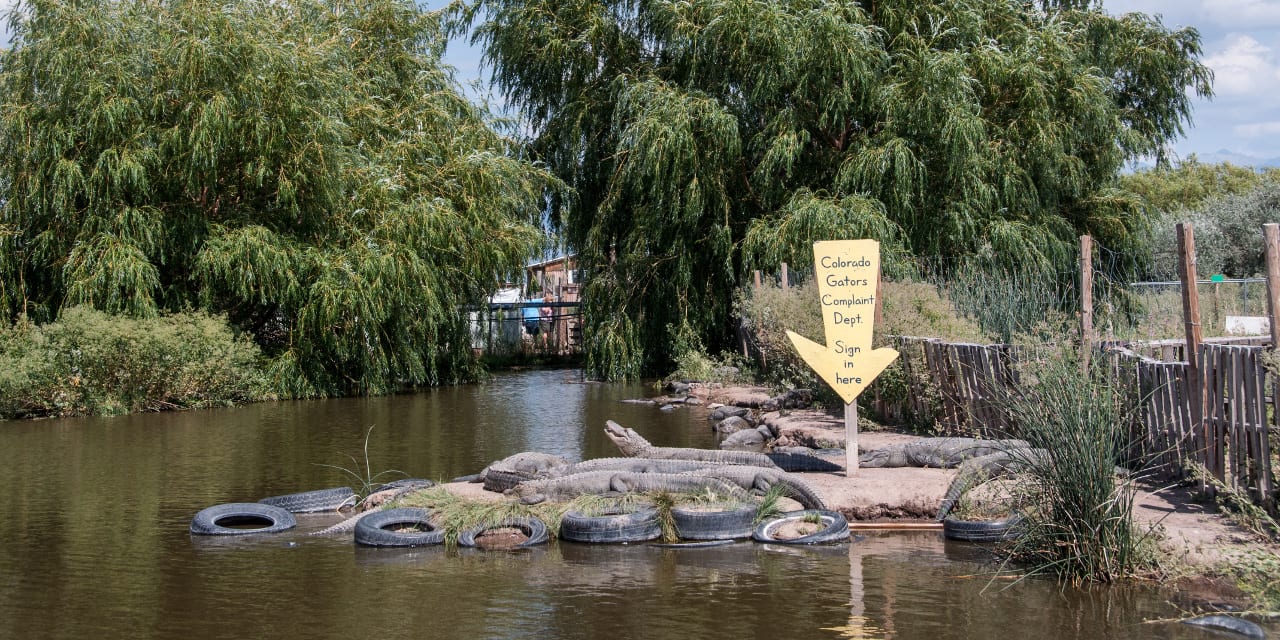 This unique farm offers visitors an up-close look at reptiles of all kinds. The Colorado Gators Reptile Park boasts a unique geothermal well that creates ponds and wetlands for alligators and also provides a habitat for a number of different water birds and waterfowl. Highlights include the farm's annual Gatorfest, held annually on the first weekend in August.
7. Ute Indian Museum
This local history museum in Montrose provides a fascinating look into the past of the Ute Indians. They were indigenous people of the Great Basin region that formerly occupied large swaths of territory across Eastern Utah and Western Colorado, as well as parts of New Mexico and Wyoming.
The Ute Indian Museum is situated on the 8.5-acre former homestead of Chief Ouray.
Those are some of Colorado's most unusual attractions. Have a fun time exploring unique things to do!