Hosted by Ignight Entertainment, Sundown Colorado is Denver's first sober music festival that focuses on mindfulness, wellness, and connecting to each other through music.  This "party positive" event boasts local artists and vendors, guided meditations at the healing tent, and EDM performances.
This year's event is taking place on Saturday, September 11th, 2021 at the RiNo Festival Grounds from 5pm – 10pm. While Yoland Be Cool and Autograf are headlining the festival, DoubleCrush, N2N, and Ishe will also be performing throughout the night. There will also be art installations, a detox bar with IVs, elixirs, wellness services, and a sober bar with non-alcoholic cocktails.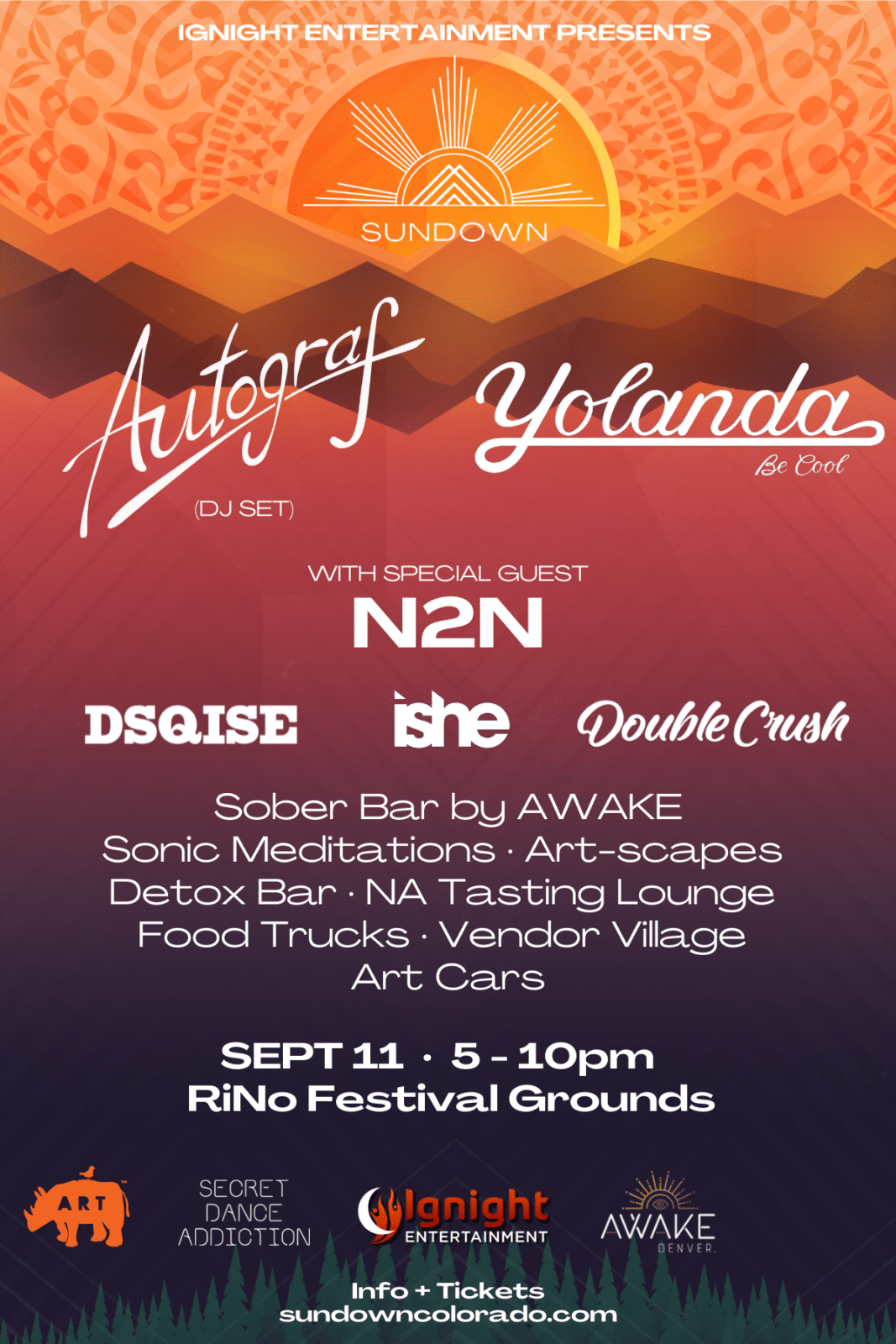 Mike and Amber Hanby, who form the DJ duo DoubleCrush as well as own Ignite Entertainment and Secret Dance Addiction, set out to create Sundown Colorado with the hopes of fostering genuine human connection. Tickets for the event are available online with discounted early bird rates. All ages are welcome and everyone is encouraged to be open-minded and present while attending.
Details
Address: RiNo Festival Grounds | 3715 Chestnut Pl, Denver, CO 80216
Email: info@sundowncolorado.com
Date: Saturday | September 11, 2021 | 5pm – 10pm
Cost: Admission
Website: sundowncolorado.com