Located right outside Denver, there are many wineries and cideries in and near Aurora. Local wine producers are creating a large variety of different styles, and each winery offers a unique experience. The one thing all of the wineries have in common is that both wine lovers and those new to wine are welcome to taste, explore and experience the beverage produced.
There are also cideries located in and near Aurora, each serving hard apple cider with its own creative twists. This is a list of cideries and wineries near Aurora is just scratching the surface of the variety available in this region.
Keep in mind that what is available at a location can change regularly, so it's always a good idea to call to confirm. Operating hours and days can also change, too. Check the website and social media for the latest times.
Haykin Family Cider (3 mi)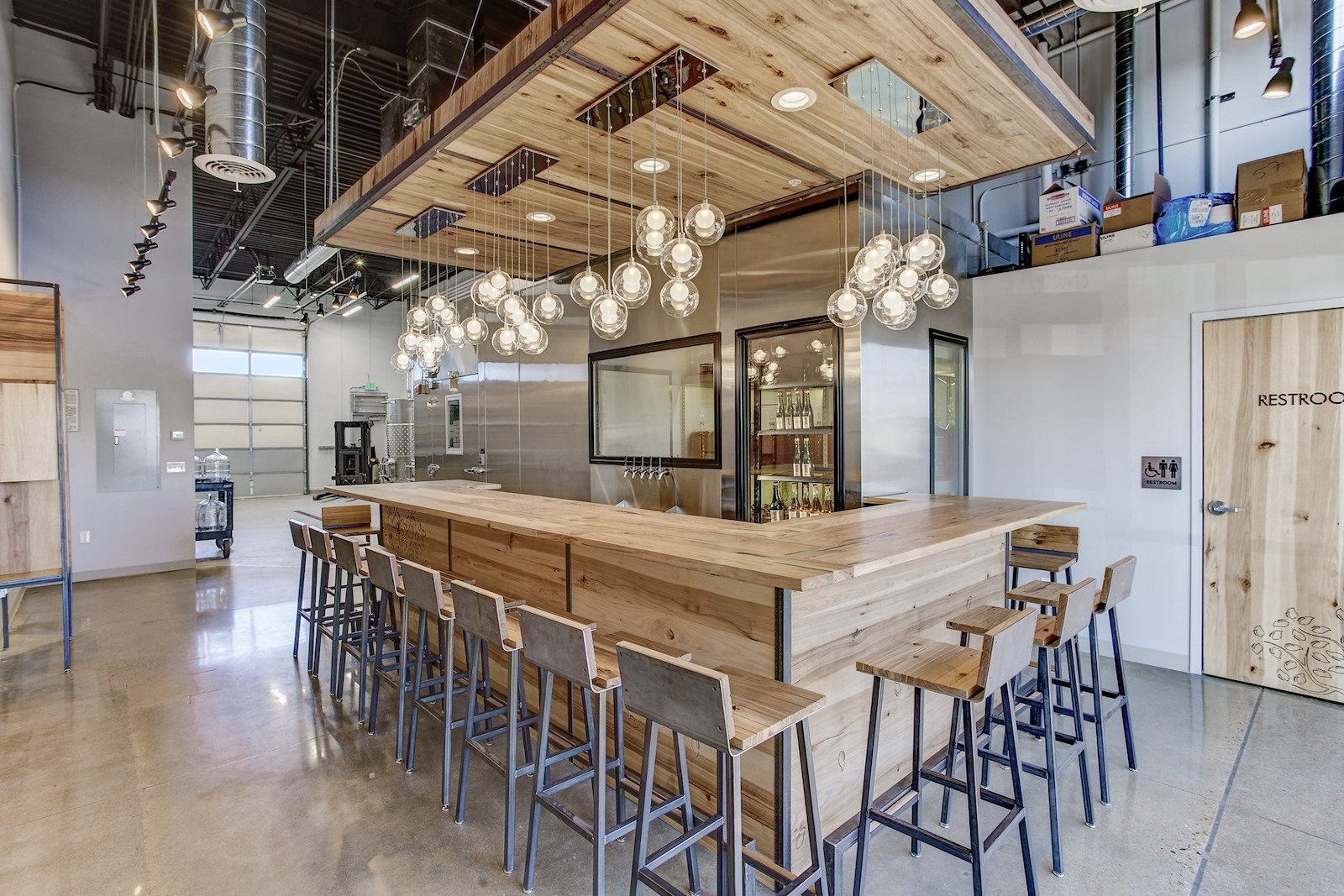 Haykin Family Cider is located right in Aurora, just five minutes from the Stanley Marketplace. The small-batch cidery is run by a husband and wife team, Talia and Daniel Haykin. There are ciders available from the tap as well as bottles, and cider flights consist of a mix of three.
Many of the ciders produced are single varietals, which means it is made with only one type of apple variety. The semi-dry Newton Pippin, for example, is all Newton Pippin apples, one of America's oldest apples. Columbia Crabapple is a mix of Columbia Crabapple as well as Colorado-grown Gala apples.
Ciders are all categorized on a sweetness scale as dry, semi-dry, medium, semi-sweet or sweet to give customers an idea of the taste of a particular cider. The cidery boasts no adjuncts, such as sugar, flavorings or additives.
Dragon Meadery (5 mi)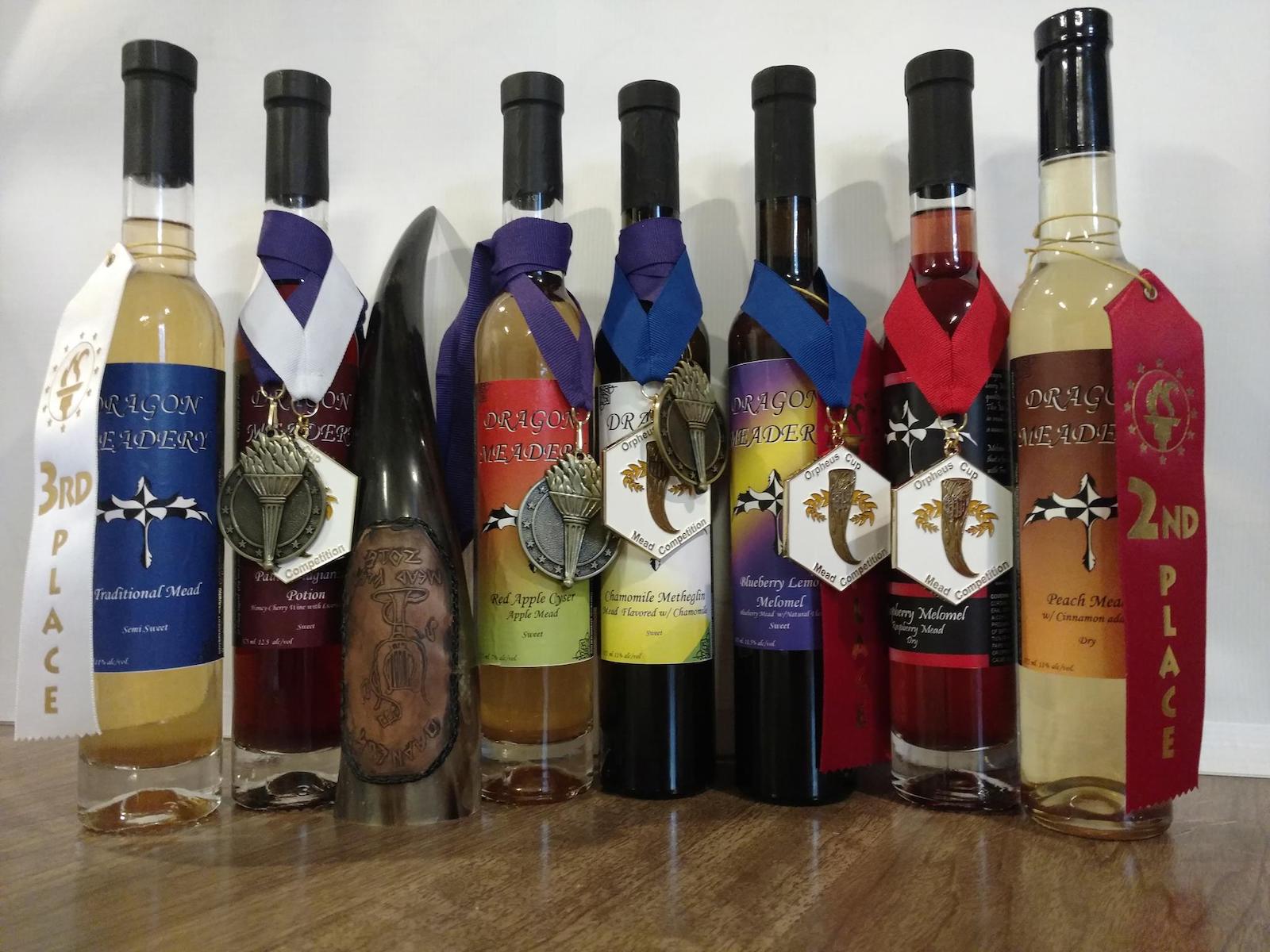 Dragon Meadery was founded by husband-and-wife duo Shane and Alexandria Fox, who wanted to create meads that had the chance to fully develop their character. With that in mind, meads are aged for one year, and local honey is utilized in the production.
The small-batch Raspberry Melomel is made with raspberries and wildflower honey, while the Candied Apple uses fresh pressed apples in addition to the honey. There is a traditional semi-sweet mead available, as well as a mead with flavors of dark chocolate and cherry with honey and grape characteristics.
Tastings include a sample of the available meads, as well as a glass. You can visit Dragon Meadery by placing an appointment in advance. There is also traditional wine produced here, including Pinot Grigio, Chardonnay, Shiraz and an Italian-style Sangiovese.
STEM Ciders (10 mi)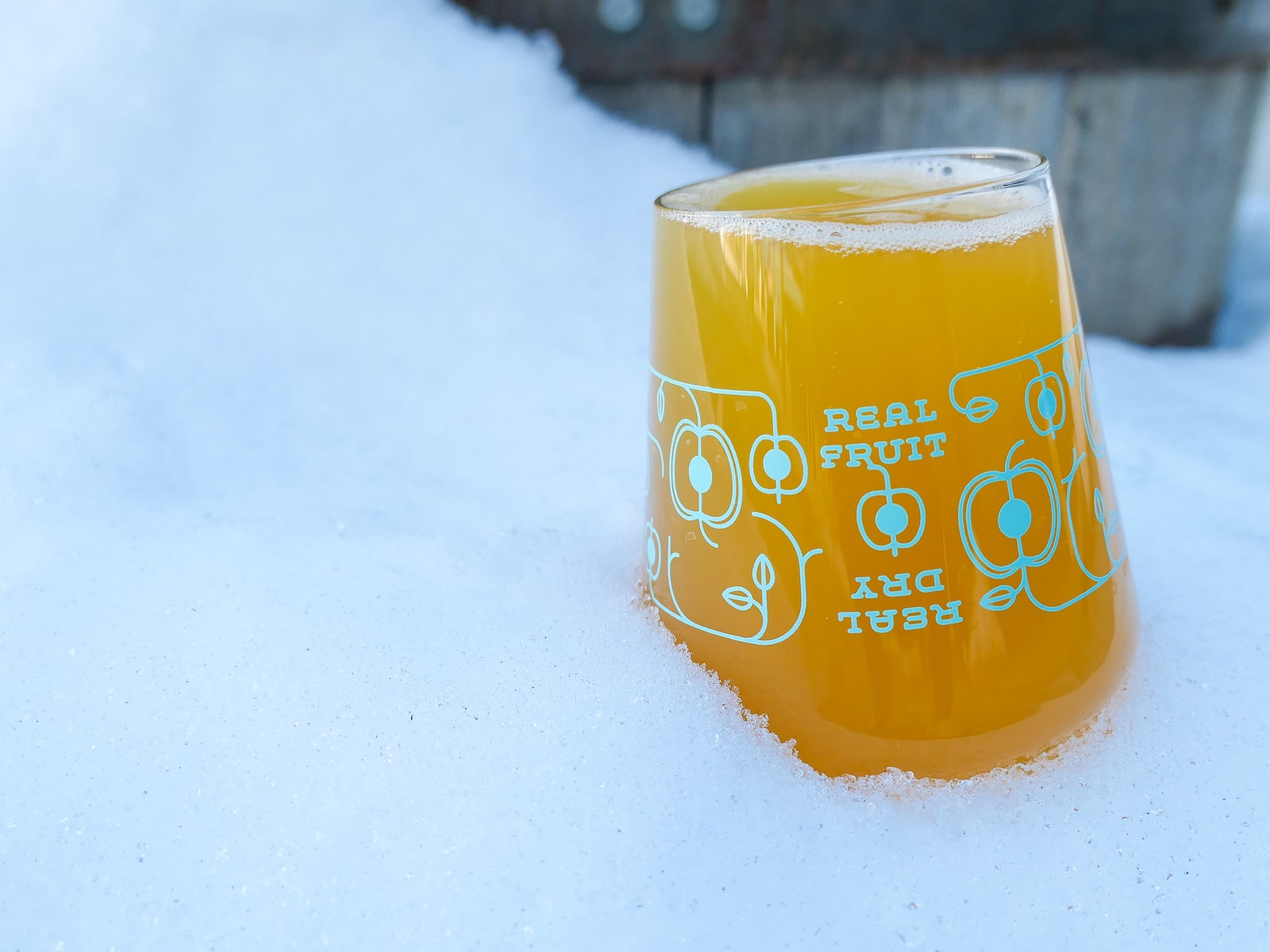 STEM Ciders has a taproom located near Aurora in the RiNo Art District in Denver, as well as a location in Lafayette. In the taproom, guests can sample flights – either tart, clean dry ciders, fruity and off-dry ciders, a staff's choice flight or a custom pick flight.
They produce a wide variety of ciders – traditional and twists on the classic beverage. Salted Cucumber is a cider finished with fresh pressed cucumber juice and Citra hops. Banjo is a collaboration with Laws Whiskey House, aged for six months in whiskey cask.
The core ciders include a fruit-forward dry apple cider, a cider co-fermented with raspberries, an apple cider finished with pear juice and an off-dry guava-forward Chile Guava. Boulder Canyon Chips, soft pretzels with mustard and donuts served with blackberry jam are a few snacks to accompany the cider. There is also live music, trivia and other events in the tap room.
Deep Roots Winery & Bistro (10.3 mi)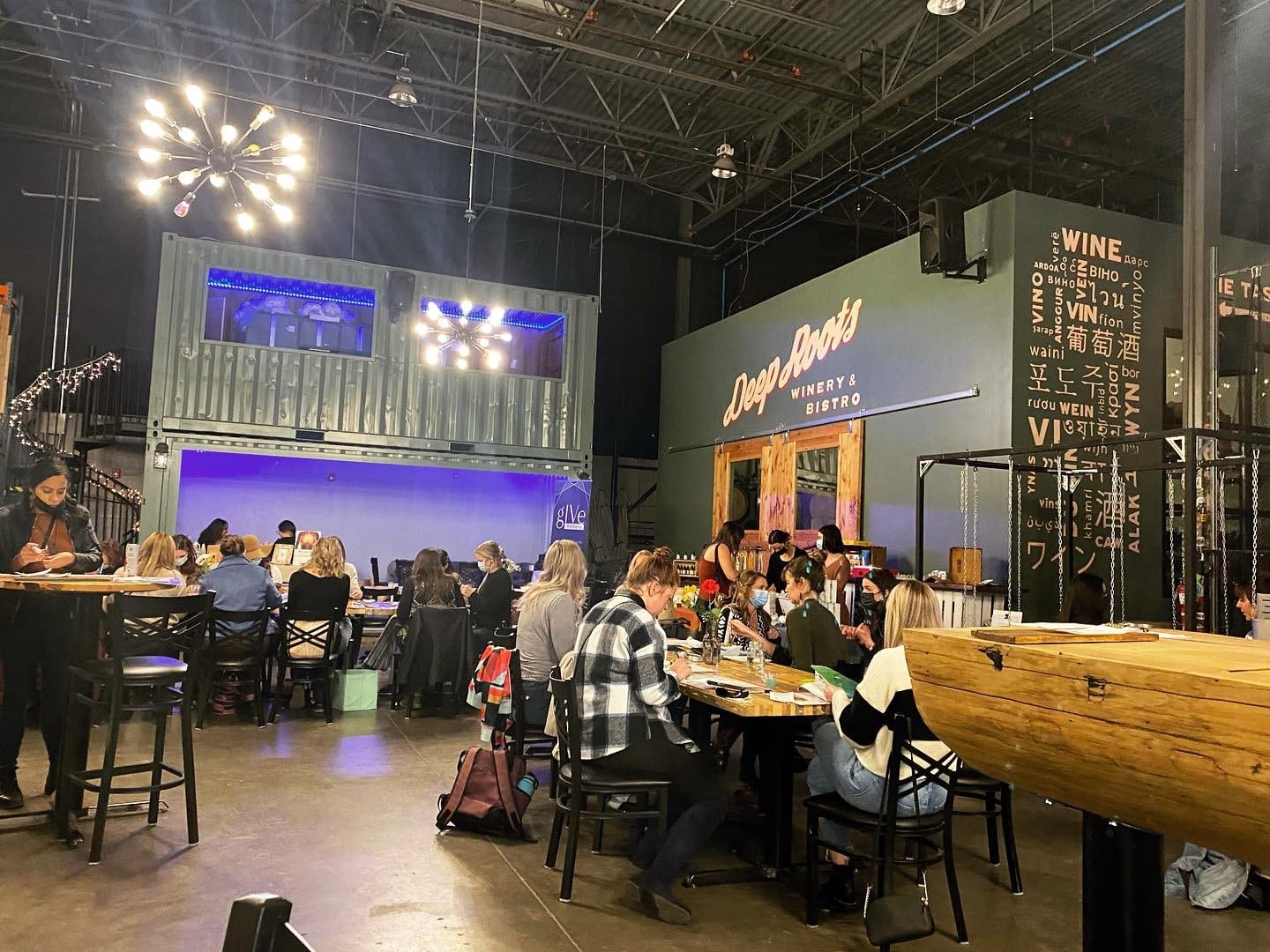 Located in Denver's RiNo neighborhood, Deep Roots Winery & Bistro is less than 20 minutes away from Aurora. The family-owned winery has a mission to give customers a fun and education wine experience while creating high-quality wines and accompanying small plates.
When it comes to the wine flights available, the options include a red flight, white flight, build-your-own from the selection or a vintner's pick of four different wines. Pinot Grigio, Sauvignon Blanc, Dry Riesling and Chardonnay are a few of the white wines available. The house white is a blend of Muscat Canelli, Dry Riesling and Pinot Gris.
For red lovers, Merlot, Zinfandel, Cabernet Franc, Tempranillo and Petite Syrah are some of the options. In addition to the wine, there are also creative wine cocktails available and non-alcoholic drink options.
To go along with the vino, the food recipes are designed to pair specifically with the wine menu. Small plates include a charcuterie board, various bruschetta, sweet potato truffle fries and fried Brussel sprouts. An eclectic variety of pizzas, pasta, salads and desserts are also served, complete with vegan options.
InVINtions, A Creative Winery (11.9 mi)
InVINtions, A Creative Winery, is owned and operated by third and fourth generation Coloradans and located close to Aurora in Greenwood Village. In addition to producing award-winning wine, there is also the opportunity to create a custom wine or custom wine bottle here.
There are almost 100 different wines from 14 various countries. Grapes are made from all over the world. Pinot Grigio, Chardonnay, Chenin Blanc, Riesling and Viogner are a handful of white wines available. There is a large variety of red wines – Super Tuscan, Cabernet Sauvignon, Sangiovese, Valpolicella, Malbec, Nebbiolo, Carmenere and Pinot Noir are just a few.
Some of these wines have won awards with the Denver International Wine Competition, San Antonio Wine Festival, Colorado's Governor's Cup, Finger Lakes Wine Competition, San Francisco Chronicle Wine Competition and Hilton Head Wine Competition.
InVINtions also has a category of wines called "fun seekers wine" that are fresh fruit forward. White Pear, Red Cranberry, Strawberry, White Sangria, Acai Raspberry, Green Apple, Black Cherry, Mango Citrus and Coconut Yuzu are some of the creative options.
The team has expanded into cider production as well, making small-batch hard cider with apples sourced from the Pacific Northwest. The Core Cider menu includes Apple, Blueberry, Ginger, Lemon Basil, Lime Mint, Hopped, Cherry and Blackberry.
Balistreri Vineyards (12.3 mi)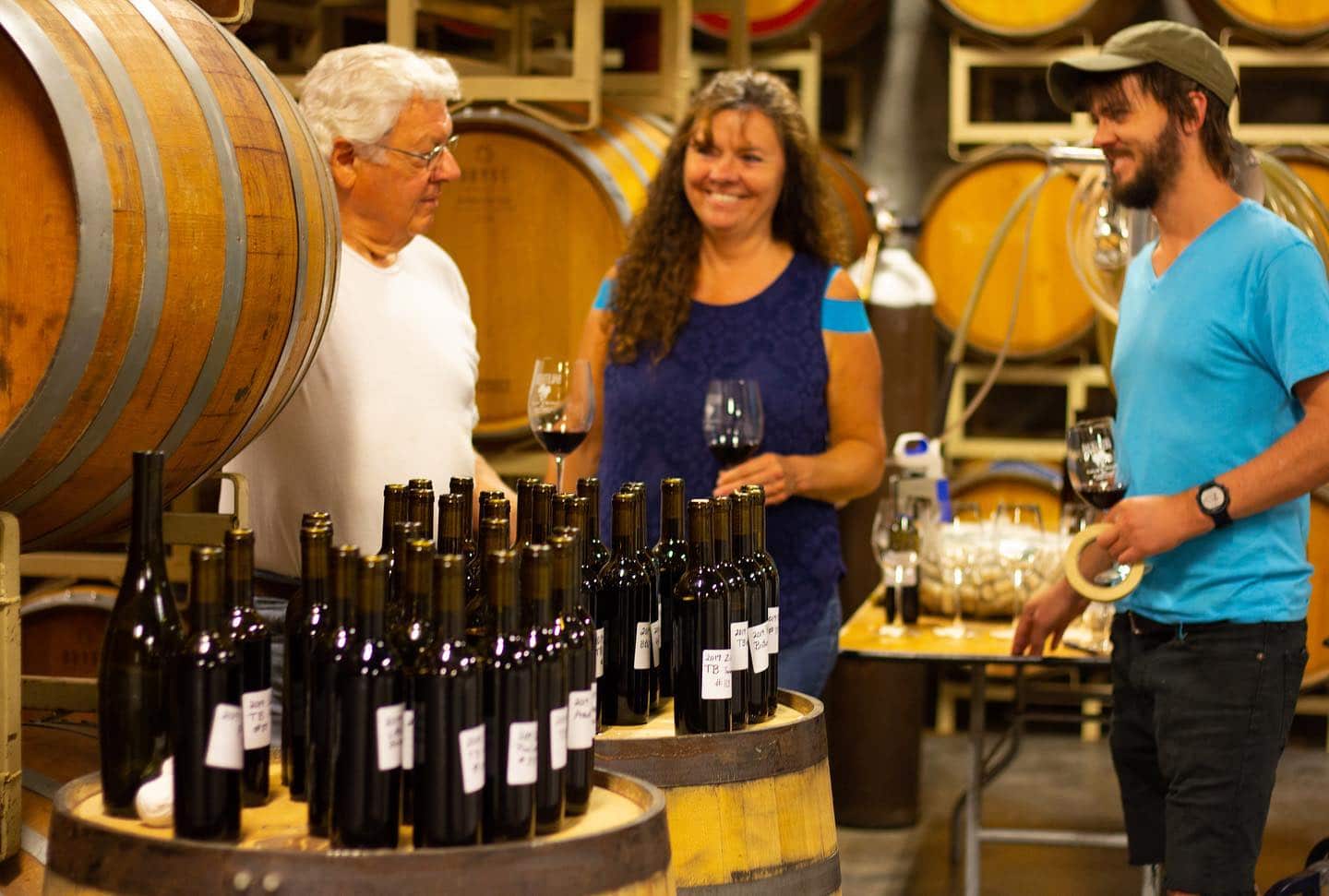 Balistreri Vineyards makes traditional handcrafted natural wines with no sulfites, no additives and are not filtered or fined. The winery is located in Denver, about 20 minutes outside of Aurora. The winery is open for lunch, wine tastings and tours.
The family-owned winery is continuing on with the Sicilian tradition of wine production with winemaker John Balisteri's family immigrating from Sicily in the early 1900s. Wines include a late harvest Zinfandel, Petite Sirah, Petit Verdot, Cabernet Sauvignon, Malbec, Syrah, Merlot, Tempranillo, Carignan and others.
Lunch is served daily and includes antipasti, such as a house made ciabatta and antipasti. House made ricotta is served with olive tapenade and crostini, and there's also a variety of soups and salads. There are hearty mains (such as braised short ribs and wild mushroom tagliatelle) and desserts (blood orange chocolate tart and an almond mascarpone cheesecake).
The space can also be used as a unique setting for a wedding, private party, corporate event or larger party. Reservations are recommended for wine tastings and for the daily lunch.
Waldschanke Ciders (13.1 mi)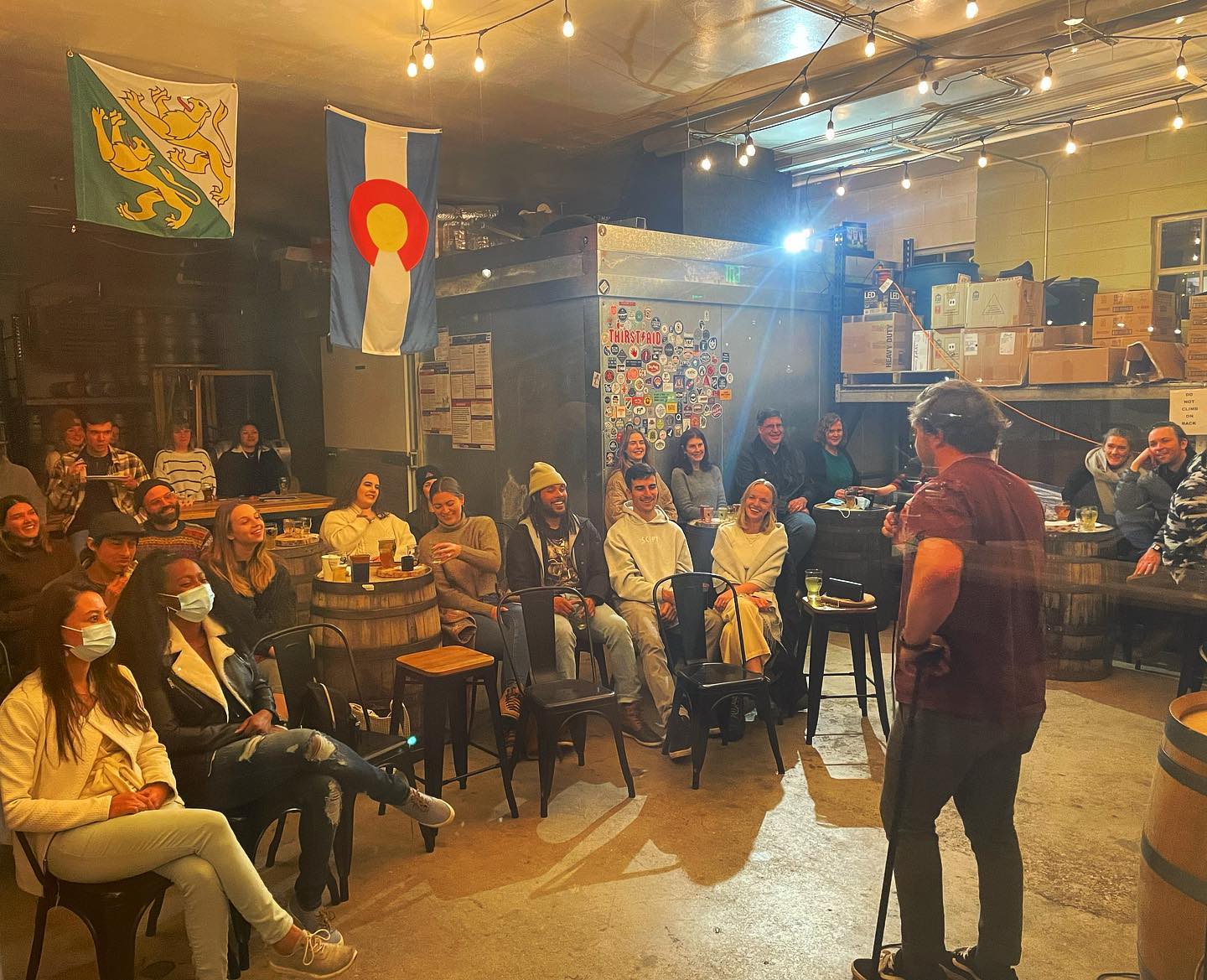 Waldschanke Ciders is a Denver-based cider and coffee house near Union Station. Cider produced here is Swiss-inspired and unfiltered.
Creative ciders include the Bourbon + Coke Imperial sweet cider, barrel-fermented in Bear Creek Bourbon barrels. The off-dry Prickly Pear is a bright pink, full-bodied cider. The Mad Lion semi-sweet cider is a blend with coffee crafted by Mad Loon Coffee Roasters out of Morrison.
There's also a cider for beer-drinkers with a subtle malty flavor as well as a hopped apricot cider. Sweet treats to accompany the cider include Belgian waffle with chocolate sauce, toasted apple strudel and cider donuts. To eat, there is schnitzel, a tomato basil flatbread, a Swiss dip, locally-sourced German bratwurst, a charcuterie board and Bavarian soft pretzel.
Ladron Cellars (14.2 mi)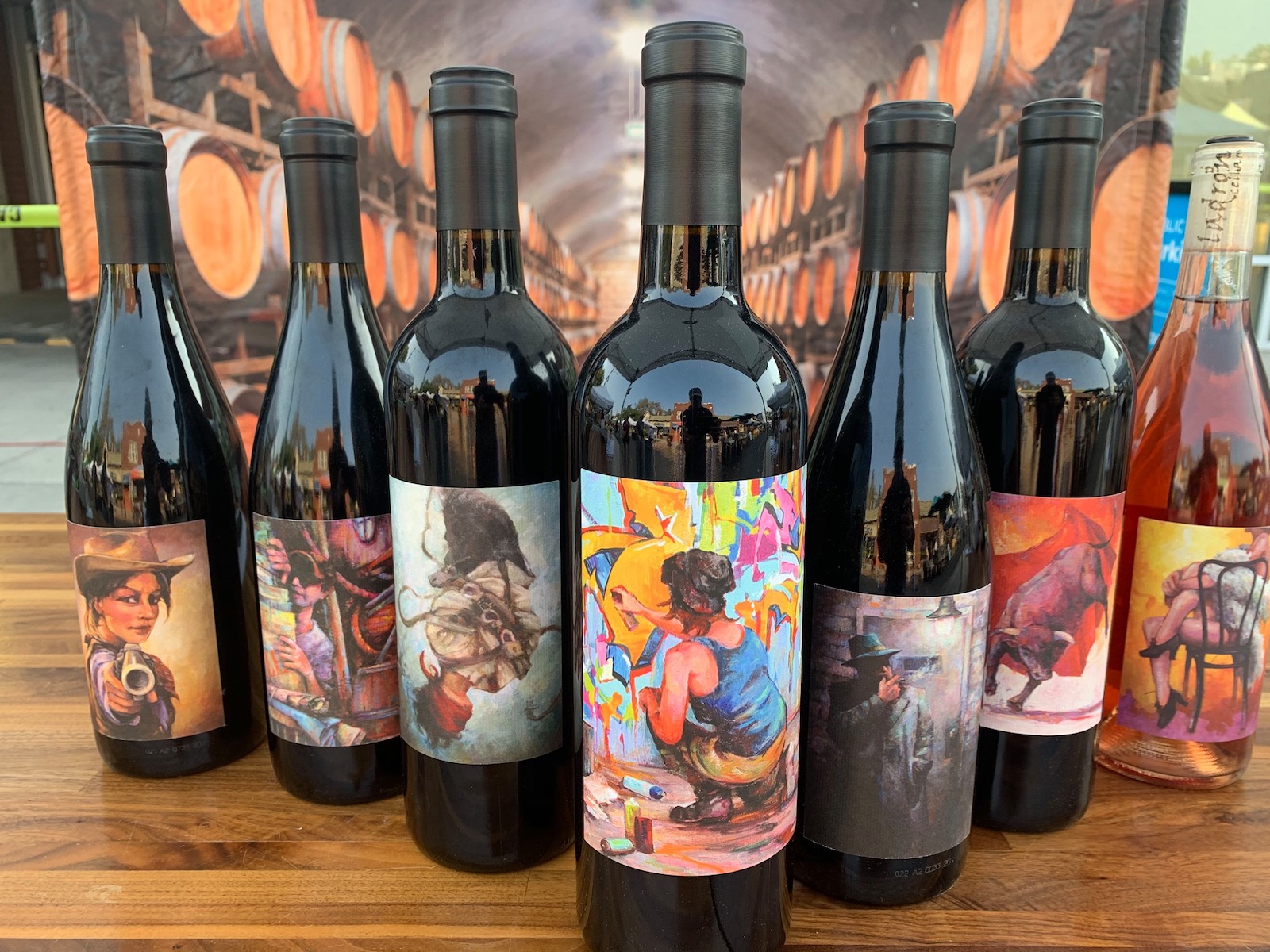 Ladron Cellars is an artisanal winery located in Englewood, about 30 minutes away from Aurora. Tempranillo, Zinfandel, Syrah, Grenache, and Petite Syrah are just a handful of some of the various grapes used in production.
Ladron Cellars sources grapes from Western Colorado as well as vineyards located in California's Central Coast. For example, the white wine blend is from Grand Valley in Colorado and is a mix of Chardonnay and Viogner. The red blend is from Paso Robles in California and is a mix of Mouvedre, Syrah and Grenache.
Winemaker Richard Crockett developed a passion for wine while visiting California wine country and since traveled the world's wine regions. He was inspired to open the winery with the purpose of sharing his passion for wine with others.
In addition to sampling the creations, the Englewood location also offers live music and an outdoor patio. A membership club is available, which includes discounts on wines and guaranteed access to all Ladron wines.
The Wine Barrel (18 mi)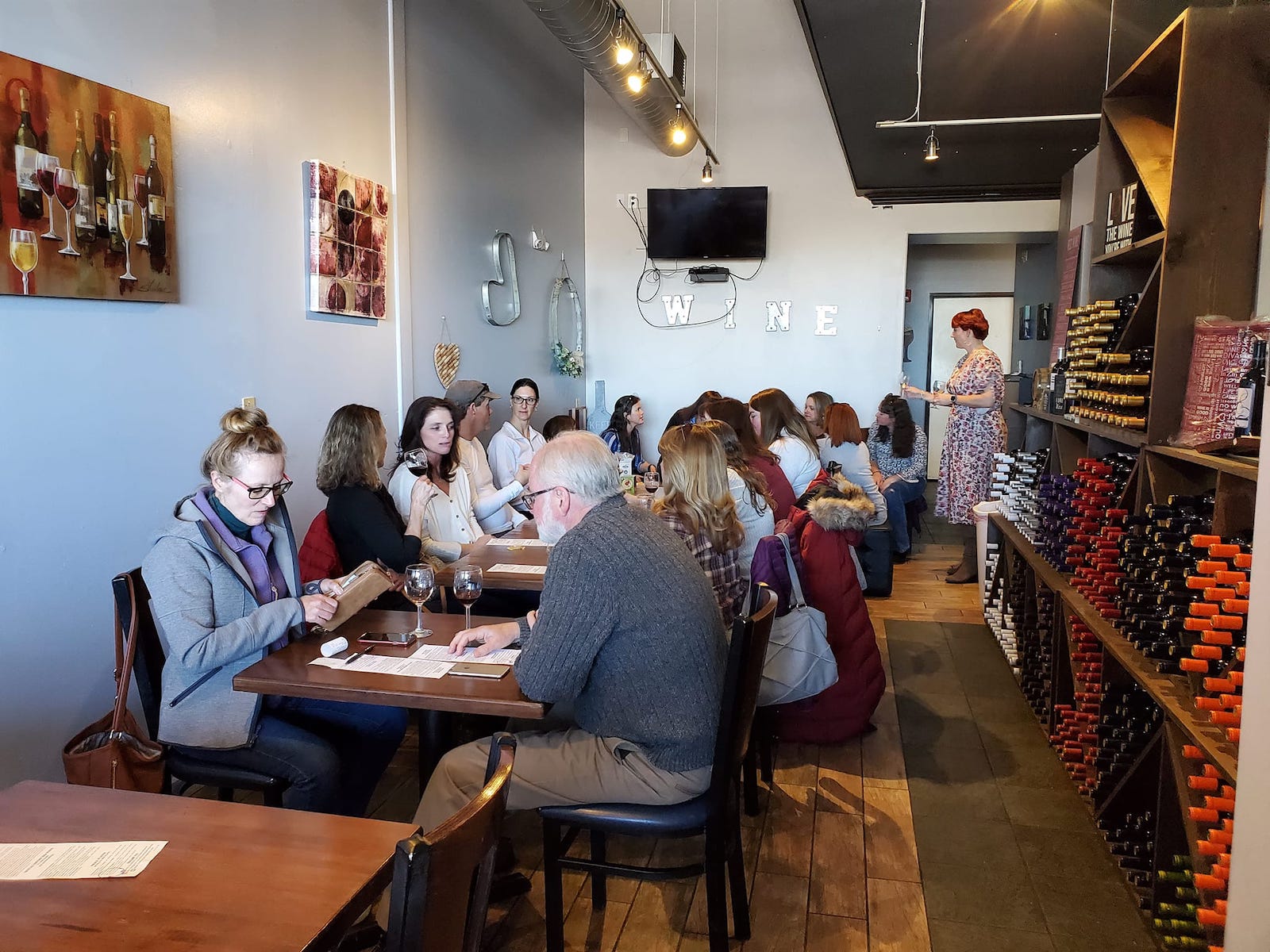 The Wine Barrel is a micro-winery located near Aurora in Parker. Wine is made onsite with grapes from all over the world. The inspiration to launch the winery was to bring the joys of wine to everyone, whether new to wine or a wine expert.
There are a handful of fruit wines, such as a dragon fruit and raspberry blend in a Shiraz-style blush, peach and apricot flavors with Chardonnay, green apple with Riesling, Pomegranate with Zinfandel and a fresh and sweet sangria. There is both an oaked and unoaked Chardonnay, as well as an unoaked medium-bodied white blend with Pinot Grigio, Sauvignon Blanc and Muscat.
An award-winning red blend is produced, with a mix of Cabernet Sauvignon, Cabernet Franc, Malbec and Merlot. Other red wines are a Cabernet Sauvignon, award-winning Tempranillo, a food-friendly Pinot Noir and a fruity Chilean Malbec.
Guests can visit the winery for a glass or bottle. The VIP program includes two special reserve bottles per quarter, discounts on purchases, custom glasses, half price glasses of wine and club cards.
There is plenty to do and see in and around Aurora, and these stops are a nice addition to try locally produced wine or cider. If you can't make it to the tasting room, you can always visit the winery or cidery website to find out if the product is available in another store or restaurant.