One location couldn't possibly hold all of the cheer that the Colorado Country Christmas Gift Show brings. That's why there are now TWO locations for this awesome craft event!
From Friday to Saturday, November 5th to 7th, 2021 you can find the Gift Show in the Denver Mart. The next weekend, you'll find the kitschy crafts and perfect presents at the Colorado Springs Event Center from November 19th to 21st, 2021.
Denver Gift Show
Find over 450 booths where vendors and artisans will offer up an amazing array of giftable goods. Denver's Gift Show typically includes everything from fine handcrafted jewelry and clothing to floral designs and furniture, home décor, toys, vintage and antique items, holiday décor, sculptures, and crafts.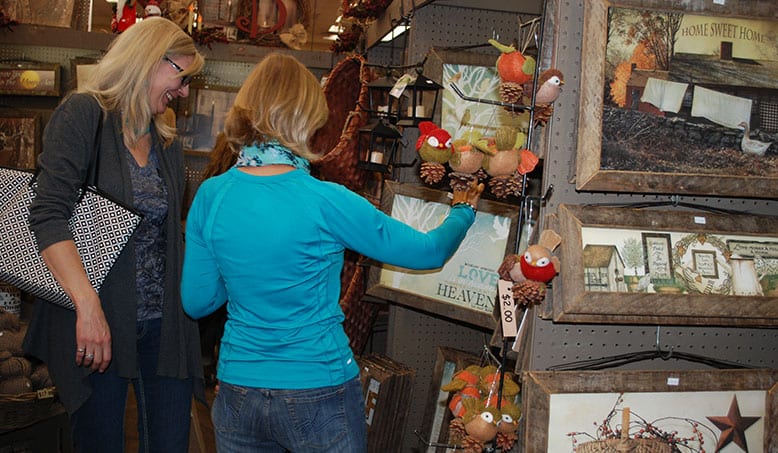 You'll love the gifts you find there, and you'll also love the food. Top chefs from around the Centennial State come to this Gift Show to offer cooking demonstrations, samples, and edible gifts! Santa and Mrs. Claus will also be stopping by the Denver Gift Mart, so don't hesitate to bring the whole family.
Colorado Springs Gift Show
Though the Colorado Springs Gift Show is slightly smaller with 250 booths, that doesn't mean you can't find incredible gifts and some sweet deals in time for the holidays. Any Colorado natives on your Christmas list? Shop for uniquely Colorado items like custom water bottles, local Colorado honey, CO state flag cutting boards, coasters, keychains and more.
Your family and friends would also love a gift from one of the many local artists at the show, offering their handmade jewelry, wood carvings, gift baskets, décor items, candles, soaps, glasswares, and much more. Santa will be in Colorado Springs too, so bring the kids! And while you're there, enjoy holiday-themed entertainment from local dance studios.
This is one of the best holiday craft fairs in the Pikes Peak region, don't miss out!
Details
Address: Denver Mart | 451 E 58th Ave, Denver, CO
Address: COS Event Center | 3960 Palmer Park Blvd, Colorado Springs, CO
Date: Friday – Sunday | Denver Mart: November 5 – 7| COS Event Center: November 19 – 21, 2021
Phone: 800-521-7469
Website: coloradochristmasgiftshow.com