Colorado is undoubtedly a peaceful place, but it's also been the center of an immense amount of human-centered turmoil since achieving statehood in 1876. Like all places, Colorado experiences crime in large cities like Denver and rural areas alike, but you might be surprised to learn that the some of the state's prisons have hosted and continue to house some of the most notorious criminals in modern history.
Egregious acts that played out in Colorado and all over the world in some cases continue to send serious criminals to prisons across the state. However, most Colorado inmates aren't dangerous, and many are working toward reconciliation and rehabilitation. From institutions designed to integrate inmates back into society to ones built to protect Americans from offenders deemed extremely violent, the state is home to a variety of prisons.
Colorado currently has 20 state-run prisons run by the Colorado Department of Corrections (CDOC), and four federal institutions. As of fall of 2019, more than 4,000 prisoners were held in the state's for-profit prisons.
If you want to take a look inside a former prison, stop by the Museum of Colorado Prisons in Cañon City. Built in 1935, it's housed inside the old Women's Correction Facility. Or go further back in history to the Old West, and tour the Cripple Creek's Outlaws & Lawmen Jail Museum.
Here are some of the state and federal prisons in Colorado, in no particular order:
Englewood Federal Correctional Institution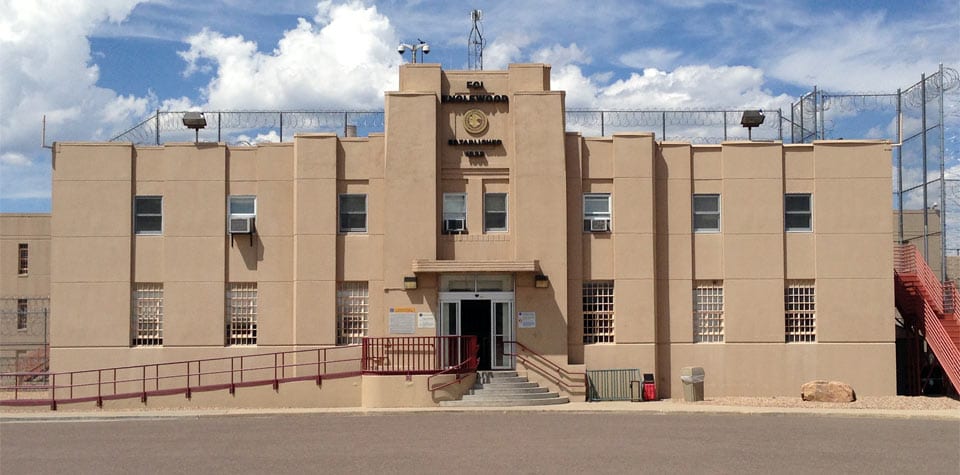 Surrounded by golf courses, public schools, parks, and houses, despite its unassuming location, the Englewood Federal Correctional Institution has housed a diverse set of famous criminals over the years, ranging from disgraced politicians and celebrities to dangerous domestic terrorists. Located just ten miles southwest of Denver in Englewood, this federal prison shares a home with Jefferson County, a suburban area more known more for affluent residents and frozen yogurt shops than famous criminals.

Inmates who've spent time at the Englewood Federal Correctional Institution include former Subway restaurant spokesman  Jared Fogle and Illinois governor Rod Blagojevich, who was convicted of trying to sell the U.S. senate seat that was vacated by Barrack Obama. Oklahoma City Bombers Timothy J. McVeigh and Terry L. Nichols were famously sent there in 1996 for killing 169 people and injuring more than 500. Since life just outside this federal prison matches everything you'd expect from a typical Colorado suburb, it's safe to assume most locals don't think much about their unsavory neighbors.
Buena Vista Correctional Complex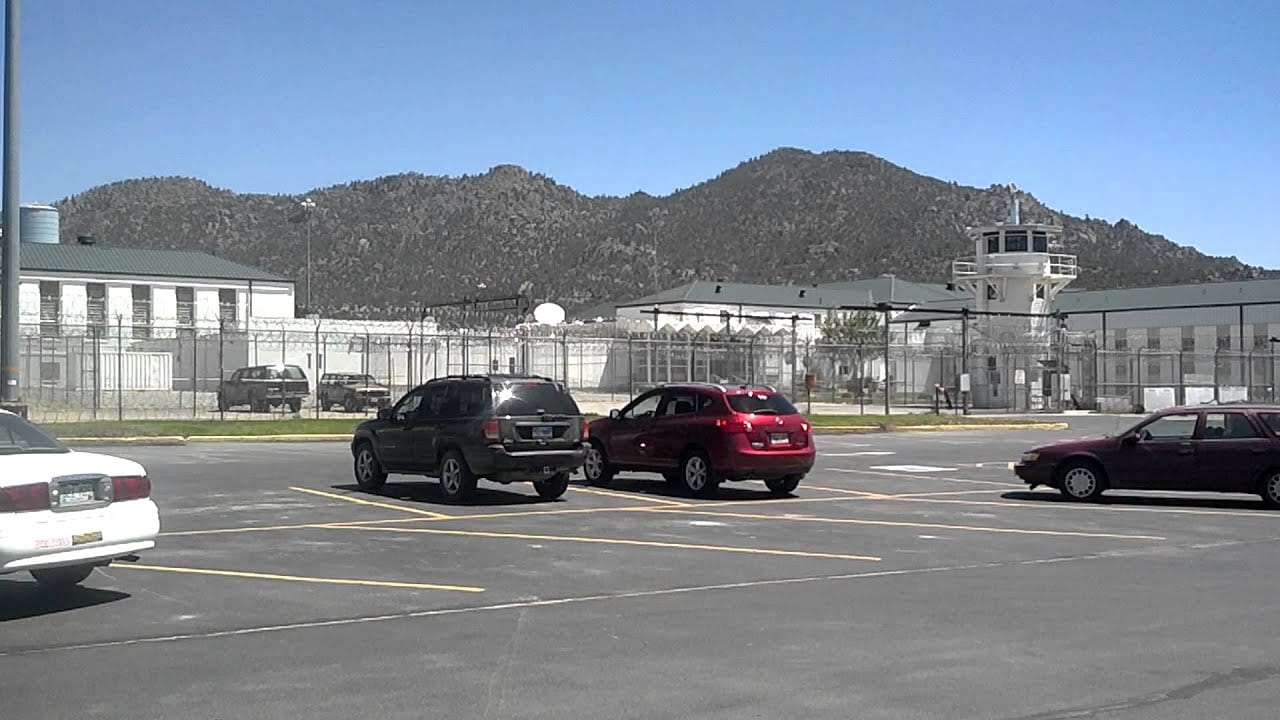 Located in the charming mountain town of Buena Vista, this correctional facility was originally founded in 1892 as a state reformatory for juvenile offenders and is the second oldest prison in the state. It transitioned to an adult prison in the late 70's, and offers multiple levels of security to over 1200 inmates. This prison's aim is to prepare inmates to reintegrate into society, and offers a variety of programs that build special skills and confidence. These include everything from teaching inmates to fight wildfires to those that bring inmates into fish hatcheries.
Denver Women's Correctional Facility

This 900-capacity facility houses female inmates just east of Stapleton in Denver. State-run and aimed at rehabilitation and reconciliation, the Denver Women's Correctional Facility is designed for inmates who are about to be released. Specifically, this prison is tasked with helping incarcerated women transition back into society. Vocational skills like culinary arts, woodworking, and advanced computer programming are taught at the facility, and inmates have the option to receive parenting courses and substance abuse counseling as well.
United States Penitentiary, Administrative Maximum Facility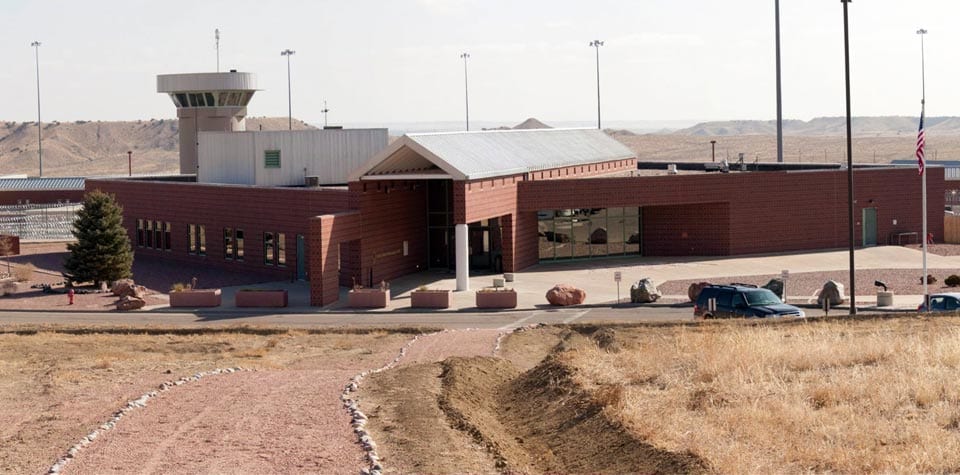 Widely known as the "Alcatraz of the Rockies," this federal prison located in Florence, Colorado boasts the highest security measures of any correctional facility in the United States. Opened in 1994, the United States Penitentiary, Administrative Maximum Facility (USP Florence ADMAX) is classified as a supermax institution designed to house notably violent inmates that pose the greatest risk towards staff and other prisoners. Recent reports suggest that the prisoners currently incarcerated there spend 23 hours a day handcuffed or shackled, isolated in their concrete cells, and observed 24 hours a day by prison staff.
While many prisons feature programs designed to rehabilitate offenders, ADMAX exists for the exclusive purpose of housing extremely violent criminals. Some incarcerated here are deemed so dangerous that they're considered threats to national security. Other inmates are too well known to be housed at conventional maximum security prisons. However, the majority of the men imprisoned at ADMAX are known to have injured or murdered fellow inmates and prison staff.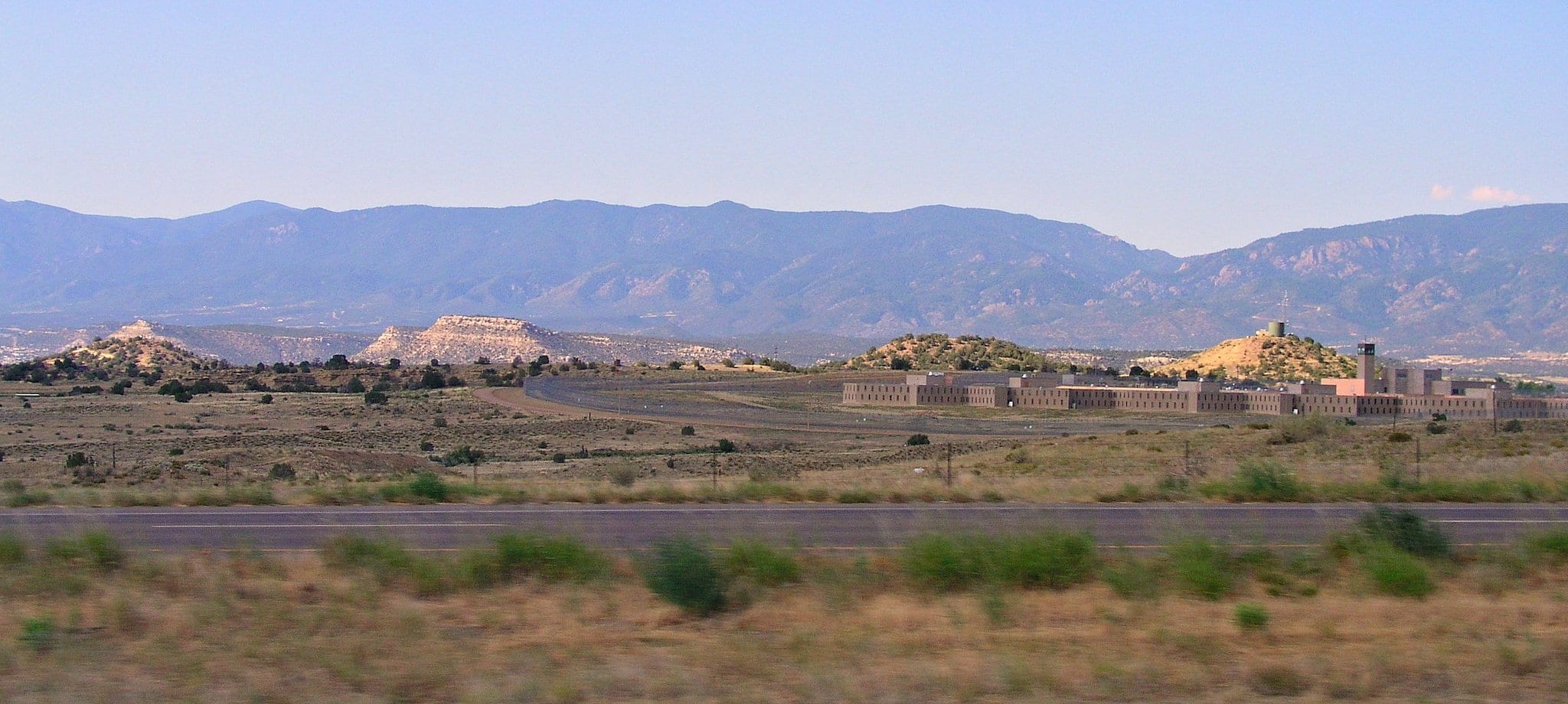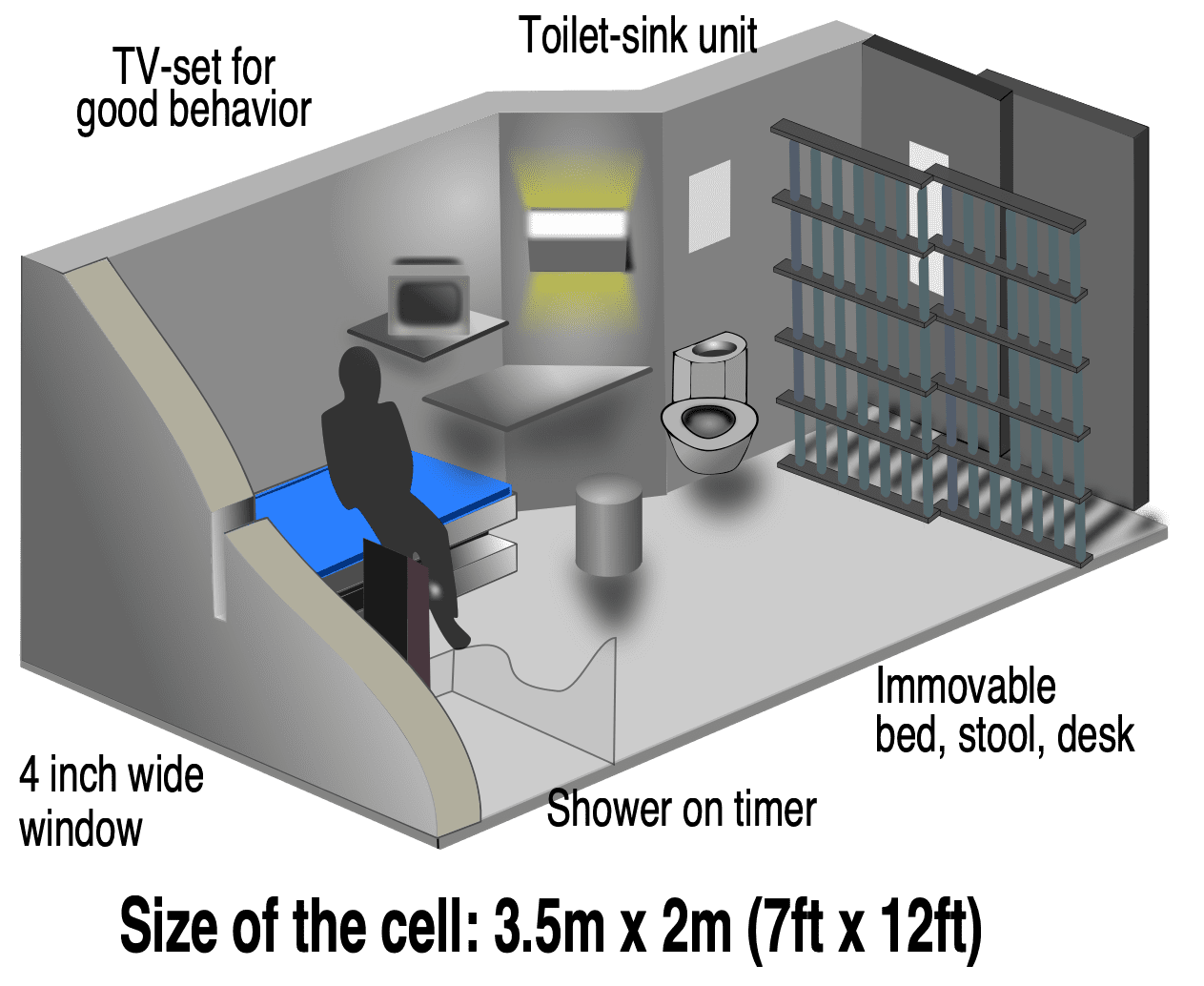 When inmates display non-aggressive behavior, they gradually earn privileges and some are eventually transferred back to conventional maximum security prisons. Current and former residents of ADMAX include everyone from foreign Al-Qaeda operatives to mob bosses to despised American spies. Joaquín "El Chapo" Guzmán, former leader of the Sinaloa Cartel, began serving his life sentence plus thirty years here in 2019. While that sentence might sound long, it's nothing compared to that of some of the other inmates housed at ADMAX.
Former FBI agent and current ADMAX prisoner Robert Hanssen was caught passing classified information to Russia and is currently serving 15 consecutive life sentences. His espionage is considered one of America's greatest intelligence disasters. Oklahoma City Bomber Terry Nichols is currently serving a term of 161 consecutive life sentences at the facility. Theodore Kaczynski, also known as the Unibomber, is currently serving eight.
Trinidad Correctional Facility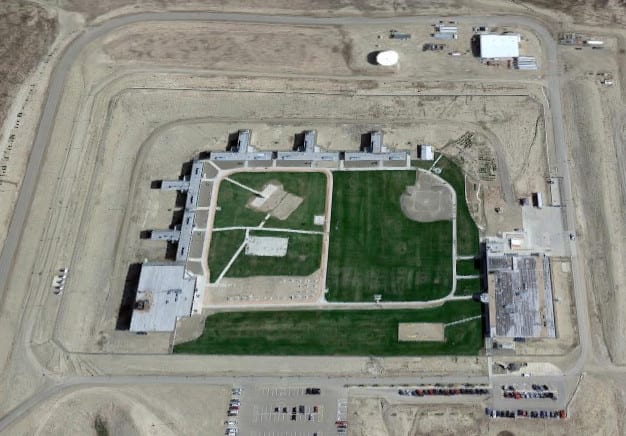 This minimum security prison houses male inmates who are expected to be released soon. Programs aimed at education and building personal skills are offered at the Trinidad Correctional Facility, which is located 20 minutes northeast of the southern Colorado city of the same name.
Some prisoners are permitted to take part in a canine companion program that's offered by Colorado Correctional Industries. Inmates train dogs rescued from shelters that are later sent to loving homes. Computer classes and GED courses are also offered to inmates in an effort to prepare them for life outside prison.
Limon Correctional Facility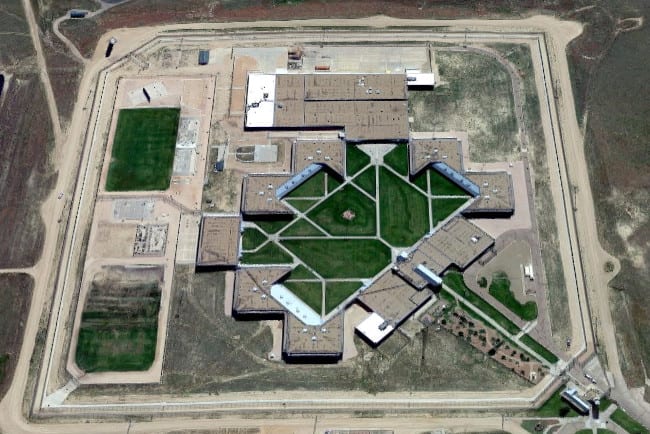 You might not recognize anyone currently being housed at this prison in Limon on the eastern plains, but some of Colorado's most dangerous criminals are currently serving their sentences here. The Limon Correctional Facility was opened in 1991, and houses up to 960 male inmates. In its nearly thirty years of existence, this state-run prison has experienced multiple occurrences of extreme violence.
In 2002, a correctional officer was beaten to death in the prison kitchen. Two years later, an inmate was stabbed to death by fellow prisoners. In 2007, a female correctional officer was stabbed in the neck by an inmate. She miraculously recovered and was back on the job within six weeks.
Colorado Territorial Correctional Facility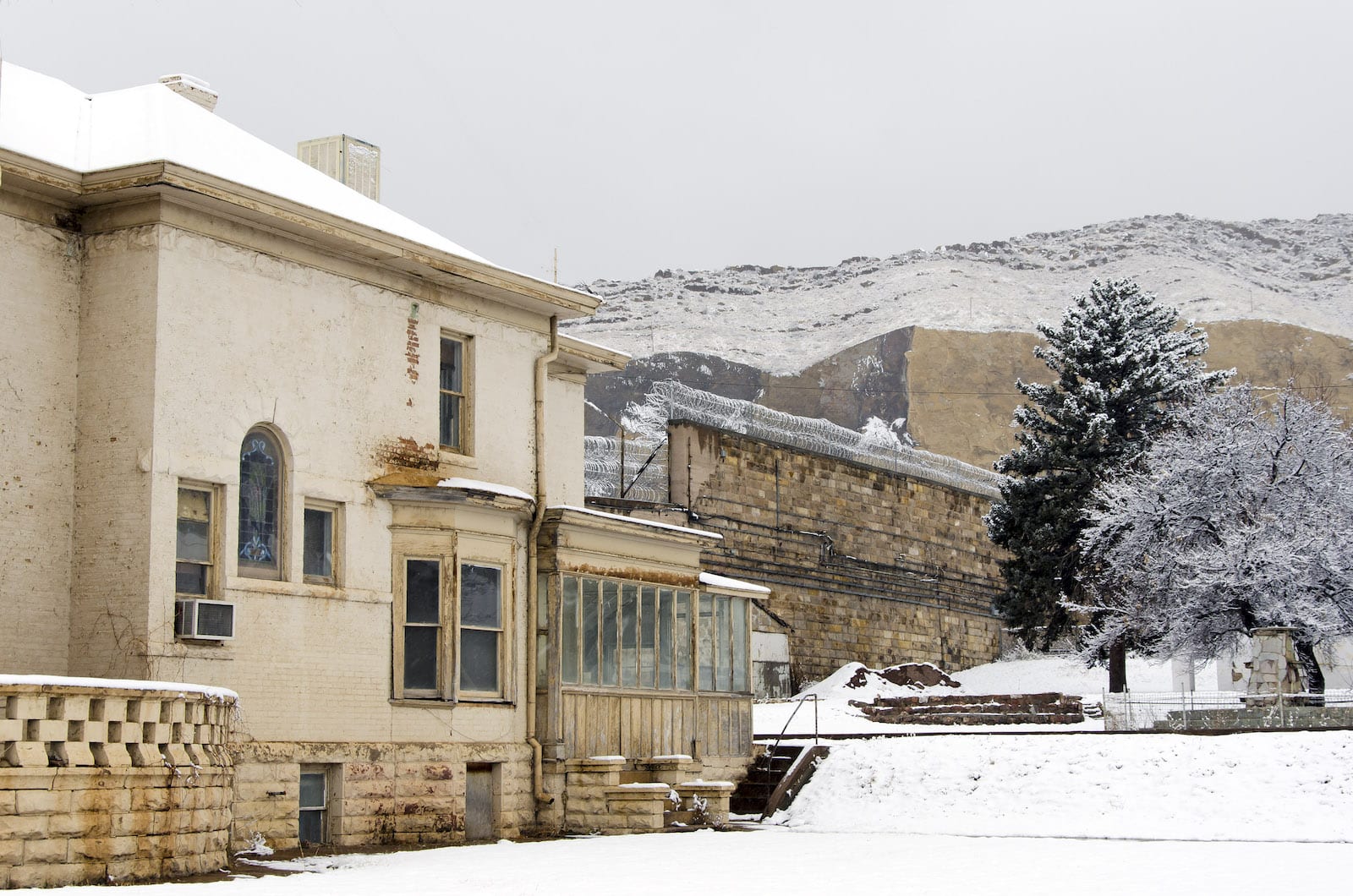 Built in 1871, the Colorado Territorial Correctional Facility is the oldest functioning prison in the state. Like its name infers, it was a territorial prison before it served Colorado when it became an official American state in 1876. From the century spanning 1890 to 1990, inmates sat on death row and were executed at this facility. Hanging was the state's preferred method of execution until 1934, when it was replaced by gas inhalation.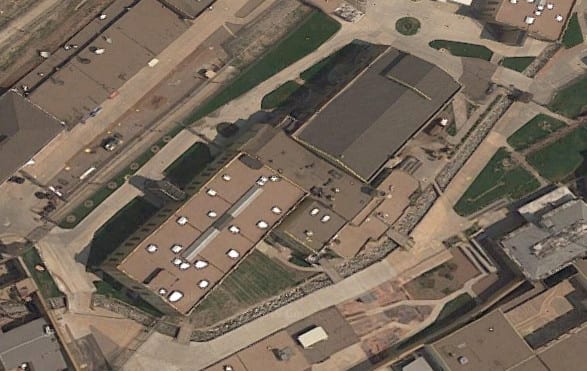 This is just one of the many correctional facilities based in Cañon City. Others in the area include the Skyline Correctional Center, Fremont Correctional Facility, Four Mile Correctional Center, Colorado State Penitentiary, Centennial Correctional Facility, Southern Peaks Youth Prison, and the Arrowhead Correctional Center. The ADMAX facility in Florence is a 15-minute drive away from Cañon City.
List of Prisons in Colorado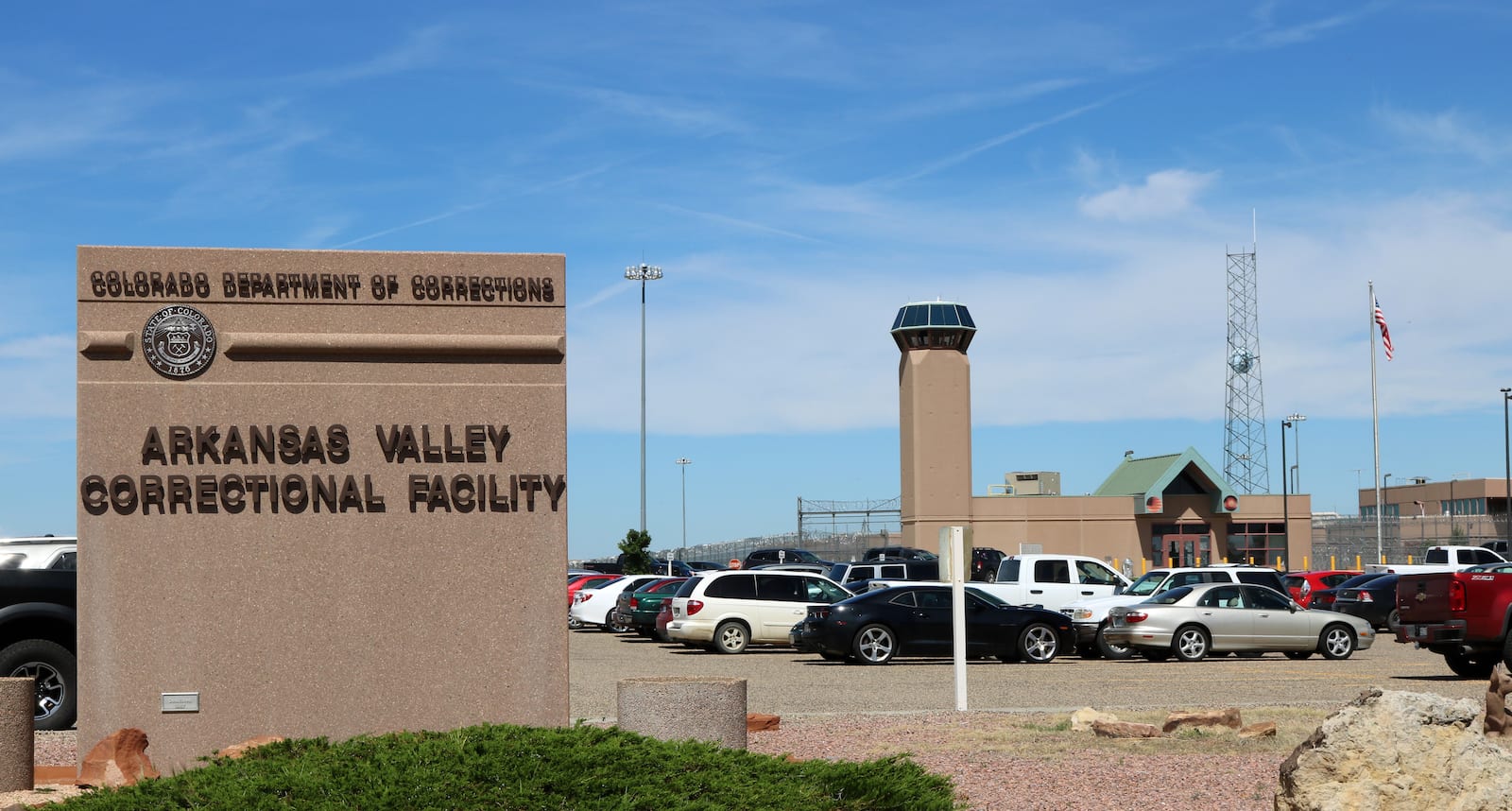 There are more than two dozen prisons in Colorado. The majority are state-run, though there are a few federal and for-profit prisons currently operating state. However, the for-profit prisons could be phased out of use in Colorado by 2025.
Federal Prisons in Colorado:
Federal Correctional Complex – Florence
Federal Correctional Institution – Englewood
Federal Correctional Institution – Florence
Federal Prison Camp – Florence
State-Run Prisons in Colorado:
Arkansas Valley Correctional Facility – Ordway
Arrowhead Correctional Center (494 inmate capacity) – Cañon City
Buena Vista Correctional Facility – Buena Vista
Centennial Correctional Facility – Cañon City
Colorado Correctional Center (Camp George West) (150 inmate capacity) – Golden
Colorado State Penitentiary – Cañon City
Colorado Territorial Correctional Facility – Cañon City
Delta Correctional Center (480 inmate capacity) – Delta
Denver Reception & Diagnostic Center (542 inmate capacity) – Denver
Denver Women's Correctional Facility (900 inmate capacity) – Denver
Four Mile Correctional Center (499 inmate capacity) – Cañon City
Fremont Correctional Facility – Cañon City
LaVista Correctional Facility – Pueblo
Limon Correctional Facility – Limon
Rifle Correctional Center (192 inmate capacity) – Rifle
San Carlos Correctional Facility – Pueblo
Skyline Correctional Center (249 inmate capacity) – Cañon City
Sterling Correctional Facility – Sterling
Trinidad Correctional Facility (500 inmate capacity) – Trinidad
Youthful Offender System – Pueblo
For-Profit Prisons in Colorado:
Bent County Correctional Facility – Las Animas; Owned by CoreCivic.
Cheyenne Mountain Re-Entry Center – Colorado City ; is no longer a part of the CDOC as of March 7, 2020
Crowley County Correctional Facility – Olney Springs; Owned by CoreCivic.
Southern Peaks – Cañon City; Youth prison owned by GEO Group.