The Centennial State is home to some of the best hiking trails in the world, from stunning treks through national parks to lesser-known hikes that explore desolate, windswept areas. Writing up a "best of" list for the state's hiking trails is not an easy task because there are so many amazing hikes worth mentioning here that inevitably some will be left out.
The top hikes that made this list wind through some of Colorado's most iconic landscapes and are remarkably gorgeous in a part of the country that's brimming with natural beauty.
The Colorado Trail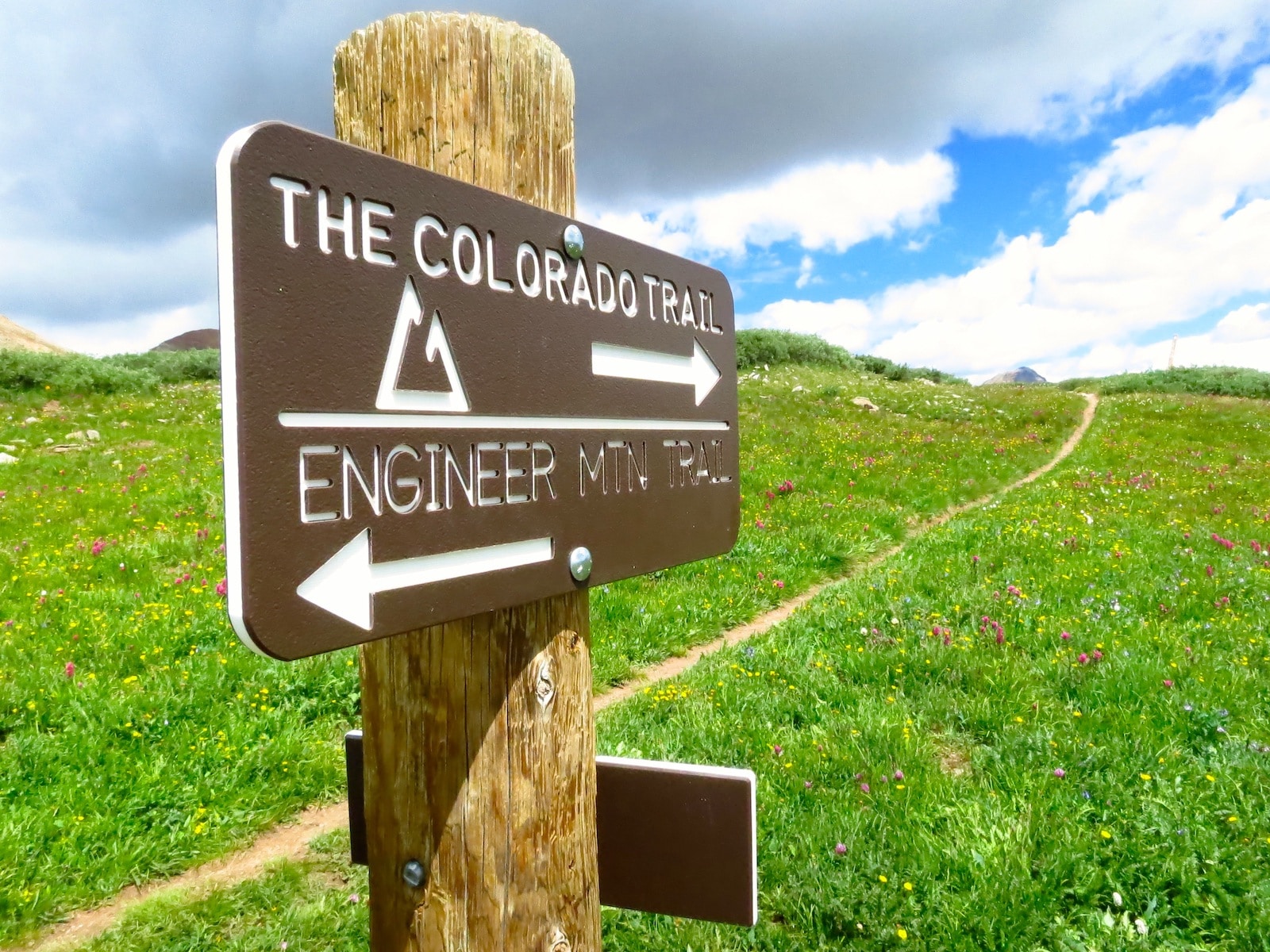 Clocking in at nearly 500 miles, the Colorado Trail stretches from the Denver metro to Durango and accommodates hikers, horses, and mountain bikes. Hikers who complete the entire trail will pass through six national forests and over eight of the state's mountain ranges. Though the vast majority of this route's traffic is compromised of people exploring shorter sections of the trail.
This is a Colorado hike that's incredibly gorgeous from start to finish, so stunning sites are in store no matter where you start.
Emerald Lake Trail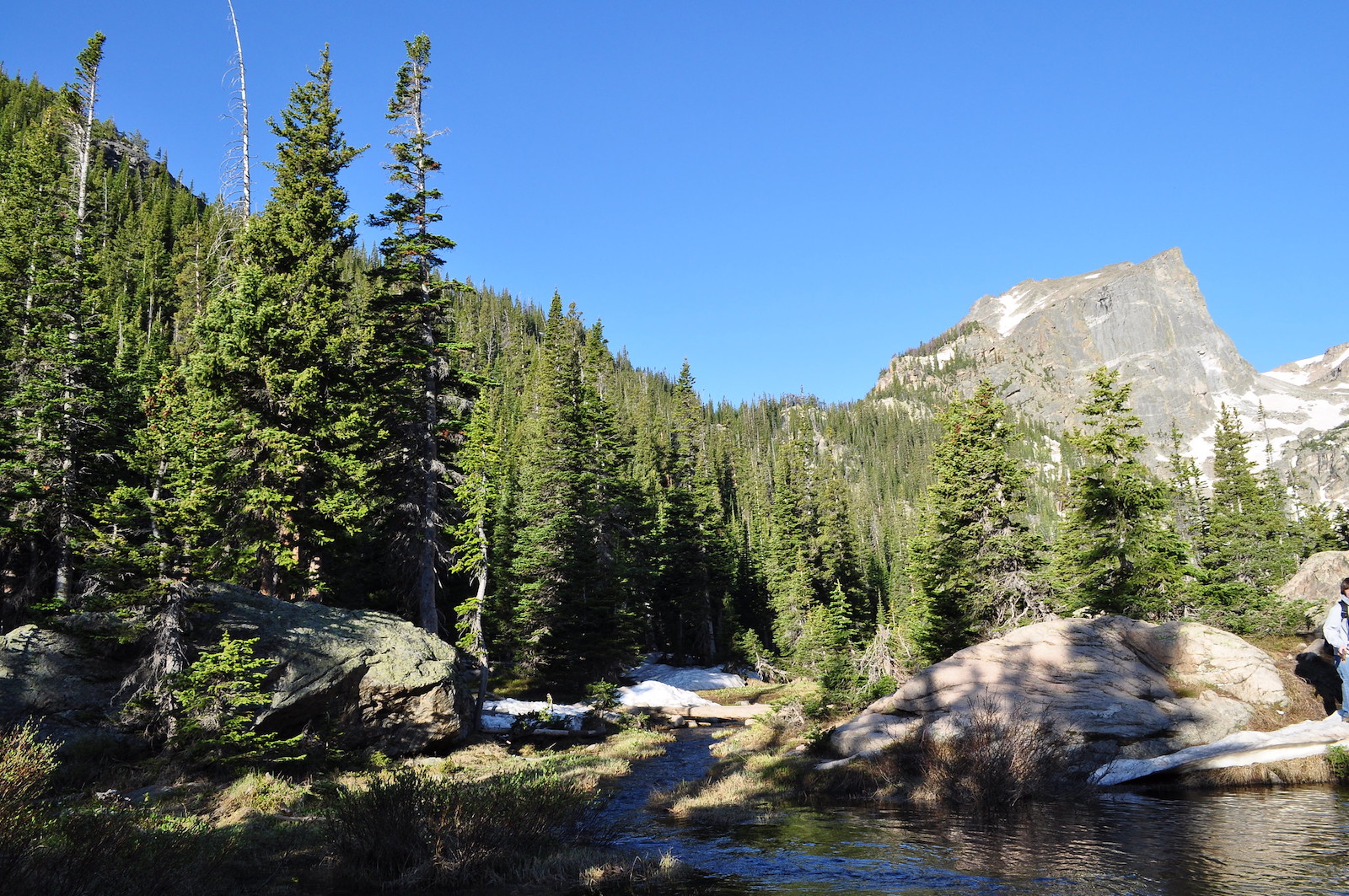 Located in Rocky Mountain National Park, this hugely popular and stunningly scenic trail leads to a pristine mountain lake. Emerald Lake Trail takes just under two hours to complete and isn't especially difficult, but it's easily one of the prettiest hikes in the state and will be a rewarding experience regardless of your hiking experience of lack thereof.
Ice Lakes Trail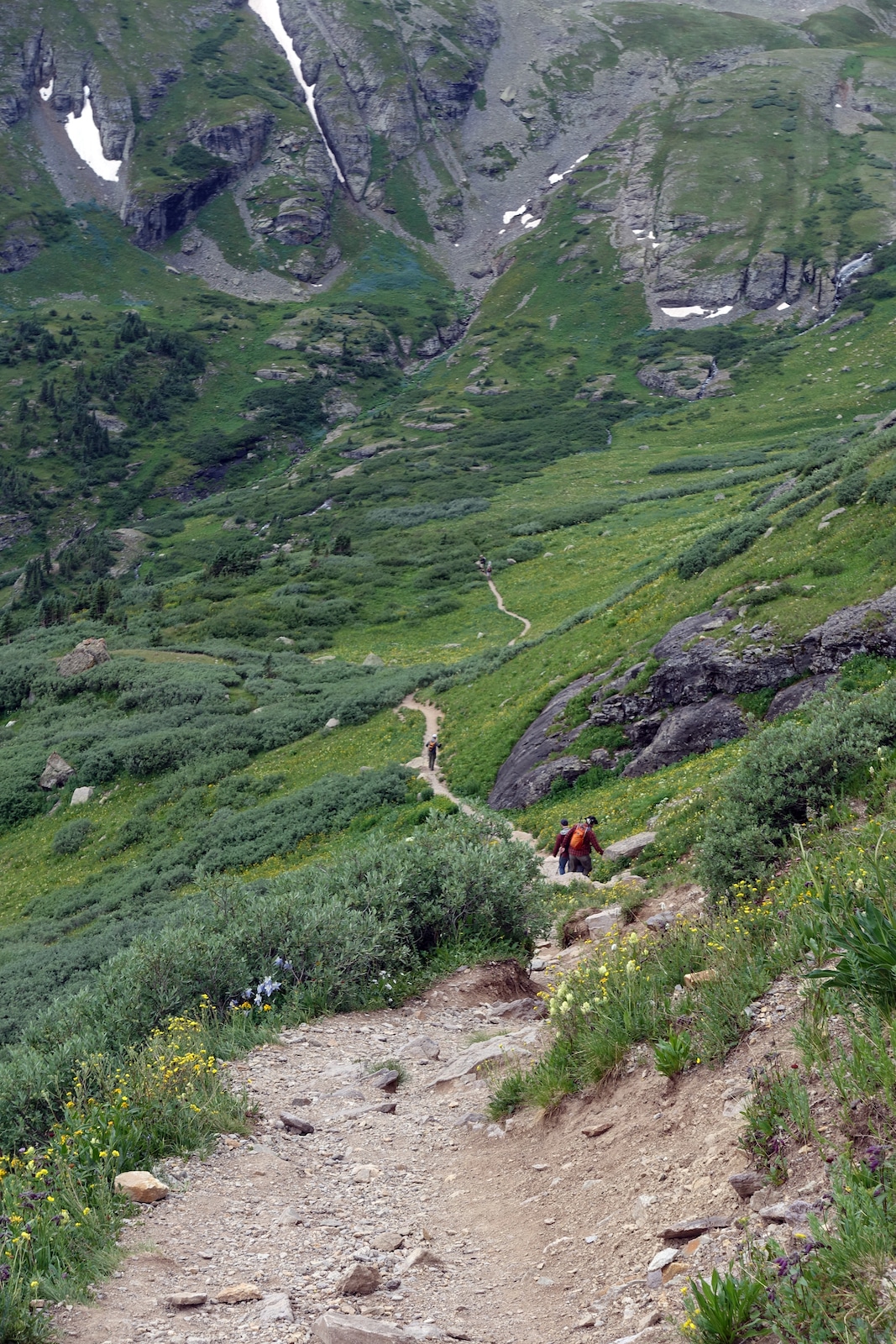 Located just outside of Durango, the Ice Lakes Trail is a popular hike boasting gorgeous mountain views, vast fields of colorful wildflower flourishes in the summer, and bursts of yellow and gold aspen leaves in the fall. Making it to the top of this one comes with the reward of sitting by serene lakes that soar above the timberline and reflect the color of turquoise.
Pawnee Buttes Trail
Some of Colorado's best hiking trails aren't located anywhere near the mountains. With serene views of the surrounding vast eastern plains and featuring fascinating butte formations, Pawnee Buttes Trail is a solid alternative to hiking in the state's more well-known mountain spots.
This obviously isn't the place for you if you're looking for a hike that will get your heart pumping, but for those seeking calm and solitude, this is easily one of the best trails in the state.
Dominguez Canyon Trail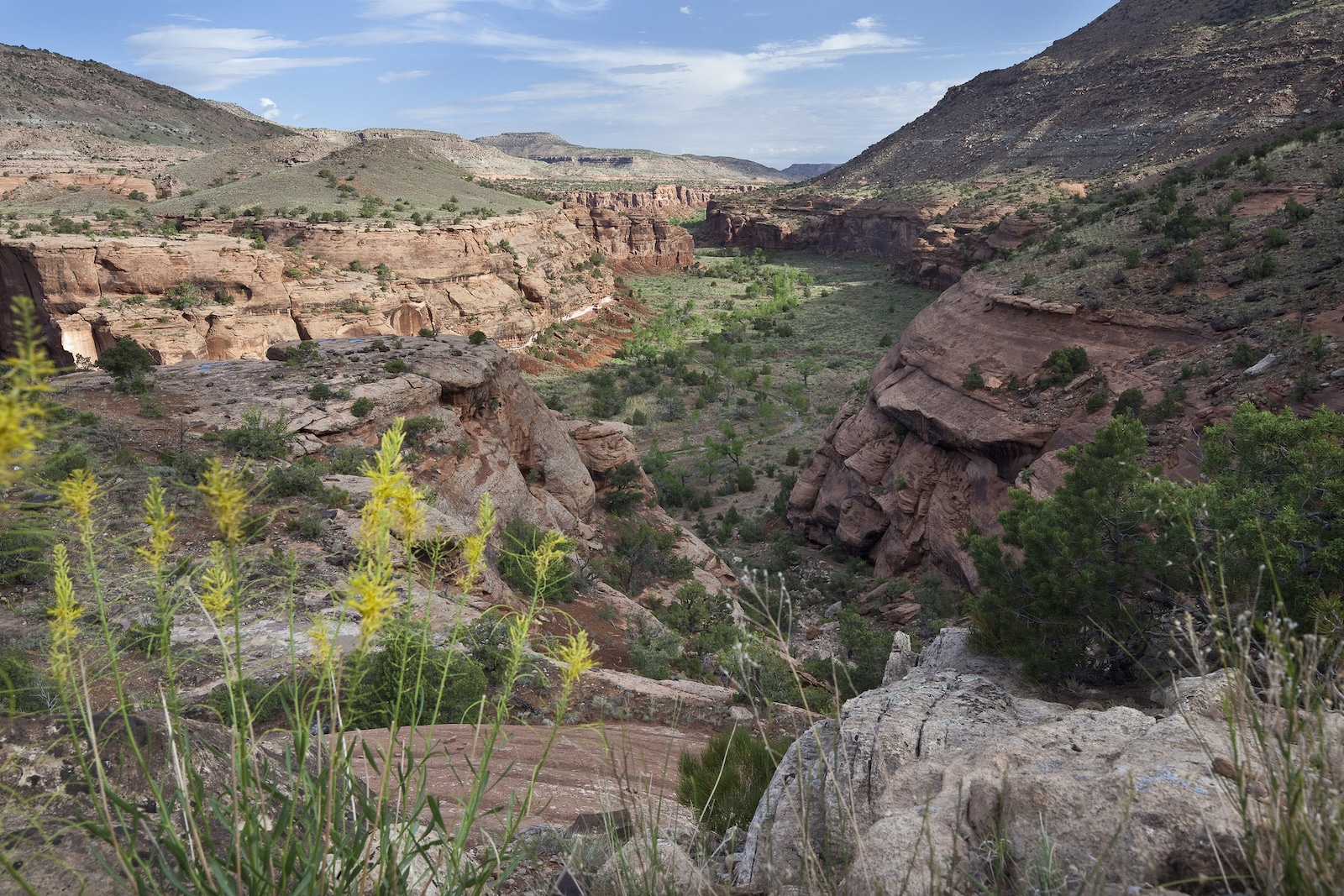 This 12.3-mile out and back trail winds through lands that appear to exist on a different planet from the densely forested mountainous areas Colorado is usually known for. Located in an arid region in the western area of the state, Dominguez Canyon Trail is replete with vast red canyons that seem to stretch out endlessly, picturesque waterfalls, and fascinating petroglyphs.
This trail takes under five hours to complete, is rated as easy so long as hikers come prepared with plenty of water and sunscreen.
South Zapata Trail
The South Zapata Trail leads to a breathtaking 30-foot waterfall and offers a stellar high-elevation view of the San Luis Valley and Sangre de Cristo mountains. This one is only 4.8 miles long, but don't let the short length of this hike trick you into thinking it's easy.
In the summer when the water is flowing, you'll need to wade through "deep, fast" water in order to reach the waterfall, according to the US Forest Service. Water shoes are recommended for this hike during the summer.
Continental Divide Trail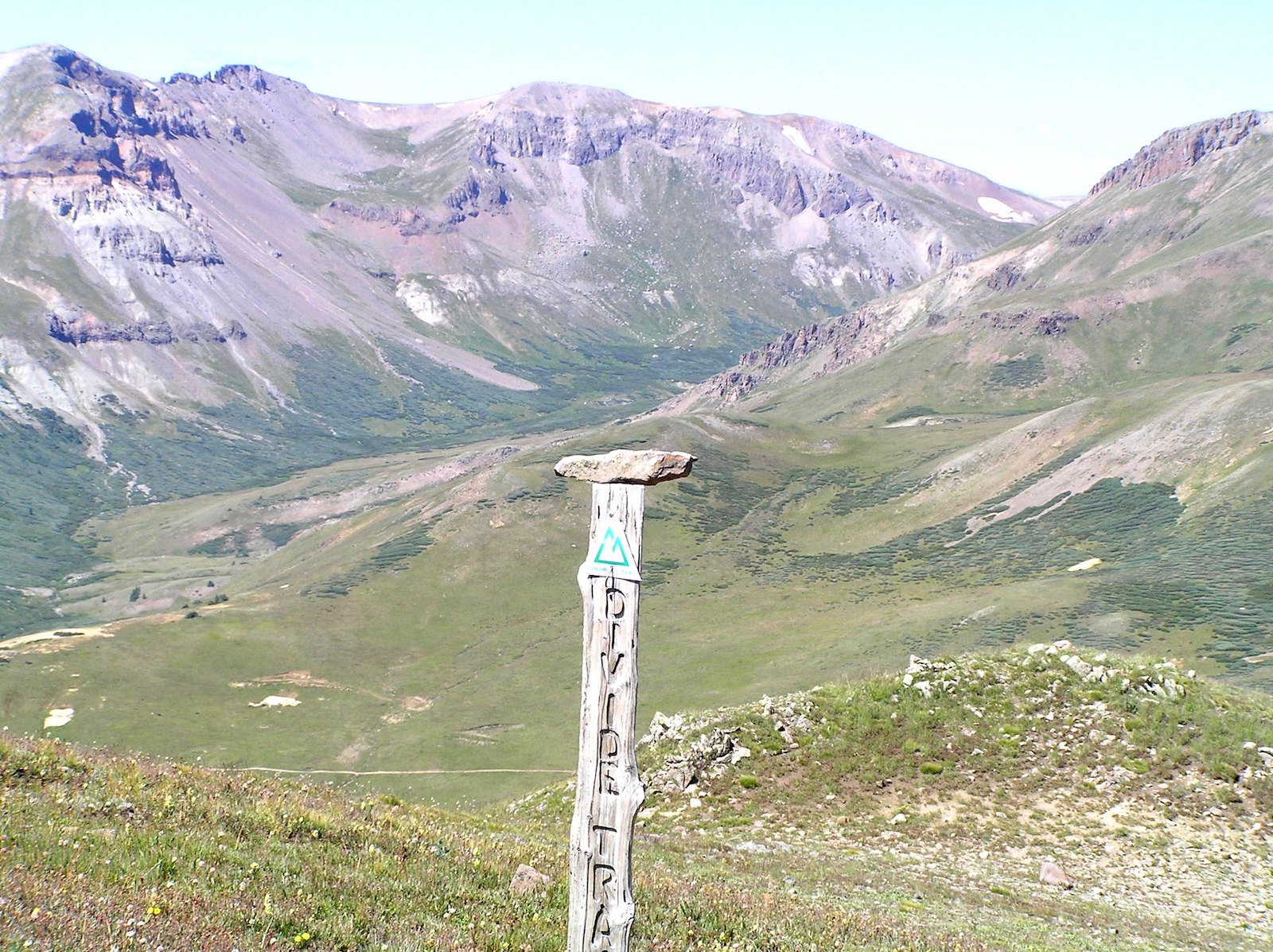 Spanning over 3,000 miles through some of the most beautiful and rugged terrains in the Mountain West, the section of the Continental Divide Trail that passes through Colorado is easily one of the state's best trails. With unforgettable hikes over passes like Rabbit Ears, Berthoud, and Monarch topping 10,000 feet, this trail showcases some of Colorado's most awe-inspiring landscapes and historical features, from ghost towns to vast wilderness areas.
Crag Crest Trail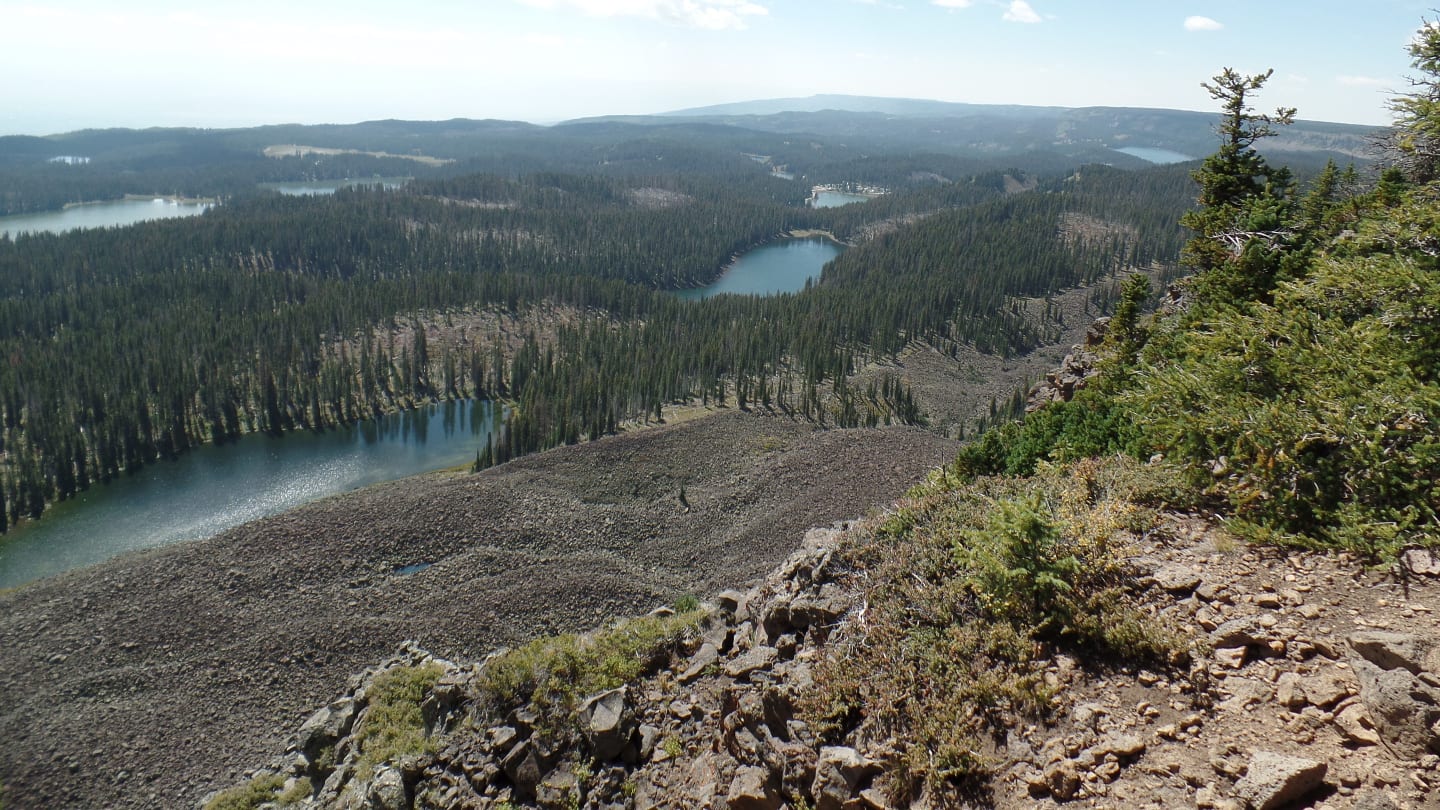 Moderately difficult and hugely popular, Crag Crest Trail delivers a stellar high-elevation view of the surrounding Grand Mesa. It's the largest flat-topped mountain in the world and an area packed with majestic alpine lakes. In the summer, you'll pass through fields of wildflowers and thickly forested areas where wildlife is typically active and abundant.
Off-trail in Dinosaur National Monument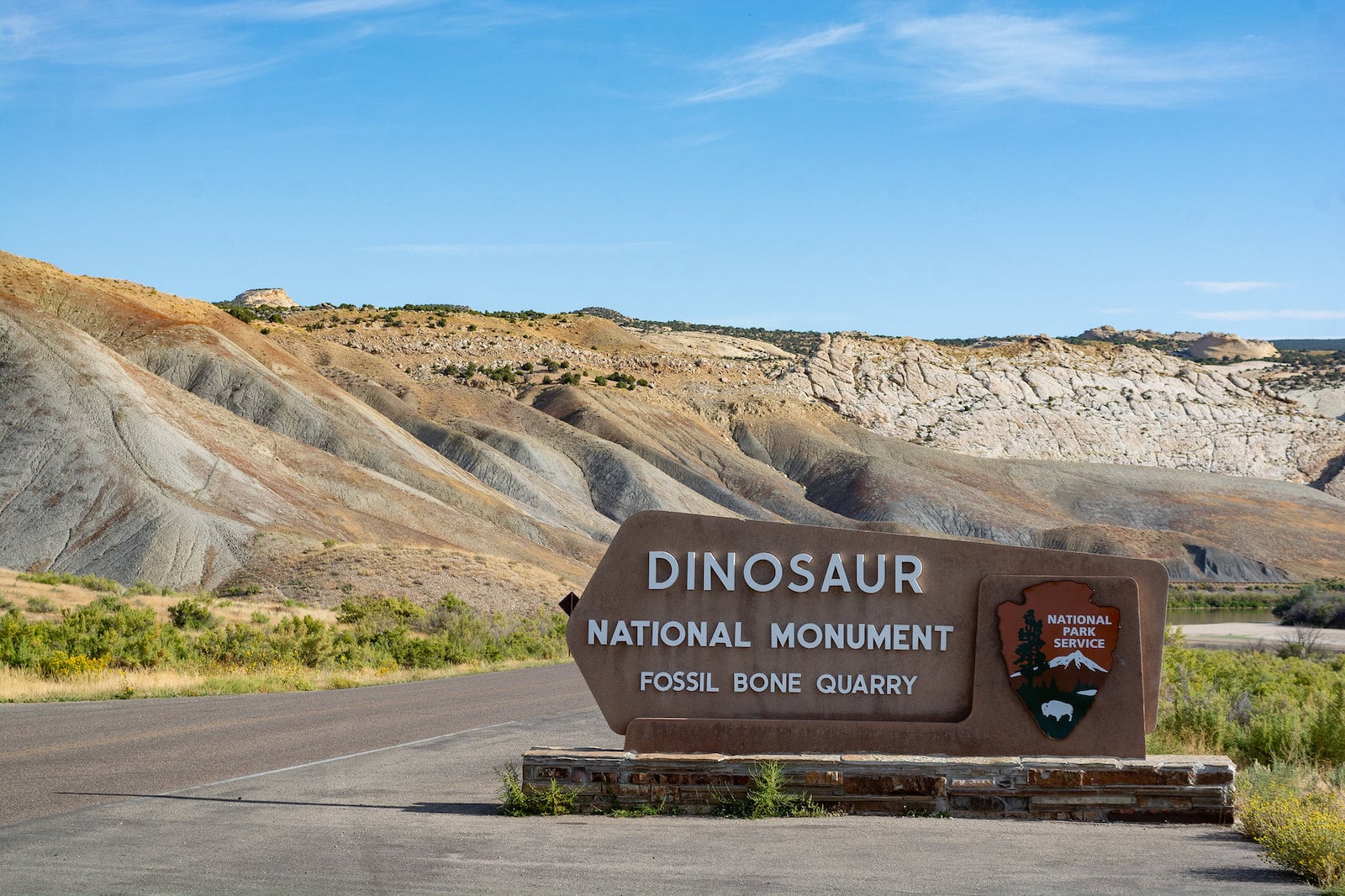 Dinosaur National Monument features some incredible established hikes, but the fact that off-trail hiking is permitted here makes this astounding place even more special. Most of the monument is open for free-hiking, which means that you'll be able to explore thousands of acres of desert wilderness and otherworldly terrain away from the crowds. However, this is only recommended for experienced hikers who are equipped with the appropriate gear.
Sky Pond via Glacier Gorge Trail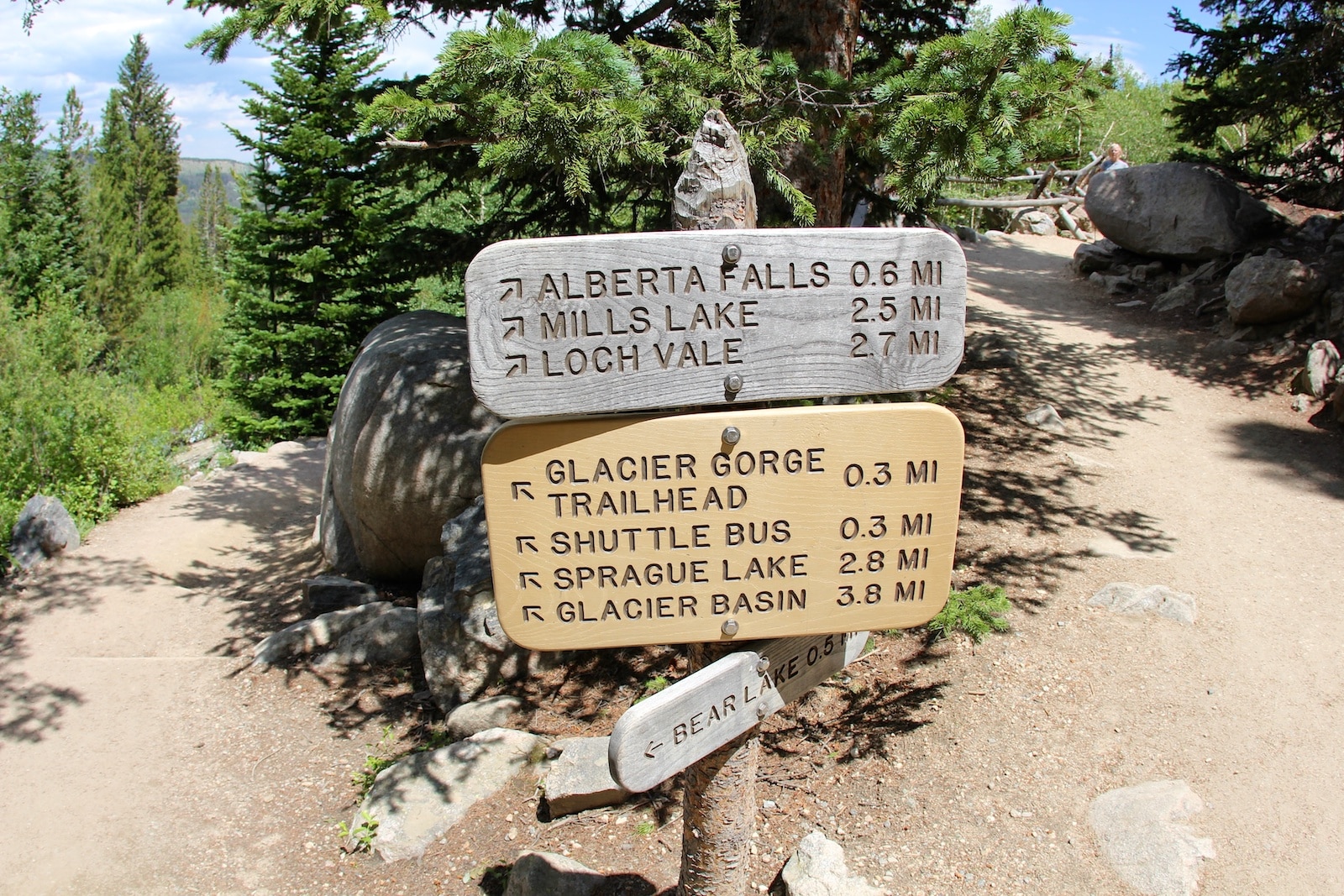 A gorgeous hike with a brutally challenging conclusion, the Glacier Gorge Trail leading to Sky Pond is located east of Estes Park in the heart of Rocky Mountain National Park. To reach Sky Pond, you'll need to climb up a waterfall for this one, so spikes are recommended. But even with the challenging ending, this is a popular hike loved for its astounding mountain landscapes and a strong showing of wildlife.
Mount Bierstadt Trail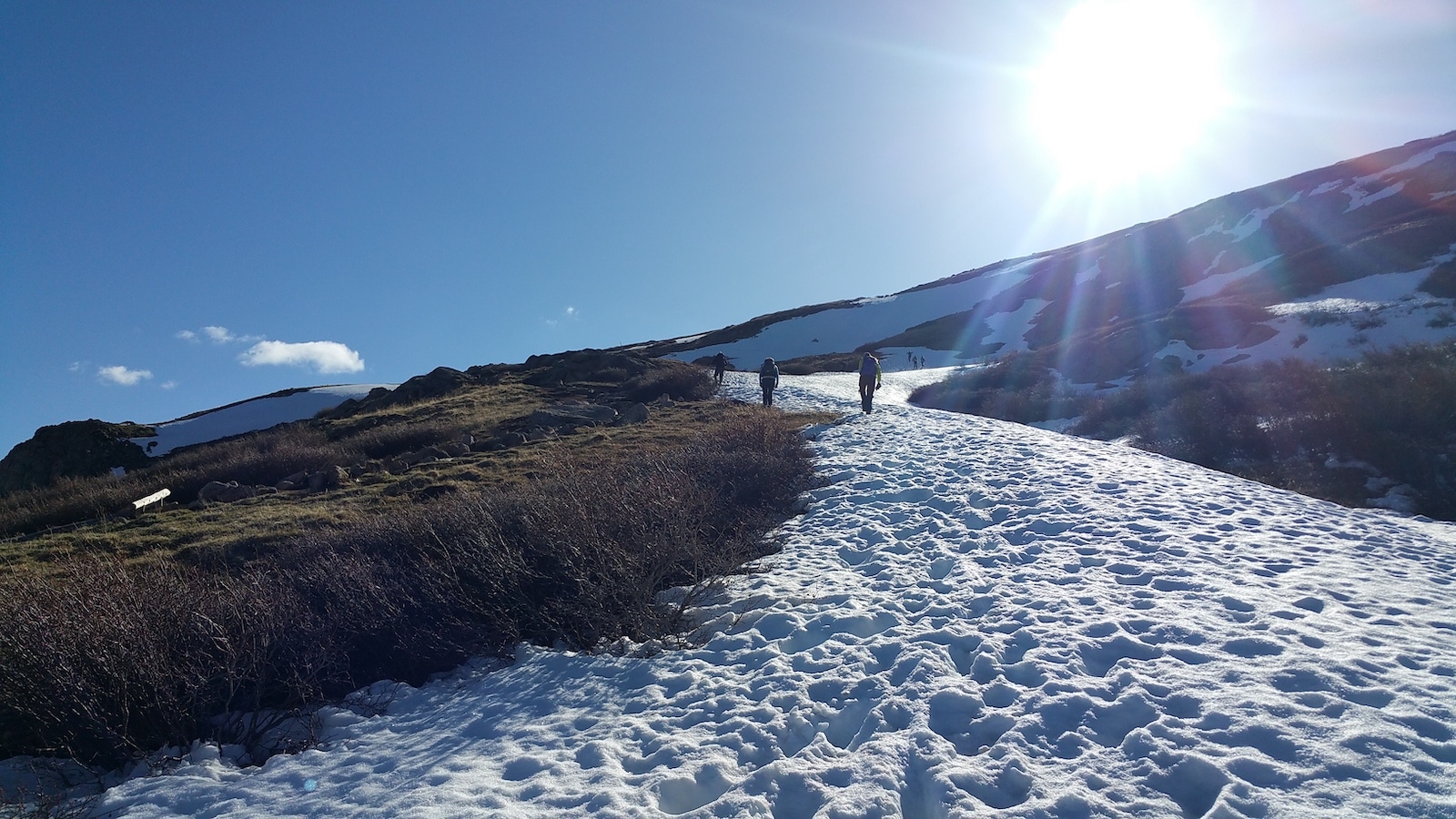 One of Colorado's most beloved and scenic 14er routes, Mount Bierstadt Trail is a hike made challenging by its significant elevation gain. This hike offers some incredible mountain views, but also the chance to experience iconic mountain wildlife up close, including marmots and mountain goats. Mount Bierstadt Trail is located in the Mount Evans Wilderness.
Gunnison Route Trail
A wilderness permit is required for this hike, which is really more of a climb due to the fact that there's more than a 1,500-foot change in elevation in a mile. The Gunnison Route Trail is clearly not for the faint of heart or any person other than a die-hard hiker equipped with the right gear, but those who complete this hike down to the bottom of the canyon are rewarded with some of the best views of Gunnison National Park out there.
Hanging Lake Trail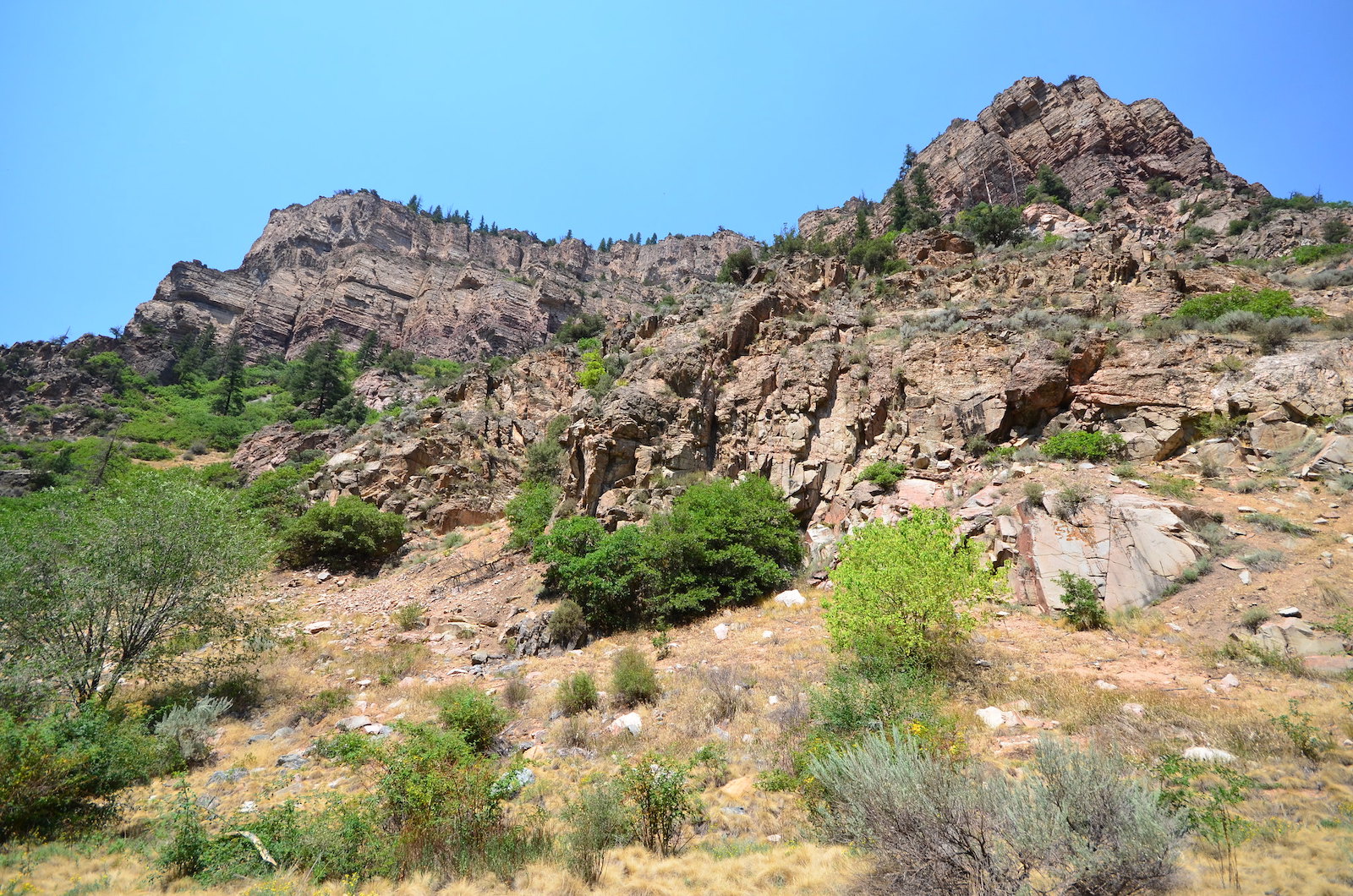 A landscape comprised of serene waterfalls and a placid pond, Hanging Lake is a cherished natural wonder that sticks with a person long after they've visited. Due to natural disasters like flooding and mudslides the trail was closed recently but is slated to reopen to hikers who obtain a permit. This hike is short and steep and will pose a bit of a challenge to inexperienced hikers.
Snodgrass Trail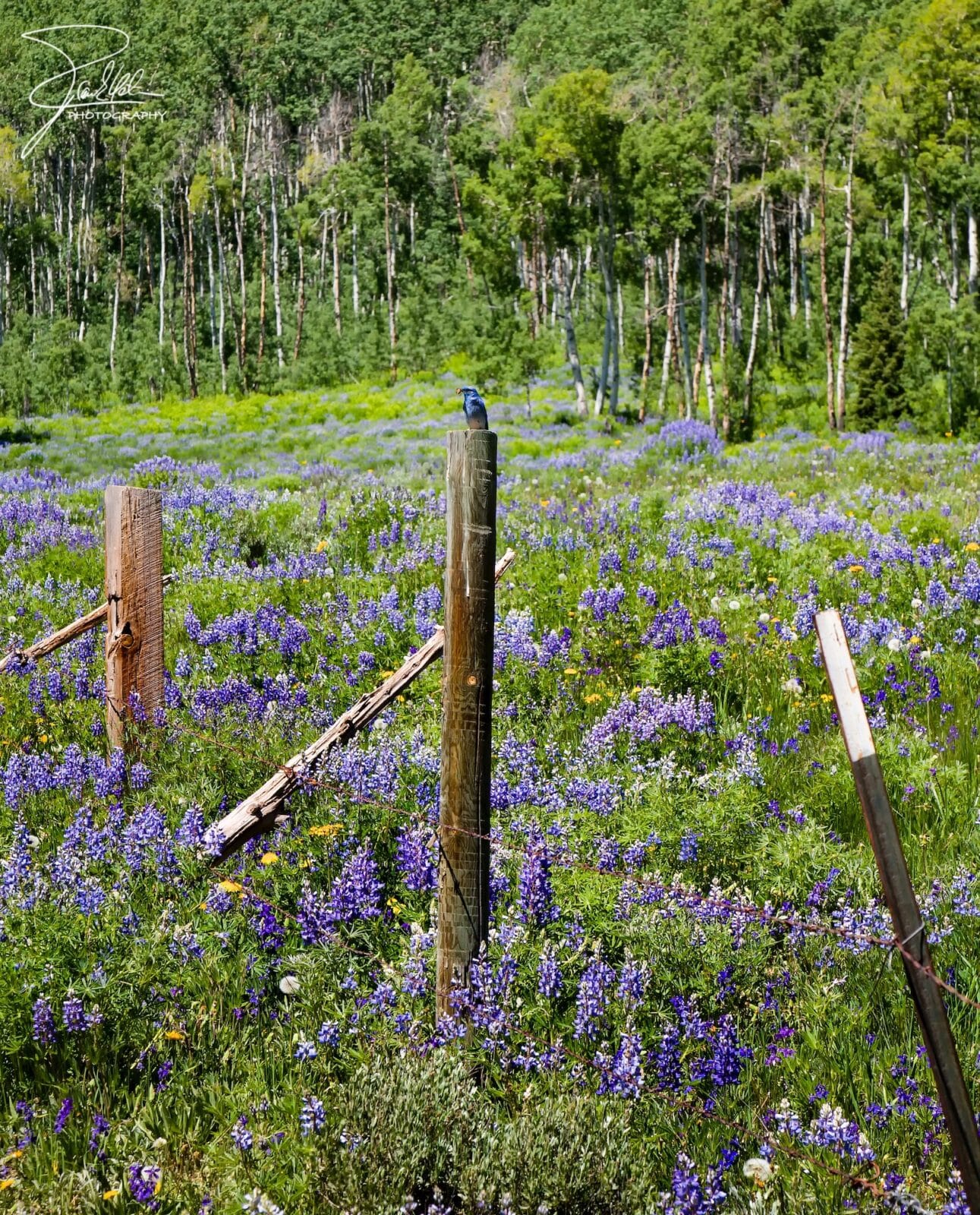 Snodgrass Trail offers arresting views of the town of Crested Butte and the surrounding peaks. In the summer, this area boasts so many varieties of wildflowers that Crested Butte hosts an annual festival. Compared to most Colorado mountain trails, this one treks through vast, open fields that will leave you wondering if you were just magically transported to the Swiss Alps.
Maroon Bells Scenic Loop Trail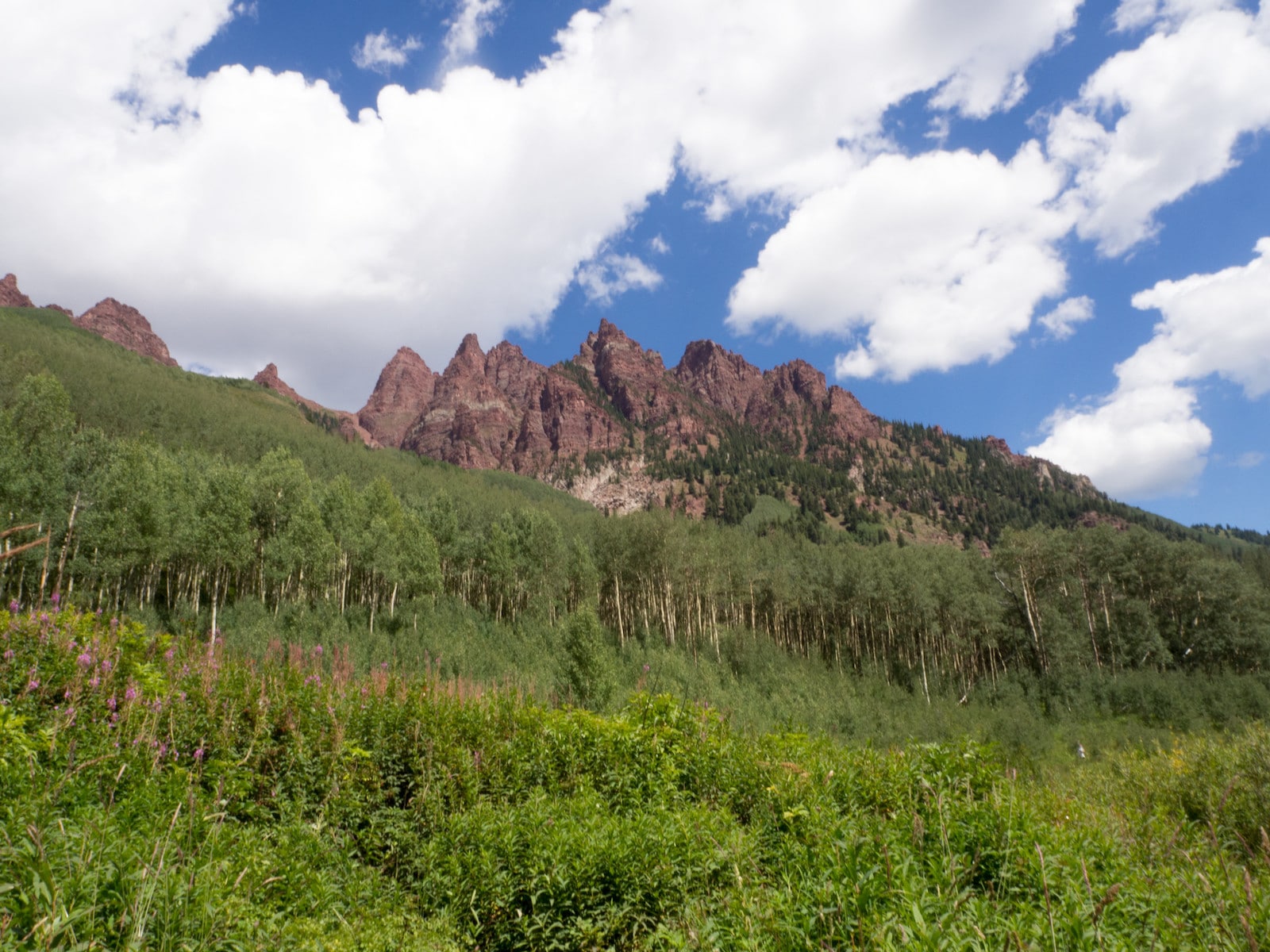 This easy two-mile loop takes hikers beneath one of America's most photographed and wondrous mountain settings. But while hiking the Maroon Bells Scenic Loop Trail will be easy for most visitors, driving to the site requires a permit for those who don't arrive by bus. However, the minor inconvenience of getting here will be well worth it to visit a place as memorable as this.
There are countless other amazing hikes located throughout Colorado that aren't mentioned on this list. Some are known only to few and are kept a secret to stave off the crowds. Whether you're exploring one of the trails featured here or one of the state's lesser-known spots, staying mindful of your impact on the land will help preserve the places you visit.