Grand Adventure Balloon Tours is one of the most unforgettable experiences the Winter Park region has to offer. The company's flying site is perfect for you if you are after some breathtaking views of the Rocky Mountain National Park, the headwaters of the Colorado River, the Continental Divide, and Colorado's wildlife, just to mention a few.
Hot Air Balloon Ride in Fraser
Grand Adventure is open year-round and is probably the best company to experience your first hot air balloon ride with. It's conveniently located near Denver, Boulder, Breckenridge, Keystone, Winter Park, Granby, Grand Lake, and Estes Park.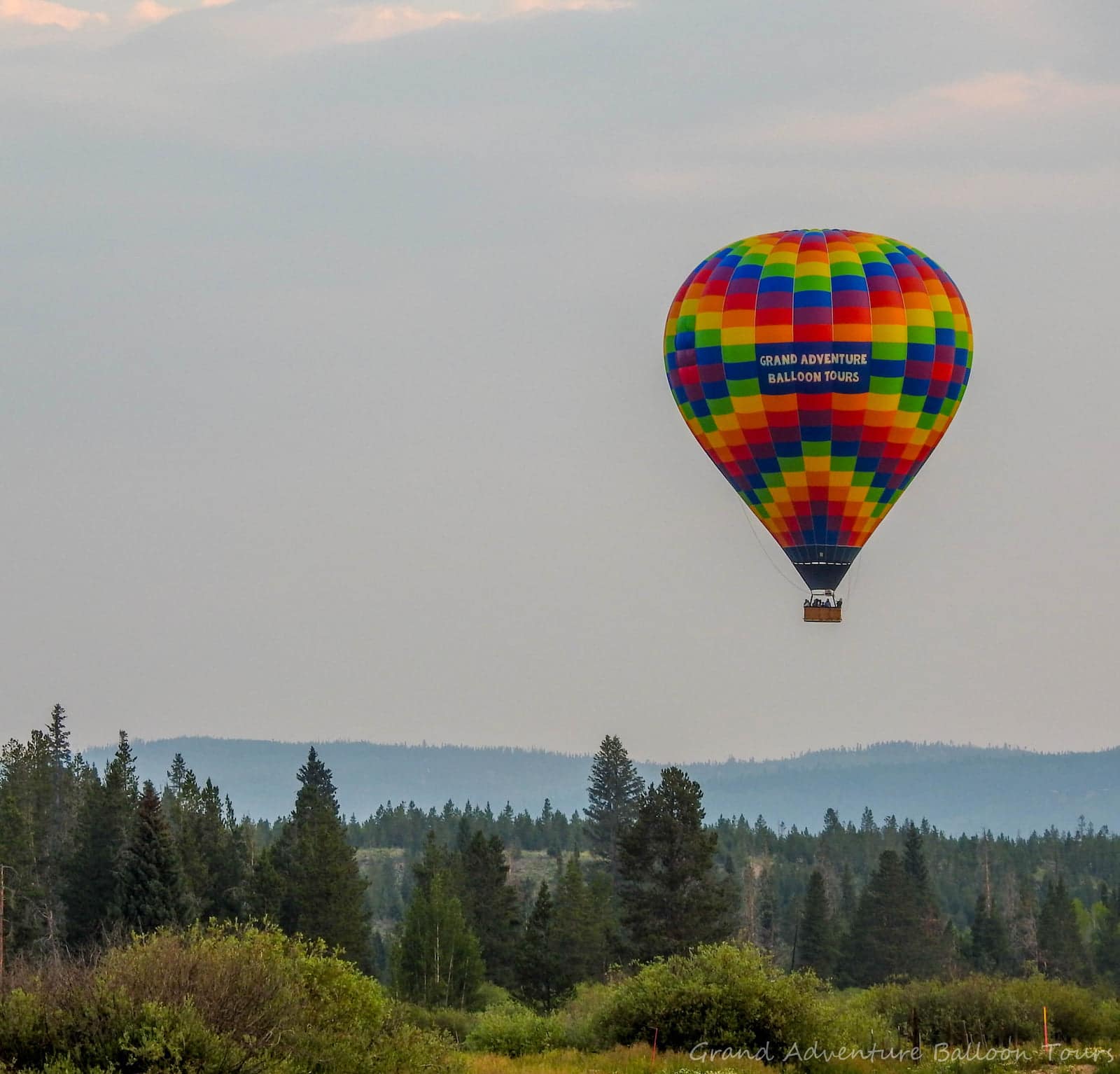 Grand Adventure's hot air balloon rides take place early in the morning when the winds are at their gentlest and most tranquil state. The balloon's pilot, Jack, has over 25 years of flying experience, which means low-level flying for wildlife observation and dashing in a nearby pond or river as well as flying in high altitudes would not become a problem.
Additionally, the tour includes a traditional champagne toast celebrating man's 1st Flight, CB Breakfast+, Launch Photo, Commemorative Aeronaut Flight Certificate, and a Grand Adventure Bonus Album of your Morning Adventure. They also offer balloon rides for various occasions such as engagements, weddings, and funerals/ash scattering.
Details
Address: 220 County Road 522, Fraser, CO
Phone: 970-887-1340
Season: Year-round
Website: grandadventureballoon.com