The art scene in Colorado Springs has flourished over the last few years, spurred on in part by the Art on the Streets program as well as other local initiatives like the Knobhill Urban Arts District. This has left the city with an assortment of gorgeous murals by local and international artists alike.
Best Murals to Visit in Colorado Springs
It's not uncommon to stroll the streets of downtown and spot two or three art pieces you've never laid eyes on before, making each walk its own unique adventure. On your next trip to the Pikes Peak area, stop by and take in the beauty that these murals bring to an already-bright city of Colorado Springs.
"We're All In This Together" at Cottonwood Center for the Arts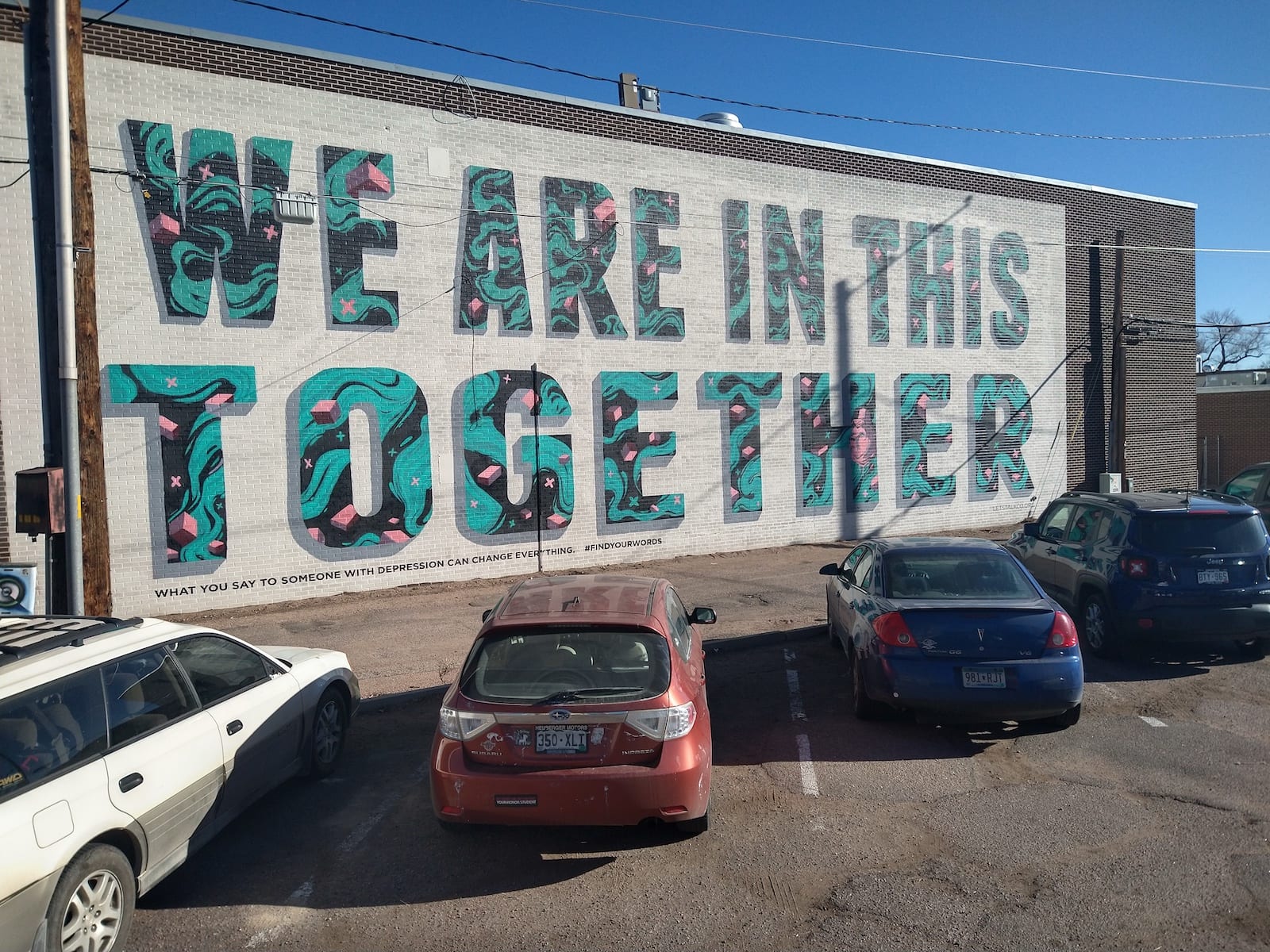 If you or someone you love has suffered with depression, you may be aware of just how isolating this illness can be. This mural, which was painted by artist Michael Fudge in 2017, is located on the west side of the Cottonwood Center for the Arts.
It was created to remind the citizens of Colorado Springs that, despite our hardships, we are in this together and we should not be ashamed for the mental health struggles we all may go through. This mural was nproduced as part of a campaign on mental health awareness organized by Kaiser Permanente Southern Colorado and remains one of the most iconic murals in the city to this day.
"Take Back the Power" on Pikes Peak Ave and Tejon St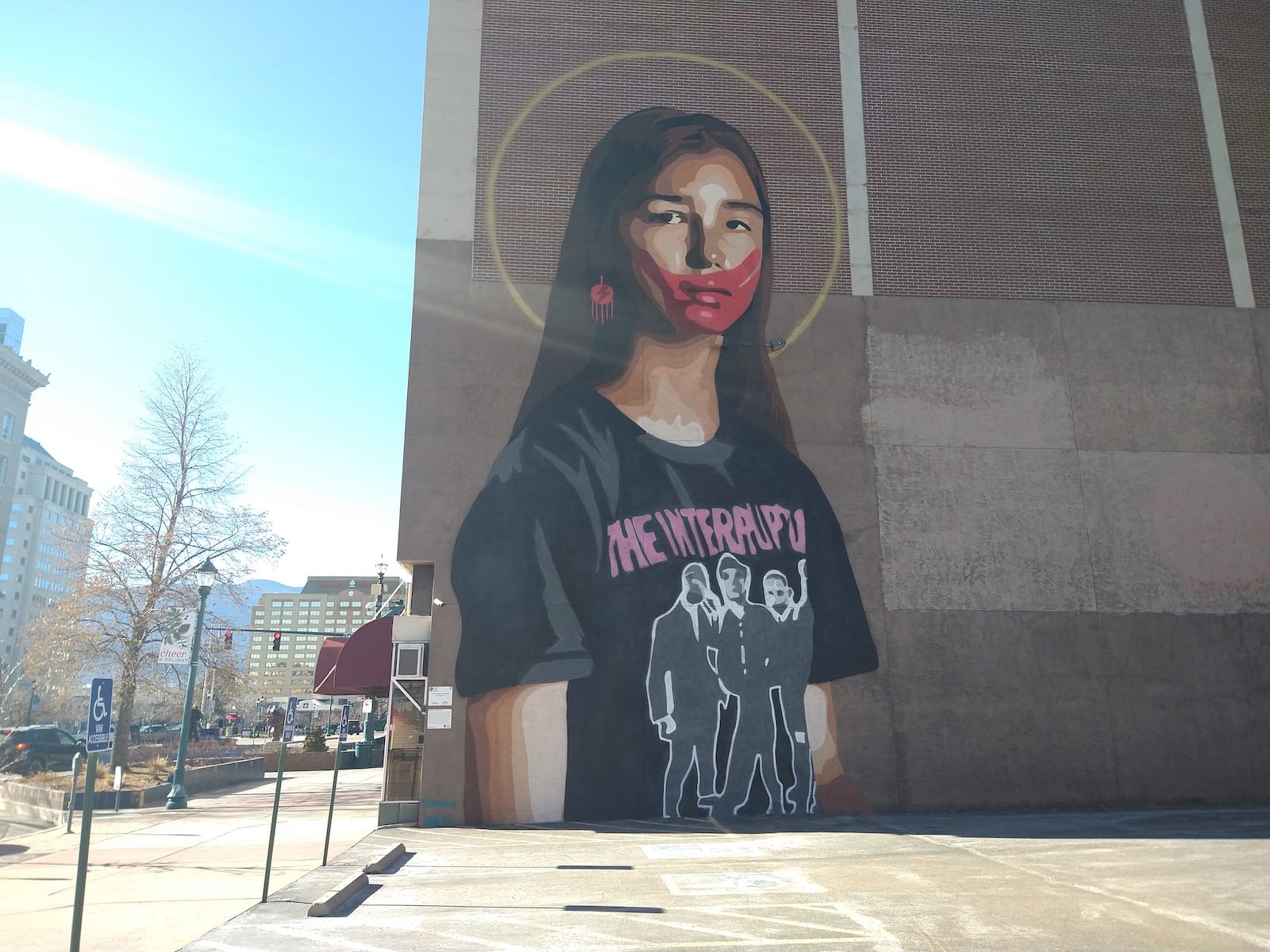 One of the most stunning murals to go up in Colorado Springs this year is also an unusually political one for the city. "Take Back the Power", created by Native American artist Gregg Deal, is an incredible attempt to incorporate traditional artistic stylings (such as the halo that surrounds the subject's head) into a more modern depiction of a Native American woman (wearing a t-shirt for the punk rock band "The Interrupters").
While the model may be wearing a halo, she also has the red hand print on her face that represents the Missing and Murdered Indigenous Women (MMIW). This is a somber reminder that Native American women are much more likely to fall victim to violence and mysterious disappearances, no matter where they are in the world.
The 77-foot mural is easily one of the tallest in the city, and anyone walking west down Pikes Peak cannot help but stop and stare at this incredible work of art. The artist's 14-year-old daughter, Sage Deal, posed for the mural, giving it an element of realism that is often lost in the more whimsical murals that decorate the city.
"Urban BioSphere Fragmented" on Pikes Peak Ave/Tejon St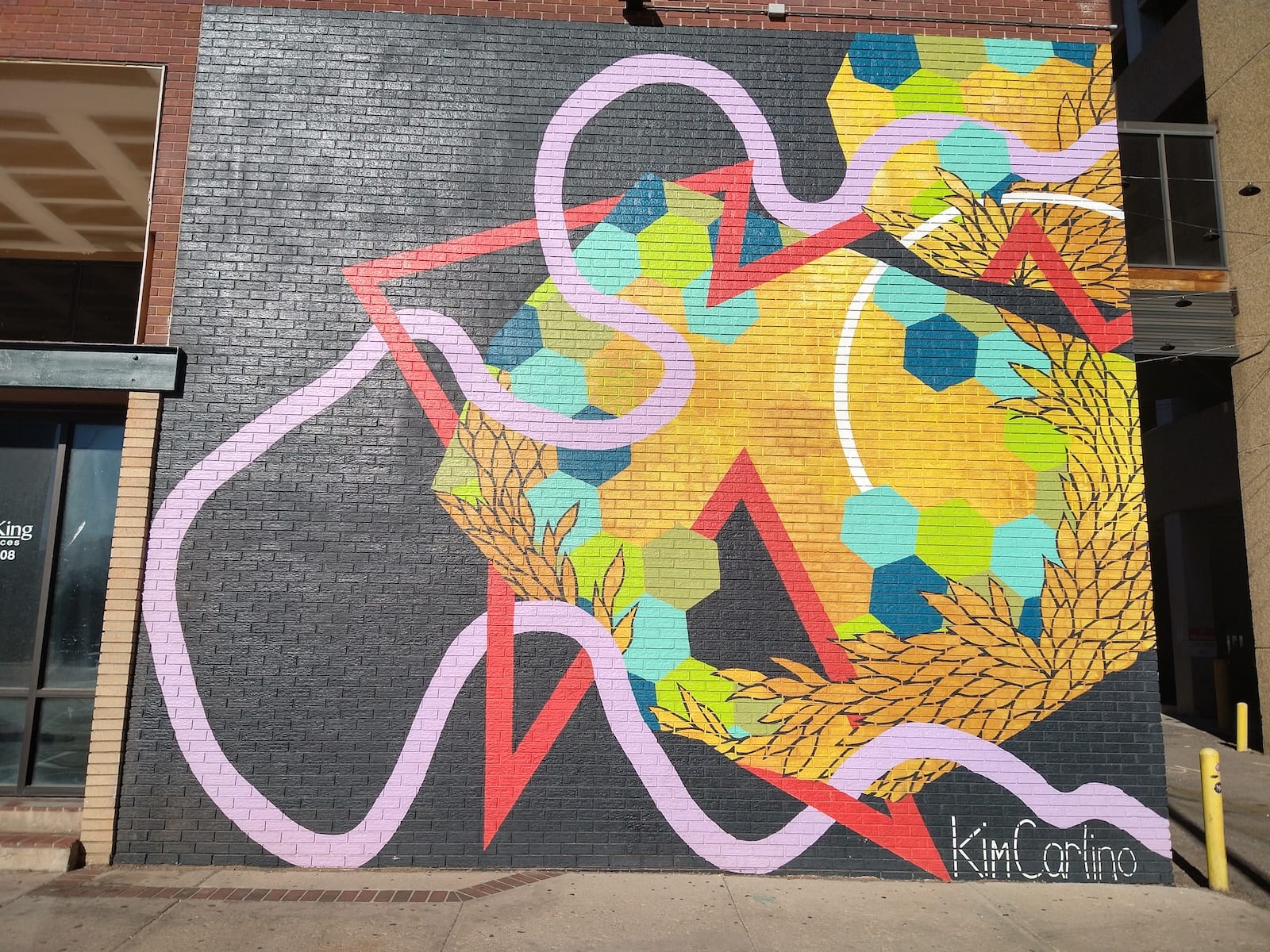 If you're in the neighborhood gazing at the intense beauty of "Take Back the Power", there is another more abstract mural very close by. Painted by artist Kim Carlino, this mural is titled "Urban BioSphere Fragmented" and it was put in place during the 2019 Art on the Streets program, an art program put on by the city of Colorado Springs each year.
Carlino specializes in this type of abstract geometric work, often painted in vivid colors to bring more attention to the angles and shapes that make up her visual art. The addition of this colorful work, especially located so closely to another, more political mural, is one that creates a unique juxtaposition in this area of downtown.
"Mother Earth" at Platte Furniture, Knobhill Urban Arts District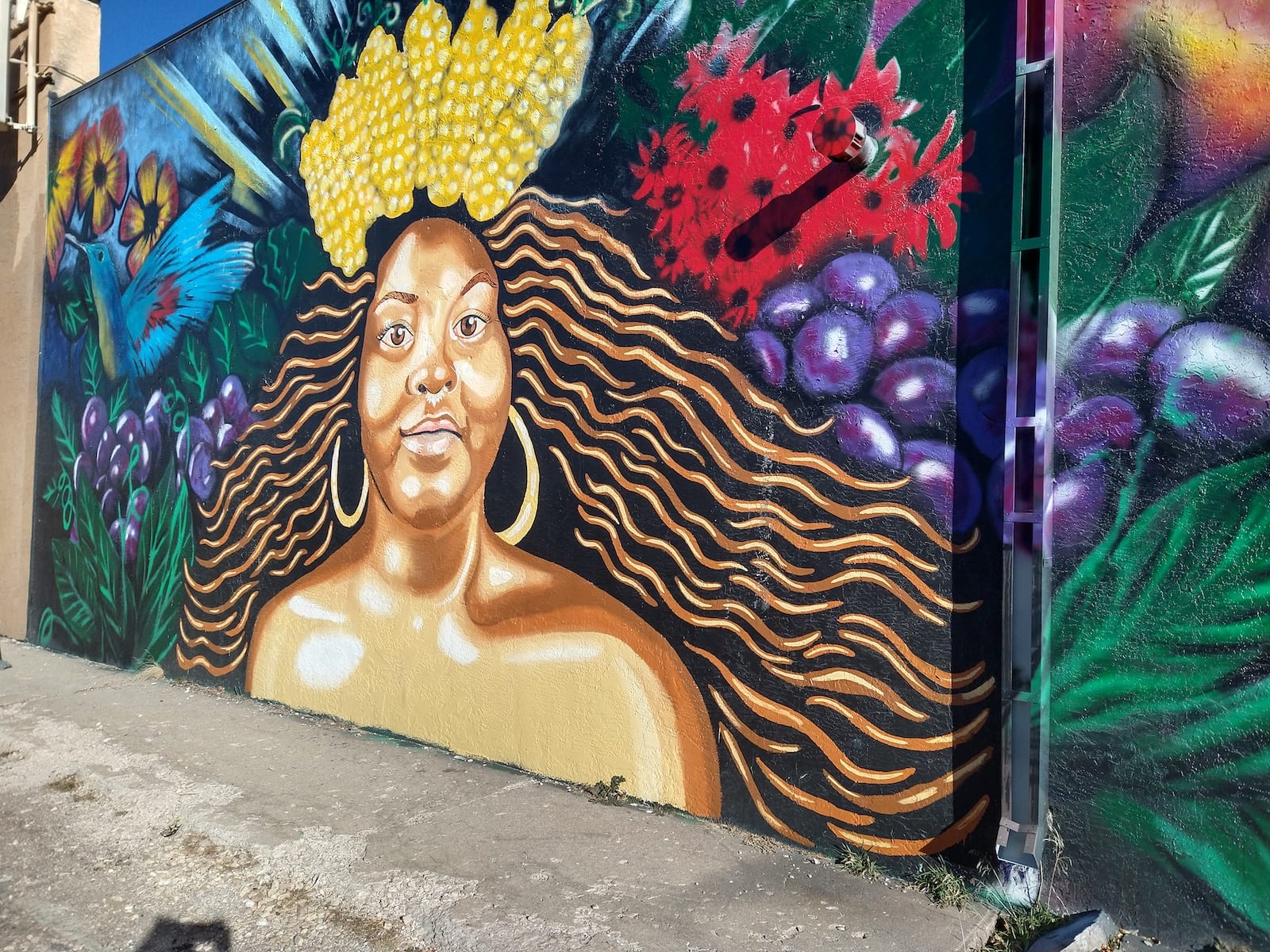 Urban renewal does not always mean tearing down old buildings and replacing them with new ones. And oftentimes in Colorado Springs, adding artistic flair to run-down neighborhoods can give them a boost without needing to destroy anything.
At Platte Furniture on Platte Ave, urban renewal has meant the additions of a variety of different murals that cover each wall of the building. The most stunning and colorful of these is a depiction of Mother Earth, a collaboration between local artists Molly McClure and Muji Reiger that stands on the west wall of Platte Furniture.
If you're itching for more art while visiting this mural, the Knobhill Urban Art District stretches over a mile and includes more than 50 pieces of individual art that make this area unique. Just a quick drive around this neighborhood is all of the artistic inspiration you need when you're feeling bored by bland architecture and bare walls.
Triptych Tattoo on 18th St and Colorado Ave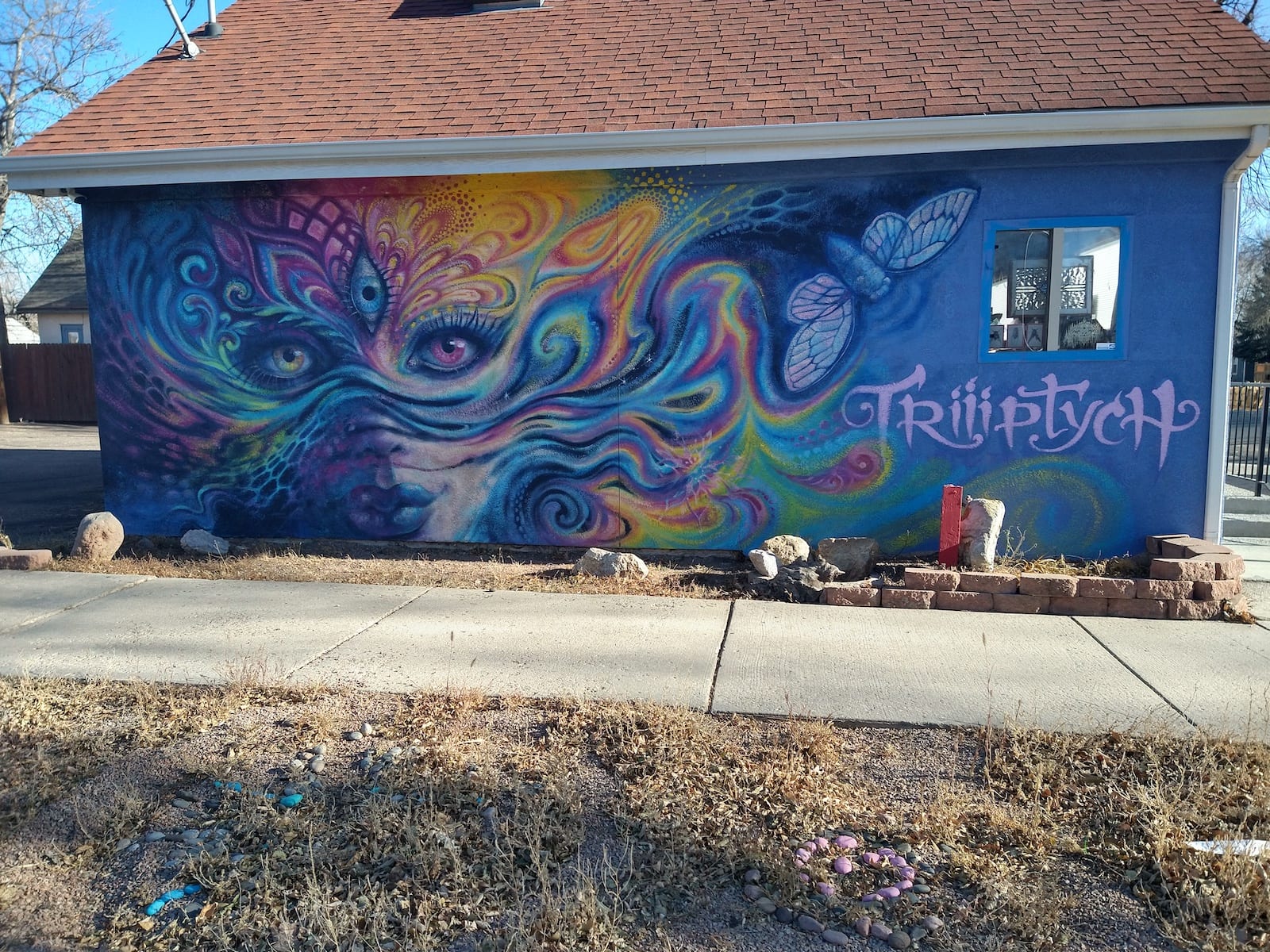 Driving down Colorado Avenue towards Old Colorado City can be an adventure of its own, with so many unique shops, restaurants, and art pieces decorating the buildings that line this historic street. One stand-out mural was created to bring attention to a talented tattoo shop, Triptych Tattoo, located off of Colorado and 18th St.
This vivid, colorful mural depicts a fantastical character with a third eye, along with a gorgeous blue butterfly growing from all of the endless colors that create her face. Next time you're on the hunt for a gorgeous mural to show off on social media, take a visit to Triptych Tattoo to see this mystical and magical creature decorating its west-facing wall.
"Conejos" on Colorado Ave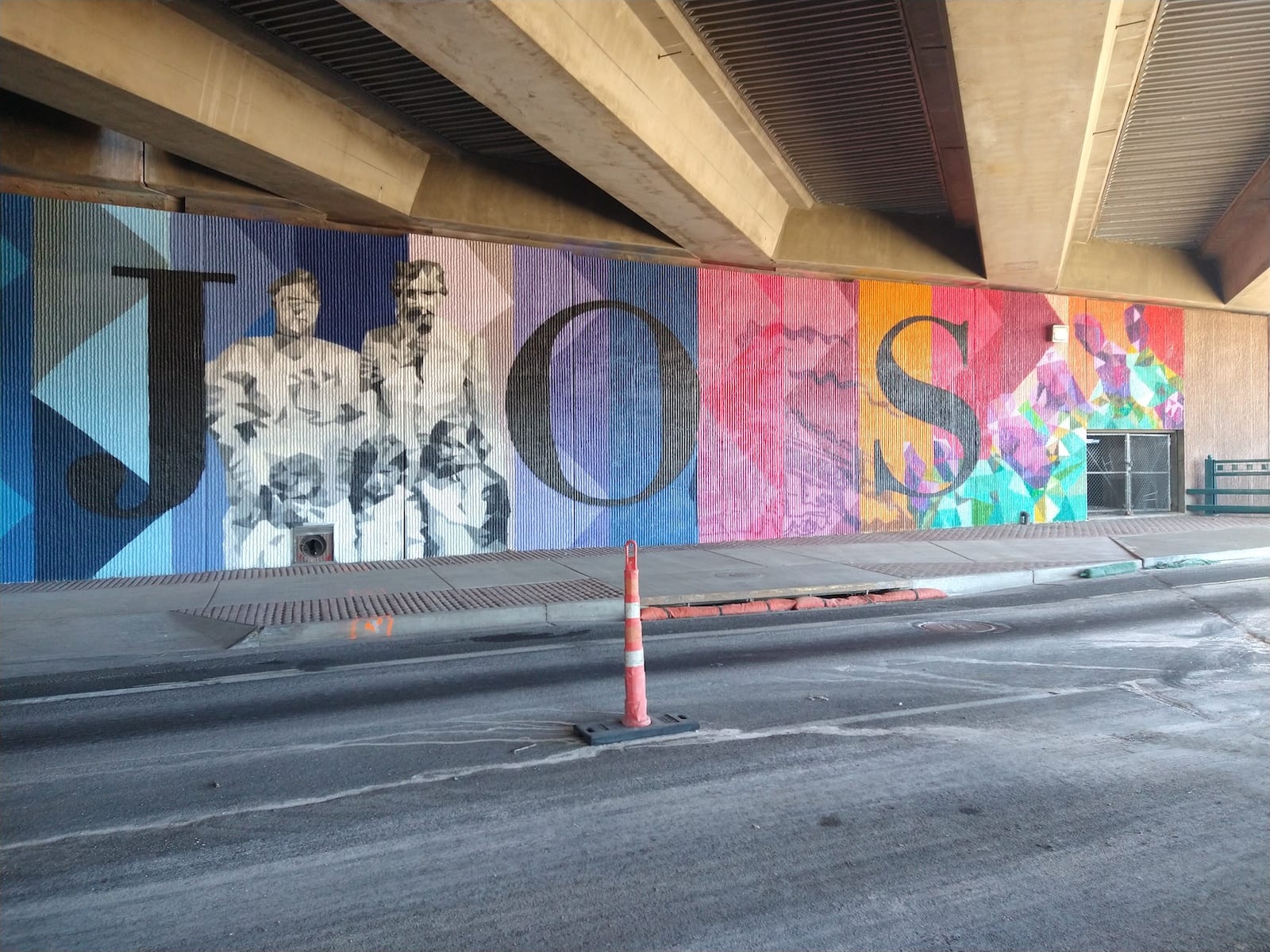 Another iconic piece of art on Colorado Avenue went up recently and it is unique for one reason: it is one of the largest murals in the city. Decorating the walls of the I-25 overpass on Colorado Ave, this mural was first imagined by artist Mauricio Ramirez as a tribute to the Conejos neighborhood. This was a colorful and unique part of Colorado Springs' long history that was bulldozed to make room for America the Beautiful Park.
Covering 320 feet in total, the Conejo Mural Project was completed in August of 2020 and became the largest permanent art installation in the city. It's a unique and astounding tribute to a tight-knit community that, despite decimation in the 1990s, has still had a profound affect on the culture that remains today in the city.
Colorado Springs Mural at West Side Tattoo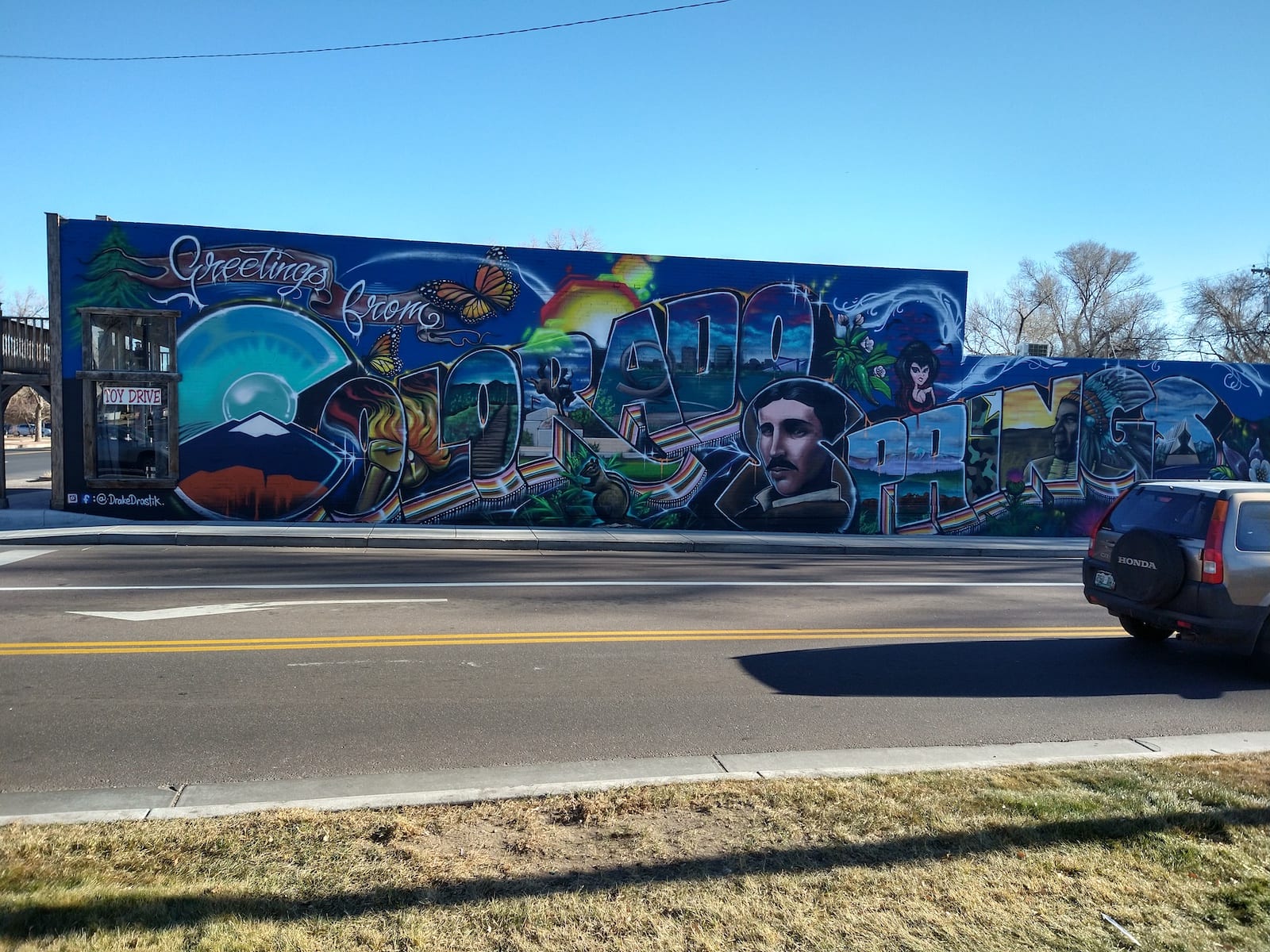 In 2015, local tattoo and mural artist Drake "Drastik" Gann created an iconic mural on the west wall of West Side Tattoo. The original design of this mural, depicting a Native American chief in full regalia, became a well-known landmark for both visitors and locals alike.
In 2020, the artist decided to update the design and create a postcard tribute to city of Colorado Springs. The new mural is even more vibrant than its predecessor.
Featuring tributes to some of the Springs' most well-known figures like Nikola Tesla and Elvira, the design is worth checking out if you are near Old Colorado City, especially to see how beautifully the old design was incorporated into the new.
Art and Attractions in Colorado Springs
While COVID-19 still has the potential to cancel arts and culture events in Colorado Springs, there are still plenty of ways to entertain yourself in the city without needing to gather in large numbers. For those who cannot get enough of the artistic heartbeat of the Springs, be sure to take a look at our favorite art galleries across the Pikes Peak region.
There's also a ton of other outdoor activities, like a plethora of parks, museums, and other attractions to keep you and your family entertained while exploring Colorado Springs.