With a state-wide stay-at-home in place throughout Colorado, people are looking for a moment of zen. While you probably can't visit these places now, when things settle and the day-to-day returns, consider a longer nature trip to one of these outstanding nature attractions.
Aside from wanting to unwind and relax, it's good to appreciate nature and to enjoy the scenery, which it unveils to the world. Whether you want to be with your family, friends, or even by yourself, come spend time outside soon at these ten nature attractions in Colorado.
Due to the current COVID-19 pandemic, some of these places may be closed, too far away or unreasonable to visit. Plan a trip for down the road and enjoy the photographs; virtually escape for a moment of zen. 
Here are among the top nature attractions in Colorado, in no particular order:
1. Rocky Mountain National Park Trail Ridge Road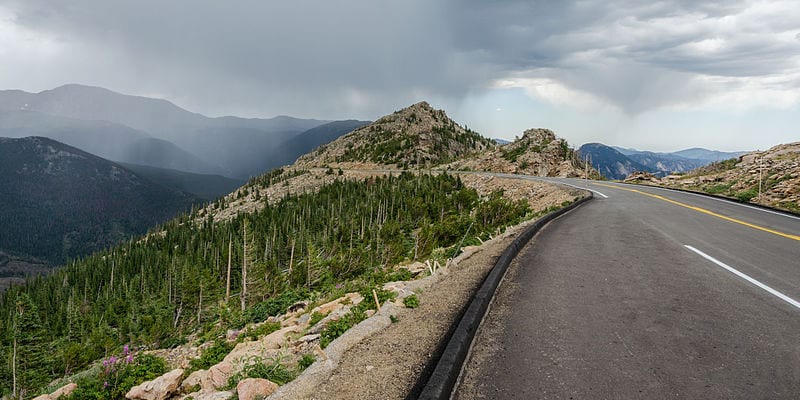 Rocky Mountain National Park's The Trail Ridge Road is considered to be the world's highway to the sky. This fantastic high-elevation stretch crosses Rocky Mountain National Park, which covers 48 miles to Grand Lake in the west, from Estes Park in the east. In the winter the road across is closed, but weather pending you can still access a section of each side until the closure point.
Trail Ridge Road showcases wildlife sightings and beautiful wildflowers along the high-country mountaintop. Tourists reap the benefits as they pass along without having to get out of their cars.
After climbing 4,000 feet, the entire journey is set to become more enthralling as travelers witness the changes along the way. The tundra is a home for active life where marmots, ptarmigans, and bighorn sheep live, and an estimate of 200 tiny alpine plants survive in the grounds.
During the road construction in 1931, the director of the National Park Service, Horace Albright, said that,
It is hard to describe what a sensation the Trail Ridge Road is going to make..You would have the whole sweep of the Rockies before you in all directions.
And this what makes every Trail Ridge Road adventure even more remarkable.
2. Garden of the Gods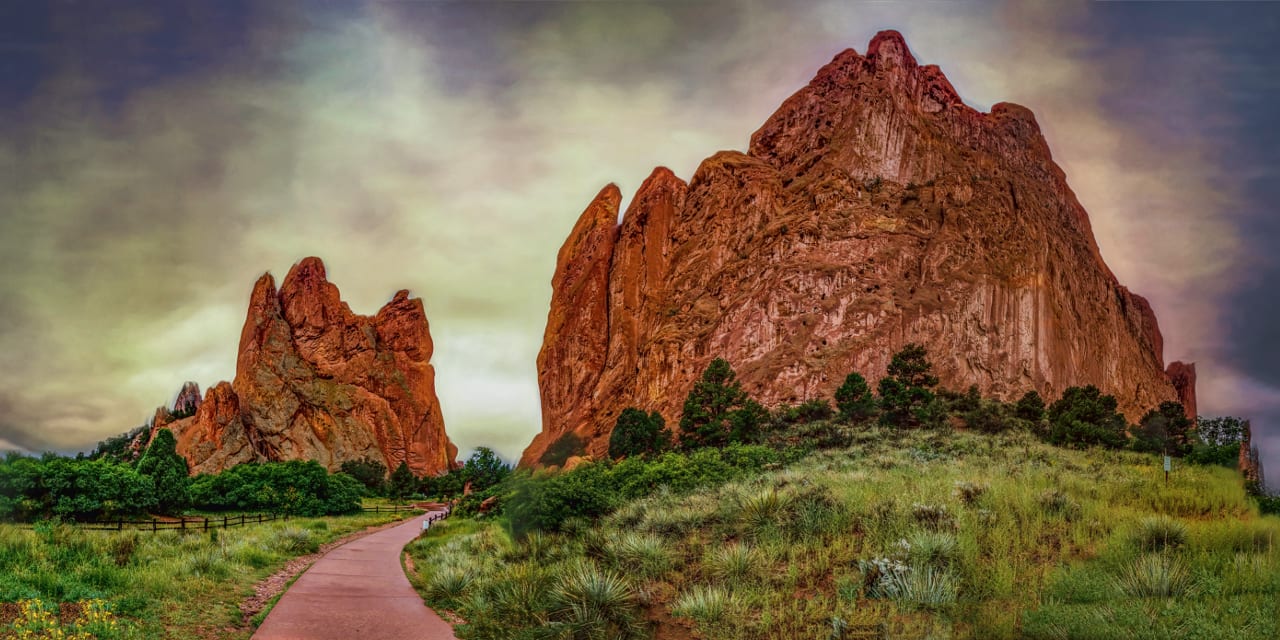 The unusual red rock formations that make the Garden of the Gods a fascinating sight is caused by some supernatural phenomenon and from early sedimentary beds of sandstones, conglomerate, and limestones.
More than 2 million people from all over the world visit the park every year because of its popularity for technical rock climbing, horseback riding, hiking, and annual events like running races, and recreational bike riding. With this, the Garden of the Gods is renowned for being the most visited park in Colorado Springs.
Exhibits about natural history that include plants, wildlife, native Americans, and minerals are part of the educational exhibits in the park. Aside from that, there are also programs like nature discussions and hike talks.
Another great thing is that the Garden of the Gods Park and Visitor and Nature Center are free for everyone who wants to enjoy and witness the beauty of the unusual rock formations.
3. Dillon Reservoir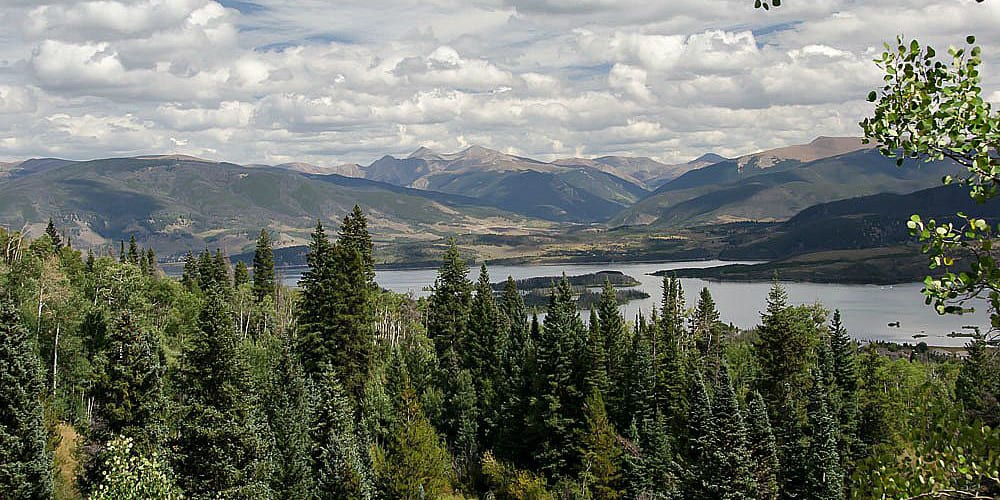 Put yourself in up-close presence Lake Dillon and you'll quickly forget about the buzzing mountain metro of Summit County. You can take an auto around it or hiking along a section of its banks or the whole thing. To drive it just exit I-70 and take the road (Dam Road) over the dam thing to the other side, starting in either Silverthorne or Frisco. You can circle back on Highway 6 (Dillon) or Highway 9 (Frisco), via the connecting Swam Mountain Road. It winds past a number of campsites and places to pull over and enjoy the lake's quietest side.
Summer or winter, Frisco's got you covered. You can enjoy the cold season here with cross-country skiing or downhill ski lessons at Breckenridge twenty minutes down Highway 9. Spend your evenings eating on Frisco's "Main Street USA" and nearby snow tubing hill, or one of Summit's nearby mountain towns.
Frisco has a range of shopping, dining, and lodging, along with a terrific central location among a handful of ski resorts. Restaurants in town range from European flair to mountain-town brewhouse.
Since Frisco borders beautiful Lake Dillon, it offers summer water activities galore. You can go boating, surfing and stand-up paddleboarding. This make it one of the rarest towns with such high-elevation where you can enjoy water adventures. All only an hour and fifteen minutes drive from the capital city.
4. Black Canyon of the Gunnison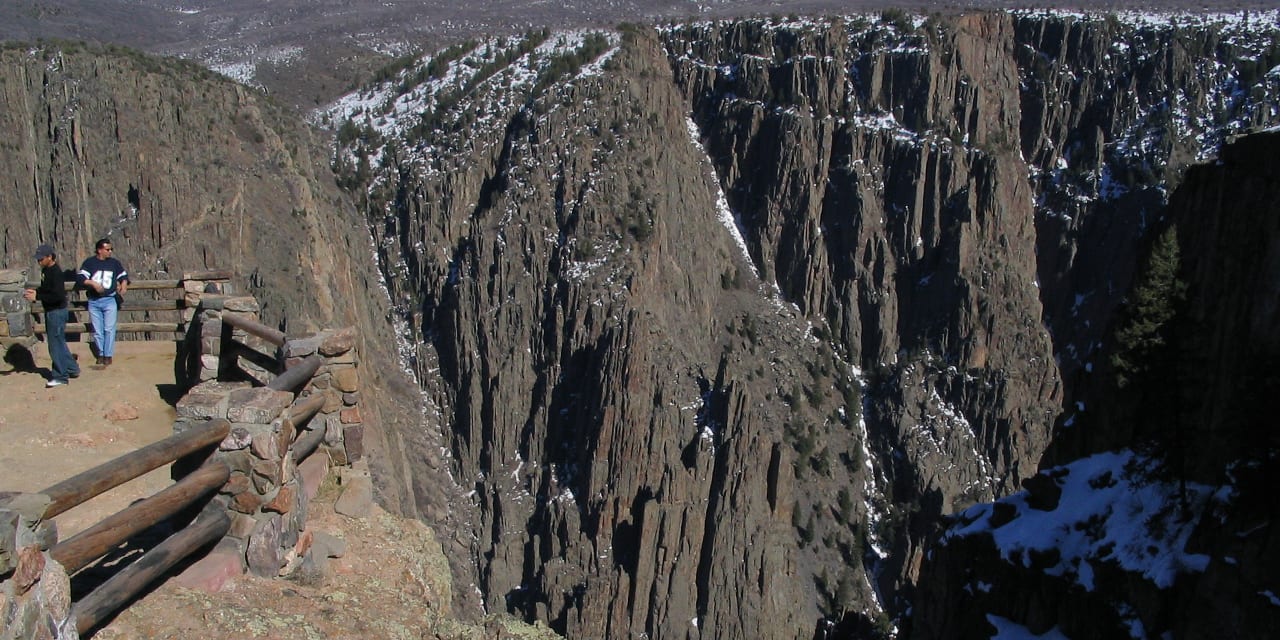 Do you love trying to be one with nature amidst steep cliffs, ancient rock formations, and hiking to reach a river? Black Canyon of the Gunnison is an adventure that awaits you.
To reach the bottom of the inner canyon is a highly difficult challenge for hikers because of its unmarked ravines. Regular shoes are not for this kind of travel. Choose hiking boots and the right socks that are comfortable for your feet.
The routes going to the river are extremely exhausting. You can backpack camp overnight in the canyon, before heading up the otherside. However, there are spectacular drives along the rims and down to the river that will give a pleasant satisfaction for all efforts made.
If you also enjoy stargazing with your friends, family, or even just yourself, the park is always available for its nightly view of the starry sky throughout the year.
5. Maroon Bells-Snowmass Wilderness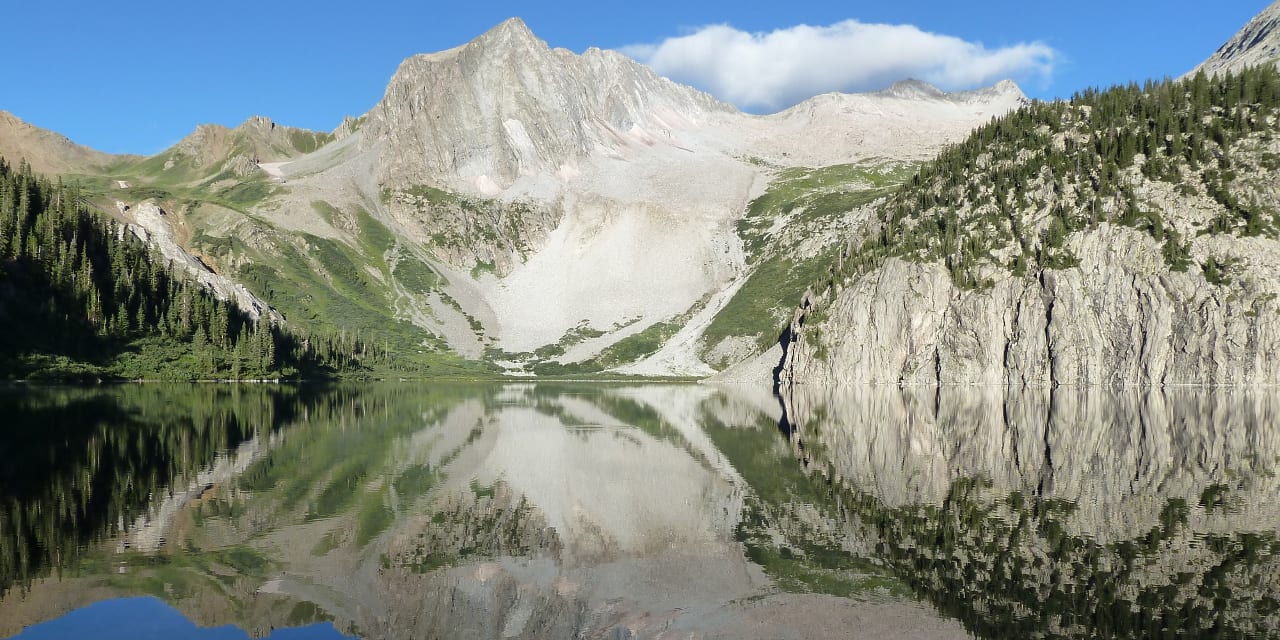 The Maroon Bells-Snowmass Wilderness crosses White River and Gunnison National Forests, surrounding the important access point for wilderness travel called Maroon Bells Scenic Area. This area features three campgrounds and one of the most photographs landscapes in Colorado – the Maroon Bells.
Most visitors don't make it past Maroon Lake, a mere five minute trek from the parking area, and ten miles from downtown Aspen. Some more adventurous travelers go backpacking, hiking, camping and horseback riding. The summit up the Maroon Bells is noted as one of the most dangerous but spectacular summits over 14,000 feet.
6. State Forest State Park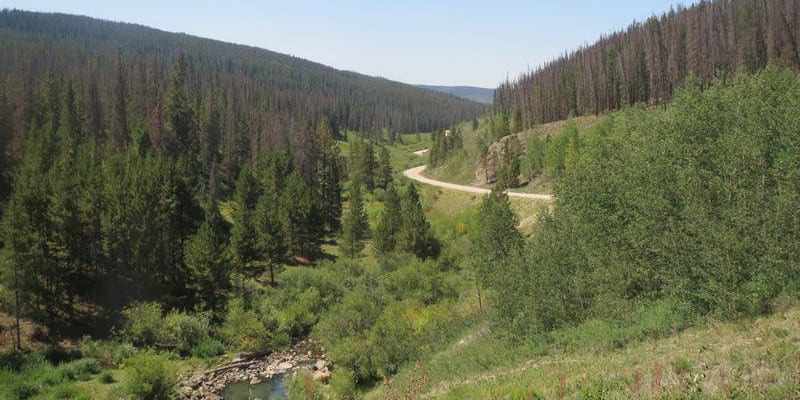 With 71,000 acres of forest, State Forest State Park provides high lakes, rugged mountain peaks, trails for miles, and wildlife conservation to its visitors. As the largest state park, and one with a remote location, you can explore an expansive and secluded Rocky Mountain forest.
Based south of Walden in North Park, this state park offers family-fun activities, exhibits, and exciting adventures including cross country skiing, wildlife viewing and fishing. Because State Forest State Park provides a home to an abundant species of wildlife, it offers the best spots for wildlife watching and photography, as well as the largest moose population in the state.
7. Million Dollar Highway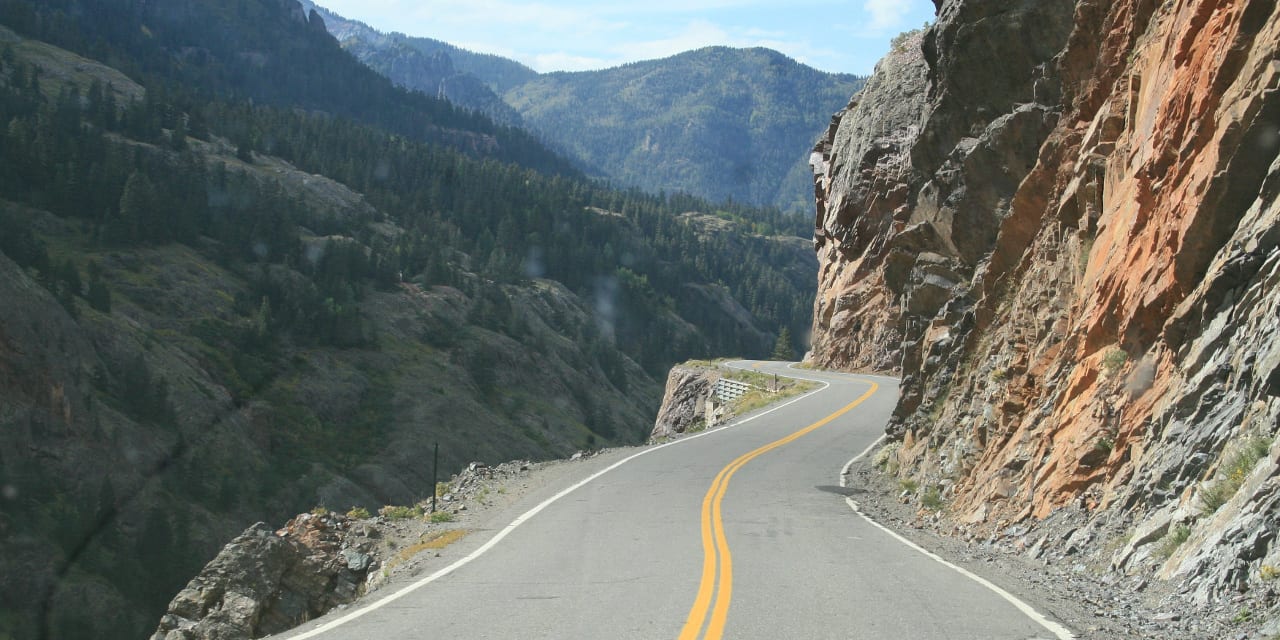 The Million Dollar Highway features a stunning scenery of the San Juan Mountains and valleys. Its primary stretch is 25 miles from Ouray to Silverton. There are stopping points along the way, with scenic overlooks into both mountain towns. You can climb over 3 alpine passes if you do the whole stint of Highway 550 San Juans, north-south, from and Ridgway to Ouray to Silverton to Durango.
Summer showcases panoramic views of wildflowers and alpine life, making it one of the most famous roads in the country. It's also one of the most dangerous, given the blankets of snow it receives each winter, beginning in the fall and lasting into spring. Autumn is especially loverly on the Mile Dollar Highway.
8. Colorado Birding Trail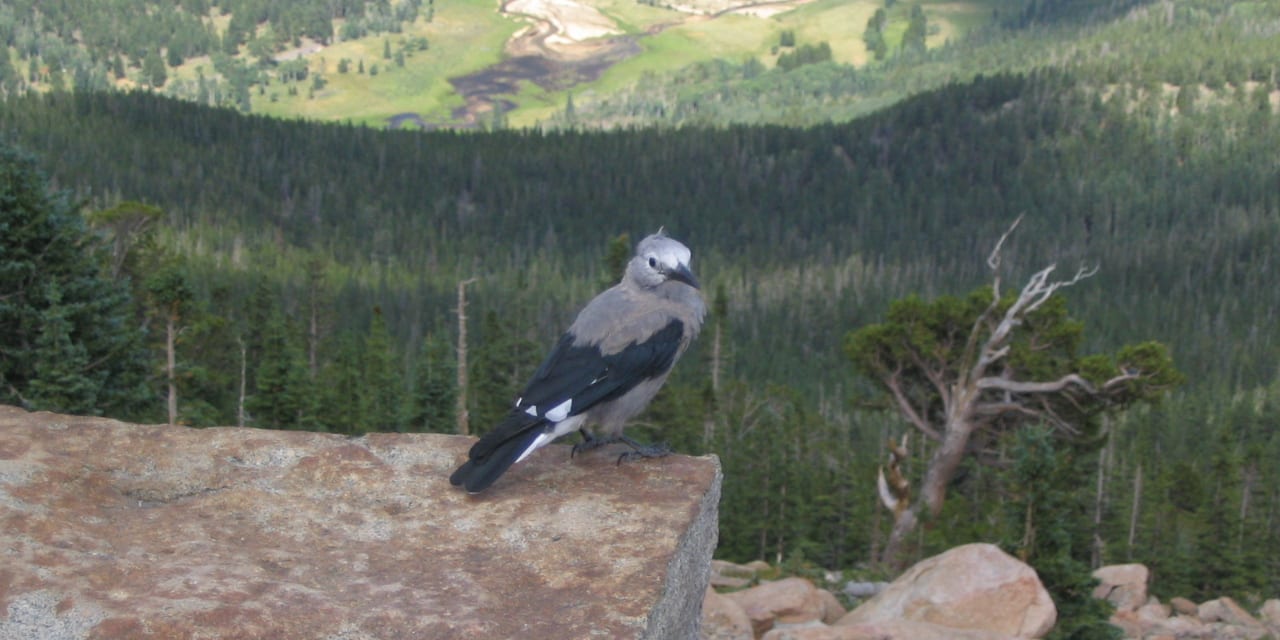 Colorado Birding Trail is not a single trail, but 40 trails with more than 800 sites where you can explore and see a wide range of wildlife diversity. The network of trails are located statewide, from the plains to the western slope of the Rockies. It's similar to the scenic byways. Finding one to try is easy.
Visitors should have proper clothing, sunscreen, binoculars, and a bird book to enjoy the bird watching experience to the fullest.
9. Chautauqua Park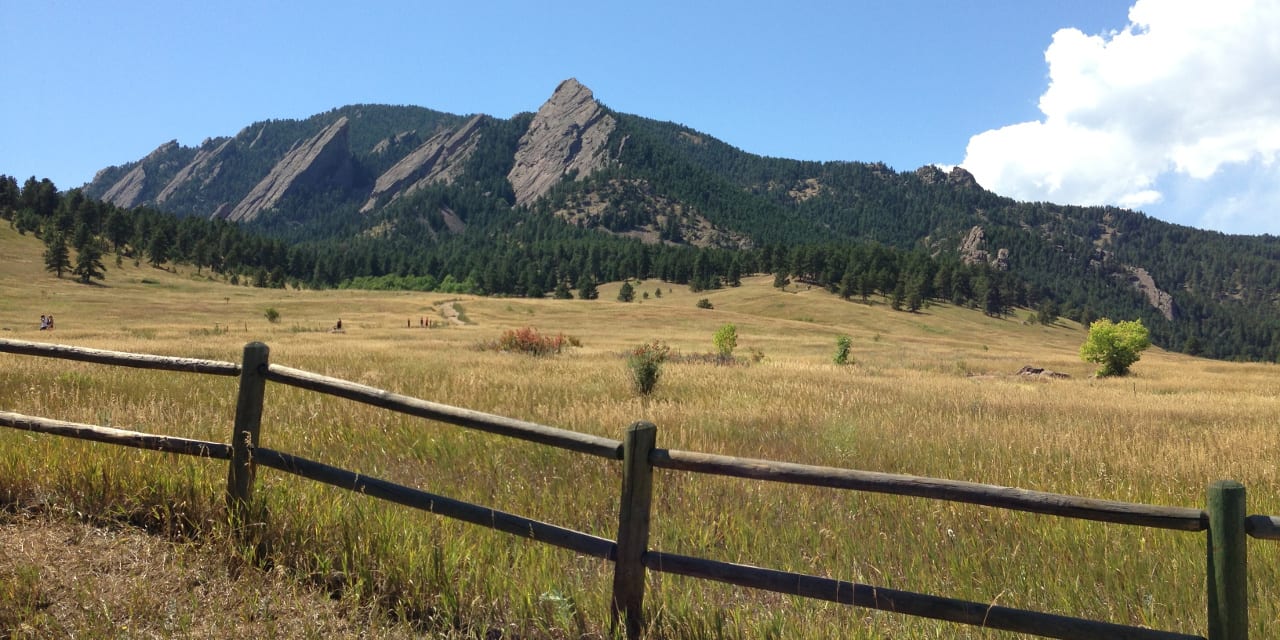 If all you wanted is to have a simple picnic with your family or enjoy bird-watching with your friends, you may want to visit Chautauqua Park located in Boulder. The park is also for people with any skill level who are up for strenuous hiking. There are several hiking trails that will take you to the Flatirons and the Bluebell Shelter or the top of Flagstaff Mountain.
Be sure to be in good shape, bring plenty of water, and spend enough days to be accustomed to the altitude of Boulder (starts 5,400 feet), especially if you want to try The Royal-Arch and Green Mountain hikes. The park features musical presentations and lectures, which include the Colorado Music Festival every summer.
10. Hanging Lake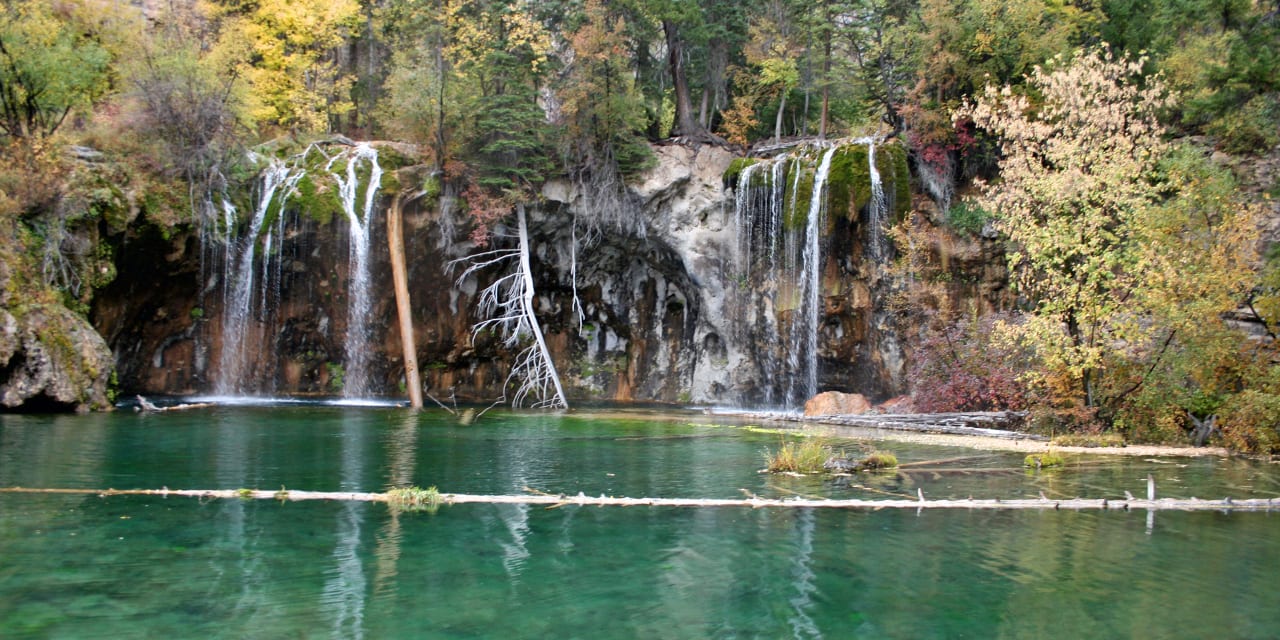 Hanging Lake by Glenwood Springs holds a magnificent beauty and natural wonder, which makes it famous among the tourists and locals. It's a one-way uphill hike to the lake, which is accessible year round.
After a strenuous trek, you'll come upon the Hanging Lake, suspended on the edge of the cliffs of Glenwood Canyon. Waterfalls flow into the picturesque, alpine lake. However, to protect its fragile environment, swimming, fishing and other activities are prohibited.
In 2011, The Secretary of the Interior named Hanging Lake as a national natural landmark because of its unique formation, which is through travertine deposition where the natural geologic and hydrologic processes continue to work.
Wintertime at Hanging Lake requires planning and preparation. The trails are packed with snow, steep, and icy, so it is essential to have hiking poles and sturdy boots. Some snowshoe it. Also, have extra layers of clothing including gloves and a hat to combat the extreme cold.
Takeaway
According to a study, scenes of nature give people a mental break from all the urban chaos, which leads to enhanced brain performance. When feeling tired, it's essential to take a break and breathe some fresh mountain air.
Sometimes, what we all need is a little escape from our work and sheltered life; time spent with ourselves or our loved ones in the beauty of nature around us. Enjoy these mesmerizing nature attractions in Colorado.