Platoro is a tiny, remote village surrounded by the Rio Grande National Forest. It's located about two hours south of South Fork, two hours east of Pagosa Springs, and two hours southwest of Monte Vista.
Some would call the area the middle of nowhere. Others might call it paradise. It's situated within Conejos County at an elevation of 9,870 feet. There is a reservoir a few miles west of town, which attracts adventurers in the summer.
There are a few seasonal lodging options, open during the summer and early fall. You'll find some general stores and cafes among them. After late October the town pretty much goes into hibernation until the next late spring.
History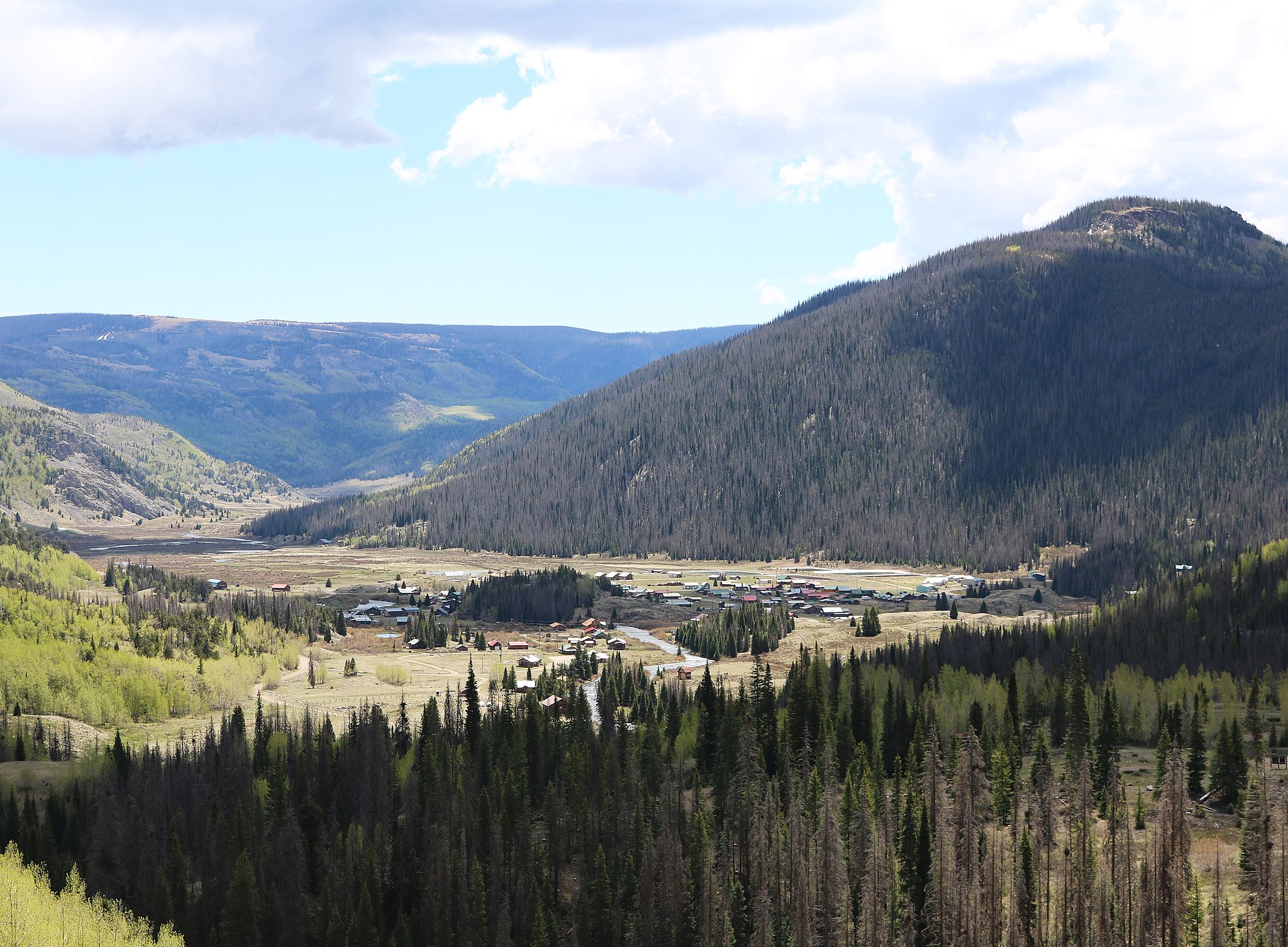 The unincorporated community was a forming mining camp. There was a mini mining boom in the area that started in the late 1880s. During this period, Platoro Post Office operated from 1888 to 1919.
After the post office closed and almost all of the residents moved out, Platoro became a ghost town. It was revived into a small resort town centered around Platoro Reservoir. Platoro got its name from the Spanish language, "plata" and "oro" which meant "silver and gold".
Main Attractions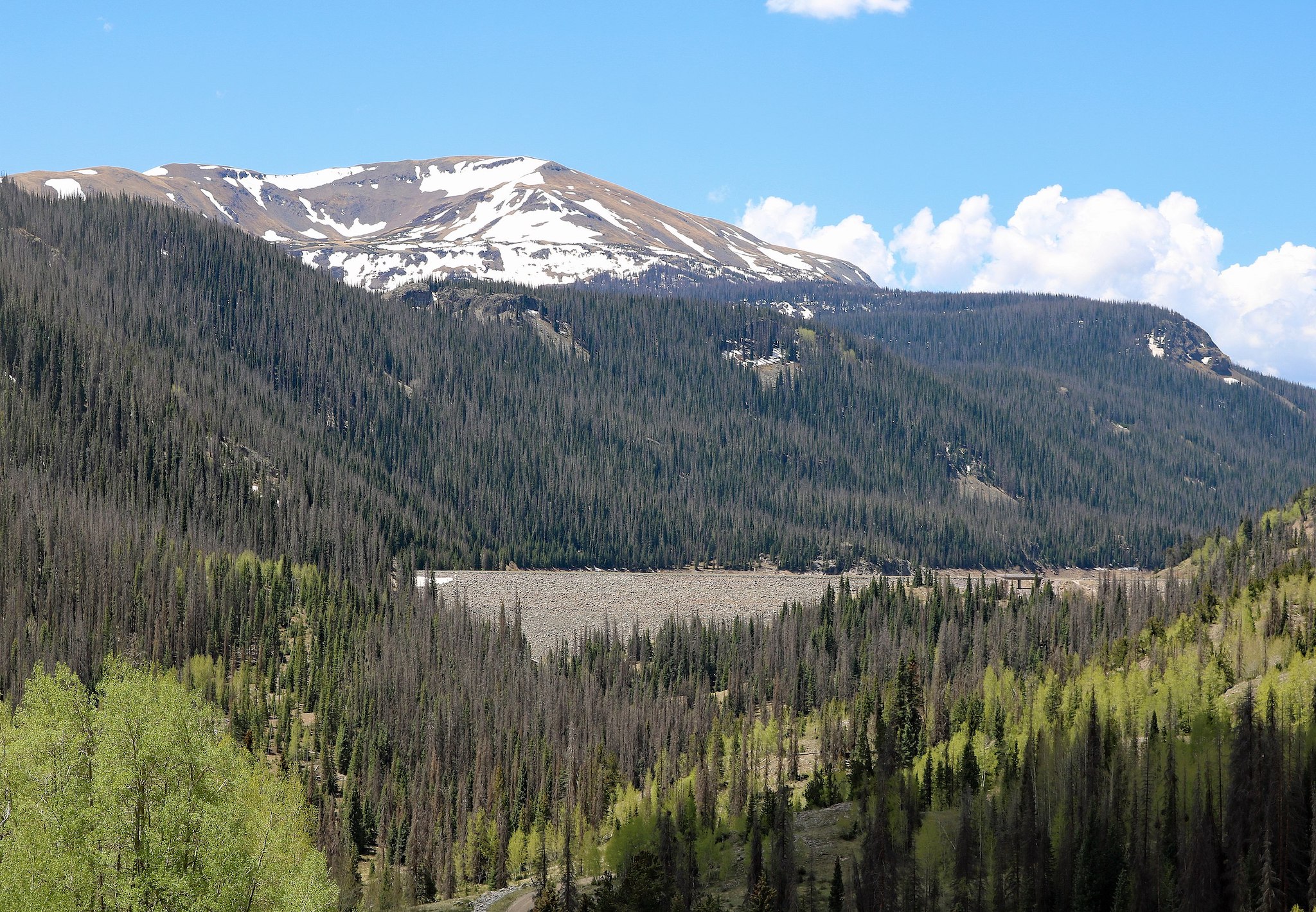 Platoro Reservoir – Dammed in 1951, the reservoir provides exceptional fishing opportunities close to town. You can also fish on the Conejos River, which flows in and out of the reservoir.
Recreation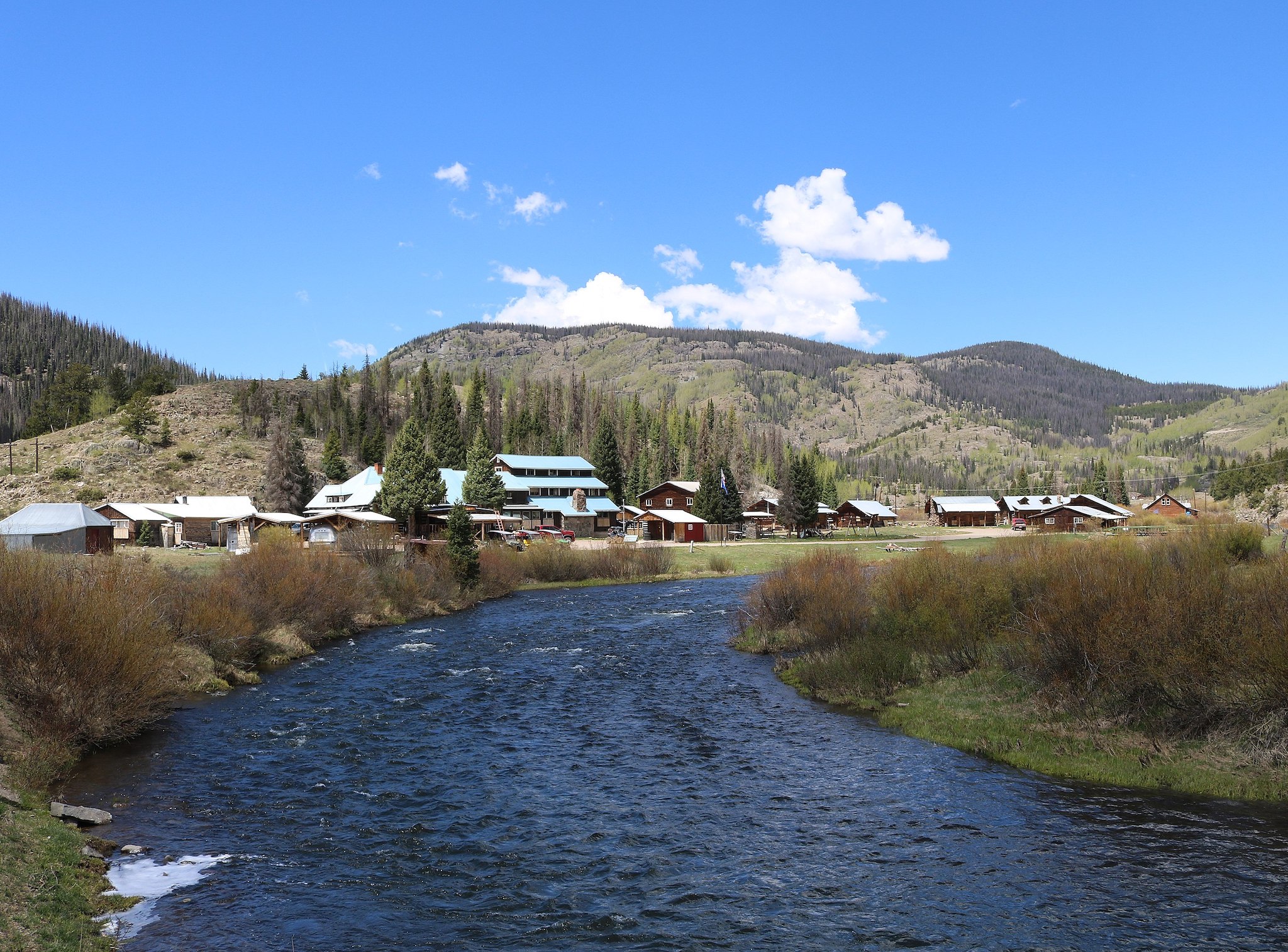 Camping – Stunner Campground is a little bit northwest of town, and features 5 dedicated campsites as well as dispersed camping. Mix Lake Campground is in town and has beautiful scenery off the beaten path. There are no amenities and the road to the grounds is rough, but the payoff is well worth it.
Fishing – Both Platoro Reservoir and it's little neighbor Mix Lake offer top-tier fishing. You can expect to find many types of trout, salmon, and a few cutthroat.
Hiking – Because of the surrounding Rio Grande National Forest, hiking opportunities are plentiful. Popular ones in the area include Bear Lake, Three Forks, and Summit Trailheads.
Accommodations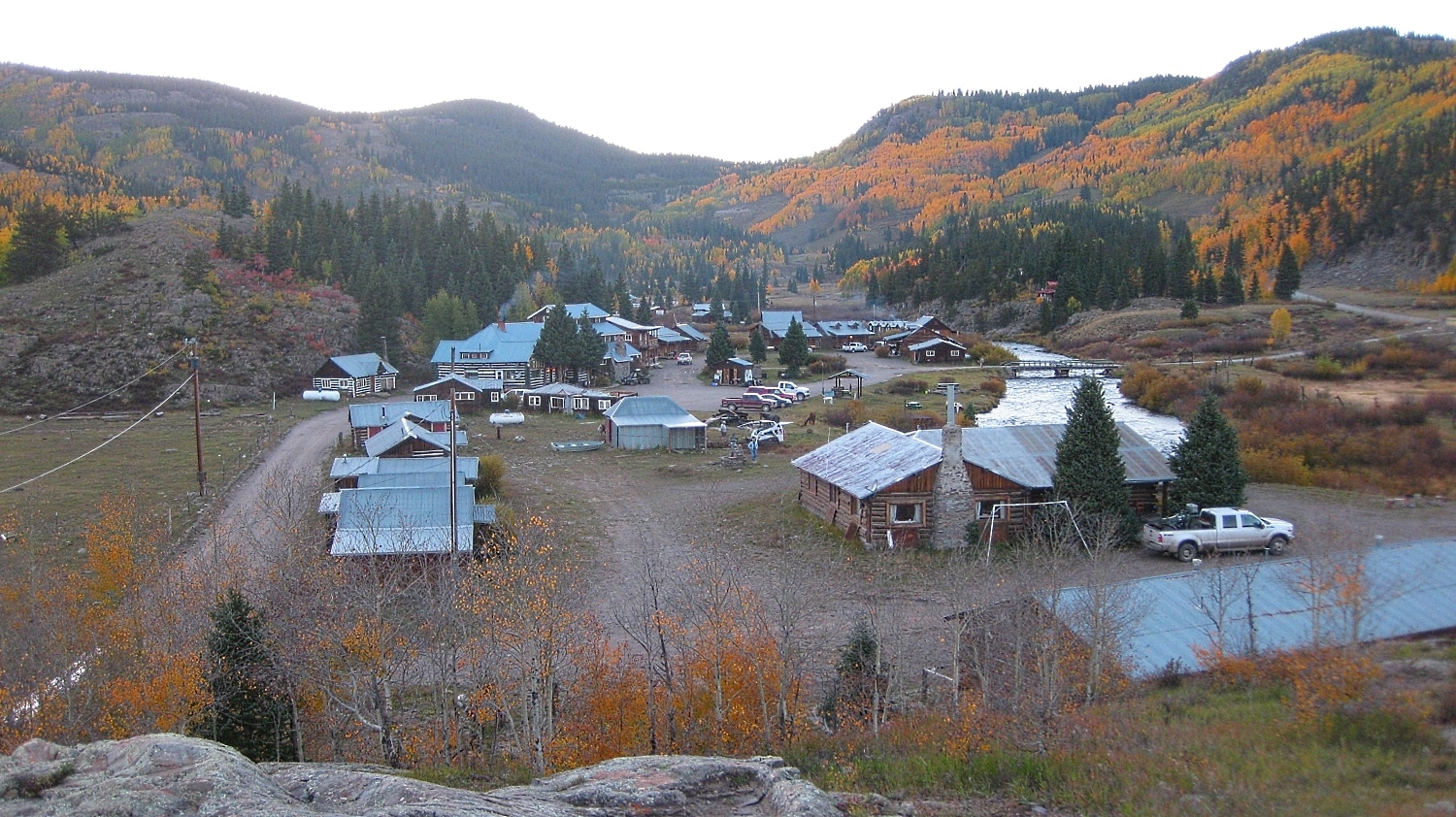 Gold Pan Acres – Open Memorial Day to late October, weather pending, Gold Pan Acres offers 5 cabin rentals built in 2009. They also have an RV Park with full hookups and 28 total campsites.
Platoro Valley Lodge – Features twelve fully-furnished one or two-room cabins, with bathrooms.
Sky Line Lodge – Built in 1945, this lodge and twenty cabins are located nearly 10,000 feet in what's left of the former bustling mining village. All the cabins have fully furnished kitchens.
Read about the best hotels in Del Norte.
Activities near Platoro
Federal Lands:
Towns: