Southcentral Colorado is a hub for outdoor enthusiasts, and the hot springs near Salida are some of the most accessible in the state. Whether staying in town or camping nearby, there's a selection of geothermal pools begging to be soaked in.
Some facilities are more extensive and can accommodate people that want to swim laps, while others are cozy tubs to melt away the stresses of life. A few are seasonal, so it's a good idea to check if they're open. No matter what you're looking for, these locations have it.
Here are the top hot springs listed in proximity to Salida.
Salida Hot Springs Aquatic Center – 1 mile | 5 minutes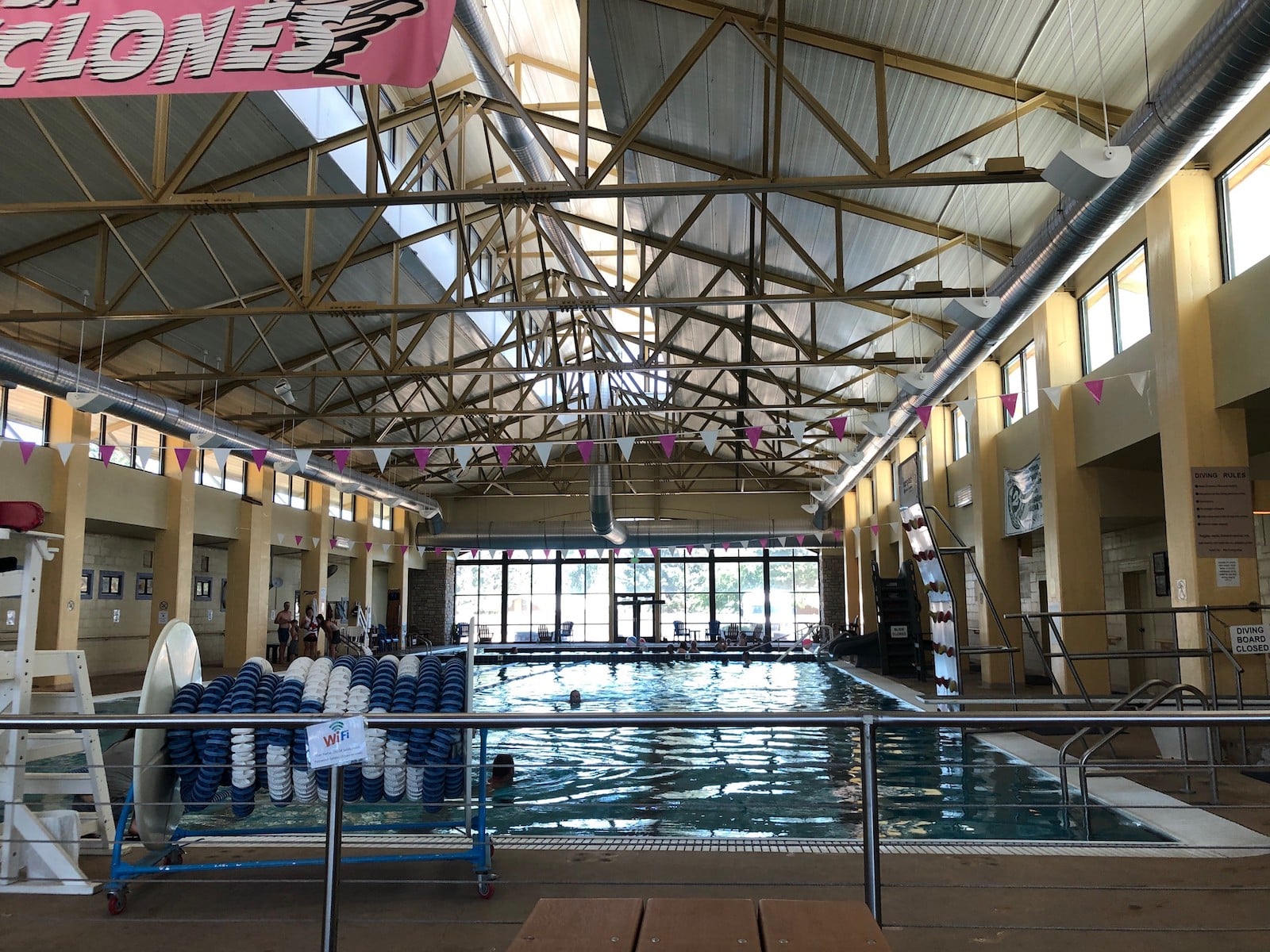 The Salida Hot Springs Pool has been operating since the 1930s and is one of the most prominent indoor hot springs swimming facilities in the United States. This year-round Rocky Mountain facility is fed by pure mineral water out of the Earth, just eight miles away.
The biggest of the two featured pools is 82 feet/25 meters long, has six lap lanes, and a temperature between 82-84℉. The smaller leisure pool and private hot tubs are warmer and hover around 97-100℉. All the water on the property is sparkling clean, odorless, and family-friendly.
Certain hours at the establishment are open for casual swimming and have a capacity of 100 people. Many morning classes and swim lessons are offered.
Visitors can reserve the lap lanes for private use, but the rest of the facility is drop-in. Day passes, 10-punch cards, season passes, and annual passes for singles and families are for sale.
Mount Princeton Hot Springs – 21 miles | 25 minutes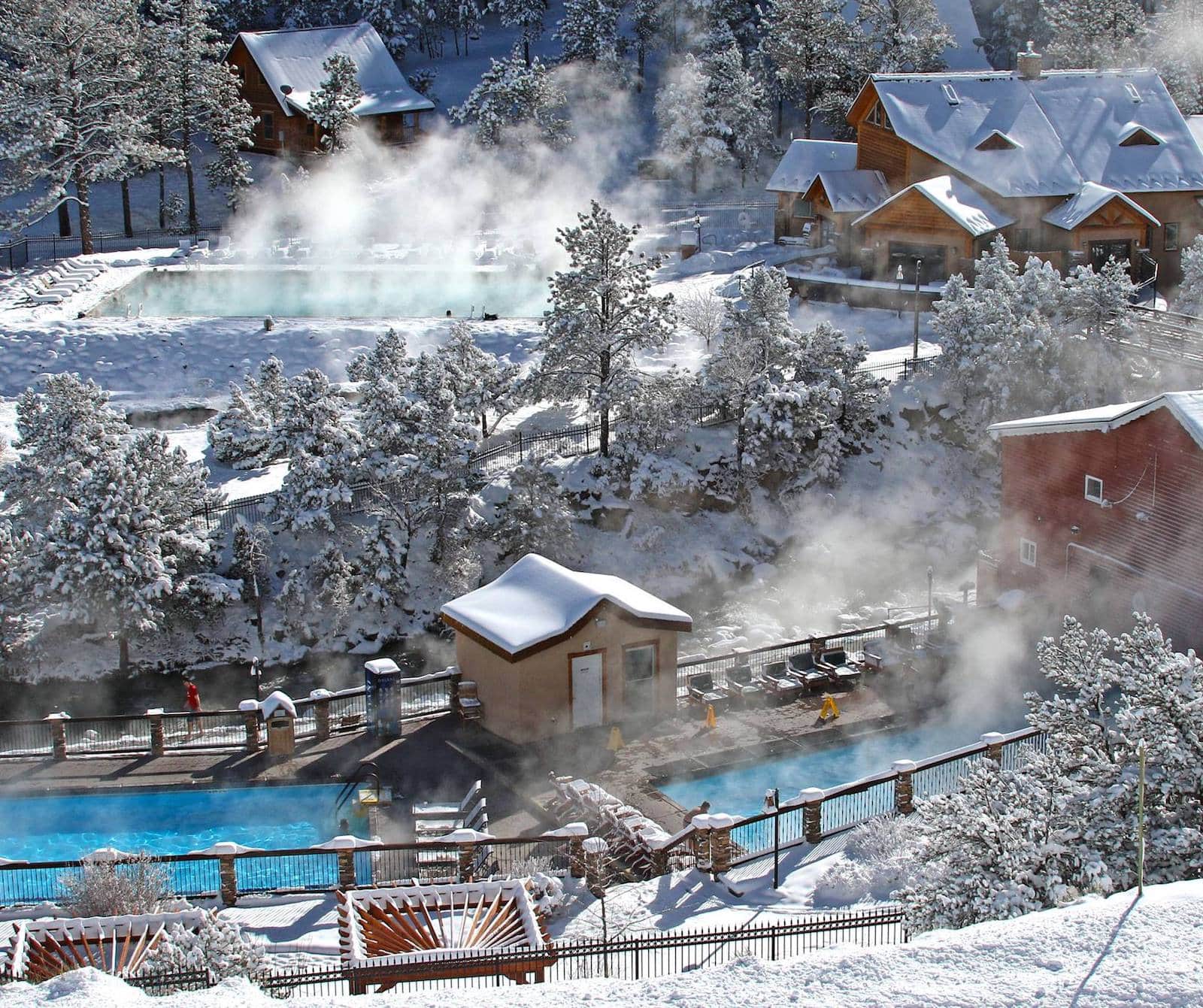 Located just a few miles from Salida in Nathrop, Mount Princeton Hot Springs is a luxury destination with many amenities and access to hot pools. Open year-round, this facility welcomes day users and overnight guests to come and see why their steamy mineral waters are some of the best around.
There are many soaking pools on the property, and while some are ok for everyone to use, others are restricted to visitors over 16 years old or overnight guests. Aside from the creekside hot springs, which can have a wide range of cold and hot temperatures, the other water areas hover around 90-105℉ and are very comfortable.
For an even more intimate soak, patrons can reserve some pools for private use and events.
Other resort amenities include a full spa, fitness classes, and on-site dining all day long. To get the whole experience, book a stay at one of their lodge rooms, suites, or one of the 27 family-friendly cozy cabins.
Antero Hot Springs Cabins – 21 miles | 25 minutes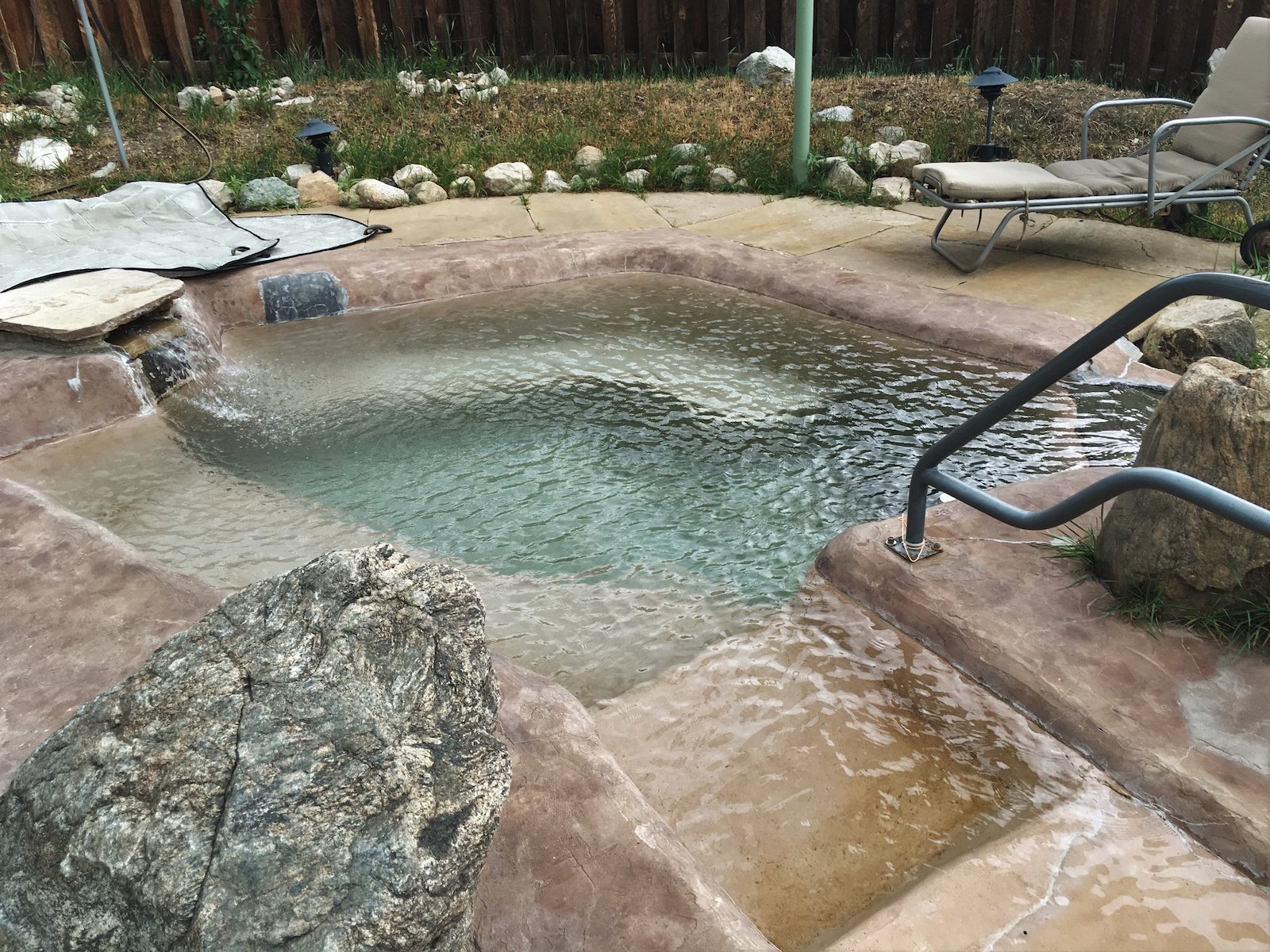 Tucked between Mt. Princeton and Mt. Antero by Nathrop, the Antero Hot Springs Cabins are three unique accommodations surrounded by pristine wooded beauty, and each one has its own private hot springs pool. Not only do these rustic cabins provide the ultimate escape, but their geothermal waters are all natural and have very little odor.
The source of the pools comes out of the ground at 135℉ but cools down to a better soaking temperature of 100-112℉. Guests love the freedom to be clothing-optional and get in the water at any hour of the day, for as long or little as they want. Since the mineral water is so rich and hot, they are an excellent tool for decompressing and relieving pain from sore muscles.
These early 20th-century cabins are often booked well in advance, so it's wise to plan far ahead if you want to spend the night in one. The interiors are rustic but have been renovated to include modern features. The Chalk Cliffs Chalet is the only one with Wi-Fi.
Treehouse Hot Springs – 21 miles | 25 minutes
Treehouse Hot Springs, located near Nathrop, is a one-of-a-kind, private hot springs vacation rental offered solely to overnight visitors. Available year-round, this lodge in Chalk Creek Canyon features stunning 360° views from the accommodations and a large hot mineral pool.
The indoor swimming pool is open in all seasons and is 14 x 27', so there's plenty of space to spread out or even play water volleyball. The pool temperature averages between 96-104°F, which can be adjusted according to guests' preferences. There are five bedrooms and two living rooms at the rental, providing plenty of space for large groups or more than one family.
Outdoor recreation activities nearby are endless. There's hiking, biking, snowsports, birding, horseback riding, fishing, and more, all within proximity to the rental. Spend some time exploring Colorado's gorgeous landscapes, then retreat to the treehouse for a relaxing soak at the end of the day.
Cottonwood Hot Springs Inn & Spa – 30 miles | 35 minutes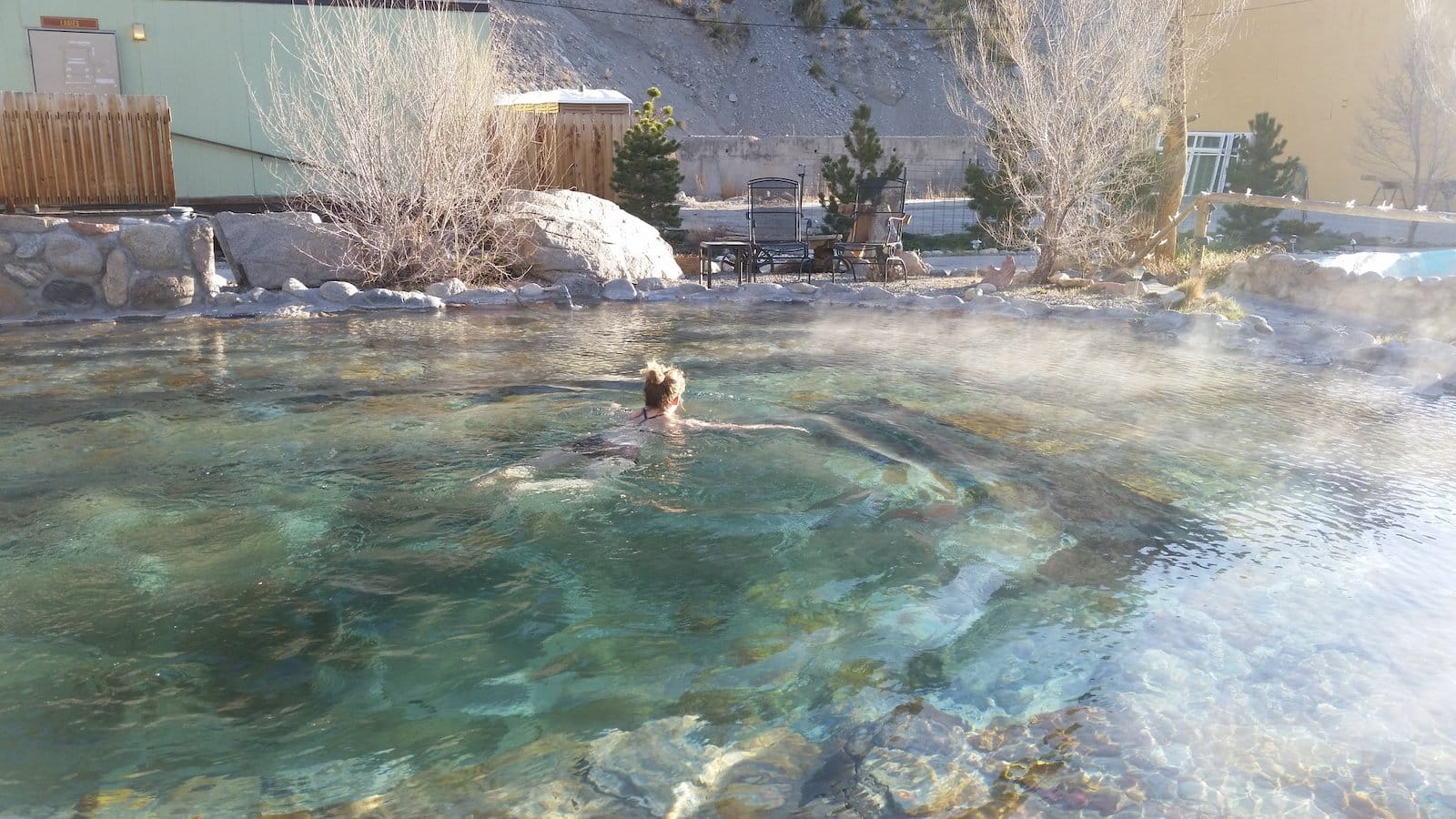 Cottonwood Hot Springs Inn & Spa in Buena Vista is a geothermal water facility surrounded by scenic views of the San Isabel National Forest. Located less than six miles from downtown, the day-use and overnight property is open year-round, seven days a week, and filled with gravity-fed mineral water.
There are four hot pools with temperatures between 90-104℉ on average and a cold plunge that hovers right around 80℉. Included with a purchased day pass is access to the dry sauna, but many whole-body spa services can also be booked for an extra fee.
Since this venue is situated in the forest, visitors can expect to see wildlife or potentially deal with occasional mud-slide closures. These hot springs are not clothing optional, and guests are prohibited from bringing glass items, alcohol, or food by the water.
Accommodations include a 12-room motel-style inn, dorm-style rooms, a couple of vacation rentals, cottage-style homes, and campsites. There is no Wi-Fi, TVs, air conditioning, or in-room phones in any lodging options.
Merrifield Homestead Cabins – 30 miles | 35 minutes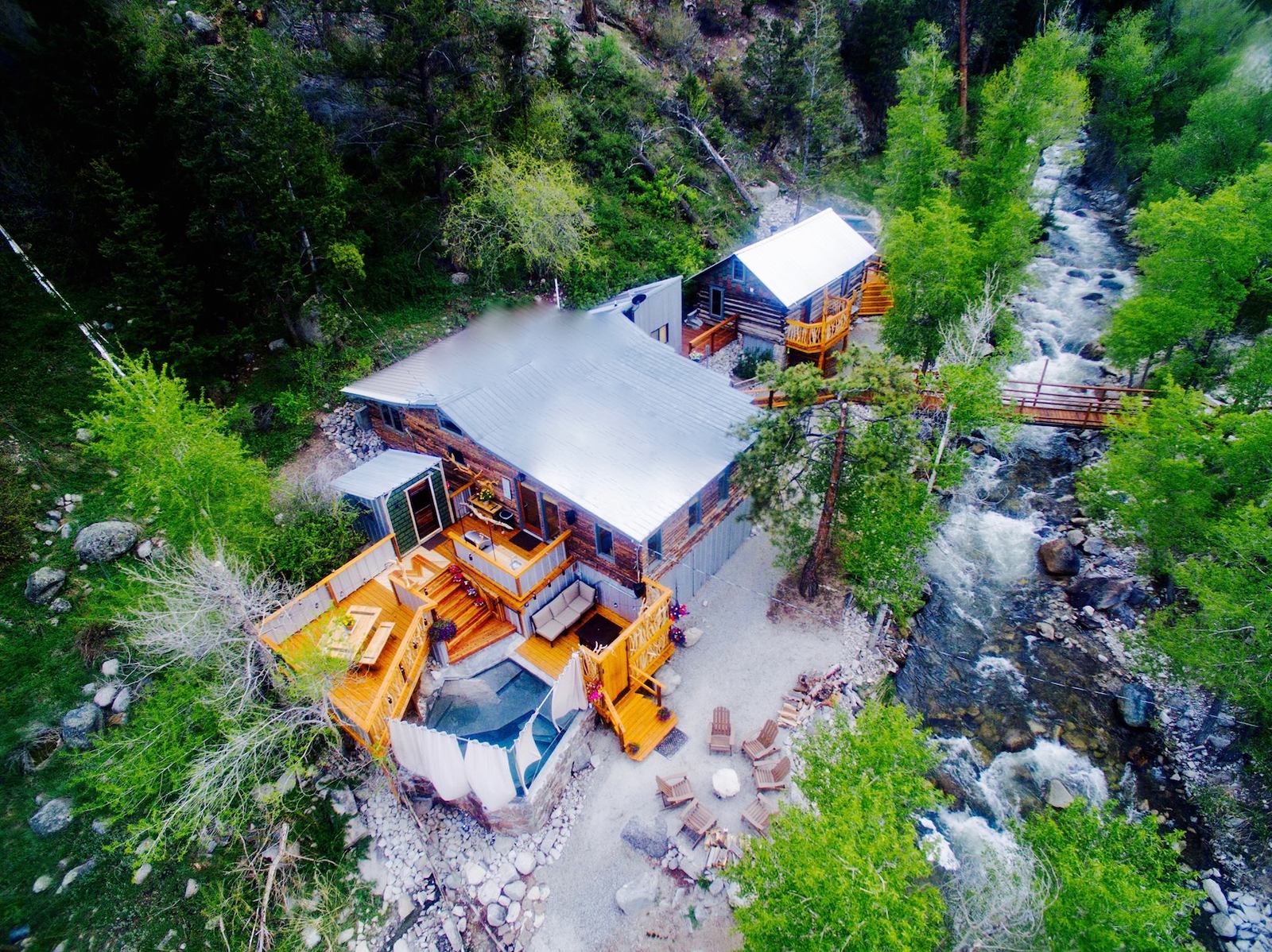 The Merrifield Homestead Cabins & Hot Springs near Buena Vista provide both natural solitude and vintage artisan comfort. These two pet-friendly cottages with private soaking pools are nestled in the picturesque Collegiate Peaks Mountain Range and are only open to overnight guests with reservations.
At the two luxury accommodations, visitors have the freedom to be clothing-optional in their private, all-natural mineral water. On average, the temperature of the water hovers between 104-106℉, which is adjustable.
Aside from being able to indulge in unlimited soaks during a booking, guests can also enjoy the sound of Cottonwood Creek drifting past the cottages. After relaxing in the hot springs, take your fishing pole out and spend some time with a line in the water, or hike around the beautiful property.
The cabins are restored buildings from the 1800s and early 1900s but have many modern amenities. There's an indoor oven, microwave, fridge, coffee maker, and outdoor grilling and seating area.
Joyful Journey Hot Springs – 33 miles | 35 minutes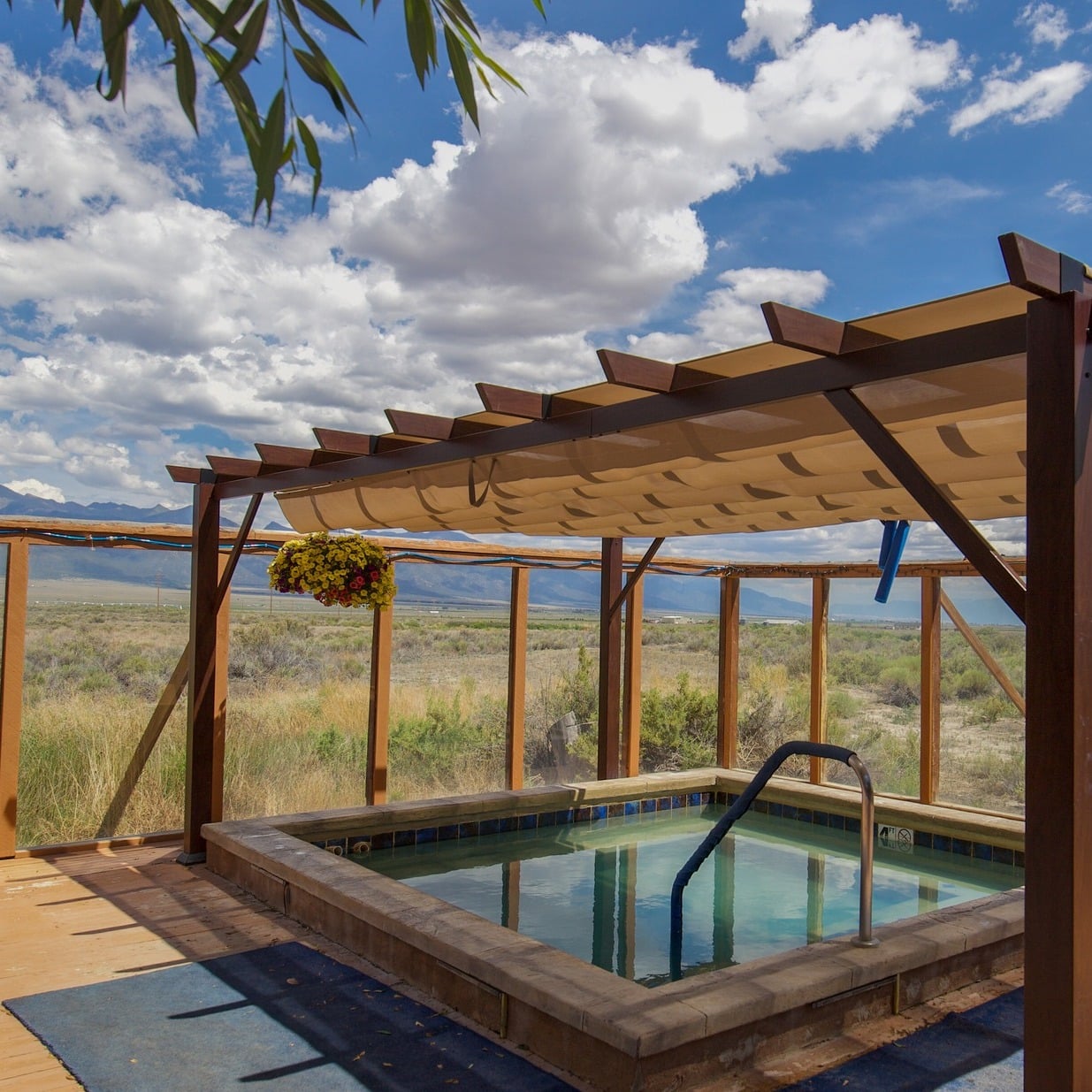 Formally known as "Mineral Hot Springs," Joyful Journey Hot Springs is about half an hour south of Salida in Moffat and home to three hot mineral pools and two jacuzzis. The travertine springs geothermically heat the water that fills all the pools and tubs, which are drained every evening and cleaned.
Set below the giant Sangre de Cristo Mountains, this down-to-earth venue is great for pit stops across Colorado or as a destination getaway for family or friends. Temperatures of the concrete soaking areas range from 98-108℉.
Visitors are welcome to come and enjoy the facility for the day or spend the night at the on-site accommodations. Lodging options on the property include standard motel rooms, yurts, cabins, Tipis, RV campsites, and tent campsites.
Joyful Journey also has a conference center that holds several people and offers spa services to indulge in some self-care. Yoga classes are offered a few times per week.
Valley View Hot Springs – 39 miles | 55 minutes
By Moffat, Valley View Hot Springs is a 2200-acre naturist leisure resort in the Sangre de Cristo Mountains that embraces families, couples, and individuals. Various bathing pools are developed on the property, in addition to naturally heated ponds, that day visitors and overnight guests can enjoy this unspoiled environment.
Reservations are required to use these hot springs, and there is a limited capacity to ensure that this beautiful environment doesn't get overused. The four rock ponds are between two and four feet deep, boasting temperatures that range from 93℉ to 107 ℉.
There is no artificial lighting here, making it ideal for stargazing at night. The three swimming pools are kept between 80-90℉ depending on the season.
The hydroelectric sauna is another popular feature of the rustic resort and an excellent steamy place to warm up before taking a dip. The non-profit organization Orient Land Trust operates the property and offers accommodations in a historic lodge, cabins, or rooms.
There are also camping locations for tents, RVs, and vehicles. All sites have spectacular views and picnic tables; everyone can use the common areas and bathrooms.
Sand Dunes Recreation – 61 miles | 1 hour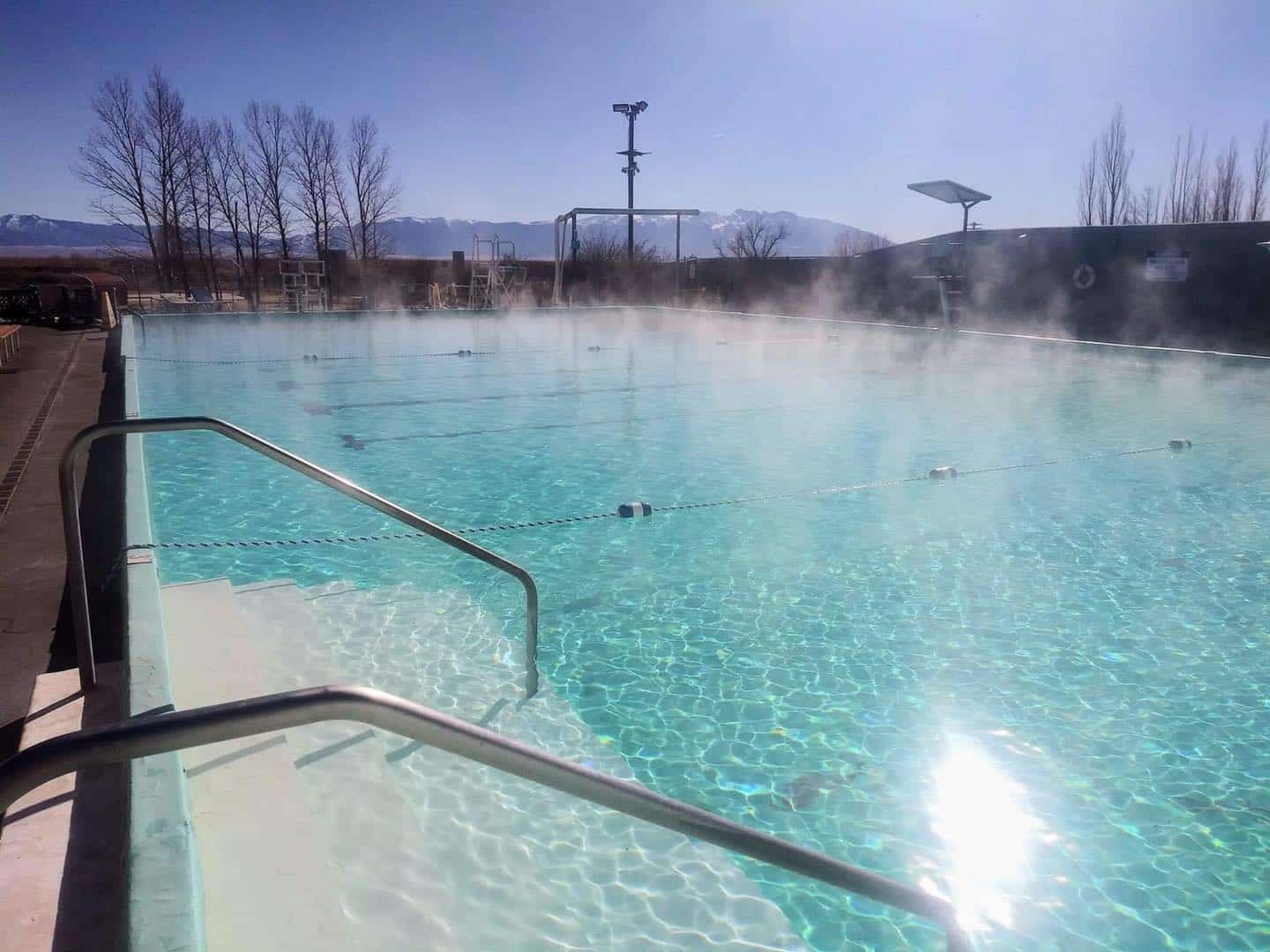 Located in the heart of the San Luis Valley, the Sand Dunes Recreation facility in the town of Hooper is an oasis not to be missed. This year-round establishment near Alamosa is a favorite hangout for locals, featuring six pools, a snack bar, and on-site lodging.
The large outdoor family-friendly pool, known as "Hooper Pool," is 50 x 100' and maintained at a cozy 98℉ all the time. Adjacent to this swimming area is smaller, hotter therapy pool that can hold 25 people at once and has temperatures between 105-107℉.
In 2015, the property added The Greenhouse, an adults-only (21+) 10,000 square-foot indoor building with four additional soaking areas, tropical plants, a sauna, and an upscale snack bar called "The Steel Box Bar." The indoor tubs hold different temperatures and are in a stunning lush atmosphere.
Guests can come for the day or spend the night at the on-site lodging. Several cabins are available to rent and are ideal for families or groups, but there are also tent camping sites, RV sites with water & electricity, and dry RV sites. Cabin rentals include swimming admission for up to four guests, and camping bookings offer pool discounts.
Splashland Hot Springs – 80 miles | 1 hour 15 minutes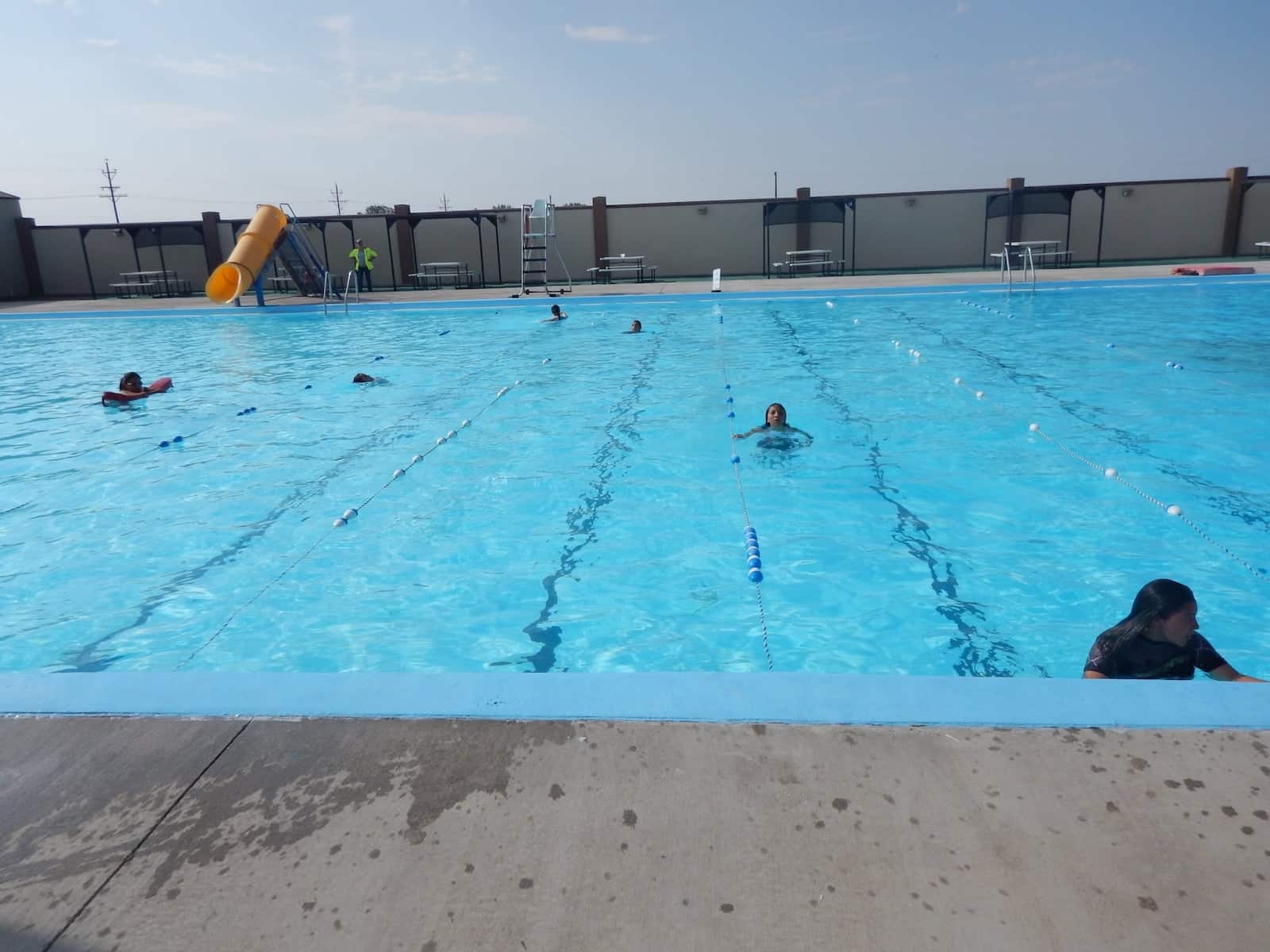 Operating since 1955 in Alamosa, Splashland Hot Springs is an outdoor pool filled with all-natural mineral water. The source feeds this seasonal facility with 102 ℉ water, which cools down to an average of 88-96°F for comfortable and refreshing swimming.
The pool is family-friendly and features three water slides, lap lanes, and a diving board. Group swimming lessons, parent-tot classes, and water aerobics are also offered at this property. Private swimming classes are available on a first-come, first-served basis.
Splashland also participates in an annual benefit event, the Splashland Sprint Triathalon, where the swimming leg of the race happens in the pool. They also host a kids-only triathlon that takes place on a different date.
All of these hot springs near Salida are wonderful reprieves from busy schedules. Even the ones situated in cities have great atmospheres and encourage relaxation and fun.