Tucked under the majestic Front Range mountains, Castle Rock sits between Denver and Colorado Springs. This is a Colorado city that's located near some decent fishing spots, especially if you're looking for easy access to lakes and reservoirs with young kids in tow.
Castle Rock isn't a place you go if you're in the mood for highly technical fly fishing or an experience alone out in nature, but it's a solid choice for easy fishing experiences with a beautiful scenic backdrop. Check out these local Castle Rock fishing recommendations:
Strontia Springs Reservoir
It takes just under an hour to drive from Castle Rock to the Strontia Springs Reservoir, but with stellar scenery and large trout to be caught here, it'll be worth the trip. But take note that while most fishing spots near Castle Rock provide easy access to the water, this one requires a steep climb down to the shoreline. Hiking the Bear Creek Trail is said to provide excellent access to stream fishing in this area.
Bingham Lake
This gem of a lake is located in a suburban neighborhood northeast of Castle Rock. Bingham Lake is fishing on easy mode, and you'll have access to public restrooms, picnic tables, a trail, and even electricity here. But while this spot is packed to the, sorry for this, gills with people on summer evenings and weekends, it really is a gorgeous place to fish that's said to have crappie and other species.
Chatfield State Park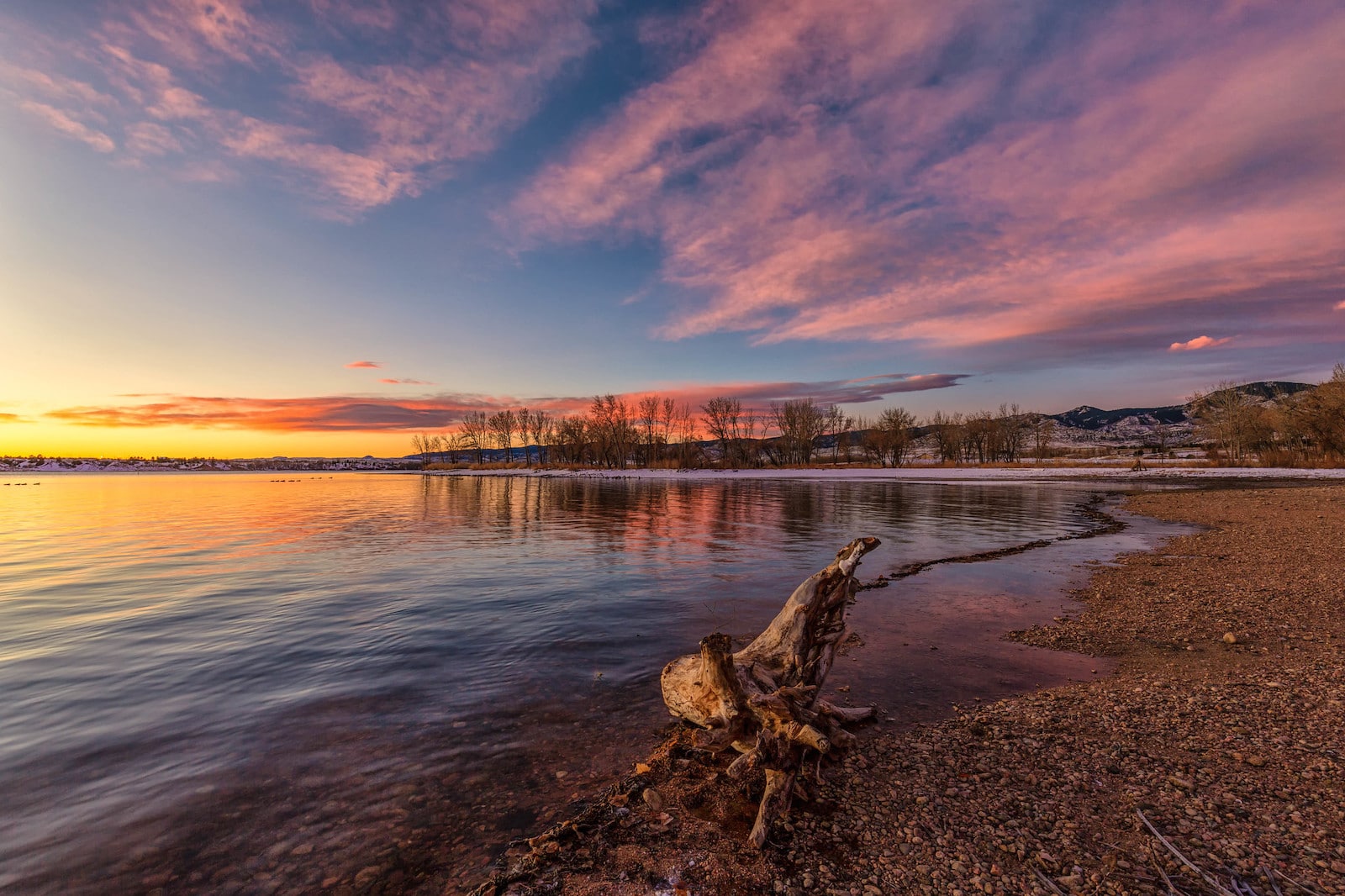 If you live in Colorado, Chatfield is a reservoir that needs no introduction.  It's a large body of water that's home to rainbows, walleyes, bluegill, and catfish. You're definitely more likely to have luck here fishing from a boat than offshore, and there's a boat rental service in the park if you don't own one.
This is a large, well-funded park with loads of amenities, and it's a good place to camp if you want to extend your trip overnight. While the bulk of the reservoir isn't especially scenic, the streams and ponds located at the south of the park offer trees and shade.
Aurora Rampart Reservoir
Located 30 minutes northwest of Castle Rock near Roxborough State Park, the Aurora Rampart Reservoir is a locally loved fishing spot that's said to be packed with rainbow, brown, and lake trout. With hiking trails, public restrooms, and even camping available here, this is a solid option if you're looking for easy fishing in an area with fewer crowds.
Palmer Lake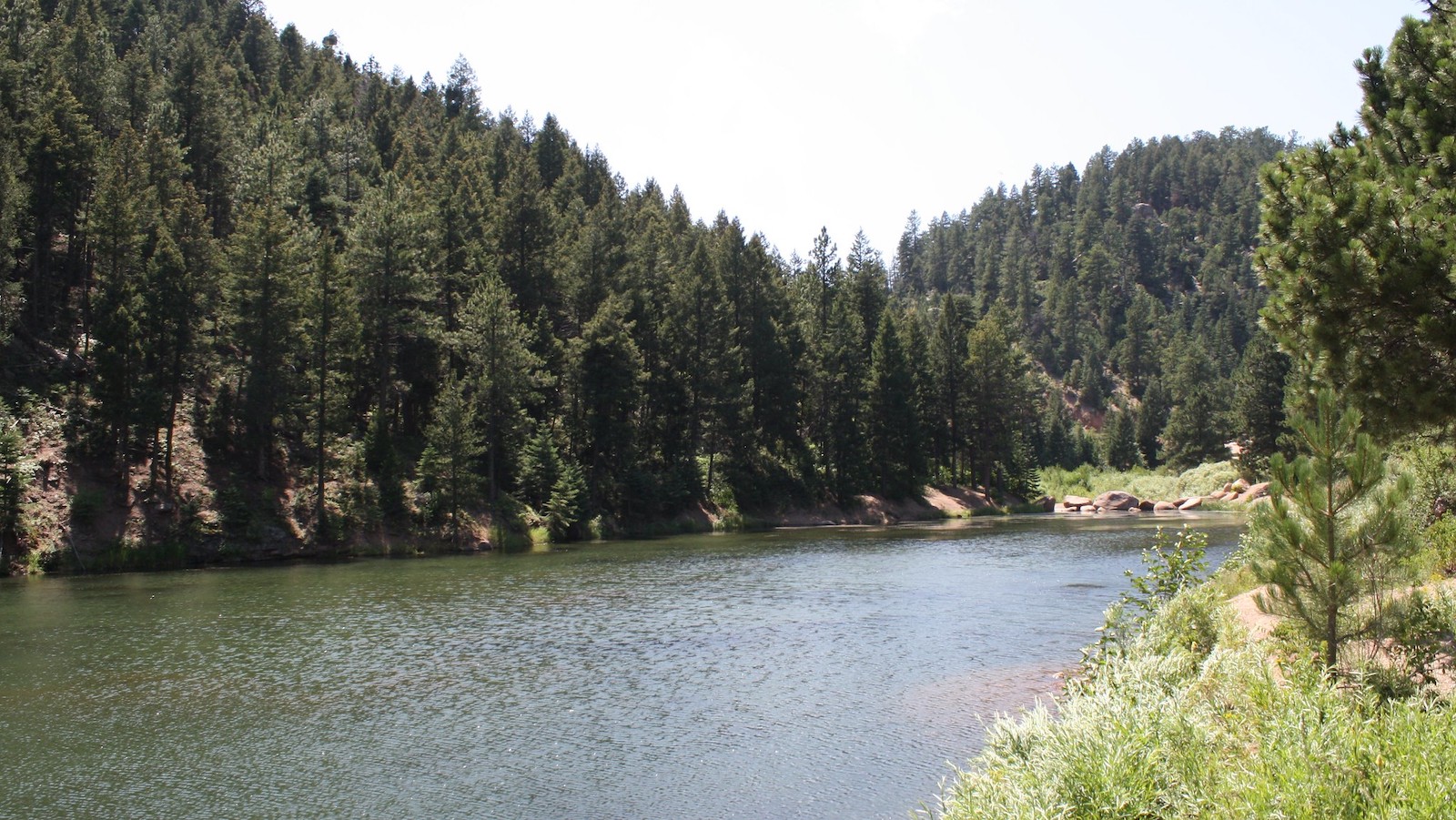 Palmer Lake is an easy 25-minute drive south of Castle Rock. This is a popular fishing spot, but it's quite beautiful and offers great fishing off the dock and around the shore. If you're fishing with small kids, it's a great place to explore and features picnic areas, trails, and public restrooms. Rainbows are the most plentiful fish in this lake, but there are also pike, perch, and catfish here.
These are some of the best fishing spots near Castle Rock, but your options quickly multiply when you travel an hour or more outside of town into the mountains.