Whether you're a prospective resident of the Centennial State or just curious about its largest cities, it's always nice to have a list to skim. Here's just that, a look at twenty of the most populated towns in Colorado.
Colorado had an estimated population of 5.85 million in 2022 (5.69 in 2020), more than half of which live in the following big cities. Data came from the United States Census directly, but keep in mind that the 2021 data is only an estimate.
Many of the included cities are suburbs of the greater Denver area, but there are plenty of standalone towns on the list, too. Almost all of the cities are located east of the Rockies in the Front Range Urban Corridor (which runs from Fort Collins south to Pueblo), but one western city managed to sneak in near the bottom.
Here are the most populated cities in Colorado, starting with the biggest:
#1 Denver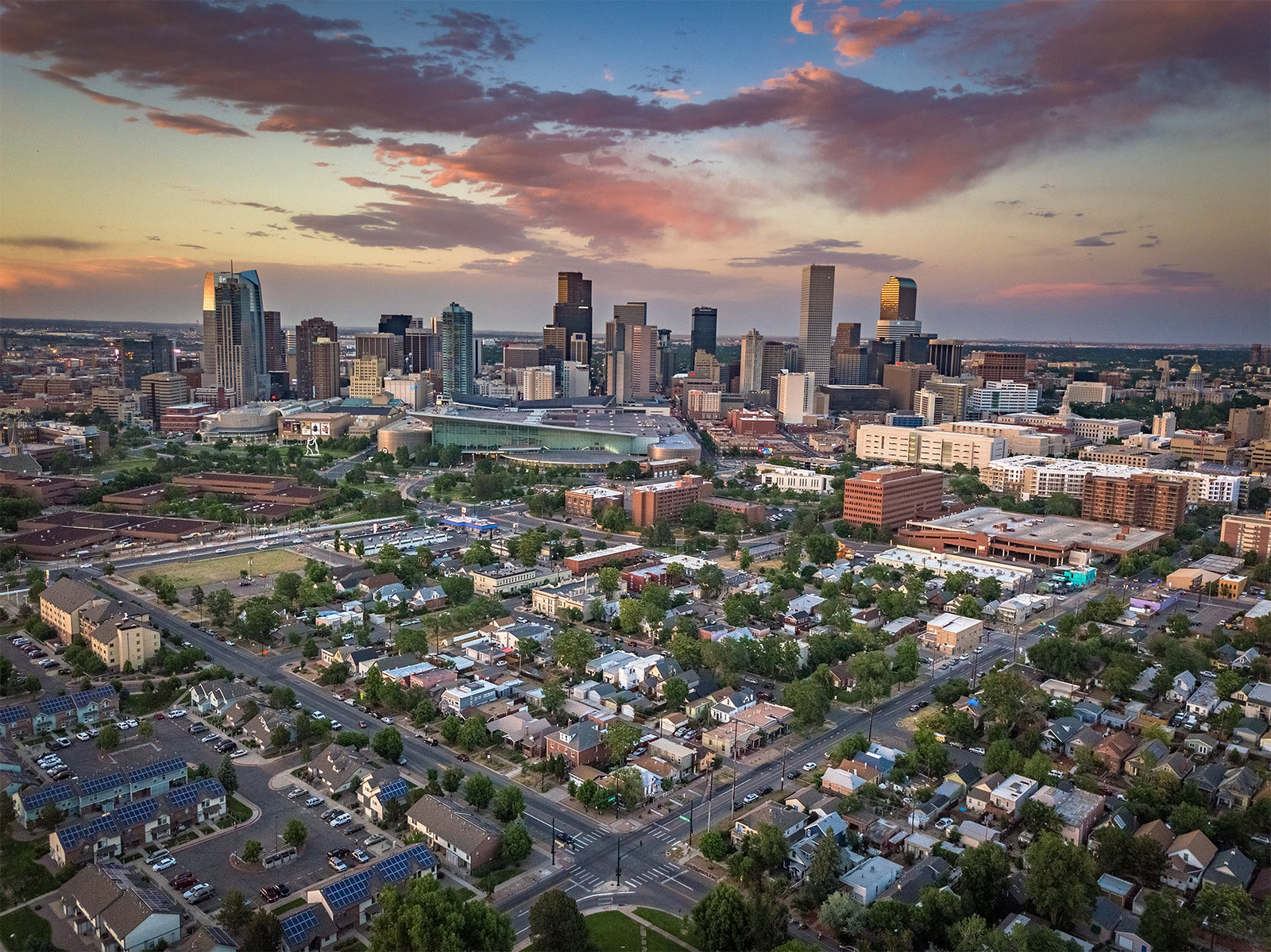 711,463 (2021); 715,522 (2020); 600,158 (2010)
Denver has grown considerably since 2010, and today the Mile High City is a fully-fledged metropolis featuring all of the economic and cultural attractions that are expected in a large city. A perfect place for sports fans to call home, Denver is the home of the Broncos (NFL), Avalanche (NHL), Rapids (MLS), Nuggets (NBA), and even the Mammoth (Major League Lacrosse).
Additionally, the city is just a stone's throw from the beautiful Rocky Mountains, making it perfect for outdoor lovers who don't want to leave the city behind.
#2 Colorado Springs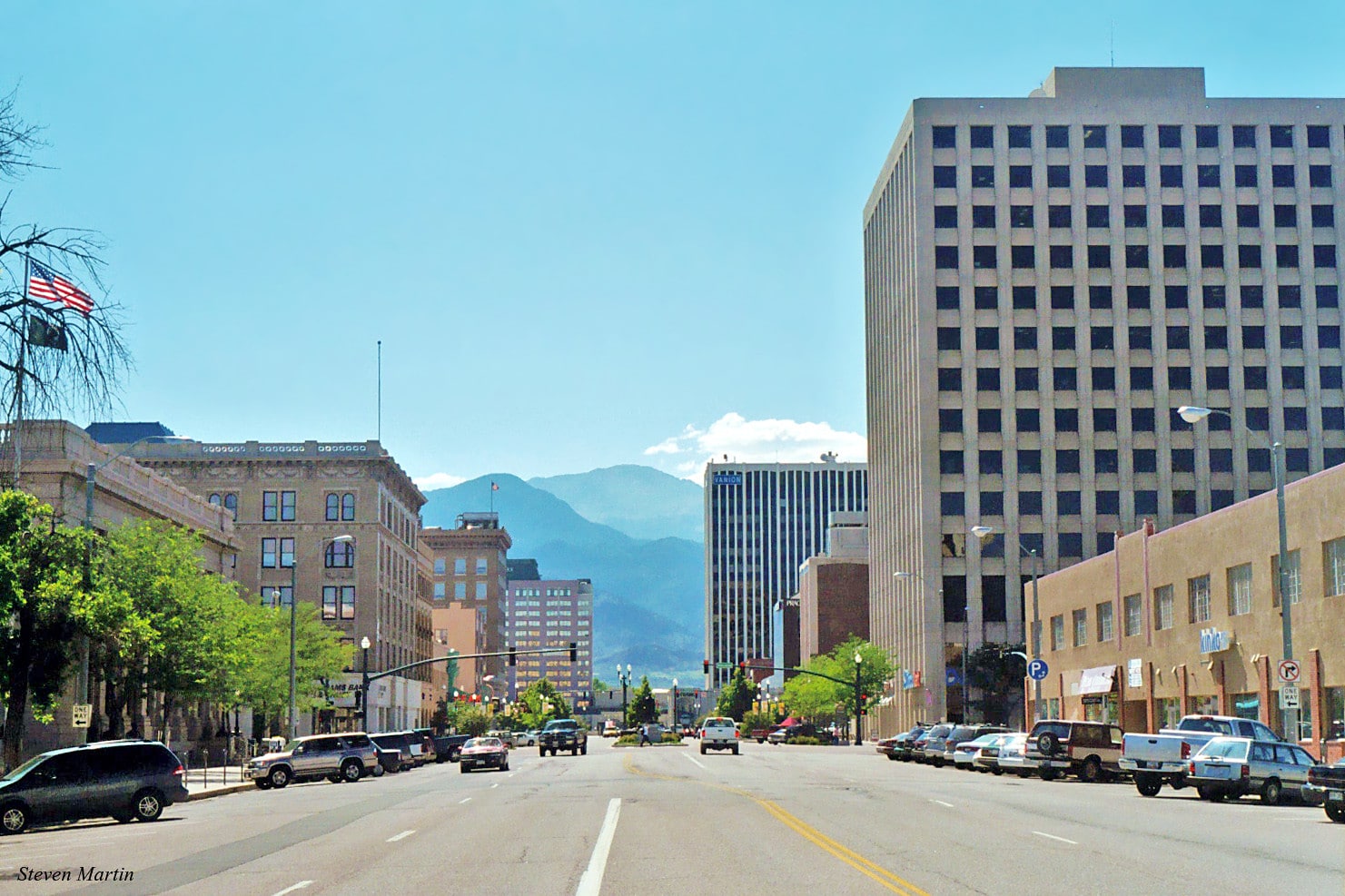 483,956 (2021); 478,961 (2020); 416,427 (2010)
Located about an hour south of Denver on I-25, Colorado Springs comes in at Colorado's second largest city. A military town at its core, the Springs is home to Fort Carson Army Base as well as the United States Air Force Academy. University of Colorado Colorado Springs is situated in the north, and near the center of town lies a fun and walkable downtown with plenty to see and do.
For outdoor adventure, Colorado Springs has Garden of the Gods, a beautiful park with stunning red rock formations, and it's not far from Pikes Peak, one of the most iconic mountains in America.
#3 Aurora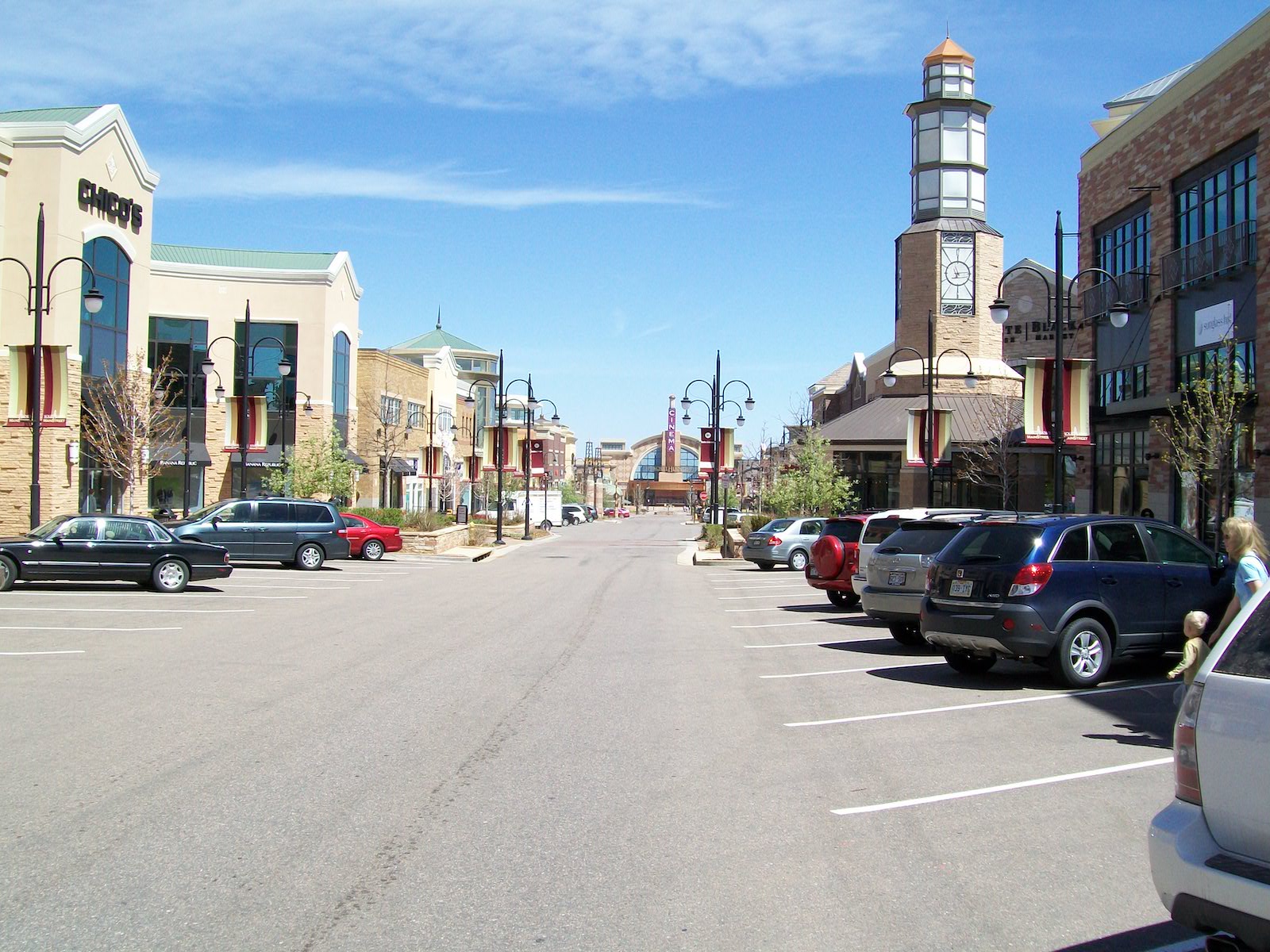 389,347 (2021); 386,261 (2020); 325,078 (2010)
Aurora is an expansive city that lies east of Denver. It's further from the mountains, but it has an impressive parks system that includes the Aurora Reservoir, an 800-acre body of water in the southeast of the city. For more outdoor recreation, visit one of the five municipal golf courses that are spread throughout the city.
Aurora also has over 250 ethnic restaurants offering food from around the globe, so it's the perfect home base for food aficionados of all kinds.
#4 Fort Collins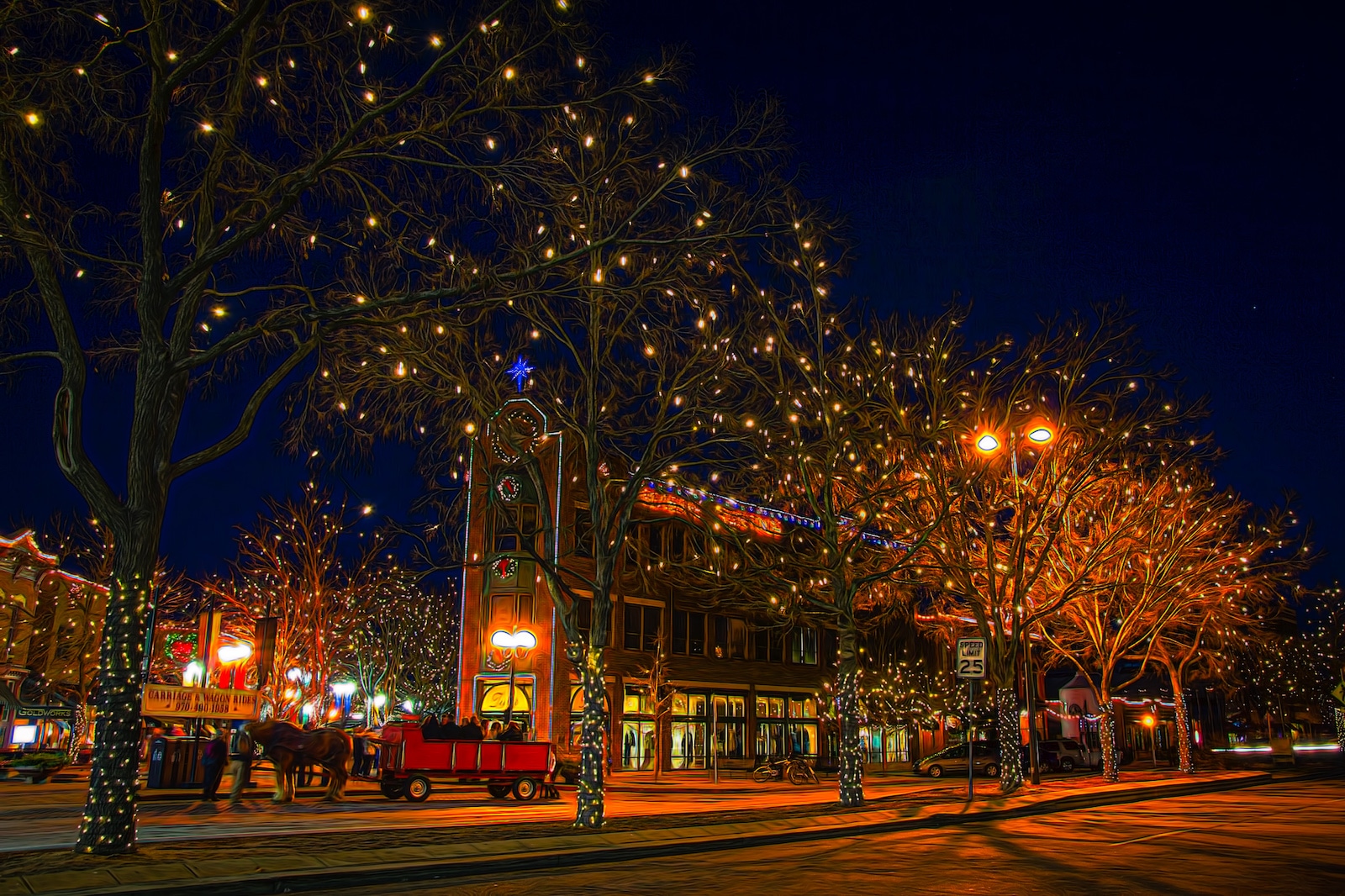 168,538 (2021); 169,810 (2020); 143,896 (2010)
Fort Collins lies just over an hour north of Denver and even closer to Cheyenne, Wyoming, making it the northernmost city on this list. Home to Colorado State University, it could be considered a college town, but there's much more to do than visit the campus. Besides the college, Fort Collins is known as one of the most bike-friendly cities in the country.
The city is also well known for its abundance of local breweries. Walking through Old Town and downtown, stop at any number of local microbreweries for a beer or a bite to eat. For nature, head towards the mountains to the west. Horsetooth Reservoir is always popular, and nearby Lory State Park is another good option.
#5 Lakewood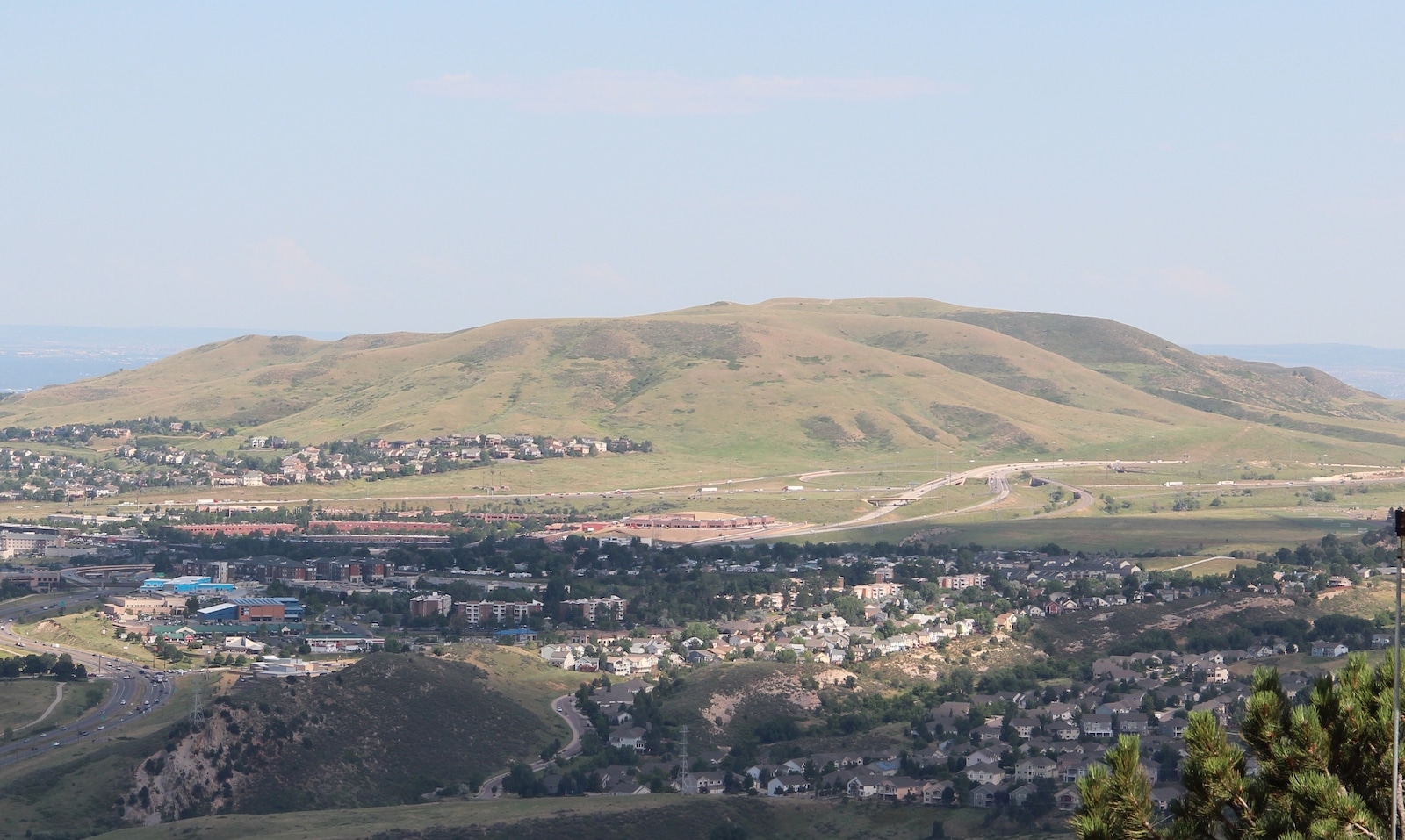 156,605 (2021); 155,984 (2020); 142,980 (2010)
If Aurora is Denver's neighbor to the east, Lakewood is its neighbor to the west. Even closer to the Rockies than the state capital, Lakewood provides easy access to nature with sites like Green Mountain and the nearby famous Red Rocks Park and Amphitheatre. One highlight of the city is Belmar, a shopping mall located downtown with a movie theater and a large number of stores.
#6 Thornton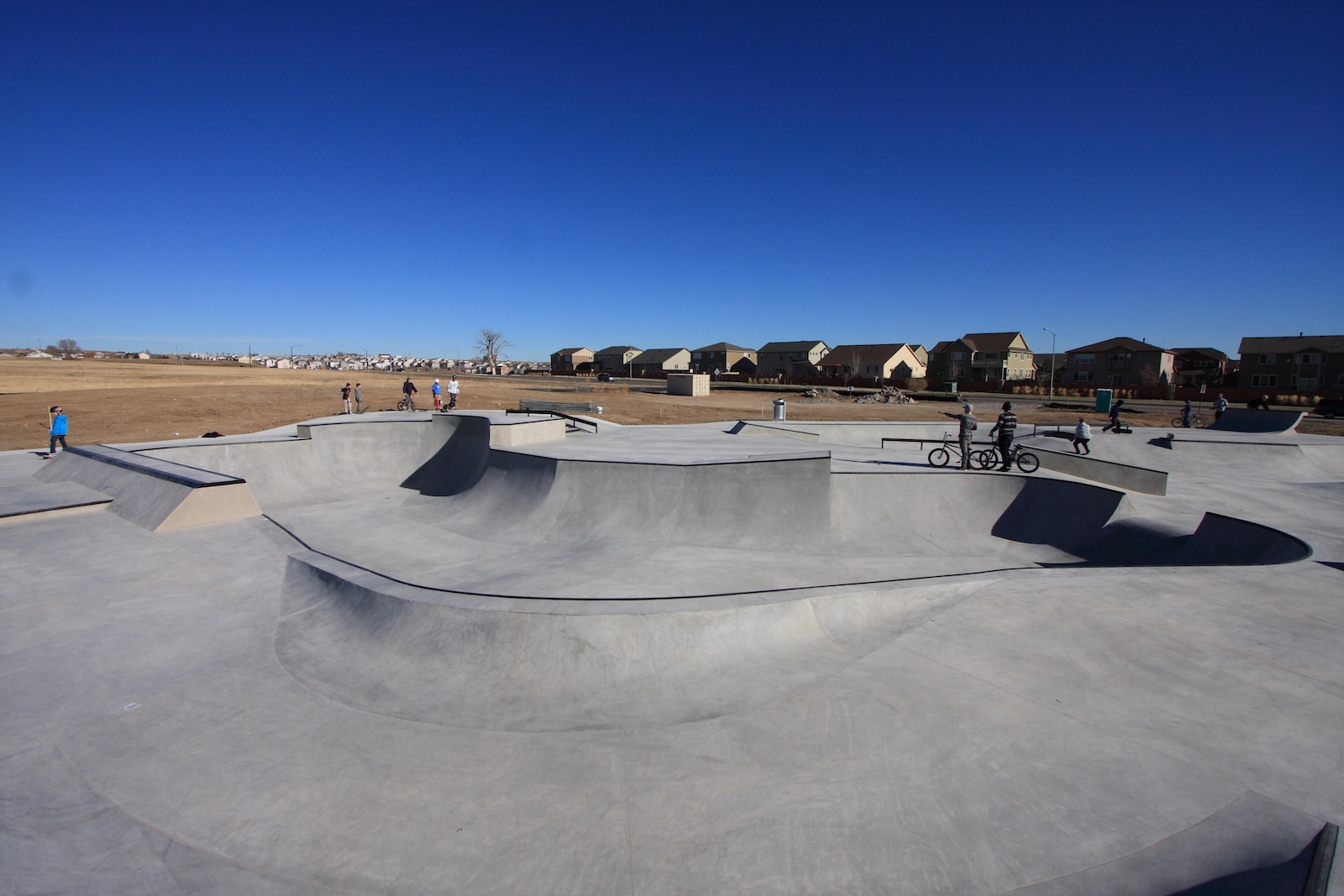 142,610 (2021); 141,867 (2020); 118,772 (2010)
Located north of the capital, Thornton is another one of the many towns that make up the greater Denver area. It's relatively close to Denver International Airport, and it has easy access to downtown on I-25. In Thornton proper, explore any of the 25 city parks or reserve a tee time at Todd Creek Golf Club.
For recreation, the city has a Topgolf location, a disc golf course in Springvale Park, and Trail Winds Recreation Center, an expansive rec center with a pool, sports courts, climbing wall, and running track. During the fall, Thornton hosts Maize in the City, a festival featuring a huge maze, escape rooms, face painting, petting zoos, and much more.
#7 Arvada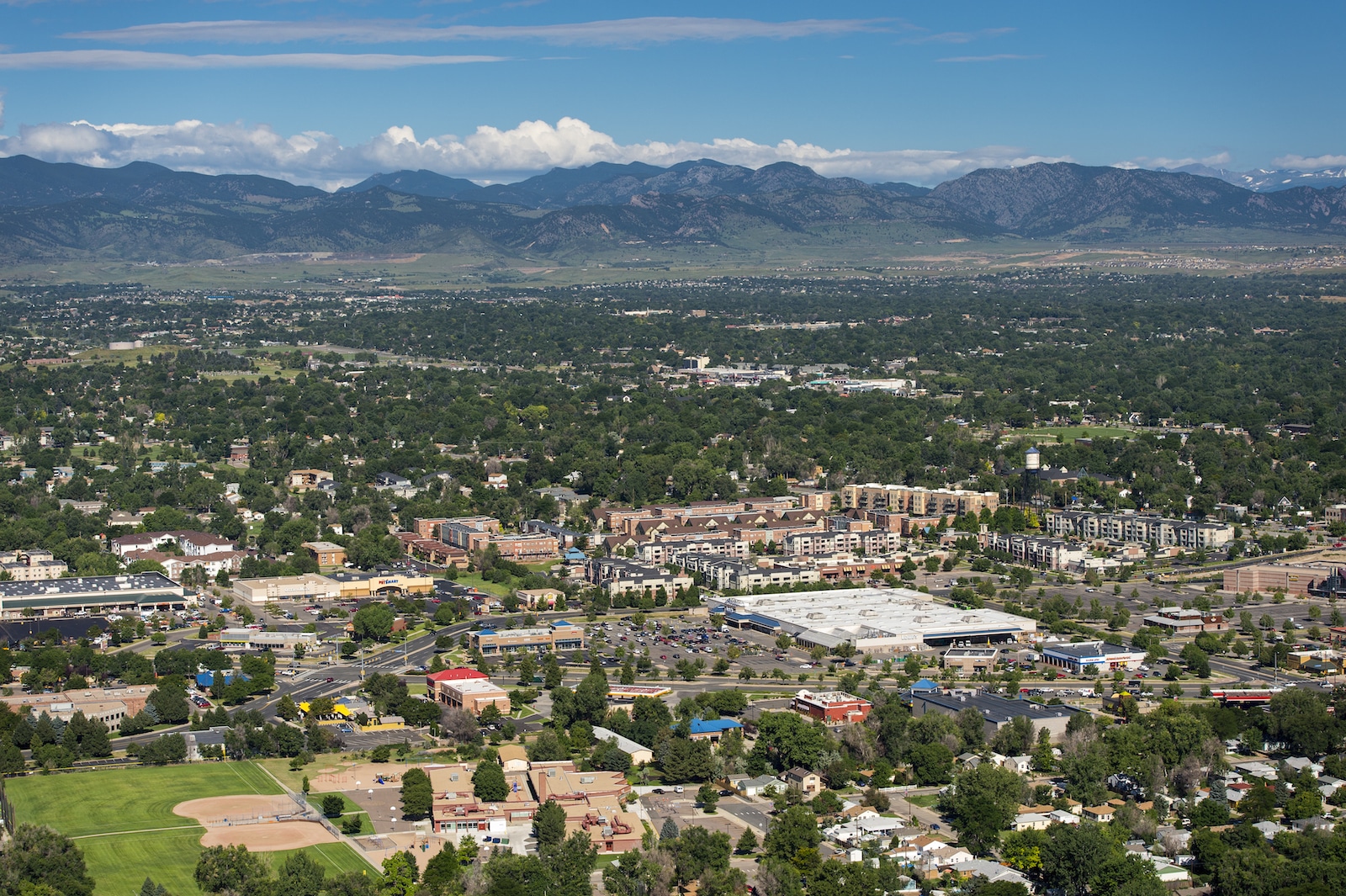 123,436 (2021); 124,402 (2020); 106,433 (2010)
With a history reaching back to the Gold Rush, Arvada is a fun and relatively quiet city situated to the northwest of Denver. In the center lies Olde Town, which is a few walkable blocks of restaurants, shopping, and breweries that form one of the highlights of the city. Arvada prides itself on its local contributions to art, and the Arvada Center for the Arts and Humanities hosts a number of enriching events throughout the year.
The city is home to a few quaint parks like the Ralston-Central Park, and larger parks like the Standley Lake Wildlife Refuge lie just outside the city limits. A few multi-use trails wind through town, the most popular of which is the Ralston Creek Trail, a 12.5-mile path that follows the path of Ralston Creek.
#8 Westminster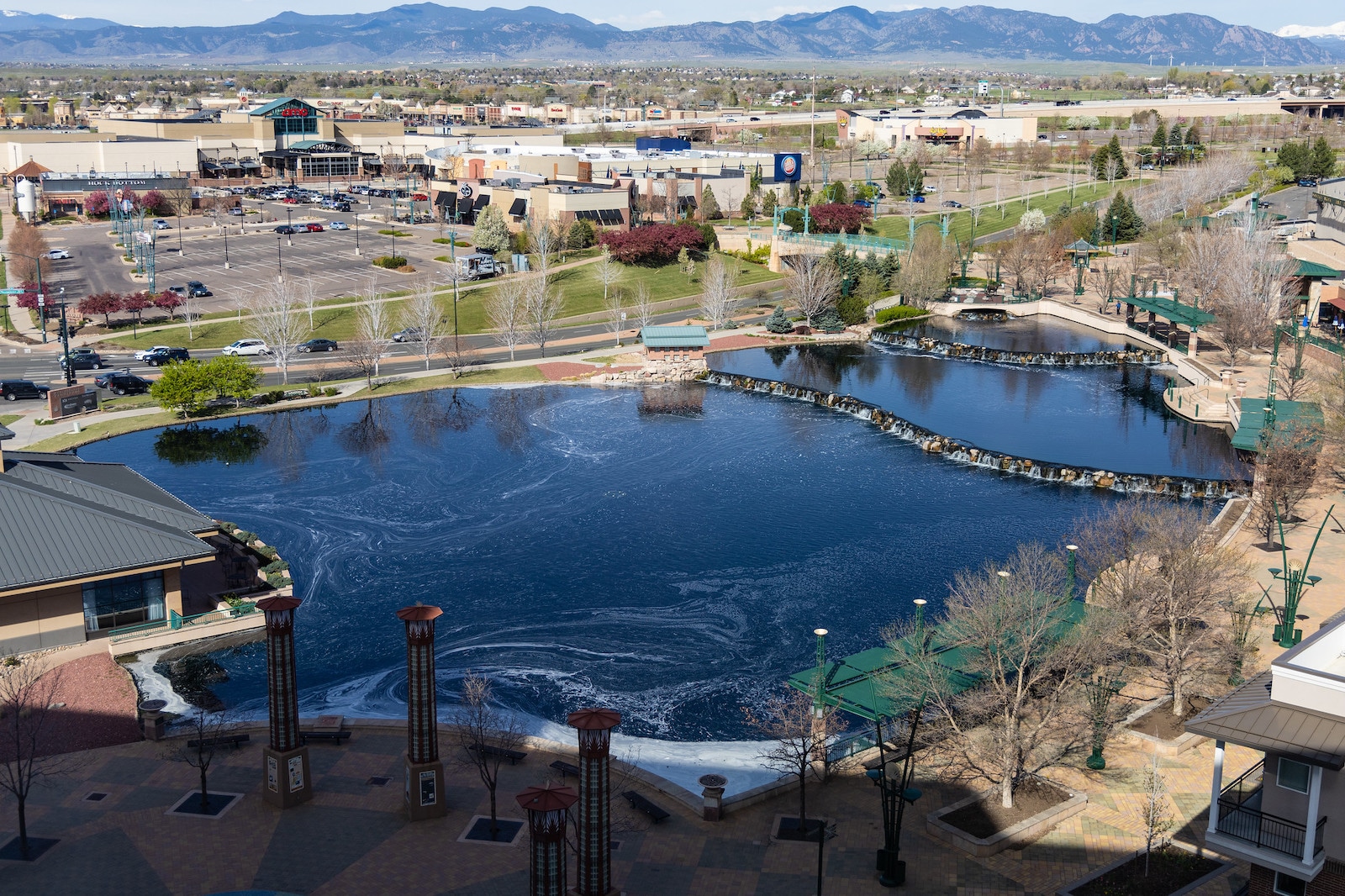 114,561 (2021); 116,317 (2020); 106,114 (2010)
North of Arvada lies Westminster. It's another Denver suburb city with a great system of parks and plenty of cultural attractions. The highlight of Westminster is nearby Standley Lake Regional Park & Wildlife Refuge, a large park that contains a 1,000-acre lake open to non-motorized boating.
Other fun attractions in the city include Adventure Golf & Raceway, a small amusement park with mini-golf, go-karts, and bumper cars, and Butterfly Pavilion, an impressive conservatory showcasing a huge number of butterflies and other invertebrates.
#9 Pueblo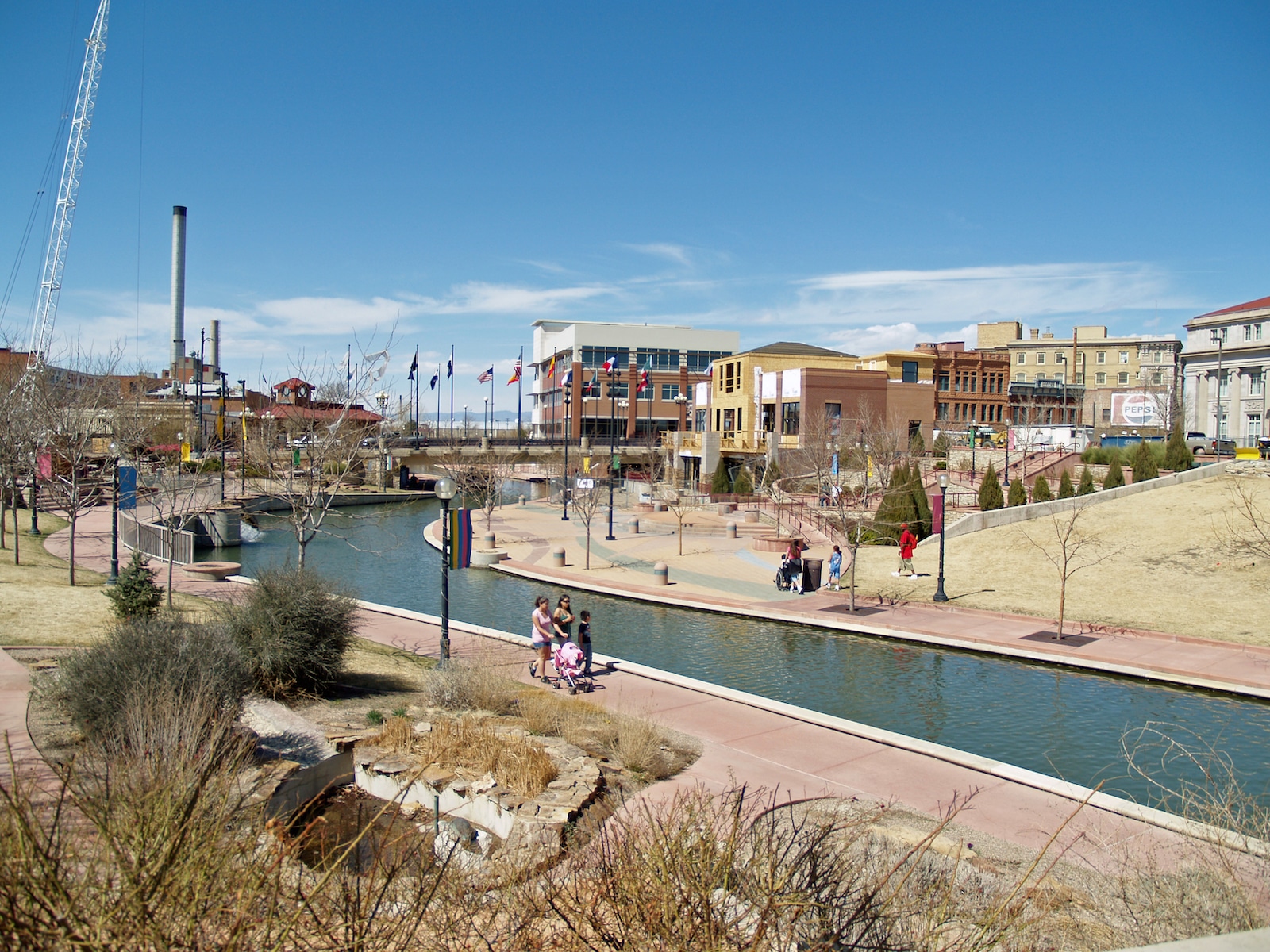 112,368 (2021); 111,876 (2020); 106,595 (2010)
Pueblo sits approximately two hours south of Denver on I-25. A little further from the mountains than Colorado Springs, it's a highlight of southern Colorado with plenty of things to see and do. Check out some local museums like the Pueblo Heritage Museum, Pueblo Railway Museum, or even El Pueblo History Museum, or head west of the city to the impressive Lake Pueblo State Park for a day on the water.
The city is also home to a Creative Corridor offering galleries, museums, and public art, much of which is accessible on the Historic Arkansas Riverwalk. The Riverwalk also goes past the Pueblo Whitewater Park, which spans around half a mile and features eight drops.
#10 Greeley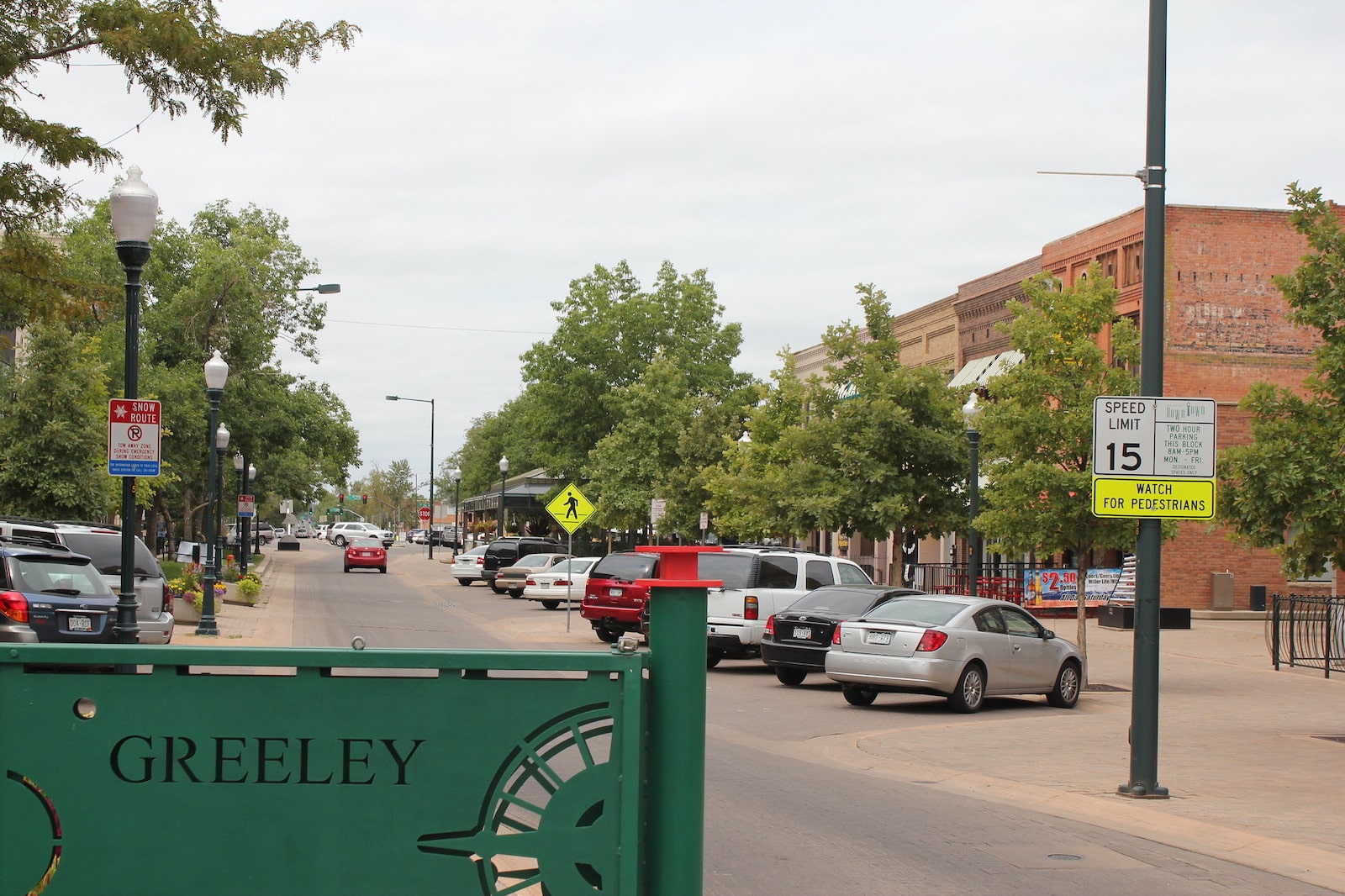 109,323 (2021); 108,795 (2020); 92,889 (2010)
Moving away from southern Colorado to the northern reaches of the state, Greeley is located east of I-25 and about an hour from Cheyenne, Wyoming. Although it's relatively far from the mountains, Greeley is very outdoor friendly, and it is even home to one of the most comprehensive bike networks in the state.
There are 30 miles of multi-use trails throughout the city, and there are also over 1,000 acres of public natural areas. Greeley is situated on Colorado's plains, and the stunning Pawnee National Grassland is just a short drive away.
Like Pueblo, Greeley is dedicated to public art, and no visit to the town is complete without a stroll past the dozens of artworks that can be found on 8th Avenue, the street that makes up the core of downtown.
#11 Centennial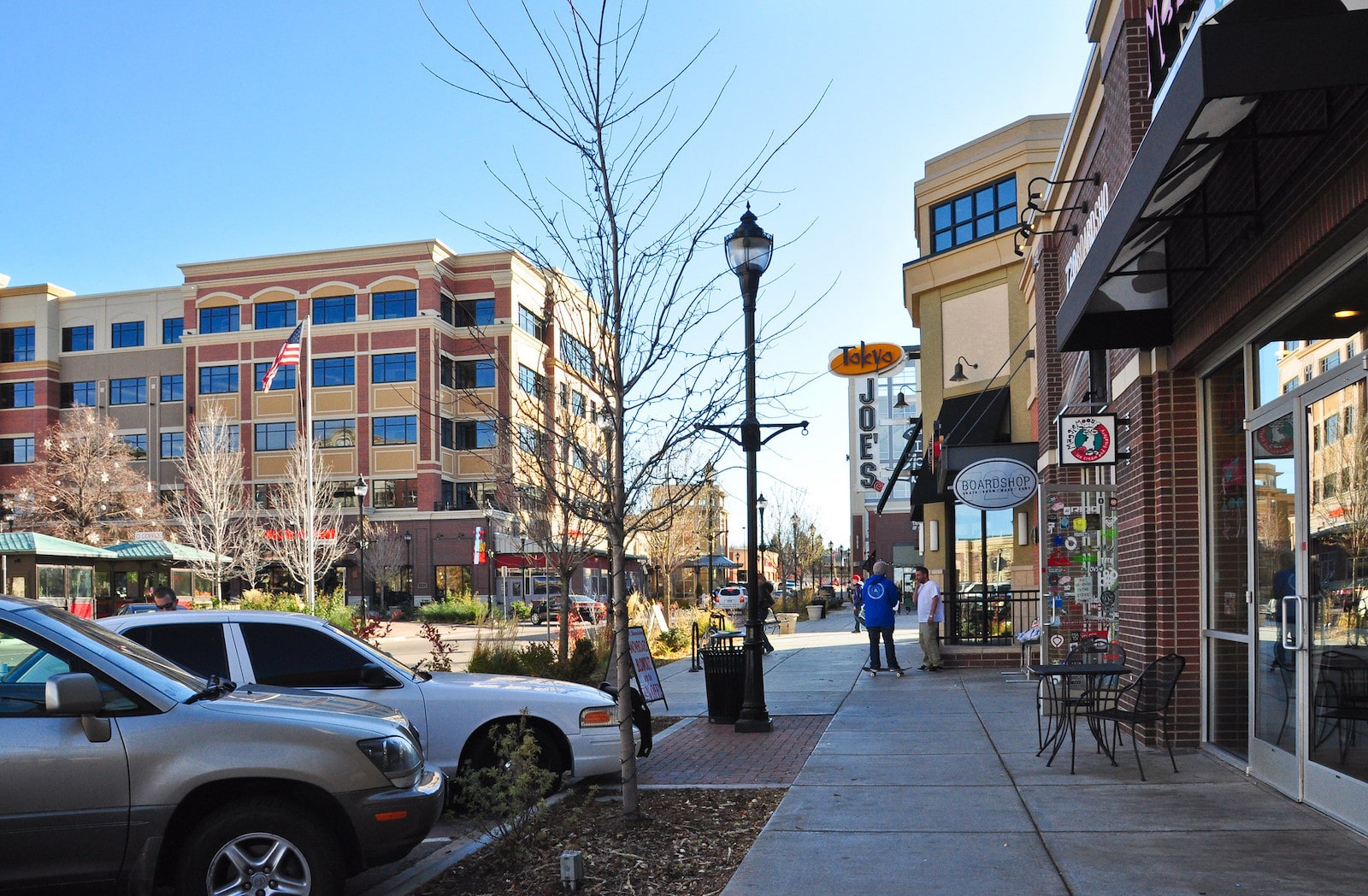 106,966 (2021); 108,418 (2020); 100,377 (2010)
Set just above the southern section of Colorado State Highway 470, Centennial was incorporated as a city in 2001. Only 20 minutes from Downtown Denver, this city of just over 100,000 is considered extremely safe, making it perfect for families with young children.
With shopping malls, golf courses, and beautiful parks, Centennial is a great place to settle down. Though it can be quiet, it's easy to hop on the Denver RTD Light Rail for a taste of city life.
#12 Boulder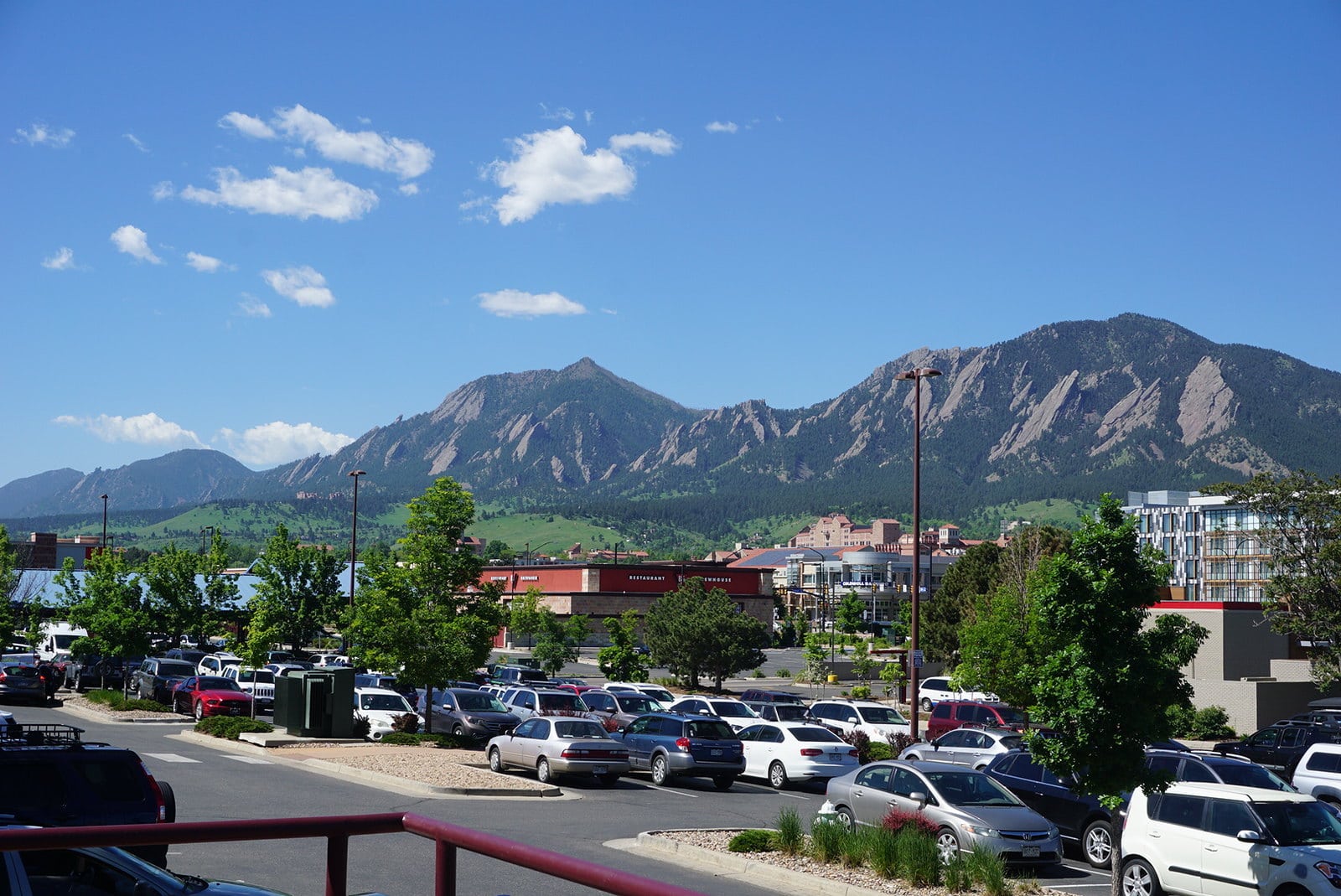 104,175 (2021); 108,250 (2020); 97,385 (2010)
Nestled in the foothills of the Front Range, Boulder is a bustling and beautiful city that is perfect for those who want the best of the outdoors without giving up the comforts of a city. World-class hiking is accessible without straying far from home, and the city itself features a system of multi-use paths that makes walking, biking, and running seamlessly.
Like other towns on this list, Boulder is definitely a college town. The University of Colorado Boulder fills up much of the area near downtown, and downtown proper is full of fun stores catering to students and individuals like breweries, coffee shops, and local restaurants. Boulder also has a thriving tech scene.
#13 Longmont
100,758 (2021); 98,885 (2020); 86,270 (2010)
Only 30 minutes northeast of Boulder and with only a few thousand fewer people, Longmont is another popular town near the Front Range. Although it's a little further from the mountains, Longmont still has great outdoor recreation thanks to a number of community parks like Sandstone Ranch and Blue Skies Park.
With a downtown Creative District featuring galleries, music stores, and much more, Longmont caters to artists and creatives. Additionally, the Longmont Museum and Callahan House and Garden make the city a worthy stop for history buffs. Like many of the cities on this list, Longmont has a helpful multi-use path system that winds along the creeks in town.
#14 Loveland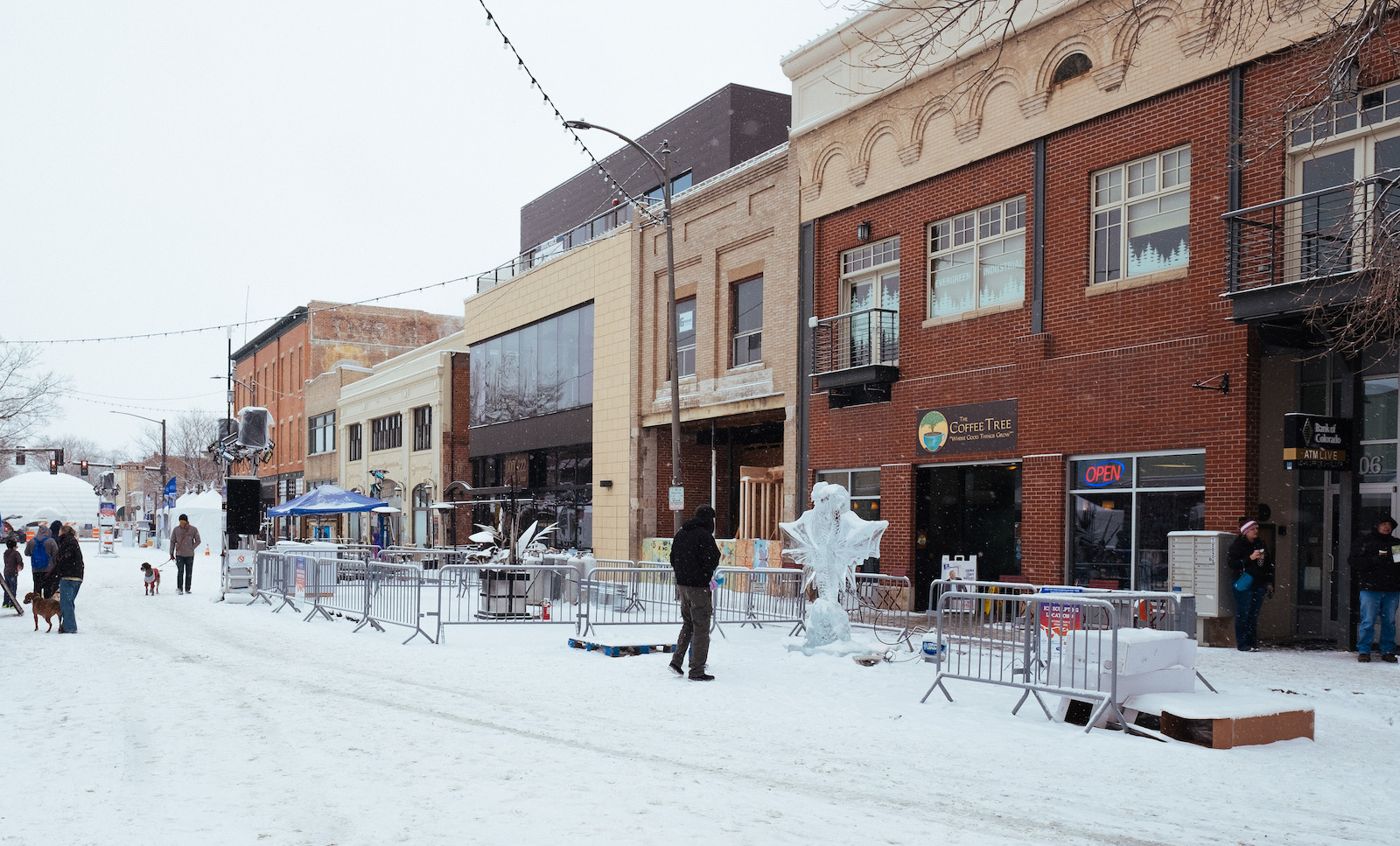 77,194 (2021); 76,378 (2020); 66,859 (2010)
Located between Fort Collins and Longmont, Loveland is another one of Colorado's northern cities. Known as the "Sweetheart City," Loveland puts on an annual Sweetheart Festival near Valentine's Day with a running race, contests, and plenty more to see and do. During the rest of the year, Loveland offers decent access to nature with golf courses, Lake Loveland, and the nearby Devil's Backbone Open Space.
Downtown Loveland has local restaurants, bars, coffee shops, and even the historic Loveland Museum. Though it may not come as a surprise, Loveland also features a riverside path that winds near downtown.
#15 Castle Rock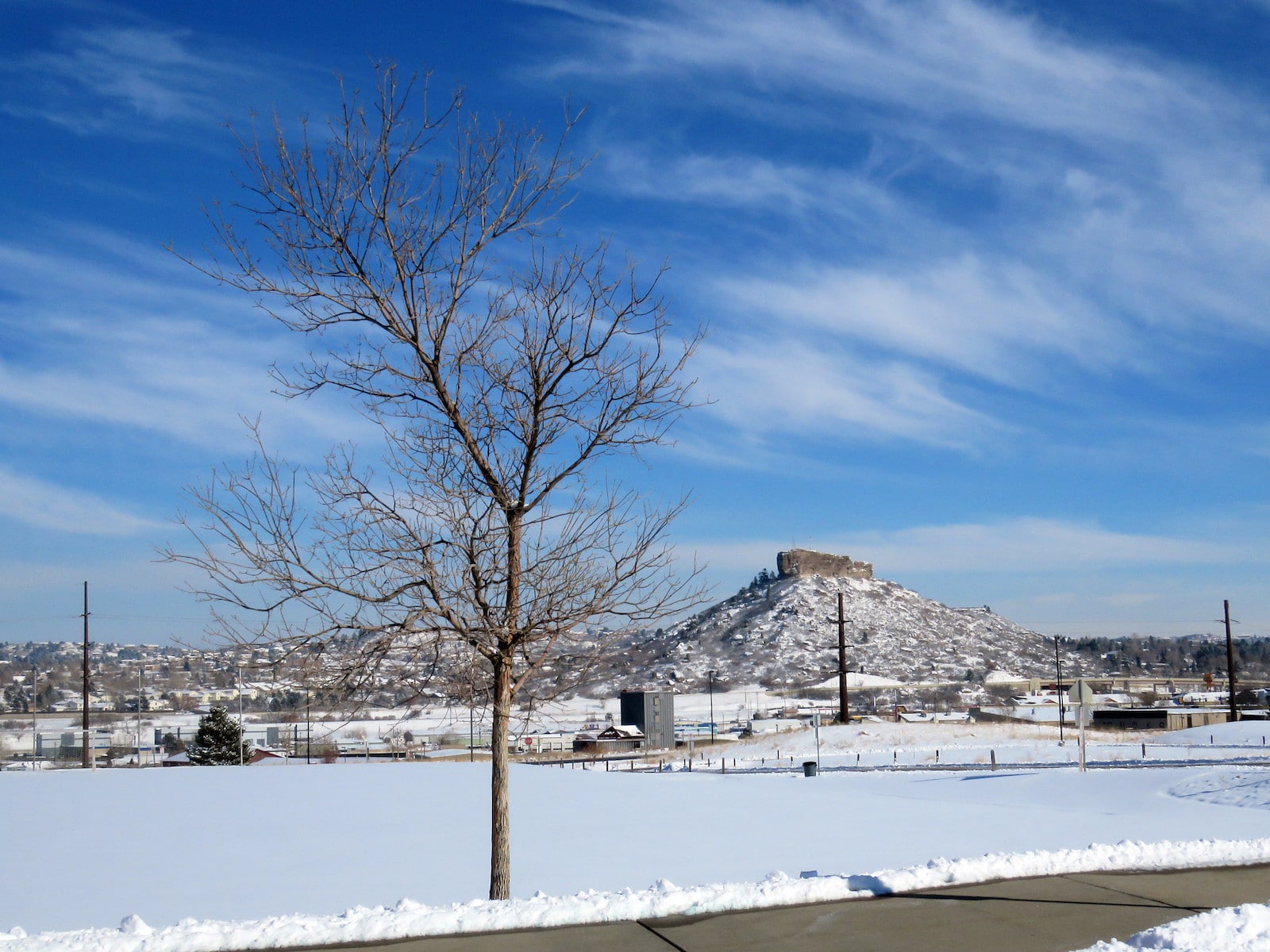 76,353 (2021); 73,158(2020); 48,231 (2010)
Situated around I-25 between Denver and Colorado Springs, Castle Rock is a sizeable town named for the impressive rock formation that towers above downtown. Downtown is located around Third, Fourth, and Fifth Streets, and it's the perfect place to explore local restaurants, shops, and bars. The town is dominated by Castle Rock, and all visitors and prospective residents should be sure to take a hike near the top of Rock Park.
Castle Rock has a couple of golf courses, a popular riverside trail, and even easy access to the stunning Castlewood Canyon State Park. One highlight of the city is Philip S Miller Park, a 300-acre public park with a Challenge Hill featuring 200 steps that rise nearly 200 feet.
Since the city is directly adjacent to I-25, access to Colorado Springs to the south and Denver to the north is seamless, and the mountains are an easy drive to the west on Colorado State Highway 67.
#16 Broomfield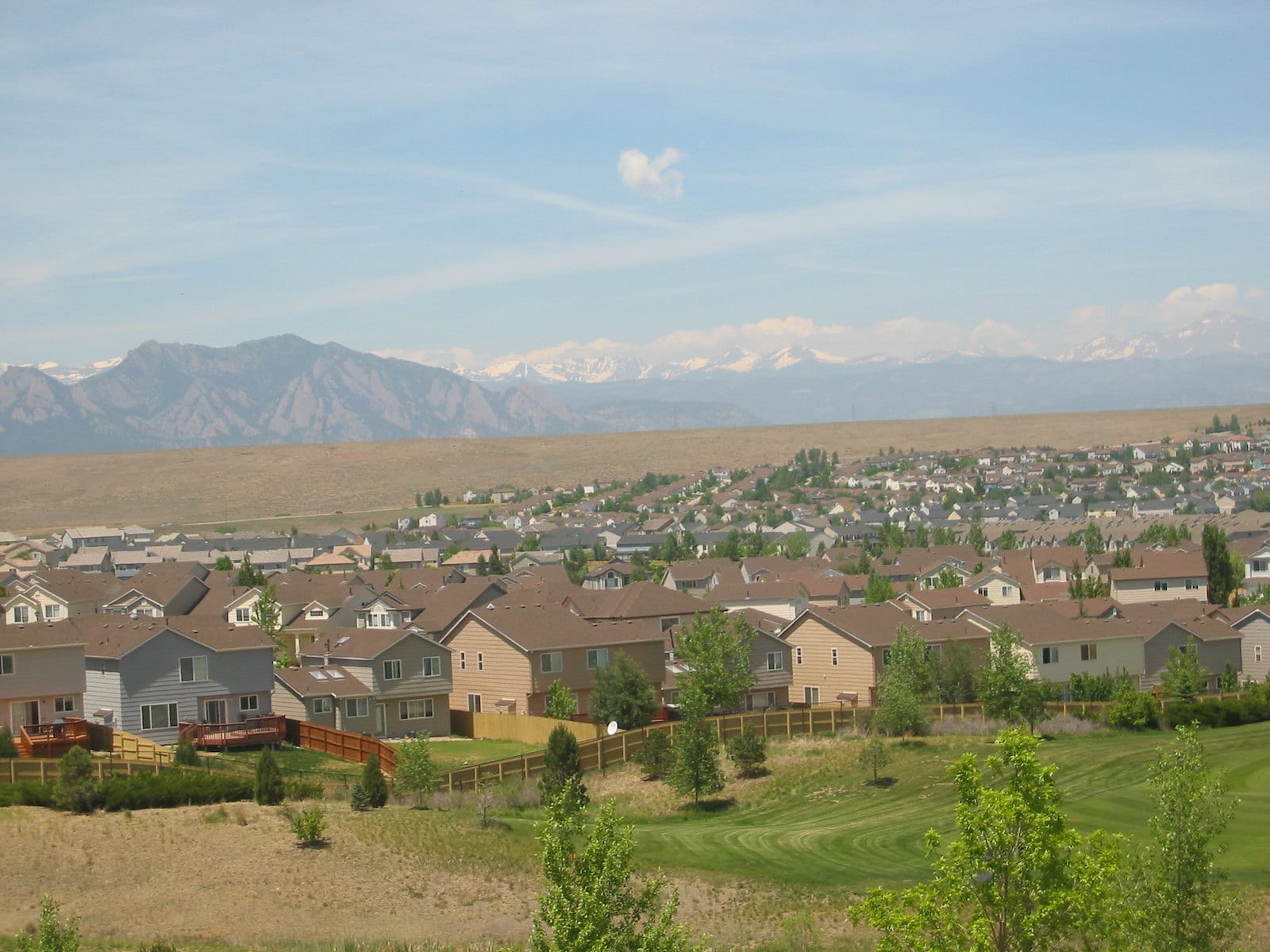 75,325 (2021); 74,112(2020); 55,889 (2010)
Smaller than its larger, well-known neighbors, Broomfield sits about halfway between Boulder and downtown Denver. The city has easy access to the state capital, but its distance ensures a quieter and more family-friendly atmosphere.
Highlights of the city include The Field Open Space and Bay Aquatic Park, a popular public pool with water slides. Broomfield also has an expansive mall. Known as FlatIron Crossing, this large shopping center features over 200 shops and an abundance of restaurants.
#17 Grand Junction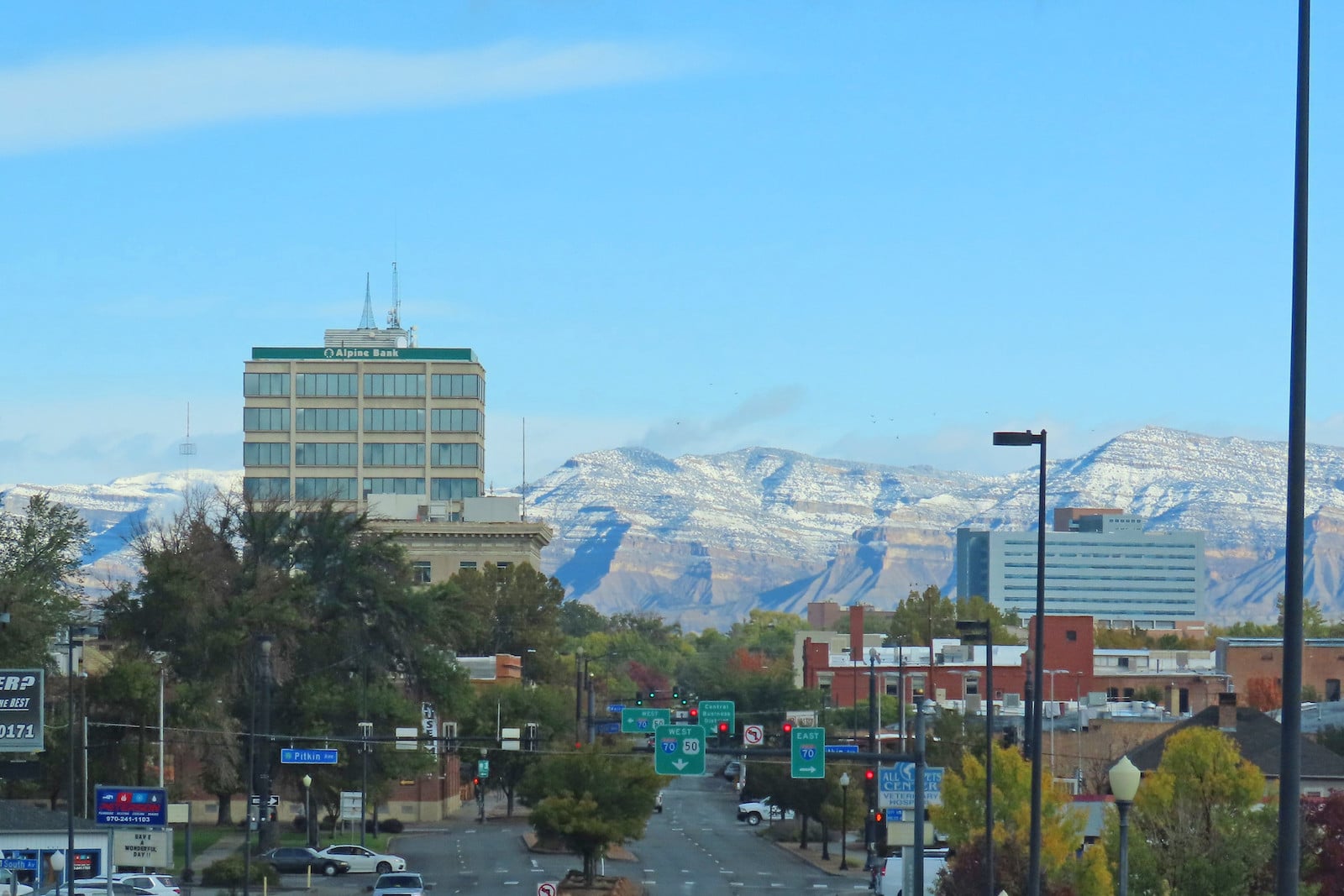 66,964 (2021); 65,560 (2020); 58,566 (2010)
Unlike the rest of the list, number 17 is the only one in Colorado's top 20 largest cities to be found west of the Rocky Mountains. Grand Junction, which lies toward the Utah border in the beautiful Grand Valley along I-70, is a hub of Western Colorado. A paradise for nature lovers, Grand Junction offers top-tier biking, hiking, and camping within close proximity.
The impressive Colorado National Monument is located just outside the city, and the McInnis Canyons National Conservation Area is just a few miles further down the road. Additionally, Main Street has a bustling downtown with restaurants, fun shops of all types, and much more.
#18 Commerce City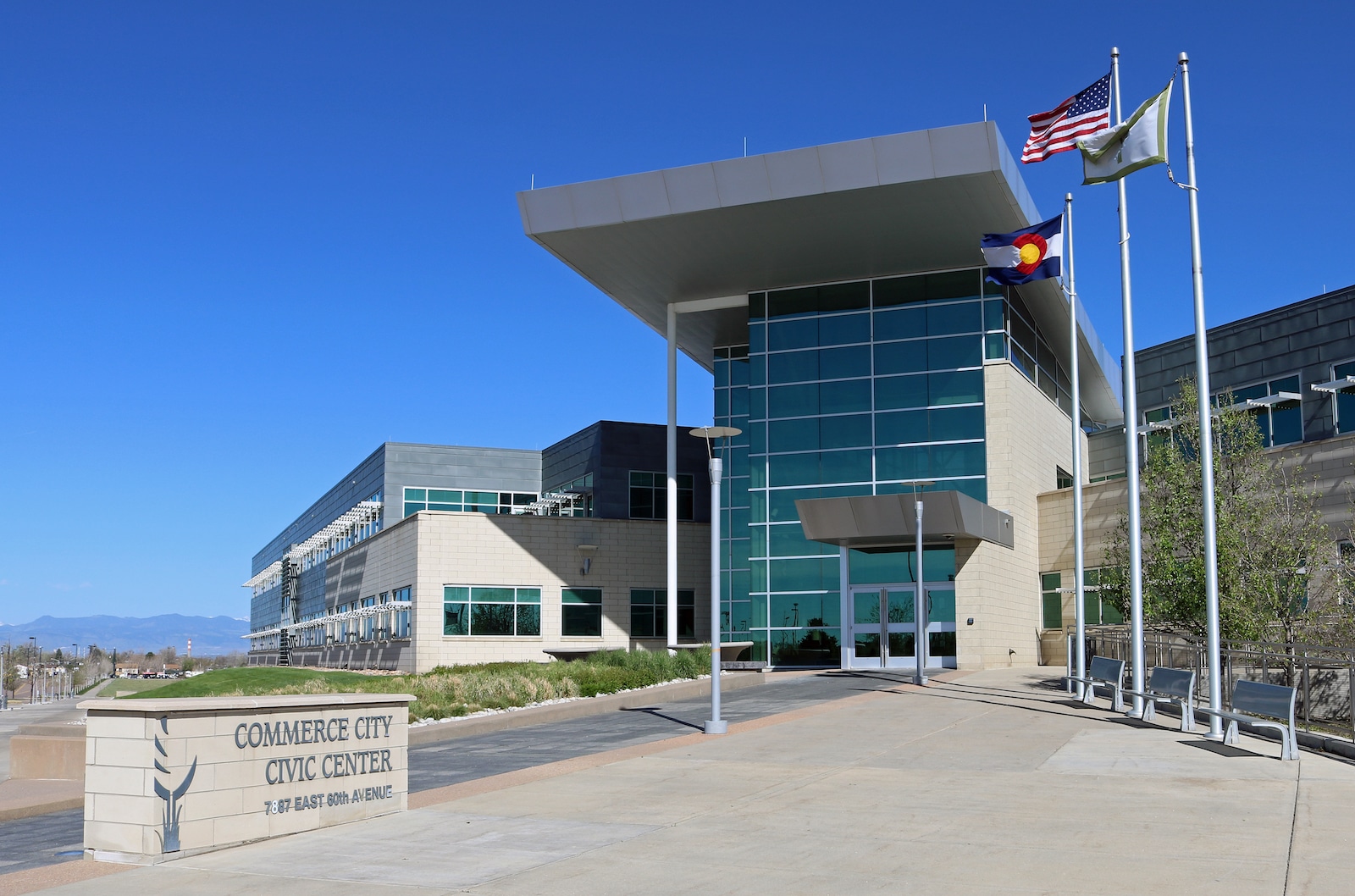 64,287 (2021); 62,148 (2020); 45,913 (2010)
Commerce City is another suburb of Denver, and despite a history rooted in heavy industry, the city is growing rapidly and quickly becoming an ideal place to live. One of the highlights of Commerce City is its proximity to outdoor spaces.
The Rocky Mountain Arsenal National Wildlife Refuge lies adjacent to the city, and Barr Lake State Park is just a short drive away. Additionally, a number of smaller parks are dotted throughout the city. Commerce City is very close to Denver International Airport, making it convenient for frequent travelers, but it's also not too far from Denver and the mountains that lie in the west.
#19 Parker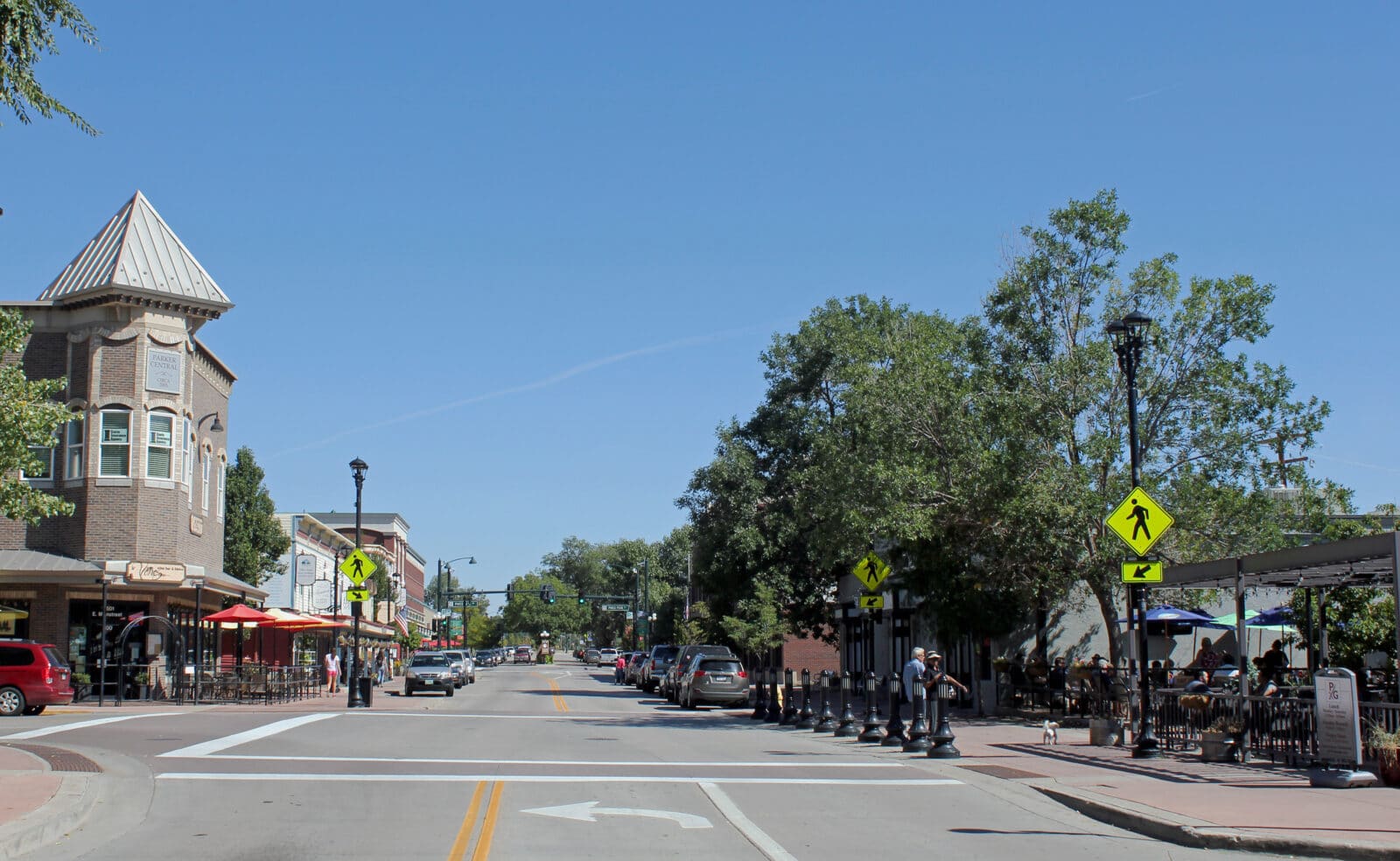 60,131 (2021); 58,512 (2020); 45,297 (2010)
Another city on the outskirts of Denver, Parker takes the penultimate spot on this list with a population estimate of just over 60,000. A smaller city that still has plenty to do, it's known for its quaint, Victorian-style downtown and its abundance of parks and open spaces. The city is a little further from the mountains than some on this list, but it's still an easy drive to the larger cities of Denver or Colorado Springs.
#20 Littleton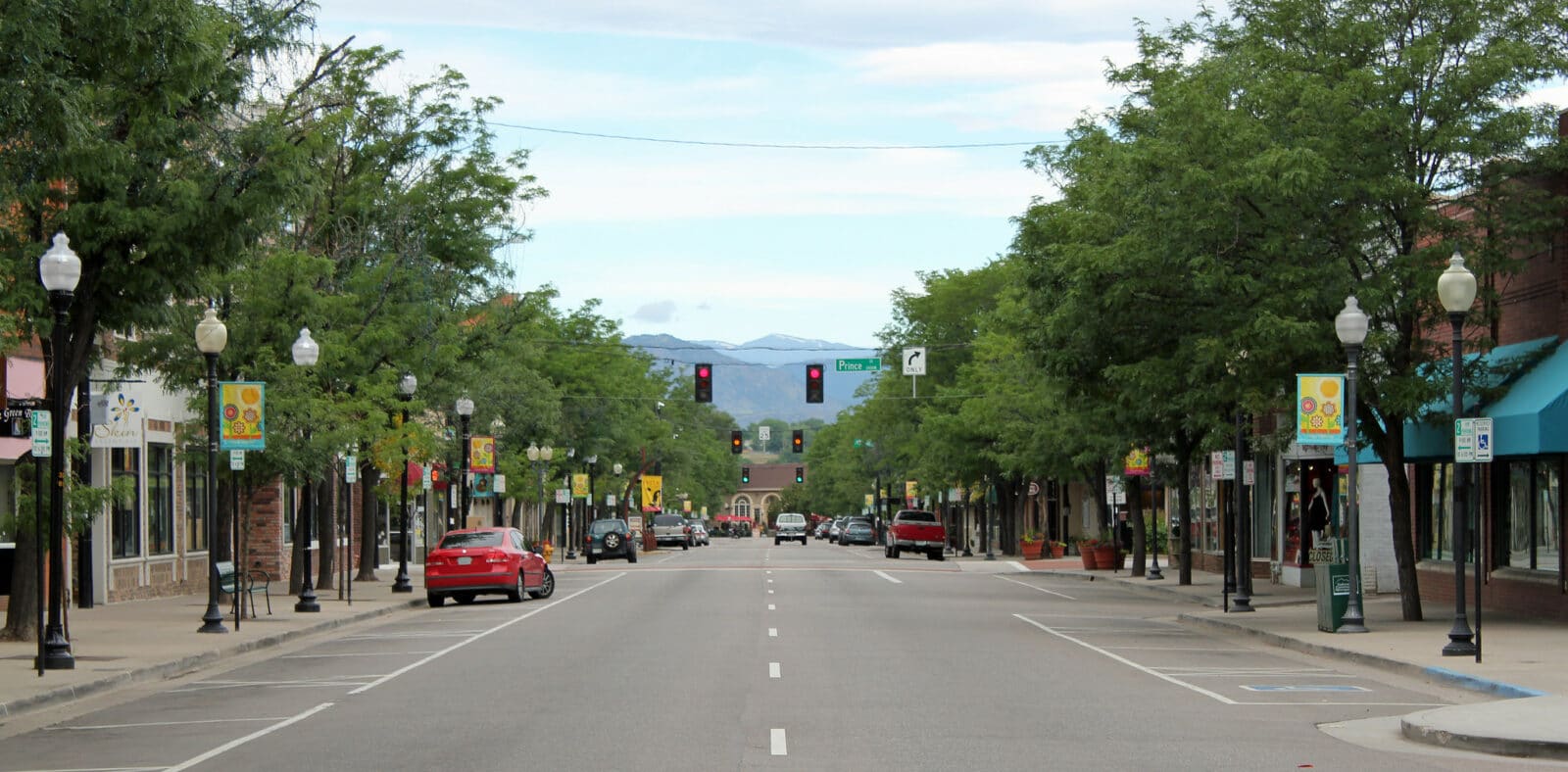 45,191 (2021); 45,652 (2020); 41,737 (2010)
With a population of just over 45,000, Littleton comes in as Colorado's 20th largest city. One of Denver's smaller suburbs, Littleton is situated south of the capital and provides great access to both the mountains and the amenities of the big city. Top sights in the city include historic Main Street, a free botanical garden known as Hudson Gardens, and South Platte Park and Carson Nature Center, an expansive open space with miles of trails.
These are the twenty largest cities in Colorado. Good luck picking where to visit next! And if you're interested, we rounded up the largest mountain towns too.