Besides beautiful mountain scenery, many outdoor activities, and an enthusiastic craft beer scene, Colorado is home to several unique romantic getaways as well. Throughout the entire state, there are plenty of terrific destinations for couples to enjoy.
The great thing about Colorado is there is truly something for every couple to experience regardless of the season. Outdoor lovers and adventure seekers have a lot to choose from when it comes to places to bike, hike, ski, or enjoy water sports.
On the other end, there is no shortage of places to relax and rejuvenate. The state boasts numerous high-rated spas and wonderful lodging, which provide ample opportunities to unwind.
From wine tastings and brewery tours to countless popular restaurants, there is a spot to visit for every taste. Here are just a handful of romantic things to do in some of Colorado's most charming destinations:
Denver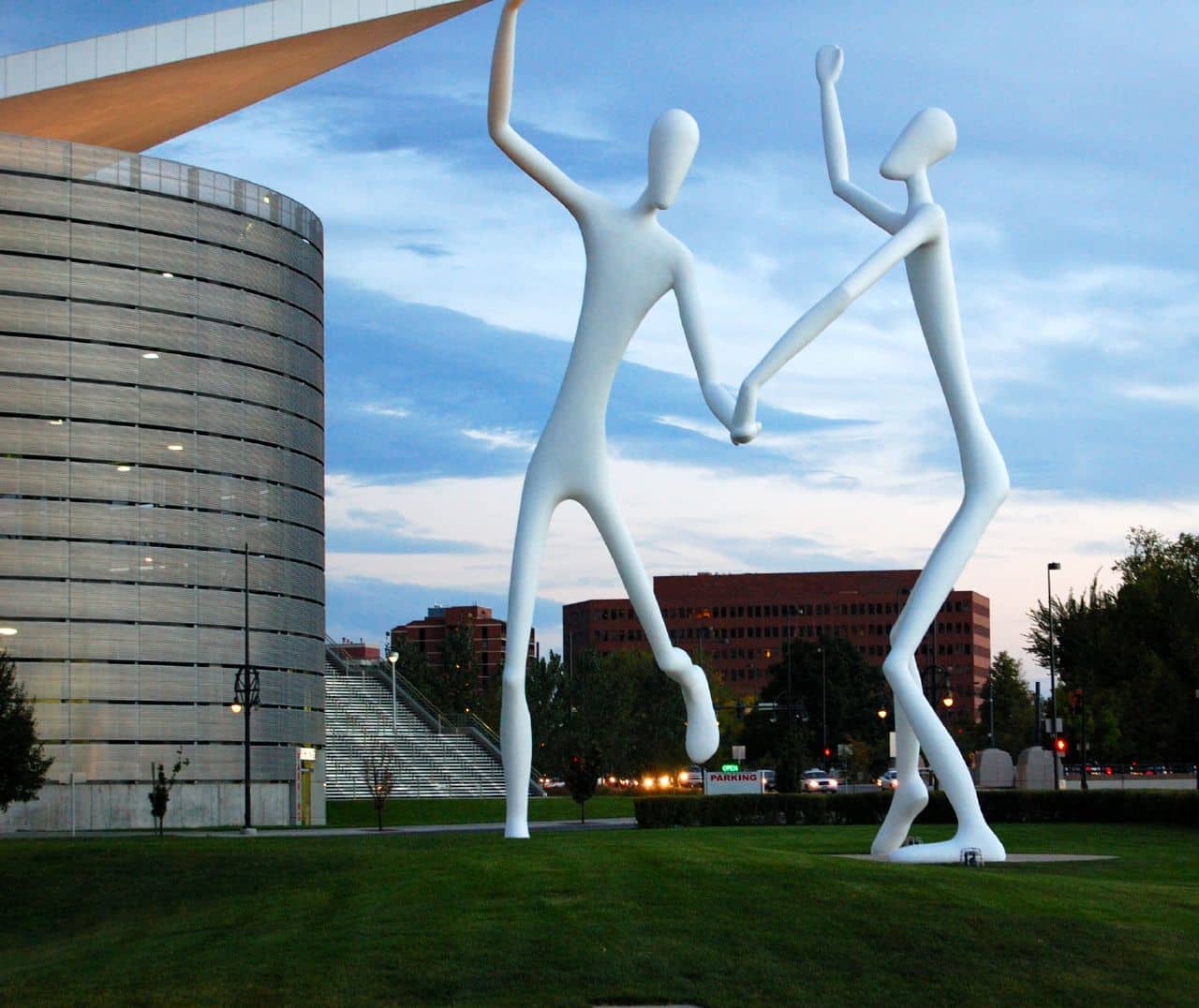 Watch live entertainment.
The Denver Performing Arts Complex consists of several different theaters right in the bustling downtown. Here you can purchase tickets to a variety of rotating Broadway tours, operas and musicals.
14th Street & Curtis Street, Denver | 303-893-4100 | denvercenter.org
You can also catch live music, comedians or other entertainment at one of Denver's many music venues and concert halls, including:
Relax at the spa.
The Mile High City is home to many spas that provide a bit of tranquility in a busy city. Depending on the spa you visit, couples can enjoy massages and facials, as well as hang out in a relaxation area or pool.
Here are just a few options for popular spas in Denver:
For an alternative from the traditional spa experience, The Beer Spa adds in some Colorado flare. Soak in a beer bath for 40 minutes, enjoy zero gravity massage chairs or relax in the infrared sauna. There is also a self-serve beer wall here with local beer, cider, kombucha and wine.
3004 North Downing Street, Denver | 720-810-1484 | thebeerspa.com
Cheer on your favorite team.
Try a lively date night with watching a thrilling sporting event. Root on your favorite team, and soak in the energetic atmosphere. Here are some of Colorado's professional sports teams:
Colorado Springs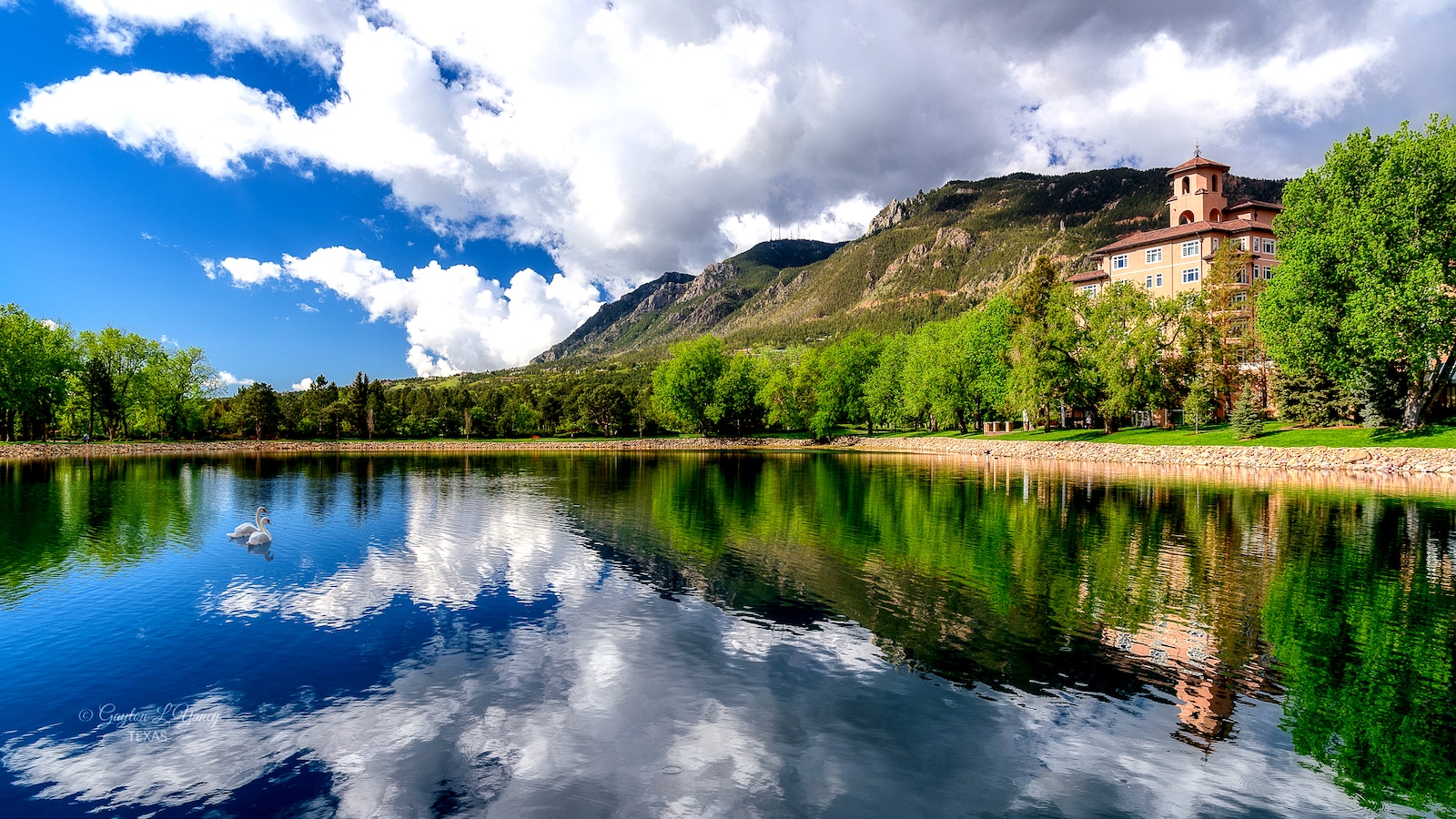 Stay at The Broadmoor.
The luxurious Broadmoor hotel is more than just a place to lay your head at night in Colorado Springs. You can spend your entire time at the resort and not run out of things to do with a highly-ranked golf club, multiple pools, tennis and pickleball courts, a bowling alley, and several restaurants and lounges.
1 Lake Avenue, Colorado Springs | 844-602-3343 | broadmoor.com
Embrace your artistic side.
Visit one of the many galleries in Colorado Springs to check out various types of art. These include:
There is no experience needed to learn how to create your very own masterpiece at Painting with a Twist. There are specific date nights on the calendar, where couples make coordinated paintings (but any night could be a fun experience). There are four locations throughout Colorado Springs, including Downtown (115 North Tejon Street), West (1045 Garden of the Gods Road, #150), East (2834 North Powers Boulevard) and North (9475 Briar Village Point, #105).
Browse a museum.
Colorado Springs is home to a wide variety of museums to explore. Whether it's history, art or money, there is something new to learn and discuss together. Here are just a few of the great museums in Colorado Springs:
Fort Collins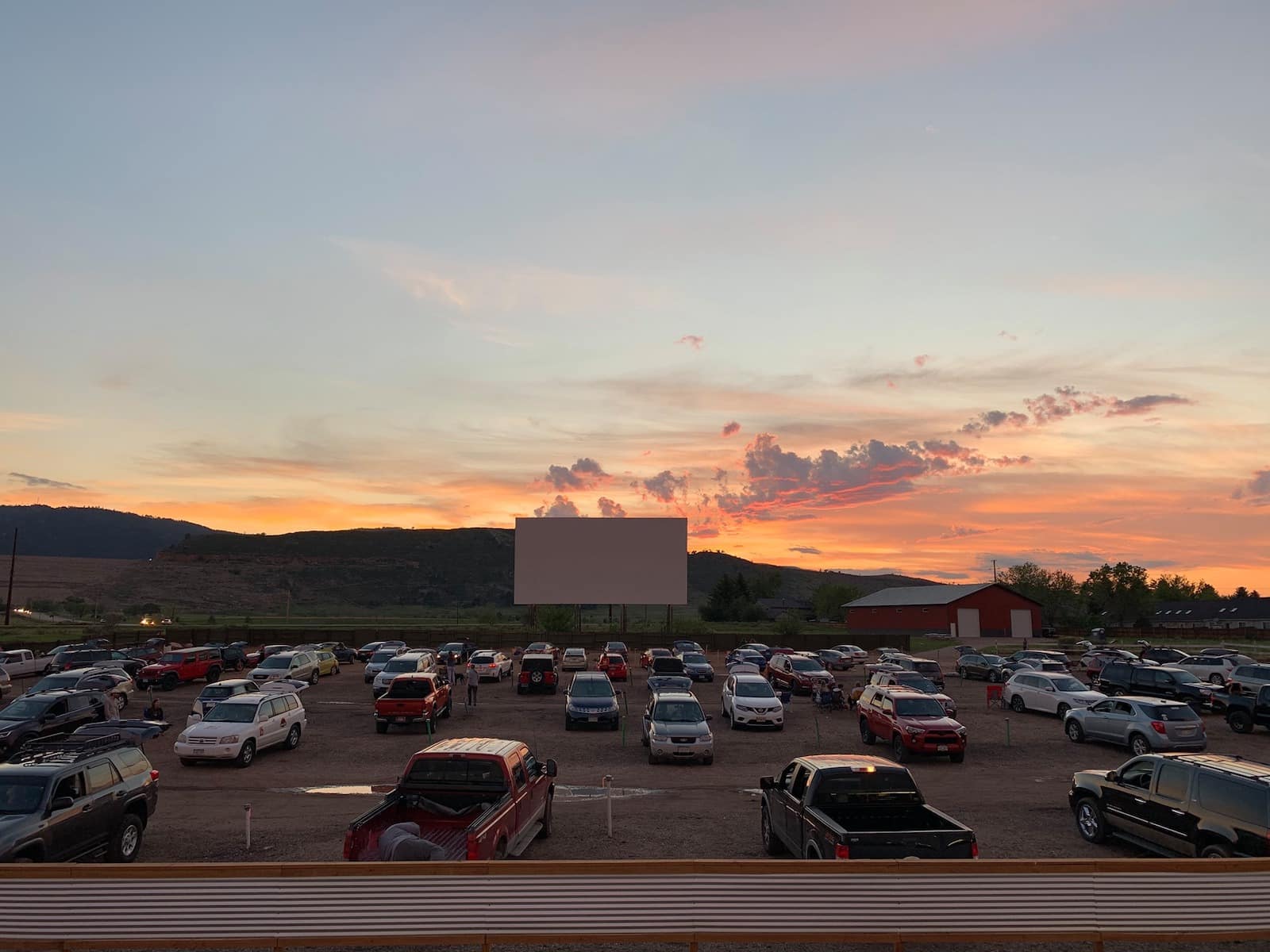 Watch a movie at the drive-in.
For that old-school date night experience, visit the Holiday Twin Drive-In. New movies are shown, and the selection does rotate. You can visit the snack bar for food and local beers and even bring your dog along.
2206 South Overland Trail, Fort Collins | 970-221-1244 | holidaytwin.com
Go on a brewery crawl.
Combine romance with some true Colorado spirit by visiting one of the dozens of breweries in Fort Collins. Depending on which brewery you visit, you can find outdoor patios, live music, food or even take a brewery tour. These are just a handful of the breweries you can check out in Fort Collins:
Palisade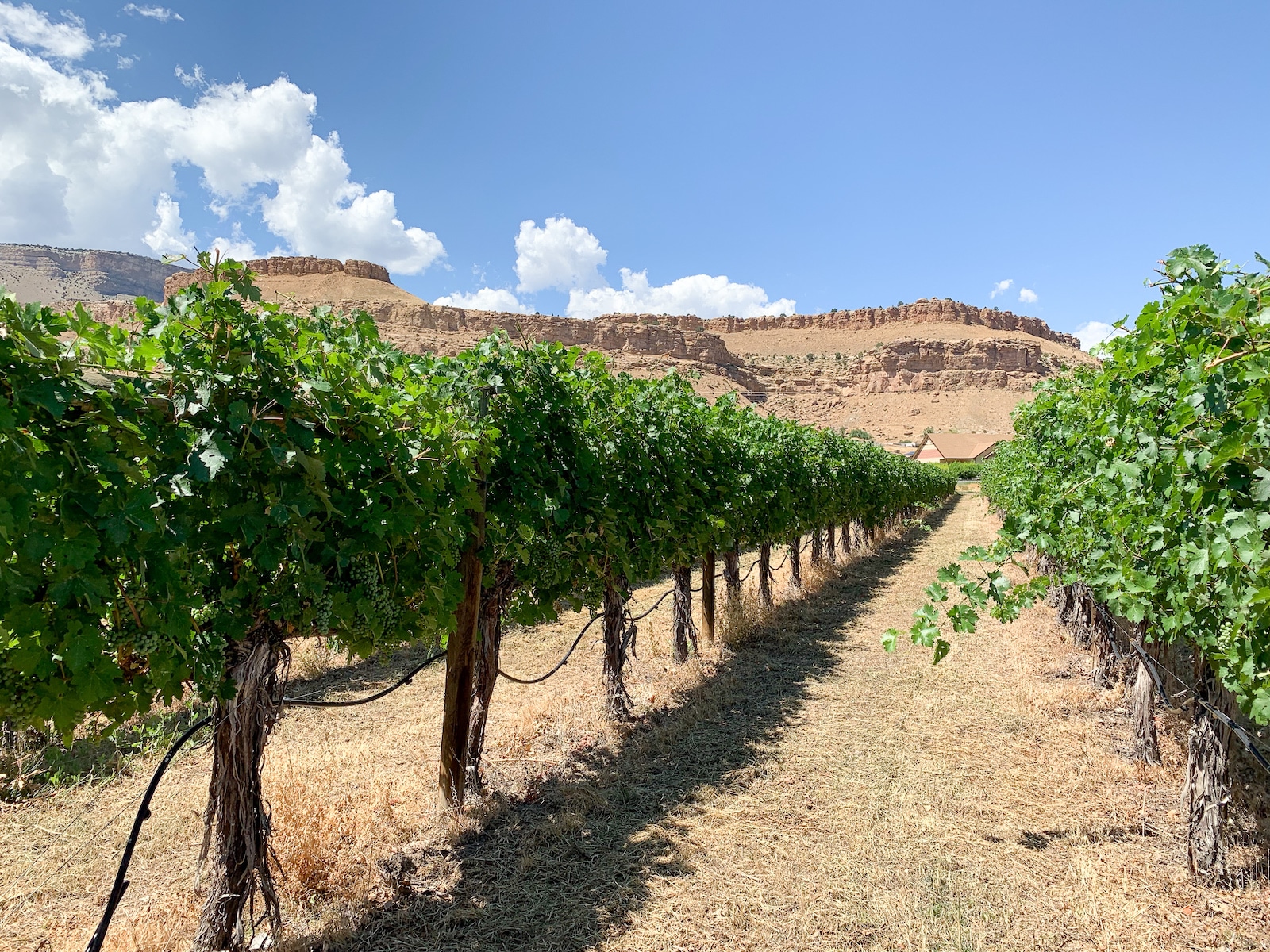 Tour a winery.
There are more than 25 wineries throughout Palisade, each offering a unique experience. Most wineries offer an opportunity to do a tasting, and some give a chance to do an informative tour.
You can visit the town's website for an extensive list of wineries as well as organized tours. Some wineries in Palisade serve light snacks or food or host live music.
Go biking.
Palisade's Fruit & Wine Byway allows couples to explore the vineyards and beautiful scenery by bike. There are three different routes to choose from: a five-mile tour along the Colorado River, a seven-mile loop riding through Riverbend Park and wineries and a 25-mile hilly ride passing through vineyards and orchards.
There are places to rent a bicycle or couples can book a peddle bike tour. For more information, check out visitpalisade.com.
Stay at Wine Country Inn.
While couples are exploring the many wineries, the Wine Country Inn is a convenient place to call home. The hotel offers a complimentary wine reception daily, a hot breakfast, and an outdoor seasonal pool and hot tub. The Sweet and Simple Romance package includes house-made truffles, a bottle of wine, wine glasses, and an opener.
777 Grande River Drive, Palisade | 970-464-5777 | coloradowinecountryinn.com
Durango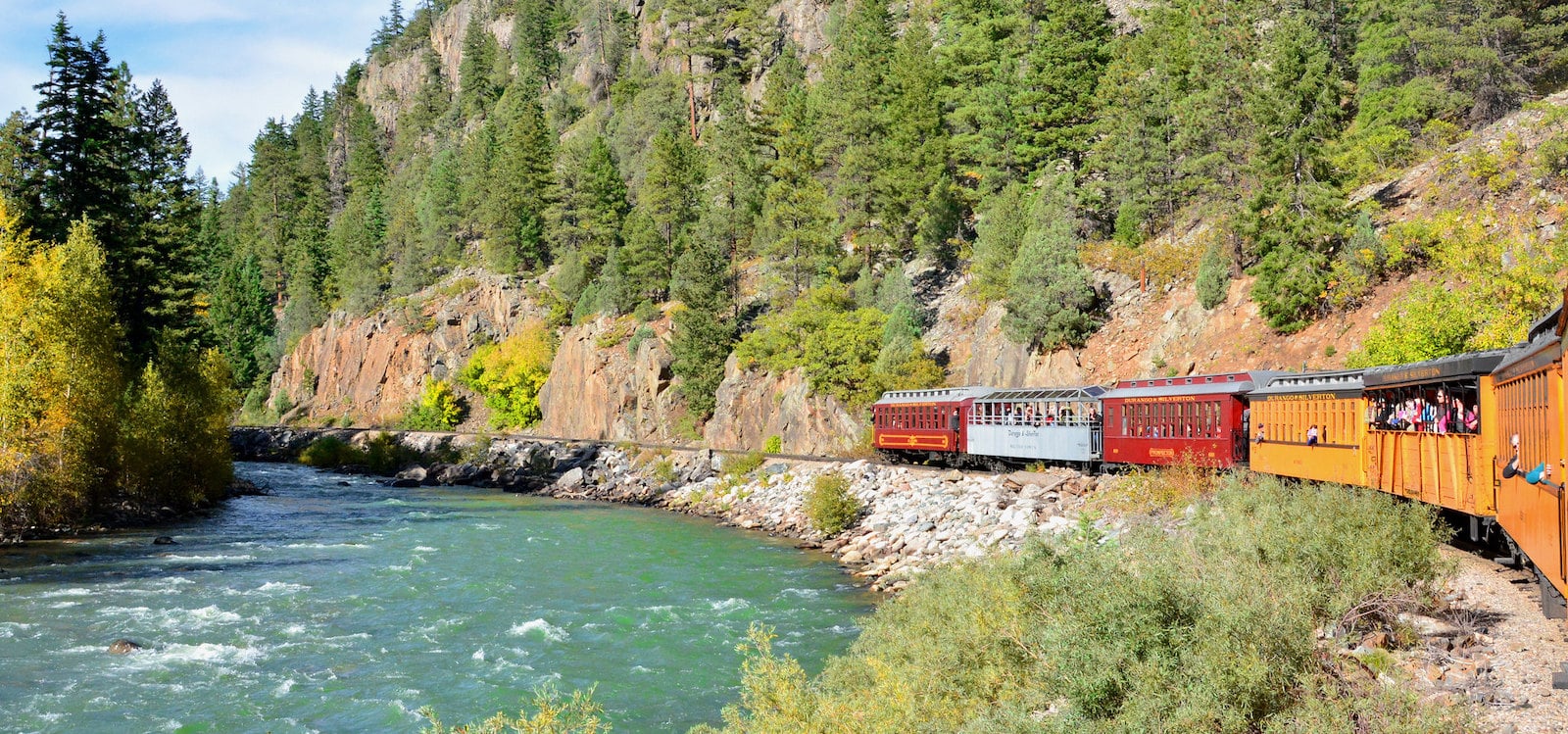 Take a train ride.
Durango & Silverton Narrow Gauge Railroad was voted the number one train by USA Today. There are packages that include an overnight stay in Silverton with the excursion as well. While the train is family-friendly for all ages, there is a first-class parlor car where passengers need to be at least 21 years old.
970-247-2733 | durangotrain.com
Stroll through Historic Downtown Durango.
Couples can spend a day exploring downtown Durango, which is a Nationally Registered Historic District. There are many restaurants, boutique hotels, art galleries, shops, and breweries. It's one of Colorado's best preserved historic districts to stroll during any time of year.
Vail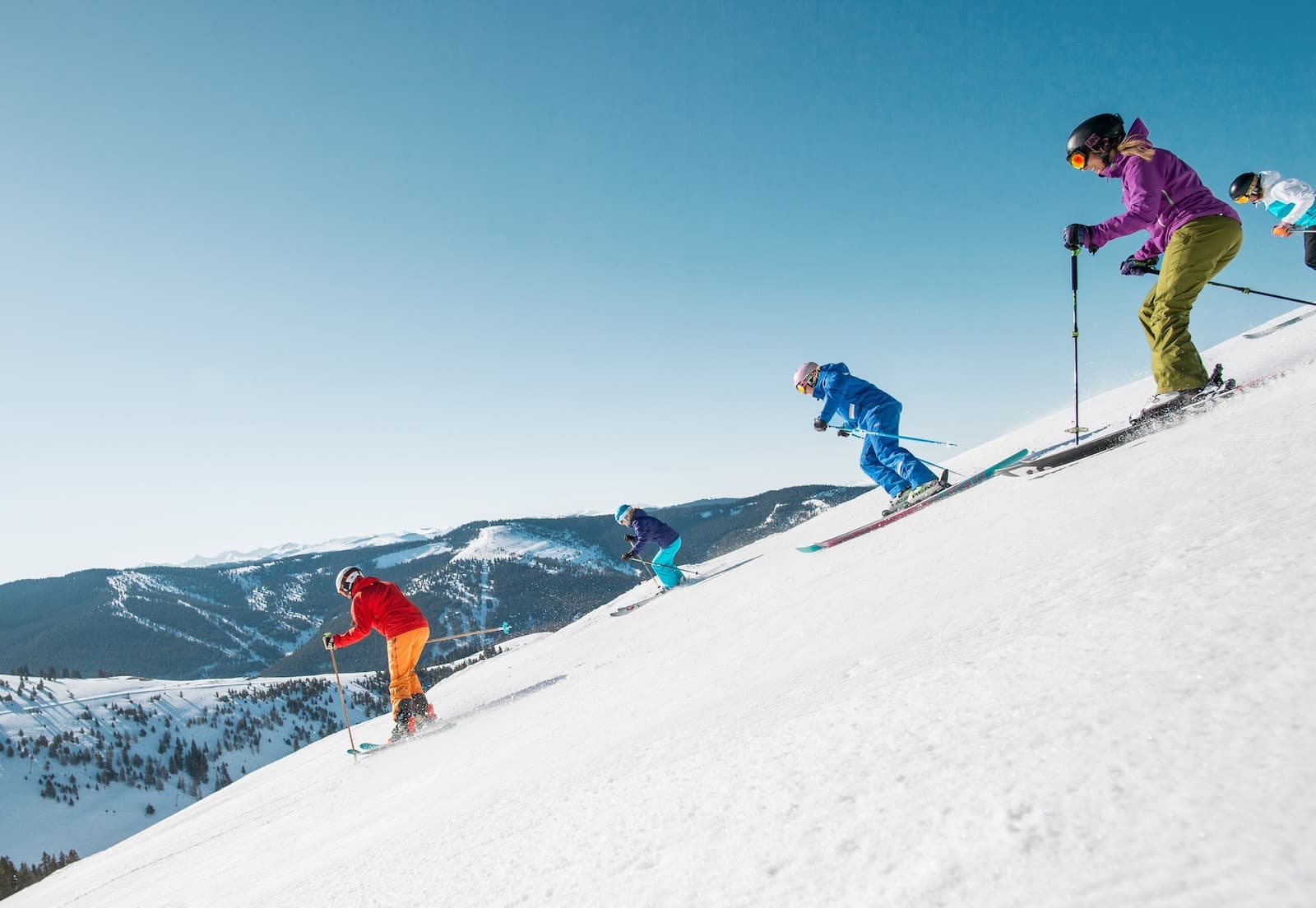 Enjoy the slopes.
Colorado, especially Vail, is synonymous with skiing and snow sports. At Vail Mountain Resort, there are 5,317 acres of skiable terrain with 195 trails. For those not wanting to ski, couples can still enjoy the mountain with snowshoeing, cross-country skiing or taking a scenic gondola.
970-754-8245 | vail.com
Make a dinner reservation.
There are numerous restaurants located in Vail from steakhouses to Italian dining. For both a unique and romantic option, there's Swiss Chalet, located within the Sonnenalp Hotel. The restaurant serves different types of cheese and meat fondues with products imported from Switzerland. There are also more than 1,000 wines to choose from, and the impressive list has won Wine Spectator's "Best of Award of Excellence."
20 Vail Road, Vail  | 970-479-5462 | sonnenalp.com
Aspen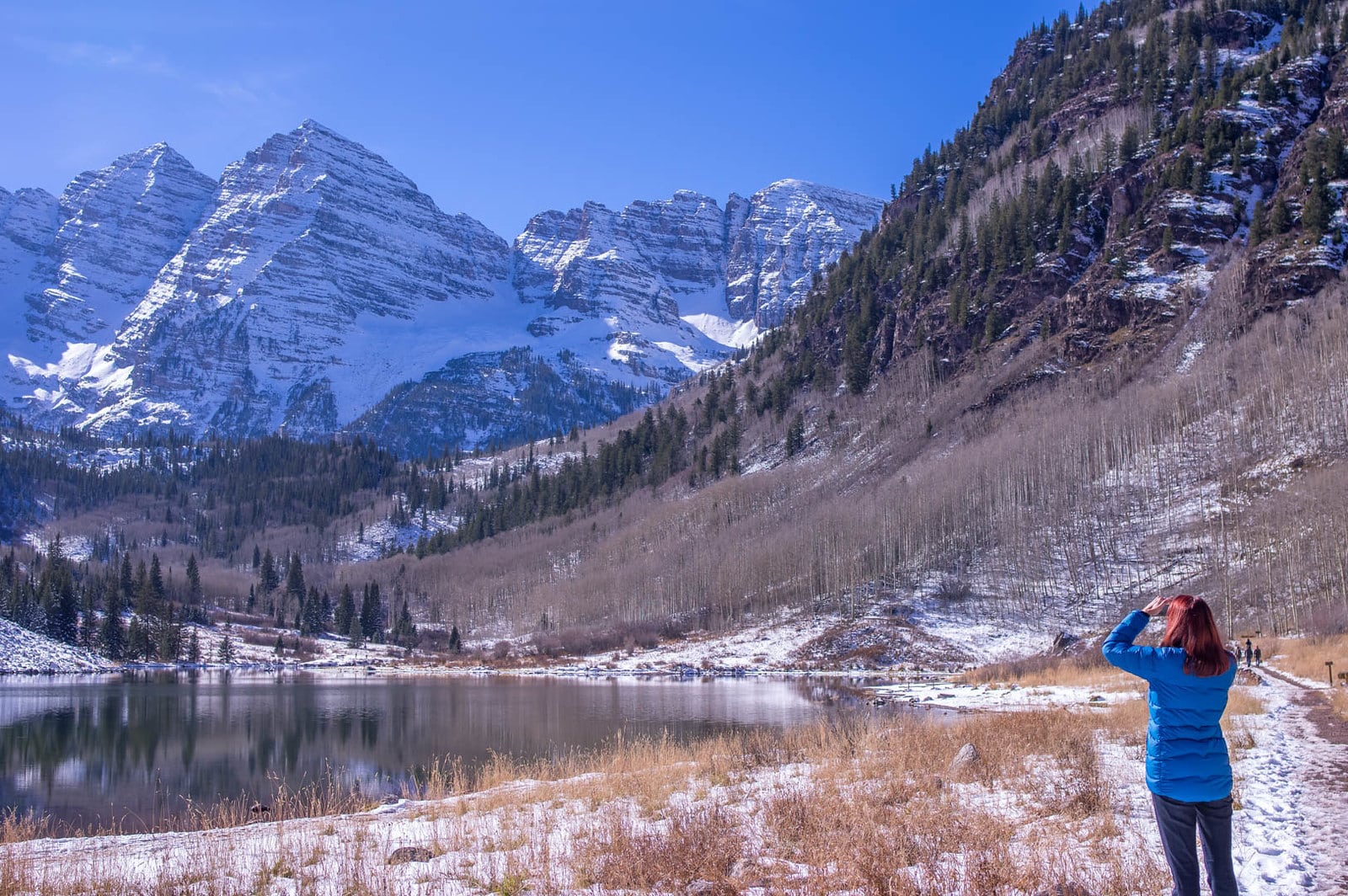 Visit The Little Nell.
The Little Nell is a 5-diamond, 5-star hotel with ski-in access. Whether staying at the hotel or not, couples can enjoy the award-winning wine program that has earned the Wine Spectator Grand Award since 1997. Element 47 is the restaurant in the hotel, focusing on house-made pasta and seasonal produce.
675 East Durant Avenue, Aspen | 970-920-4600 | thelittlenell.com
Take a hike.
There are numerous scenic hikes in Aspen for every skill level. Probably the most popular and well-known area to hike is Maroon Bells. From May through October, reservations are required. For more information, visit aspenchamber.org.
Play a round of golf.
With the Rocky Mountains as a beautiful backdrop, playing golf at one of Aspen's several courses is quite an experience. Here are two options for a place to play:
Glenwood Springs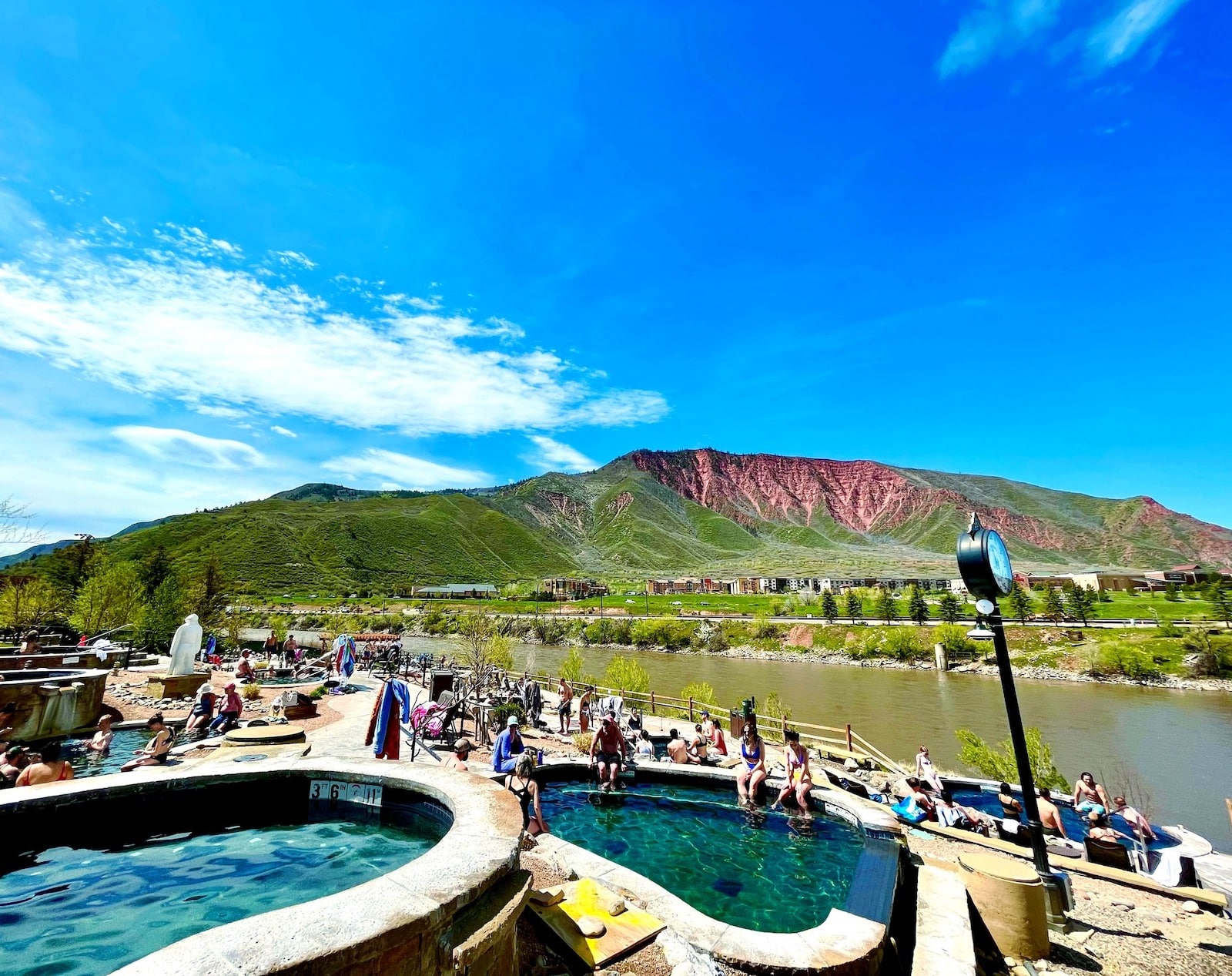 Take a soak in the hot springs.
Glenwood Springs is known for its hot springs. There are two great places to enjoy this warm water experience, including:
Visit Hanging Lake.
Hanging Lake is one of the most popular places to visit in Colorado and for good reason. The National Natural Landmark has beautiful scenery and gentle waterfalls. But keep in mind the Glenwood Springs Visitor Center advises this hike is not for everyone and could be challenging for some.
Estes Park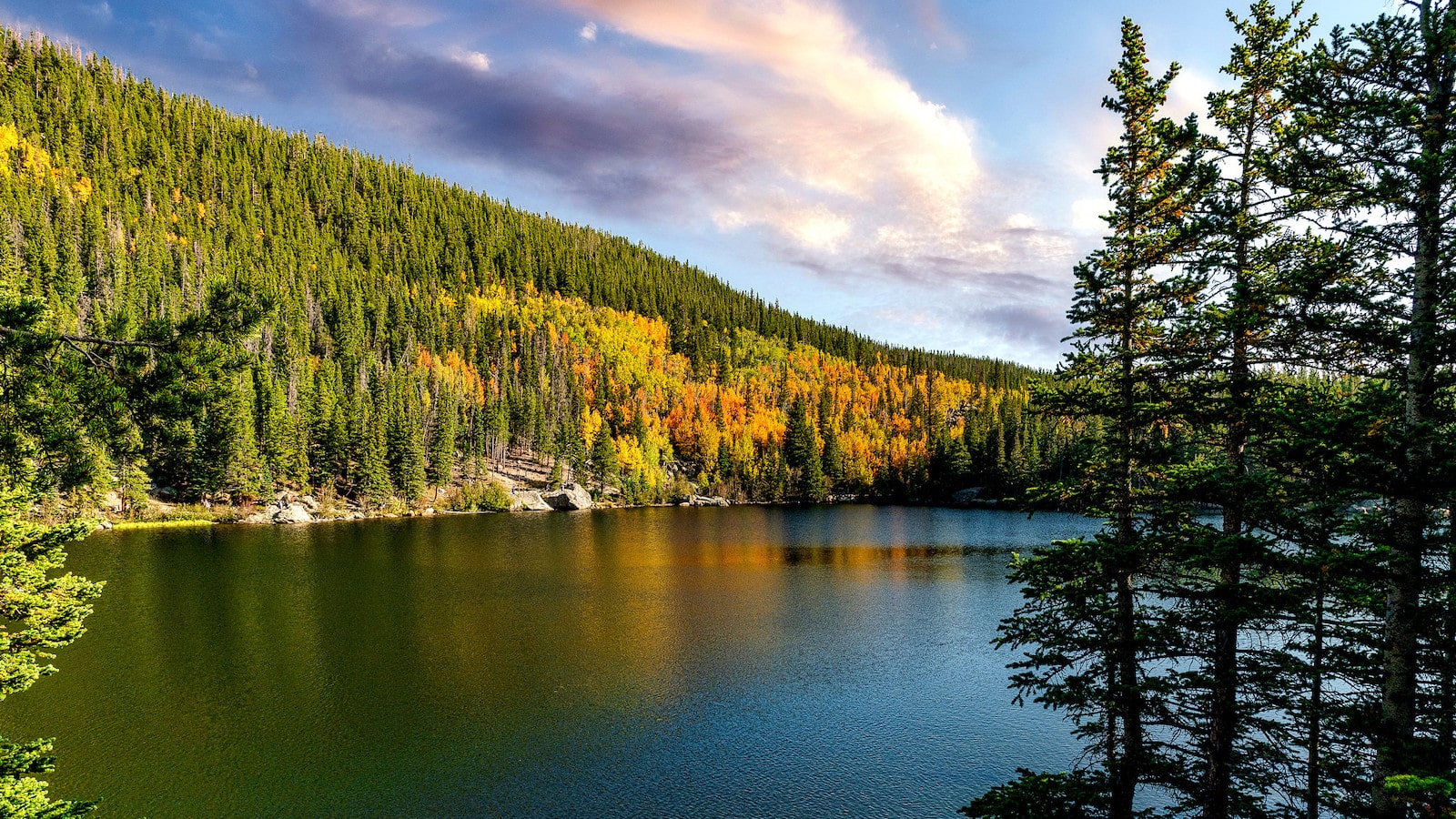 Go to Rocky Mountain National Park.
Rocky Mountain National Park has more than 300 of hiking trails. Couples can camp under the stars, horseback ride, fish, find a place to picnic or take a scenic drive.
1000 US Highway 36, Estes Park | 970-586-1206 | nps.gov/romo
Play on Lake Estes.
There is so much to do at Lake Estes, including kayaking, paddle boarding or renting a pontoon boat. Couples can even just hang around it by walking or biking the 3.75-mile surrounding Lake Estes Trail.
As the above options prove, there are plenty of romantic things to do in Colorado. Regardless if you're looking for a traditional date night or want to try something new, there is certainly a place to visit for every couple.