The small southern Colorado town of Walsenburg is on the doorstep of some of the state's most rugged, remote, and beautiful landscapes, from the Spanish Peaks Wilderness to the Sangre de Cristo Mountains to the Greenhorn Wilderness. Hikers of every experience level and interest have much to choose from in the areas surrounding Walsenburg and neighbors La Veta and Trinidad.
Trinidad, Walsenburg and La Veta are all connected via the Highway of Legends, a national scenic byway consisting of portions of US-160 and CO-12. If you're not sure which hike is best for you, check out this list of local recommendations:
Spanish Peaks Wilderness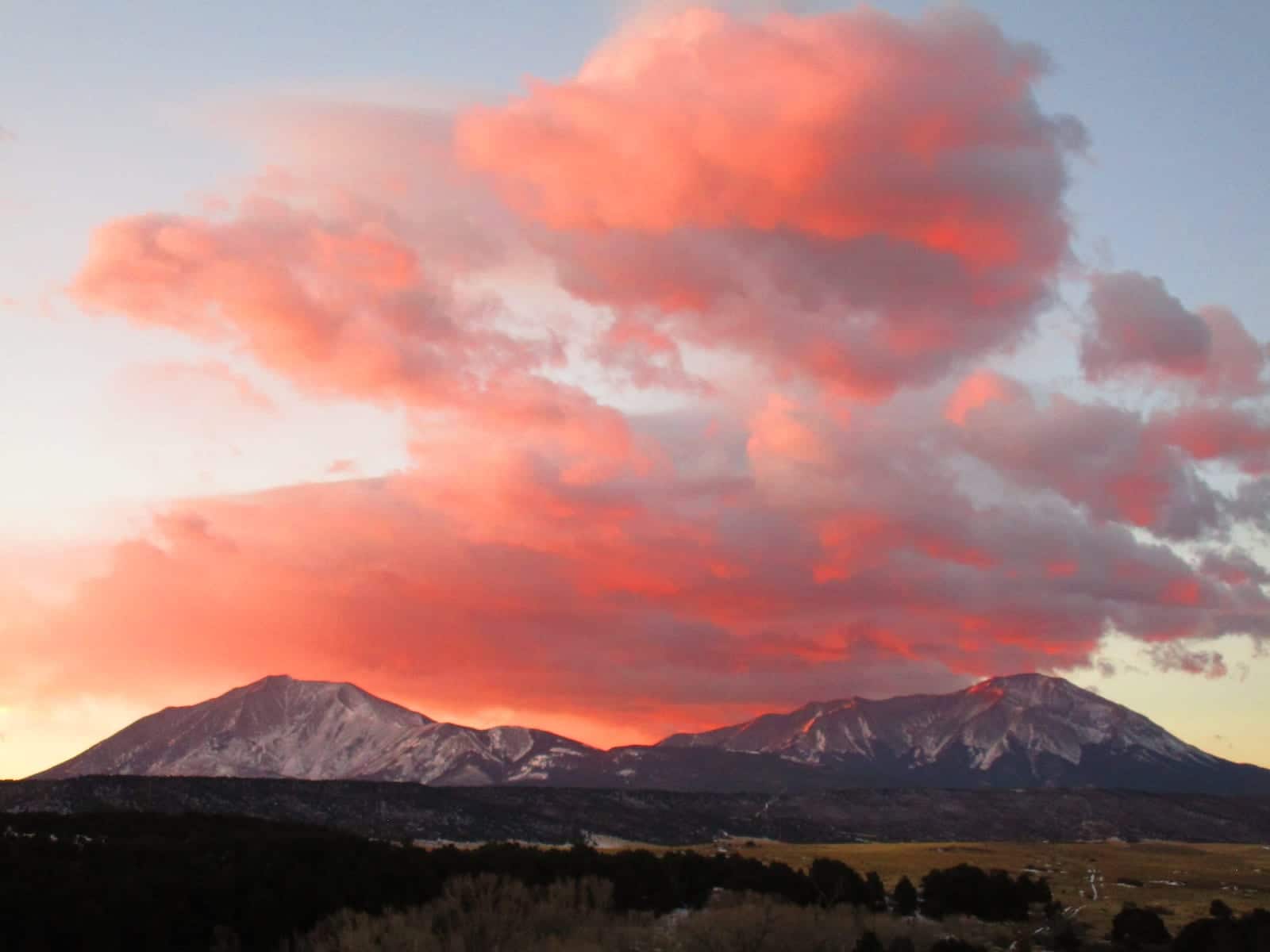 Featuring two immense peaks that loom over a vast wide open landscape, the Spanish Peaks Wilderness is brimming with untouched and wild natural splendor. There are three hikes in the area, two of which are rated as difficult.
The West Spanish Peak Trail is the most difficult of the three, and is said to be the most challenging because of its treacherously steep inclines. Only thoroughly experienced and prepared hikers are recommended for this hike.
While the East Spanish Peak Trail is quite a challenge, it's not considered as difficult or dangerous as hiking the West Peak. If you're looking for an easy hike in the area with lots of scenery, the mile and a half Cordova Pass Trail offers gorgeous panoramic mountain views and modest inclines.
La Veta Nature Trail
Located in the small town of La Veta just west of Walsenburg, the La Veta Nature Trail is an easy hike that offers excellent views of the Spanish Peaks. It's a great trail for families and inexperienced hikers that passes through pastoral grasslands and quaint groves of cottonwood trees. Just 20 minutes west of town, this is the ideal spot for a quick, unchallenging, and uncomplicated hike.
Barlet Trail
This 12-mile hike is moderately challenging and features over 3,000 feet of elevation gain. You'll be treated to high-elevation views of the sprawling eastern plains and the forested mountains of the Greenhorn Wilderness. Accessing the trailhead takes a 45-minute drive north from Walsenburg.
Greenhorn Mountain Trail
A challenging 14-mile hike located 40 minutes north of town, the Greenhorn Mountain Trail is packed with unforgettable high-elevation views, wildflowers, and serene mountain streams. It's one of the Greenhorn Mountain Wilderness' most stunning features, and is an excellent option for hikers looking to build their experience with a difficult hike that's not too overwhelming.
Blanca Peak Trail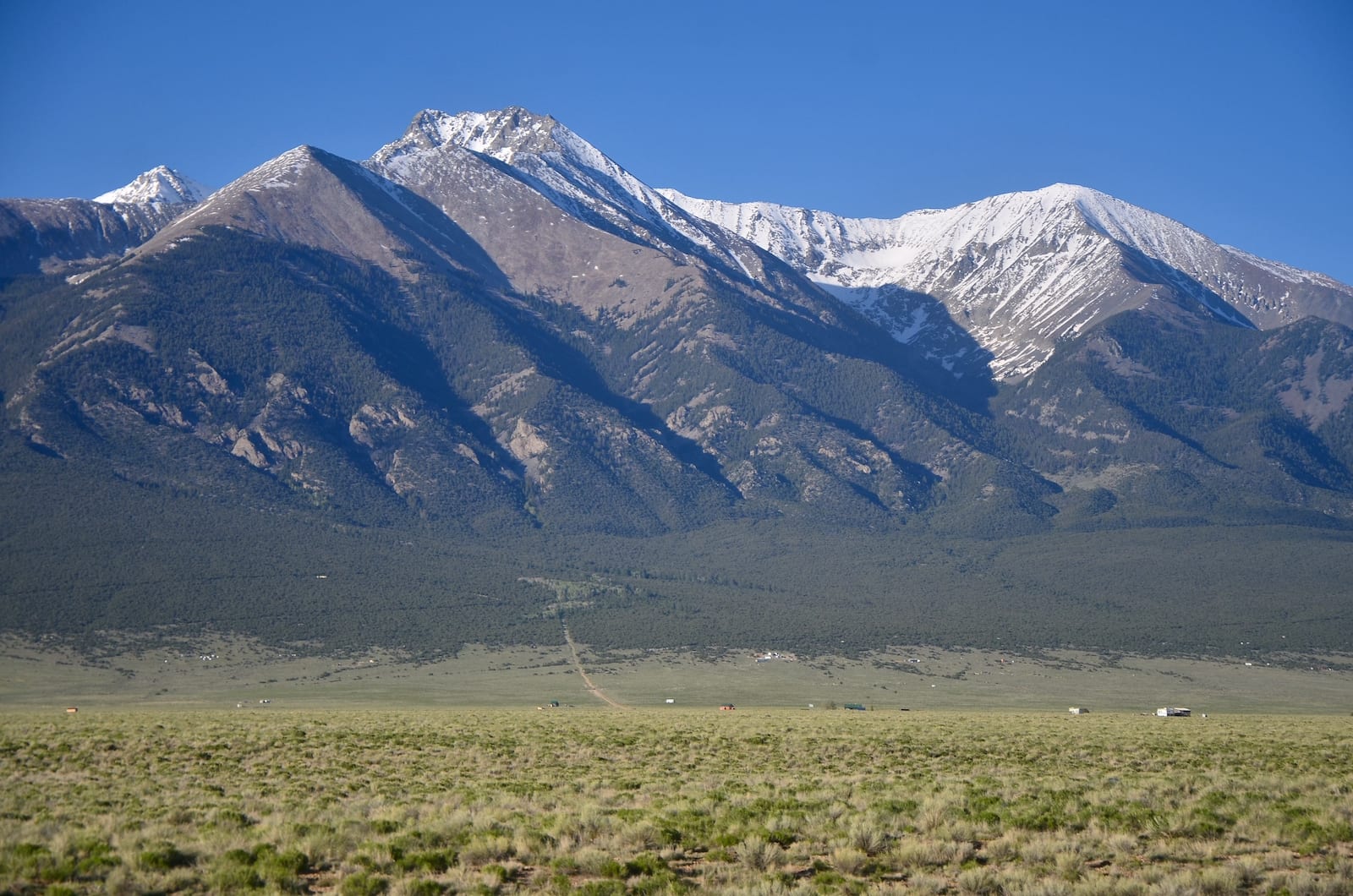 Offering profound panoramic views of the Sangre de Cristo mountains and the vast San Luis Valley below, Blanca Peak is one of Colorado's tallest and most challenging 14ers. Only the most experienced and prepared hikers are recommended for this hike.
It features nearly 20 miles of harsh and incredibly steep terrain. This hike truly is an adventure, complete with majestic alpine lakes, abandoned structures, bountiful wildlife, and astounding mountain scenery.
Spring Creek Trail
This easy trail is nearly three miles long and is ideal for wildlife-viewing and exploring lush forested areas. It's an especially great trail for bird-watching, and is welcoming for inexperienced hikers and families with young kids. Accessing this scenic trail takes a 40-minute drive from Walsenburg.
Levsa & Reilly Canyons Trail
Set in the Trinidad Lake State Park, this moderately difficult trail winds around Trinidad Lake and delivers views of the surrounding rugged high desert landscape. Well-maintained and easy to navigate, the eight and a half-mile Levsa & Reilly Canyons Trail is perfect for hikers looking to build their experience in a beautiful landscape that isn't too challenging.
State park entrance fees are required, and nearby camping is offered to those who want to extend their hiking trips overnight.
Vista Grande Nature Trail
An easy hike packed with stunning scenery, the Vista Grande Nature Trail sits just over an hour's drive away from Walsenburg in the northernmost reaches of New Mexico. Though it's only a half-mile loop trail, it offers excellent views of the surrounding lush hills and wildflowers in the spring and summer.
Experienced hikers won't find anything challenging here, but the unique landscapes of the Sugarite Canyon to the east and Little Horse Mesa to the north are worth visiting for. And with camping offered at the nearby Soda Pocket Campground, you'll be able to experience those views off the trail as well.
Those are among the best hiking trails nearby Trinidad, Walsenburg and La Veta, Colorado. Consider setting up camp near Trinidad, Walsenburg or La Veta.