[Navajo Lake sunset at Rosa Campground in Arboles, Colo. Photo:
Zenhaus
] Have you ever taken the pleasure to do some quality trout fishing in any of those mesmerizing lakes in Colorado? Just imagine renting a cool boat with a trolling motor boat and some trendy fishing gear, along with your loved ones cheering out with the expectation to pull out a bluegill or a catfish on the net.
You have the spellbinding scenery around that will be enough to leave you awe-struck. Yes, it's a reality that Colorado boasts of such picturesque boating and fishing lakes that you will feel like never coming back to deal with the humdrum of life.
Largest Lakes and Reservoirs in Colorado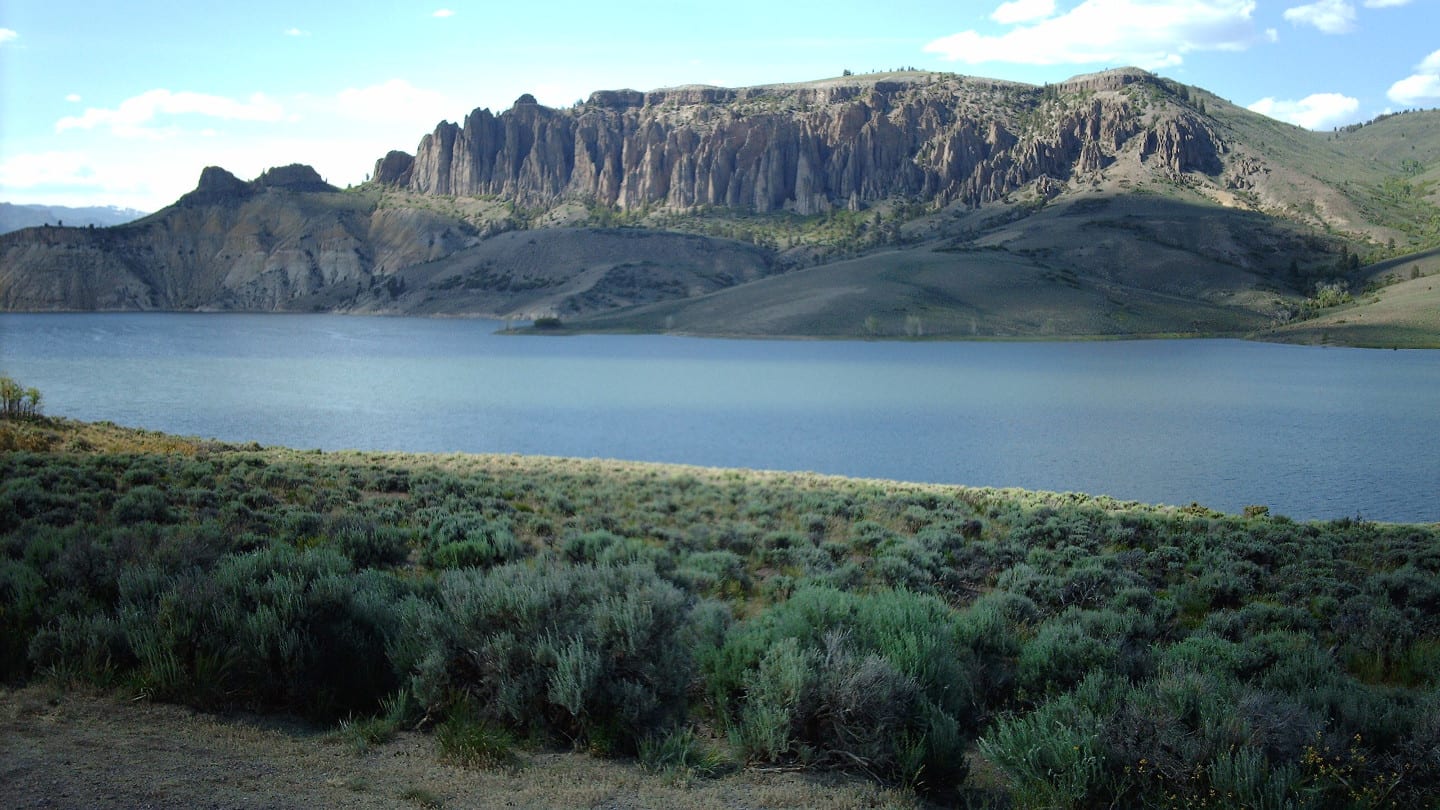 What's amazing about the lakes in Colorado is that they allure vacationers not only to indulge in fishing but plenty of vigorous activities like wakeboarding, jet skiing, water skiing and what not. In other words, if you've been taking too long and still feel perplexed whether you should go elsewhere, the decision to stick to Colorado will never leave you in repentance.
So, let us take you to six of the biggest lakes where adventure and excitement will always stay hand in hand. Here are are the largest lakes and reservoirs open to motorized boating:
1. Navajo Reservoir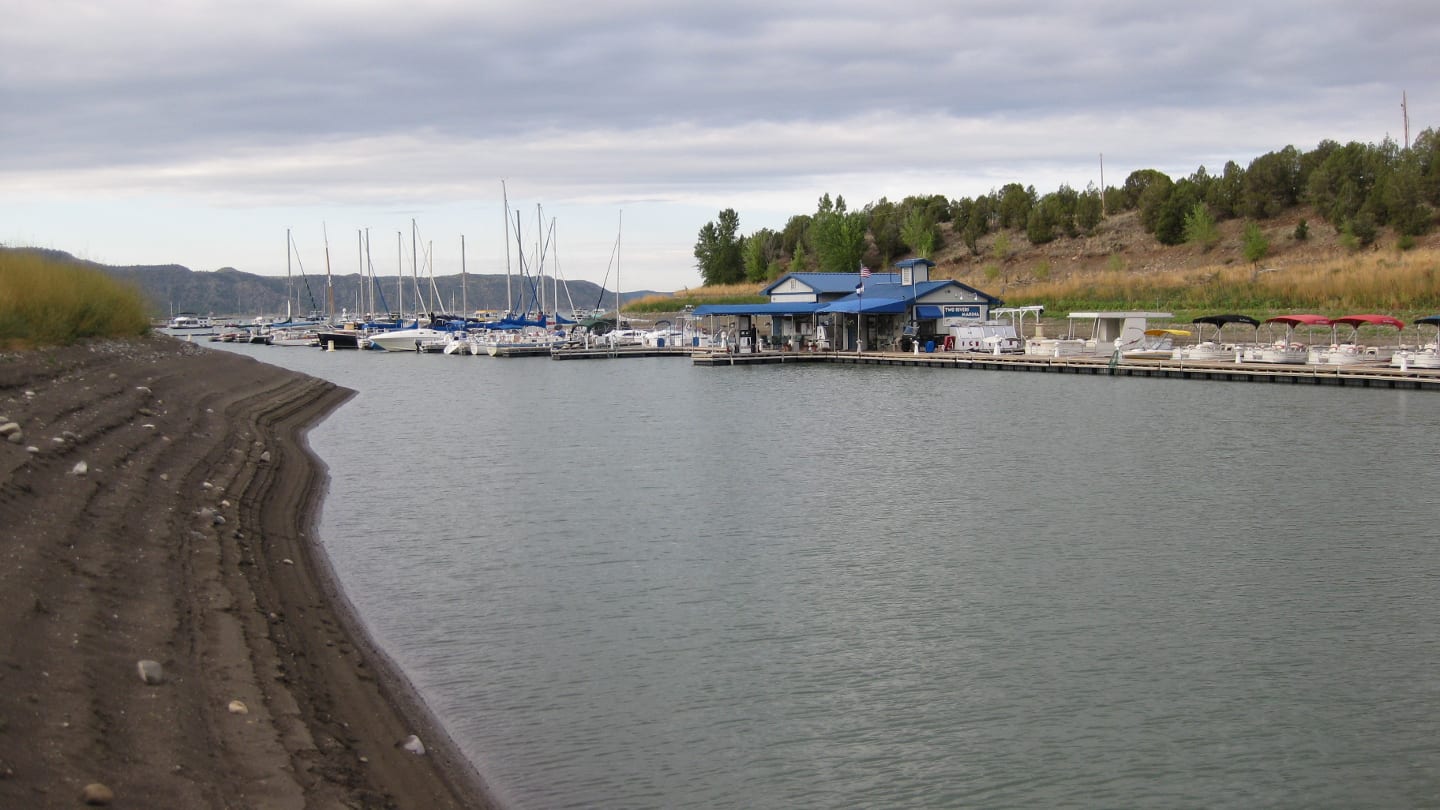 If adventure is what takes your happiness beyond bounds, nothing will beat the idea to explore the Navajo Reservoir. Only partially located in Colorado and mostly in New Meixco, here you will come across professional fishing guides who will take you to such fabulous fishing spots you can ever imagine. After you are done with fishing, bring your loved ones to have some dream moments by the campfire under the starlit sky.
The following day can be kicked off with some swimming, hunting and even cliff diving. To take the reservoir's canyon tour, it's better if you can take a sailboat or a kayak. Being New Mexico's second largest lake, Navajo, in other words, is no less than a boating paradise for fishing freaks, camping enthusiasts, keen hikers.
Two Rivers Marina – 1526 County Rd 982, Arboles | 970-883-2628
2. Blue Mesa Reservoir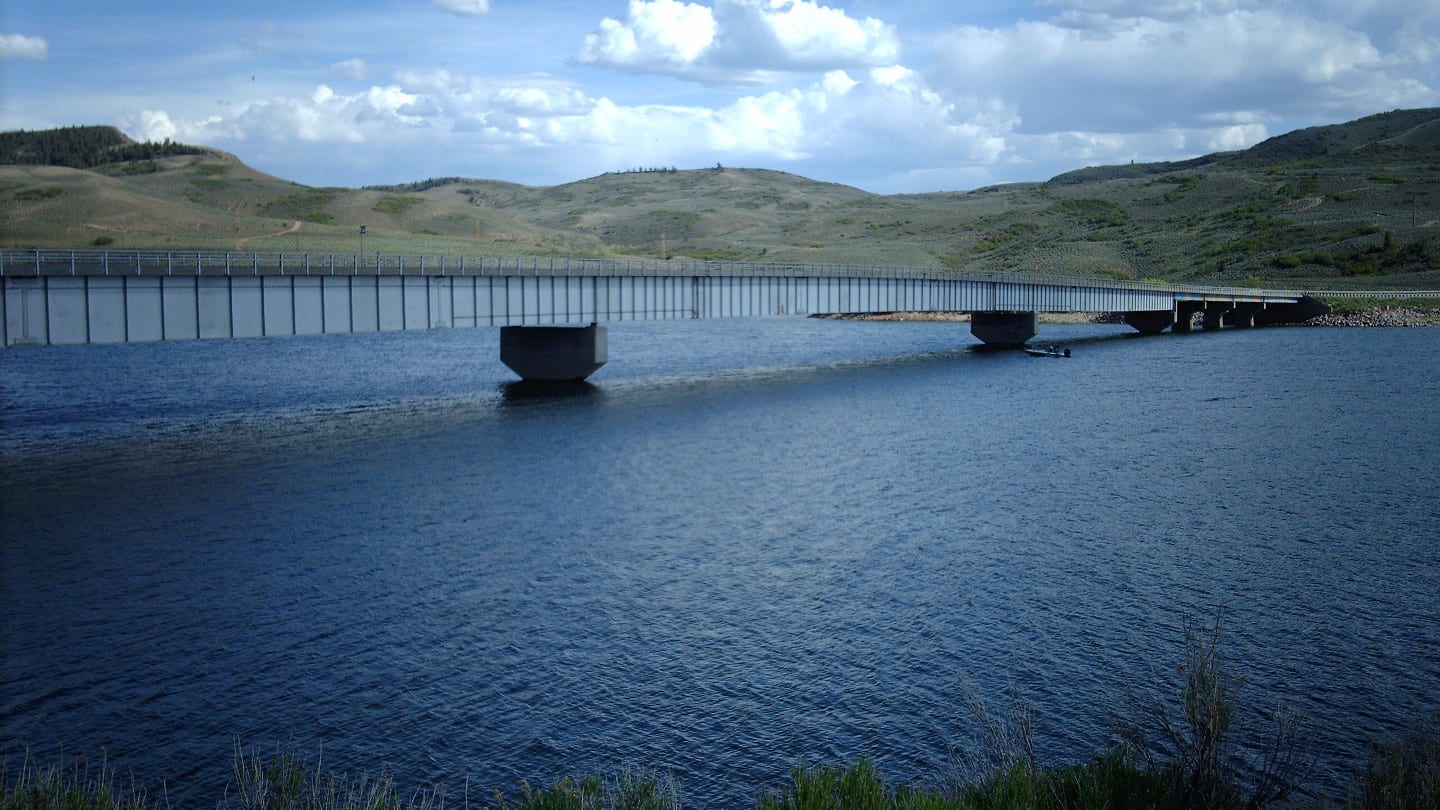 Lying close to the town of Gunnison, Blue Mesa rests in Western Colorado and runs up to around twenty miles. As far as the shoreline span is concerned, it stretches to an unbelievable ninety-six miles. Don't miss exploring Gunnison County by boat, which will bring some remarkable scenic locations and many other recreational activities.
Fishing can never be so enjoyable than what the Blue Mesa Reservoir will assure you. Good news is fishing lovers will find boat rentals at the marina.
Elk Creek Marina – 16 mi. W of Gunnison on Hwy 50 | 970-641-0707
Lake Fork Marina – 29 mi W of Gunnison on Hwy 50 | 970-641-3048
3. John Martin Reservoir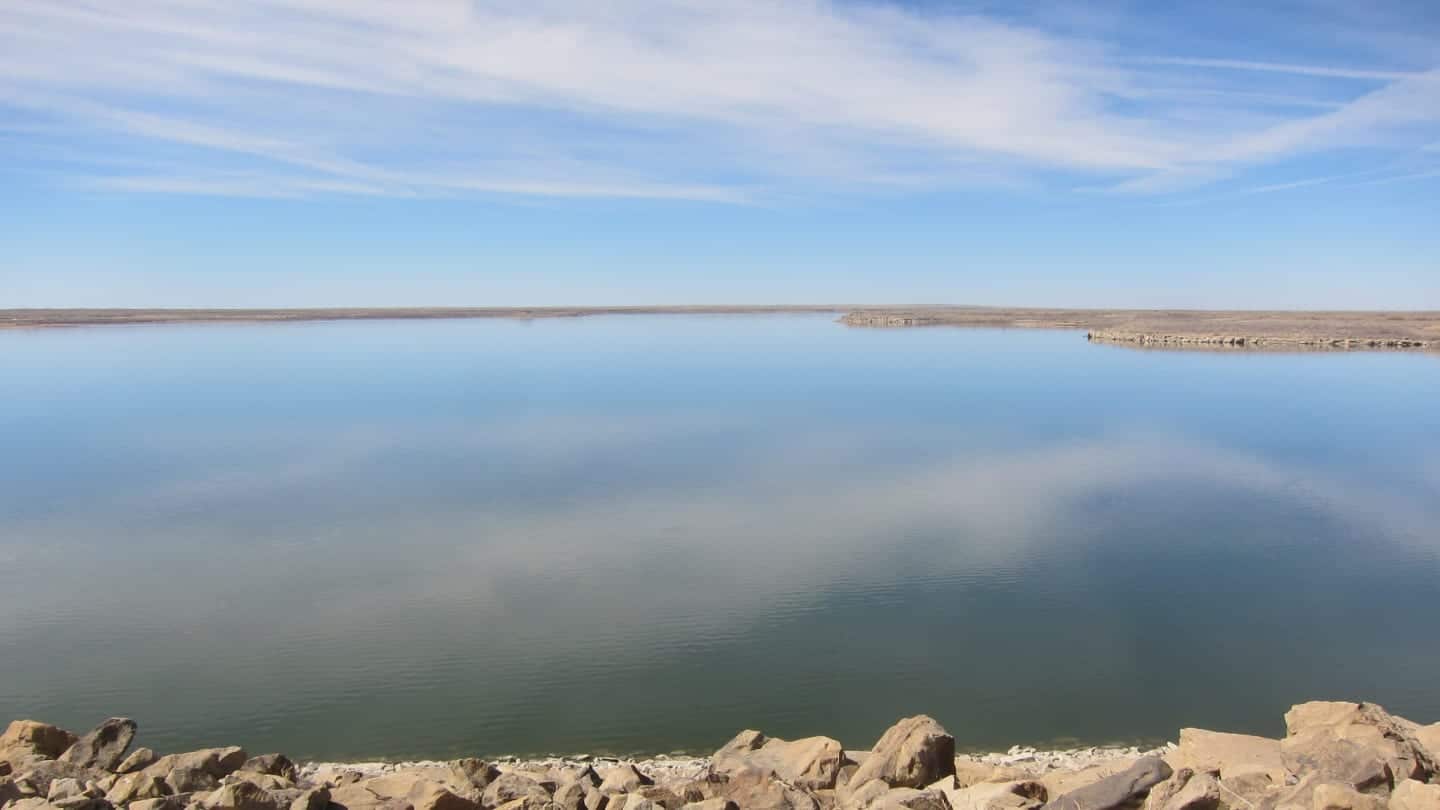 Colorado certainly has a reason to take pride in possessing the John Martin Reservoir. Also known as a Sapphire on the Plains, this enthralling lake has been welcoming tourists from almost every nook and corner to witness their neighboring historic landmarks, magnificent wildlife and recreational venues.
If you're willing to play real wind water sports, this is the place you must go. In fact, one can indulge in catching catfish, crappie, walleye, wiper and more on the waters. Some have also called it a birdwatcher's paradise as it brings into display around four hundred species.
4. Lake Granby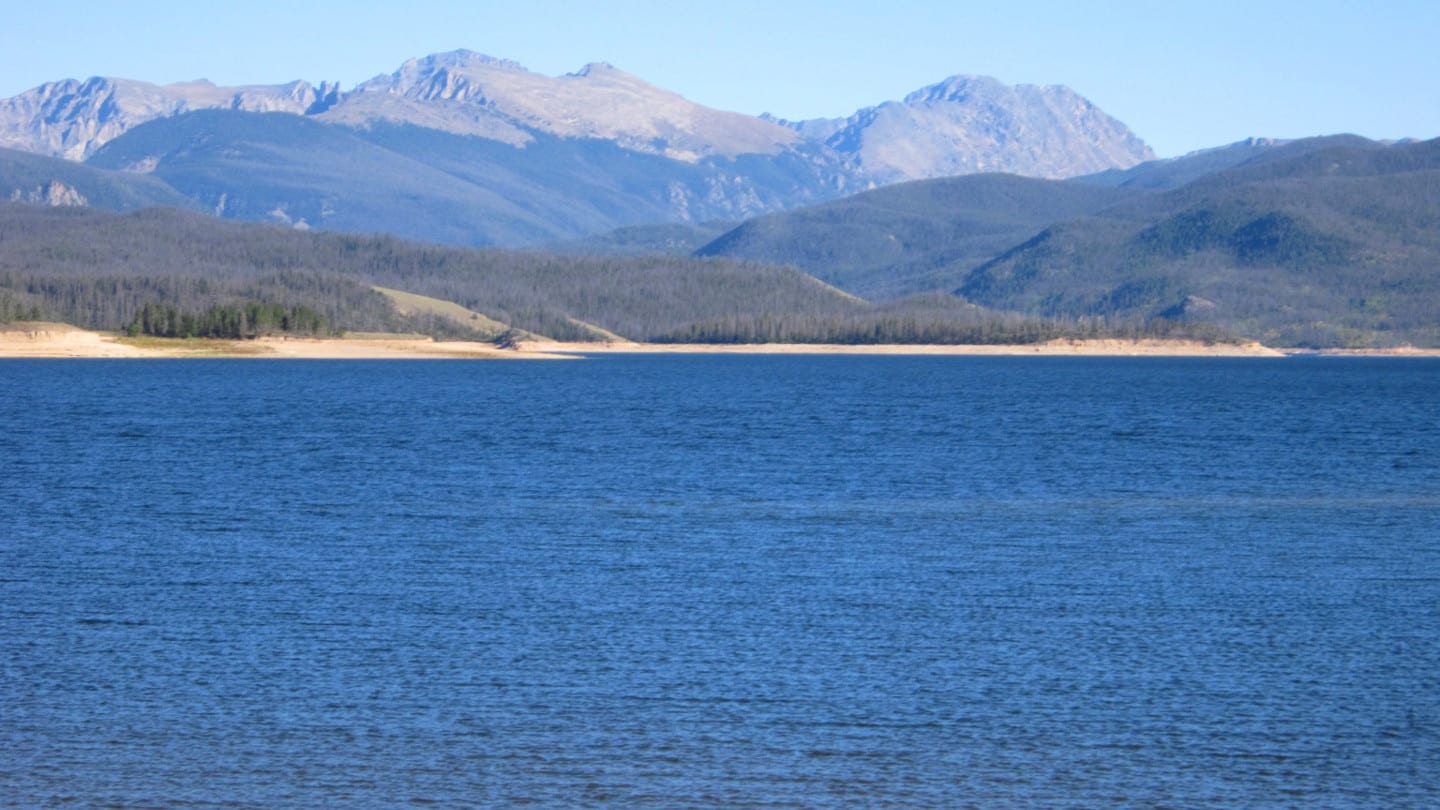 Welcome to Colorado's third largest water body that rests right on the Colorado River. Created in 1950 from the erection of Granby Dam, the lake stands just five miles away from the town of Granby with its shoreline stretching up to forty miles.
Go also for Shadow Mountain Lake and Grand Lake, which are Granby's sister lakes. Last but not least, try getting your young ones here for brilliant camping experiences. There are around 260 campsites dotted around the lakes, which make it an ideal place for a holiday.
Beacon Landing Marina – 1026 Co Rd 64, Granby | 970-627-3671
Highland Marina – 7878 US-34, Granby | 970-887-3541
Indian Peaks Marina – 6862 US-34, Granby | 970-887-3456
5. McPhee Reservoir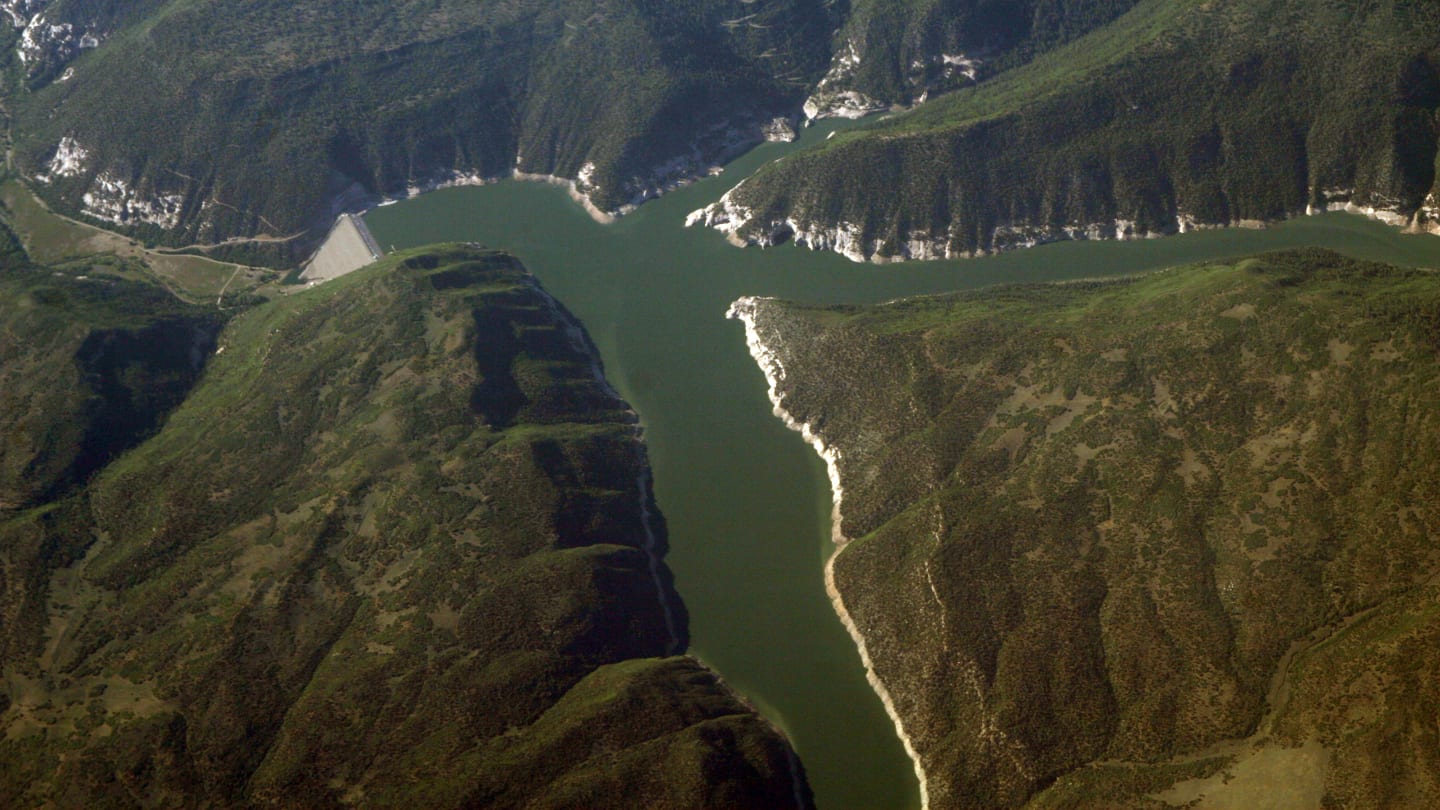 Located over the Dolores River is the grand McPhee Reservoir. Taking a massive space of around 6,230,000 cubic yards, this is indeed one of Colorado's magnificent dams, which is 1300 feet in length and 30 feet wide. As far as its crest goes, it stands 270 feet above the streambed.
The creation of this reservoir was a result of the construction of Great Cut Dike and McPhee Dam in a saddle. Plenty of boating options are here, which will just make your day with your little ones. If you're really keen to show your family how grand a dam can be, this one certainly deserves attention.
Doc's Marina – 27356 Forest Service Rd 271, Dolores | 970-882-2294
6. Lake Pueblo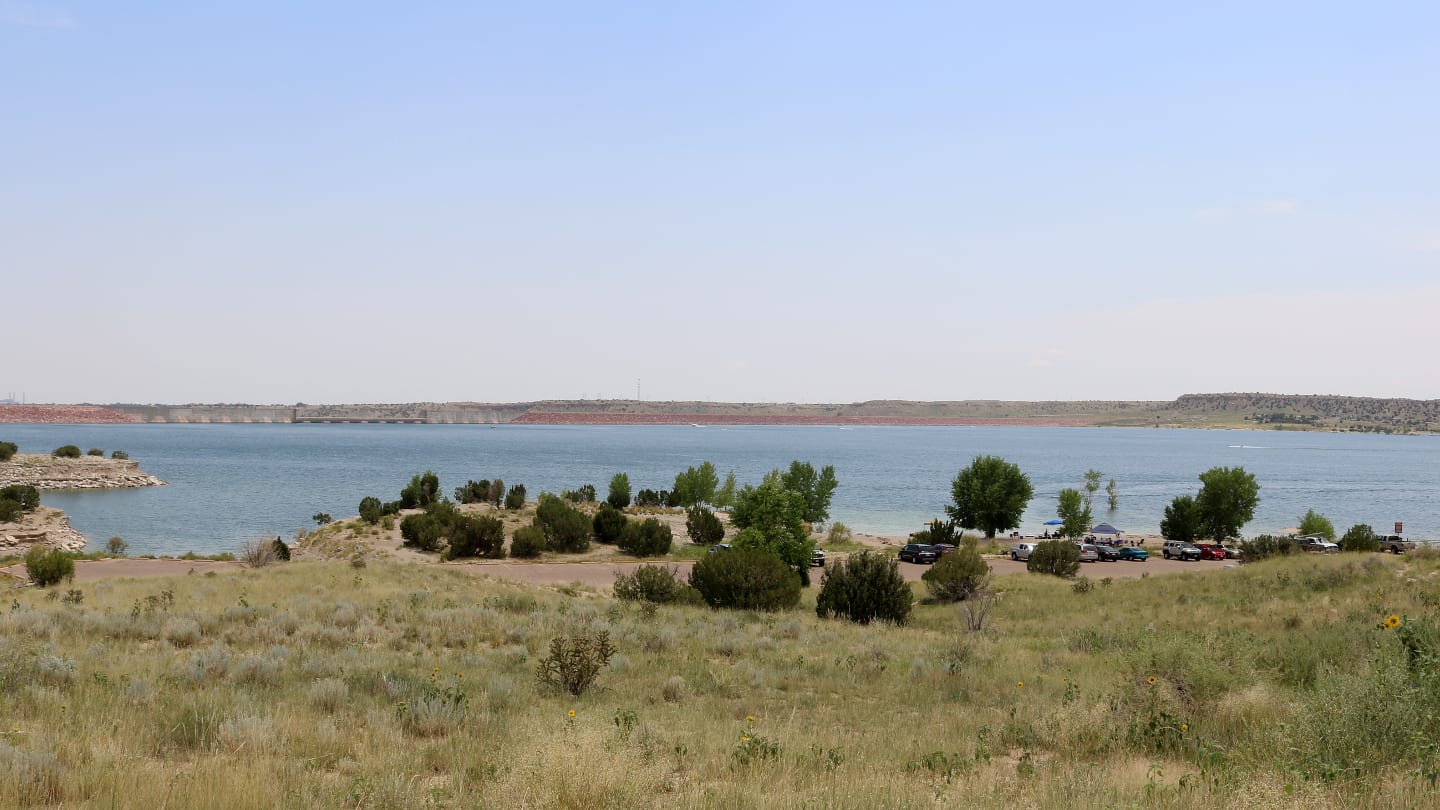 Plan a long trip this time, as Lake Pueblo will not let you go so easily with its mild climate and sunny days. A day here is certainly not enough, as you can have enjoy campsites, do some river tubing, motor boating, water skiing and a lot more.
Enjoy the hiking trails along the Arkansas River, which also offers excellent trout fishing year round. The grand peaks and the Greenhorn views will always follow you as you explore your visit to Lake Pueblo State Park.
South Shore Marina – 1 South Marina Rd, Pueblo | 719-564-1043
North Shore Marina – N Marina Rd, Pueblo | 719-547-3880
Thanks for checking out the largest lakes and reservoirs that allow motorized boating in Colorado! Enjoy your time on the water and be safe.