When most people think about nature in Colorado, their minds usually conjure vast mountain landscapes. Sure, the Centennial State is unrivaled in America when it comes to containing an astounding number of mountains sized 14,000 feet and above, but Colorado also features lots of excellent bodies of water to explore. So, move over mountains!
Today, we're serving up 21 of Colorado's largest and most interesting, historical, and recreational lakes and reservoirs for your reading pleasure. Also, check out the major rivers in Colorado for a look at how these massive lakes get filled up.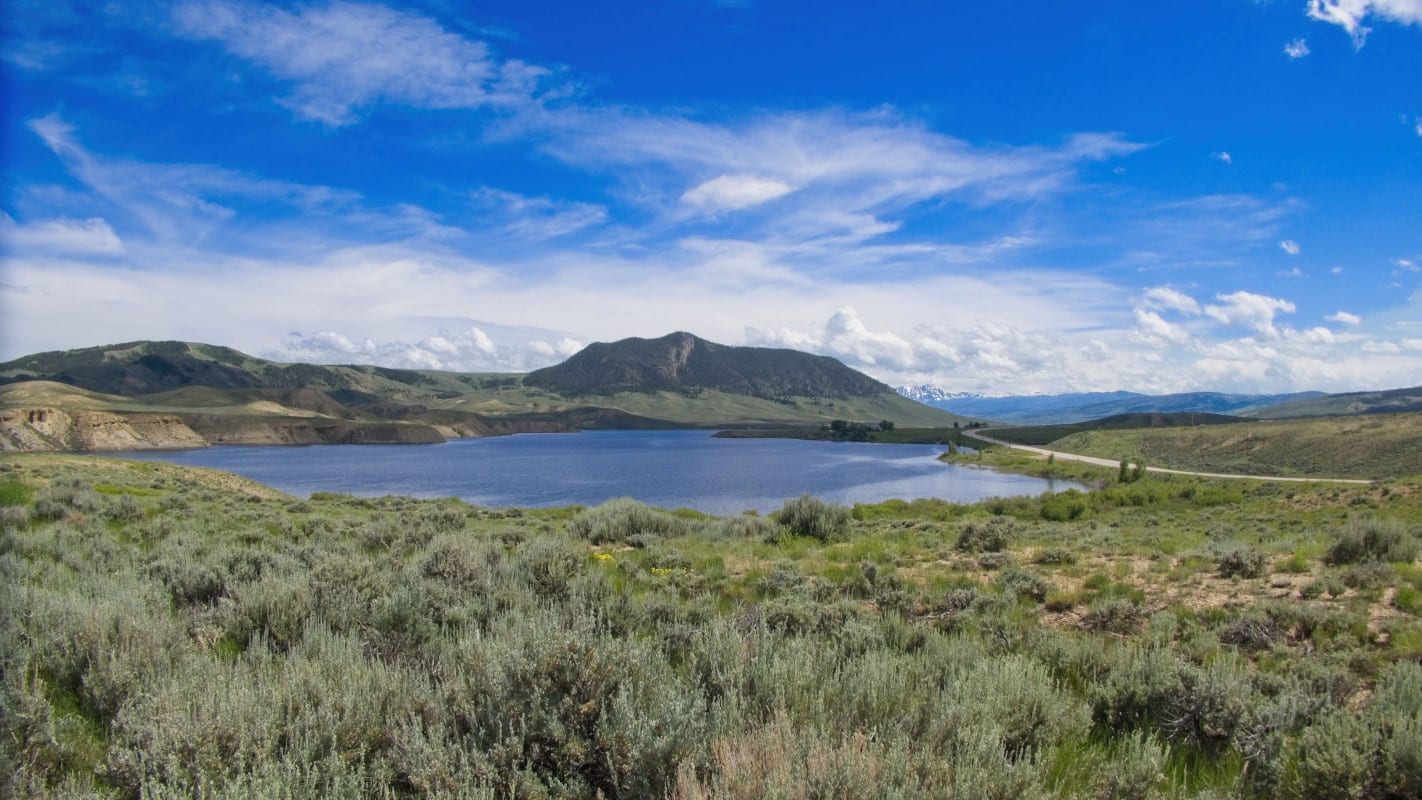 These famous bodies of water attract year-round visitors, though are much quieter and serene in the winter off-season. Activities vary from season to season, some allow boating, camping, and fishing, like many of Colorado's largest lakes. Please enjoy responsibly.
Here are among the best lakes and reservoirs in Colorado, in no particular order:
Navajo Reservoir

Yes, most of this large reservoir falls within the New Mexico state line, but it's an excellent spot that Coloradans should consider when planning their next camping trip. Often referred to as Colorado's answer to Lake Powel, this massive reservoir consists of 15,000 surface acres of water that are opened up to all manner of boats, ranging from humble kayaks and canoes to powerboats and houseboats.
Known for its beauty and solitude, Navajo State Park offers beachside camping, a marina that rents watercraft, stellar canyon views, and water that's warm and prime for swimming during the summer. Opened in 1964, the Navajo Reservoir is a crucial water source for 110,000 acres of agricultural land on the Navajo Reservation.
It's generally thought of as one of southern Colorado's best fishing destinations and boasts a wide array of fish species that range from the usual suspects to catfish, kokanee salmon, and ​northern pike. With a doable 45-minute drive from Pagosa Springs, Navajo Reservoir makes for a solid excursion or will be a great trip on its own.
John Martin Reservoir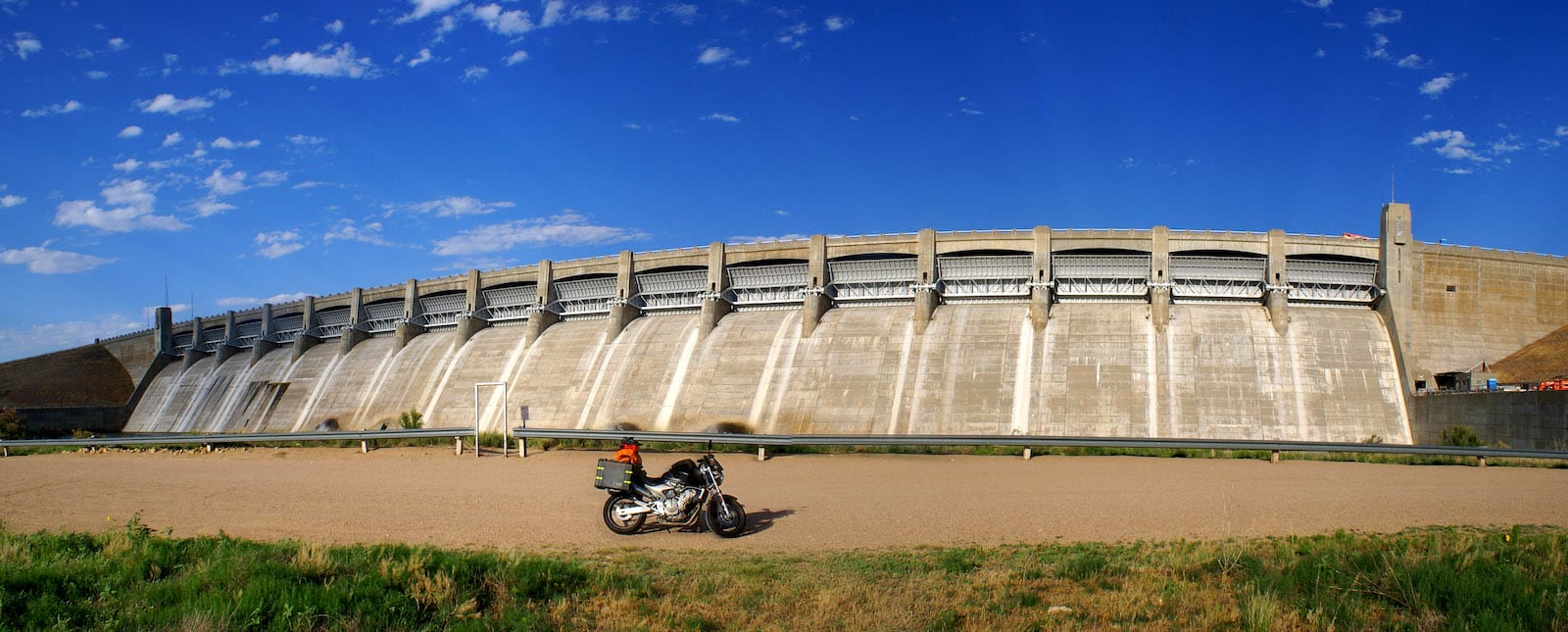 Far out onto the eastern plains past the town of La Junta, the John Martin Reservoir tends to sneak up on people. Sometimes called the sapphire on the plains, this peaceful aquatic refuge is a great option for Coloradans who are fed up with overcrowded mountain destinations. This isn't the spot for you if you're looking for an outdoor space to party, but with 373 documented species in the reservoir's home of Bent County, it's ideal for birdwatching.
All types of boats are permitted on this body of water, and camping and RV sites are available to guests year-round. A swimming beach is opened up between Memorial Day and Labor Day.
Fueled by the Arkansas River, this sizable body of water is flanked by the Red Shin Hiking Trail, which is named after a legendary Cheyenne warrior who is said to have fended off rivals with his impressive bow skills and persuasive speech. Another point of interest not to be missed is the preserved half-mile section of the historic Santa Fe Trail, which runs through part of the state park surrounding the reservoir.
Blue Mesa Reservoir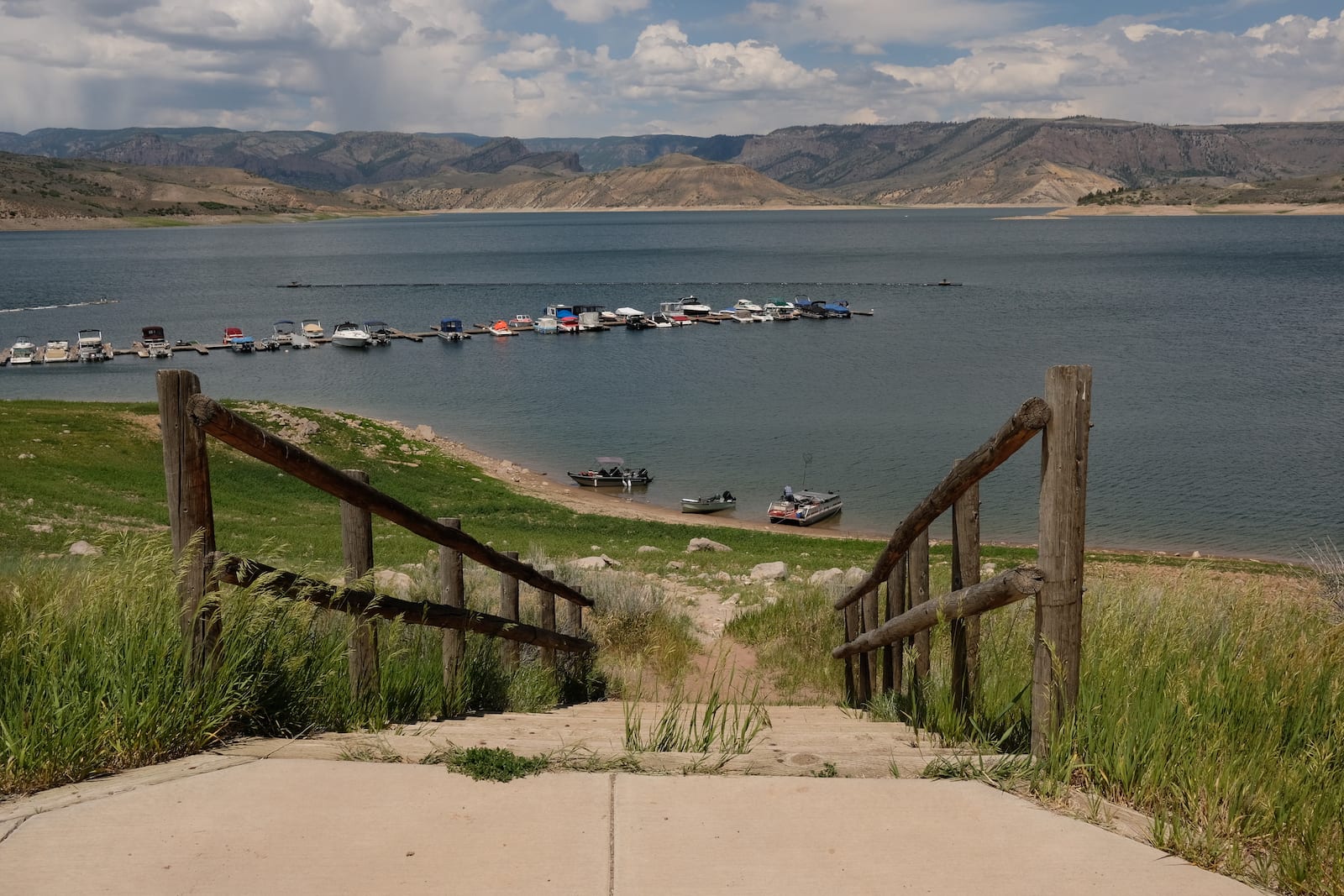 West of the town of Gunnison and sourced from the river of the same name, Blue Mesa Reservoir offers visitors grandiose spectacles in the form of serene blue waters, immense rock formations, and astounding 360-degree mountain views. With offerings like rustic cabin accommodations, loads of campsites, two marinas to rent boats, and consistently excellent deep-reservoir fishing conditions, Blue Mesa is big and diverse enough to please just about anyone with an interest in enjoying the outdoors.
From its home on the Elk Creek Marina, Pappy's serves up fried pickles, tasty burgers, and solid drinks to visitors after long days of enjoying the water. Scattered throughout the Curecanti National Recreation Area that surrounds the reservoir are phenomenal hikes of varying difficulty and length, which offer stunning views and a close look at Colorado's abundant wildlife.
Today, Blue Mesa is one of western Colorado's most beloved recreational spots, but it boasts a vast human history dating back at least 10,000 years.
Lake Granby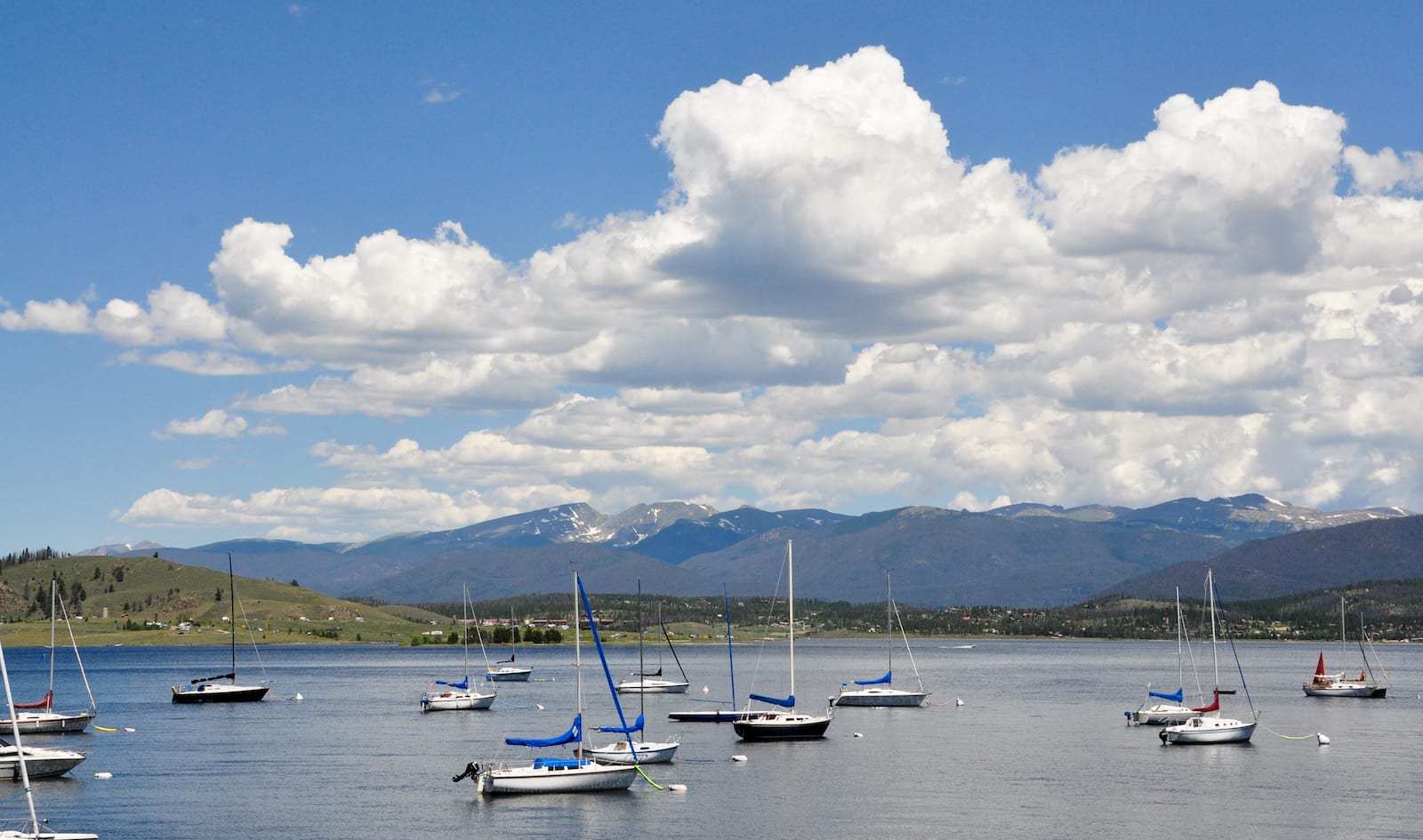 Two hours northwest of Denver sits Lake Granby, which, as it turns out, is actually a man-made reservoir and not a natural body of water. But don't let that stop you from enjoying everything Lake Granby has to offer, which is a lot. With 7,256 surface acres of water, Lake Granby is Colorado's third largest body of water and was created back in 1950 as part of the Colorado-Big Thompson Project.
Granby is an ideal spot for those wanting to take out their canoes, kayaks, jet skis, and powerboats, and it even hosts its own yacht club, which is one of the highest in the nation. With three boat launches and multiple places to rent watercraft from, this spot has you covered whether you're bringing your own boat or want to explore the water on a whim.
Stocked with loads of trout and kokanee salmon, Lake Granby is also a top destination for those fishing from shore, but especially for anglers who can access the deepest parts of the lake by boat. You'll find picturesque camping at Lake Granby by tent and RV.
And because it's part of the Arapaho National Recreation Area, as well as surrounded by the Arapaho National Forest and Indian Peaks Wilderness, it's an ideal spot to set up base camp for hiking and climbing excursions.
Adobe Creek Reservoir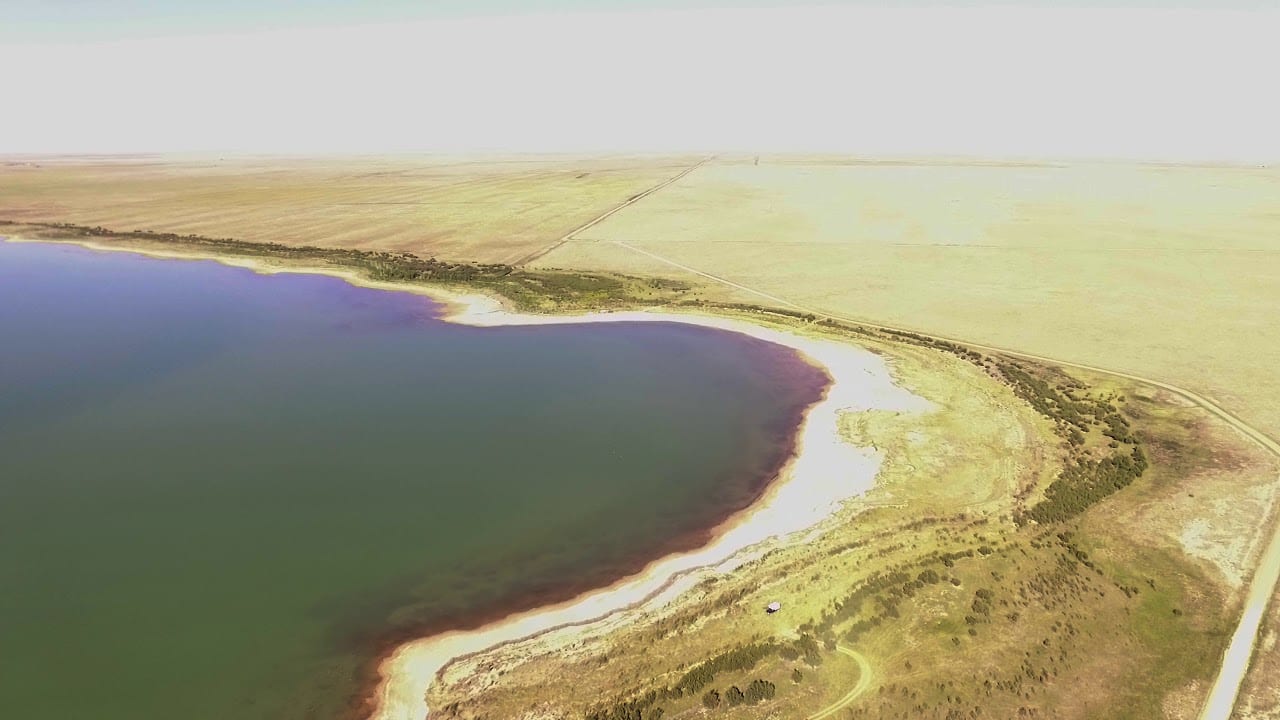 Surrounded by farm country, Adobe Creek Reservoir might not be as beautiful as some of the other bodies of water highlighted here, but it does feature what some think of as the best fishing in all the state. Colorado Parks and Wildlife keeps Adobe Creek stocked with fish most associated with the eastern plains like largemouth bass, but also other species that aren't as common in the state like catfish, black crappie, saugeye, wiper, and walleye.
This warm, 3,000-acre lake doesn't offer camping or boat rentals, which is bad for casual anglers but great for serious fishing fanatics looking for uncrowded waters to work in. However, Adobe Creek does have a boat launch and is a prime spot to float around in a kayak.
With the John Martin Reservoir an hour to the south, Adobe will make a great add-on fishing destination if you're already planning on camping elsewhere in the area.
Lake Pueblo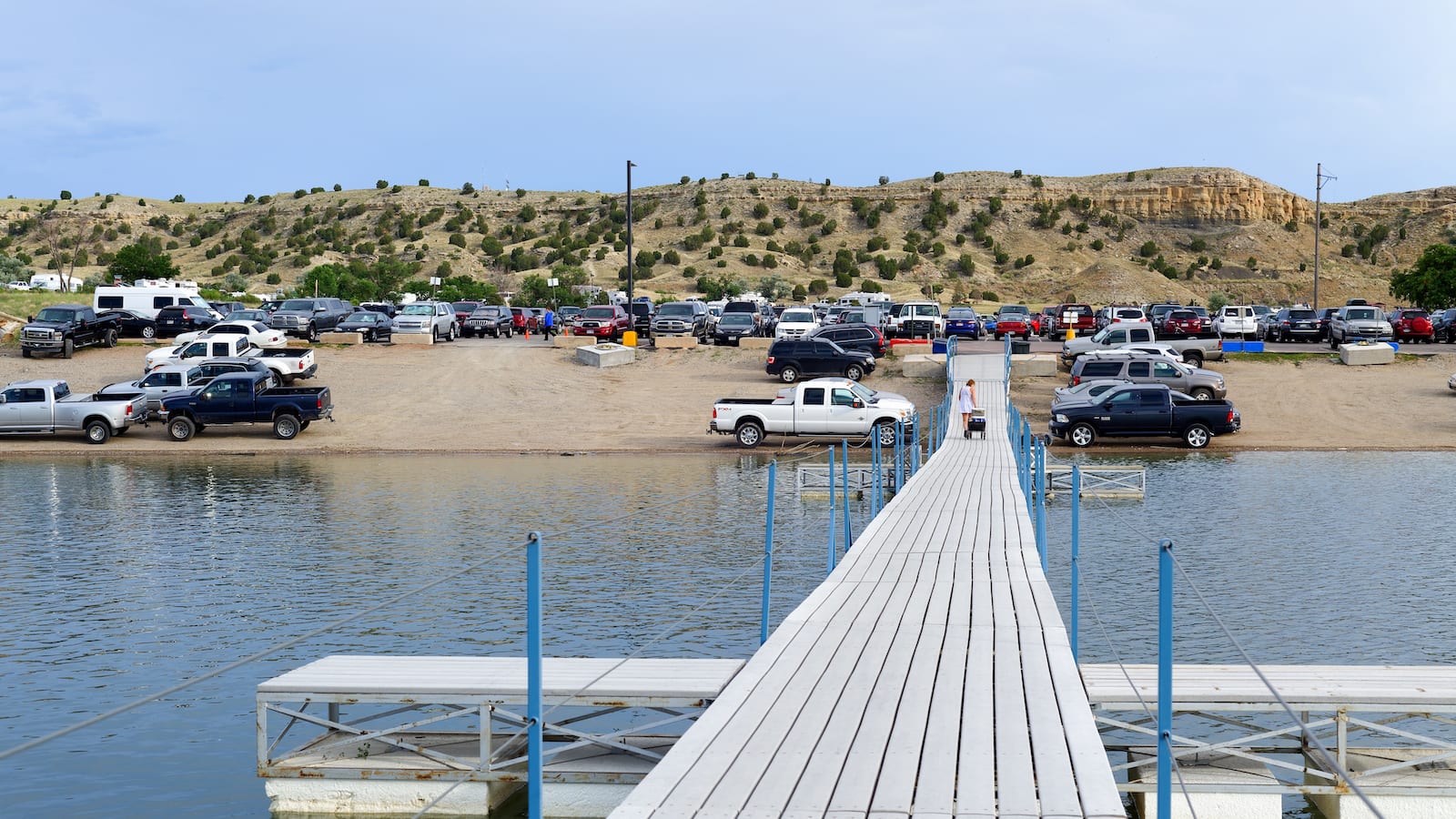 Lake Pueblo State Park provides a much-needed respite from southern Colorado's uncompromising hot, dry climate. With 60 miles of shoreline and more than 4,600 surface acres of water to explore, Lake Pueblo has lots to offer.
It boasts three RV-accessible campgrounds, jet ski rentals, miles of trails, two full-service marinas, and 200-year old juniper trees. This spot offers phenomenal views of Pikes Peak, sailing, motorboating, waterskiing, river tubing, and some of the best fishing conditions in the area.
Packed with 130 prehistoric archeological sites, Lake Pueblo will also make for an interesting destination for natural and human history buffs. Liberty Point, the main bluff above the reservoir, was a place where Native residents used to send smoke signals that could be seen 30 miles away, and early pioneer settlers are said to have lived in the area.
McPhee Reservoir
Located in Colorado's southwestern region, McPhee Reservoir was built to provide water to the counties of Montezuma and Dolores as well as the Ute Mountain Indian Reservation. The town this body of water is named after is now submerged deep under its cold waters.
Just under an hour's drive from Mesa Verde National Park, McPhee is an excellent place to set up shop while visiting southern Colorado's incredible historical sites. You can even enjoy some right near the water.
McPhee is home to the Escalante Pueblo, an ancient village dating back to the mid-1100s, and the Canyons Of The Ancients Visitor Center & Museum near the banks of the reservoir. This national monument holds similar Ancient Puebloan ruins as Mesa Verde, and also plenty of free dispersed camping.
As one of Colorado's biggest bodies of water, McPhee hosts a wide range of fun activities like fishing, boating, horse riding, traditional and RV-friendly camping, and rock climbing. And with its remote location, visitors are less likely to run into big crowds than they would be sticking closer to lake destinations on the front range.
Nee Noshe Reservoir and surrounding lakes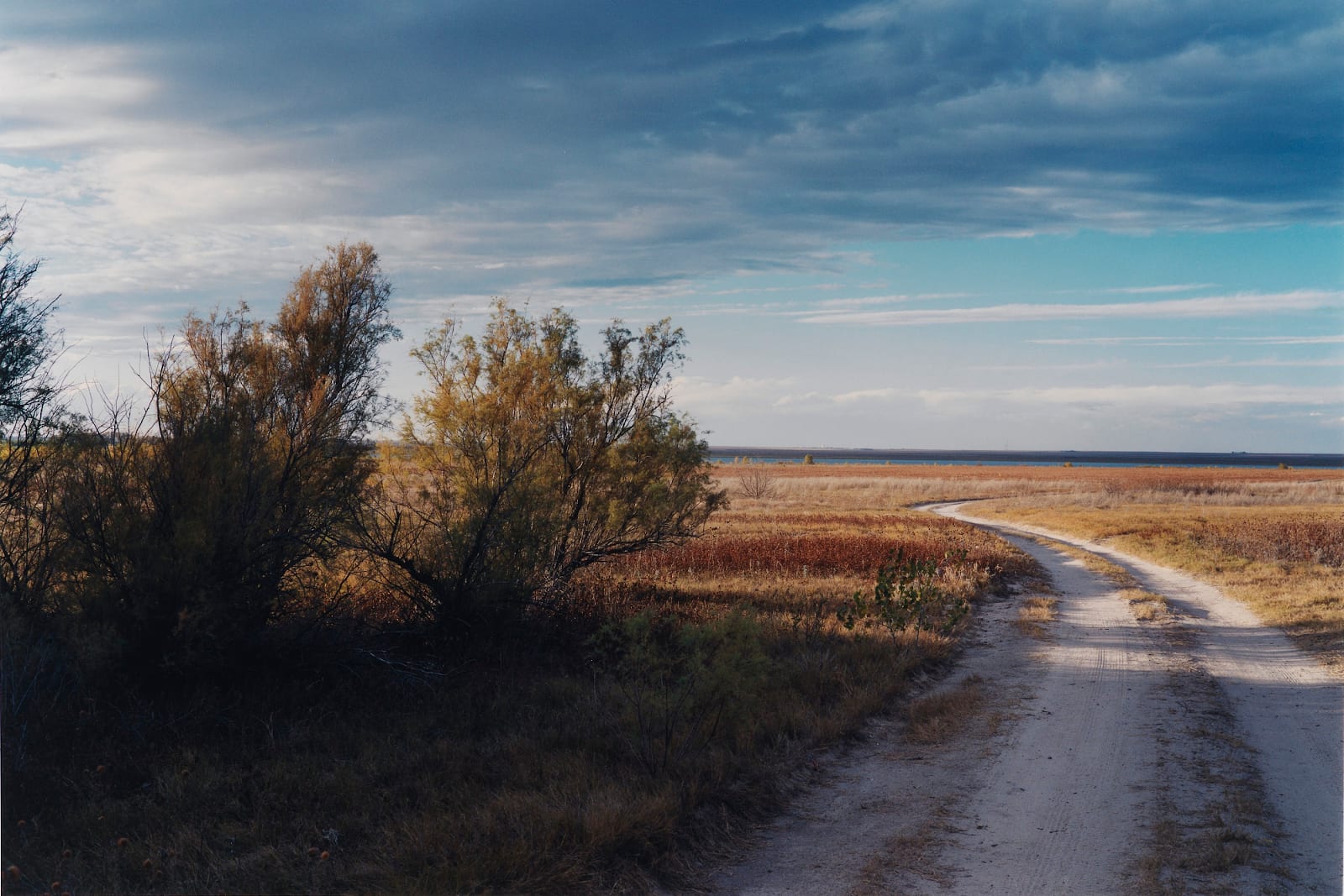 With fish like yellow perch, tiger musky, and loads of sizable largemouth bass, Nee Noshe Reservoir and the smaller bodies of water that surround it are virtually unknown to everyone save for avid anglers. Located south of the tiny eastern Colorado town of Eads tucked under big skies and farm country, Nee Noshe is a quiet spot you'll have to go out of your way to visit.
Other than the area's humble offerings of gravel and cement boat ramps and public restrooms, there aren't any amenities to speak of. However, primitive camping is permitted here, which is great for fishing fanatics, but not ideal for families in search of easy camping accommodations.
Lake Dillon Reservoir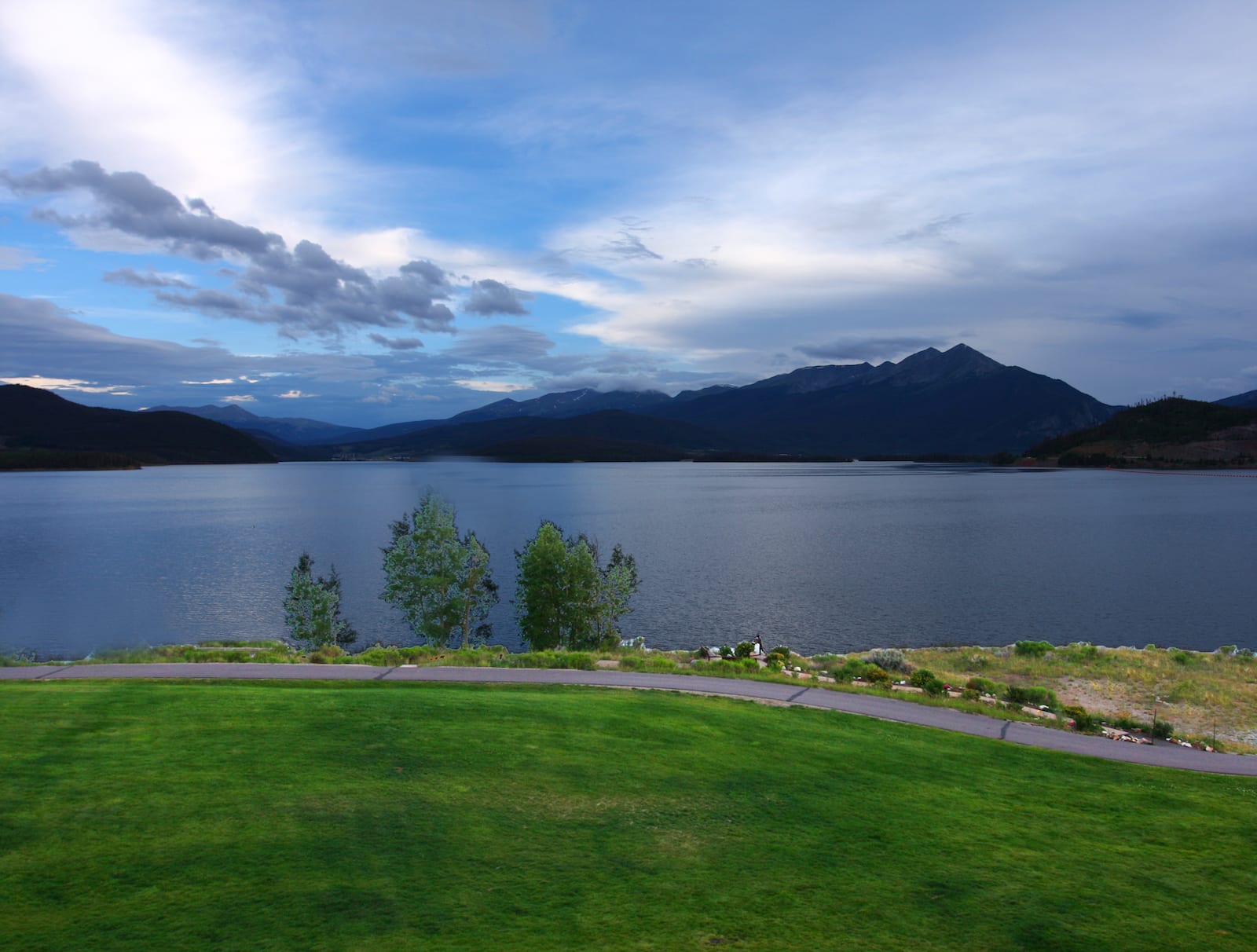 When America thinks of pristine Rocky Mountain lakes, they probably conjure up something that looks similar to Lake Dillon. Insane mountain views, lakeside camping, and all the water recreational activities one could want to partake in on a body of water big enough to not feel crowded––Dillon is one of the most convenient, scenic, and well-rounded water recreation destinations in all of Colorado.
Flanked by the stellar mountain towns of Dillon, Frisco, and Silverthorne, Lake Dillon is a great spot to consider if you're looking for fine dining and cozy hotel accommodations after a day of enjoying the water. As you'd expect, there is plenty of cool hiking and biking trails in the area, but Dillon offers some incredible experiences you haven't thought of, like letting visitors explore castles carved out of ice every winter.
Twin Lakes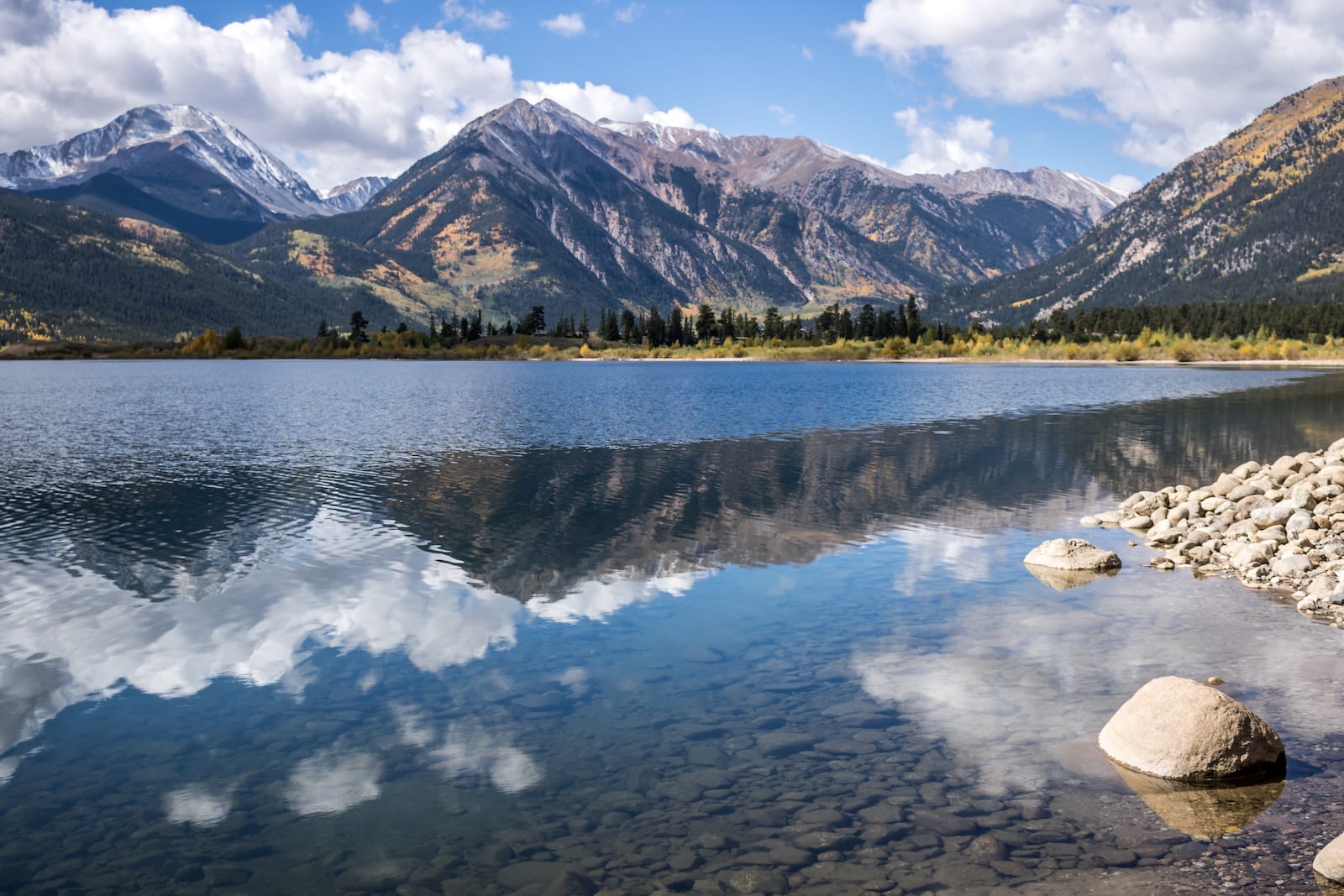 Tucked under Mt Elbert, Colorado's tallest peak sits two pristine alpine lakes nestled beside the town of Twin Lakes. Today, this area is thought of as a near ideal spot for relaxation and water recreation, but it used to be a vital transportation destination after gold was discovered in nearby Aspen in 1879.
This area offers some phenomenal activities on and off the water you won't forget, including serene hiking and mountain biking trails immersed in aspen trees and sagebrush.
Near the lakes, you'll find plenty of conventional and RV campsites, cabins, and even a charming little B&B with rustic decor emulated after Colorado's early 1900s mining era. A day enjoying Twin Lakes isn't complete without grabbing dinner and drinks at the historic Twin Lakes Saloon, which is reportedly haunted, but what establishment wouldn't be after being open for 140 years?
Aspen also lies just over Independence Pass, which is open seasonally during the summer and early fall months.
Boyd Lake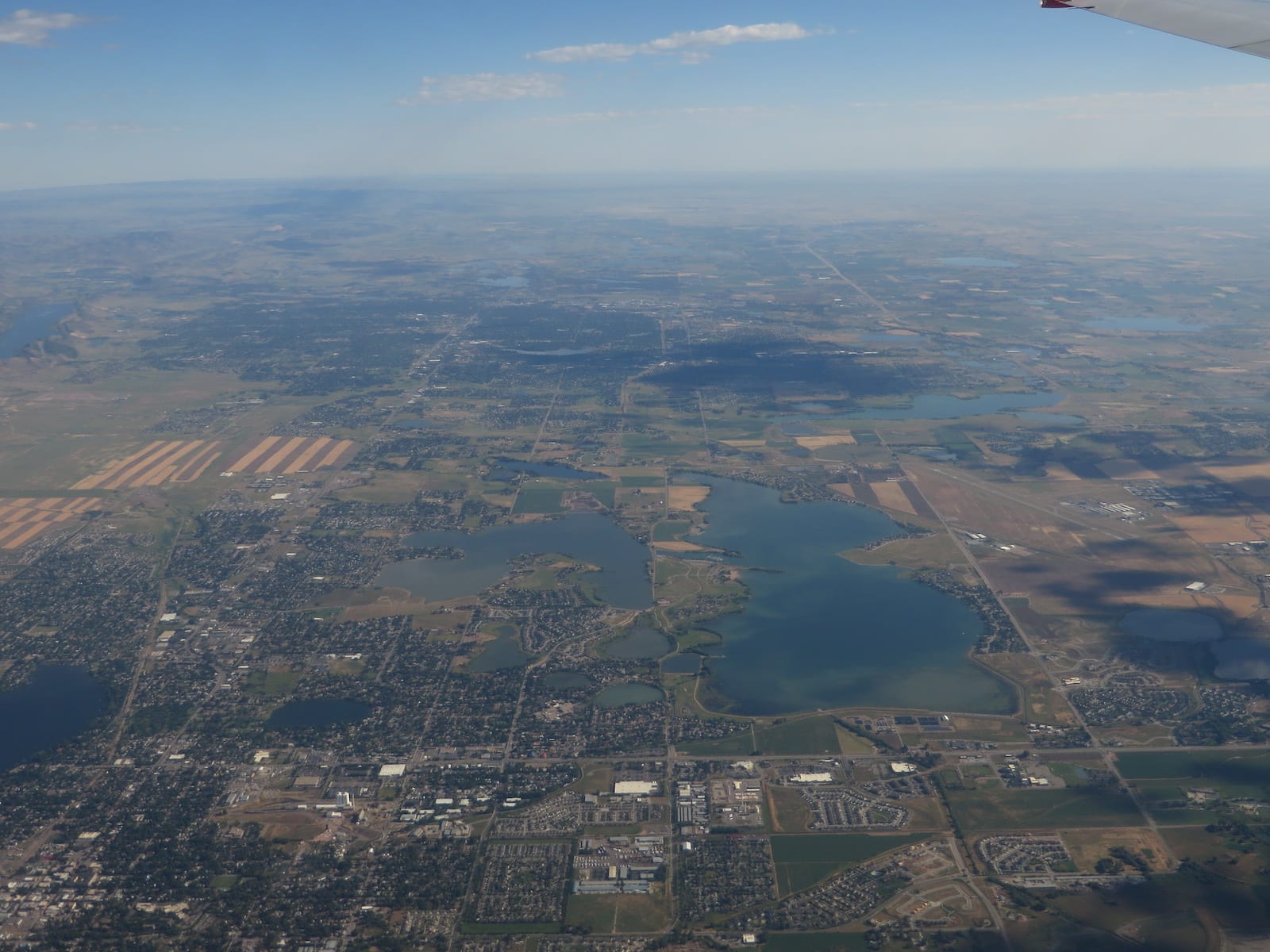 Northwest of the town of Loveland, Boyd Lake treats visitors to 1,700 acres of water primed for recreation and relaxation. All manner of watercraft is welcome at Boyd, from jet skis to inflatable tubes. Boyd boasts 148 pull-through campsites that have recently switched to being available only through reservations, so it's best not to show up here hoping to camp unprepared.
In addition to fun local activities like their summer corn roast, Boyd offers solid year-round fishing, waterfowl hunting, a swimming beach, and sand-based volleyball courts. You can get some pretty stellar mountain views from this lake, but it's not known for its scenery by any means. However, with loads of amenities, Boyd is a solid spot to consider if you're looking to recreate somewhere conveniently.
Wolford Mountain Reservoir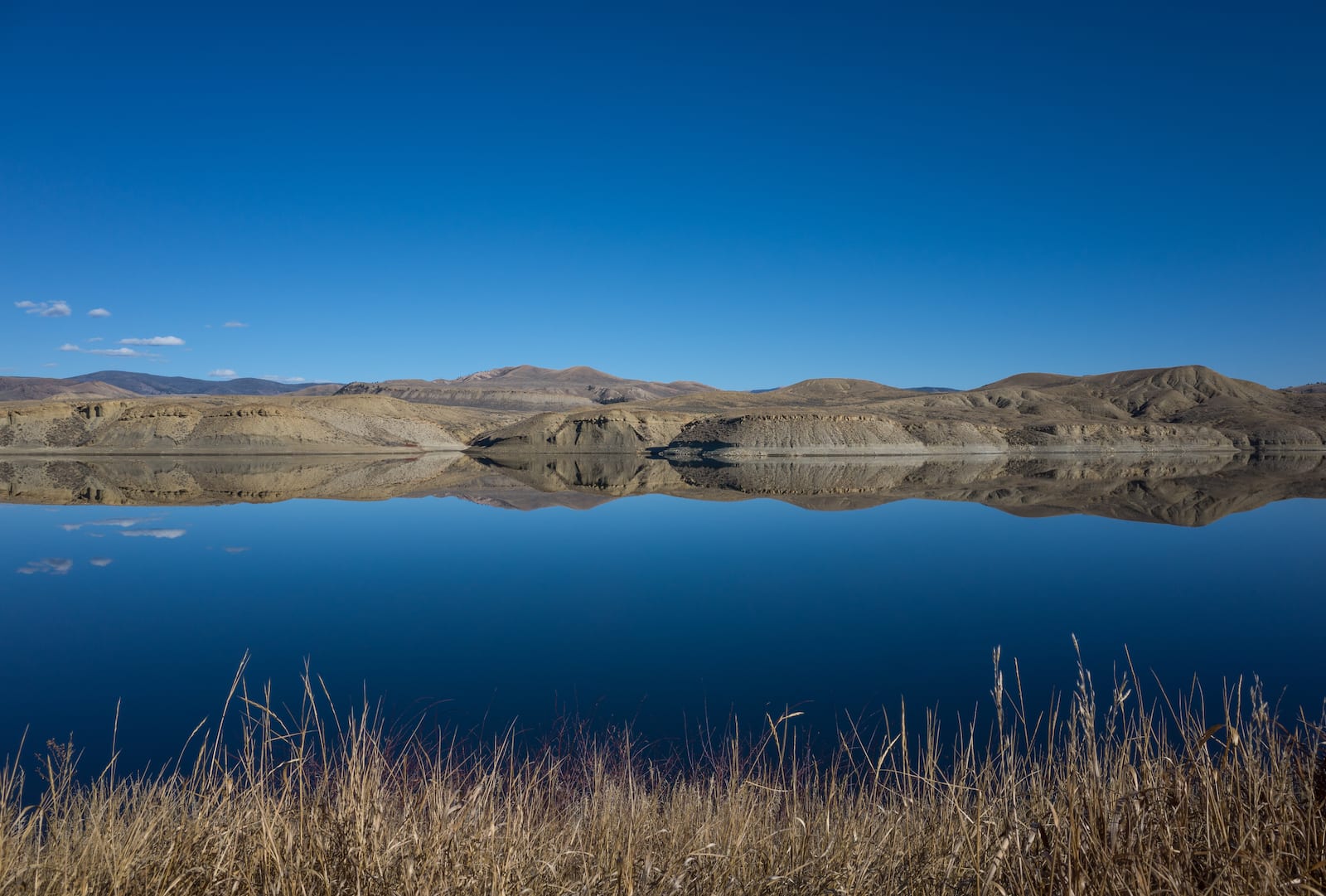 Located on Highway 9 north of Kremmling, Wolford Mountain Reservoir is a crucial water source for the Colorado River Basin. Completed in 1995, Wolford is one of the state's newest reservoirs and provides residents with incredible recreational opportunities in addition to clean water. Near the water, you'll find plentiful RV and conventional campsites, boat rentals, and vivid views of Wolford Mountain.
Welcoming to everyone, Wolford features facilities for those who are physically challenged, and even a state-of-the-art fish-cleaning station to make things easier after a day of hauling in rainbow trout, cutbow trout, and splake. It welcomes ice fishermen each winter.
Wolford might not be a natural body of water, but it's located in one of Colorado's most scenic areas and is a great jumping-off point to nearby climbing, biking, and hiking excursions.
Chatfield Reservoir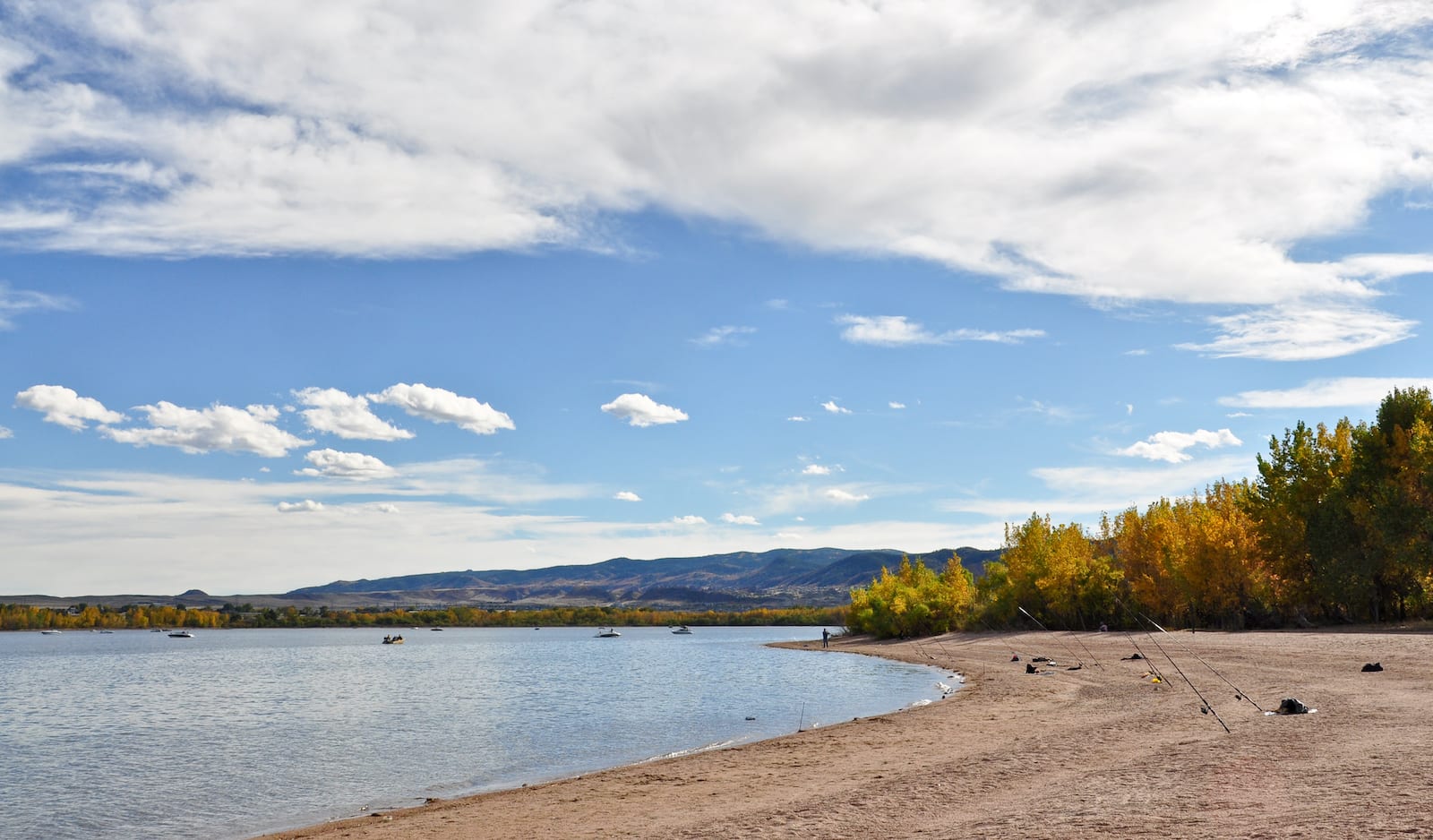 Our next body of water is immersed in Denver's southwestern suburbs, but spend some time in this massive and diverse destination, and you'll quickly forget where you are. Chatfield State Park is huge, offering nearly 200 campsites in four separate areas. You'll find all the amenities of a popular state park with enough room to get lost if that's what you're after.
In addition to the water-based recreational opportunities you'd expect from a place like Chatfield, there are also things to explore like great fall foliage viewing, an immense, often secluded trail system that accommodates horses and bikes, and even hot air ballooning. Yes, you read that right.
While skiing gets the majority of winter recreative attention from Colorado residents, Chatfield gives non-skiers loads to enjoy over the colder months. Unlike many of the lakes we're highlighting here, Chatfield offers winter camping and a plethora of other stellar winter activities like snowmobiling, ice fishing, and snowshoeing.
Shadow Mountain Reservoir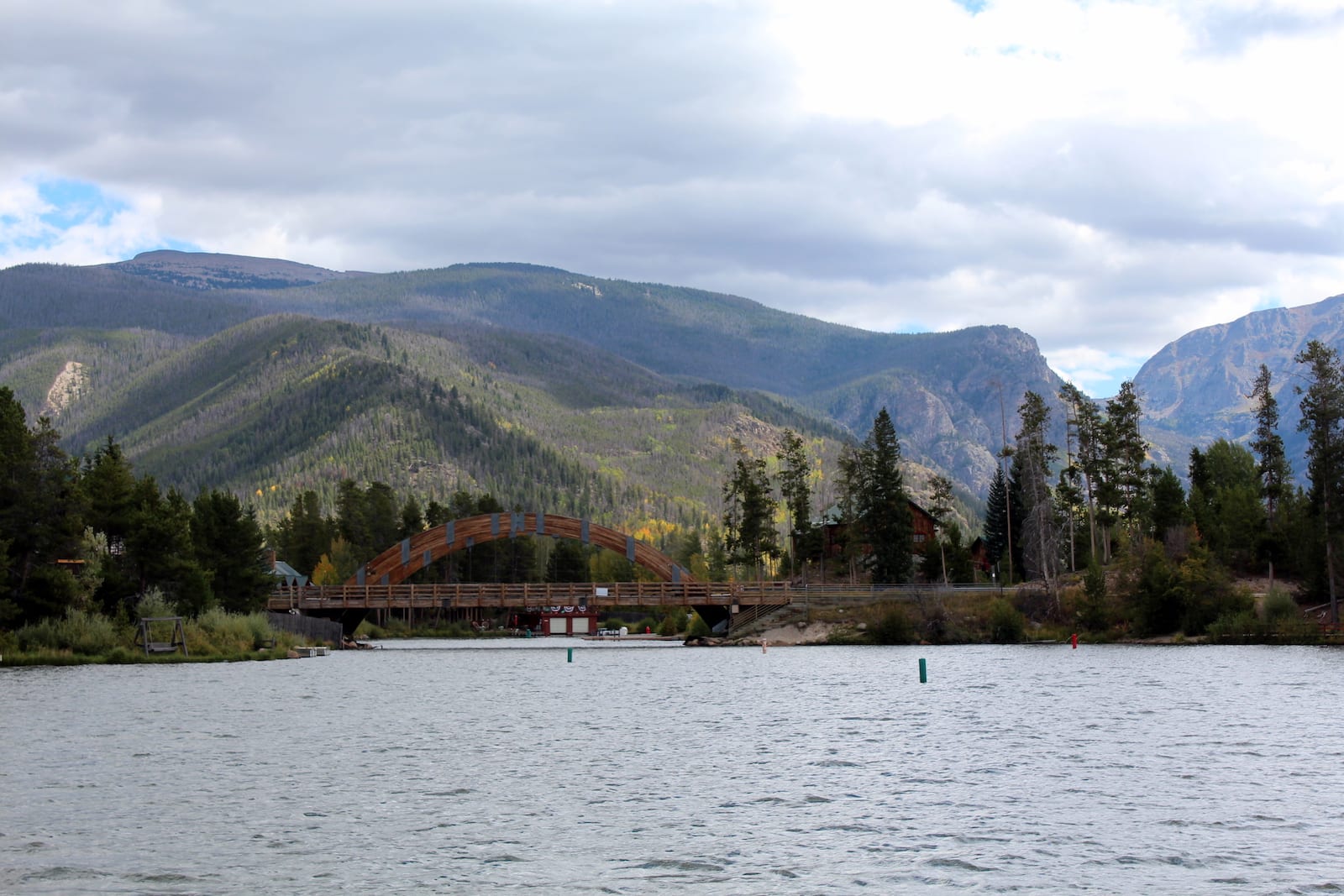 Sandwiched between Grand Lake and Lake Granby, this reservoir is a good additional spot to visit if you're traveling through the area or staying in the town of Grand Lake, which is right next door. Completed in 1946 after the end of WWII, Shadow Mountain offers eight miles of shoreline and 1,337 surface acres to enjoy through nearby campsites and small boats.
On the northern end of the lake, you'll find the trailhead for the Continental Divide National Scenic Trail, which offers a phenomenal hike leading up to the Shadow Mountain Fire Lookout. This is a free spot you won't want to miss. In addition to the campsites near the water, you'll find loads of great camping and vacation rental options nearby as well.
Turquoise Lake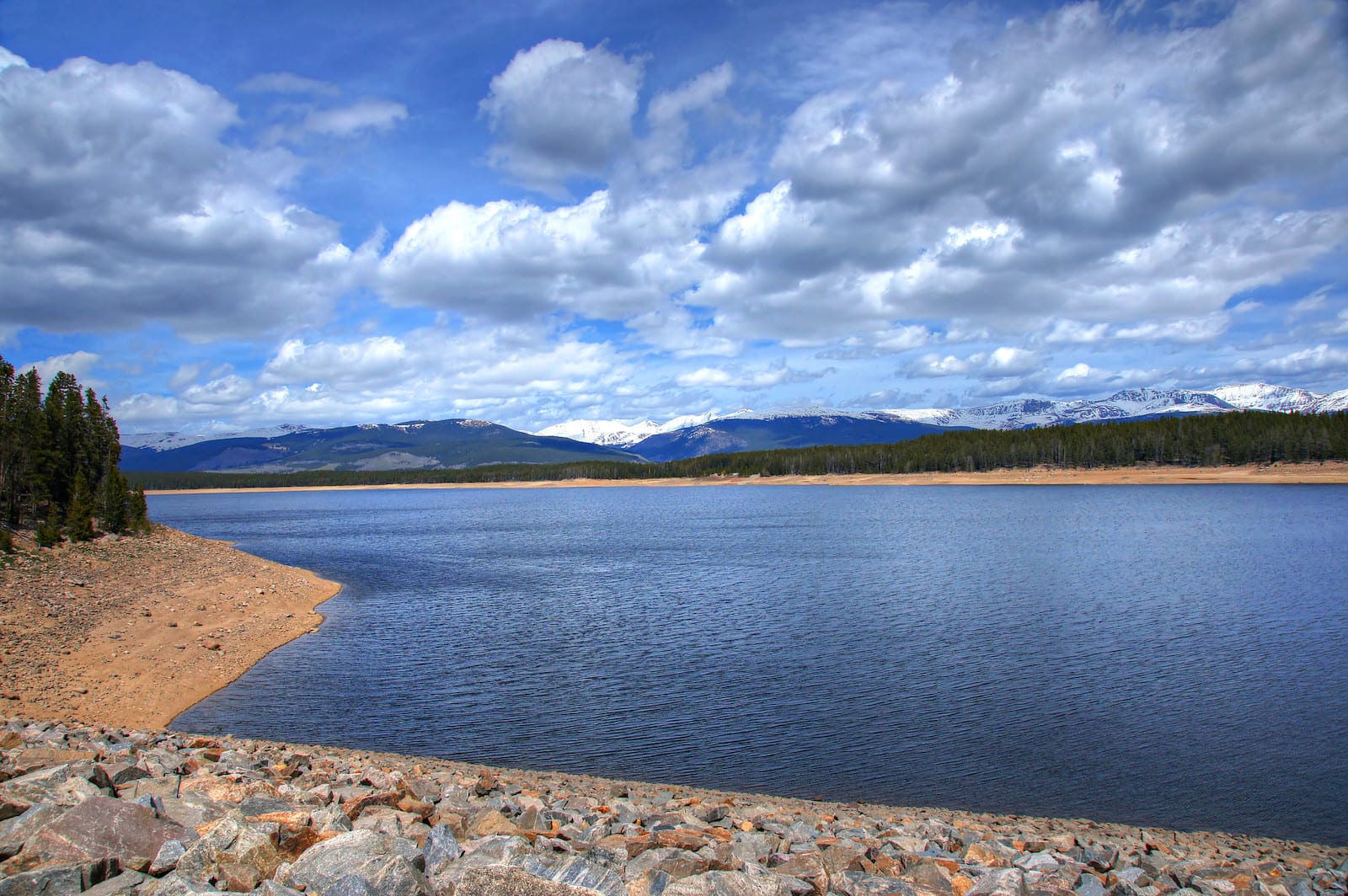 Known as the town of Leadville's "Sparkling Gem", the aptly named Turquoise Lake is one of the most scenic bodies of water in Colorado. With campsites named after local mining tycoons, this destination is committed to providing visitors with recreational opportunities that embrace Leadville's historical legacy.
It's surrounded by small waterfalls, fish-able beaches stocked with trout, and loads of places to picnic. Turquoise Lake is a rewarding destination that's easy for those living in Denver to get to if they're willing to make the 2-hour drive.
With an elevation of around 10,000 feet, you'll find all the conventional water recreational activities big mountain lakes offer, like fishing, boating, winter sports, and more, all conducted in the midst of some of the tallest, most scenic mountains in the state. The lake lies less than ten minutes from historic Leadville.
Jumbo Reservoir and surrounding lakes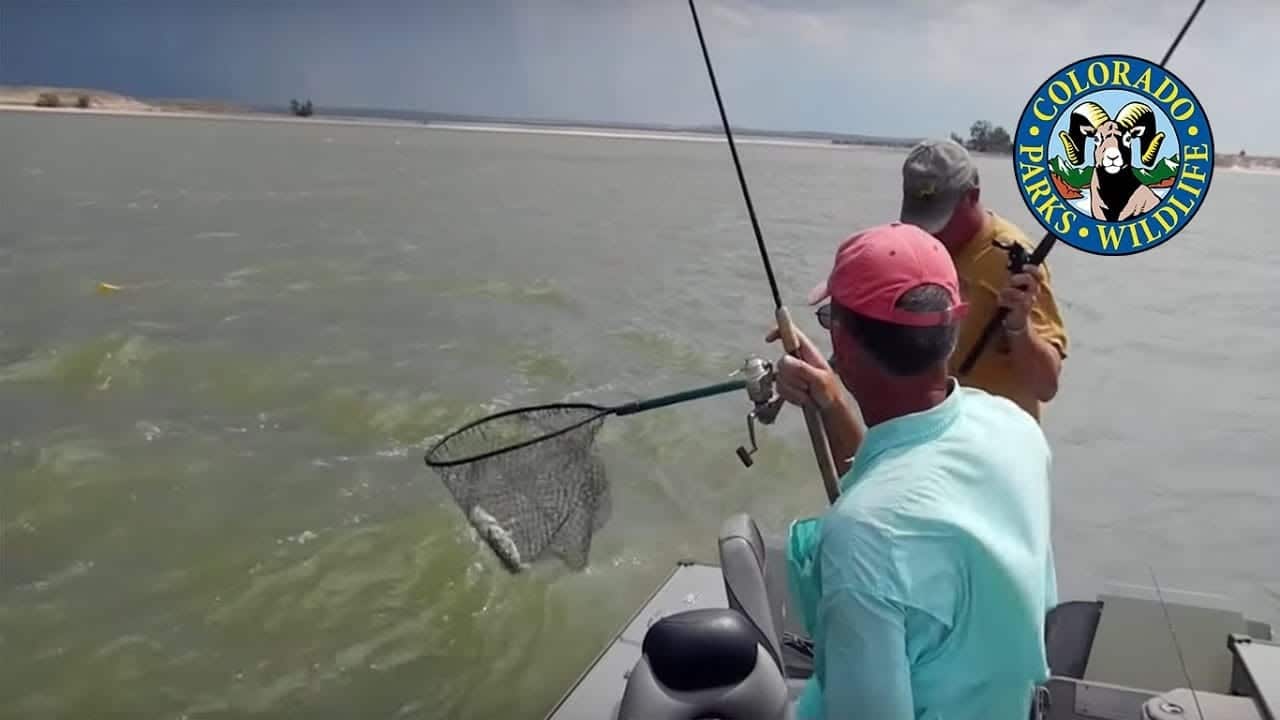 Whereas Turquoise Lake is aptly named, Jumbo Reservoir's small size makes its name a bit silly. So, why visit? This modest, off-the-beaten path body of water hosts some incredible hunting and fishing conditions and convenient campsites nearby that provide easy access to the water. Dove, waterfowl, pheasant, and rabbit are legally hunted at Jumbo, alongside loads of high mountain trout species.
Jumbo Reservoir State Wildlife Area might be small, but it's surrounded by a network of larger lakes that can also be accessed. Up at 9,800 feet, the Jumbo Campground offers conventional and RV-friendly camping, but if you're looking for a room for the night, you also have the option of crashing at the Mesa Lakes Lodge nearby. The reservoir is located near the town of Mesa, which aptly resides at the base of the Grand Mesa.
Standley Lake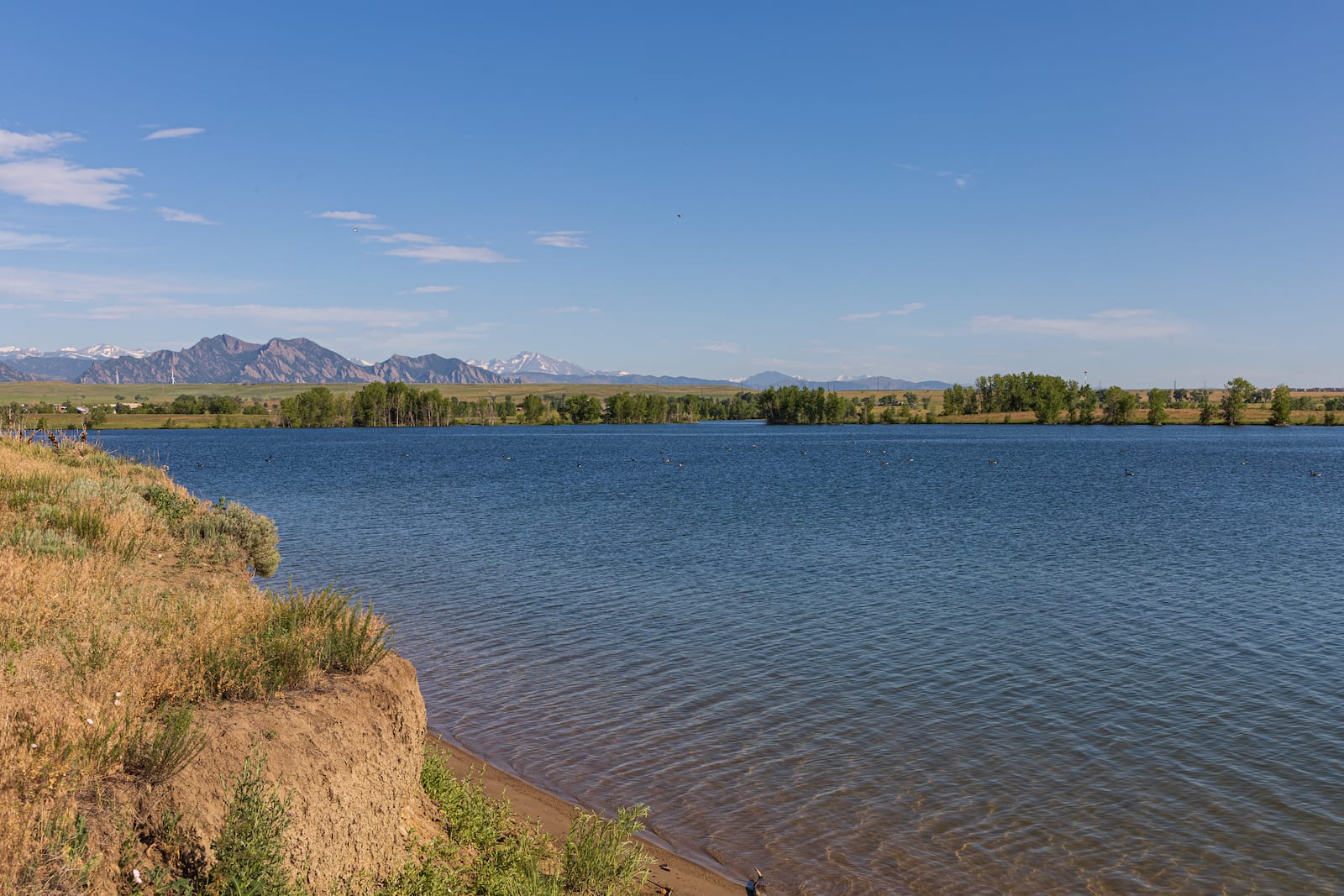 Located in the northwest Denver suburb of Westminster, Standley Lake is another Colorado body of water surrounded by sprawl, but that doesn't mean it's not special. Since 1993, bald eagles have been mating on the northwestern side of the lake. Because bald eagles mate for life and reuse the same sites, this portion of the lake is now protected and off limits for humans.
However, the rest of Standley Lake is a solid, modestly sized water destination offering paddling, boating, great fishing, camping, and even authentic tipi rentals. Purposed in educating the public and maintaining the lake's precious natural habitats, the surrounding park also offers special activities and informative nature programs.
Carter Lake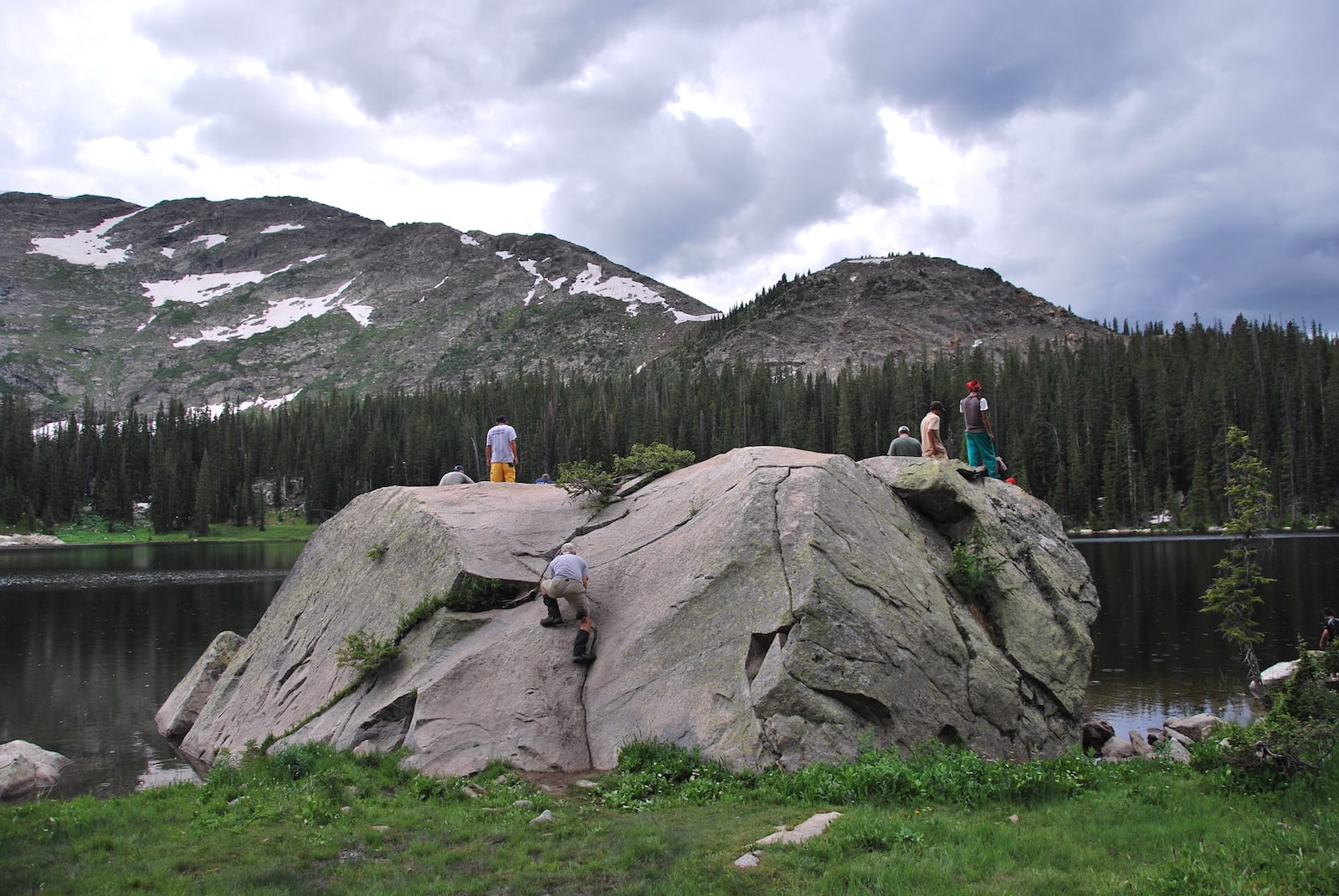 Our next body of water is another solid recreational option for Denver residents who don't want to travel far to enjoy fun and relaxation on the water. Located southwest of Loveland, Carter Lake offers typical water-based recreational activities like fishing, sailing, water skiing, camping, picnicking, and swimming, as well as a couple you wouldn't expect like scuba diving and rock climbing.
This 1,100 surface-acre reservoir is open year-round to the public and requires fees to enter the grounds and camp.
Compared to Colorado's more popular bodies of water, Carter Lake isn't big or notably scenic, but with two campgrounds and a marina that rents boats, there's plenty of fun to be had here, especially if you're in search of an uncrowded front range-based lake to explore.
Grand Lake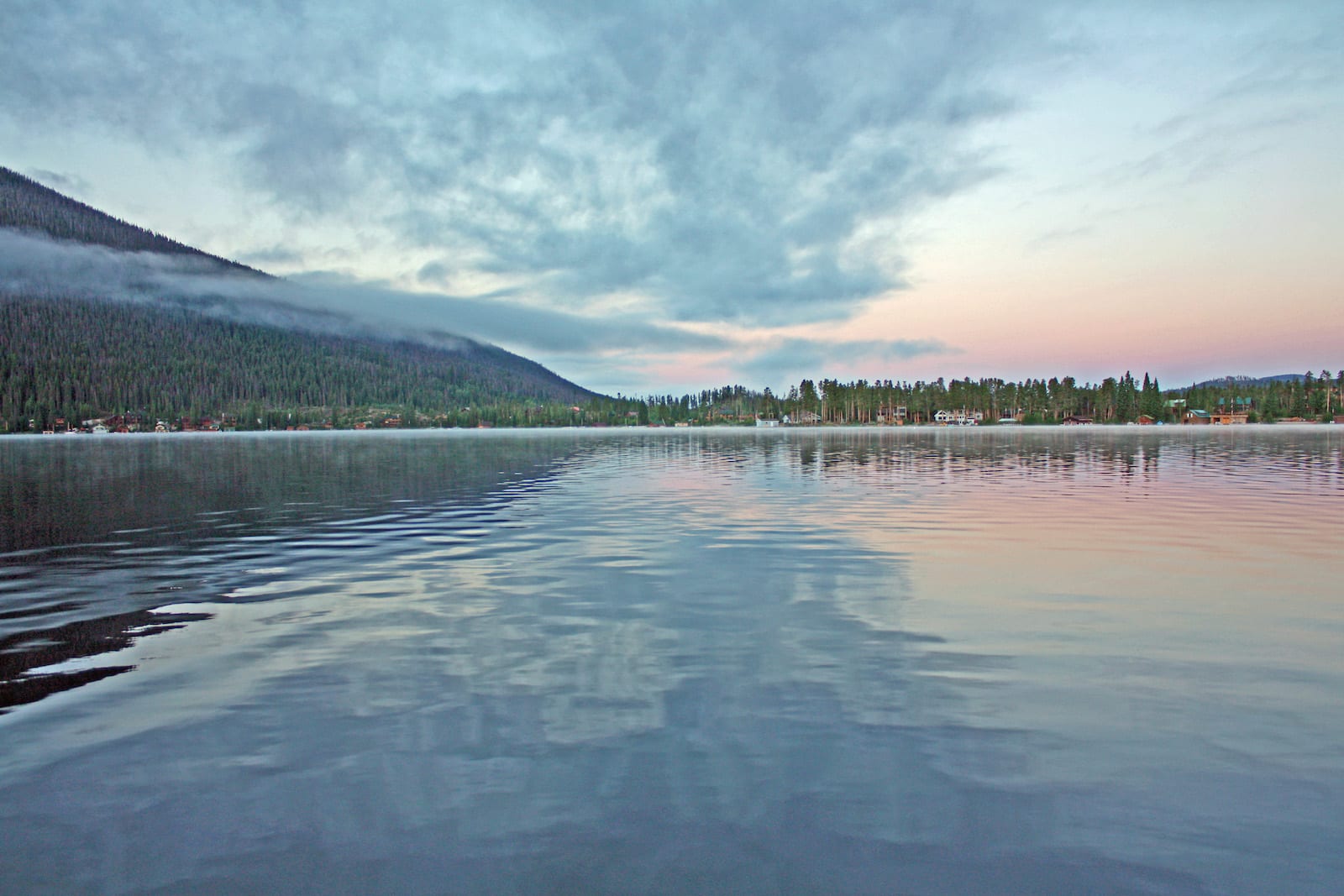 The town of Grand Lake is the perfect alternative to Colorado's growing number of mountain towns that many complain are overly expensive or even pretentious. The first thing you'll notice on a trip to Grand Lake is how shockingly beautiful the area is.
Unlike most lakes and reservoirs featured here, Grand Lake is a natural body of water––the largest in Colorado––, and you get the sense looking at it that you're in the presence of something serene and ancient.
The second thing you'll observe is the sweet town named after the lake, a charming, rustic spot you won't want to leave if you're passing through to the nearby Rocky Mountain National Park. You can take Trail Ridge Road back to Estes Park on your way back to the Front Range.
As far as recreational fun goes, this spot is pretty much unrivaled in Colorado. In addition to incredible fishing, boating, and an immense offering of local hiking and biking trails, visitors can also snowshoe, go-kart, golf, ATV, and raft in this area to their heart's content. Conventional and primitive camping is abundant near Grand Lake, as are charming cabins and home vacation rentals.
Lake San Cristobal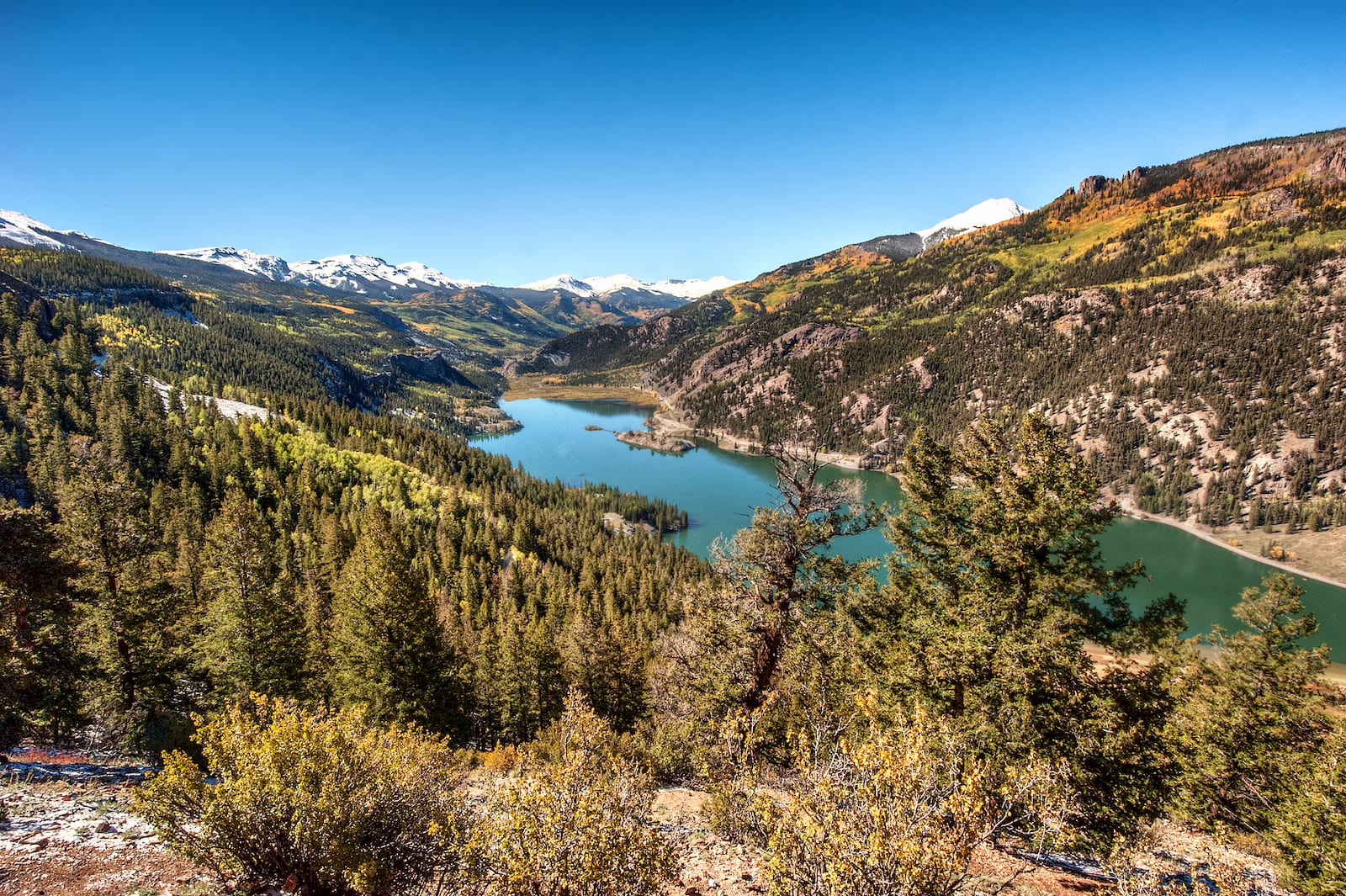 The second largest lake in Colorado, Lake San Cristobal is another body of water you'll have to go way out of your way to see, but you'll be richly rewarded if you do. From astounding views, and vast wildlife offerings including mountain wildflowers, beaver, and moose to some of the best stargazing conditions in the region, Lake San Cristobal is a place that will fill you with genuine wonder.
Located deep in the Rio Grande National Forest of southwest Colorado in the quiet, historic town of Lake City, this stunning lake is actually a natural dam that was formed 700 years ago by a massive rock slide of partially decomposed volcanic rock called the Slumgullion Slide. Today, visitors enjoy fishing, boating, RV and conventional camping, and wildlife viewing at the lake surrounded by some of the absolute best natural scenery in Colorado.
Trappers Lake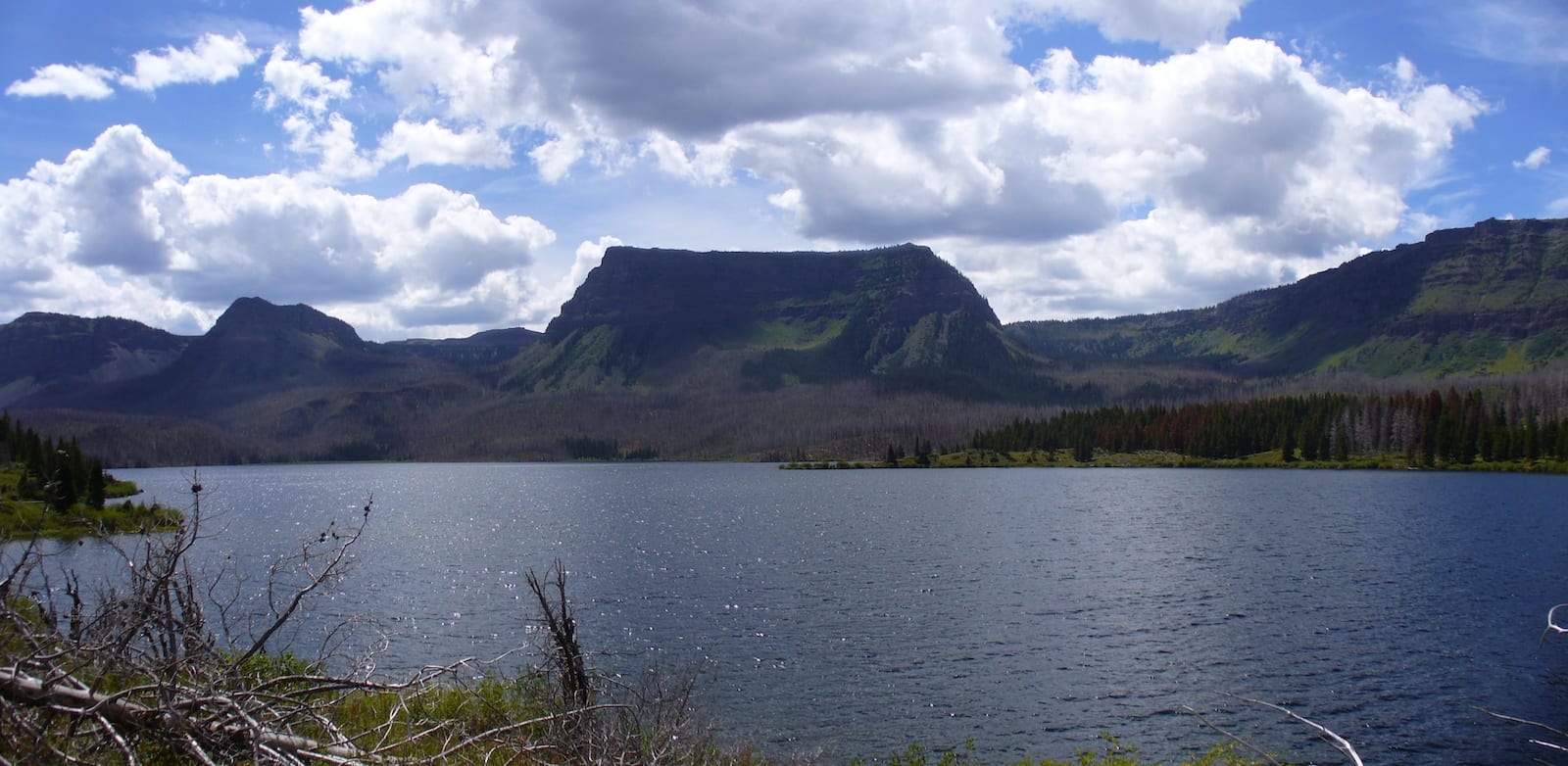 Last but certainly not least is Trappers Lake. It lies on the Flat Tops Trail, a national scenic byway connecting Yampa and Meeker in Northwest Colorado. The secluded natural lake is often cited as the third largest in Colorado. While this historic lake's surrounding landscape is scarred by wildfire, the pristine and absolute solitude of this place is sure to bless you. It's quite therapeutic.
Food and accommodations can be found at the Trappers Lake Lodge. With both camping and cabins for rent, as well as numerous guide-led activities like fly fishing and horseback riding, you'll never run out of things to do. The lake is nestled at 9,600 feet within the Flat Tops Wilderness, which is part of the White River National Forest. It's also the source of the North Fork of the White River.
Thanks for checking out the list of our favorite lakes and reservoirs in Colorado. Hopefully, you've found a couple of gems to add to your bucket list. Here's to getting your feet wet!