Nestled in the central Rockies west of Gunnison, Blue Mesa Reservoir is one of the best places to take to the water. It's actually the largest lake in Colorado that's entirely located within the state (Navajo Lake is bigger, but the majority of it is in New Mexico).
Blue Mesa is one of three reservoirs built on the Gunnison River, which are all part of the Curecanti National Recreation Area. The other two reservoirs are Crystol and Morrow Point. The park begins just west of Gunnison and follows the three reservoirs to Cimarron.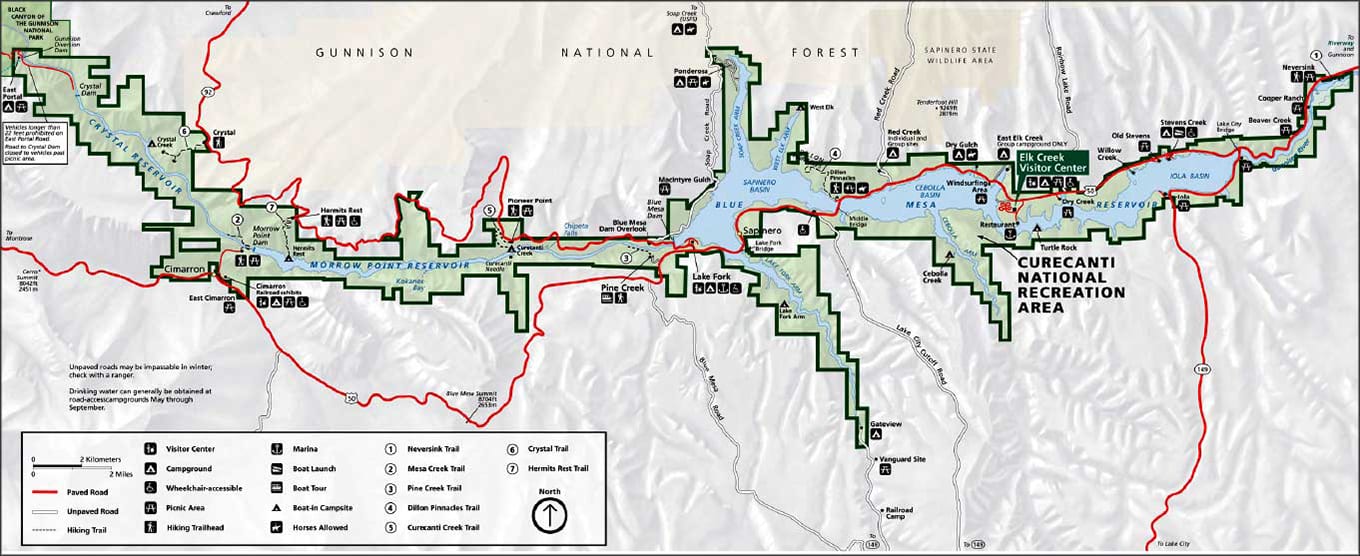 You can camp, fish, hike and boat at a number of locations along the twenty mile reservoir. Kokanee salmon and a variety of trout, which grow to trophy size, are the main fish species. We recently spent the weekend enjoying the Elk Creek section, sixteen miles west of Gunnison.
Elk Creek features a lakeside campground, marina and restaurant. The
Elk Creek Marina
offers full, half and hourly boat rentals, including pontoons, kayaks, standup paddleboards and aluminum fishing boats. You can also rent boats on the west side of the res by the dam, at the
Lake Fork Marina
. Both marinas rent fishing gear and have tackle shops with supplies.
Open mid-May to mid-September, from Thursday to Sunday, Pappy's Restaurant overlooks the Elk Creek Marina, offering a picturesque patio to enjoy lunch, dinner or just drinks. The fare ranges from burgers and pizza, to craft beer and root beer floats.
Another Curecanti area to explore is the Morror Point Reservoir. Fishing and non-motorized boats are permitted, but the catch is that you have to carry your boat and supplies down 232 steep steps. This keeps most people away, so you'll be rewarded with a lake practically to yourself.
In addition to camping at Elk Creek, you can camp on the shore of Blue Mesa at Lake Fork and Stevens Creek. There are a total of ten NPS campgrounds in the Curecanti National Recreation Area, including two group campgrounds.