Colorado has long been a 420 friendly state, with its laid back culture and progressive attitude. Few were surprised it became one of the first states (along with Washington) to legalize recreational use of marijuana in January 2014. Now you can experience both public group and private marijuana tours in Denver, year round.
While most long-time residents were already pot friendly, with over a decade as a medical marijuana state (since November 2000), outsiders took notice. People moved to CO in record numbers. Some looked to join in the growing industry (green gold), while others just heard about how great Colorado is from all the additional media attention.
This post is locally sponsored by My 420 Tours:
Best Marijuana Tours in Denver, CO
My 420 Tours was the first company to take visitors behind the scenes with organized public pot tours. Today, they host a range of exciting cannabis tours, complete with smoke friendly transportation and even 420 friendly hotels for out-of-towners.
Whether you're coming to Colorado in the summer or winter, spring or fall, or already live here, it's worth your time to explore the cannabis industry. Educate and entertain yourself during these historic times because great memories are the best souvenirs.
Tours are led by experienced guides, who will ensure your safety and make sure everyone has a good time! They are available year round in Denver, throughout the week, morning and night, depending on what you're looking for.
You must be 21 years or older to attend these tours, with a valid state or government issued ID. Tour schedules are listed below, with additional dates and times available during 4/20 week!
Marijuana for medical tour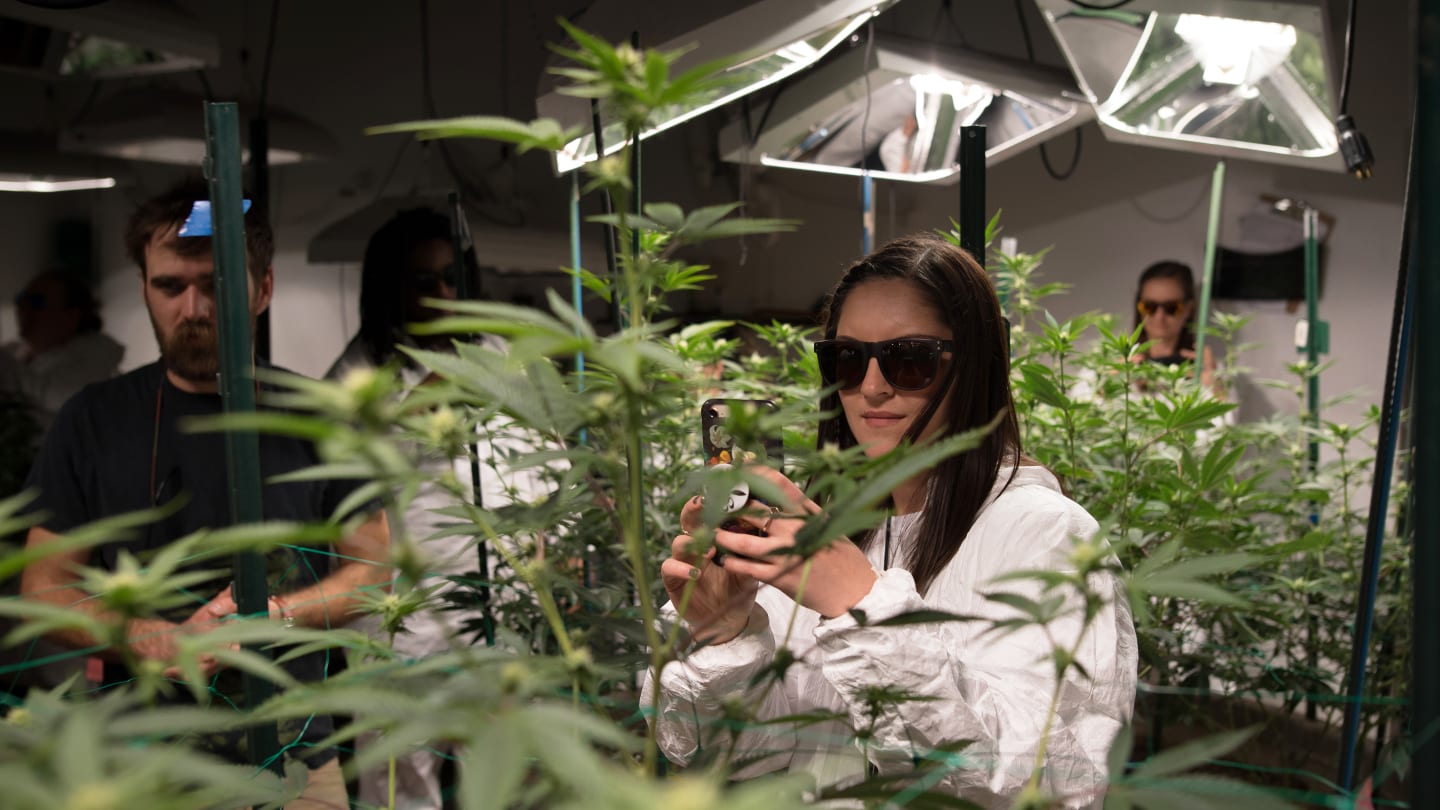 Cannabis and wellness have long been interlinked. It's time to discover why on the Cannabis Wellness Tour. This all encompassing tour uncovers the health and therapeutic properties of the plant, the science of the human endocannabinoid system, latest consumption methods, as well its long history, and current legal status. Learn the entire process from "seed to sale" at Verde Natural's artisanal "soil grown" cultivation facility and boutique dispensary. Tour includes transportation on the 420 party bus.
Every Sunday at 11am
Behind the scenes of a cannabis company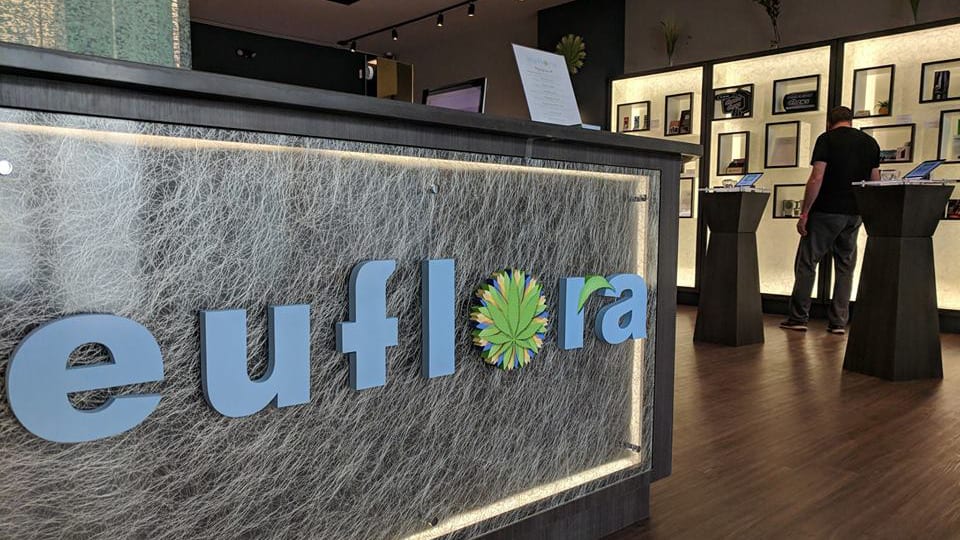 One of the Mile High City's top greenhouses and dispensaries, Euflora, hosts this one-of-a-kind tour. The 2.5 hour Marijuana Greenhouse Tour grants an insiders look at the world of Colorado cannabis. Consumption friendly transportation will take you around, allowing you to smoke, drink, eat and play on your way across town. Your first stop is a whopping 7,000 square foot greenhouse, where you'll see it all from clone to harvest. Afterward, you'll be chauffeured to Euflora's downtown Denver dispensary, right on the 16th Street Mall. Receive VIP treatment with deep discounts on product from friendly budtenders.
Every Tuesday to Friday at 11am
Craft cannabis and dank brews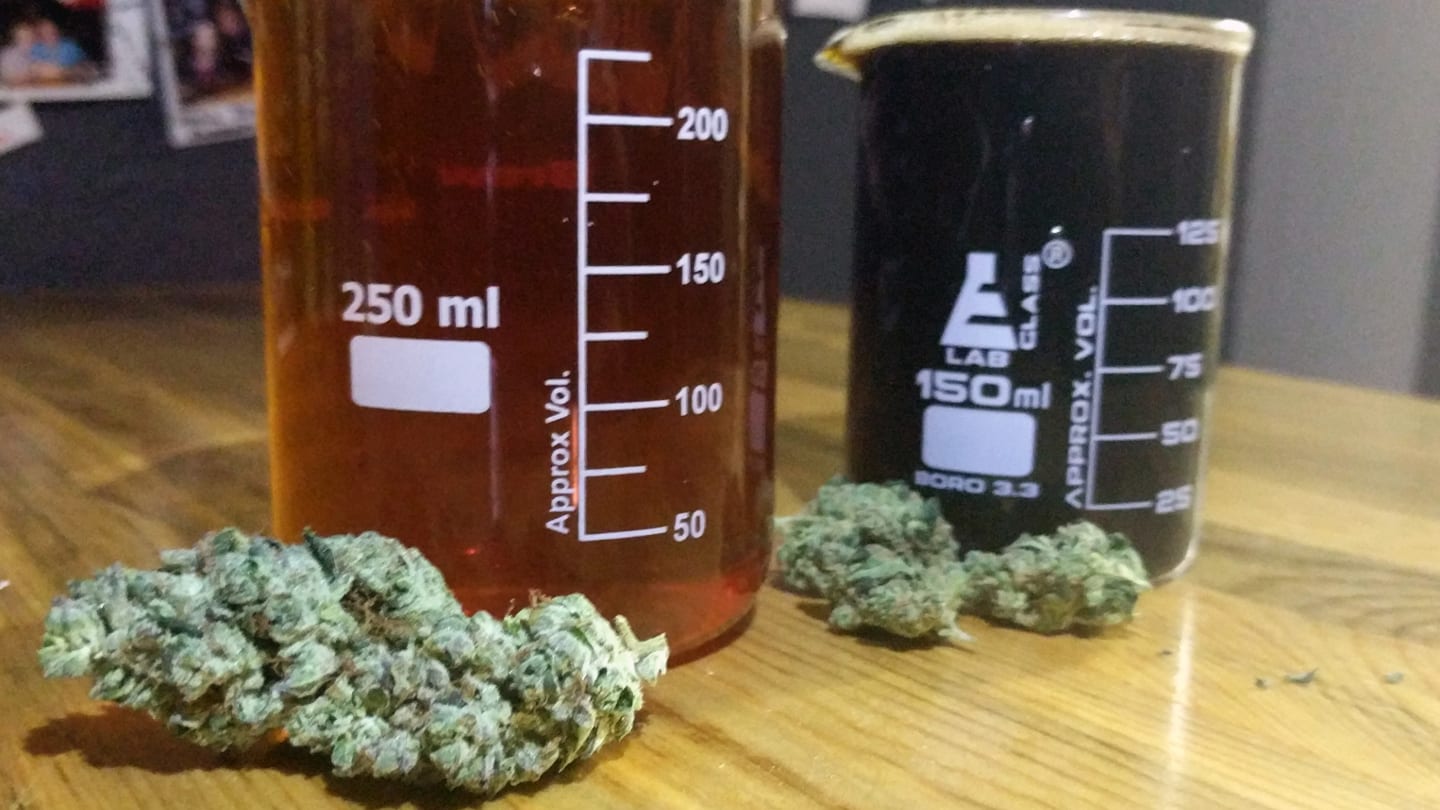 Beer and bud go together like peanut butter and jelly, which also pairs well with beer and bud. The Buds & Beers: Grow & Brewery Tour combines two of Colorado's favorite craft pastimes with a tour of how each is made. A pot and brew friendly transport guides you around, first to a giant grow house, then to two top dispensaries, and lastly a distinct new microbrewery, the Brewability Lab.
Every Thursday to Saturday at 2pm
Cannabis 101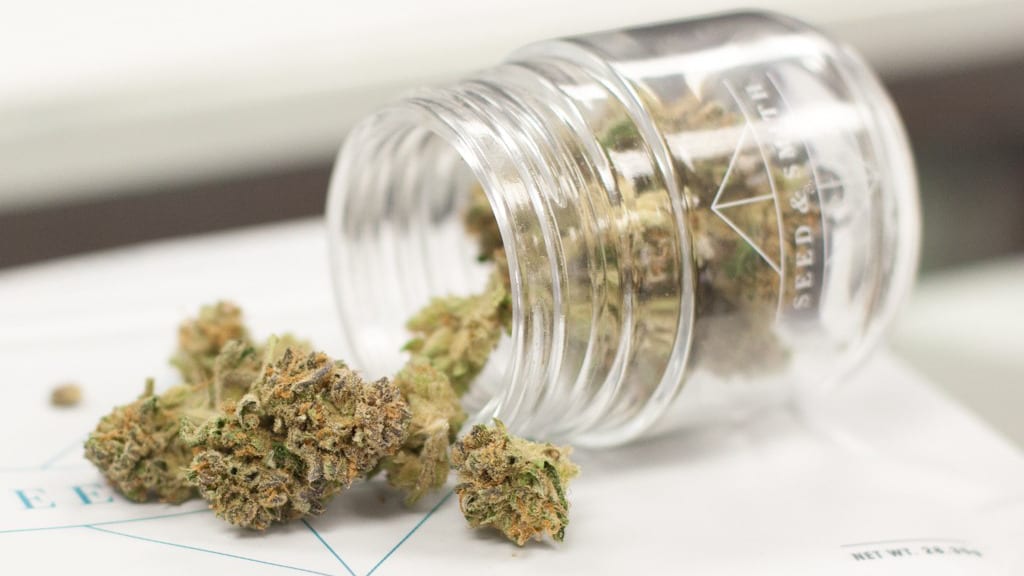 The 2 hour Complete Cannabis Tour provides a thrilling overview of all things pot, including cultivation, dispensing, strains and concentrates. A 420 friendly limo bus delivers you to Seed and Smith for an education unlike any other. Each segment of the cannabis production is on display behind the glass, including a vast grow house, extraction lab and packaging center. Look into the future of marijuana on this unique crash course.
Every Saturday 11:30am, Sunday 2:30pm, Monday 11:30am
Get your roll on and grub out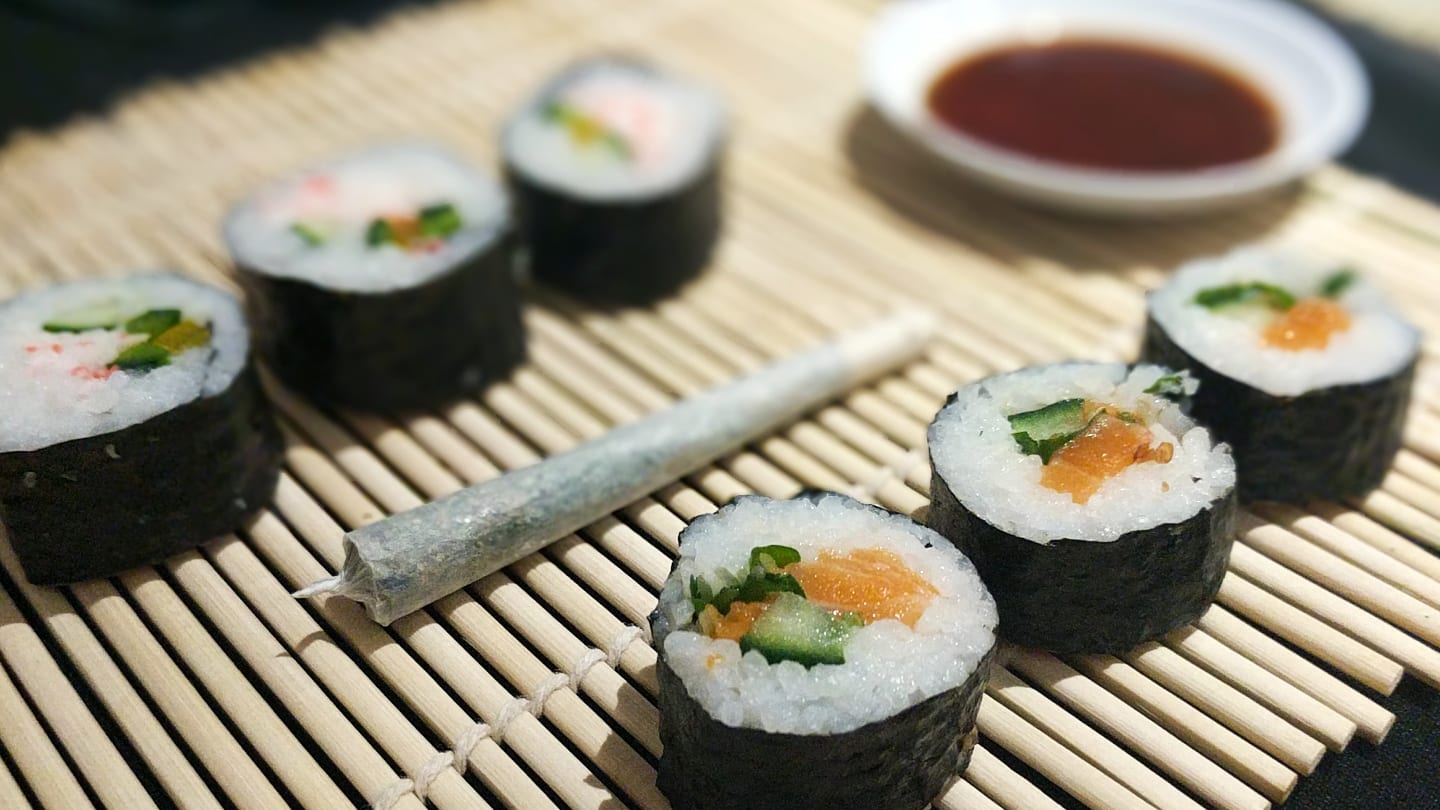 Form the perfect joint and roll authentic sushi in this Mile High-style night on the town. An executive sushi chef hosts the Sushi & Joint Rolling Class, which is open to all adults of drinking age, no experience necessary. Cannabis Chef Patrick Bailey teaches you how to create a great roll of sushi, along with contemporary trends in the world of sushi making. Cap off the evening with your new classmates at a cool RiNo neighborhood dining venue. Each person can make and eat up to three sushi rolls.
Every Thursday-Saturday at 7pm
Cook up more than just brownies
Whether cooking is a passionate hobby for you or just a means to feed yourself, learn how to make incredibly tasty pot-infused meals at the Cannabis Cooking Class. This 2.5 hour class is completely hands-on and of course, you get to eat what you cook.
This class is currently being redesigned due to venue licensing issues, with the possibility of relaunching this spring. You can fill out a form on the above link to be notified of its official reopening.
Concentrate on cannabis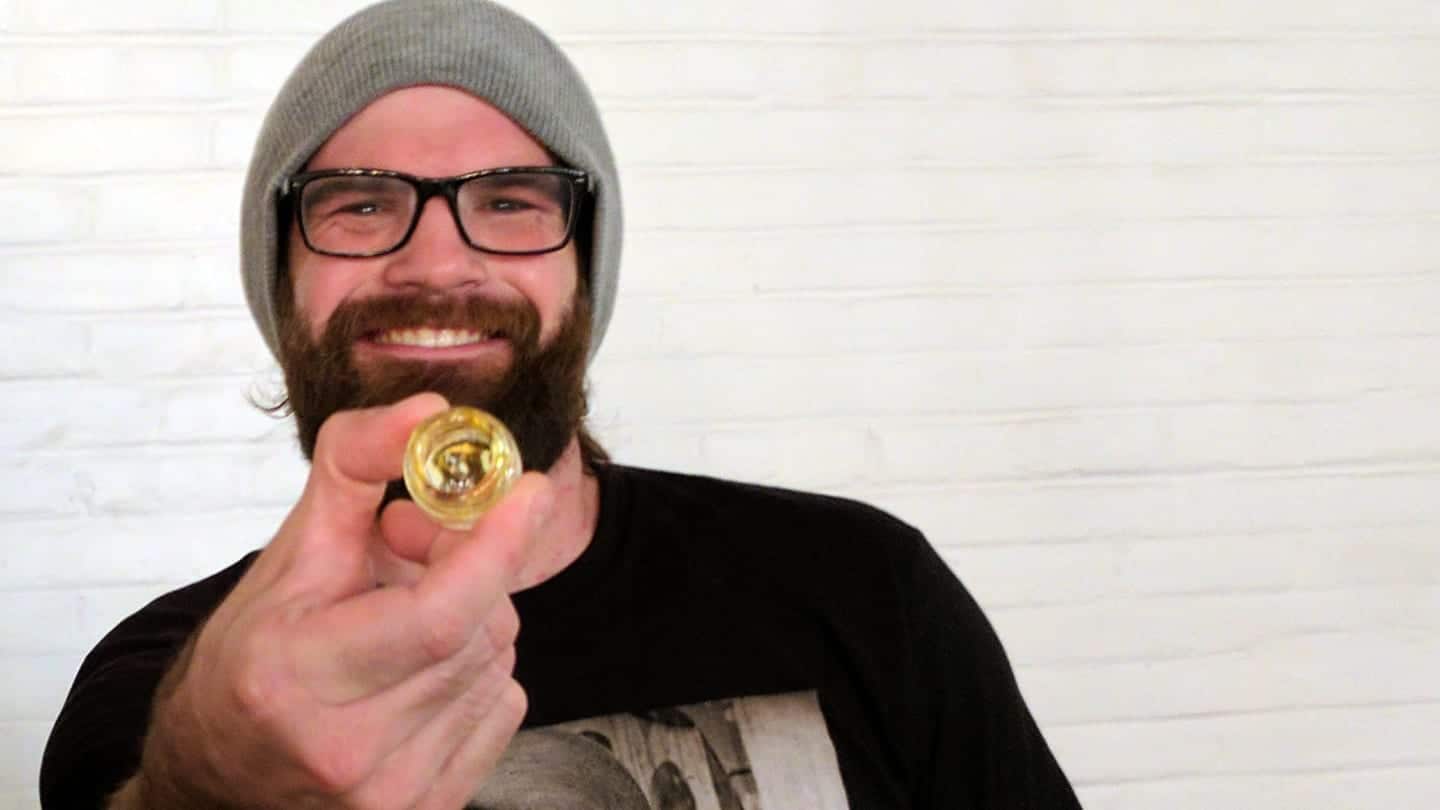 The world of cannabis has grown rapidly in the last decade and continues to evolve. Marijuana strains are stronger than ever, and concentrates are among the most popular forms of enjoying the plant today. Learn firsthand the different extraction methods and concentrate types on the Marijuana Concentrates Tour. A 420 transport delivers you to Euflora, a top dispensary where you'll receive discounts on select concentrates, then return for a VIP concentrate demo, showcasing the latest state-of-the-art consumption methods.
Every Friday at 4pm
Highly relaxing massage
Heal your mind and body with an Apothecanna cannabis massage, probaby the best type of massage that exists. Licensed massage therapists are available at their studio every day, or will set up shop in your room, pending availability. The Cannabis Massage uses CBD-infused oils, with no THC, so you get all the soothing benefits of marijuana, without any of the psychoactive properties. You'll be left high for sure, though only because your body and mind are in an extreme state of bliss. Choose between 60, 75 and 90 minute sessions.
Available every day
Pick up an indica and sleep well at a Mile High
My 420 Tours partnered with ten 420 Friendly Hotels, all nationally recognized brands of the highest standard. They offer a range of amenities and locations throughout Denver, and some are even pet friendly. You can even rent a vaporizer for daily use in your hotel room.
Pick your night(s)
Can't decide? Do it all!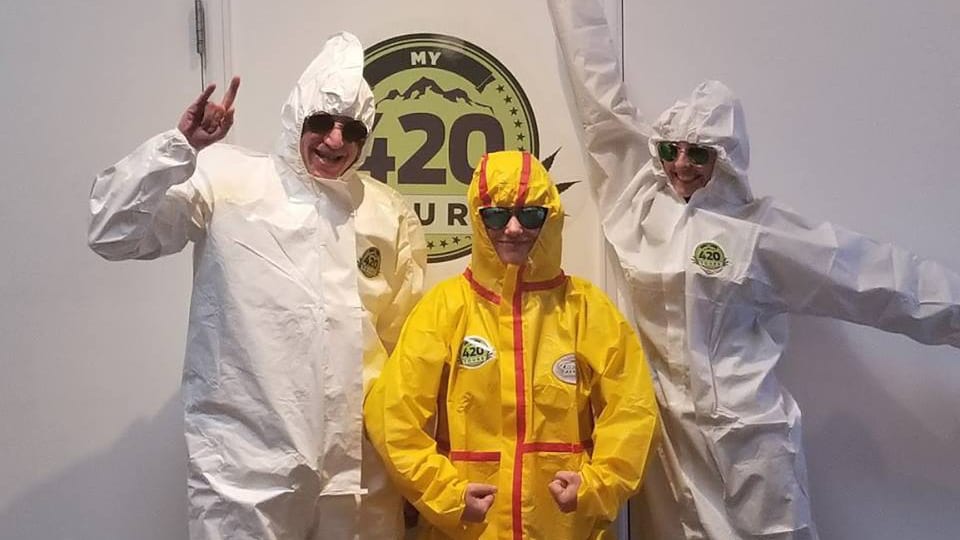 For those that want the ultimate and highest Colorado bud experience, then book the quintessential All-Inclusive Cannabis Vacation. It includes a two night weekend stay at an upscale 420 friendly hotel, along with a range of cannabis tours. Everyone gets:
Friday and Saturday night stay at top 420 friendly hotel
Complimentary rental Silver Surfer Vaporizer for hotel room
Round trip airport transportation with a private driver
Complete Cannabis Class
Marijuana Concentrates Class
Sushi and Joint Rolling Class
1 Grow & Dispensary Tour
60 minute Cannabis Massage
Cannabis Cooking Class
Cannabis Essentials Gift Bag
Uber/Lyft and dispensary coupons
Every weekend year round
It's time for a different type of vacation experience, one that Colorado does so well. Book your trip to the Mile High City and reserve your spot with My 420 Tours.