Hidden up amongst the highest mountains in the state, Leadville is a place of big adventure. The Lake County Seat has an array of things to do all year-long, from downhill skiing to hiking to an alpine train ride.
You'll find Leadville just off-the-beaten-path of I-70 from Copper Mountain, or north on Highway 24 from Buena Vista. The incorporated city lies at some 10,152 feet (3,094 meters) amongst the backdrops of Mount Elbert and Mount Massive. It boasts one of the state's loveliest historic district for strolling. If you need a place to stay, we've assembled the best hotels and top places to camp in and around town.
Year-round
Winter, spring, summer or fall you'll find unique attractions that you can do at any time of year. Mother Nature is always close by to Leadville at places like Turquoise Lake and the surrounding San Isabel National Forest. Pack your jacket though, at this elevation the temperatures always cool considerably at night.
Museums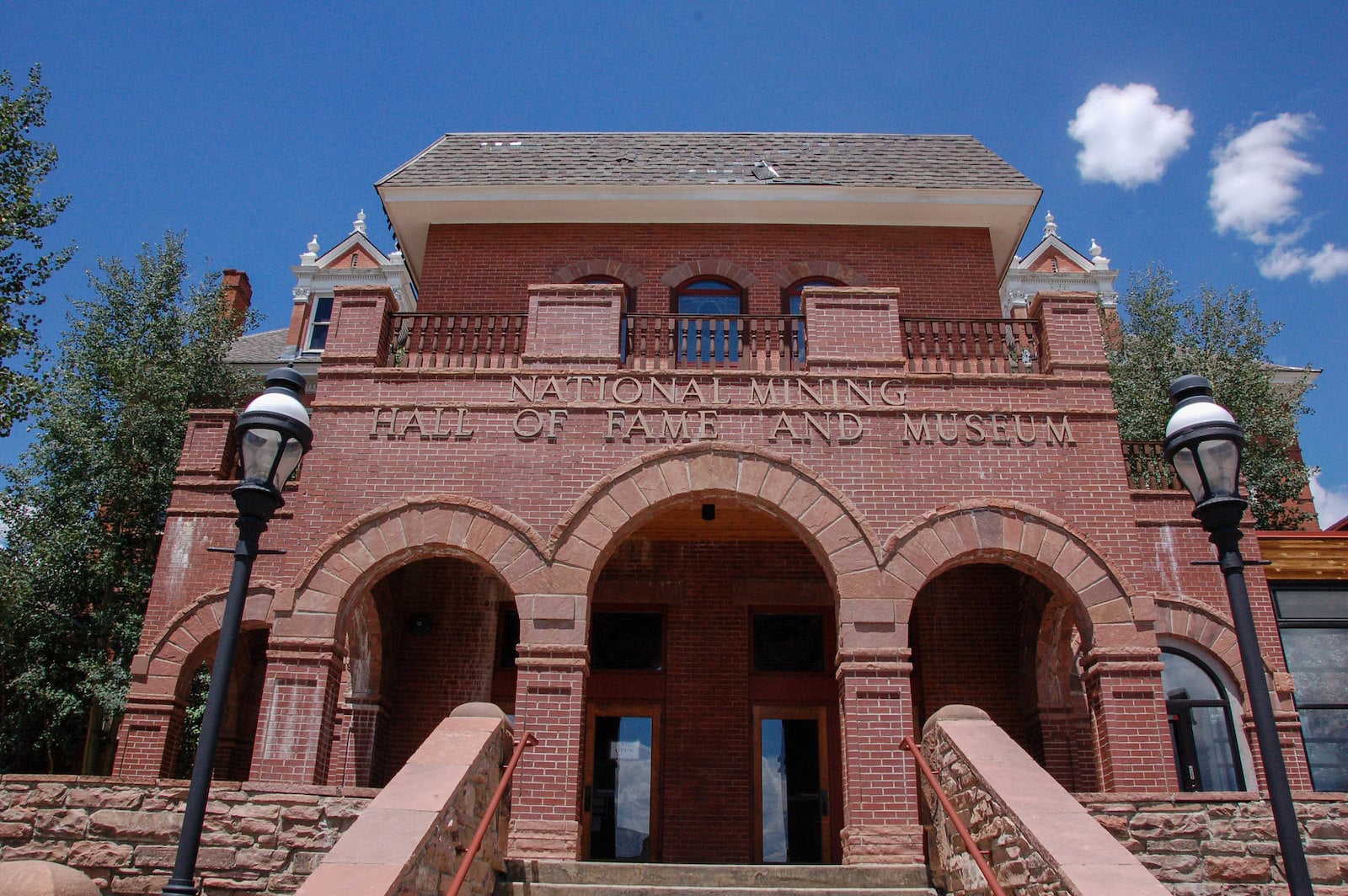 A number of fun and educational museums are located throughout town. One popular option is the National Mining Hall of Fame and Museum, which is located less than a block off of US-Highway 24 on West 9th Street. With a large collection of artifacts ranging from a dinosaur footprint to a 1923 car, this museum offers something to attract every sort of visitor.
One of the highlights of the museum is an authentic recreation of a mine with tracks, minecarts, and mannequins of miners and mules. The museum is open year-round, and tickets are available for purchase online.
Another historic site to visit on a trip to Leadville is the Tabor Opera House, a beautiful building built in 1879 by Horace Tabor, a local mining magnate. Besides being home to local performances and events, the Opera House also offers tours led by costumed guides. Visitors have the chance to see original stage scenery and countless other artifacts in the museum on the second floor of the building.
Camp Hale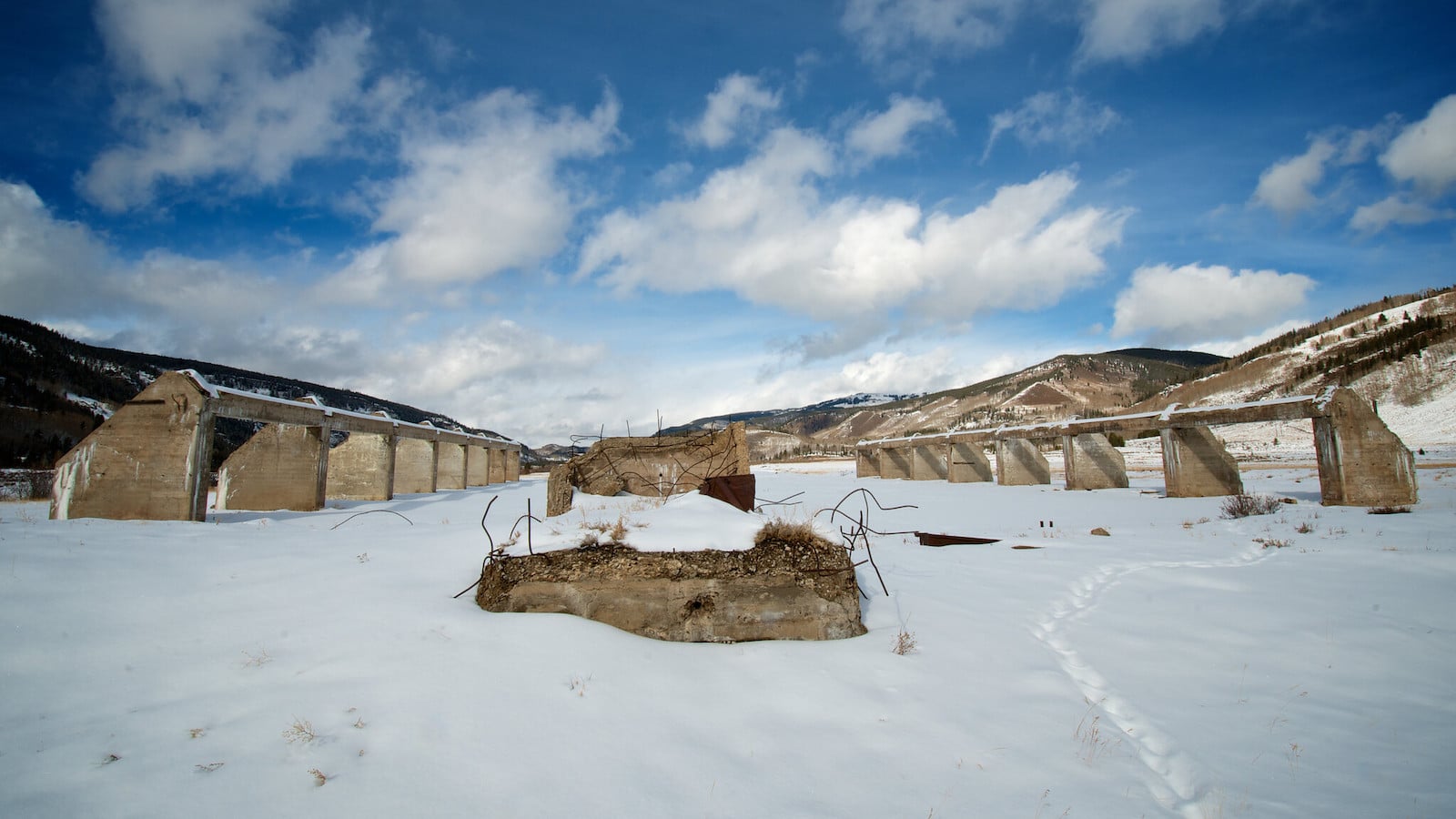 Originally used for training U.S. Army Soldiers and CIA Operatives, Camp Hale National Historic Site exists today as a picturesque site perfect for nature lovers and history buffs. First constructed in 1942, Camp Hale served as a practice ground for 10th Mountain Division soldiers learning how to survive and wage war in the mountains, but it was closed down in 1965 and eventually became a popular historic site in the mountains.
Although no original buildings remain, visitors are free to explore the foundations scattered around the area. For those interested in the unique military history of Camp Hale, be sure to read the interpretive plaques located throughout the site. For nearby camping, consider the Camp Hale Memorial Campground, which is operated by the Forest Service and located nearby.
Turquoise Lake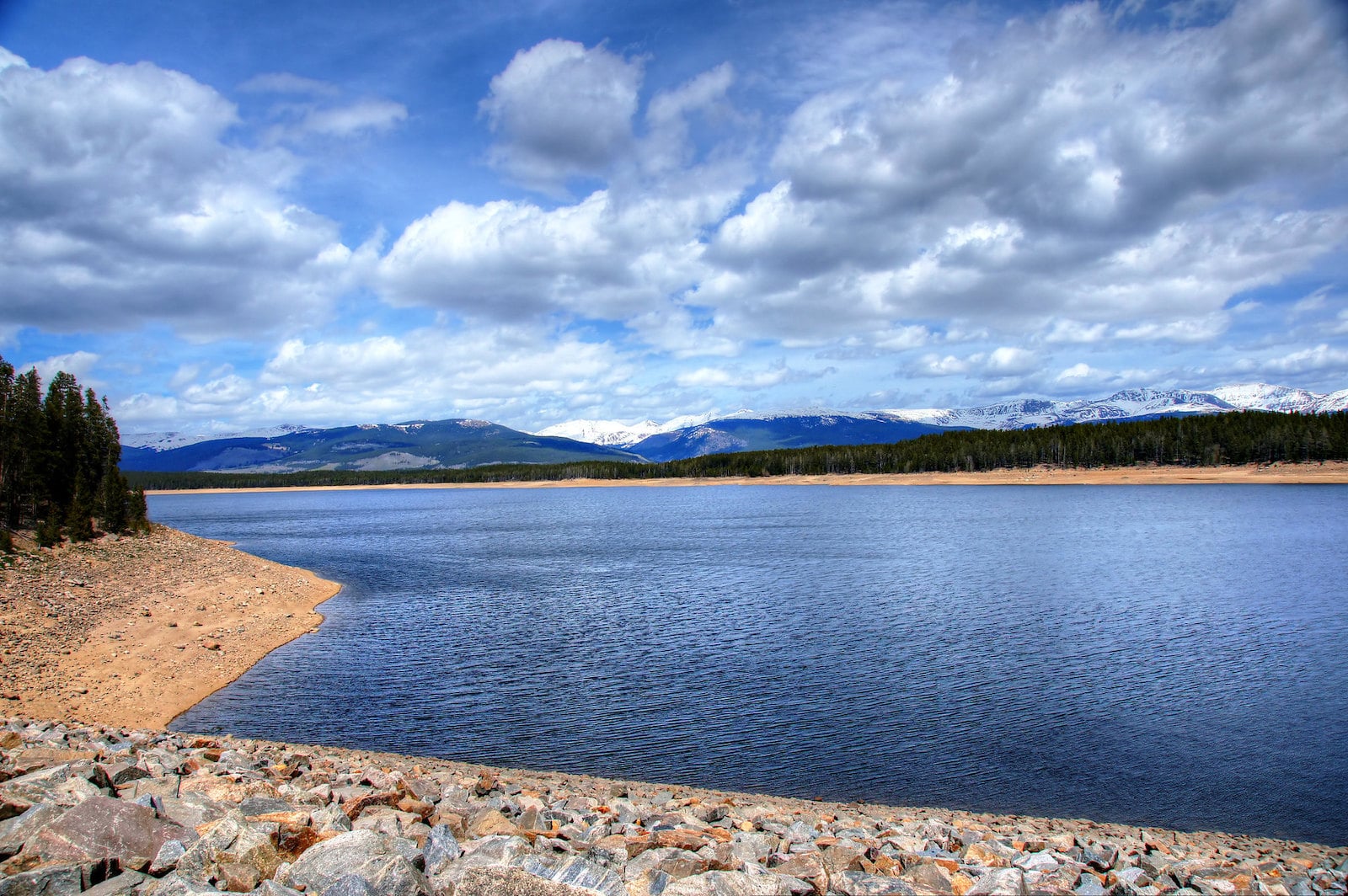 Located just five miles west of town, Turquoise Lake provides visitors boating, fishing, biking, and more. A perfect destination during the hot summer months thanks to its high altitude, locals and visitors alike flock this picturesque blue reservoir to cool off. Boaters can launch from Matchless Boating Site on the southeast side of the lake, and anglers will be happy to hear that Turquoise Lake is a prime place to catch brown, rainbow, cutthroat, and mackinaw trout.
Campers should consider reserving a site at the Baby Doe, Molly Brown, or May Queen campgrounds, all of which are operated by the Forest Service and named after historic figures and local mines in the area. These campgrounds feature lakefront sites as well as more secluded wooded sites, but they're all a short distance from the lake.
Road cyclists should be sure to bike the 15 mile paved loop around the lake, and mountain bikers and hikers have the option of heading out on the Turquoise Lake Trail.
Matchless Mine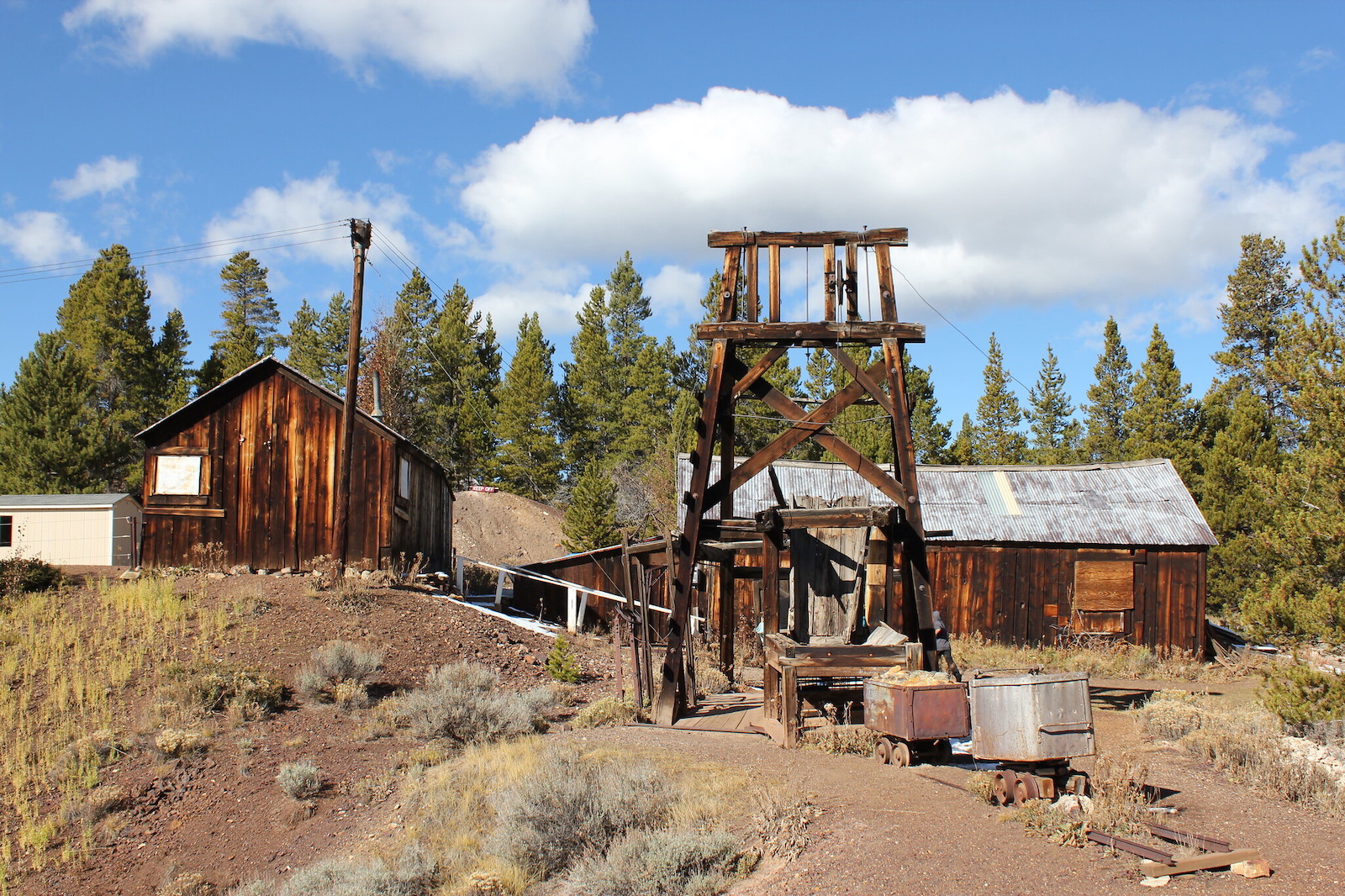 Matchless Mine is the site where Horace Tabor, one of Leadville's local legends, built his wealth in the nineteenth century from mining silver. Visitors to this historical site have the opportunity to see the original mineshaft and headframe that made Horace rich as well as the cabin where his second wife, Baby Doe, lived out the rest of her short life after Horace's death left her destitute.
Other highlights of the mine include a powder magazine, the original hoist house, and a blacksmith shop. Visitors should keep in mind that tours do not enter the mineshafts. Tickets are available for purchase online.
Leadville's Historic District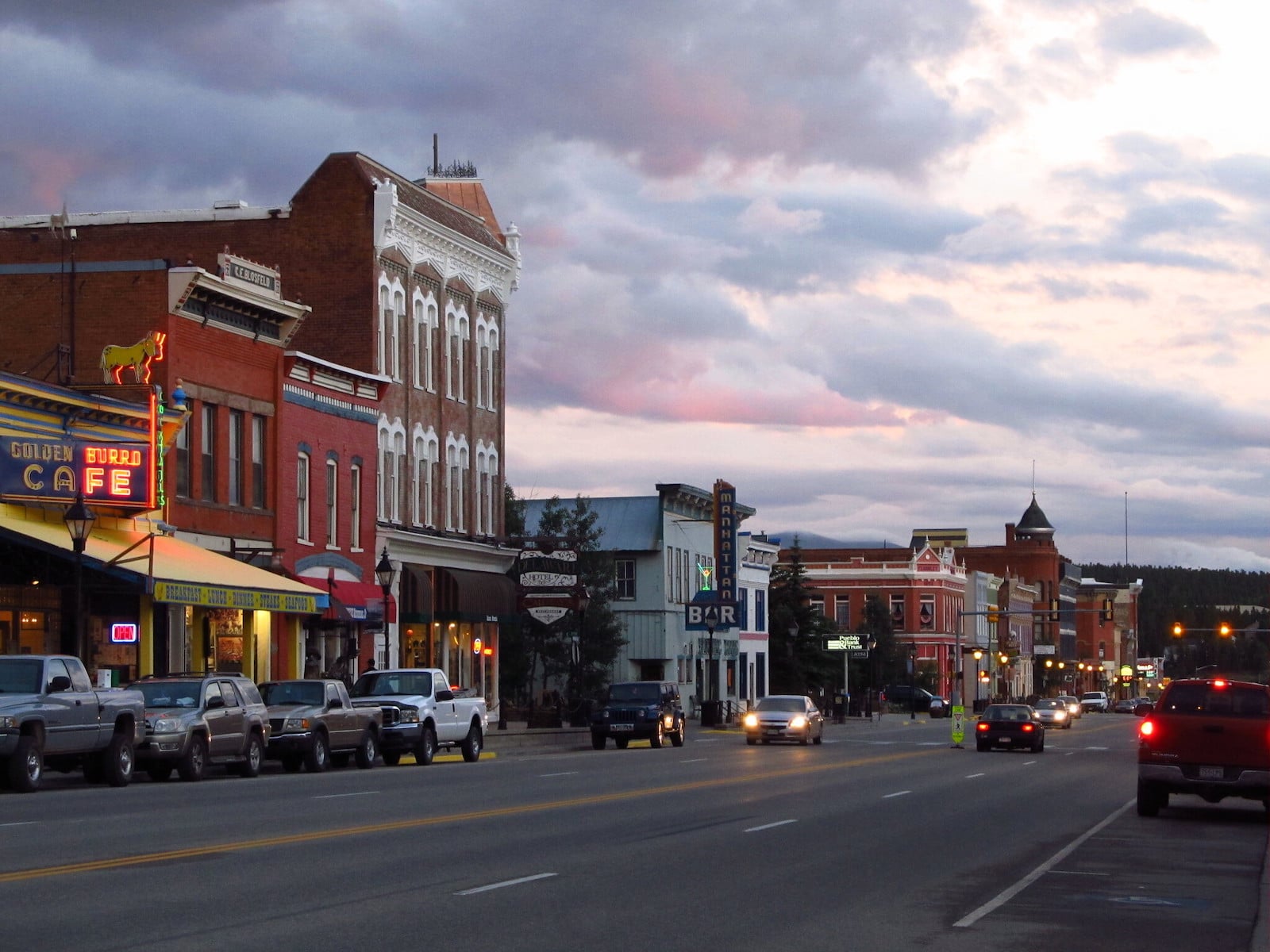 Downtown Leadville is home to a number of historic buildings dating back to the town's heyday as a mining boomtown. Visitors interested in the history of the town should consider embarking on a self-guided walking tour of downtown. With directions available on the town's website, this tour winds through the historic district stopping at the most interesting old buildings.
Besides beautiful structures with rich histories, the historic district is home to a number of modern shops and restaurants that are definitely worth a visit. The Legendary Silver Dollar Saloon, located on Harrison Avenue, the main drag, showcases an orignal 19th century ambiance, decor, and was a watering hole for John Henry "Doc" Holliday.
One of the highlights is Melanzana Outdoor Clothing, a company selling locally made clothing including beanies, hoodies, and more. Due to the store's popularity, visitors should keep in mind that appointments may be required for shopping, and only two items may be purchased per appointment. Appointments can be made in-store or online.
Summer
While the cold weather at this elevation certainly keeps people out of town during the winter, come summer, people flock to Leadville to escape oppressive heat elsewhere. The main attraction is nature, which lies in all directions, so pack your hiking boots, fishing rod, camping gear, whatever you're in to, and make the trek up here.
Hiking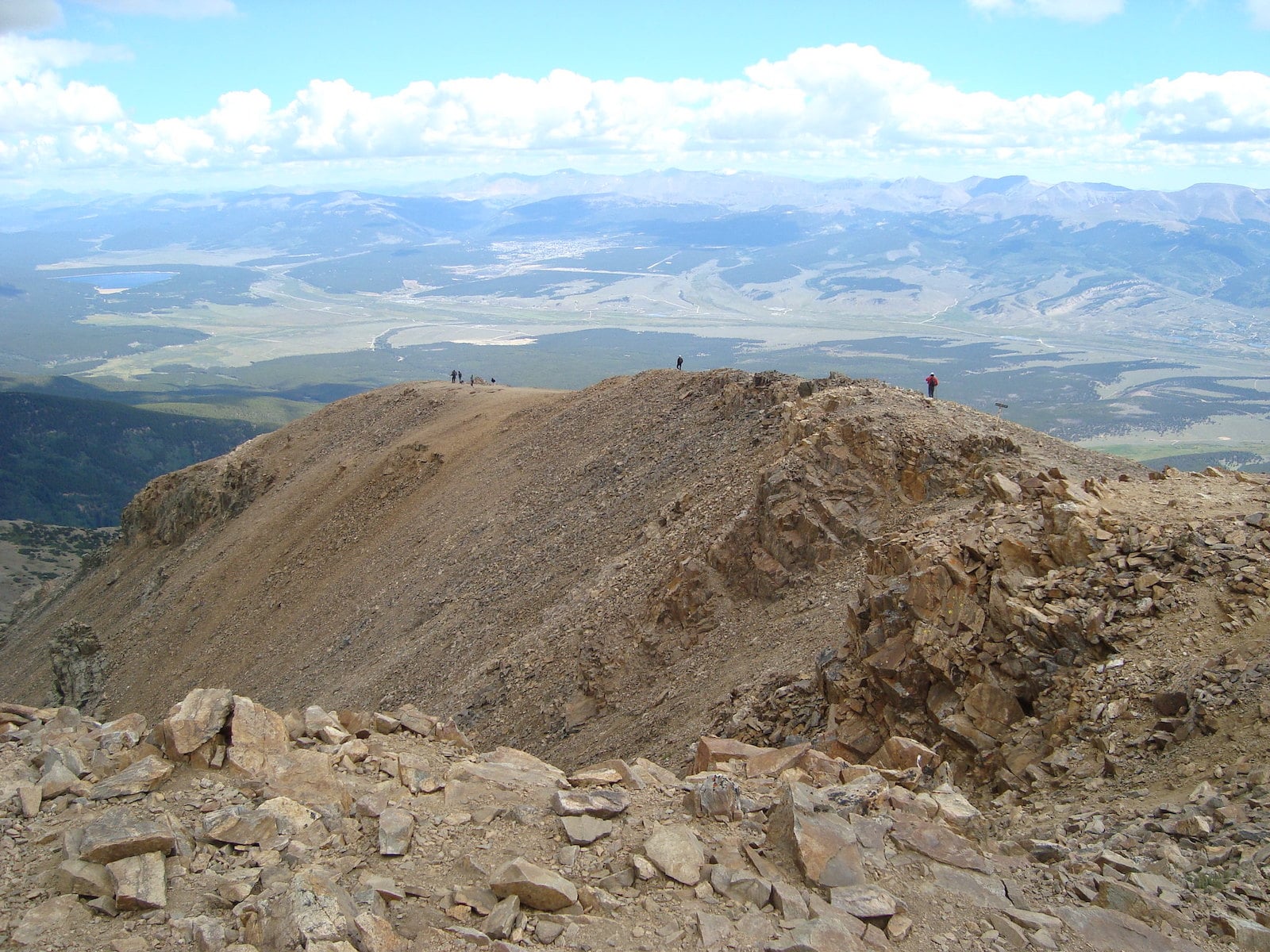 Great hiking is abundant in the vicinity of Leadville. For visitors looking to conquer one a 14er, consider Mount Elbert, which is Colorado's highest peak at 14,433 feet. The most popular route to the summit is on North Elbert Trail. Clocking in at 4.3 miles with 4,400 feet of elevation gain, this is a relatively short (about 6 hours roundtrip) but strenuous hike. The trailhead is located off Halfmoon Road.
The Colorado Trail, which runs for 486 miles from Littleton to Durango, passes near Leadville, making it another popular option for hiking. The closest access points to town are at Tennessee Pass Trailhead, Timberline Creek Trailhead, and Mount Massive Trailhead. The Colorado Trail has an average elevation over 10,000 feet, so it's sure to be a picturesque trek.
Leadville Colorado and Southern Railroad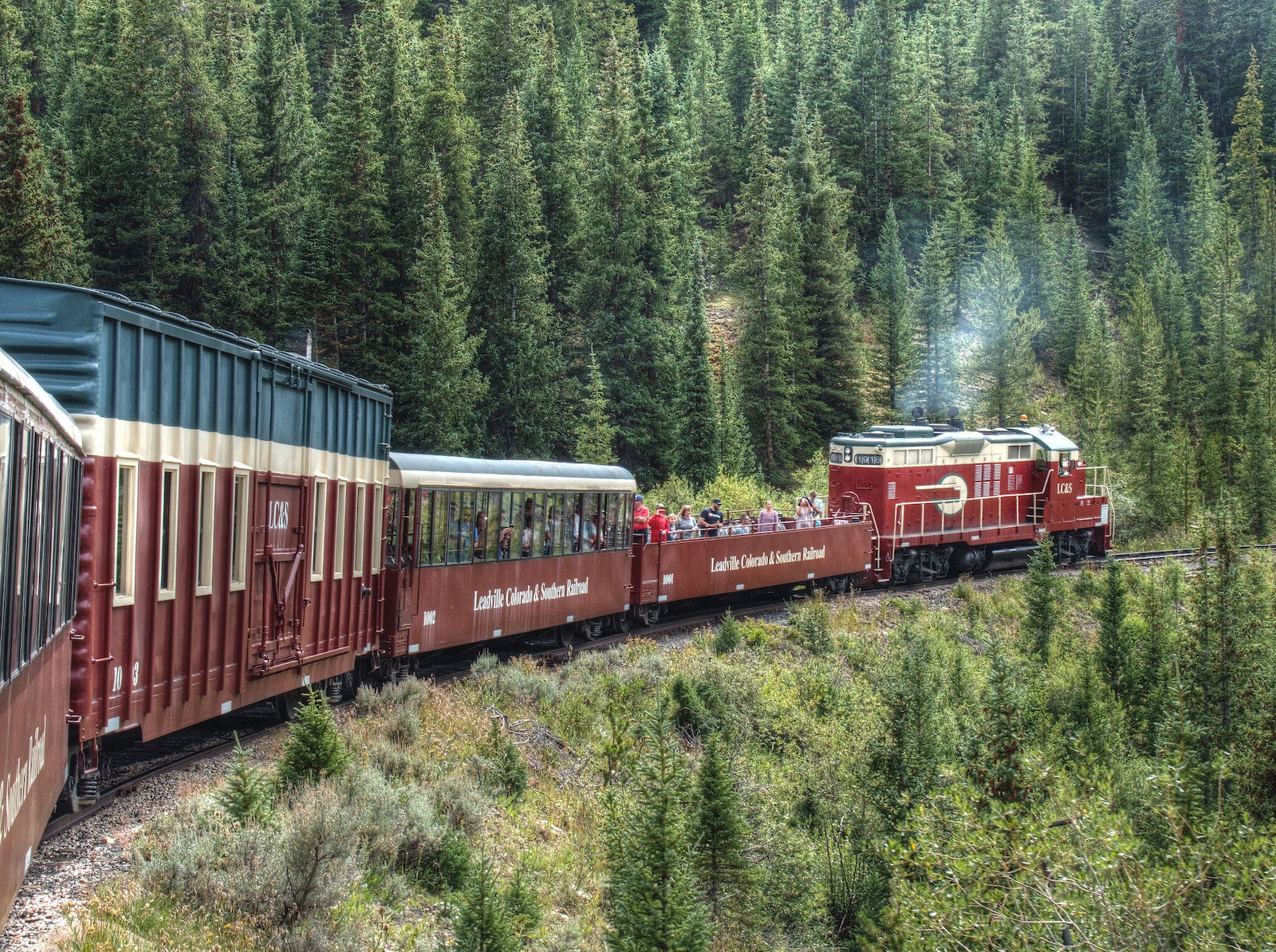 One of the best ways to see the beautiful wilderness that is abundant near town is on the Leadville Colorado and Southern Railroad. With rides lasting for 2.5 hours that wind through the San Isabel National Forest, passengers are met with picturesque views of Mt. Massive and Mt. Elbert. Visitors can choose between general seating, which includes open and covered cars, a lounge car with booths, or even a ride in the engine or caboose.
Train tickets can be purchased online or by phone. Passengers are welcome to bring food and drink onboard the train, but no outside alcohol is permitted. Additionally, there is a gift shop and concession stand located on the train.
Twin Lakes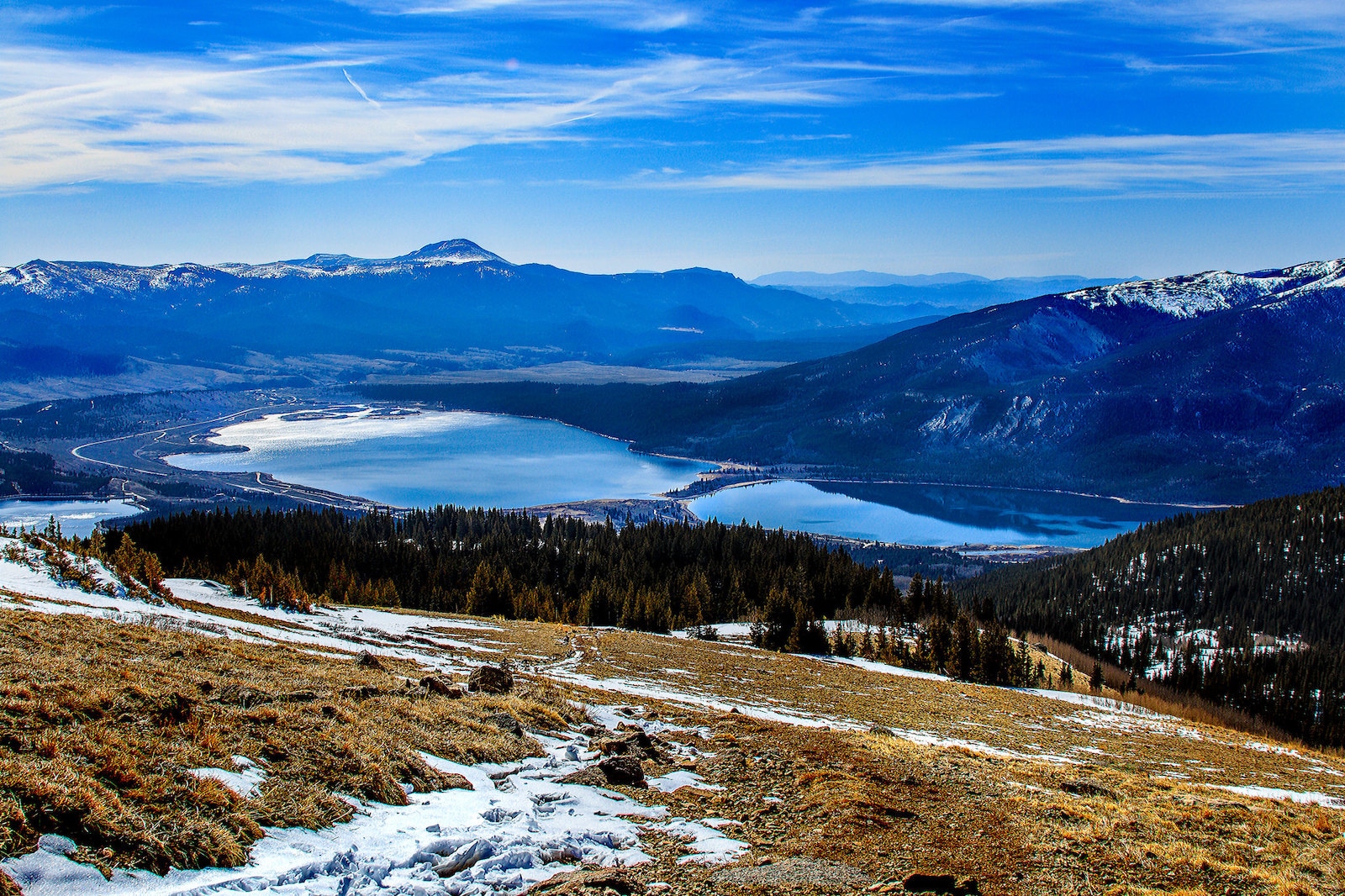 Located outside of Leadville on Colorado Highway 82, Twin Lakes is a small, unincorporated hamlet named for the beautiful set of lakes located directly to the east. There isn't much to see in the town itself, but visitors should consider stopping at Twin Lakes General Store or the visitor's center.
The main draw of the area are the lakes themselves. Popular activities on the lakes include boating, kayaking, and fishing. There are boat ramps on both lakes which make access easy. Additionally, hikers and mountain bikers will enjoy exploring the trails that work their way around the lakes. Also, Twin Lakes is located in close proximity to the South Mount Elbert Trailhead, which is one of the access point for Colorado's highest peak.
Leadville National Fish Hatchery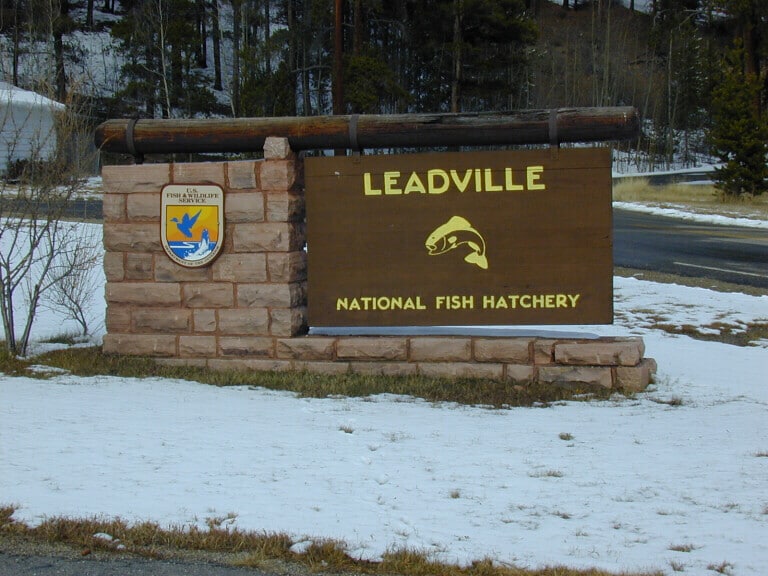 Operated by the National Fish and Wildlife Service, the Leadville National Fish Hatchery is one of the oldest operating fish hatcheries in the country, since 1889. Responsible for producing trout that are distributed all across the Rocky Mountains, this is a great educational stop near town.
Visitors should be sure to take the self-guided tour of the hatchery and walk the mile long nature trail. After enjoying a visit, consider stopping for a snack or for lunch at the picnic tables and playground located in front of the hatchery.
Winter
With its own ski area, Cooper, plus relatively quick access to the handful of resorts in Summit County and nearby Eagle County, Leadville makes a lovely winter base for those wanting to escape the crowds. Experience a true alpine holiday amongst the snow in the country's highest incorporated city.
Dog Sledding Tours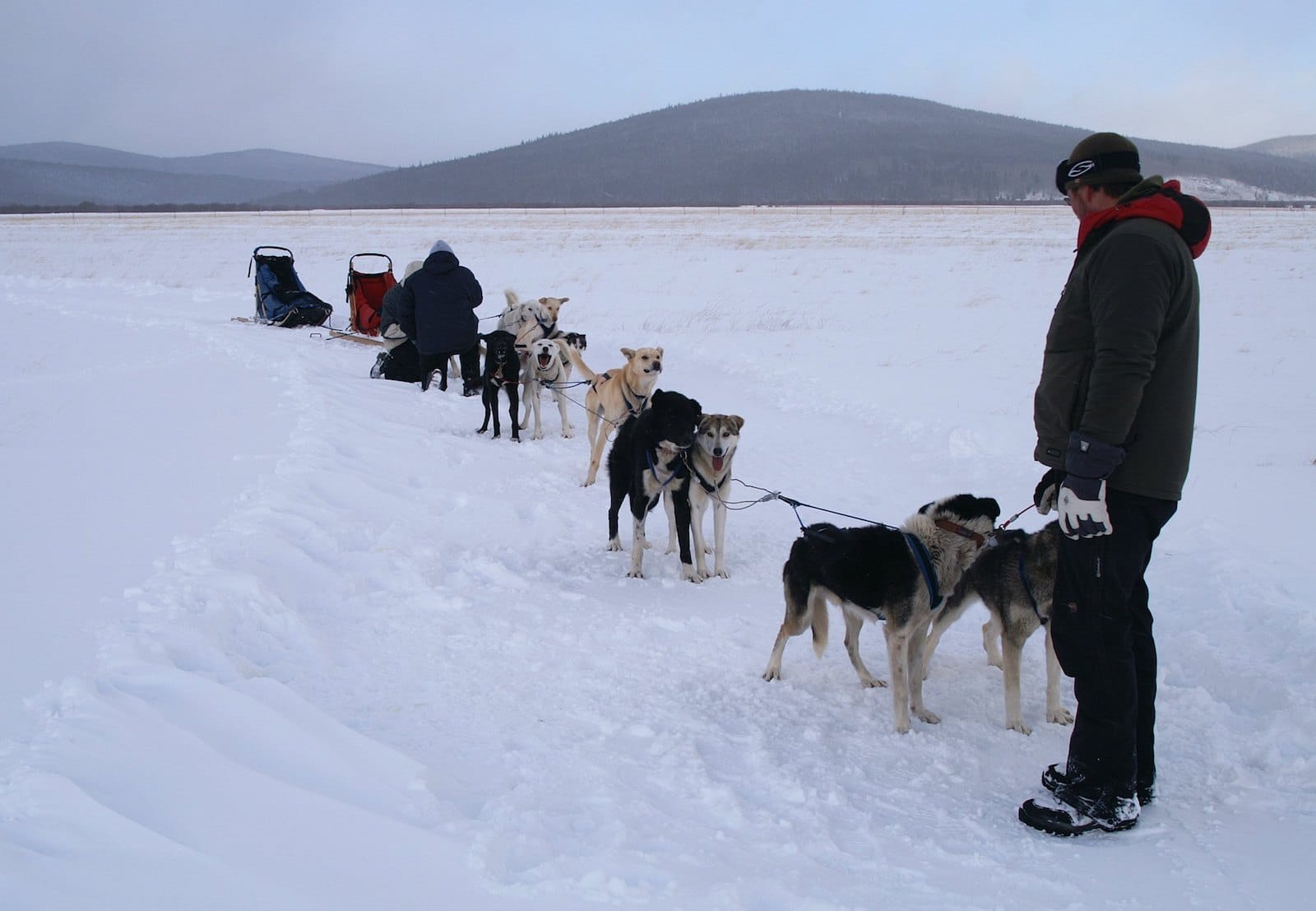 One of the most unique and fun activities for a winter holiday near Leadville is a dog sledding tour. These rides are perfect for dog lovers, adventurers, and anyone who loves the idea of gliding through central Colorado's beautiful wilderness on a dog-powered sled.
Two companies feature tours near town. One option is Alpine Adventures Dogsledding, who host groups of up to six adults on treks that last for eighty minutes.
The second, Winterhawk Dogsled Adventures, has ninety-minute rides. In addition, visitors are also welcome to hang out with the sled dogs, tour the kennel, and purchase photos taken during the trip. Reservations can be made via telephone.
Tennessee Pass Nordic Center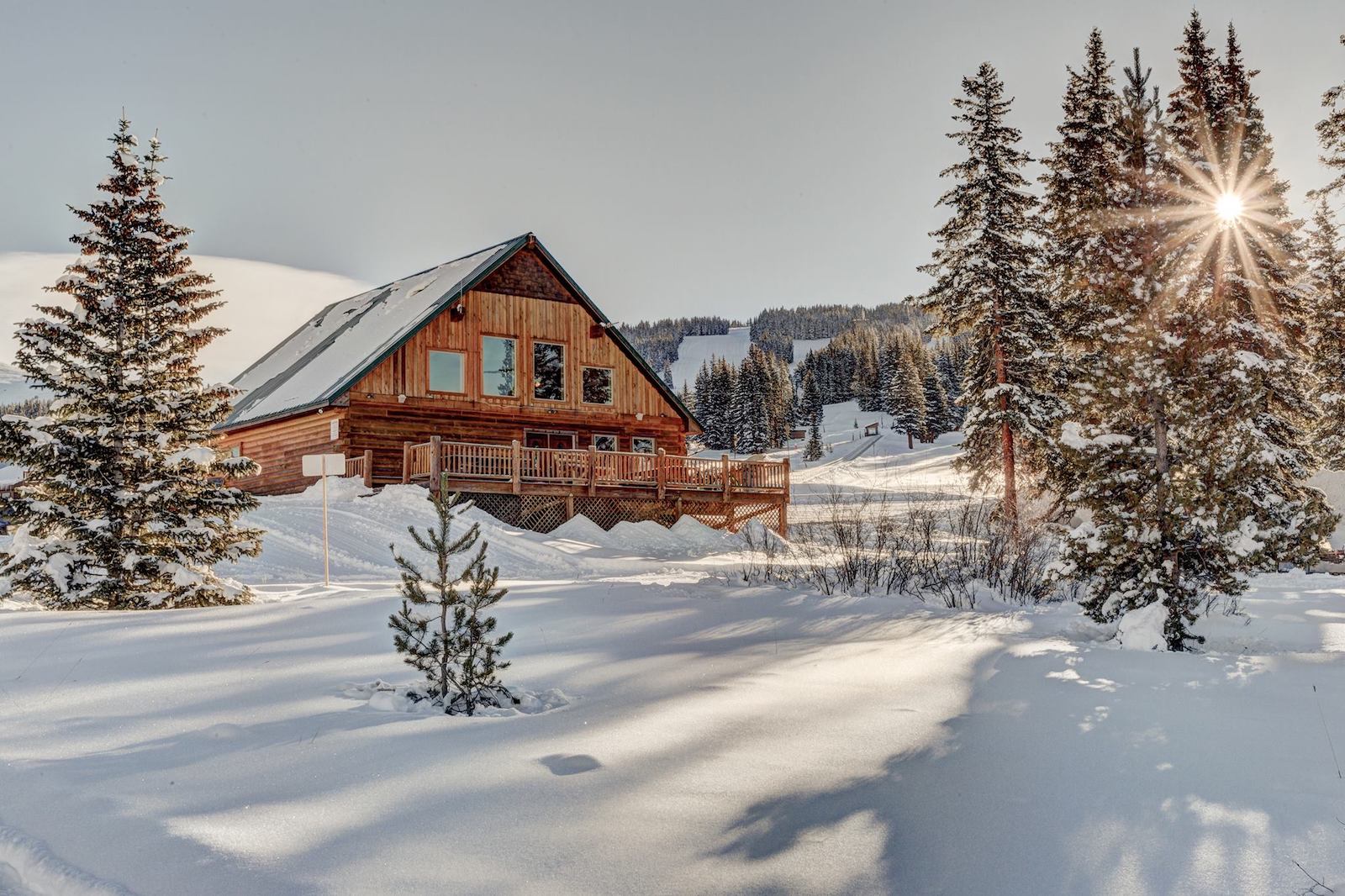 Open from 9:00am to 5:00pm daily during the winter months, Tennessee Pass Nordic Center has over twenty-seven kilometers of groomed trails, which are perfect for cross country skiers of all ability levels. Lessons are available for beginners, and ski, snowshoes, and fat tire bike rentals are also available.
Besides providing great cross country skiing, the local Nordic center also features a full menu serving breakfast and lunch, as well as a variety of beverages such as beer and wine. For those hoping to spend the night at Tennessee Pass, consider booking a stay in a fully furnished Sleep Yurt. Reservations for overnight stays can be made online.
Ski Cooper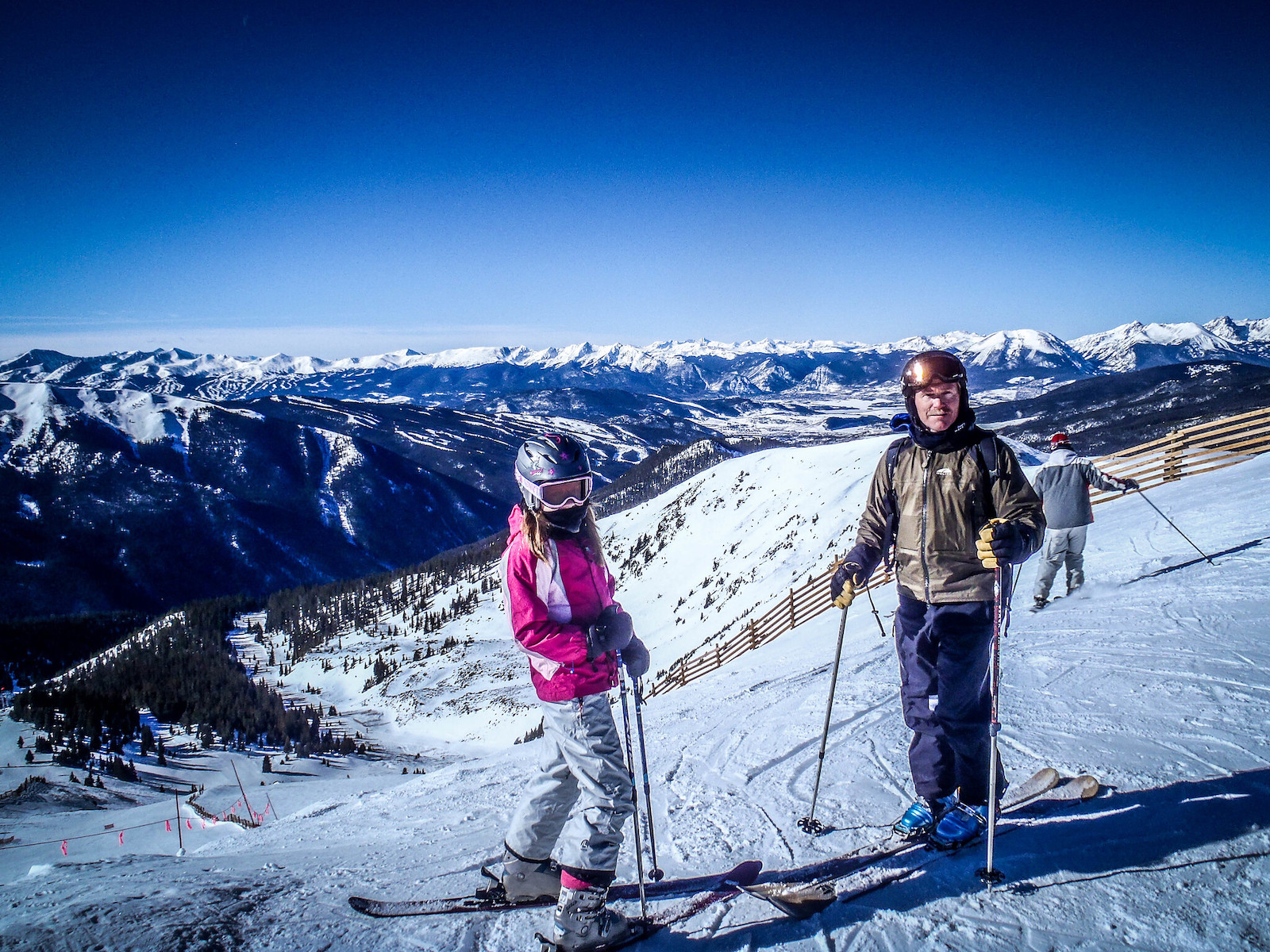 With sixty-four trails served by five different lifts, Ski Cooper is a sizeable family ski area that is perfect for beginners and intermediates. Advanced riders will ride a few black pistes as well. Ski and snowboard rentals are available on-site, and and private, semi-private, and family lessons are offered for beginner skiers. Visitors should keep in mind that lessons must be reserved at least forty-eight hours in advance.
Aside from skiing, Ski Cooper also showcases a number of restaurants and cafes including Katie O'Rourke's, an Irish Pub serving Fish and Chips, pot pies, and much more. At the main lodge, be sure to check out the Base Camp Cafe, a cafe-style restaurant with grab & go sandwiches, burgers, and other snacks.
For experts looking to shred fresh lines all day long, opt for Ski Cooper's Chicago Ridge Snowcat Skiing. You'll have a vast mountainside of powder all to yourself and your group, the best way make the most of Colorado's bluebird winter days.
Make the most of your time in Lake County with these things to do and see around Leadville. Happy high country exploring!