Winter may be the best time in Colorado for an exciting vacation. Most snow sports are available across the Rockies, so there's no shortage of ideas and destinations. The spots below feature nearby towns, skiing, hot springs, tubing and ice skating.
Winter Vacation Ideas in Colorado
Colorado is a winter paradise and world class destination for things do in involving snow and ice. From skiing and snowboarding, to ice skating and hot springs, you'll have an unforgettable vacation in the Rocky Mountains.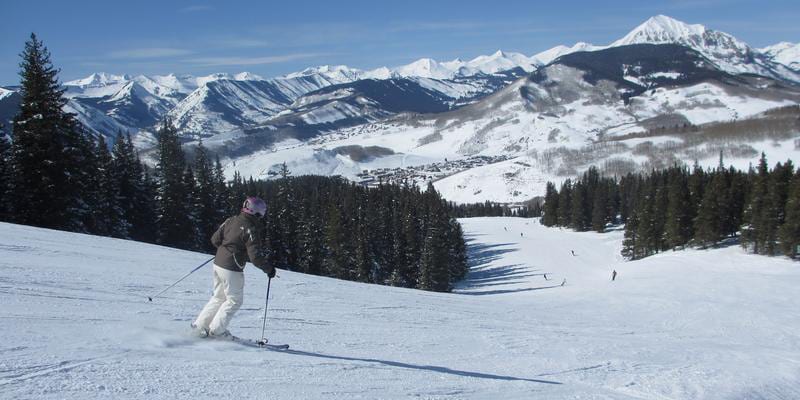 10 Winter Destinations:
11 Snowy Activities:
1. Summit County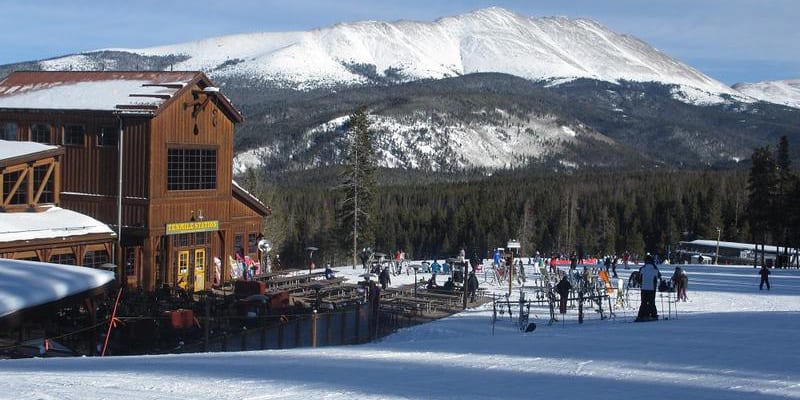 One of the quickest and most popular destinations from Denver, Summit County is full of things to do. It's fairly compact, in terms of the towns being close together, so it's easy to get around. A free shuttle connects the towns.
The area is surrounded by big mountains, endless recreation and a range of commercial businesses. You can go ice fishing on Lake Dillon or dog sledding in Breckenridge. Take a day off from the slopes and go shopping at the Outlets at Silverthorne.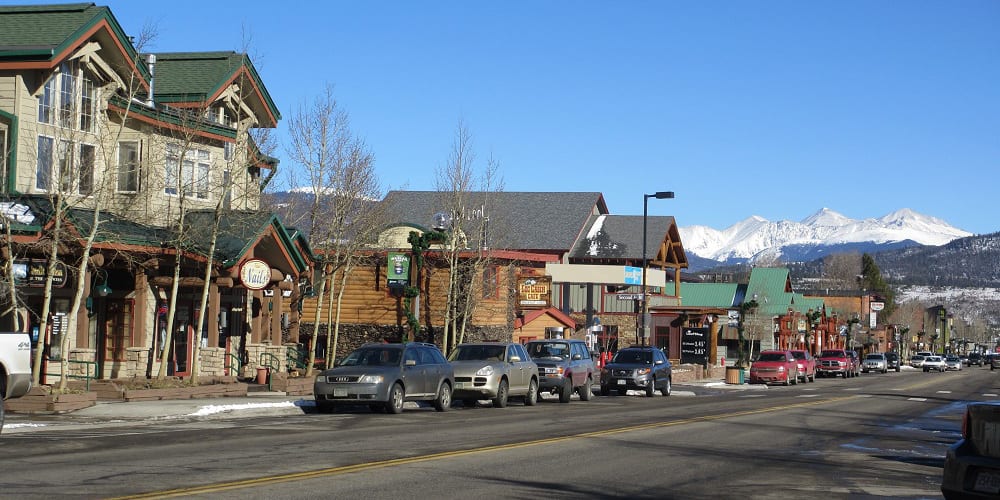 Nearby Attractions:
2. Vail Valley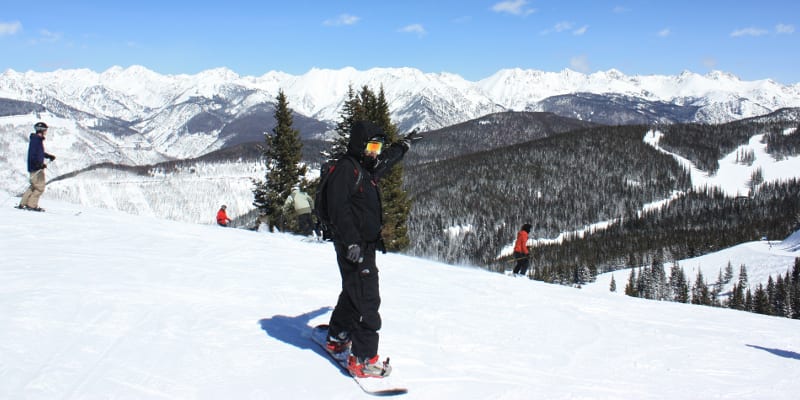 The Vail Valley, situated just west of Summit in Eagle County, is home to two epic ski resorts: Vail and Beaver Creek. Both offer first-class skiing and amenities and are only ten miles apart. The Vail Pass is popular for snowmobiling, snowshoeing, and cross country skiing.
What Vail and Beaver Creek lack in historic downtowns, they make up for with two of the best ski villages in the state. They're both ritzy and full of tourist-centric shops and activities. The restaurants are outstanding and lodging can be found throughout the towns of Vail and Avon, where Beaver Creek is.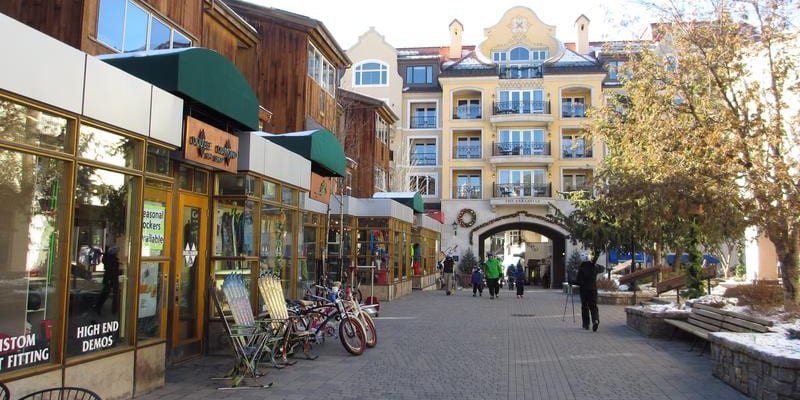 Nearby Attractions:
3. Aspen & Glenwood Springs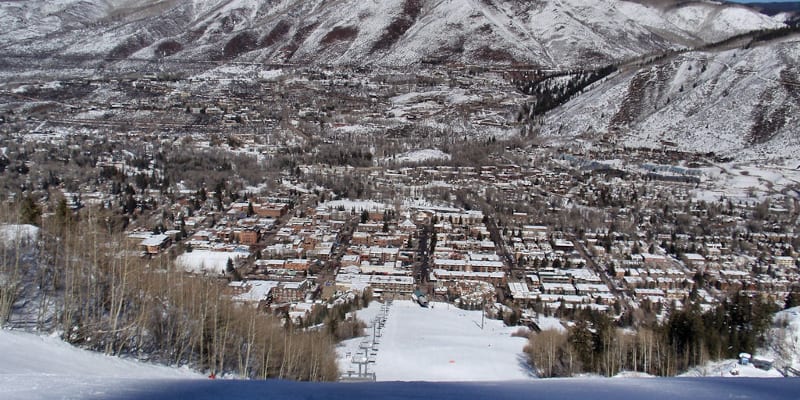 If you're heading to the ski mecca Aspen, chances are you'll exit I-70 at Glenwood Springs. It's home to the largest outdoor hot springs pool on the planet and Sunlight Mountain Resort. Aspen is 45 minutes away and has four ski areas within minutes of each other, all valid on the same lift ticket.
You can ski Aspen Mountain directly into downtown Aspen, which is one of Colorado's most beautiful mountain towns. Aspen is absolutely loaded with upscale shops of every sort. Lodging for all tastes can be found, with the cheaper deals the further you get from town. Try Carbondale for a solid night's sleep at an affordable rate.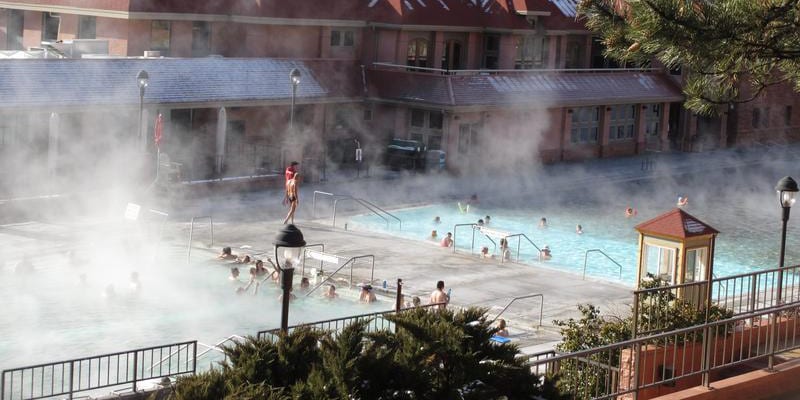 Nearby Attractions:
4. Steamboat Springs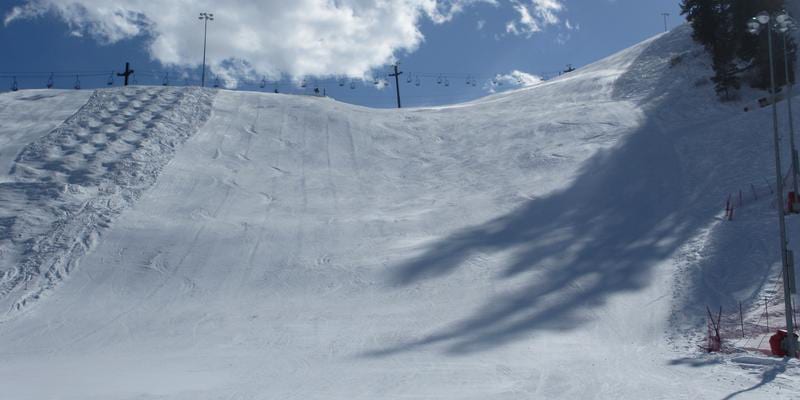 There's not much quite like the Yampa Valley in winter, home to Steamboat Springs and Colorado's best tree skiing. There are a few small gems outside of Steamboat, but there's really no reason to leave this snowy paradise. Everything you need is all close by!
Steamboat's western downtown features more than enough restaurants, bars, and shopping for the average visitor. There's a mountain village as well, with more options for sleeping, eating and playing. If you fly into Steamboat, you'll land in Hayden, but chances are you'll never reach its tiny downtown, a few miles in the opposite direction.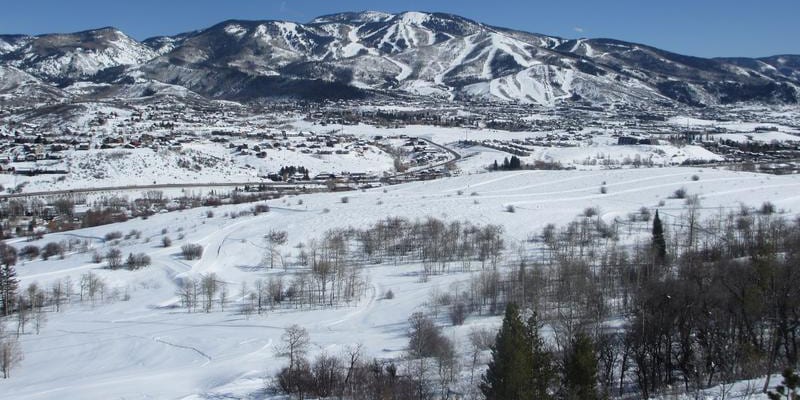 Nearby Attractions:
5. Winter Park, Fraser & Granby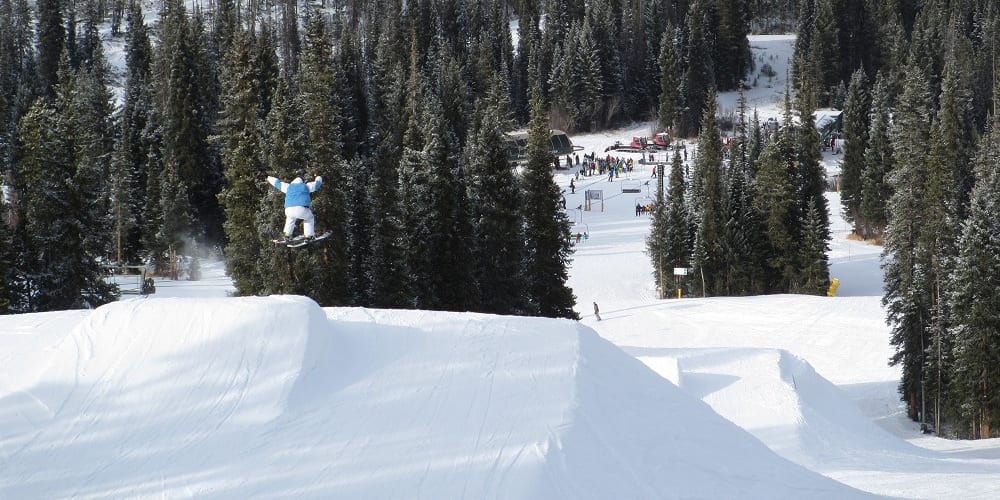 Grand County is home to expansive views, rugged peaks, and open countryside. Its premier resort, Winter Park, attracts travelers from all over for its world-class ski slopes. Mary Jane, Winter Park's other half, has premier bumps, tree skiing, and a bowl. Situated north on Highway 40, Granby Ranch is geared for family fun, with easy learning trails, as well as night skiing on Friday and Saturday.
Winter Park is the county's largest town, complete with a beautiful mountain village and a separate downtown. You'll find everything you need in terms of shopping, dining, and affordable lodging. Fraser lies a really close drive to the north.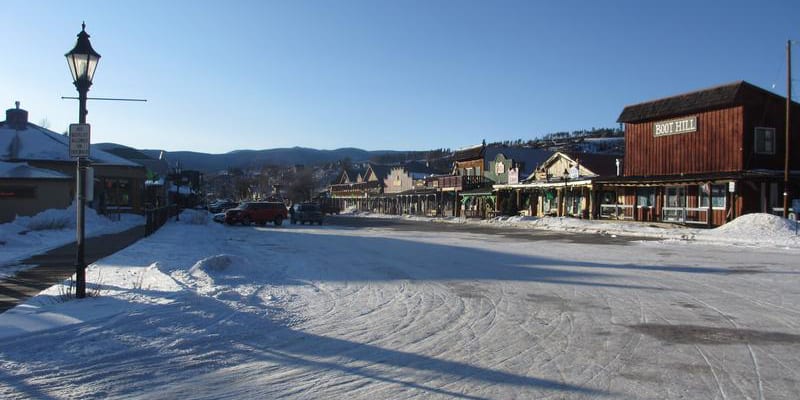 Nearby Attractions:
6. Front Range Mountains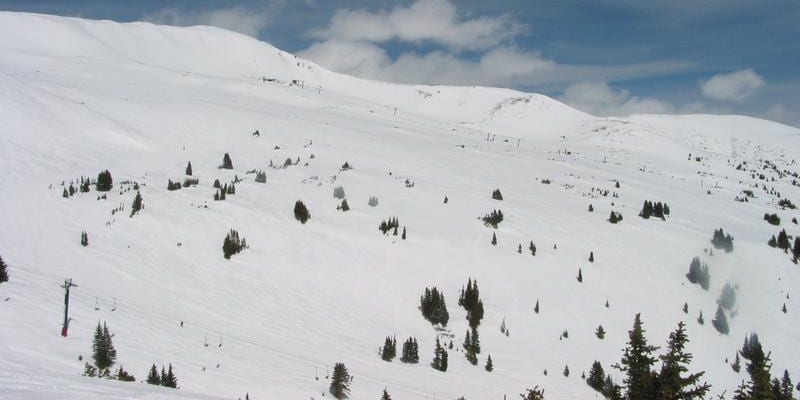 There are several Front Range towns that have fun winter attractions that are worth experiencing. Next time you're passing through Idaho Springs, relax at Indian Hot Springs or go snowshoeing in the Arapaho National Forest. Georgetown hosts ice races on its frozen lake. While in Evergreen, make use of the giant frozen lake by ice skating or fishing.
Great skiing can be found at a good price at both Loveland and Eldora. Loveland Ski Area has nearly 1600 acres of varied terrain and free snowcat skiing. Eldora, while only having 600 acres, makes the most of it with expert steeps and tree skiing. Its closest town, Nederland, exudes a funky vibe that's always worth a visit.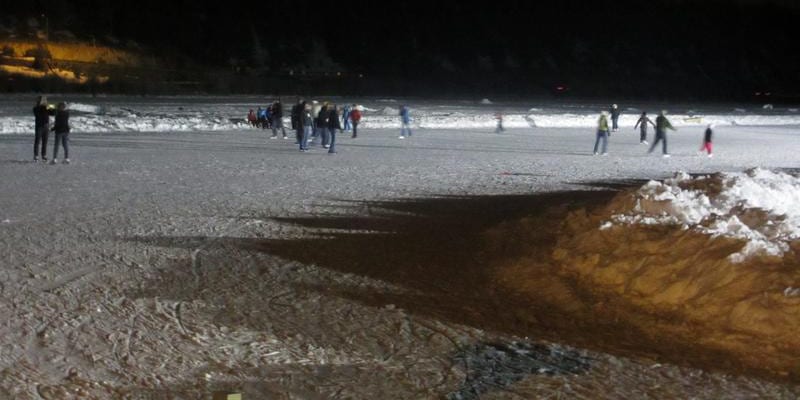 Nearby Attractions:
7. Southwest Colorado
A unique region in Colorado, the southwest encompasses rich history and colorful scenery around every San Juan mountain pass. The landscape is dotted with ancient Anasazi dwellings, remote mining towns, natural hot springs, and premier ski areas. The towns are spread out by up to an hour sometimes, but the drives are always worth it.
You can go skiing and then to hot springs one day, and visit a cliff dwelling the next. Each town offers a unique experience and rugged recreation. Drive the San Juan Scenic Byway and tour them all.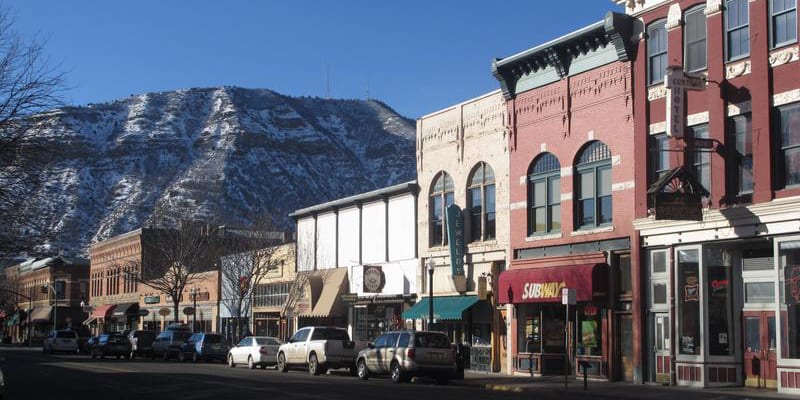 Nearby Attractions:
8. Central Colorado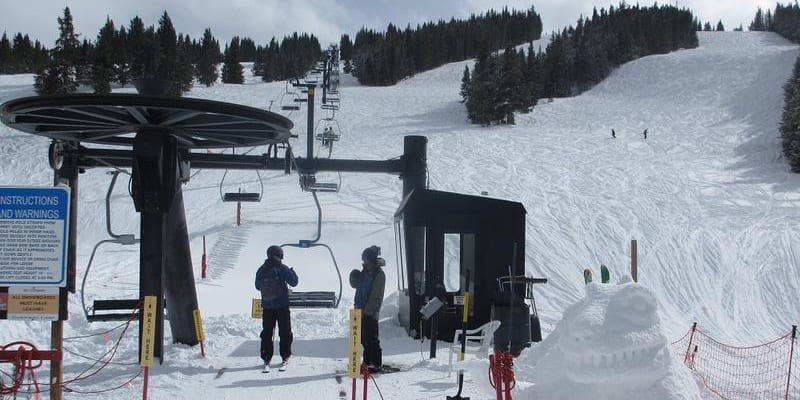 Central Colorado offers an escape from the big resort crowds but at a reasonable distance to Denver. If you're coming from the Front Range, you'll pass either ​Leadville, Buena Vista, or Salida first. They're all connected via Highway 24 and feature plenty of amenities without the hustle you'd see in busier ski towns.
Ski Cooper is ten miles from downtown Leadville and offers a fun mix of terrain and impressive views of Mt Massive and Elbert. Buena Vista is 34 miles south of Leadville and has two hot springs resorts: Cottonwood and Mt Princeton. Just south of that is Salida and Monarch Mountain, which has 1600 skiable acres and a snowcat tour.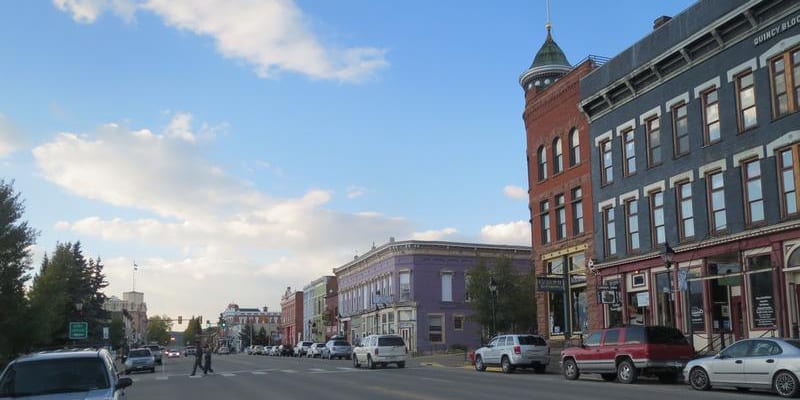 Nearby Attractions:
9. Crested Butte & Gunnison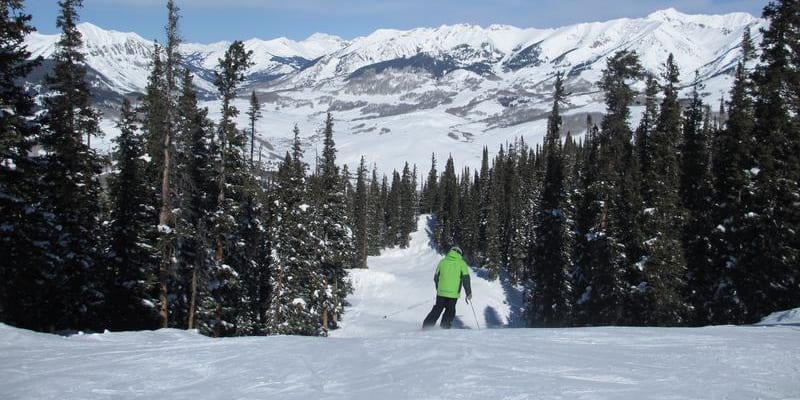 ​Crested Butte is a true gem hidden away in the Rocky Mountains. It's a five-hour drive from Denver and every bit worth it to escape the crowds. The resort features some of the most rugged, expert terrain in the state, and everything in between.
There's both a mountain village and historic downtown in Crested Butte. Gunnison lies thirty minutes south of CB and offers additional shopping and recreation.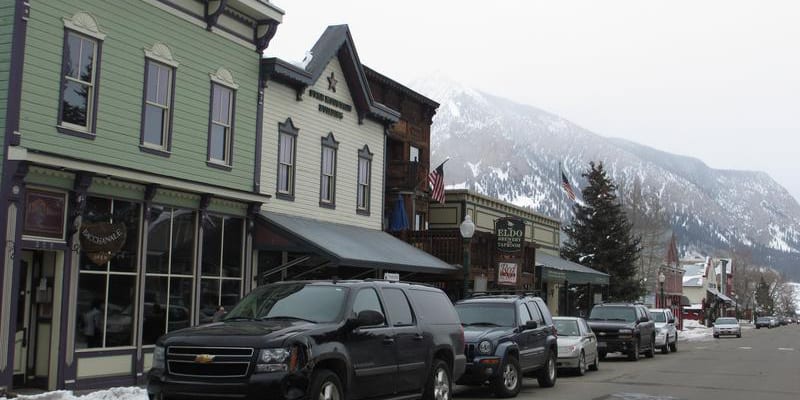 Nearby Attractions:
10. Western Slope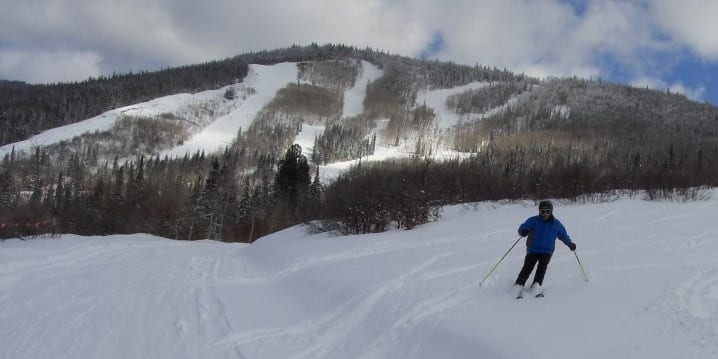 Known for its lush vineyards and farmland, Colorado's Western Slope is often overlooked during the winter. Grand Junction makes a great home base for exploring the area. You can see Colorado National Monument and explore the largest flat-topped mountain in the world.
Powderhorn is a fun all-around mountain, with light dry snow and exceptional tree skiing. It's situated on the northern side of Grand Mesa, which is loaded with cross country ski, snowshoe, and snowmobile trails.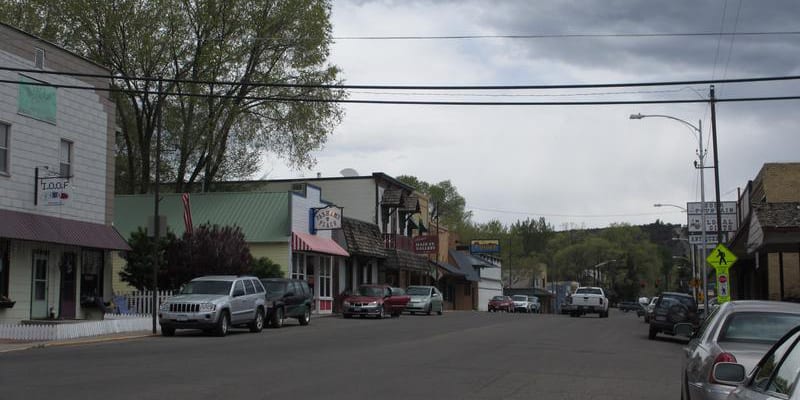 Nearby Attractions:
Thanks for checking out some of the best winter vacation ideas in Colorado. Have a terrific time exploring the Rocky Mountains and beyond.